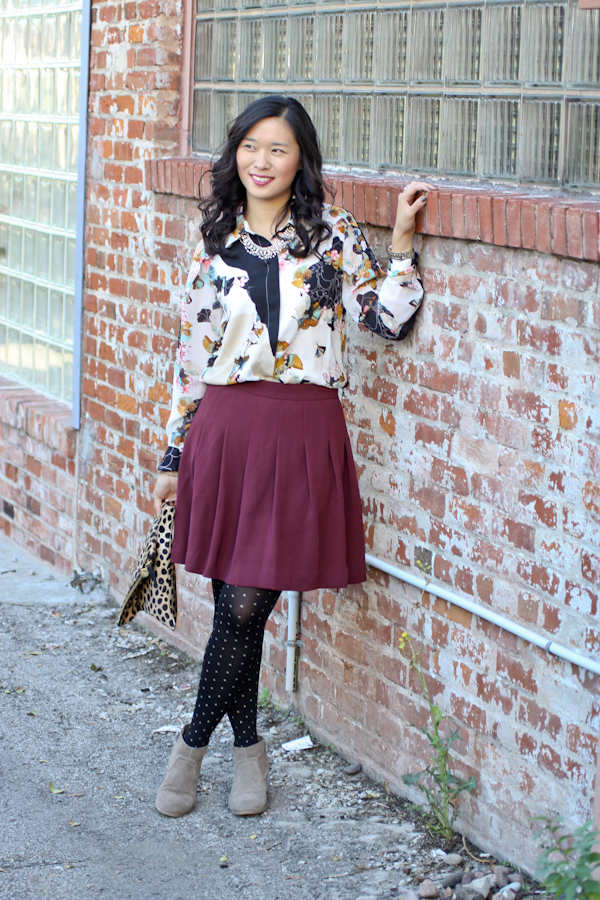 Over the past few weeks,  I have been sharing all of my Philip Lim for Target pieces that I acquired and this is the last one, I promise.  🙂  This one was scored in the wee hours of the morning online (and then it happened to be in my store the next morning, go figure)!  I was debating a lot between the dress and the blouse and decided to go w/ the blouse b/c I figure I can wear it with more outfits.  This is the outfit I wore to Kansas City Fashion Week that I blogged about yesterday!  It's been getting a little chillier these days, especially at nights and I am just loving it.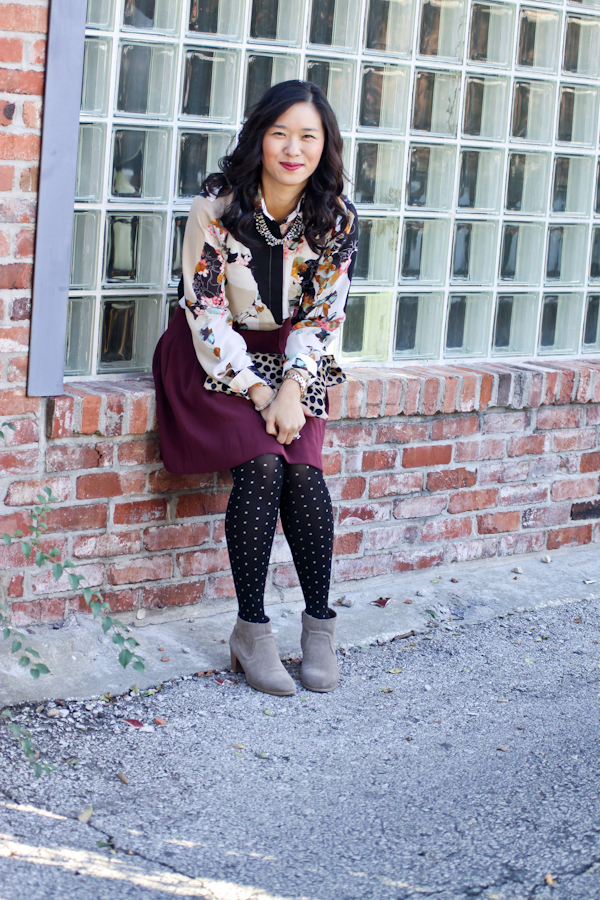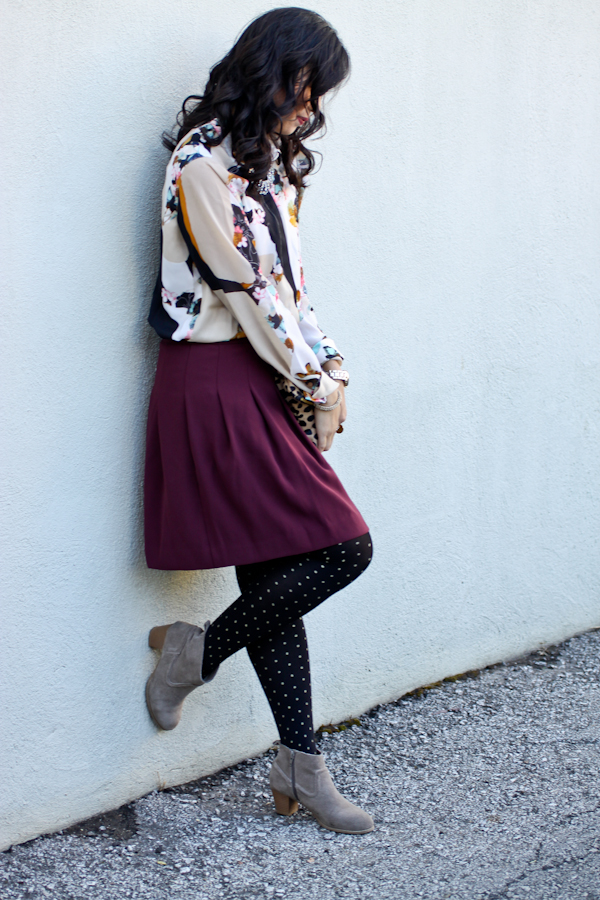 I decided to pattern mix with florals, polka dots and leopard dots.  I think it all came together nicely since all of these patterns have a neutral/gold/tan color in them.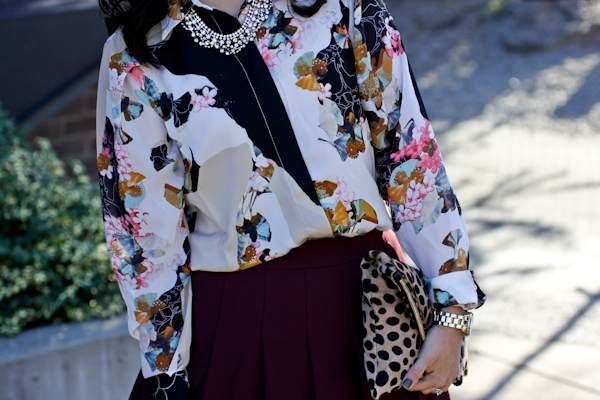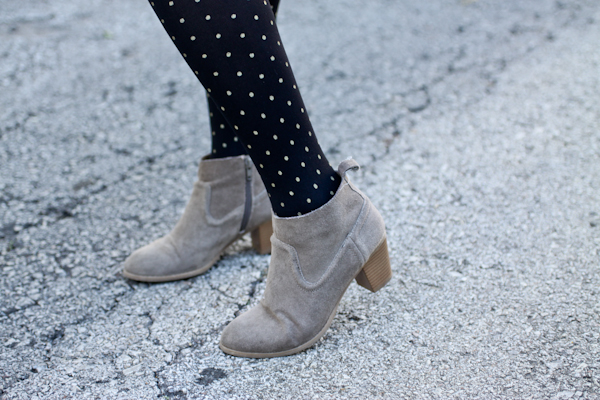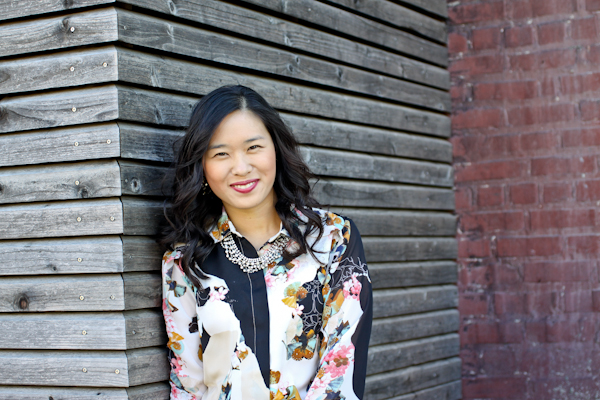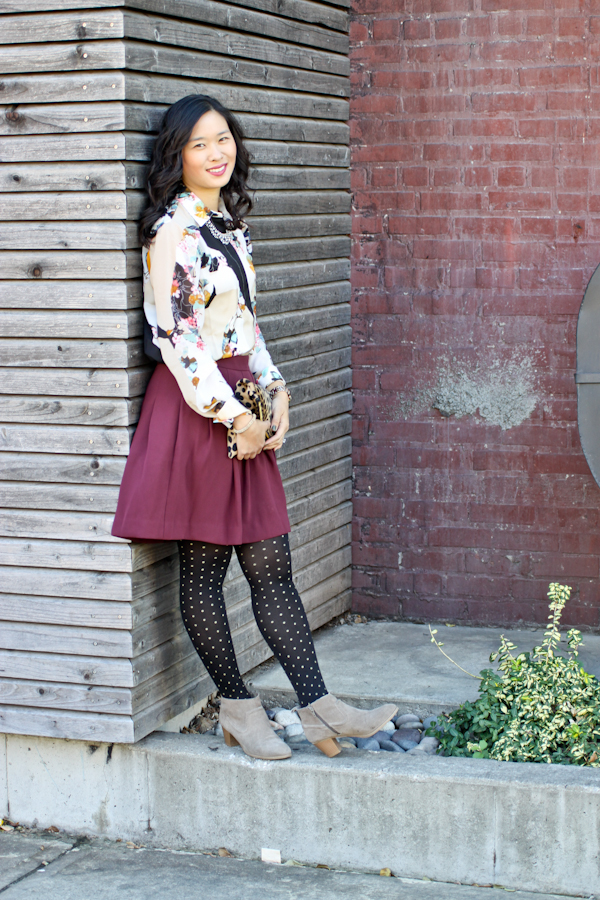 I love the urban background setting for these pictures and thank you so much to Jana Style for taking these pictures for me!
Linking up to Verizon Voices Fashionista Style Hop and Random Wednesday and Tres Chic Fashion Thursday!

Outfit Details
Top: Phillip Lim for Target
Skirt: J.Crew
Boots: Target (I bought these last year and know I will be wearing all through this year!)
Necklace: Popbasic
Bag: Clare Vivier