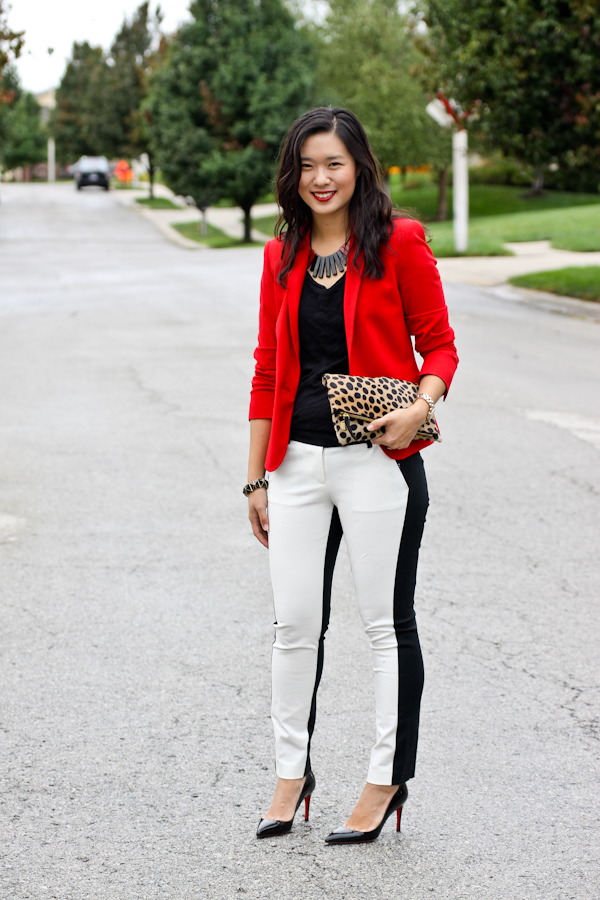 Happy October friends! This officially marks the beginning of the busiest few months of the year for us. This week Austin's Daddy has been on a business trip so it's just been me and munchkin at home these days, SO glad he is coming back tomorrow though! This month we have a work conference, are attending a friend's wedding, are doing a little traveling to visit family and it's the last official month before I turn 30! I've been wanting to do something fun/crazy/special leading up to my 30th, or after I turn 30 but I've been to busy to plan it out. I was thinking of doing like 30 random acts of kindness before I turn 30 or maybe on the day I turn 30 or maybe facing 30 of my fears or doing 30 random things out of the ordinary, haha. Anyone have any fun ideas? And then obviously the rest of the year is busy with holidays coming up and Austin's 2nd birthday too!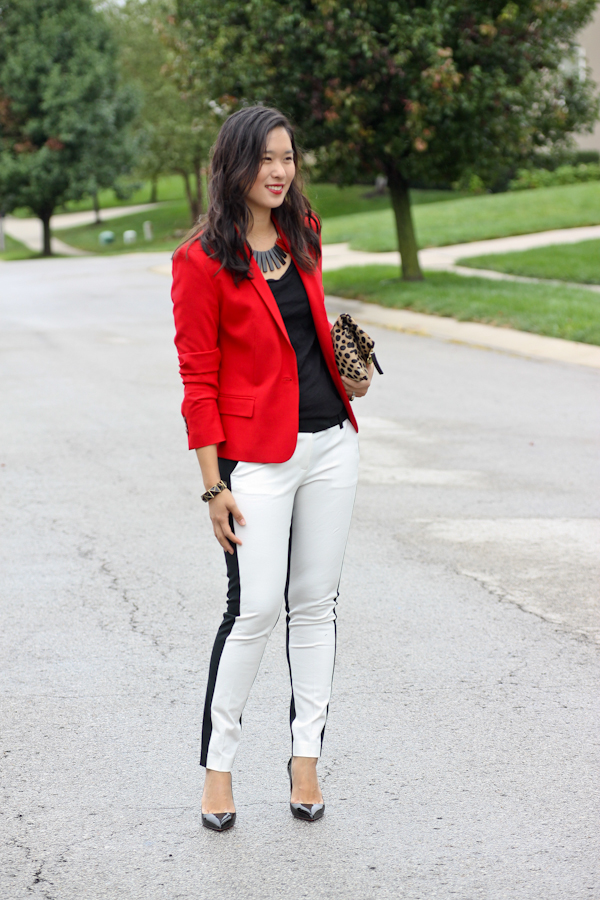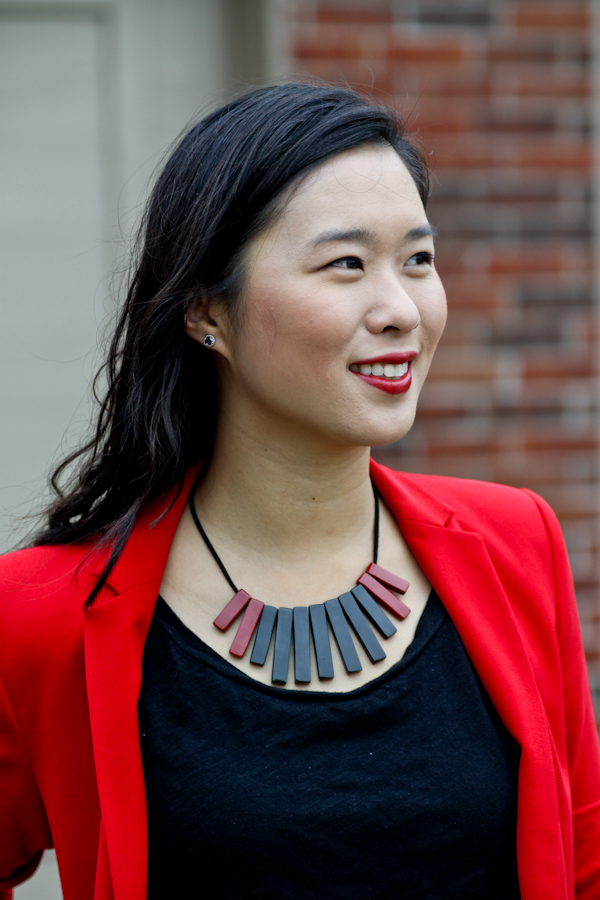 This gorgeous Ella Necklace was a piece that I got from Faire Collection. In 2008, Andean Collection (now Faire Collection) was founded to bring sustainable change to impoverished communities in South America. The inspiration for collection first took root when Founder and CEO, Amanda Judge, was conducting field research for a Masters' thesis on poverty reduction strategies in rural South America. After analyzing the different streams of household income in the rural communities, Amanda concluded that the biggest opportunity for sustainable economic growth was in handcrafted jewelry. I love that purchasing a piece of jewelry can have great social impact on a community. If you haven't heard of Faire Collection before, their new collection of items is worth a glance, I promise you!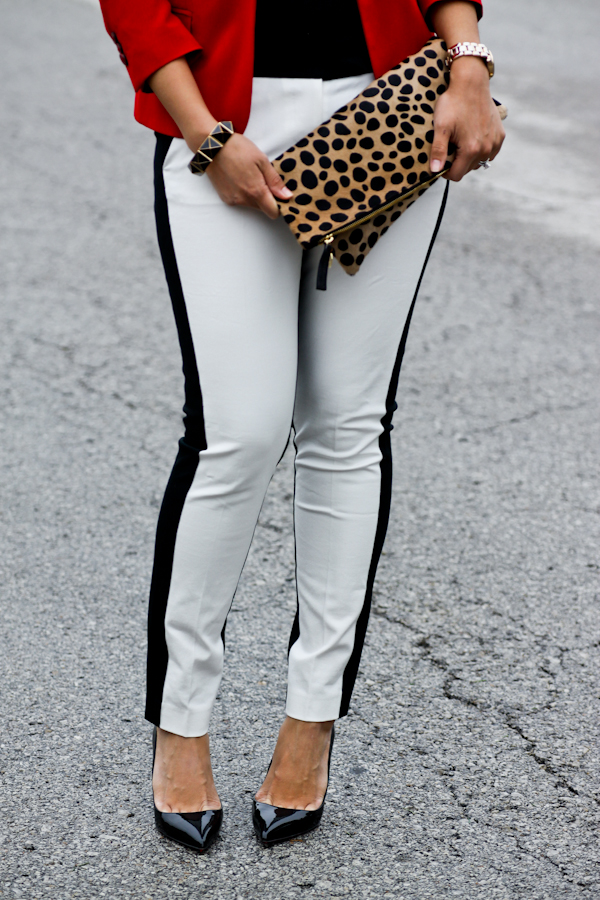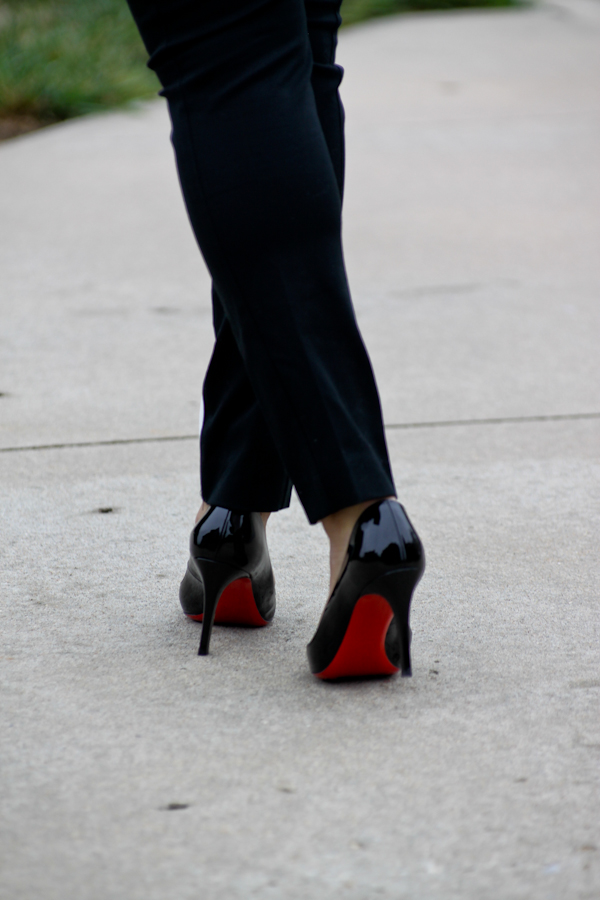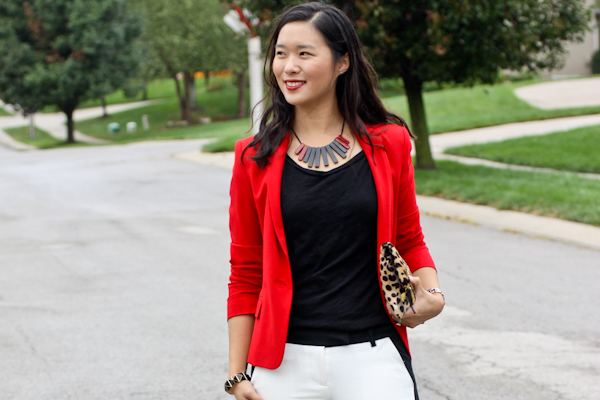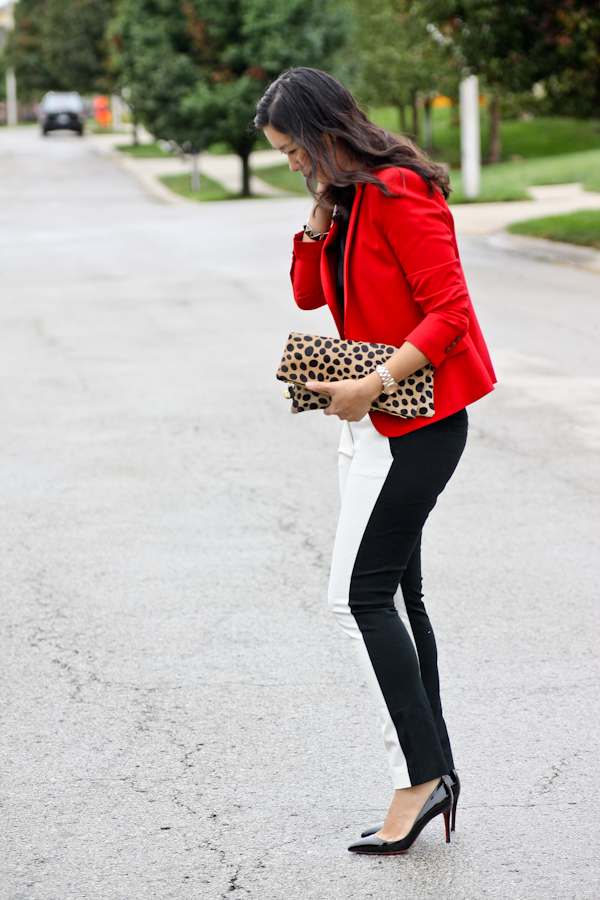 Because I have been crazy busy at work these days as well, I just wanted to share one of the more business-y outfits that I wore the other day. It's fun getting dressed up for work, even though we are allowed to wear jeans everyday anyways. I've been on the hunt for quite some time for a great pair of tuxedo pants, and of course the perfect pair for me were found at Target! That store takes my money like nobody's business. 😉 So happy that they didn't break the bank~! Do you own a pair of tuxedo/colorblock pants?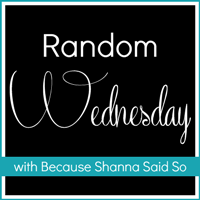 Outfit Details
Top: Anthropologie
Blazer: Zara
Pants: Target
Shoes: Christian Louboutin
Bag: Clare Vivier
Necklace c/o Faire Collection
Bracelet: Forever 21
Shop more Tuxedo Pants below: