Fall and cold weather are really here and it's just so wonderful! I think the best part of it all is getting to dress up in tons of layers… my go-to Fall layered look is wearing a button down shirt underneath a sweatshirt/sweater. It's easy and keeps you warm! And here are a few of my top sweatshirt picks… ranging from graphic to embellished to sequined to lace to leather!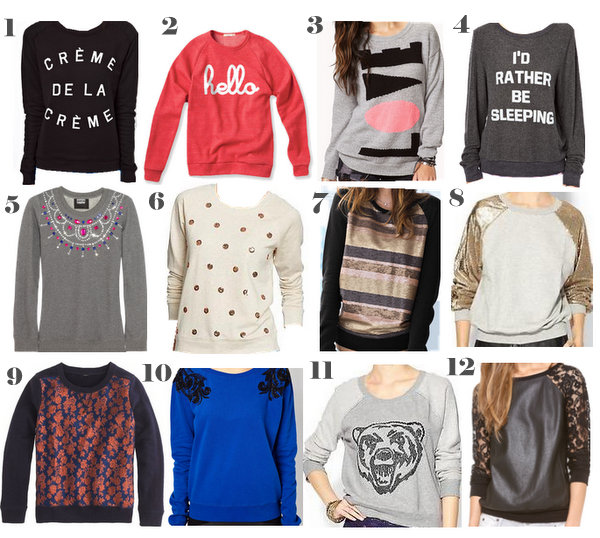 1 | 2 | 3 | 4 | 5 | 6 | 7 | 8 | 9 | 10| 11| 12
Are you in sweatshirt buying mode like I am these days? Which one is your favorite?