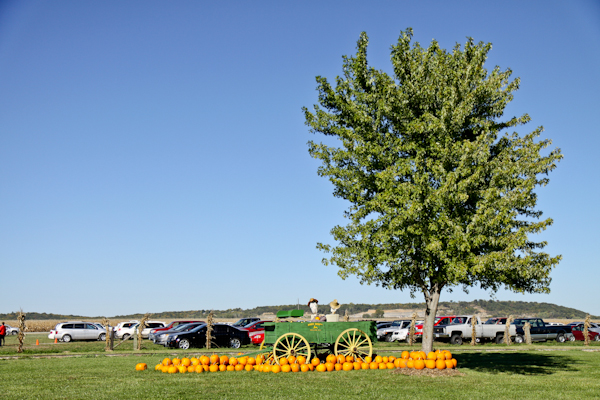 This weekend was absolutely perfect weather wise to take Austin on his very first Pumpkin Patch experience. I'm not sure if I was more excited or he was about this, but it was definitely a weekend afternoon of fun!
First up, the choo choo train ride, this is any little toddler boy's dream and this was Austin's 2nd train ride ever. He didn't want to get off!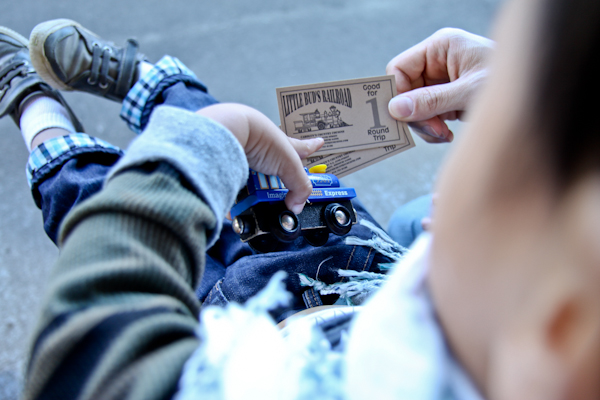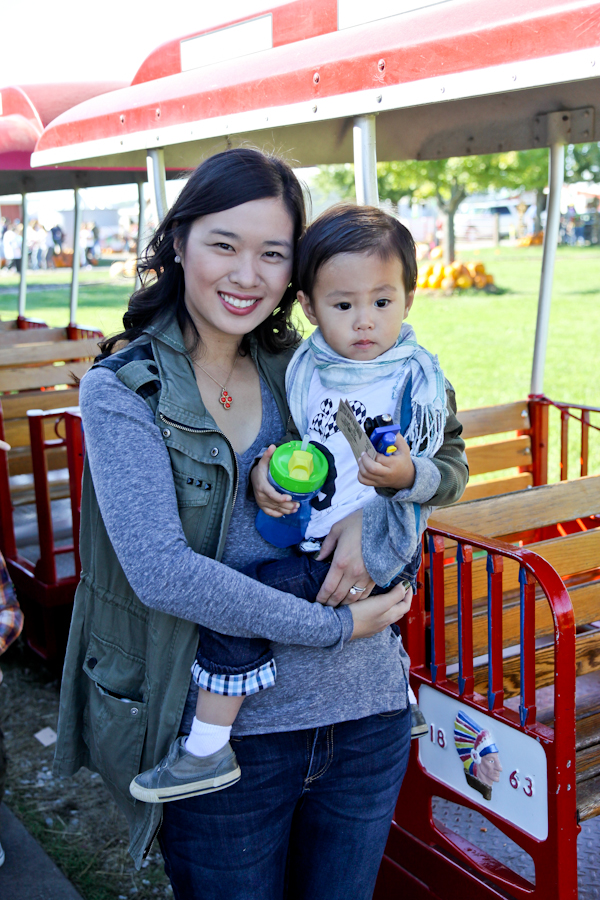 Wearing light layers was perfect for this not too hot and not too cool day. I'm kind of in LOVE with Austin's camo cardigan and scarf the most. 🙂
Austin is still very clingy and wants to be held in new situations, but after a nice choo choo train ride and some kettle corn, he warmed up to the place and started running around!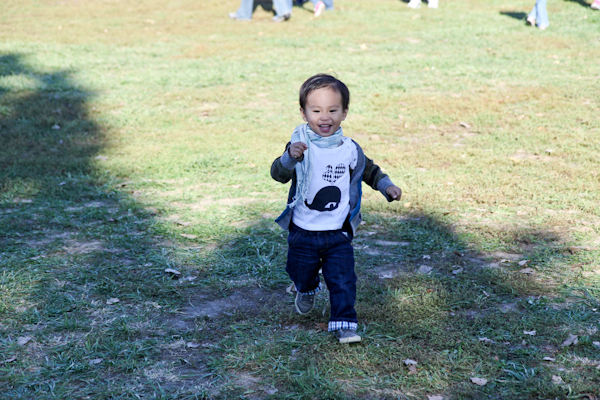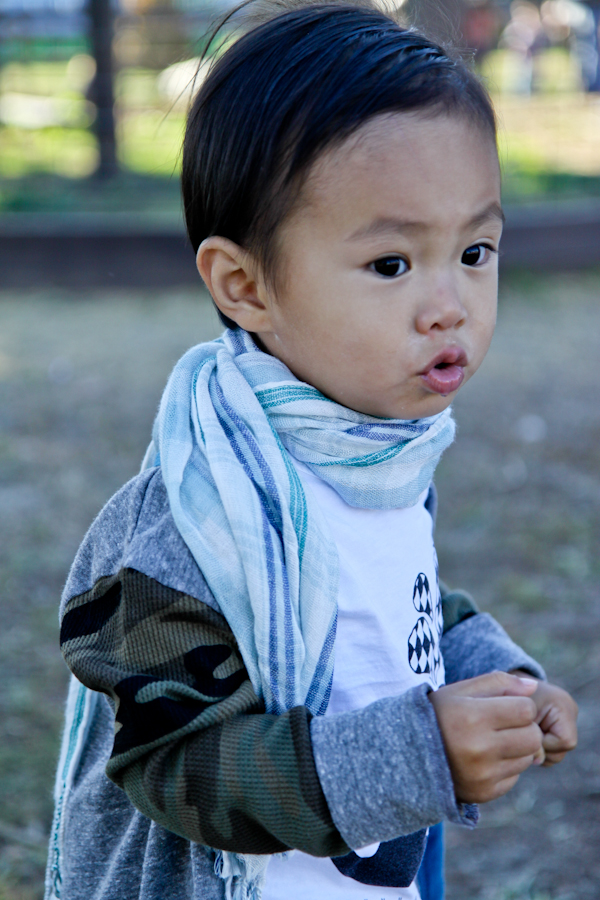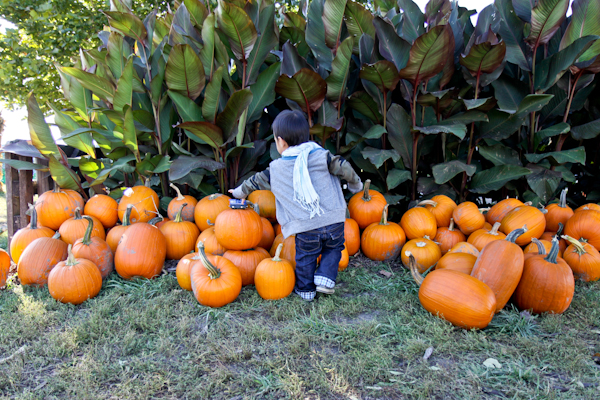 Next up, was taking a 5 minute tractor hay ride over to the actual pumpkin patch. Gosh, Austin LOVED it and didn't want to get off once again!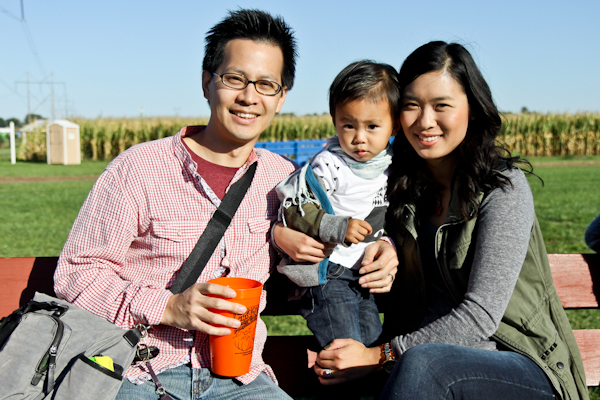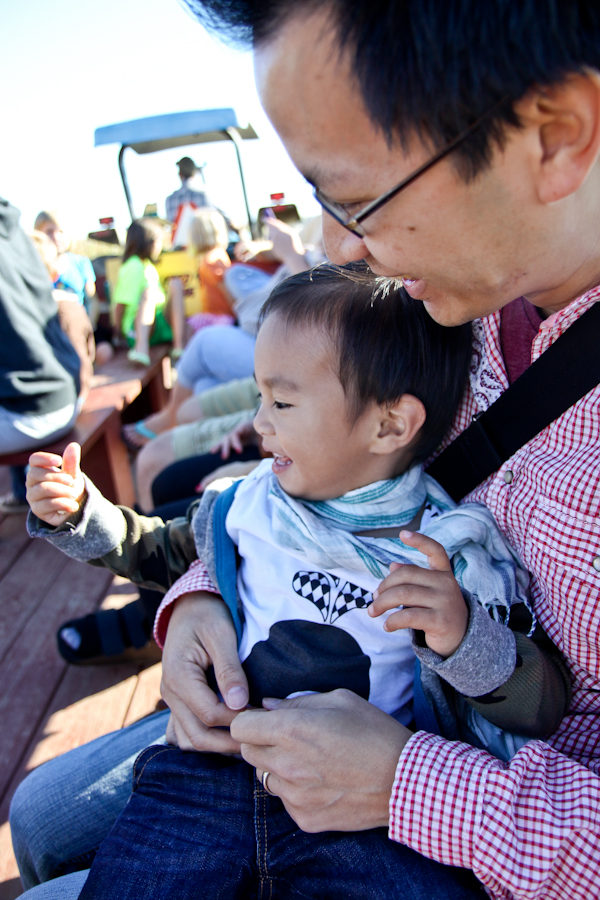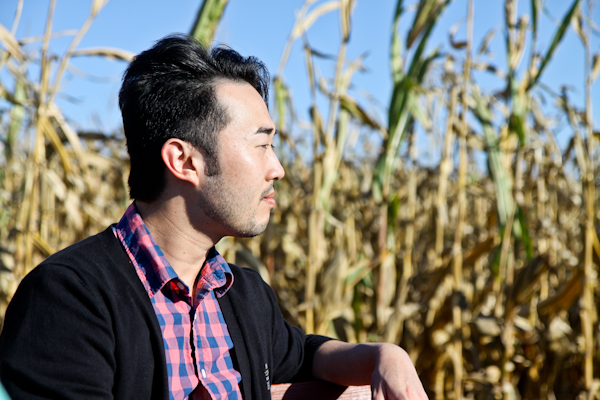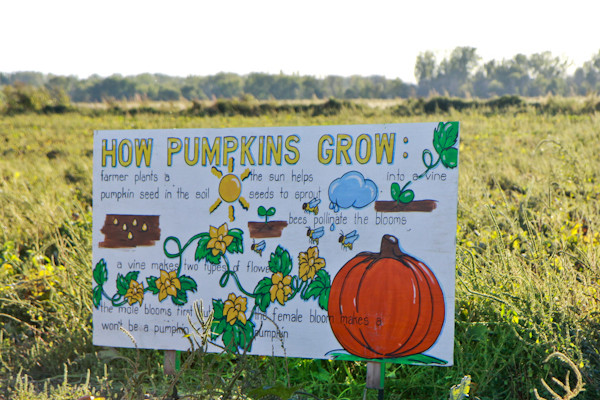 Once we got to the pumpkin patch, we spent about 20 minutes roaming around trying to find the perfect pumpkins to take home!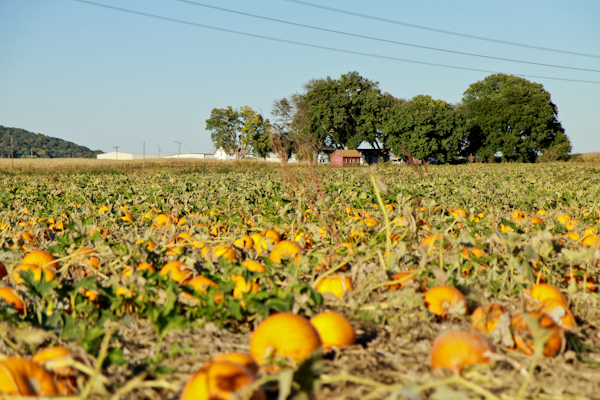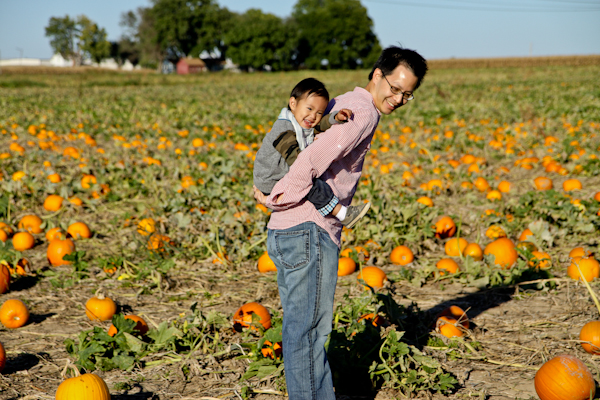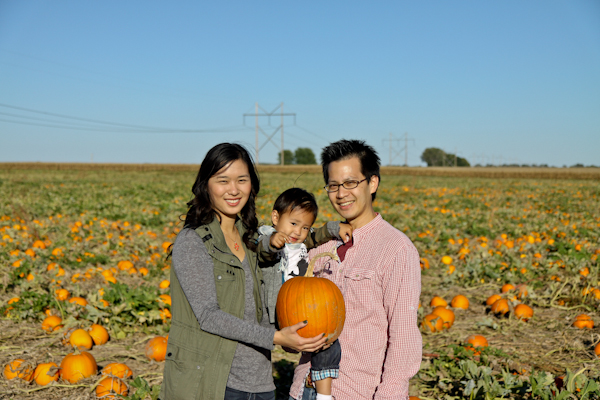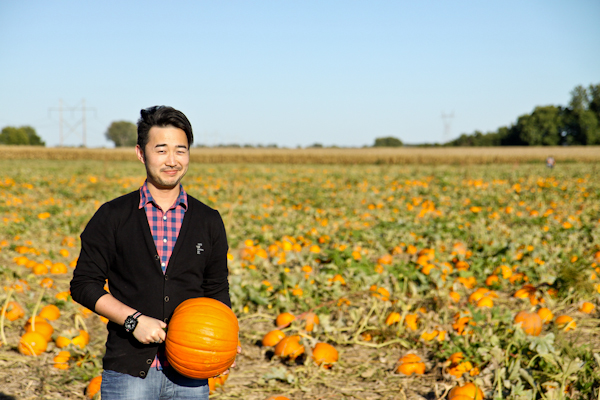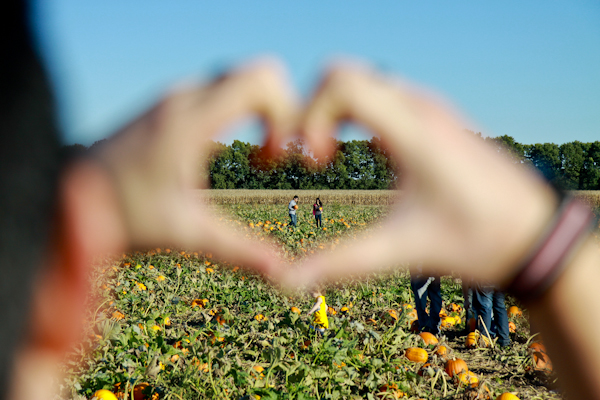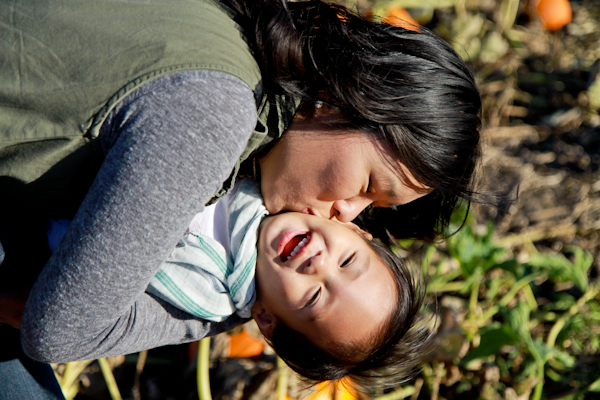 My friend Cindy quite possibly found the best pumpkin ever, a color-blocked one!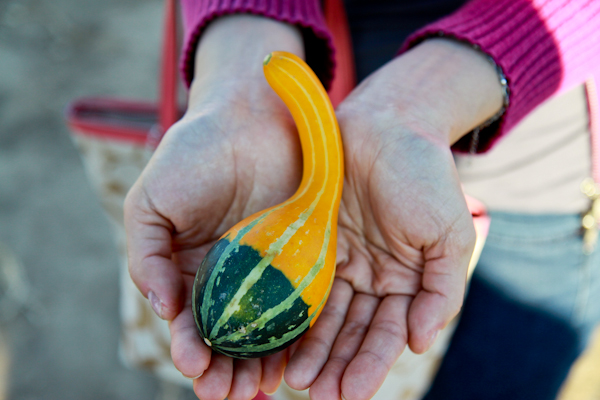 And here a little Austin size pumpkin, perfect for his little toddler fingers!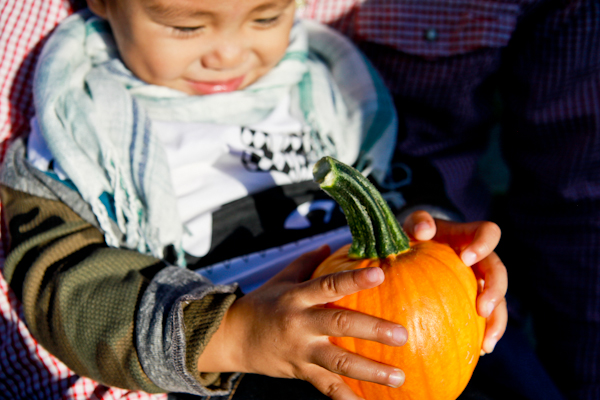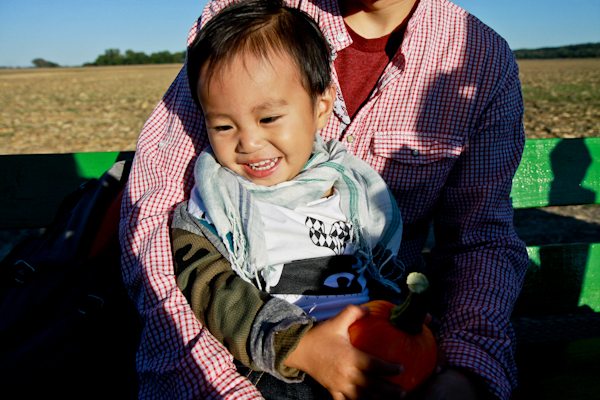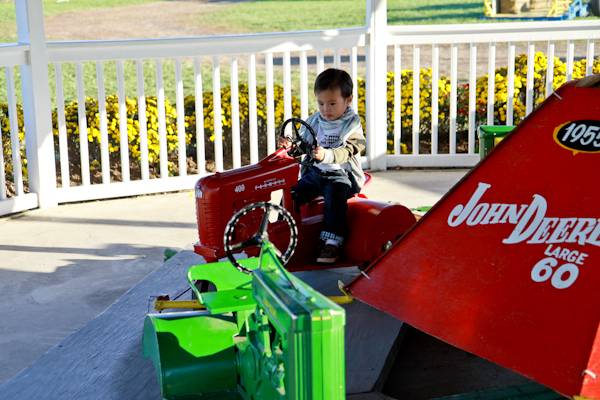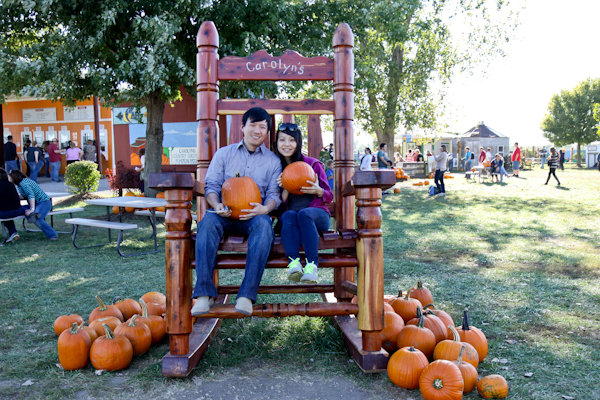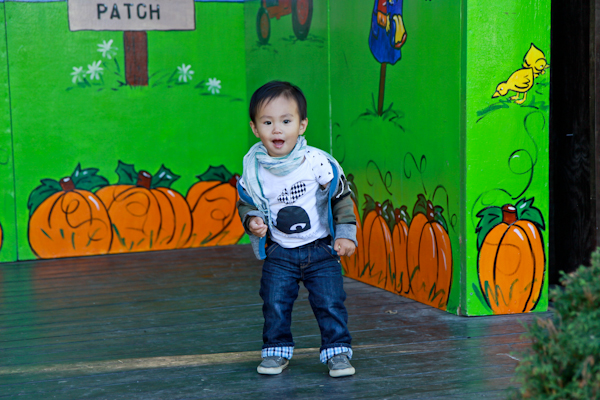 Getting to see Austin's eyes light up and his smile that afternoon were the best moments of all. And let's just say, he slept VERY well that night! It was such a fun afternoon activity to take a toddler to and there's still so much of the pumpkin patch we didn't get to see/play with, like the massive playground, eating pumpkin donuts, walking the corn maze, watching the pig races and more! I'm already thinking about when we can go back! 😉 For all those that live in the Kansas City area, here's the details on the pumpkin patch we visited!
Austin's Outfit Details
Shirt: Beau Loves
Cardigan c/o Hipster Baby (Use ALAMODE for 10% off your Hipster Baby order!)
Scarf: Zara
Pants: GAP
Shoes: Zara
Linking up to Funday Monday!
Have you partaken in any fun Fall activities yet? Like visiting a pumpkin patch or going apple picking?