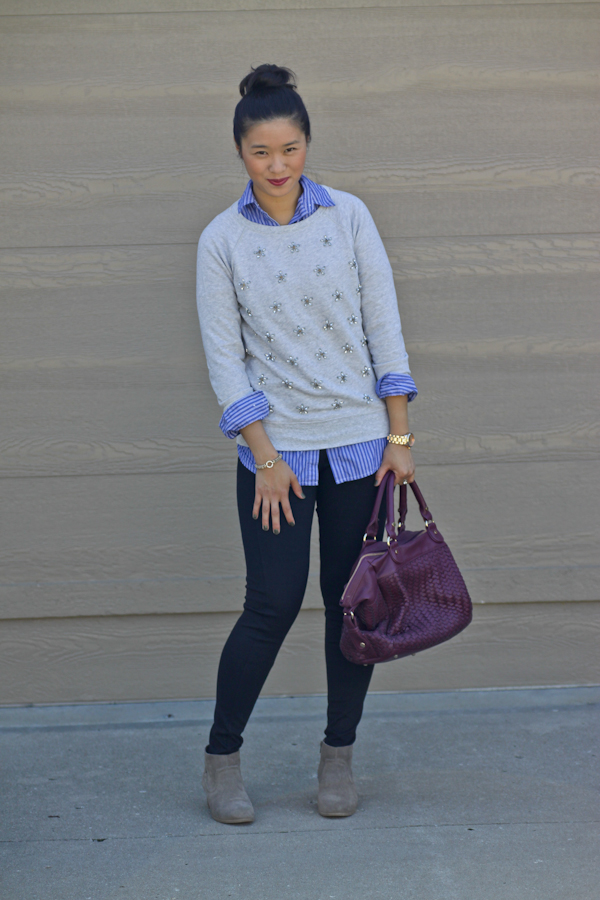 From the comments in this post, it sounds like many of you are loving this fancy sweatshirt trend as much as I do!  So I couldn't let too much time go by without sharing some outfit inspiration with said fancy sweatshirts!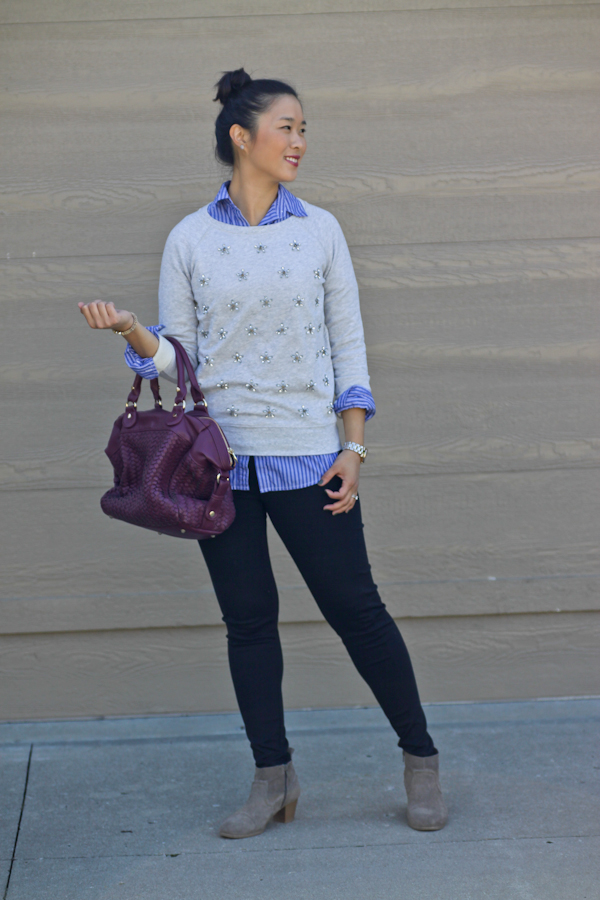 One of my go-to looks with a sweatshirt is layering a button down underneath, skinny jeans and booties!  Depending on the placement of the jewels, a scarf could totally add another layer to this outfit as well.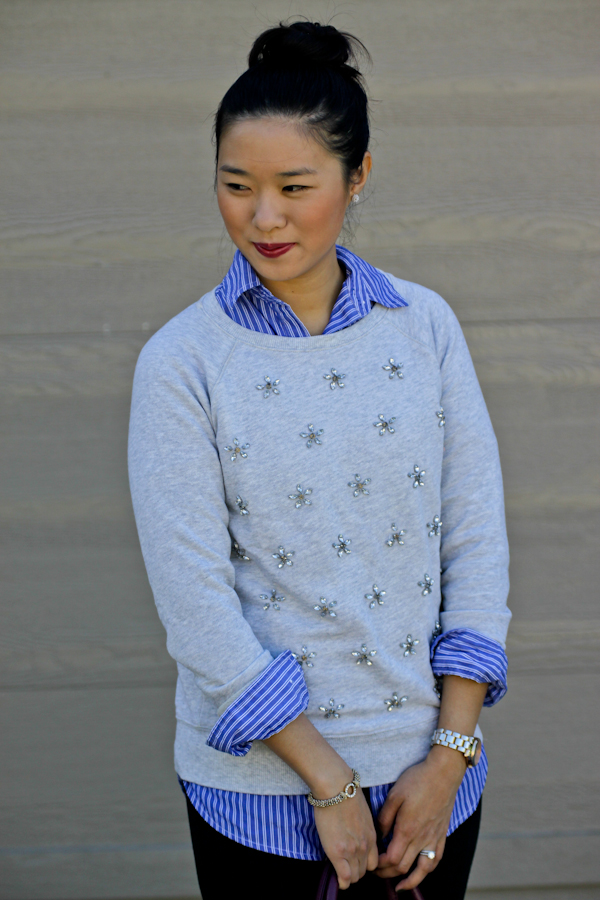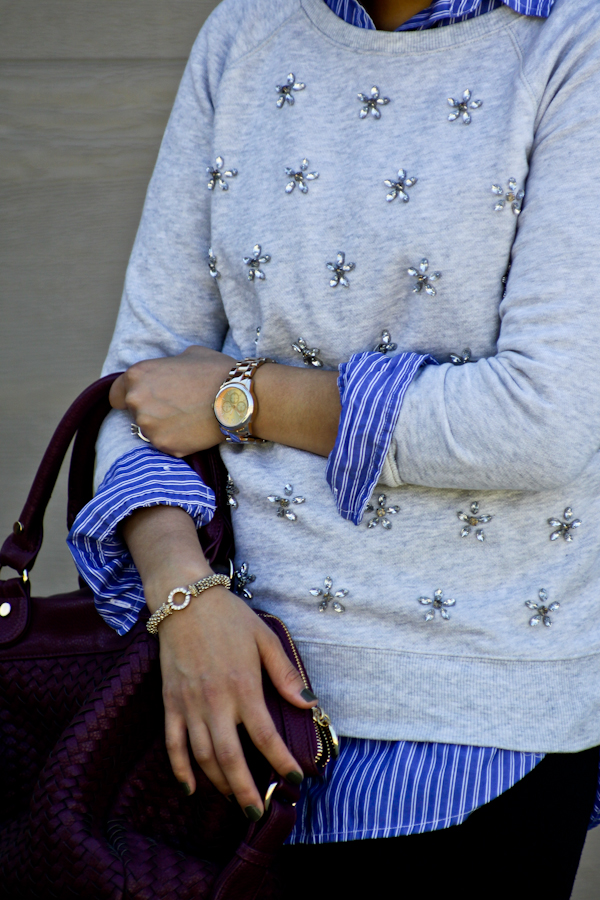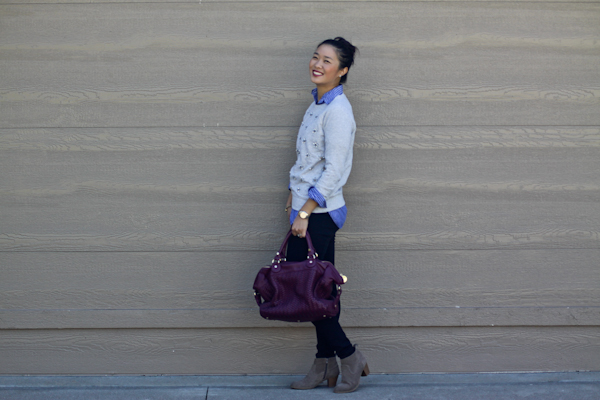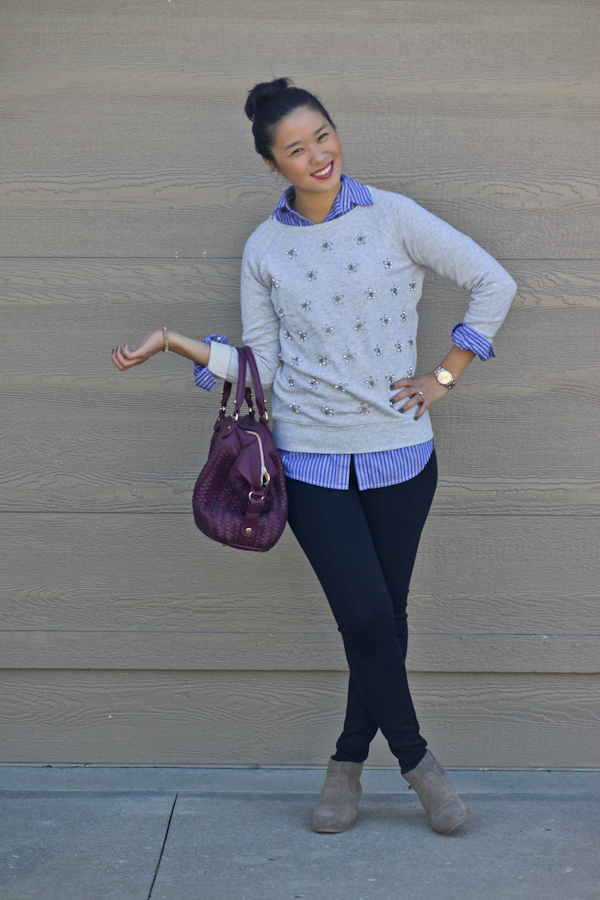 And by the way, these Target boots are a purchase from a few years ago but they are probably my most worn boots ever.  They are comfy and go with everything and anything I tell ya!
I am in California right now for work/vacation/wedding/fun!  I had quite the eventful travel day but I will spare you the details because it might stress you out like it has me.
Outfit Details
Button Down: Aritzia
Sweatshirt: Forever 21 (love this one or this one!)
Leggings: Target
Boots: Target
Bag: TJ Maxx
P.S. Don't forget to enter the Hipster Baby giveaway going on right now!  You can win some great baby/toddler/boy items for a little man in your life!
P.P.S. Oh AND it's the last day to shop the Shopbop.com 20% off sale with code INTHEFAMILY25.