Last Thursday, Alissa of The Adored Life hosted a Hello Cheeseburger trunk show at Fashionista Exchange!  I feel like I just threw a lot of names at you, let me explain in picture form. 🙂 Fashionista Exchange & Boutique is a resale boutique in Overland Park, KS, that specializes in fashion-forward, unique apparel and accessories as well as items from local designers. It was my first time visiting the store, but it certainly won't be my last!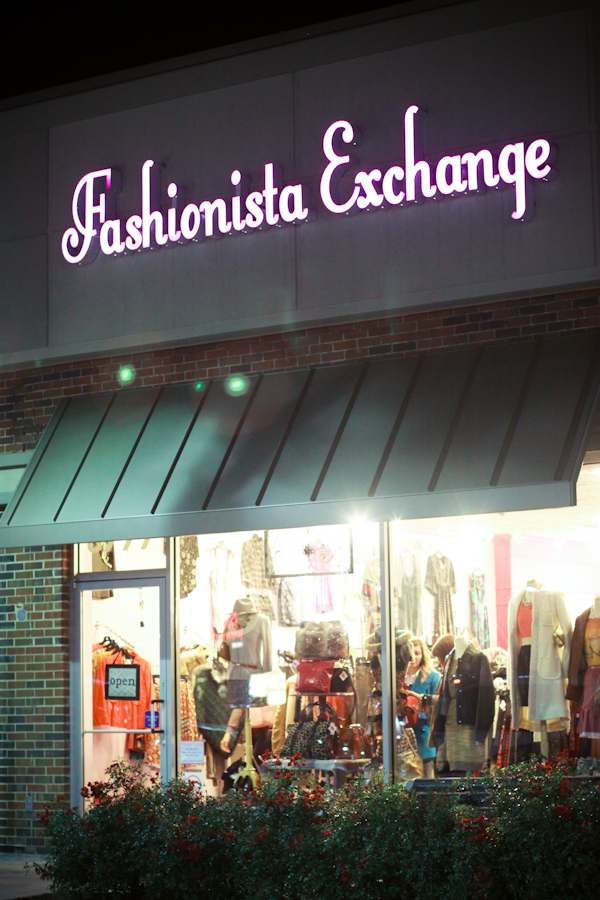 They've got dresses, tops, pants, skirts, shoes, jewelry, hats, belts, and purses galore! I was totally eyeing a vintage Coach purse.  When I talked to the owners they said they aren't tied to name brands or anything, but they just love having a colorful and unique shop and that's exactly the vibe I got from visiting the store. The owners and sales associates were super friendly and so glad to help!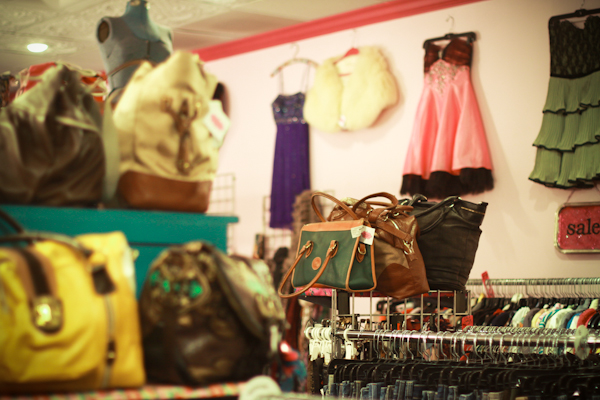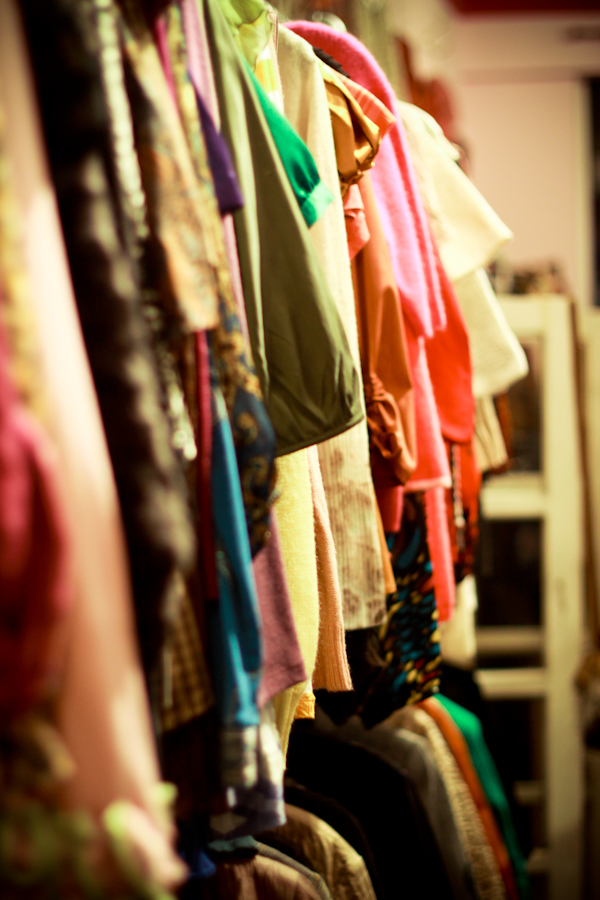 And now meet the host of the party, Alissa of The Adored Life! I'm been following this girl's fashion and blog for awhile now and she's just a gem.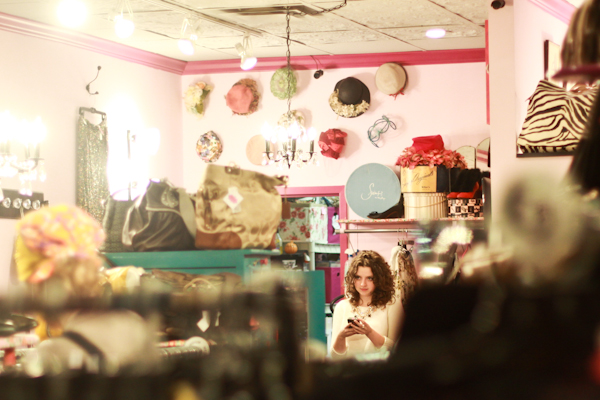 Hello Cheeseburger is an online boutique with some of the best jewelry and accessories ever!  The prices are way affordable as well. The owner, Jennifer, is the BEST! There was a necklace that she had just sold out of that I saw and I needed wanted to have it! And she seriously hunted it down for me, I can't wait to receive it!!!!  And there is just ONE left in her store, get it now before it's gone!!!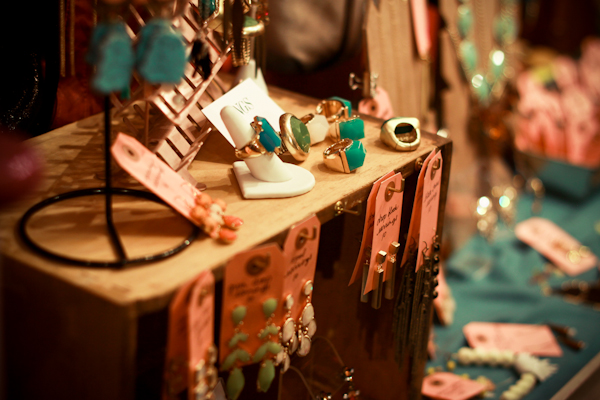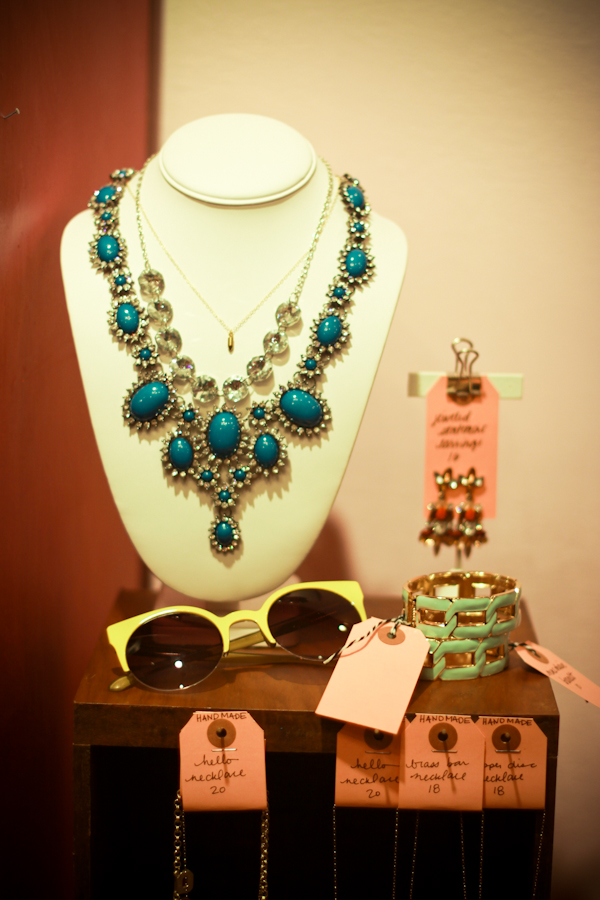 Here's my blog friends that I attended the event with… Pretty, Polished, Perfect. and Chasing Davies!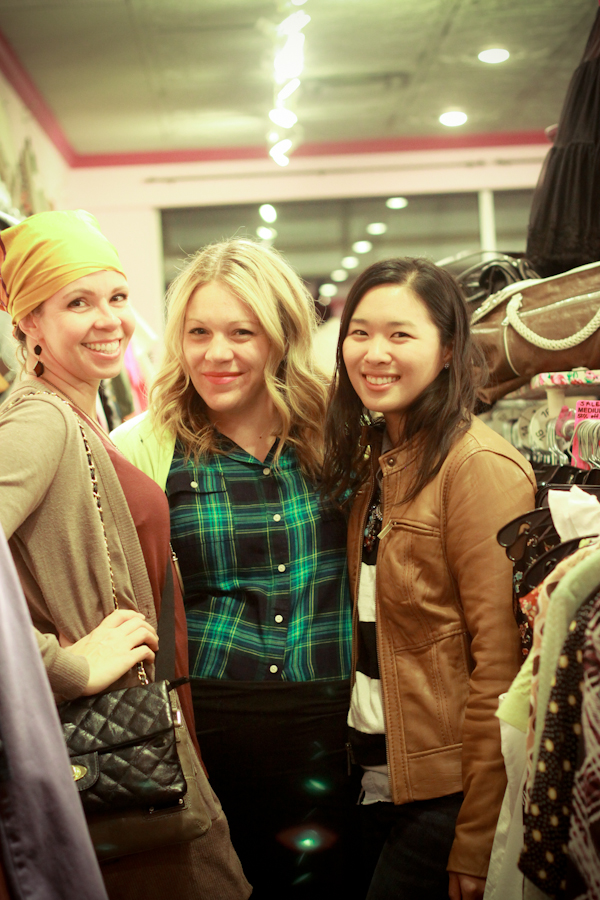 I'll share in a future post some of the Hello Cheeseburger and Fashionista Exchange items I purchased! 🙂
Do you have a favorite consignment store? What is the best thing you have ever bought at one?