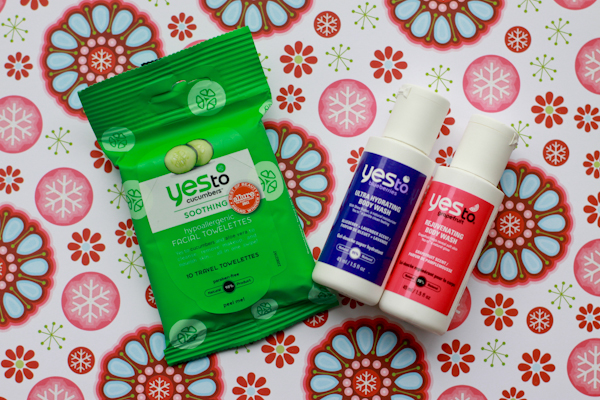 It's so crazy that the holidays are creeping up on us but this is a time that I always look forward to. The food, fun, family, time off, holiday cheer and Christmas music… yes I've already started playing it. While we won't be seeing any family this Thanksgiving, we will be traveling for Christmas. I was so excited when Yes to sent me some products that would be perfect for me to bring on my trip AND would fit in my carry on (in case I don't want to check a suitcase).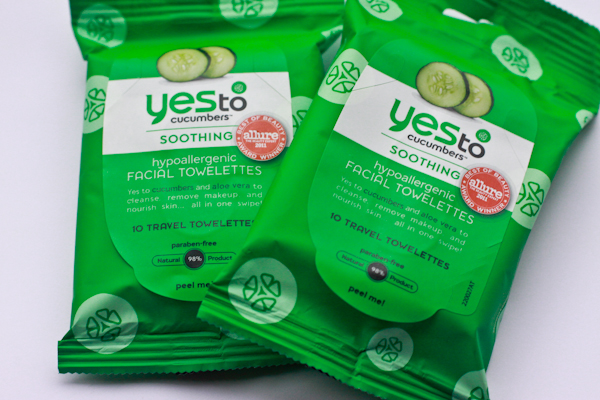 The Yes to Cucumber Travel Facial Towelettes are made with soothing ingredients such as cucumber, green tea, and aloe and are perfect for refreshing my skin after a long plane ride. The cucumber smell is amazing and these little towelettes are hypoallergenic and all-natural.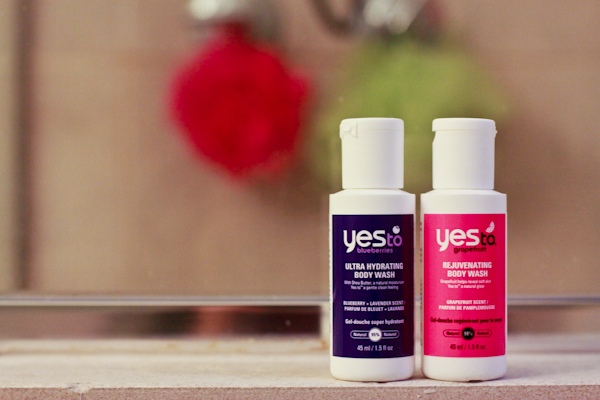 The Yes to Blueberries Ultra Hydrating Body Wash is perfect for dry skin, packed with shea butter, leaves skin feeling so soft and smells like blueberries and lavender.  While the Yes to Grapefruit Rejuvenating Body Wash is great for all skin types, leaves skin glowing and has a nice grapefruit scent!  And better yet, both of these can be used for bubble baths, let's just say, little almost 2 year old Austin had a lot of fun playing with them too. 🙂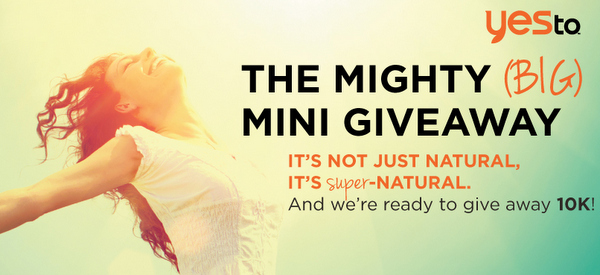 Have you used these products before? If not, here's your chance to score some of these for yourself!  Yes to is hosting a giveaway where they are giving away one of these 3 products to 10,000 winners!  Yes, you read that right, 10,000 winners, so your chances of winning are probably pretty good!  Click HERE to enter the giveaway!
**This post is sponsored by Yes to, but my love for their super natural, refreshing products is all my own!**