I cared for my skin from the inside out with Aveeno® as part of a sponsored post for Socialstars #Aveeno. All opinions are 100% my own.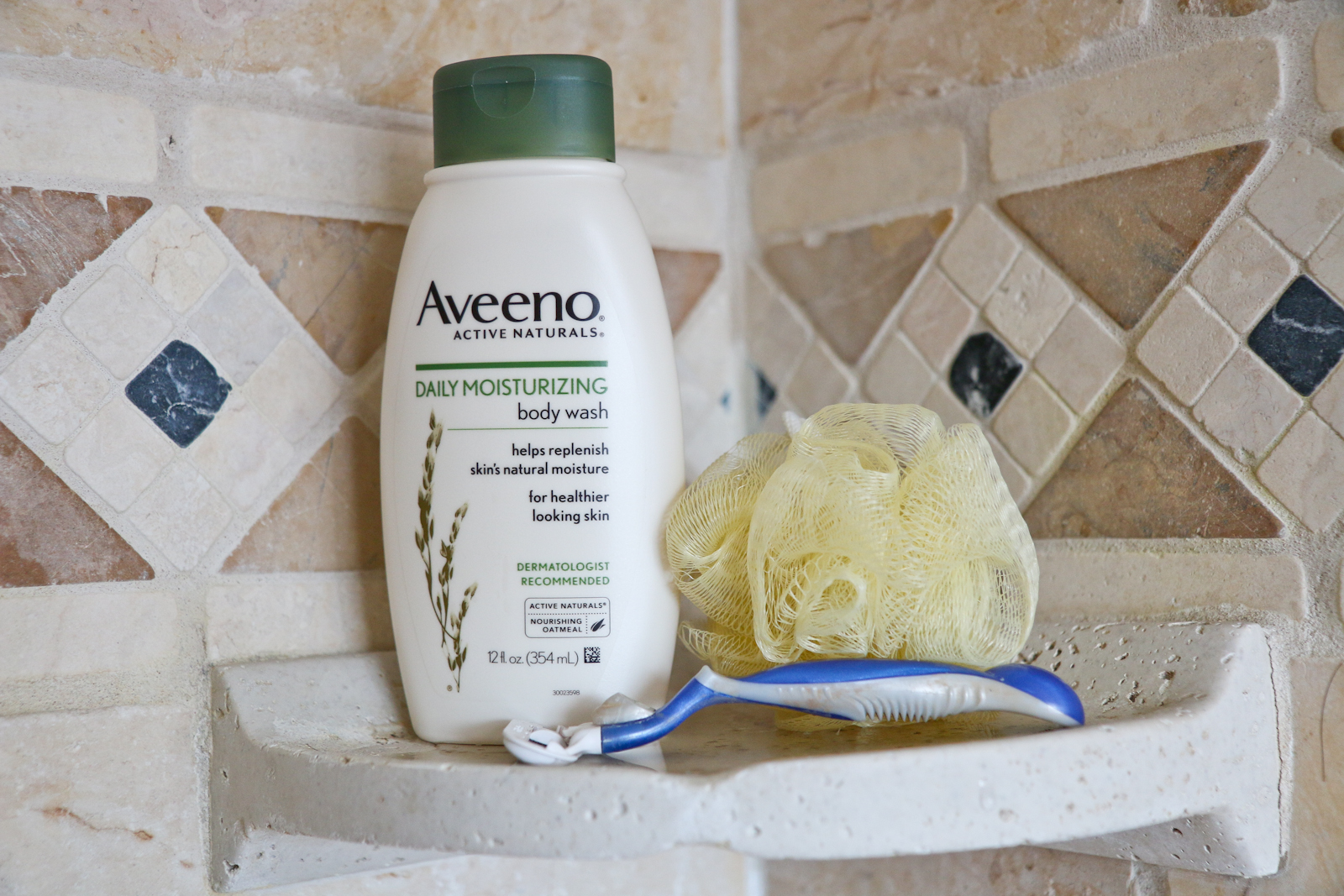 In my last post with Aveeno®, I talked about 5 Ways To Keep Skin Moisturized For Winter, and for this post I wanted to highlight another product that I have grown to love in the shower. And that is the Aveeno® Daily Moisturizing Body Wash. I've used this products for a couple of weeks now and I must say that I am in love with the smell and feel of it on my skin. I either lather it up in my hands or a loofah (did you know that you are supposed to use a new loofah like every few days, I never knew this, but I can only imagine all of the dirt and skin cells that get trapped in them!) and spread it all over my body and then rinse. I didn't know this until I read the bottle, but you can use it as a shaving lotion too, which I now do for my legs (I used to always just use razor and water only, I know, probably not the best…).
I have noticed that my skin is feeling softer these days after continued use of this body wash. Perhaps it's the nourishing colloidal oatmeal that does it, but whatever it is, I am loving it. Have you tried this body wash before?