I just got back from a work/fun trip to NJ/NYC and boy, was it a whirlwind. I ate like no other, walked around in the freezing cold, got to see all of the Superbowl setup at Times Square, and got to see Kinky Boots Broadway show (highly recommended!)! It's been awhile since I've been there but I always love exploring new places when I do. And my sweatshirt pretty much explains the life of a New Yorker, or how I'd feel my life would be if I lived there. It would consist of a LOT of shopping, coffee.. or mocha/lattes for me, and just being in the city would make me feel totally vogue. 🙂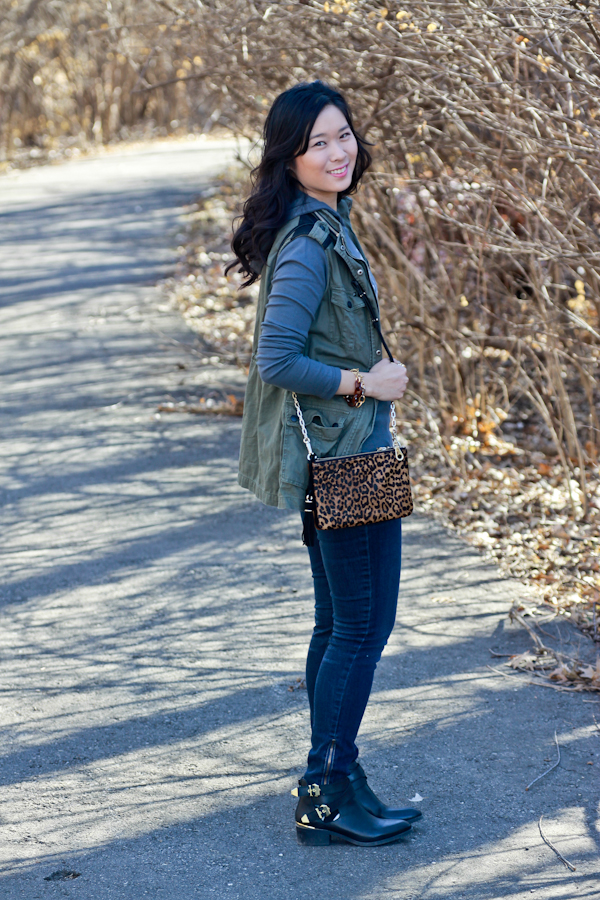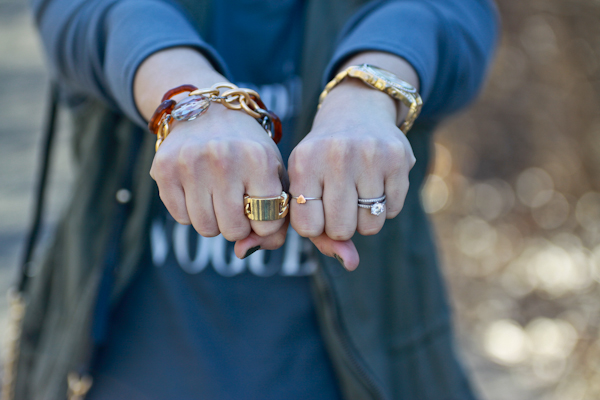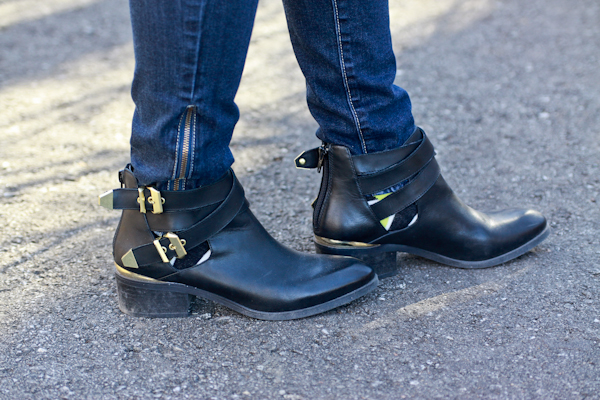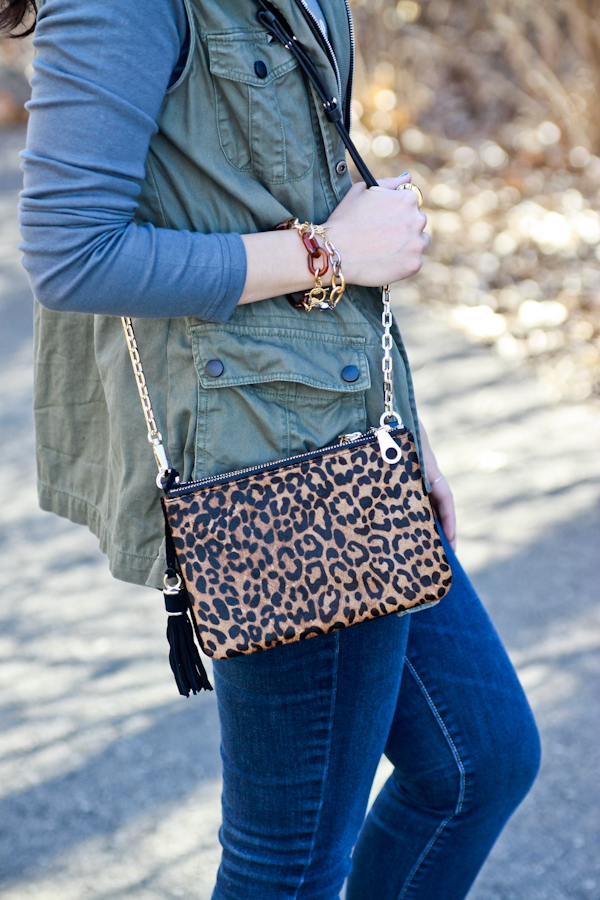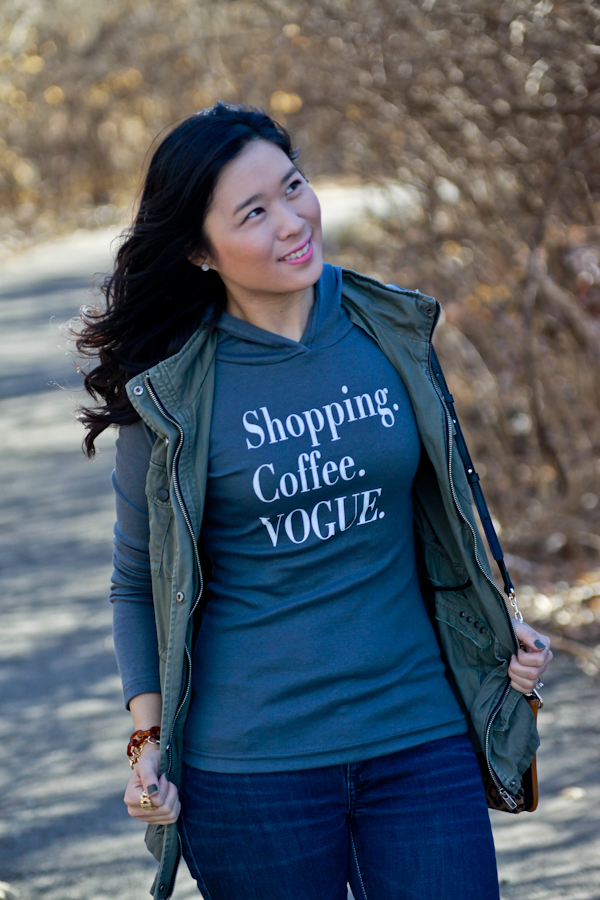 If you follow me on Instagram, you'll know that the day after I got back from my trip, I had to take my son to the ER for a cut on his head. It turned out only needing Dermabond, and not stitches, but my heart needs piecing back together. Chinese New Year is upon us and we're hoping to celebrate with good food, friends and a relaxing weekend. I am hoping that lots of good things are in store for us this year, the year of the Horse!
P.S. Winner of the LUMO jewelry is Denysia A. Y. from THAT LA.IT GIRL! Congrats girl! Please send me an email at sandyalamode(at)gmail(dot)com to claim your credit!
Outfit Details
Sweatshirt c/o Style Lately
Vest: Conversation Pieces
Jeans: Lee Jeans
Boots: Seychelles
Bag c/o Wink & Winn
Rings c/o Style Lately, LUMO Jewelry
Bracelets c/o Daily Dose