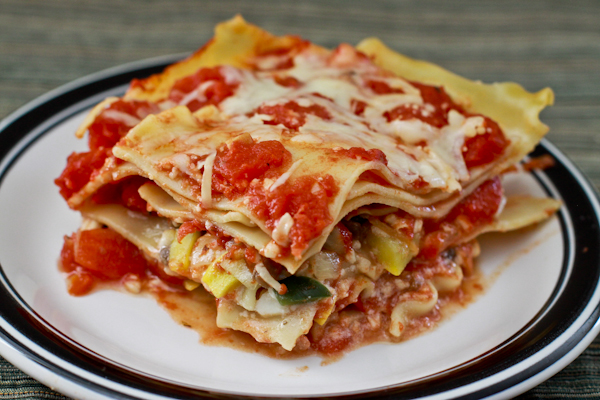 Hands down, one of my favorite foods ever is Lasagna. It's pretty easy to make (just layer a bunch of stuff and bake!), all of the different cheeses melt in your mouth, and using Red Gold diced tomatoes makes it a breeze.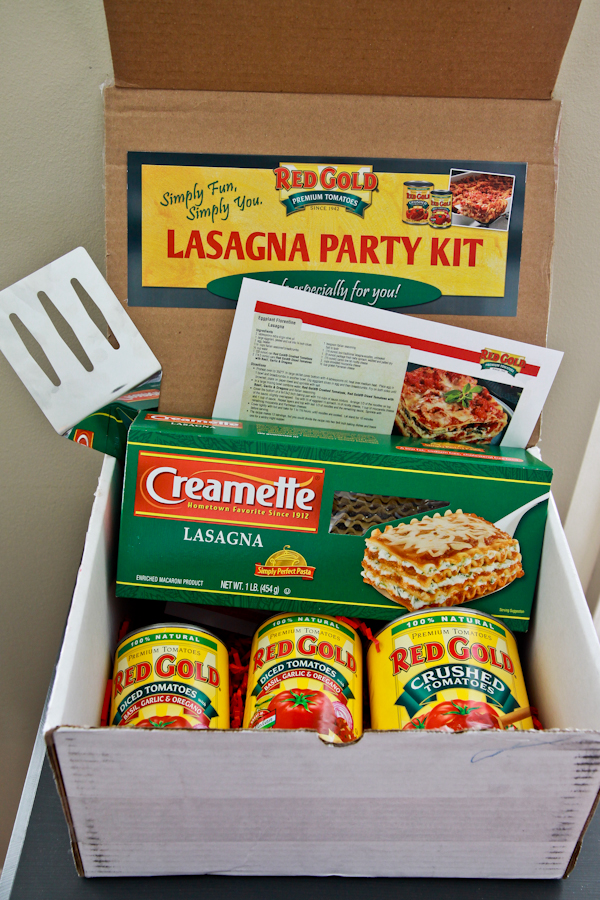 The friends over at Red Gold were so kind to send me a little Lasagna making kit that contained Red Gold® Crushed Tomatoes, Red Gold® Diced Tomatoes With Basil, Garlic & Oregano, Lasagna noodles, spatula and some recipes!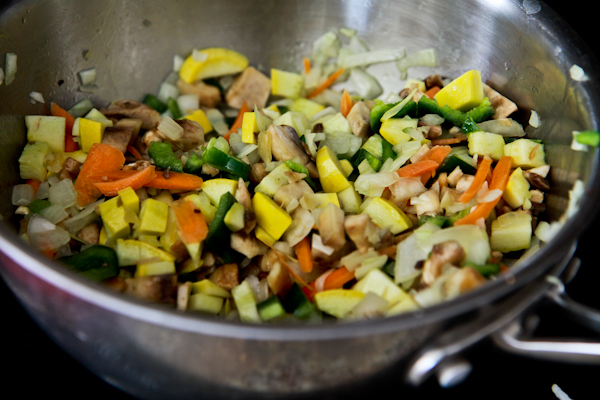 Since we're trying to really amp up serving vegetables to our little Austin, I decided to try out their Fresh Harvest Lasagna, which is basically just a classic Lasagna with a whole lot of veggies in it. For mine, I used yellow squash, green peppers, mushrooms, garlic, onions, and carrots.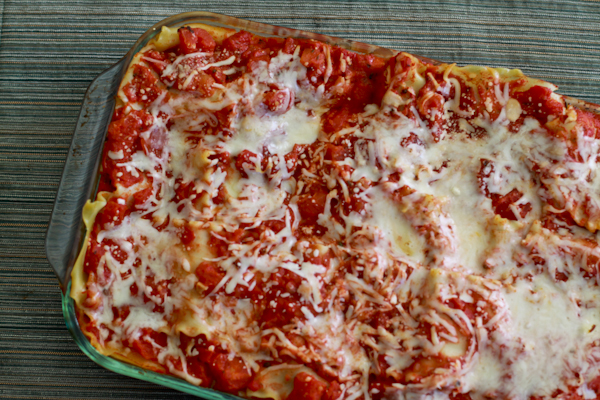 This was the perfect meal for me to make last weekend as I was went out of town on a business trip to NYC for 3 days. So the husband and my son got to enjoy it every day and there was even some leftover for me to have when I got home! Red Gold is currently running a Lasagna Party Facebook sweepstakes (runs until Feb 5, 2014), where you can win tons of great prizes to make your own perfect Lasagna!