The second look in my "Dressing The Bump" series this week is also great for hiding the bump. It consists of wearing a flowy top that hangs down over your belly and track or harem pants. I think this look reminds me of being in a beach city or just walking around and shopping near Manhattan Beach so I added a hat and some wedges (or you could totally wear sandals) to this look. I kept the jewelry light and simplistic since this is also a casual-ish outfit as well.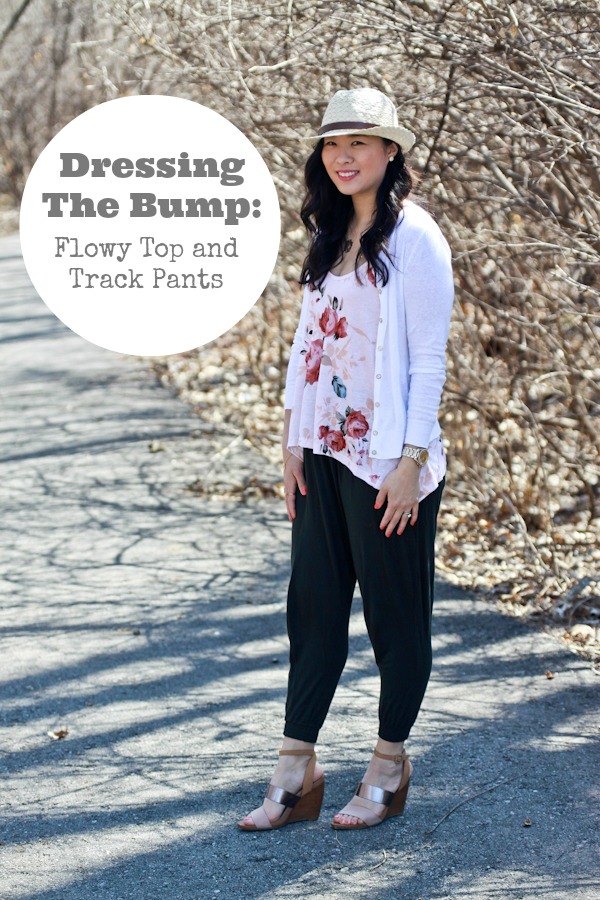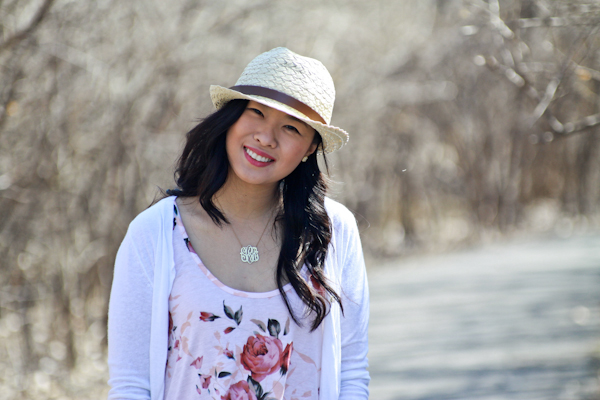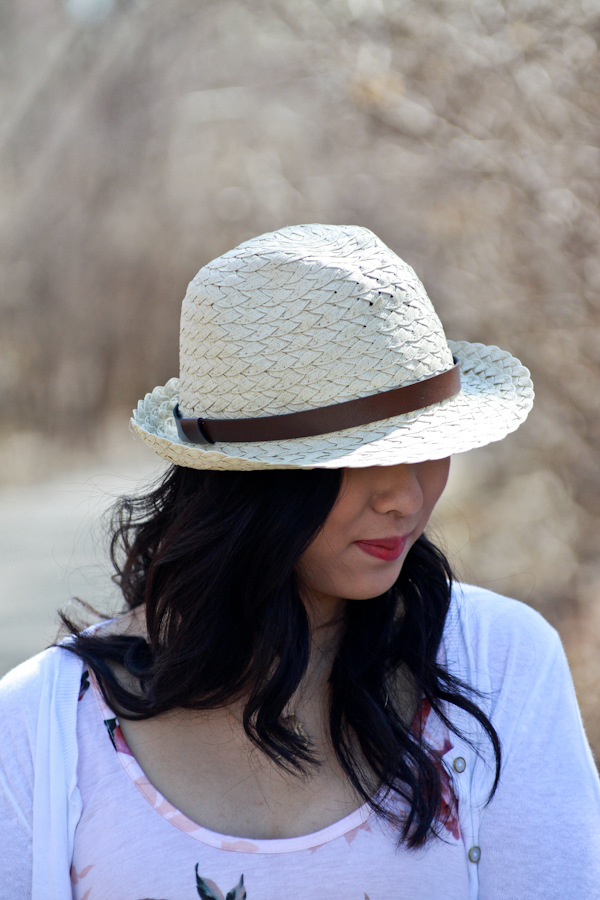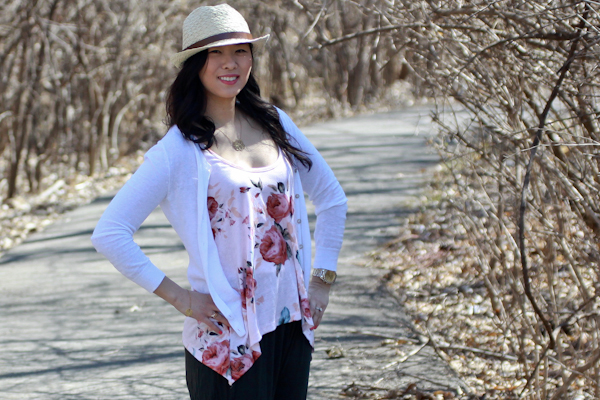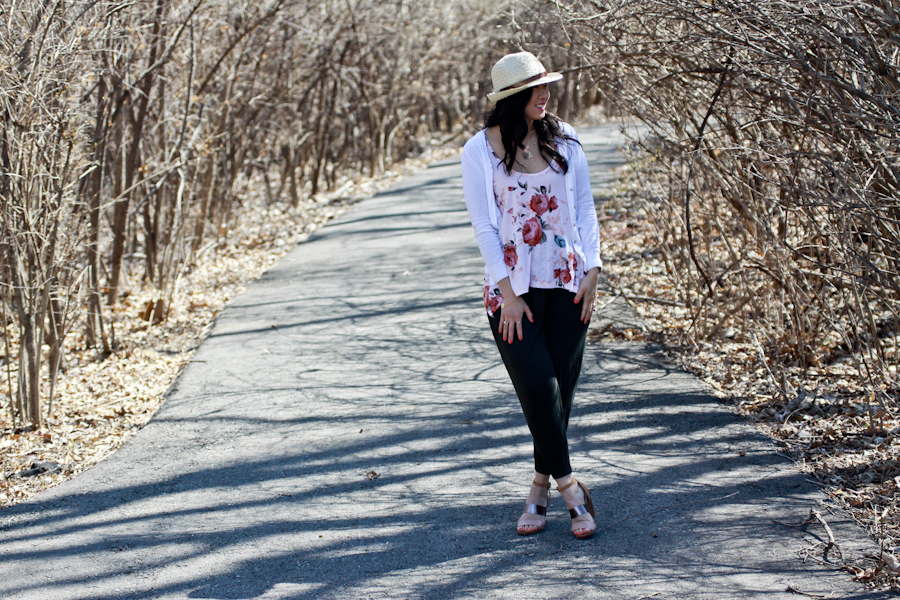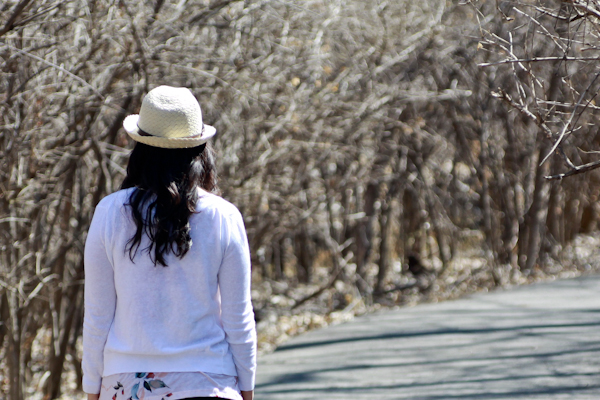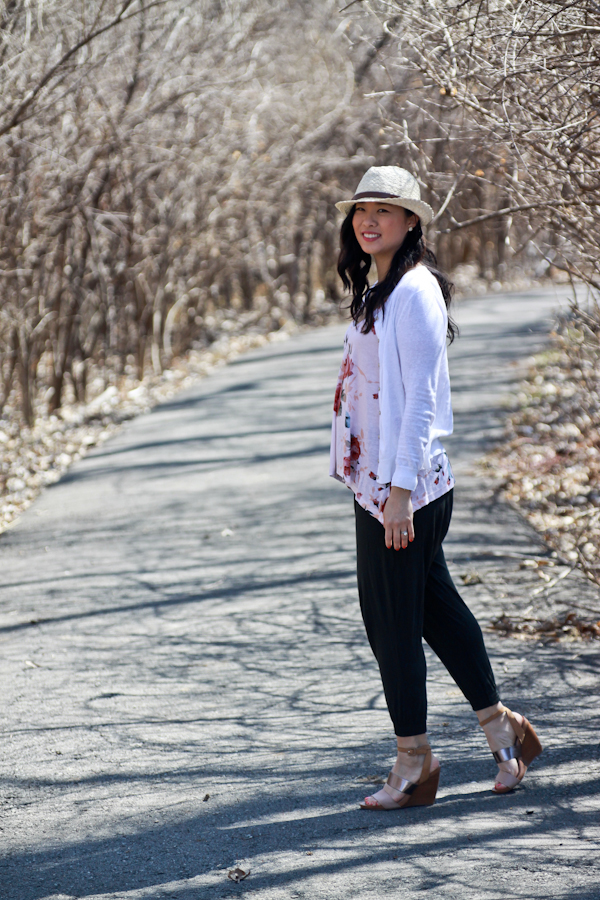 This outfit makes me want to go on a vacation right now. I wish we had more family trips or vacations to warm places planned, but unfortunately we're just failing to schedule them into our life right now. A babymoon before baby #2 would be truly nice but again, not sure if we have time. I do have a baby shower for a friend that we're having in Las Vegas (girly time is the best time, yes!), a possible fun trip to California as an extension of a work trip, and then a couple of weddings this Summer which will be awesome, but that's about all the vacation we have planned. And some may think that 3 months off for maternity leave is "vacation", but it's surely no walk in the park waking up every 2 hours with a newborn.
Don't forget to check out the first "Dressing The Bump" post from yesterday if you missed it!
Outfit Details:
Tank c/o Roe Boulevard (take 20% off code with SHOPROE)
Cardigan: J.Crew
Pants: H&M
Hat c/o Conversation Pieces (free shipping with code SANDY)
Shoes: ShoeMint
Necklace: Swell Caroline
Earrings c/o Roe Boulevard