This week I am going to bring you a fun little series called "Dressing The Bump". This week's pictures are a bump that has just entered the second trimester. Some looks are good for "hiding" it if you aren't quite ready to reveal your secret and some are good for if you don't mind if people know or not (i.e. the stage where you can be confused for having a big food baby or are actually pregnant). This first look is totally great for hiding a bump, it consists of a long loose top with some skinny jeans. Since I kept it plain for these pieces, I spiced it up a bit with a fun 9th & Elm striped scarf and my fave floral sneakers that I literally wear twice a week. It's a pretty casual look that could be worn for running errands, going out with friends, or even taking your kiddo to the park.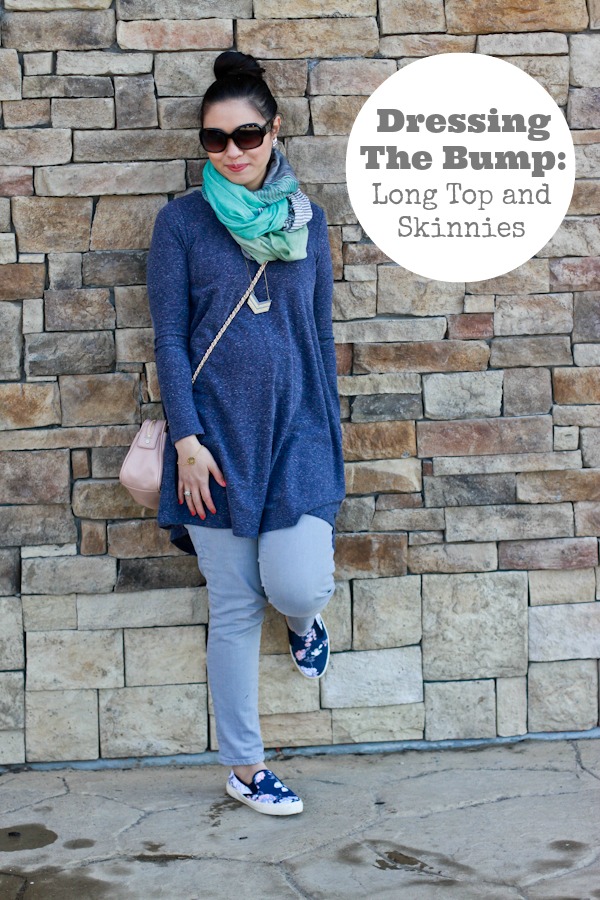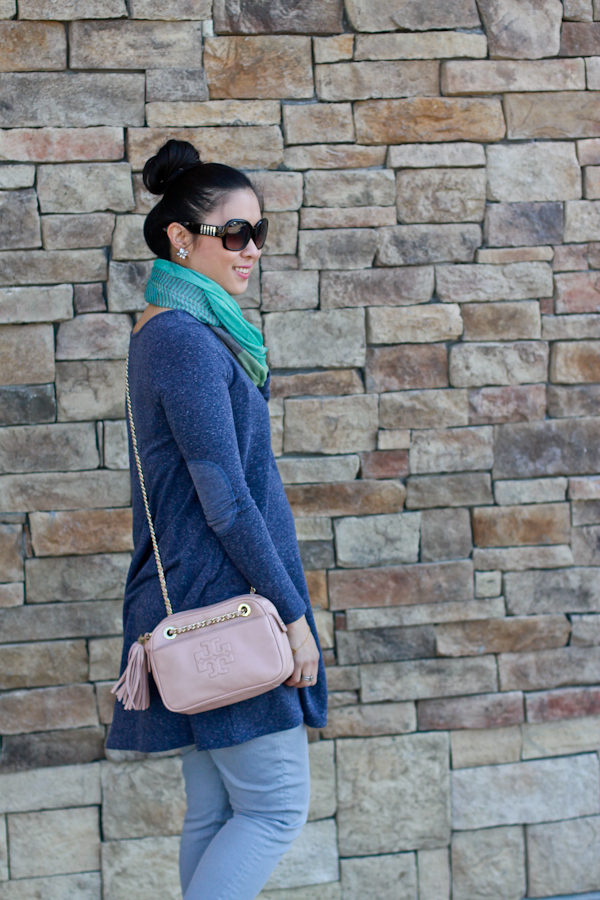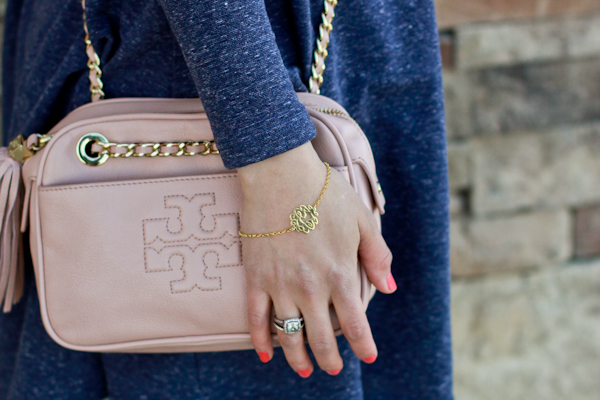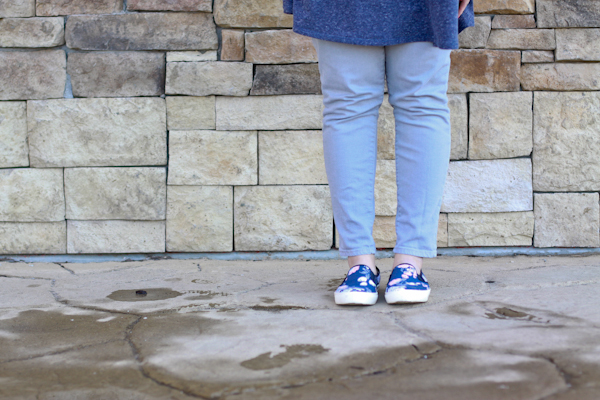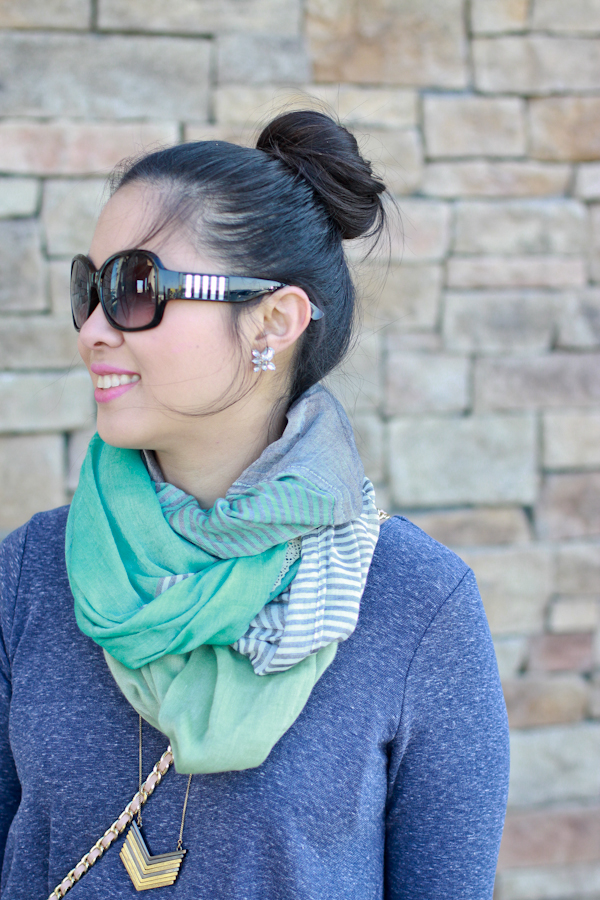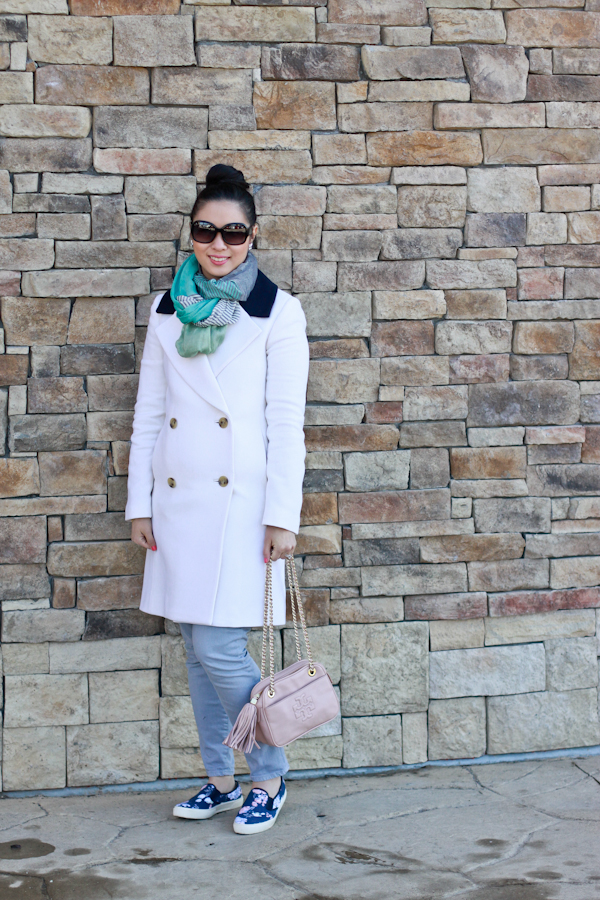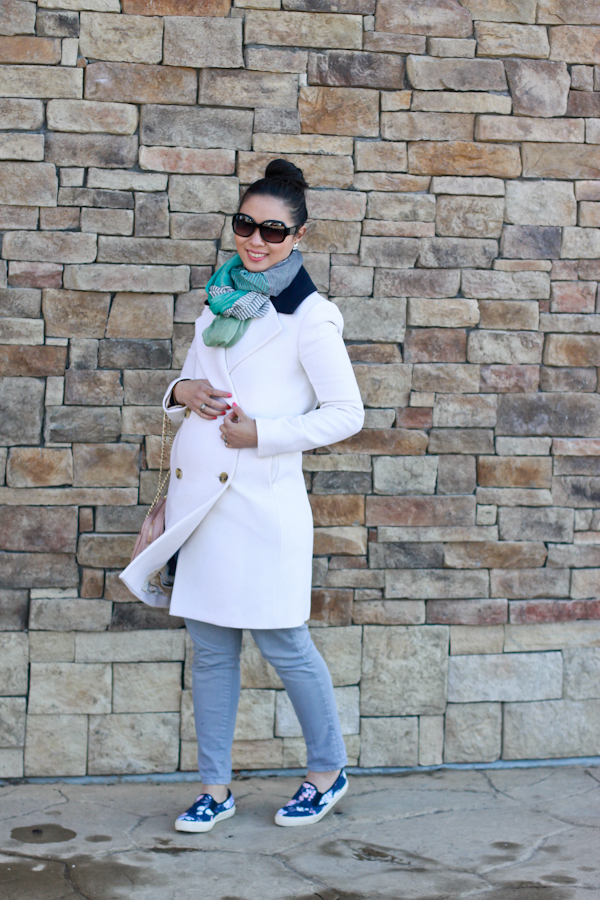 Even though it's officially Spring, once in awhile we will get a little reminder of the brutal winter that we all just barely survived through. So although I'm dressed in pastels and florals and look all peppy and happy… a coat and scarf were totally necessary or else that smile would have looked even more forced than it already does. It's actually kind of funny to see that Austin actually DOES NOT like cold. When we take him to go outside and play in the snow, he stands out there for 3 minutes and says "It's too cold, I wana go inside". When it's 50 degrees and I take him on a stroller ride, he requests to wear a hat, scarf, gloves AND for me to put a "blanket on". And just the other day, when it was a BEAUTIFUL 65 degrees, we stepped outside for a bit and still said it was too cold even though he was wearing a tee, sweater, light jacket and sweatpants. I swear, he has the body temperature of an old woman.
I wore this outfit for the grand opening of a local Ulta Beauty store. Stay tuned coming soon to the blog, a giveaway from them! And don't forget to come back tomorrow for my second look in my "Dressing The Bump" series!
Outfit Details:
Top: Golden Tote
Pants: Gap
Jacket: J.Crew
Colorblock Infinity Scarf c/o 9th & Elm
Gold Monogram Bracelet c/o 9th & Elm
Shoes: ASOS
Necklace: Madewell
Earrings: Hello Cheeseburger
Bag: Tory Burch