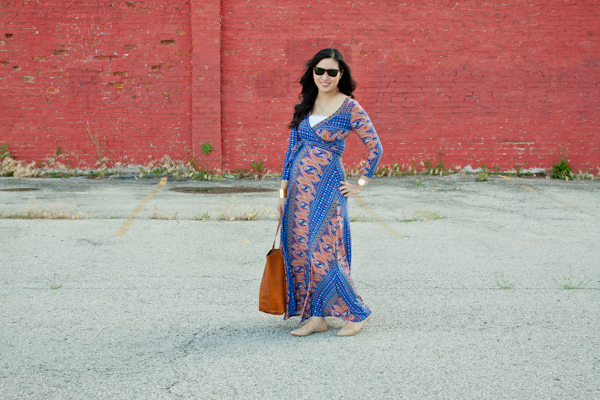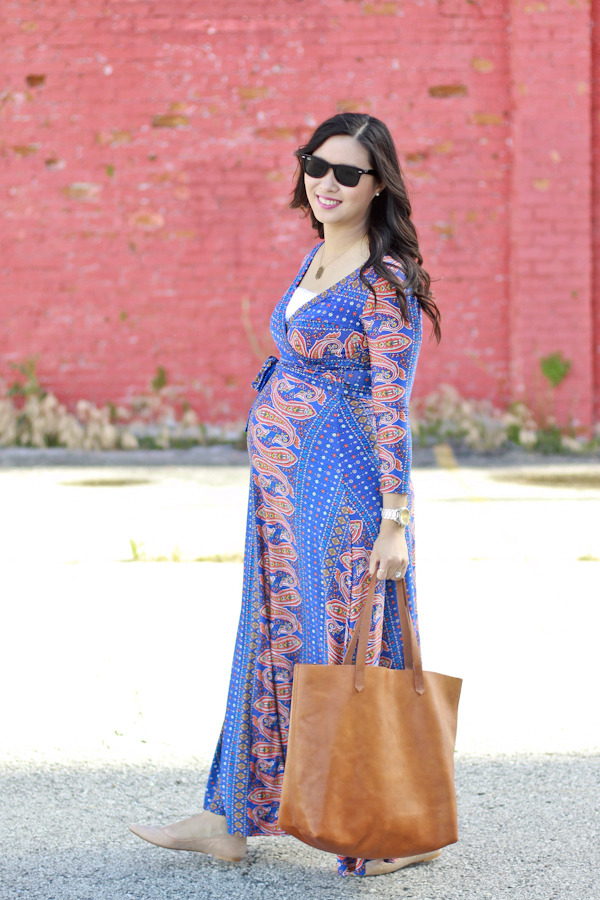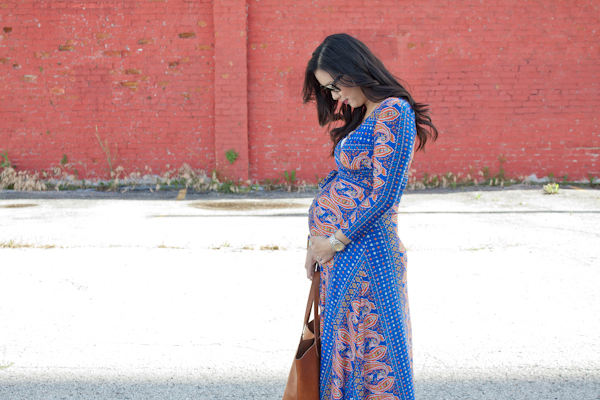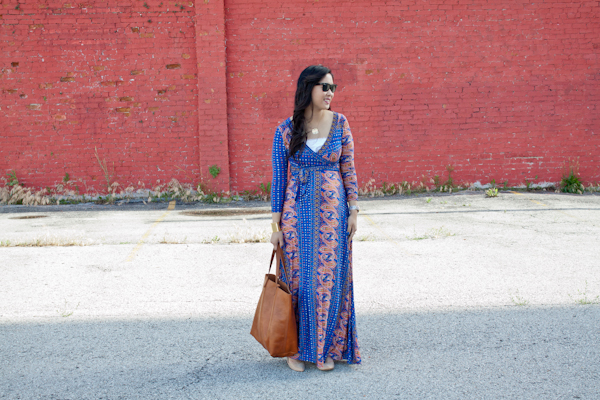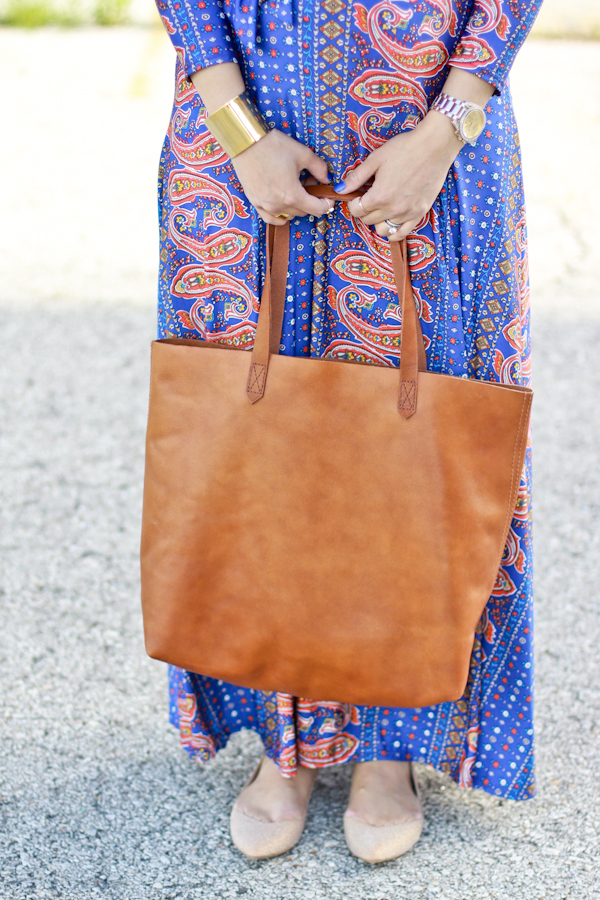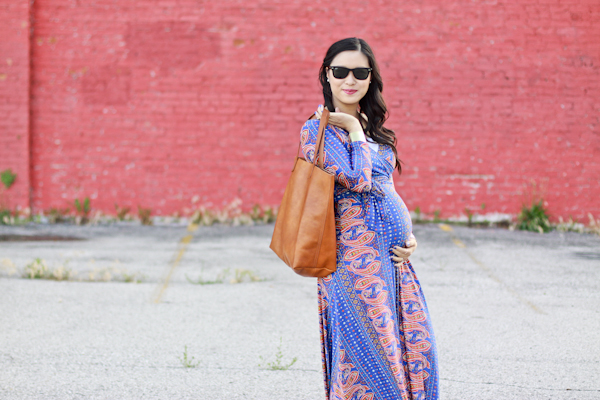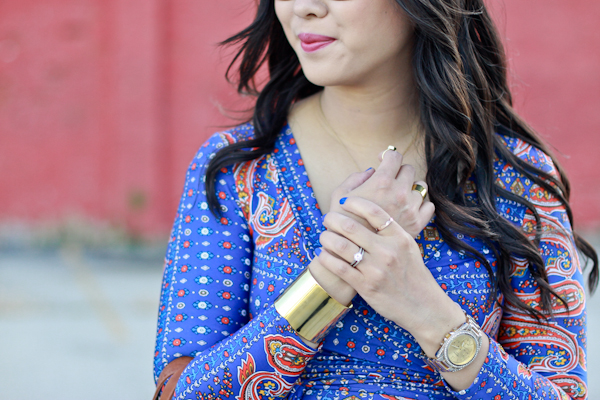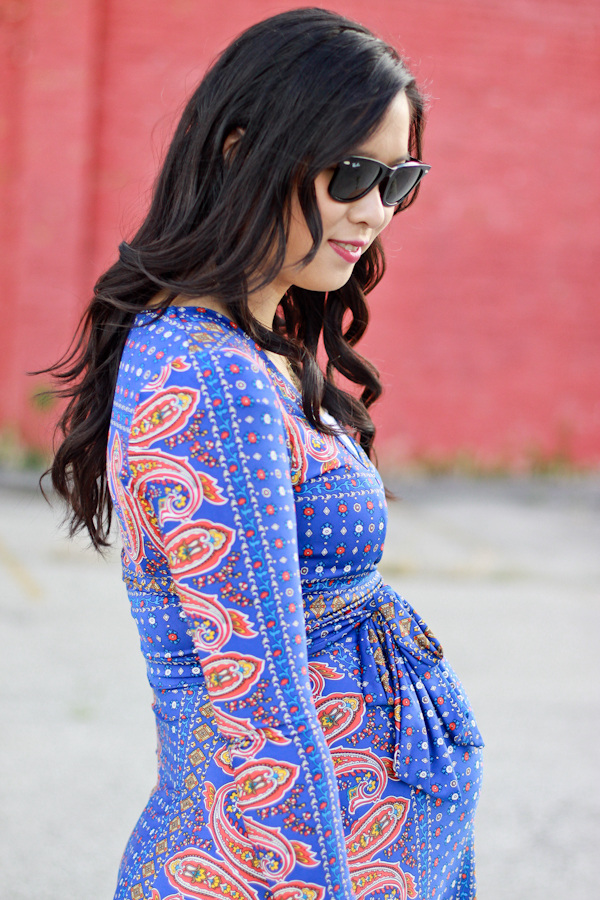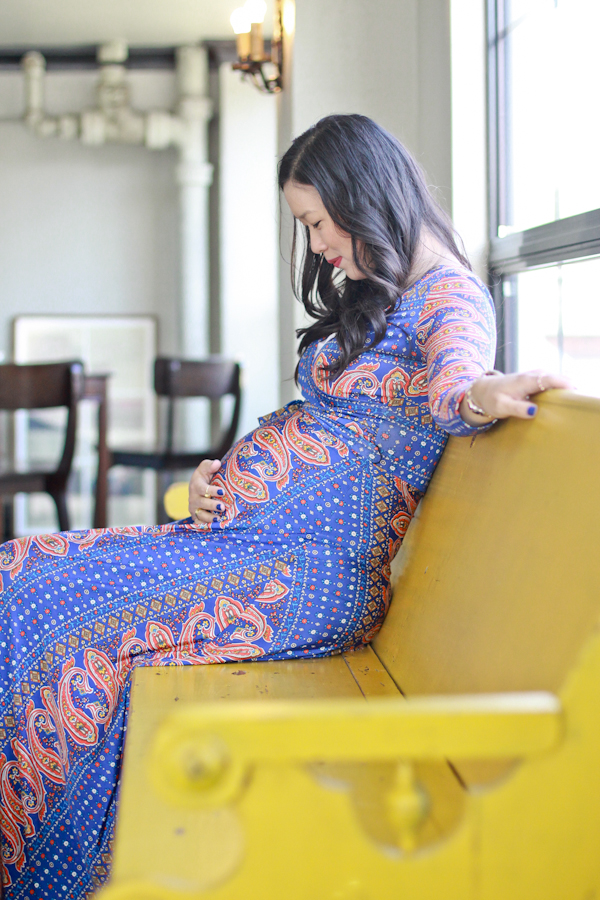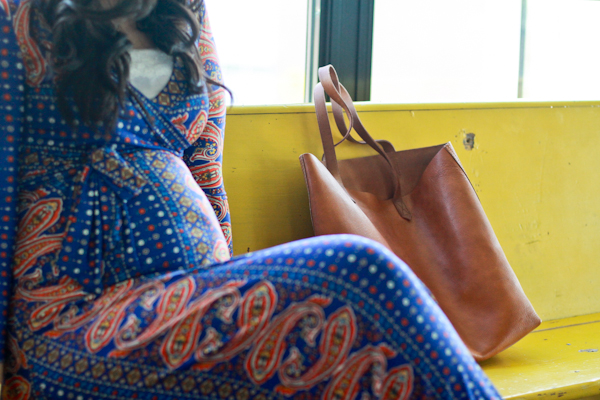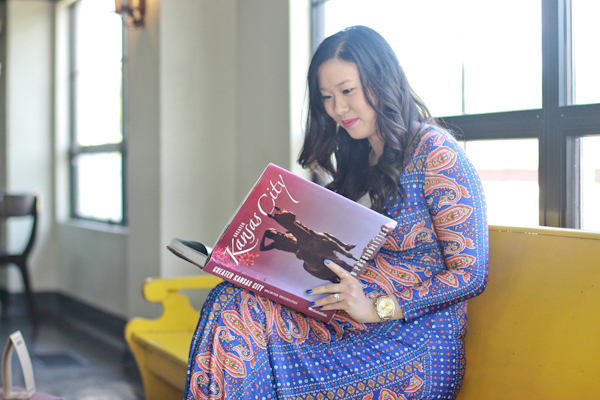 Thanks to Sengerson and Chasing Davies for these photos!
As the title of the post suggests, I cannot get over my obsession with wearing maxi dresses this Summer! It's an easy one piece outfit, I don't have to shave and I don't have to worry about too terribly much about showing off the weight I've gained on my lower body. I actually don't own a lot of long sleeve maxi dresses, this may be one of my first actually, and I'm kind of in love. I recently discovered White Plum and will be back to shop for more there. They've got a variety of stylish clothing for a great price (and often run specials too)!
And I finally caved and got the infamous Madewell Transport Tote. I've seen is it worn numerous times on bloggers like Kendi Everyday and my friend Pretty, Polished, Perfect. I have to say, it really does match with A LOT of different outfits with it's neutral color and you can literally just throw everything in there, including my big camera (now that's a bonus)! I really mulled over the purchase for like ever… but am so happy I made the leap!
Dress c/o White Plum (love this one too!)
Shoes: Zara
Bag: Madewell
Sunglasses: Ray Ban
Gold Cuff Bracelet: Lemon Stripes
Rings: LUMO Jewelry, Oh Hello Friend
I wore this outfit for my last KC Blogger Meetup for awhile. 🙁 I really am so happy to have expanded my little blogging community here and am so sad to be leaving them. I know that Utah has tons of bloggers too and I hope that I can find a group there as close as I am with some of the girls I've bonded with here. Here's a few pictures from the event!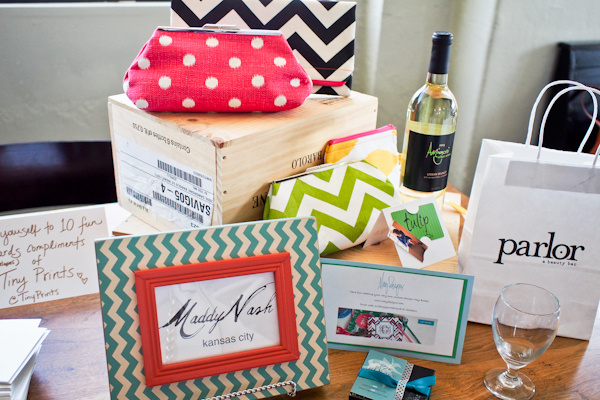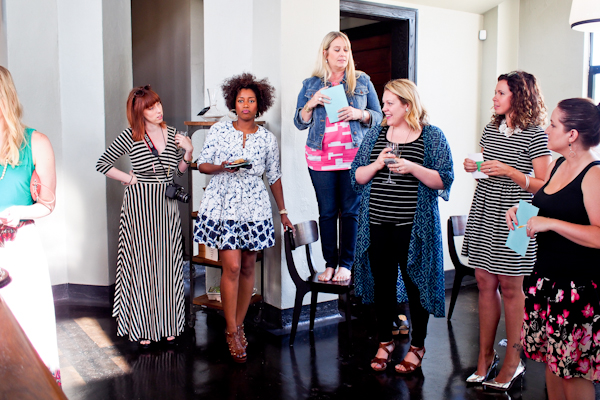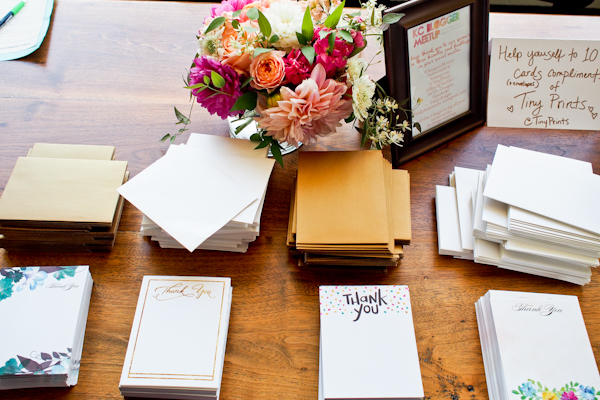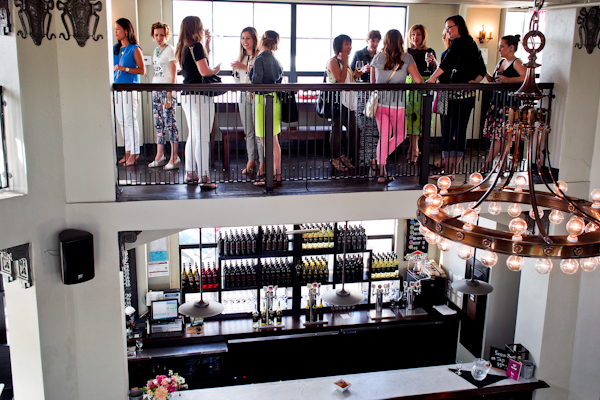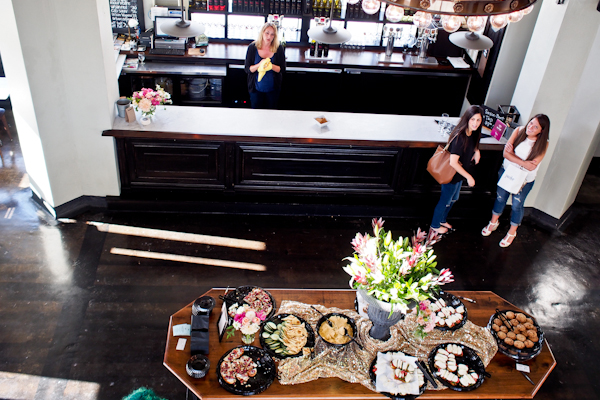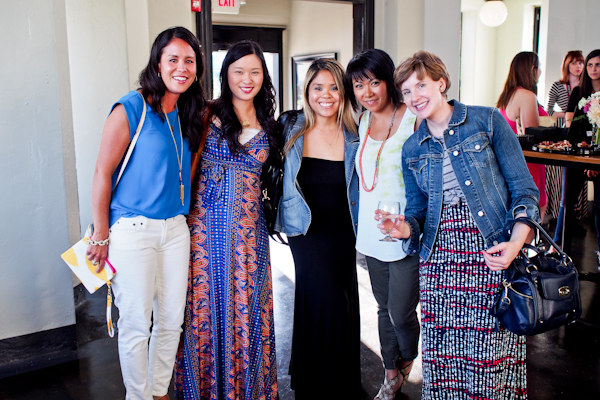 The event was held at the Amigoni Urban Winery, it was my first time at this event space and it was just beautiful. I love all of the decor and lighting in this space, it was just a little sad that I couldn't taste the wine! The food was provided by Urban Table and it was delish! There were a ton of giveaways from local brands (too bad I didn't win one though, but congrats to all that did), a fun little photobooth, and a scavenger hunt to get to know the other bloggers as well. I really had an amazing time catching up with my blogging buddies and it was really sad to say "see ya later"! But the wonderful thing about the internets is that I can still follow their lives through their blogs and social channels when I move. I will miss you, my KC Blogger Meetup friends!!