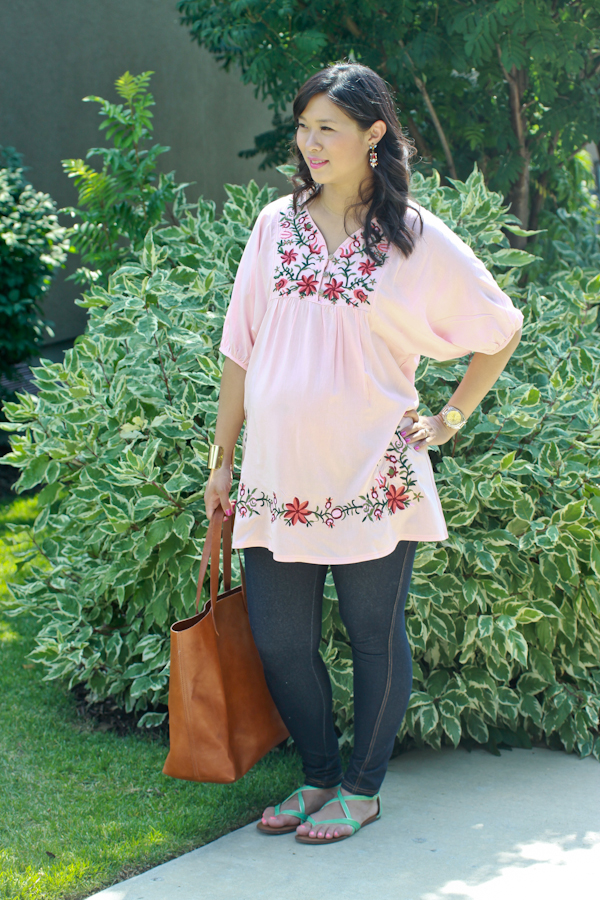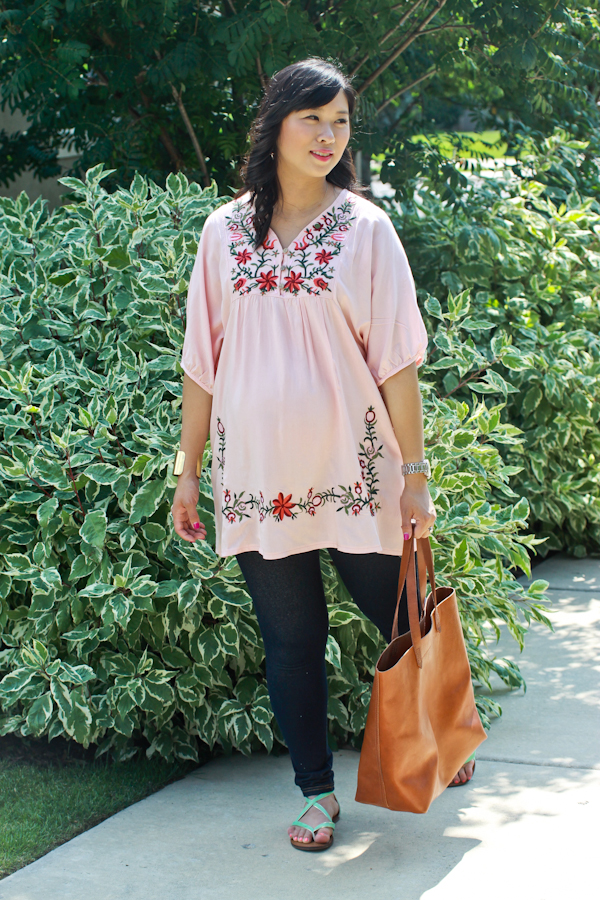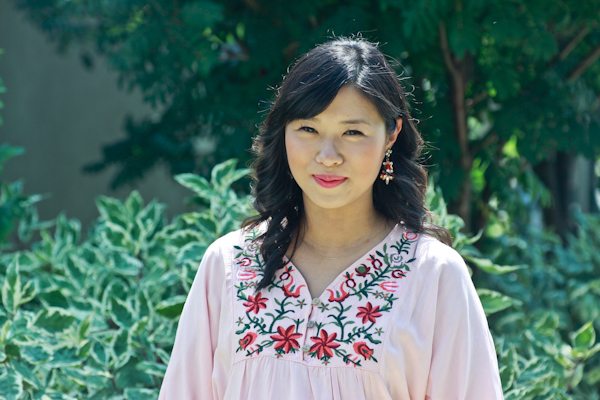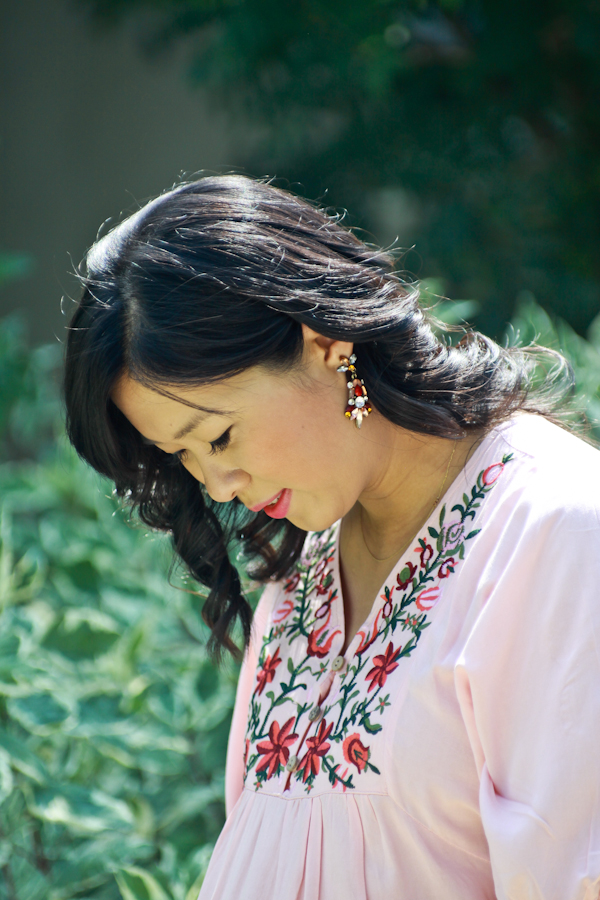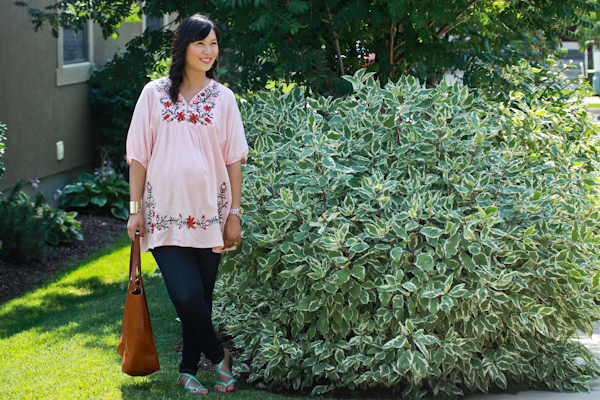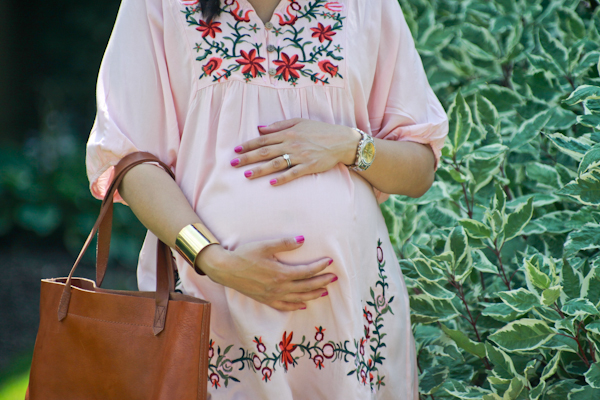 If you haven't noticed, I got a new hairdo… and it's A LOT shorter! My mom convinced me to do it since she says that I will need lower maintenance hair for when baby comes. So my hairs are not all up in her business when she is feeding (although a ponytail holder could have probably worked too). Anywho, my hairs were in split end city so it was about time for the chop chop. And so the number of items in my closet I can actually still wear now is slowly dwindling as I look like I'm about to pop. I literally rotate between the same few maxi dresses, tunics, loose tops, leggings, jeans, shorts and skirts. I have to admit, it does make it easier to get dressed in the morning, but I am also ready to start wearing my old clothes again!!
Outfit Details:
Top c/o Gypsy Threads
Leggings: ASOS Maternity
Sandals: Target
Bag: Madewell
Earrings: Hello Cheeseburger
Linking up to Style Elixir's Style Sessions today!