This post was sponsored by Jamberry but all pictures, content and opinions are my own.
I don't know if y'all have heard about the new trend in nails, but Jamberry Nails it is! They are these adhesive wraps that come in a million different designs and are quite easy to apply! This month (August), Jamberry just released a new product offering called StyleBox by Jamberry where you can get nails that complement your style sent to your door (along with a few other goodies like nail file, stick and style guide) to help apply your nails.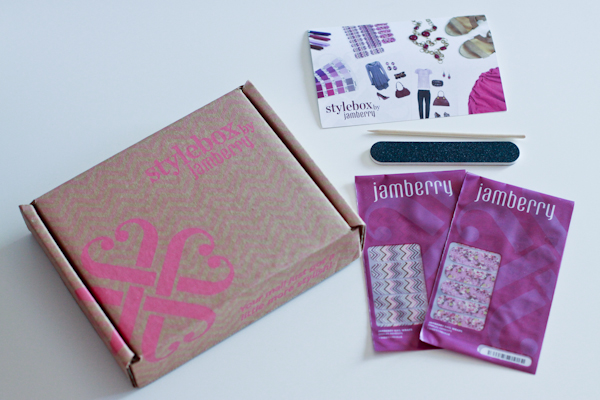 This month's trend is all about the monochromatic, which is all about shades of similar colors. I love the pretty purple colors (great for Summer and Fall!) and chevron and florals are some of my favorite patterns, ever. They know me so well.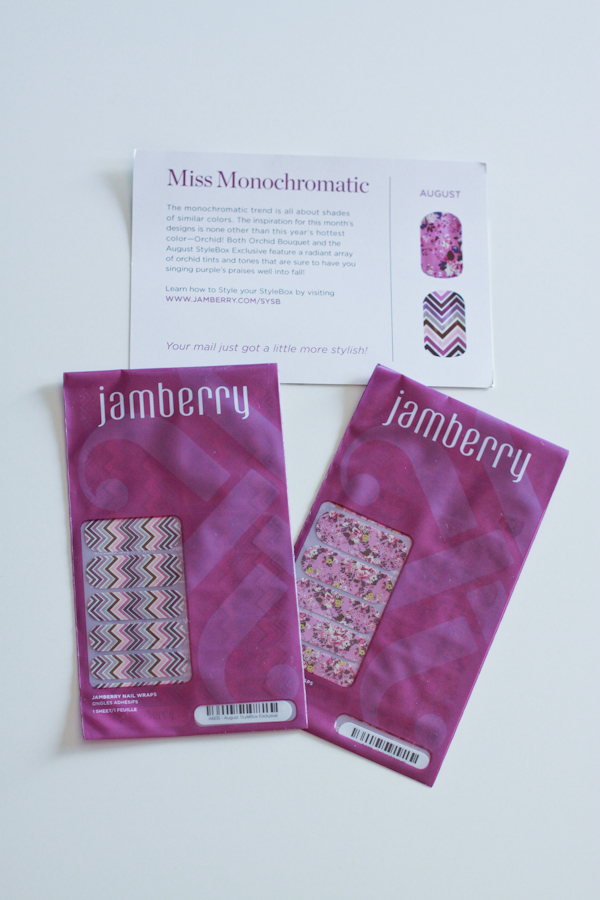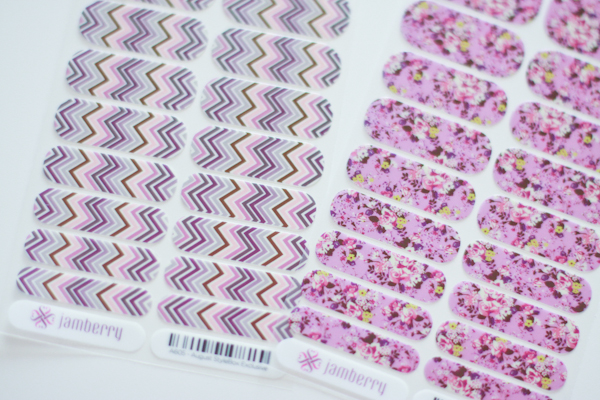 To apply nails is really pretty simple, I won't go into the details but you can find them here and watch an instructional video too. It's pretty much remove, heat, cut, apply, heat, cut again and you are done. For some reason, my ring finger was a lot easier to apply than my index finger, as my index finger seemed to have more bubbles/come off more easily. Since I didn't have small scissors to cut the "nails" down, I ended up using a nail clipper to trim the excess which really helped! I definitely think with time and more applications, I will become better and faster at the whole process! I decided to use these patterns as an accent on my nails instead of the whole nail and alternated with a solid purple Essie polish.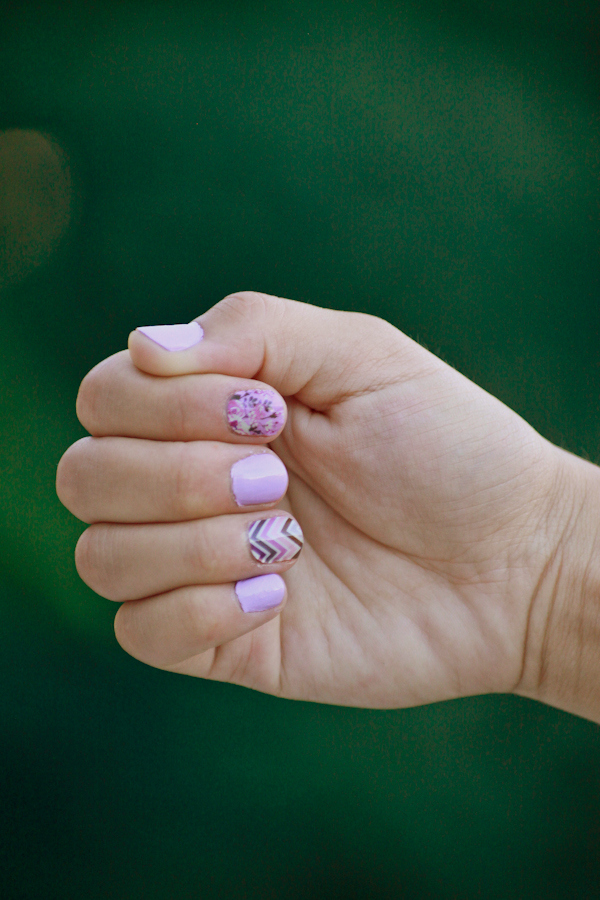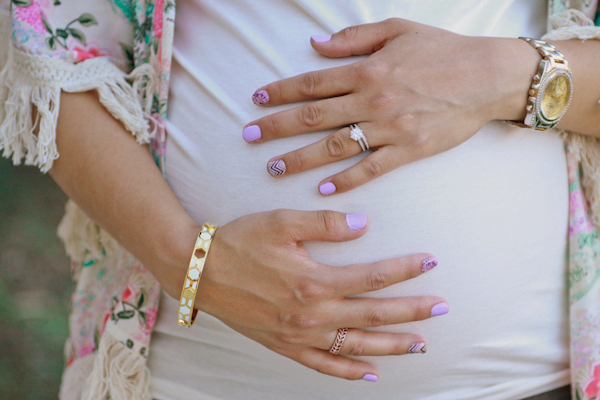 The "jamicure" is supposed to last up to 2 weeks on fingers and 4 weeks on toes and is definitely a cheaper and fun alternative to my regular gel nail polish that I like to get done at a salon. I think I've been converted. Don't forget to sign up for your own StyleBox by Jamberry here!
Have you tried Jamberry Nails before? What are your thoughts?