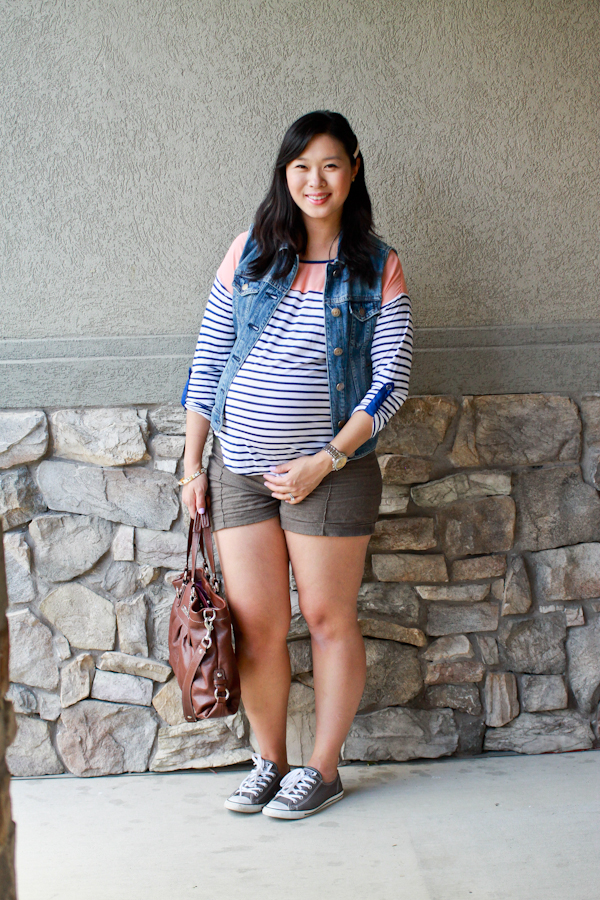 I like to call this my "back to school" outfit even though I'll probably never ever go back to school every again. Studying and exams, no thank you! I'd rather work and make money, please. But I think it's the Converse sneakers and stripes and layers that remind me of this being a "school" outfit. It's kind of got a Fall vibe to it as well which is when everyone's going back to school. The morning traffic is just getting to be a little bit busier these days and there's more kids out and about.
One interesting thing about the daycare that we picked for Austin is that they also transition the little kids by "school year". This is interesting because most daycares/schools we've seen, the kids under 5 will transition to the next class on or around their actual birthdays, but this one transitions by school year. Austin has these little girl friends that hold his hand when he arrives at school and help him zip up his jacket when we pick him up and it's the sweetest thing ever. It's kind of sad to think that just when he started making friends, many of them will be transitioning up to the next class and others will be transitioning into his. I just hope that in my Mama heart he won't be too sad and will be able to make new friends quickly.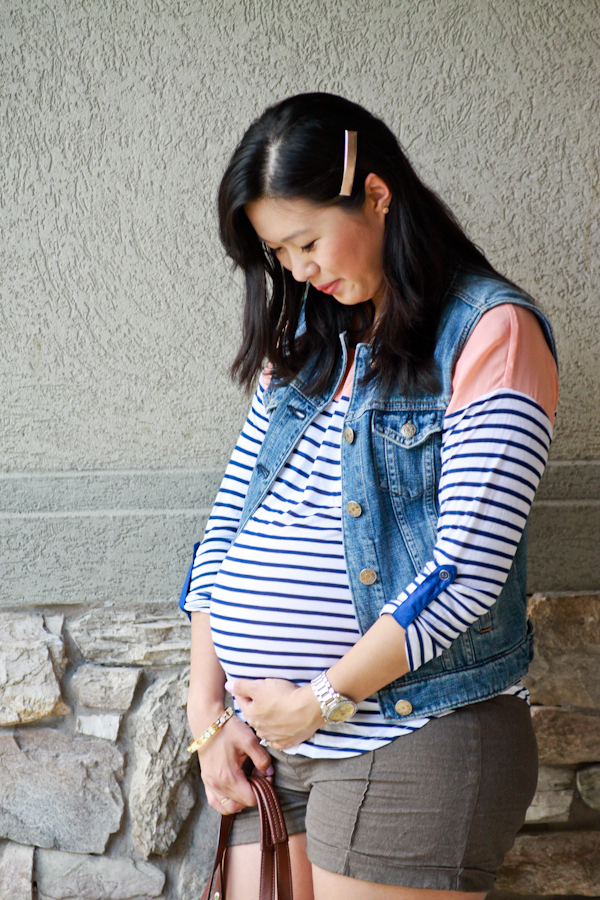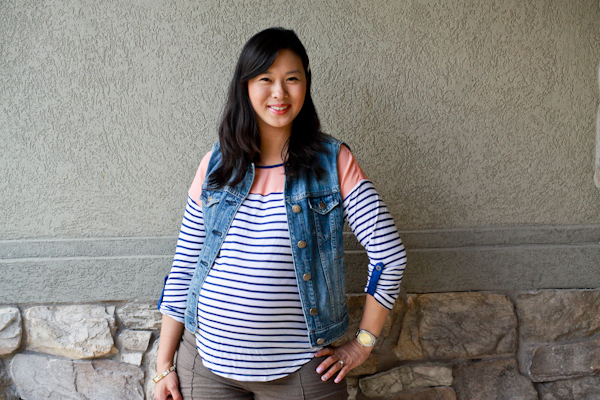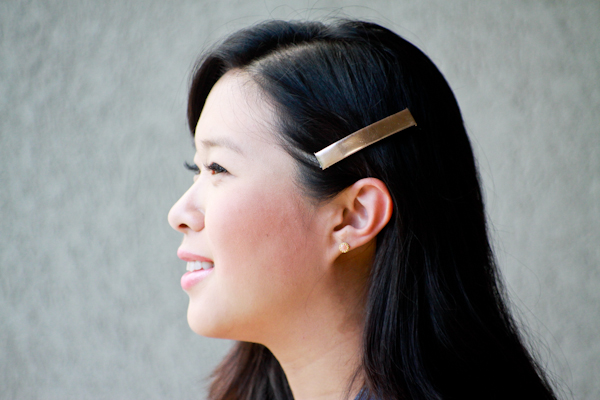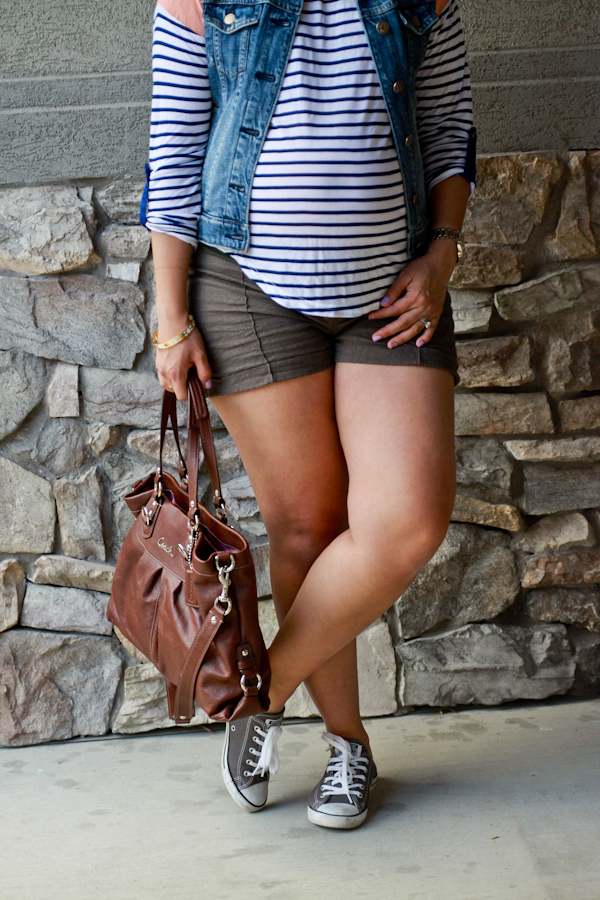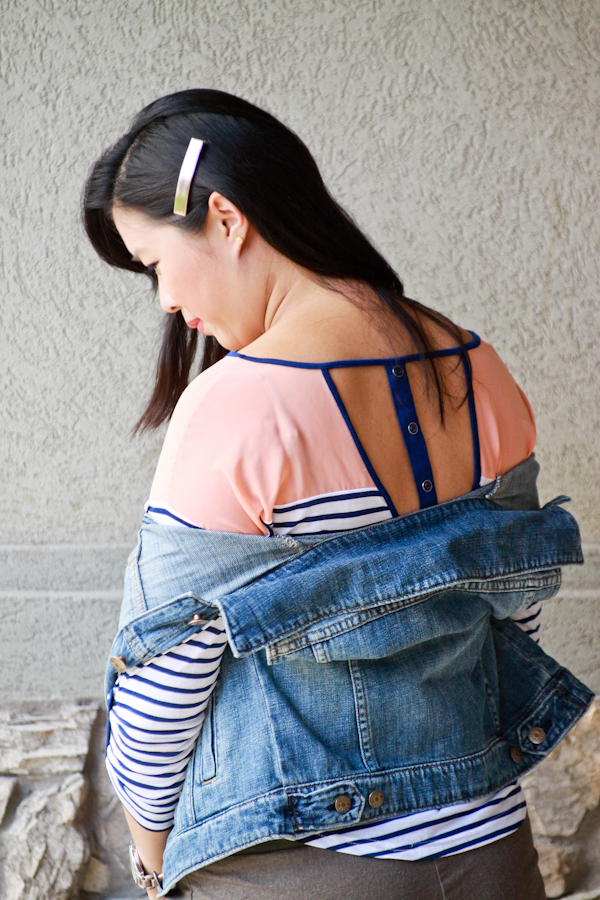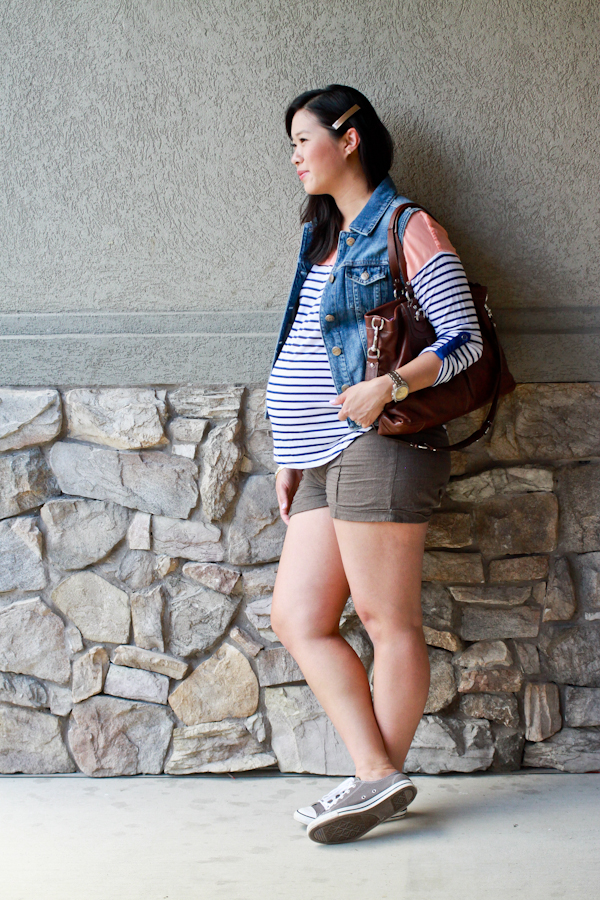 Outfit Details:
Top c/o Conversation Pieces
Vest: J.Crew
Shorts: Lilac Clothing
Shoes: Converse
Earrings c/o Conversation Pieces
Bracelet: C. Wonder
Bobby pin: Ban.do
Bag: Coach
Don't forget to use coupon code "SANDY" for free shipping on your Conversation Pieces order!
Have a happy Labor day weekend, my U.S. friends!