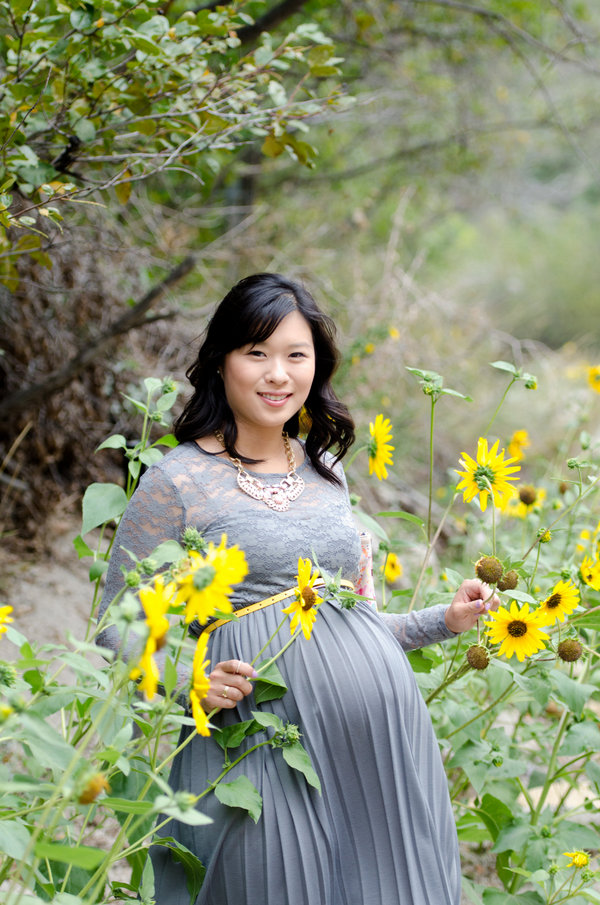 When I first found out I was pregnant with baby #2, this was one of the first dresses I bought on ASOS Maternity.  And somehow I waited about 8 months to wear it because it was too hot to wear in the Summertime.  There's so much I love about this dress.. the color grey, the lace, the pleats, and the pop of yellow (well actually the original belt was lime green but I swapped it out for yellow).  Coming from the sunflower state (well that's Kansas, but Missouri was close enough), it's comforting to see so many sunflowers in Utah!  They are sprinkled across roads, highways, in the mountains and in people's backyards.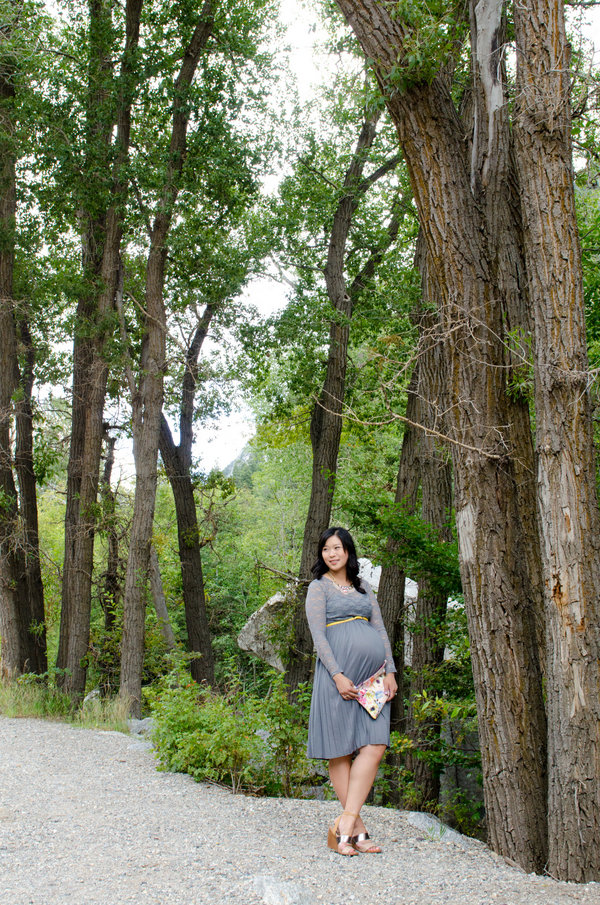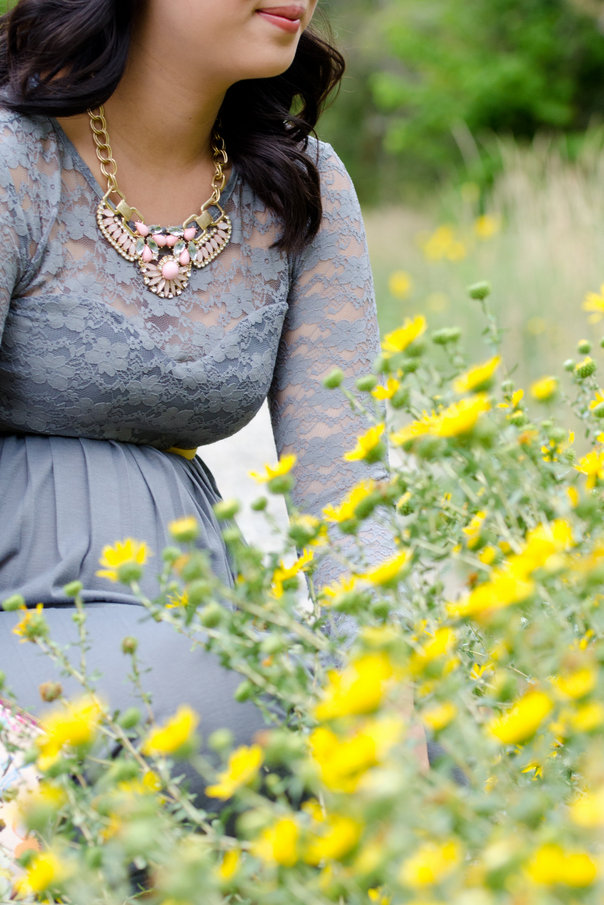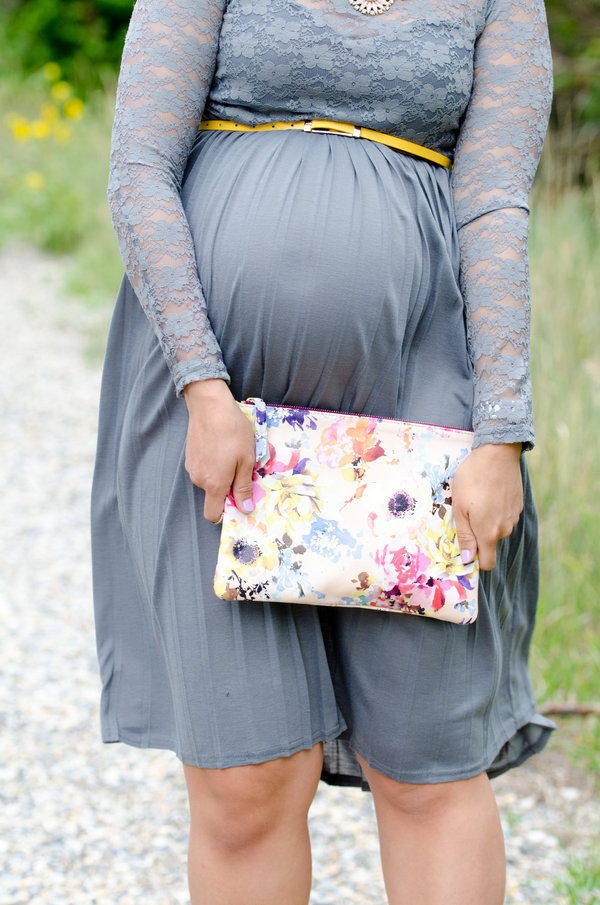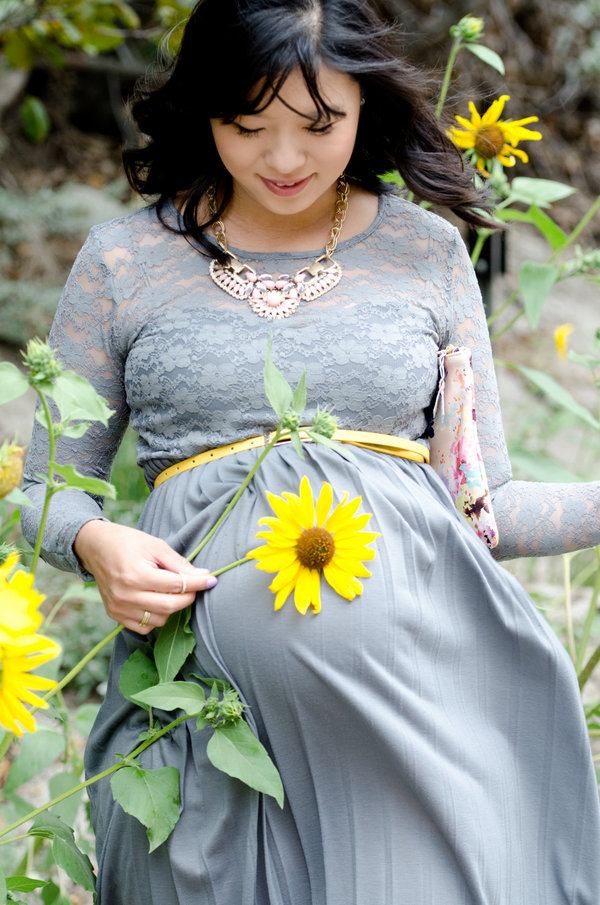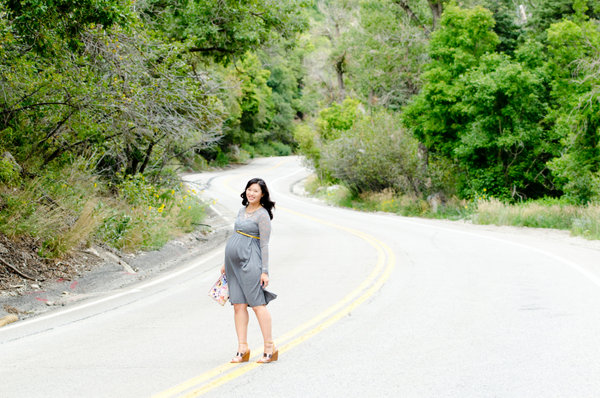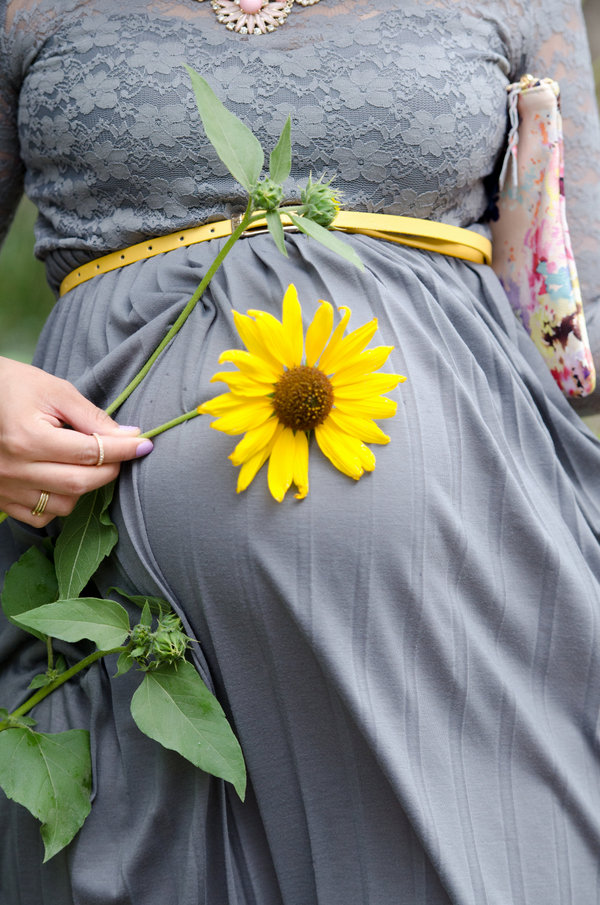 Outfit Details:
Dress: ASOS Maternity Necklace: Olive + Piper Clutch: K.slademade Shoes: ShoeMint
Photos by Rachel Laukat Photography
For those newly pregnant, here are some of my ASOS Maternity faves!  I swear half of my maternity wardrobe has come from there!

P.S. Winner of the Chloe + Isabel Beau Monde Collar Necklace giveaway is Tiffany Zangas!  Congrats girl!  Send me an email at sandyalamode(at)gmail(dot)com with your mailing address and we'll get it sent right out!