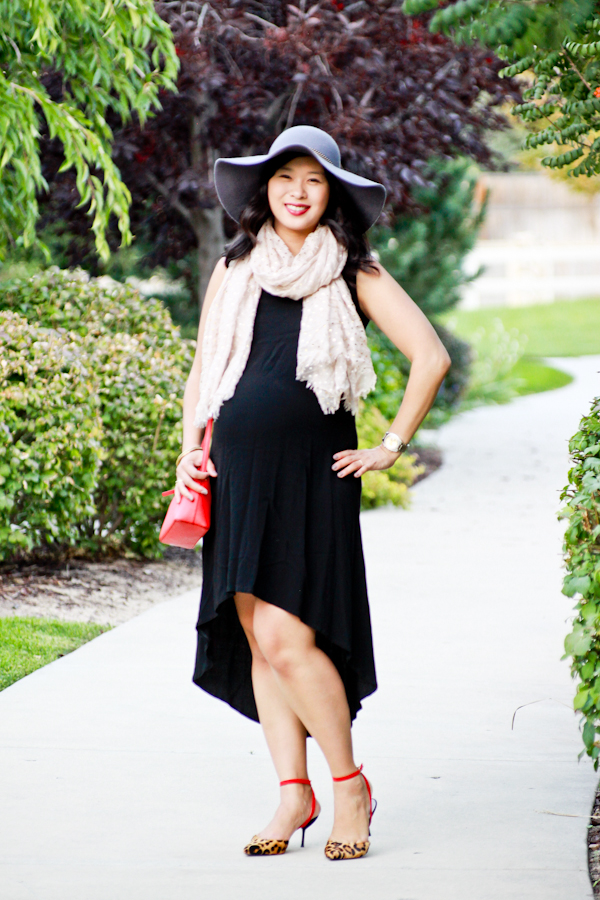 LBMD – Little Black Maternity Dress… get it?  🙂  I think I coined a new term.  I love this dress so much because of the hem, the fabric, the softness and the fact that it shows off my bump belly without being too tight around my belly.  I almost struggled styling it as the possibilities are endless, but I decided to kind of do a nod towards Fall fashion (hat and scarf) while it is still Summer weather outside.  You can never go wrong with black, red, leopard and neutrals, am I right?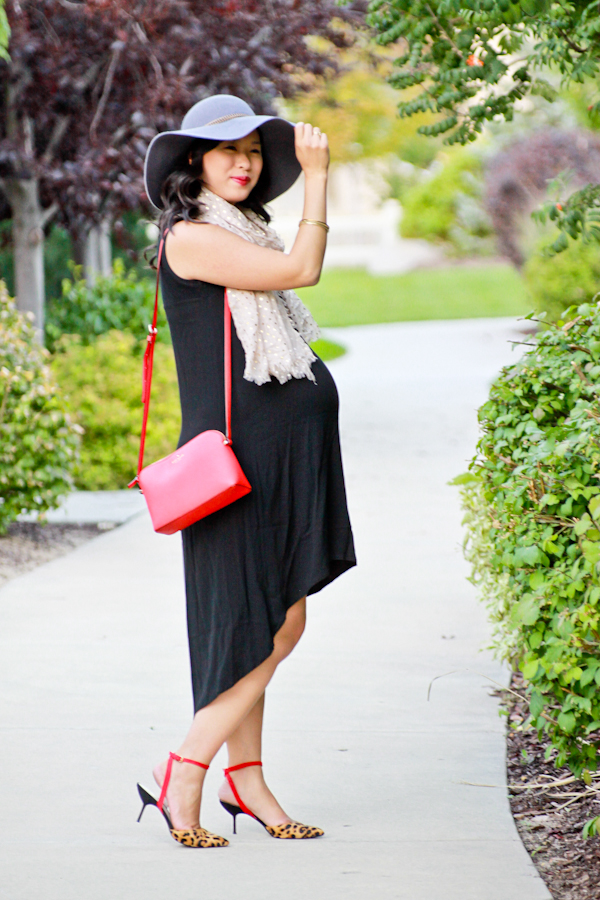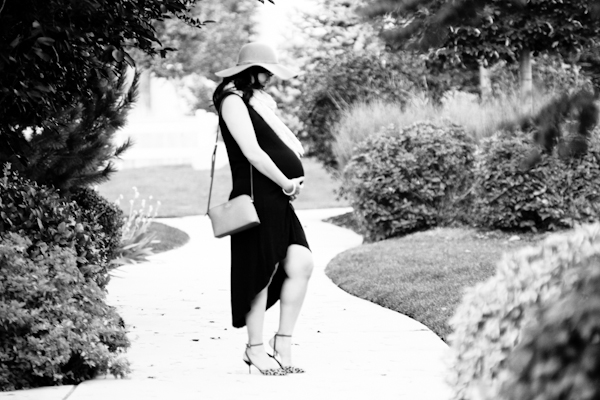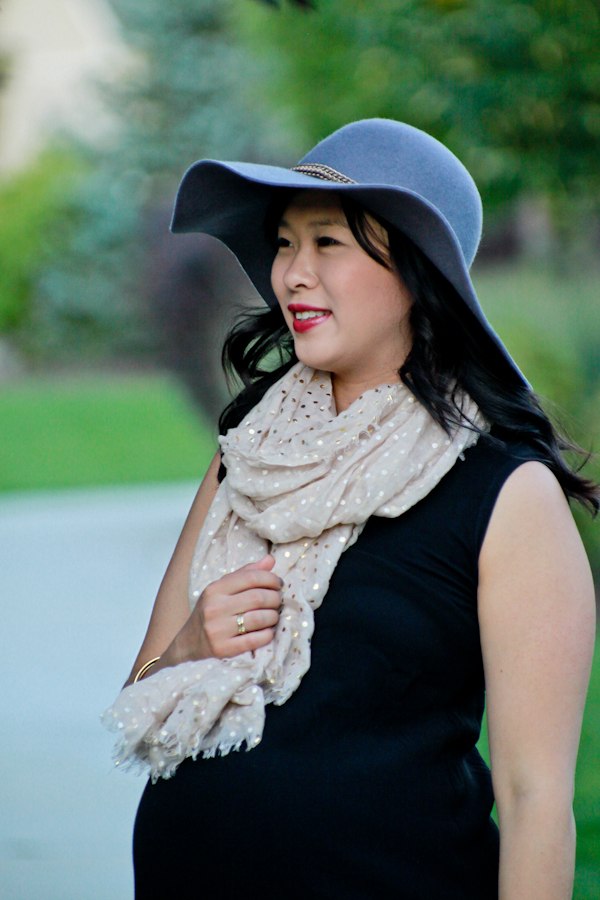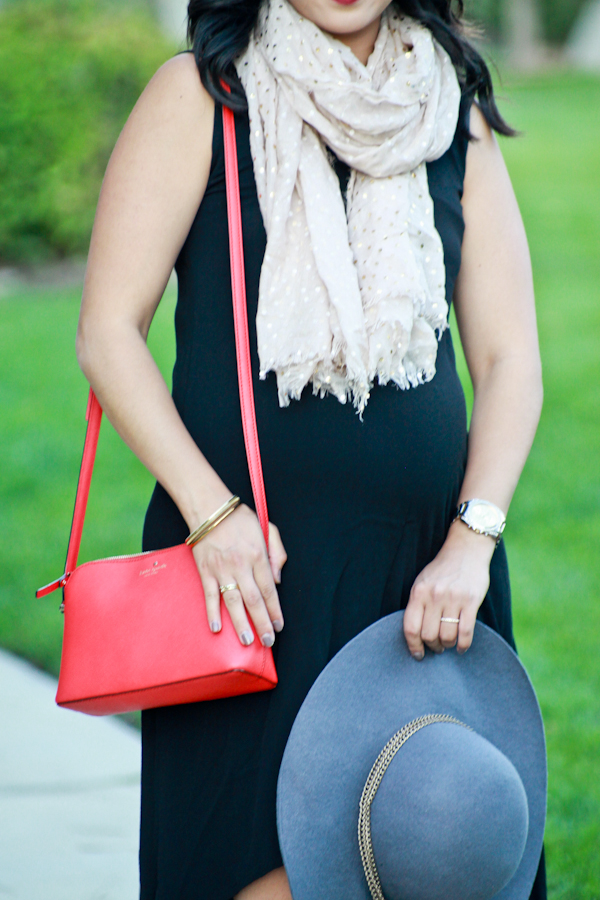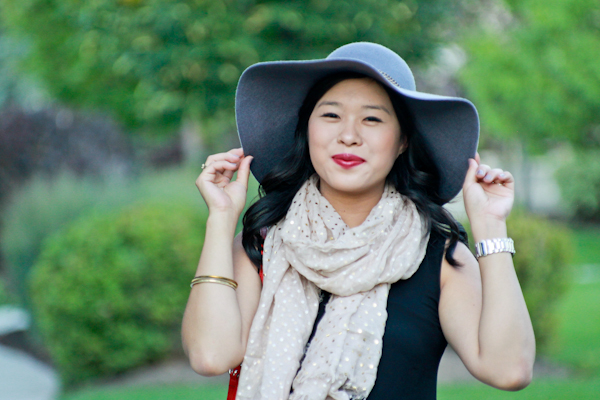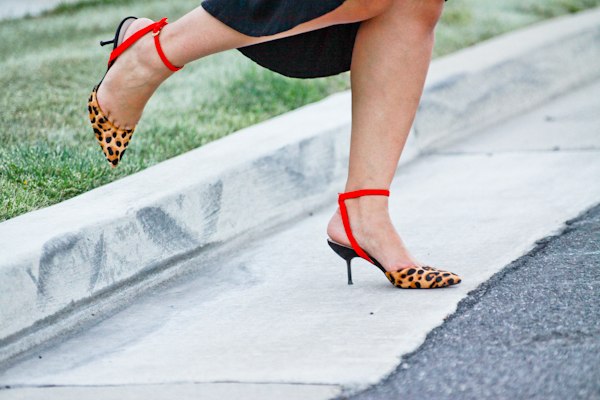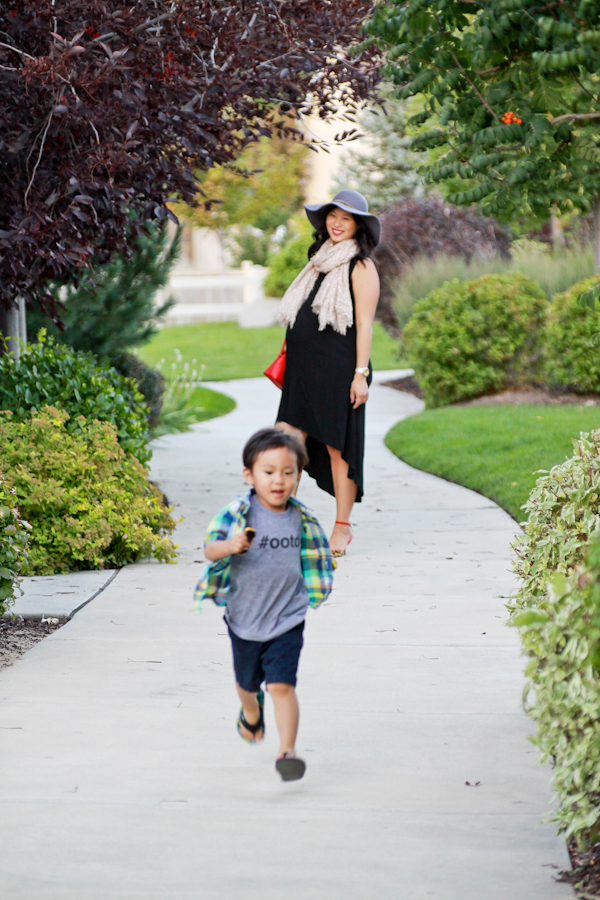 Hehe, this time little man loved running back and forth and kept asking to get his picture taken too.  😀  Then after about 5 sprints, he said he was "tired and done". Hehe love him.
Outfit Details:
Dress c/o Soon Maternity
Shoes: Zara (old)
Bag: Kate Spade
Hat: Ruche

P.S. For those that follow me on Instagram, you will know that I am without my bump anymore!  Baby girl Vivian was born on September 15 and we are so in love!  I have a few outfits left with the bump for the blog and then I will try and find some time to post more pictures of baby girl and write about her birth story!  For now, I am just enjoying snuggling with her!