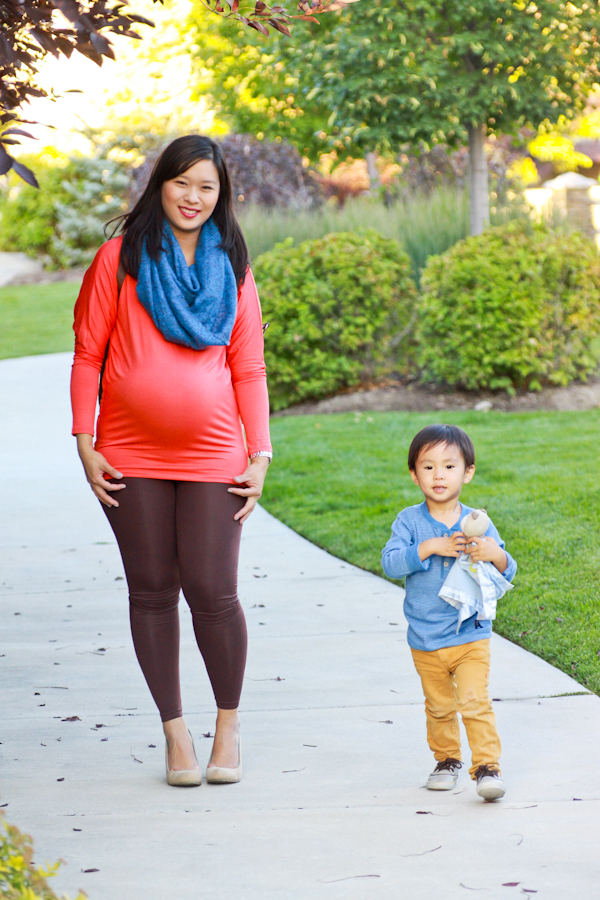 There are so many things that I love about Fall weather and dressing the part that I had to do one last bump post with Fall colors! Browns, oranges, golden yellow… with a fun pop of blue, my little guy and I didn't mean to coordinate that day, but it just happened to work out. 😉 Taking daily walks (with outfit pictures sprinkled in sometimes) after dinner had become a daily routine and since we have my parents here to help, we don't need to stop that routine with Austin even though baby #2 is here! I do hear that Fall doesn't last long in Utah and that Winter and snow will be here before we know it, eeks!!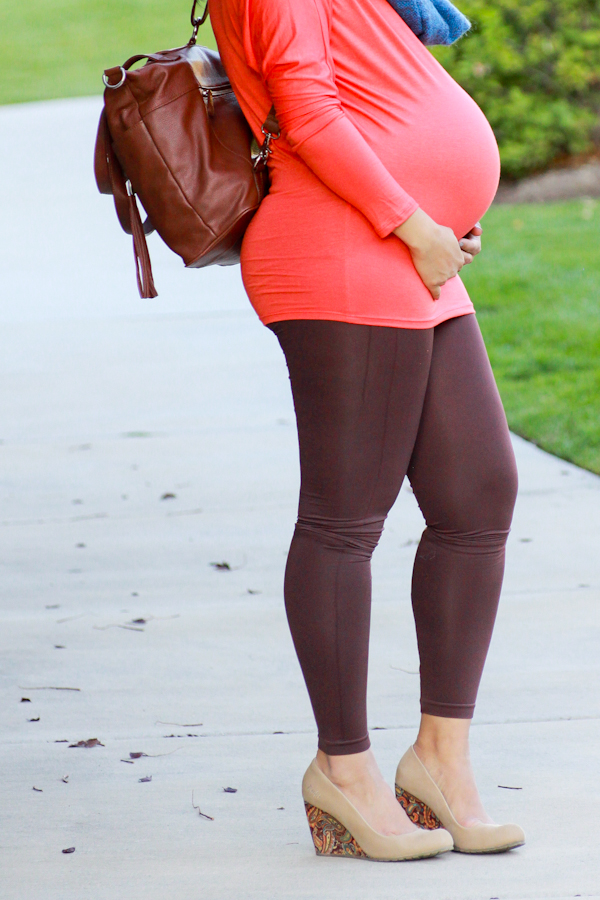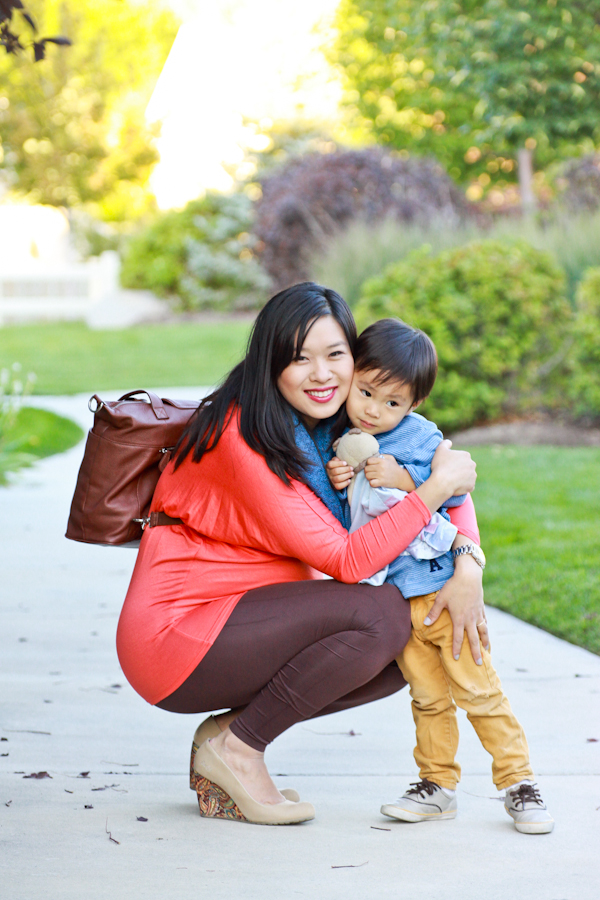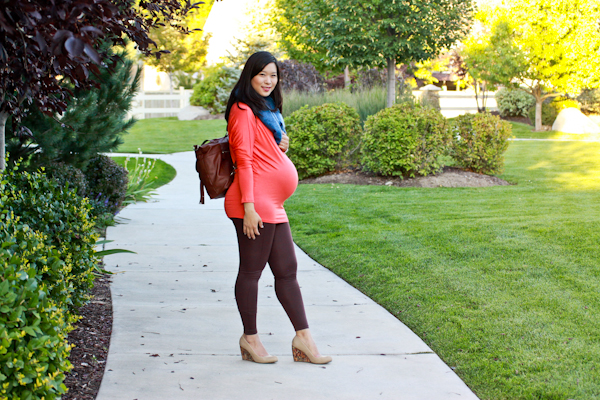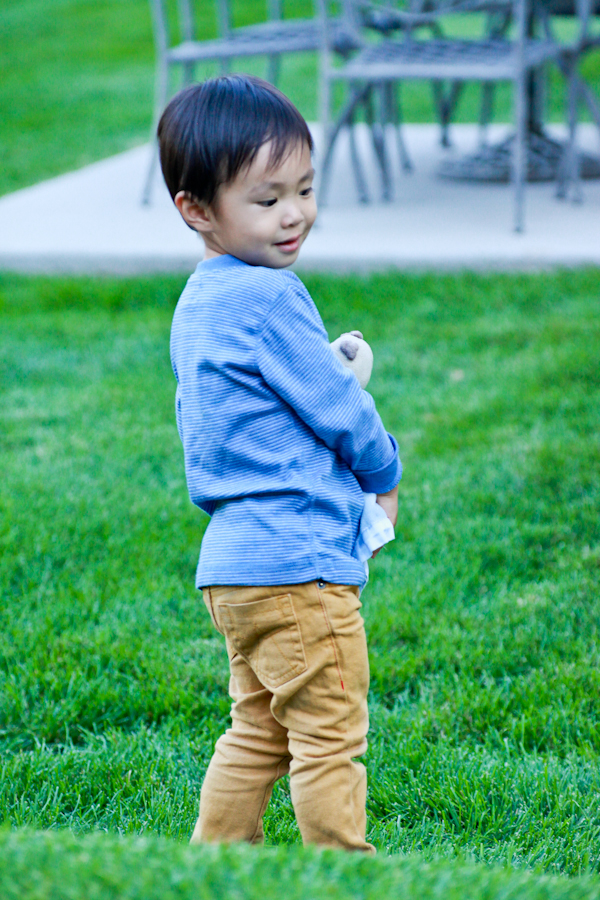 So yea, I told my husband "Take a picture of my backpack"… and then little Austin goes, "Daddy, take a picture of my back". So there ya have it.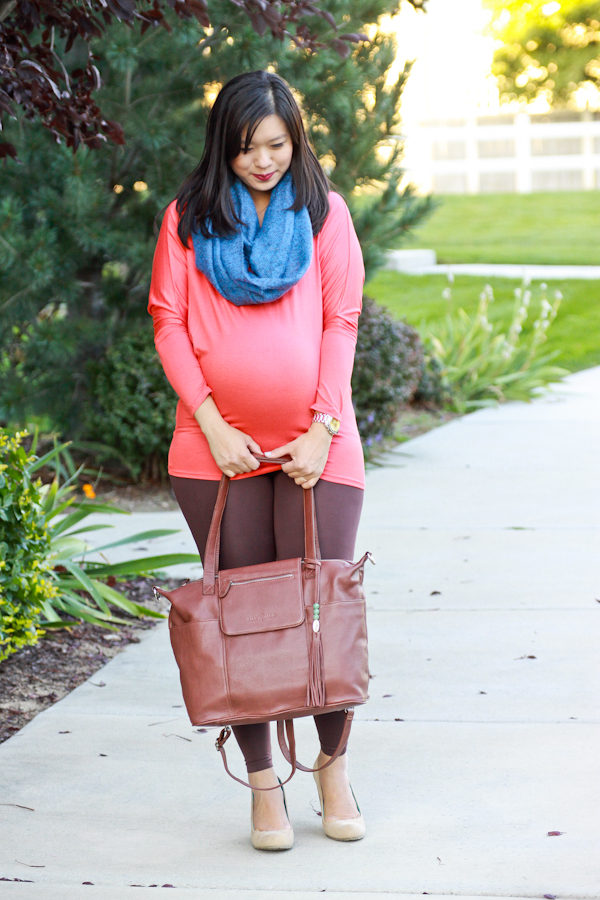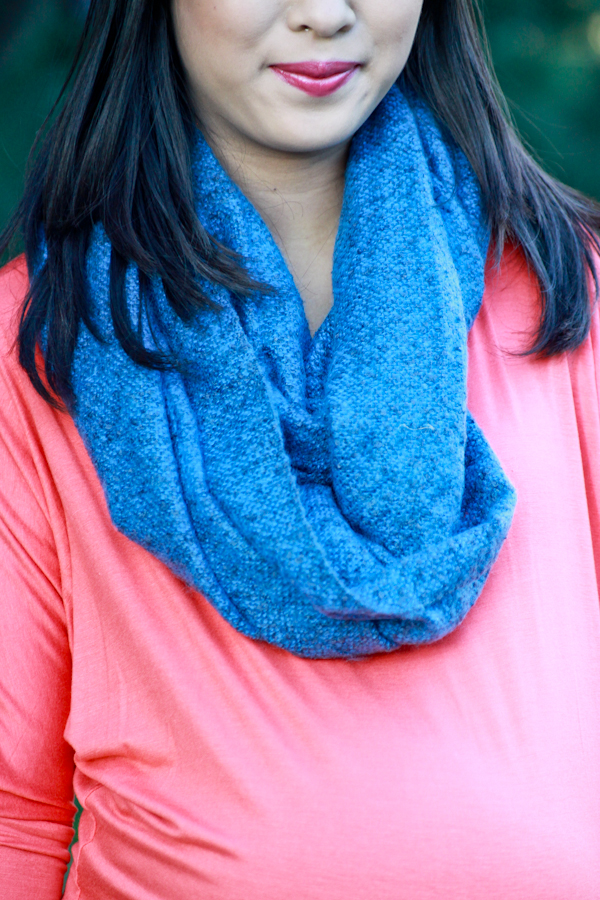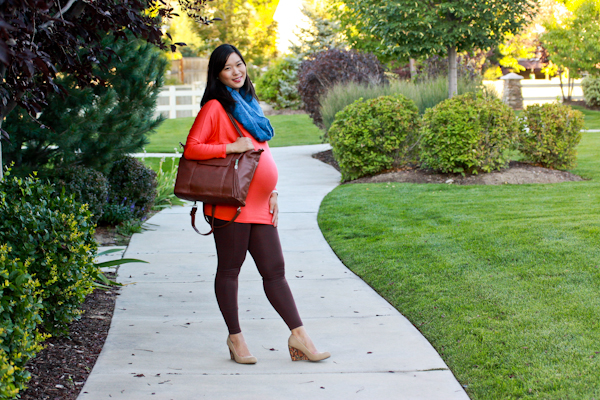 For all those expecting mamas out there, I just needed to point out two things. You need to get a pair of Preggo Leggings (or maybe one in every color) to take you through Fall… these leggings fit over any size maternity belly and are SUPER soft! They've got staple solid colors that will go with so many outfits! Also, I just recently discovered Lily Jade Designer Diaper Bags and am in LOVE. My Madeline Bag can be worn 3 ways (over shoulder, crossbody and as a backpack) and I am totally stoked about it (two ways shown above). Since the backpack trend is totally in now and being hands free is the best thing ever for a Mama, I was so happy to get my first diaper bag/backpack of the season! The inside has a ton of compartments to fill with baby bottles, toys, snacks, diapers, wipes, etc. and the quality is top notch!
My Outfit Details:
Top c/o Conversation Pieces
Scarf c/o Conversation Pieces
Leggings c/o Preggo Leggings
Bag c/o Lily Jade
Shoes: Blowfish Shoes
Little Guy Outfit Details:
Top: H&M
Pants: FabKids
Shoes: Zara