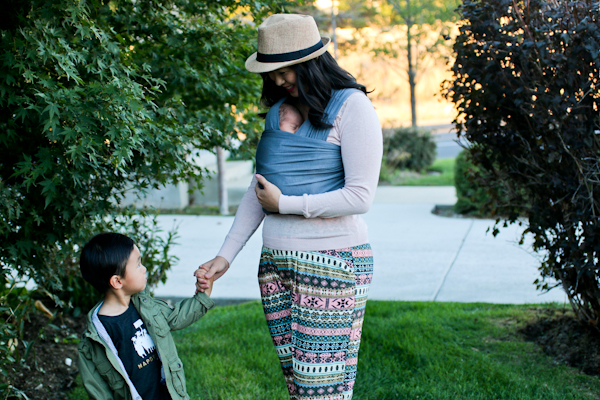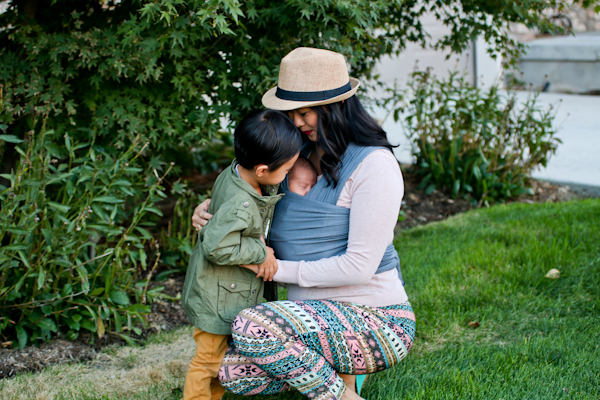 We've almost made it to the 3 week mark and boy do these days go by so fast! I've only been outside a handful of times and we still haven't even been in a car with our family of 4 yet, only on walks to get the mail in our neighborhood. However, on those walks, wearing this wrap with Vivian inside has made things a ton easier. With the wrap, my arms don't have to get all tired, I can hold hands with my little man and not feel like I am excluding him, and Vivian is all warm and cozy like she was in the womb! The great thing about this wrap is that my husband will wear it too, I made sure to get a more masculine color just for him, hooray!
Oh and can we just talk about these harem pants for a second. They are from Agnes & Dora, you may recall that I have leggings and skirts from them that I wore throughout pregnancy and can also wear post-pregnancy, and they are actually my moms' pants. She fell in love with the brand after seeing me wear it on my blog and since she is staying with us now she brought her awesome harems and I stole them from her and wear them all the time. 😉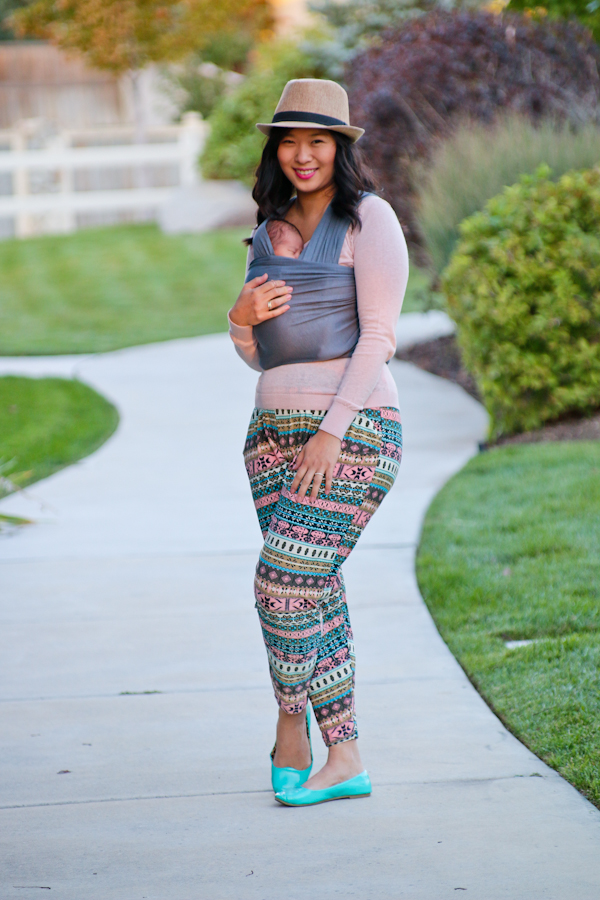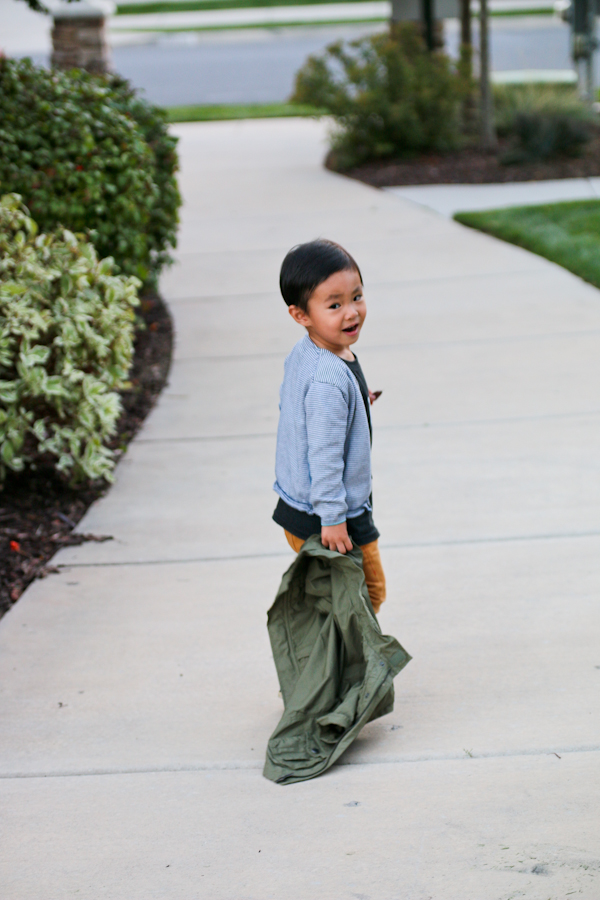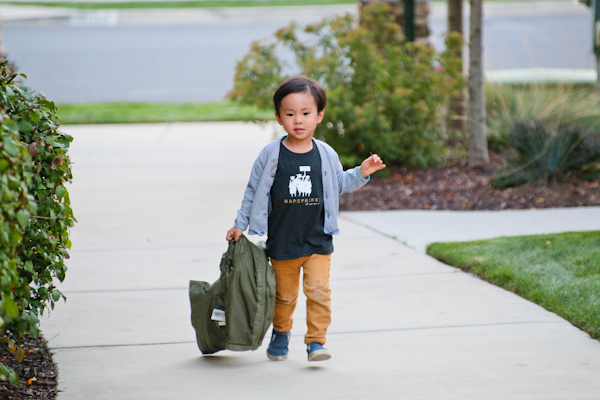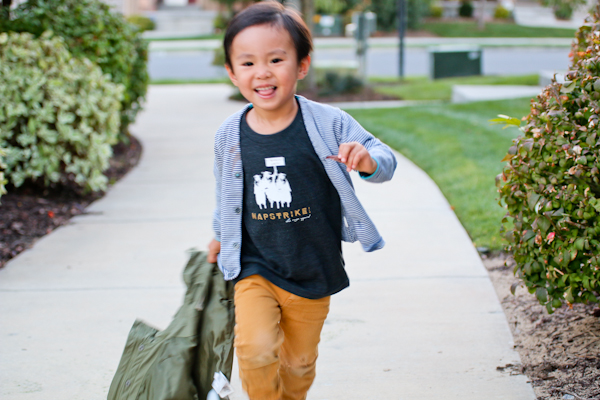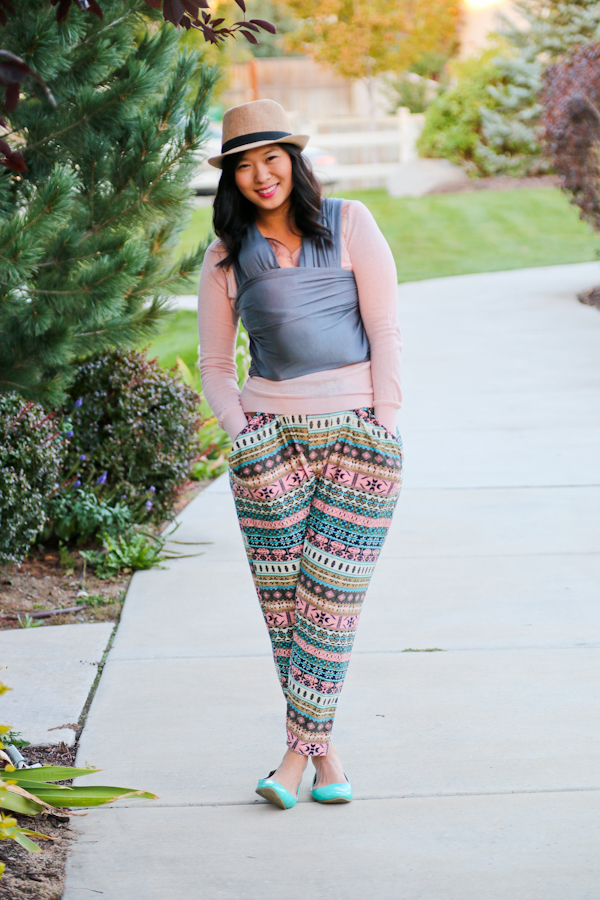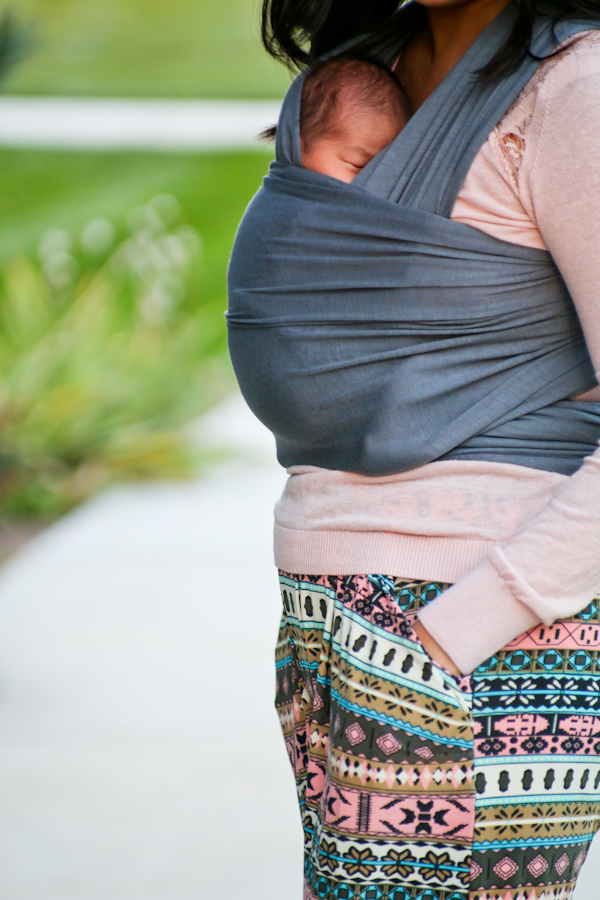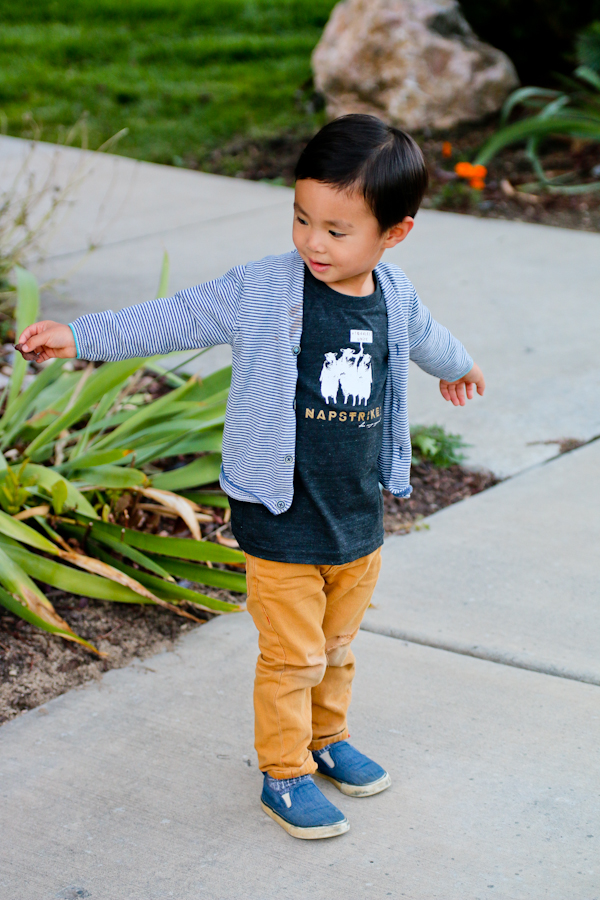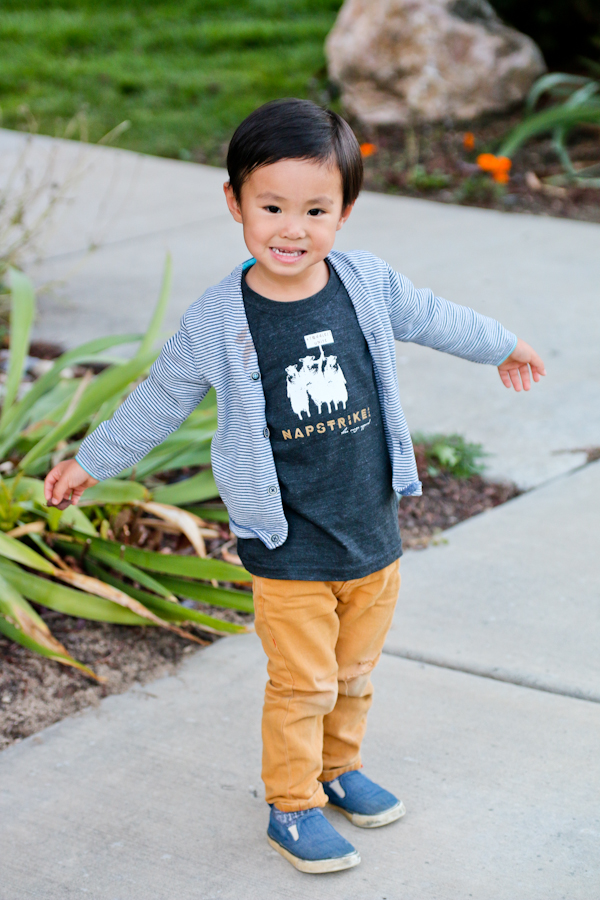 My little ham of a man. His shirt says it all… Toddlers Unite Nap Strike! Our man is full of energy these days and we are so happy (once again) that my parents are here to help us out. They help put him down for naps and bedtime and it's been amazing! Because when it's just us with him on the weekends, he pretty much loves to skip his naps. :/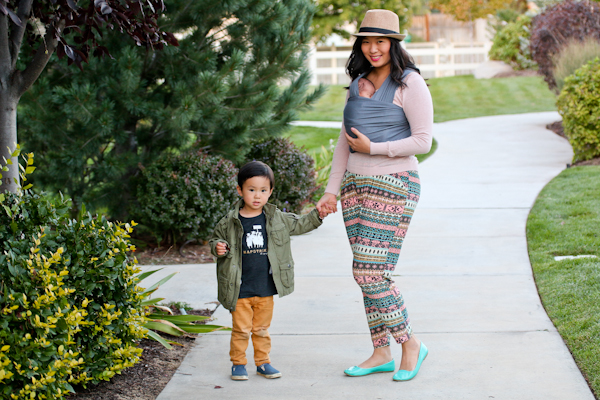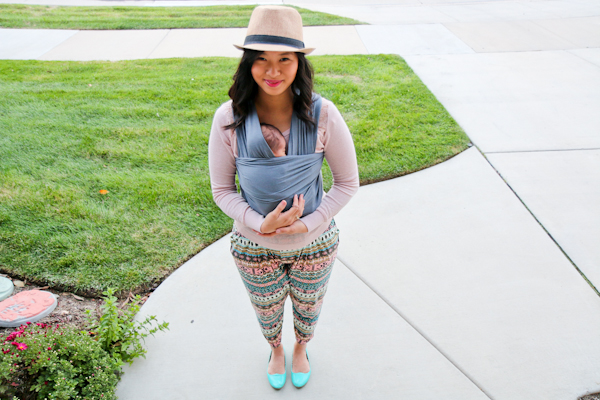 My outfit:
Top: LOFT
Harem Pants: Agnes & Dora
Hat: J.Crew
Shoes: B.A.I.T. Footwear
Wrap c/o Solly Baby
Little guy's outfit:
Top: Free Range Apparel
Pants: FabKids
Shoes: GAP
Cardigan: H&M
Jacket: H&M
And the best part of all this wrapping business, come back and check my Instagram on Monday for a giveaway for a Solly Baby wrap!