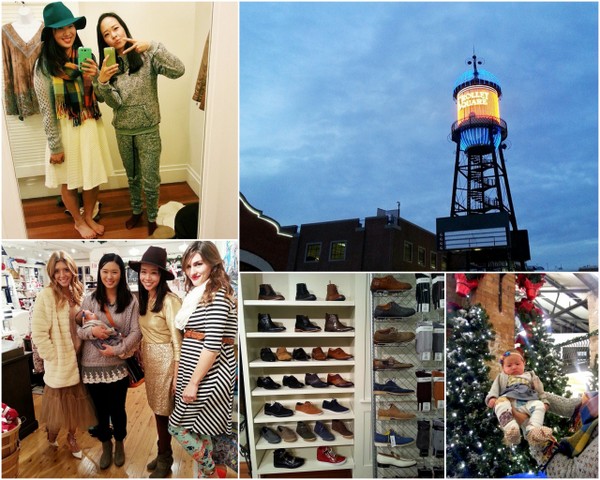 A few nights ago, I had the pleasure of dining and shopping at Trolley Square! Since I am new to this city, it was my first time there and I was pleasantly surprised! Located in downtown Salt Lake City, this complex will make you feel like you are back in the "Old West". I love that it is an indoors shopping mall (I feel like that's pretty rare these days), but for Utah, that's essential especially for Winter shopping. Some of the stores that caught my eye were:
Pottery Barn – Hello beautiful home decor! I wish my whole house looked like their store.
Pottery Barn Kids – I got a bath towel for Vivian here but totally want to buy everything to decorate her nursery from here!
Spark – they've got women and men's fashion and I finally got my teal hat that I've been wanting for forever from here (shown above).
American Apparel – lots of great basics for the whole family
Lulu Lemon – stylish and comfy workout gear!
Willams-Sonoma – all your holiday entertaining needs or kitchen/home goods gifts can be found here!
Tons of the stores will be having Black Friday sales too, so if you need another shopping destination on your Friday journey, don't forget about Trolley Square. It's indoors so you can stay warm! 😉