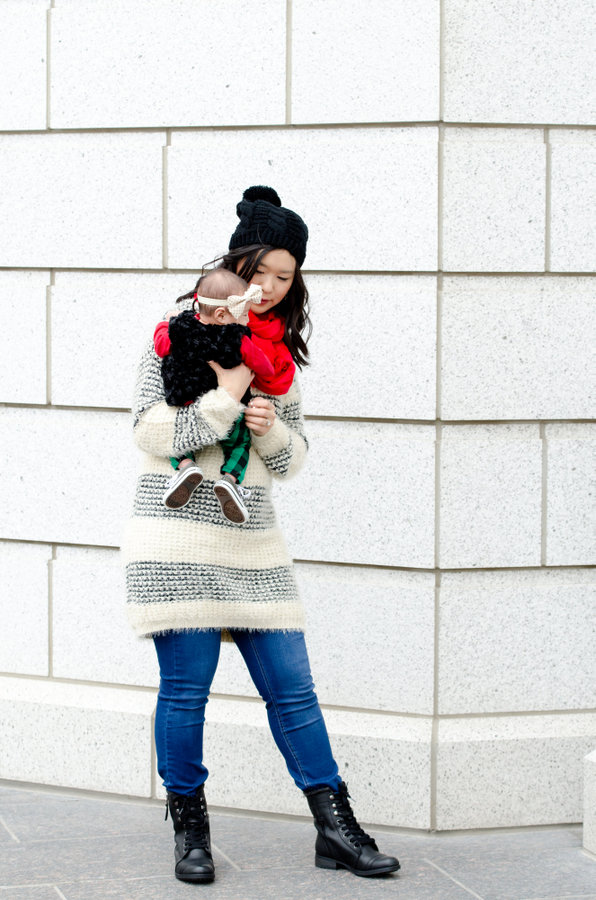 Today we're kicking off our second post in the Mama/Daughter Style Series and this time we're showing you some outfits perfect for the chilly Winter weather. (In case you missed our first post, you can check out our Holiday style HERE). For me, wearing oversized sweaters, jeans, boots, hat and scarves are a must for keeping warm and stylish. I love it because you can have a lot of fun in playing with different colors and patterns. I own many pairs of Lee Jeans and I just love how comfortable they are, especially for this post-partum body of mine. They have lots of different styles and washes that are perfect for any body! And my black Rack Room Shoes lace up boots are casual and comfortable and perfect for trekking in the Utah snow.
For Vivian, I put her in a onesie, leggings, vest, shoes and a headband. These Vanilla Bean Baby buffalo leggings are SO cute and super soft and comfortable on her. I am obsessed with buffalo plaid print and these green and black ones are a fun twist on the traditional red and black color. And babies in vests? I didn't even know they made such a thing but I love it and she has about 5 of them now. Because everything in mini size is just sooo darn cute, isn't it??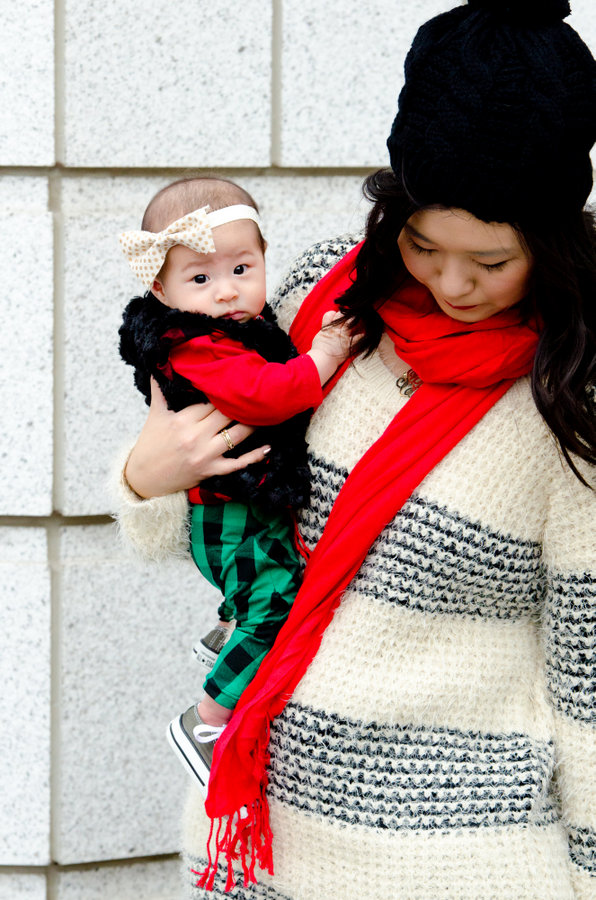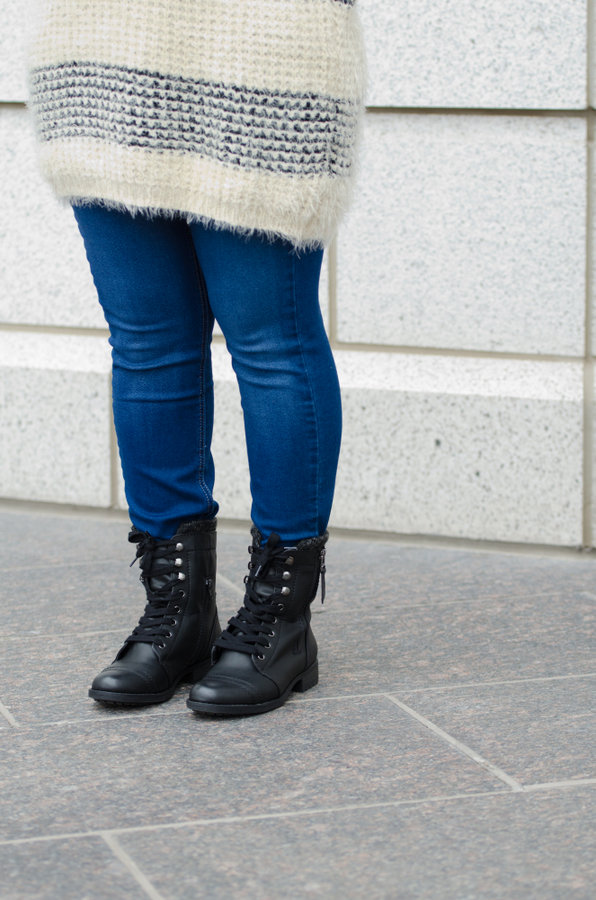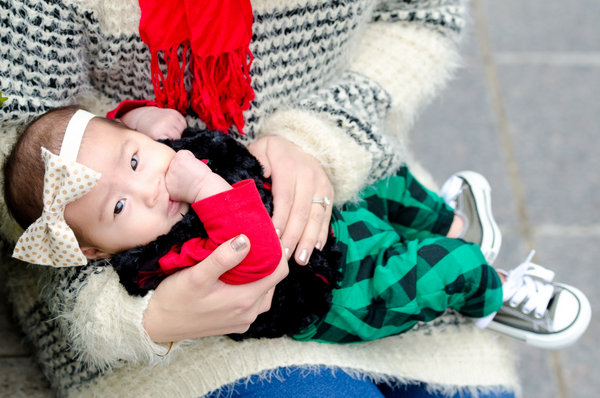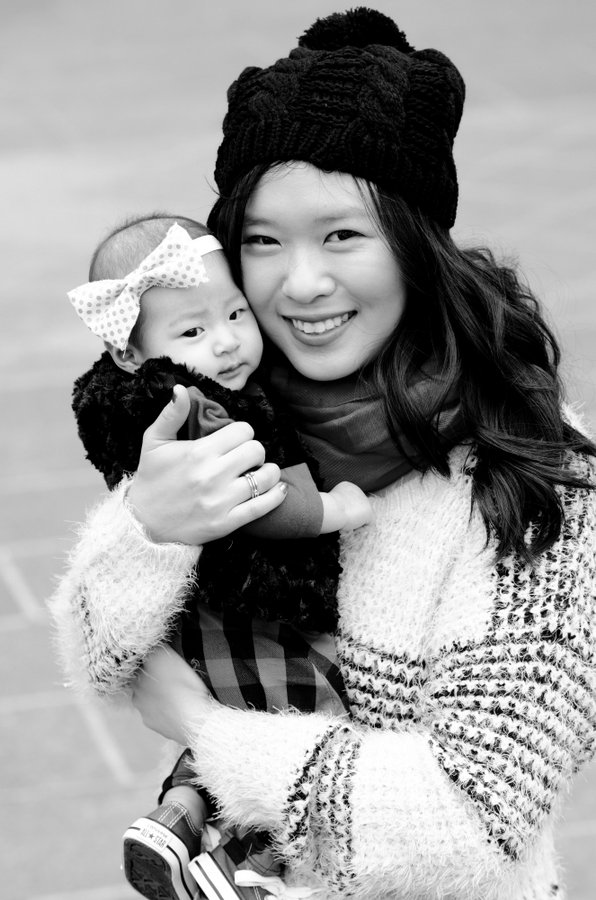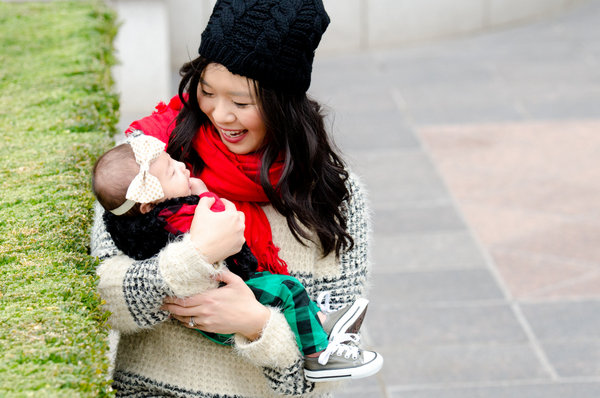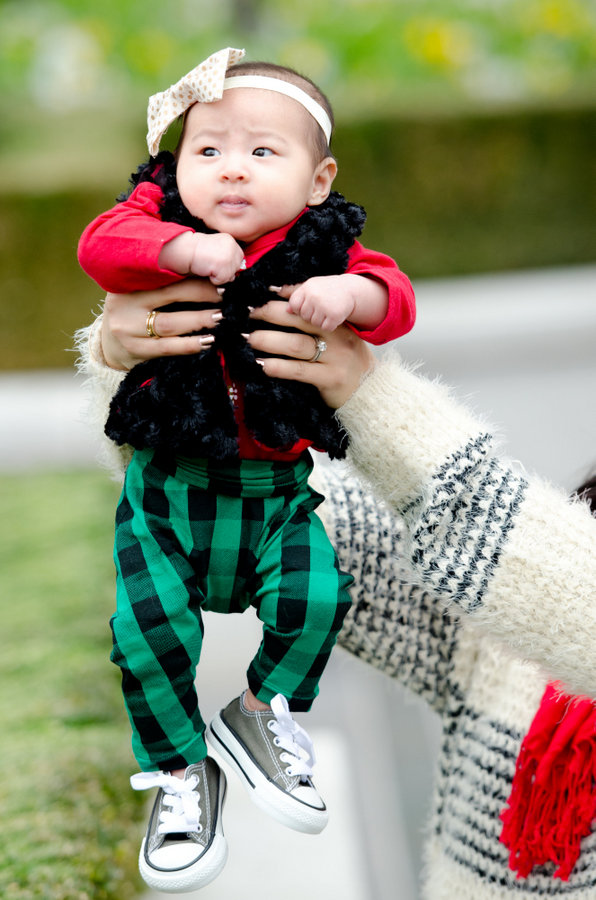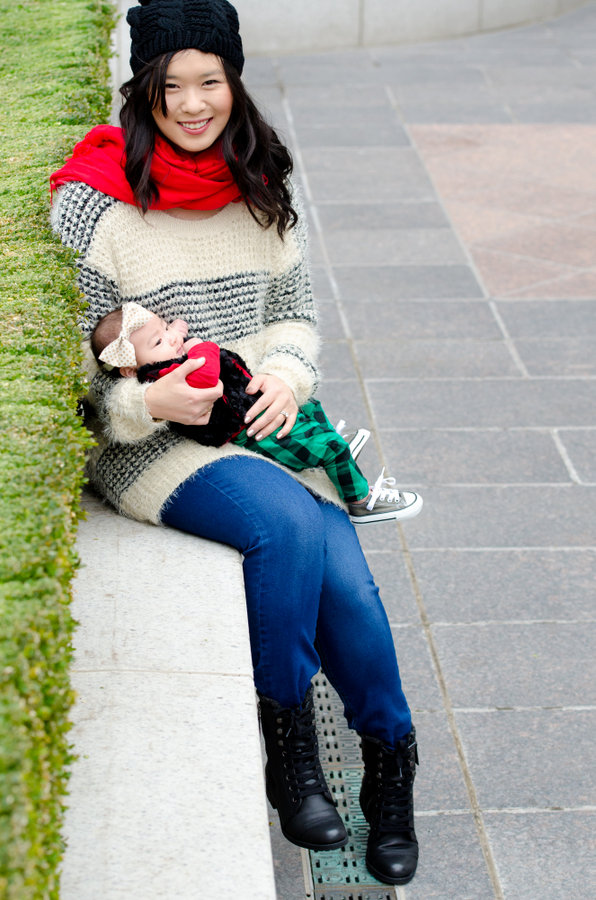 My outfit:
Top c/o Riffraff
Hat: Chic Style Utah
Jeans c/o Lee Jeans
Boots c/o Rack Room Shoes
Vivian's outfit:
Fur Vest: Camden and Kate
Leggings c/o Vanilla Bean Baby
Headband: Little Blue Aspen
Shoes c/o Rack Room Shoes

Photos by Rachel Laukat Photography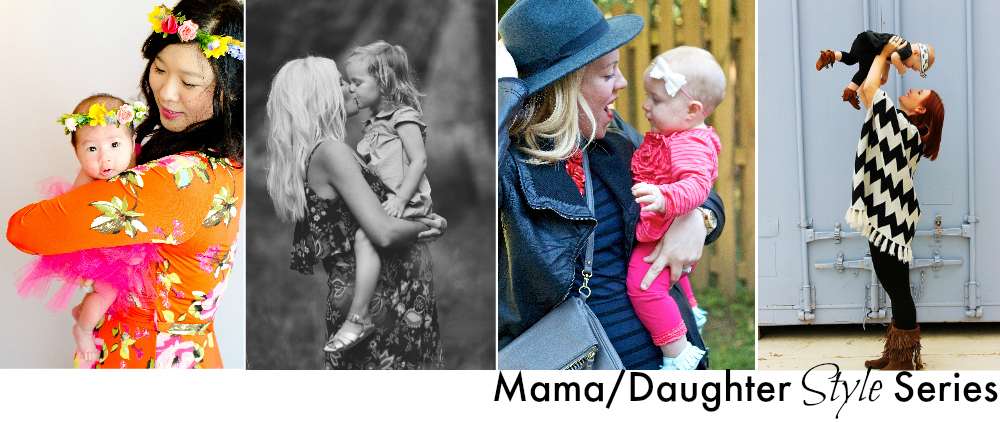 Now head on over to Coconut Robot, Lipgloss and Crayons and Chasing Davies to see their Mama/Daughter Winter style looks!
*This post was sponsored by Rack Room Shoes, but all opinions expressed are my own.