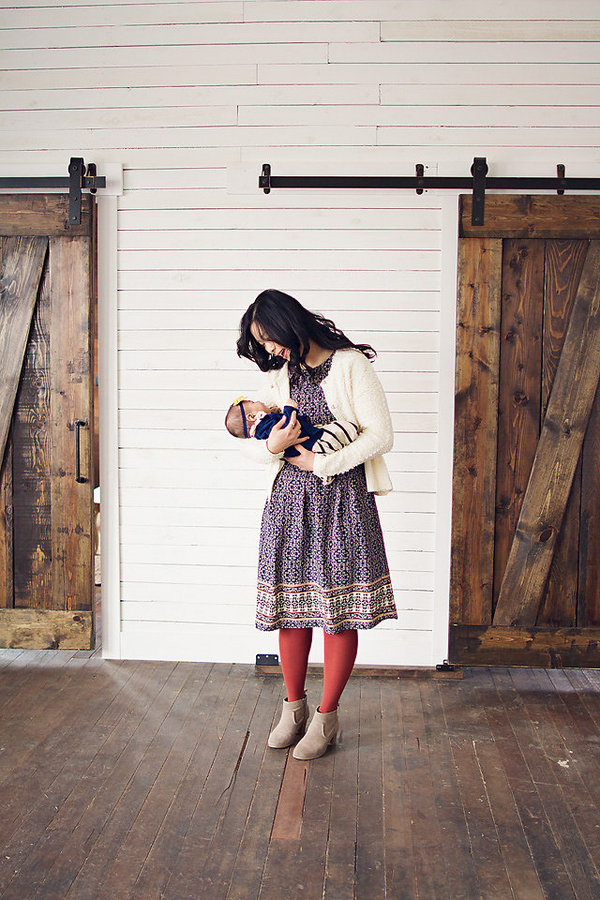 It's so crazy to me that Utah is so full of bloggers, business owners, handmade shops, creative minds, etc. I had heard of the store DownEast Basics before but had never shopped there before moving to Utah. They have a physical store in one of my favorite malls, Fashion Place Mall and every time I go in there, I spend hours in there browsing and trying clothes on. And then once I think I am ready to make my purchases, something else catches my eye in the sale rack and my wallet looks even more pathetic. They've also got an online store which is so great for all of you that can't make it to a physical store. Seriously, it's one of my new favorite shops for basic pieces, classic pieces, trendy pieces, and more. Their prices are really great and they often have amazing sales too. This dress and jacket I am wearing are both from DownEast Basics. They recently released their new January product line, which includes the super soft and fuzzy Wanderer Jacket I'm wearing that is so great as a layering piece, throwing on over just about anything and keeps me warm. It's also a nice little canvas for Vivian to be rocked to sleep on. 😉
For our Mama and daughter outfits, I went for sort of a rustic and bohemian look with a blue, rust, yellow and ivory color scheme. I just love the pattern on my dress and knew that Vivian had to be equally dressed in some patterns to match me. 🙂 Seriously, little babies in itty bitty baby dresses is like the cutest. thing. ever! Why do they have to grow up??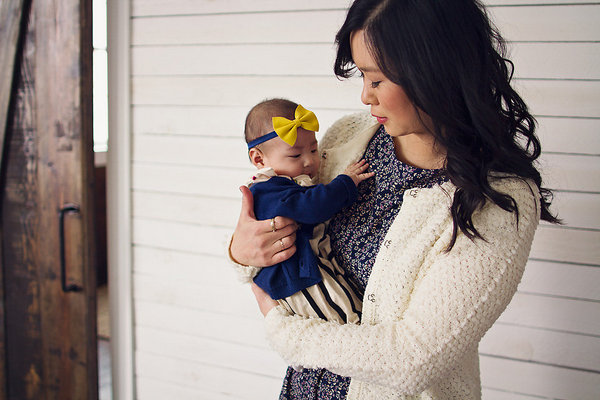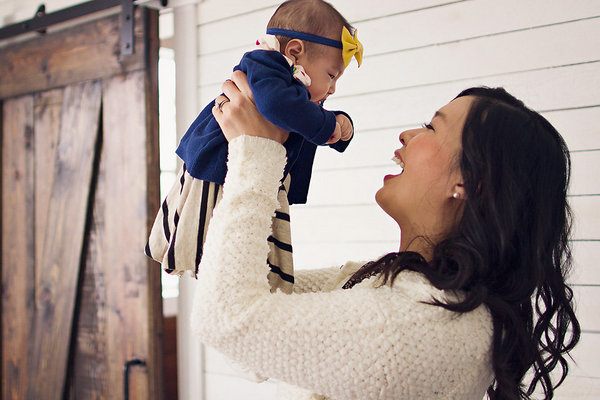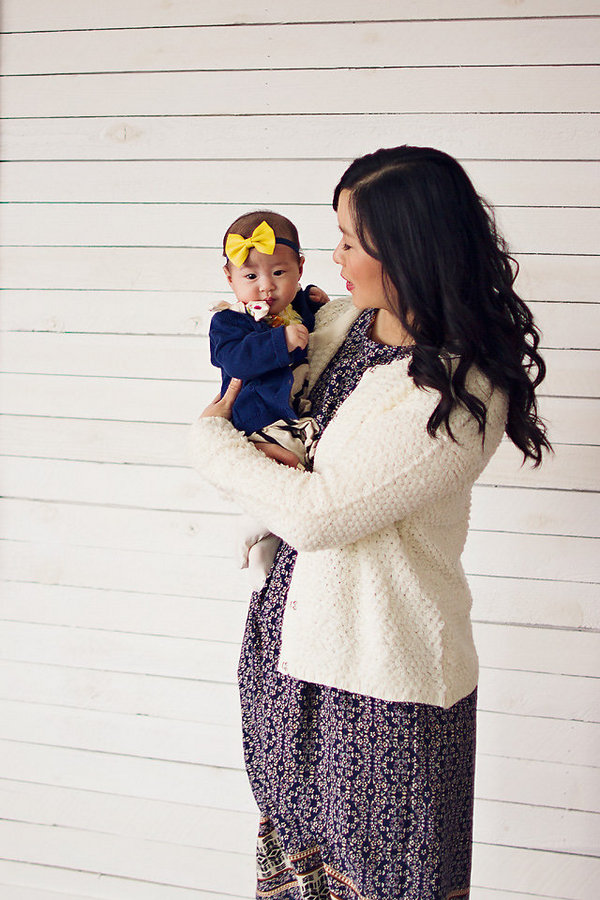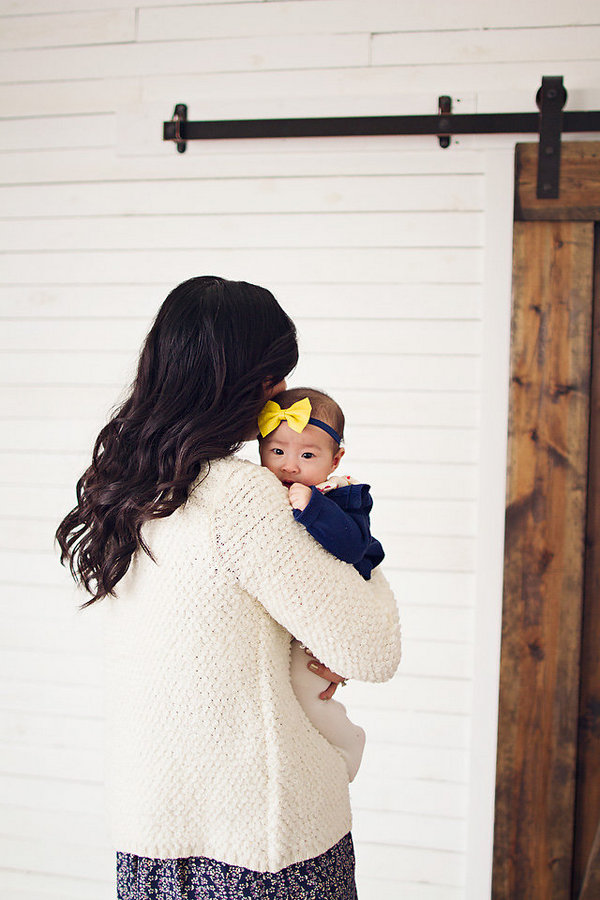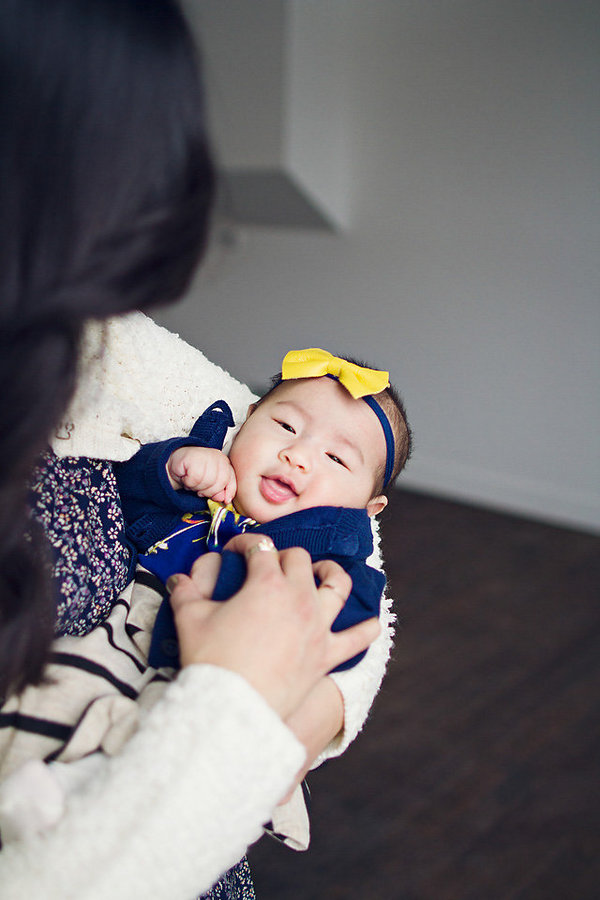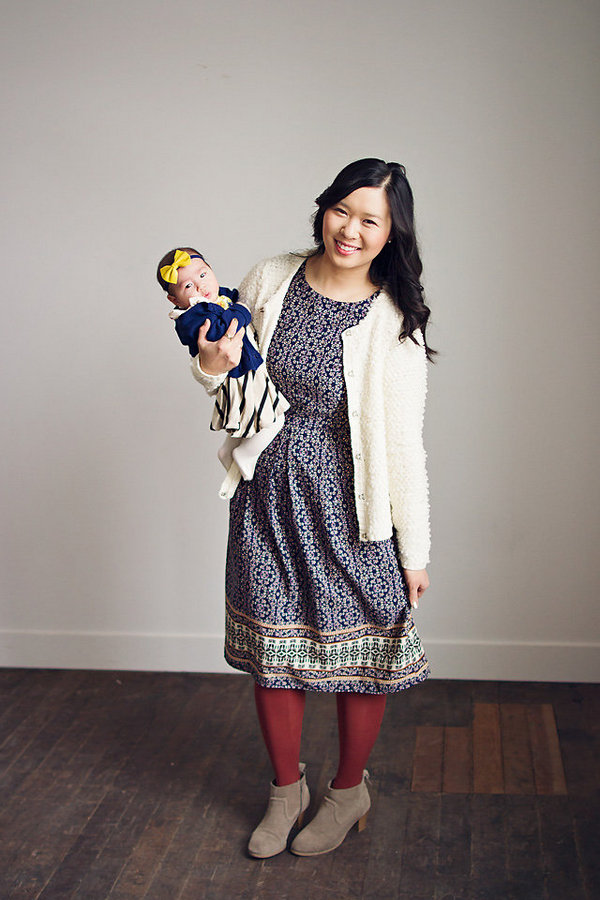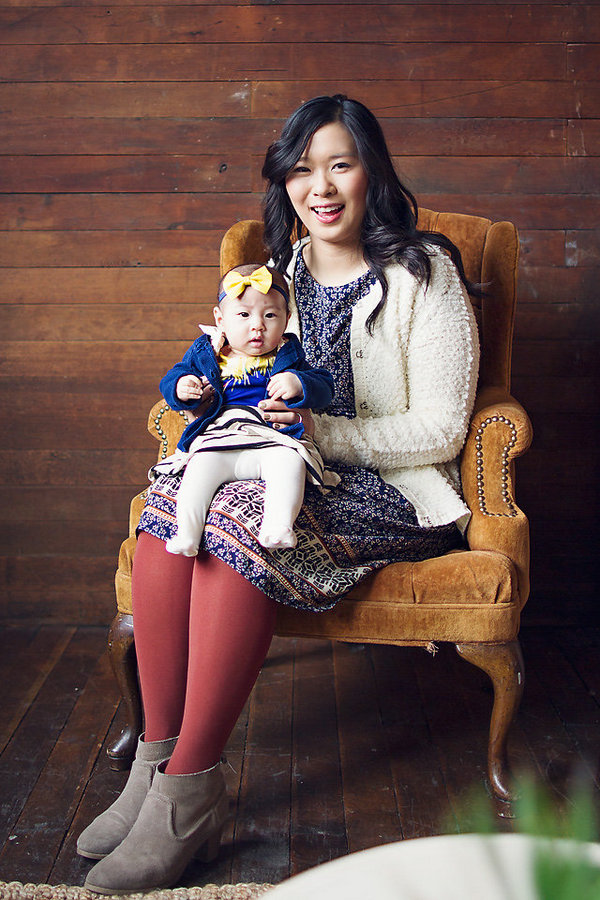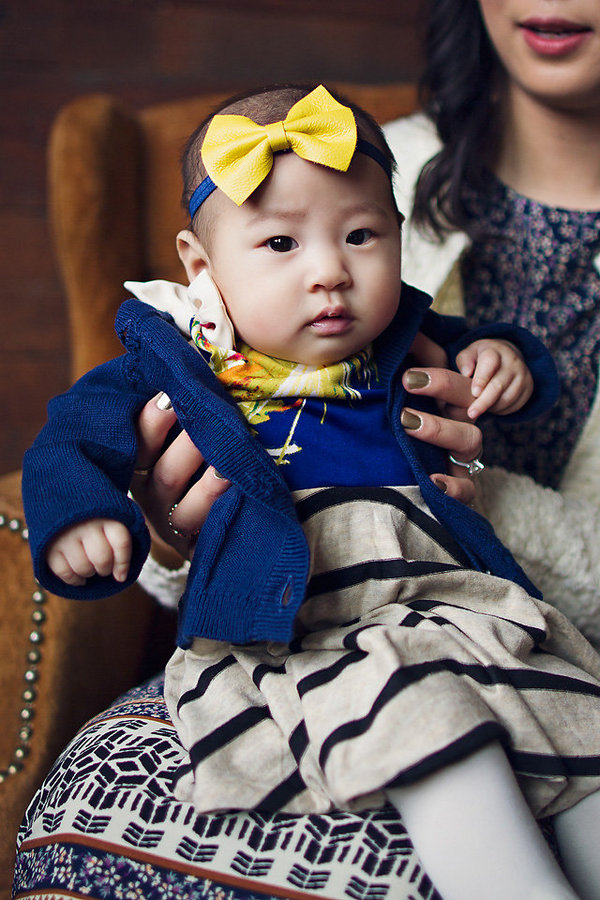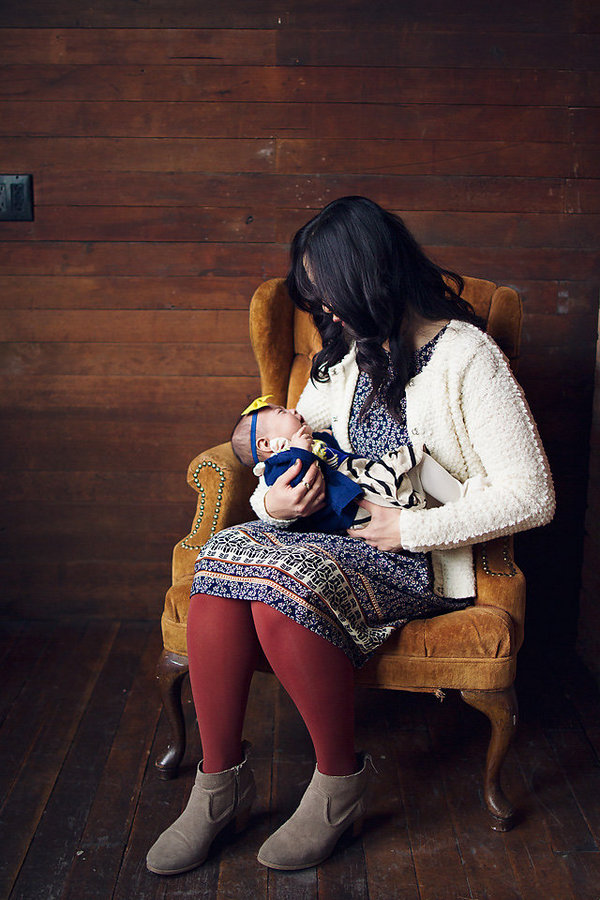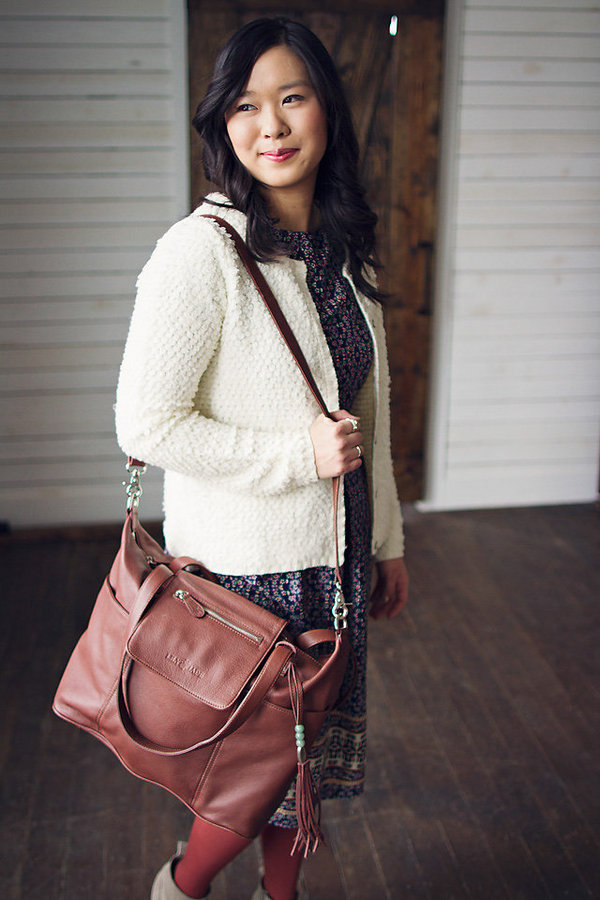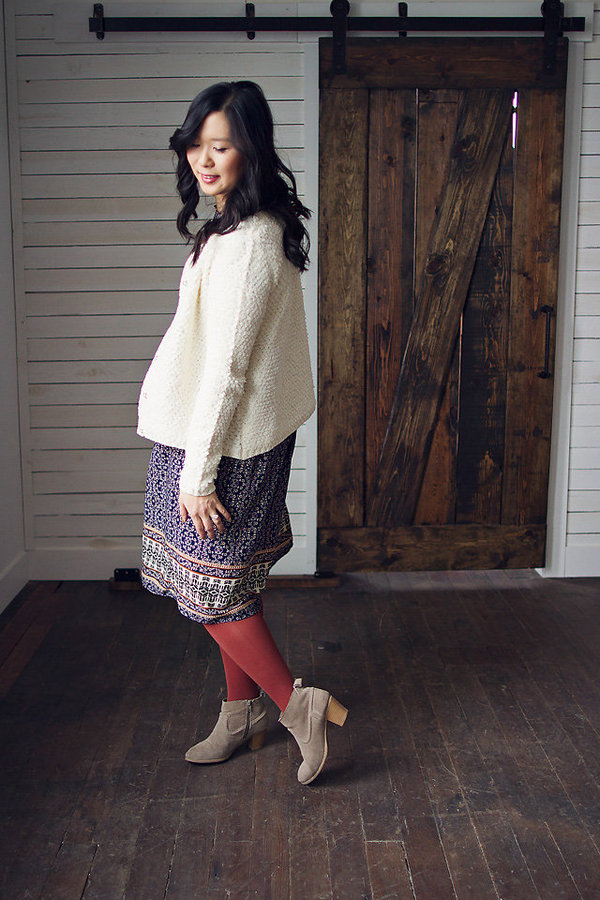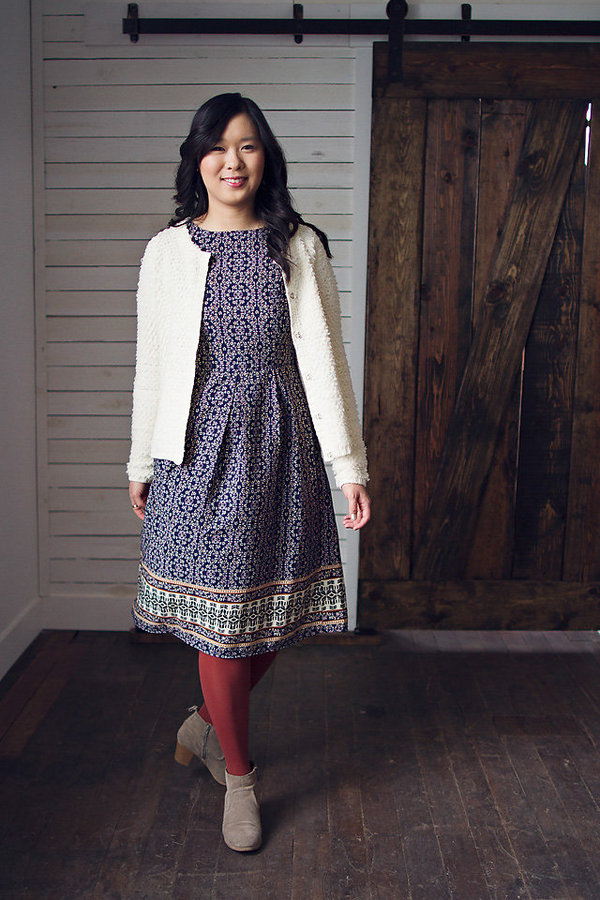 My outfit:
Dress c/o DownEast Basics (use code SANDY20 for 20% OFF new arrivals, valid til Jan 16, 2015)
Jacket c/o DownEast Basics
Boots: Target
Bag: Lily Jade
Vivian's outfit:
Dress: Shelley Bee Originals
Cardigan: GAP
Bow Headband: Little Kate Designs
Photos by Shailynn Photography
P.S. The winner of the 4moms mamaRoo giveaway is…. Rachel Tan!! Congrats! Send me an email at sandyalamode(at)gmail(dot)com to claim your prize!!