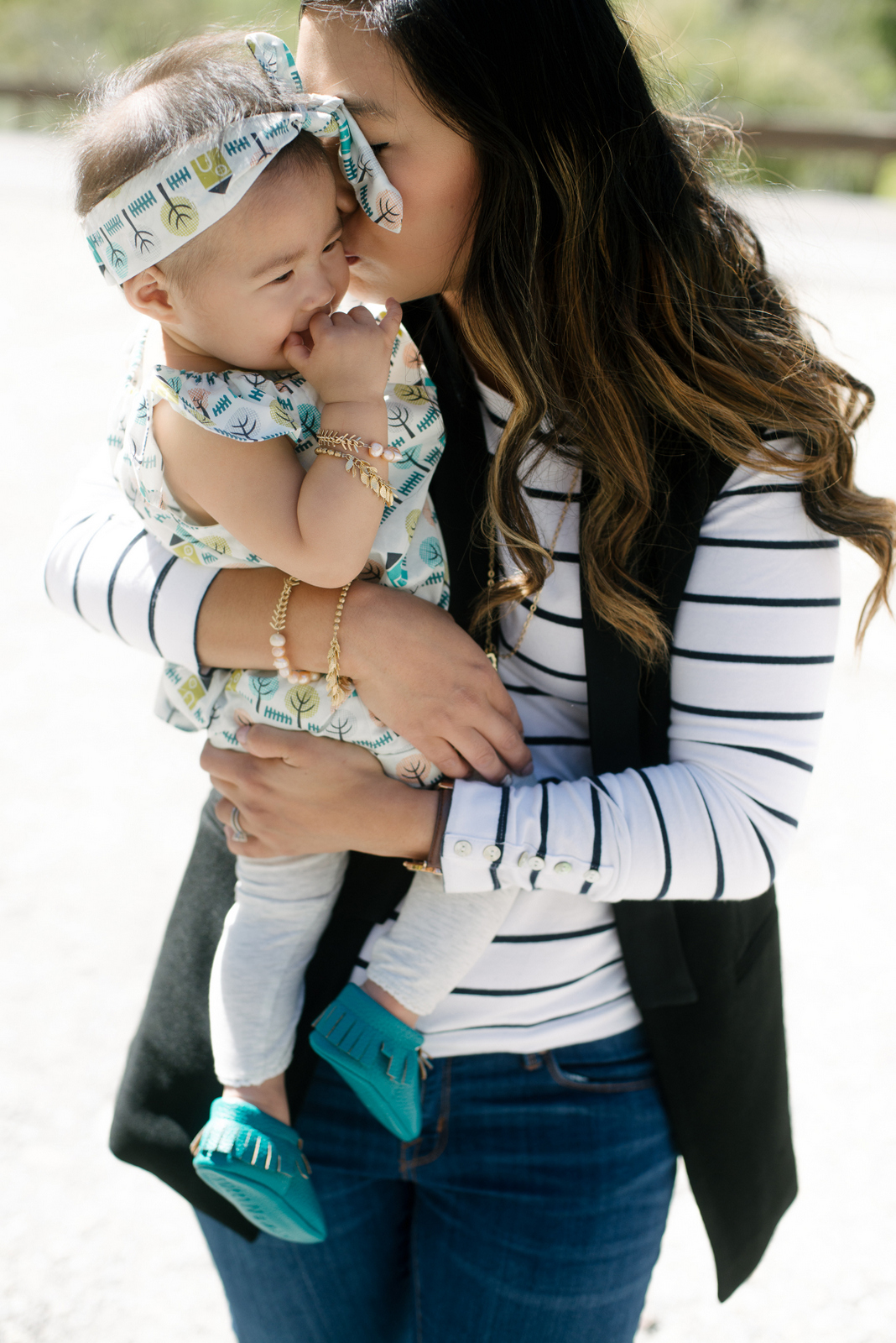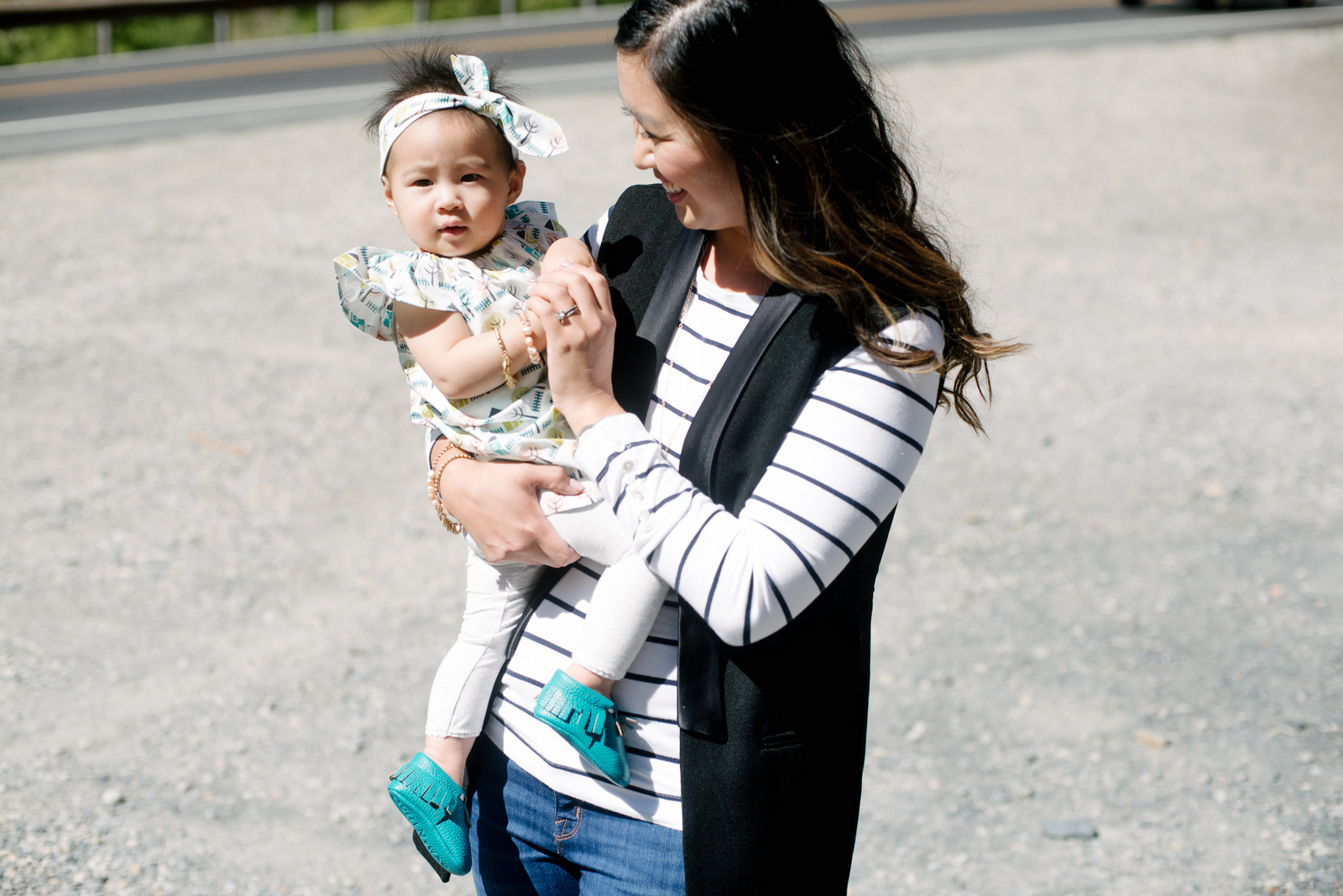 For this Mommy and me session, Vivian and I wanted to make use of Utah's gorgeous scenery and took these up the canyon a bit in the pretty dresses and vests look. I love putting Vivian's in dresses (all the time) and as the weather is getting chillier, jus adding a pair of leggings to her dress outfits is just perfect for keeping her legs warm. Her cute little dress and headband were made from an Etsy shopped based in Australia called Organic Minikins! They have a lot of unique prints for their products that I haven't seen in US based stores and their quality is amazing.
And can I just tell you how obsessed I am with my vest from Project Gravitas? It's a really well made piece and is so great for fall layering. I can't wait to wear it to work too! You've seen us matching before in this post, but Vivian and I have matching Mommy and me bracelets by Geo City Jewelry. I love that as she gets older and older, I can put her in more jewelry and trust her to not bite it off. 😉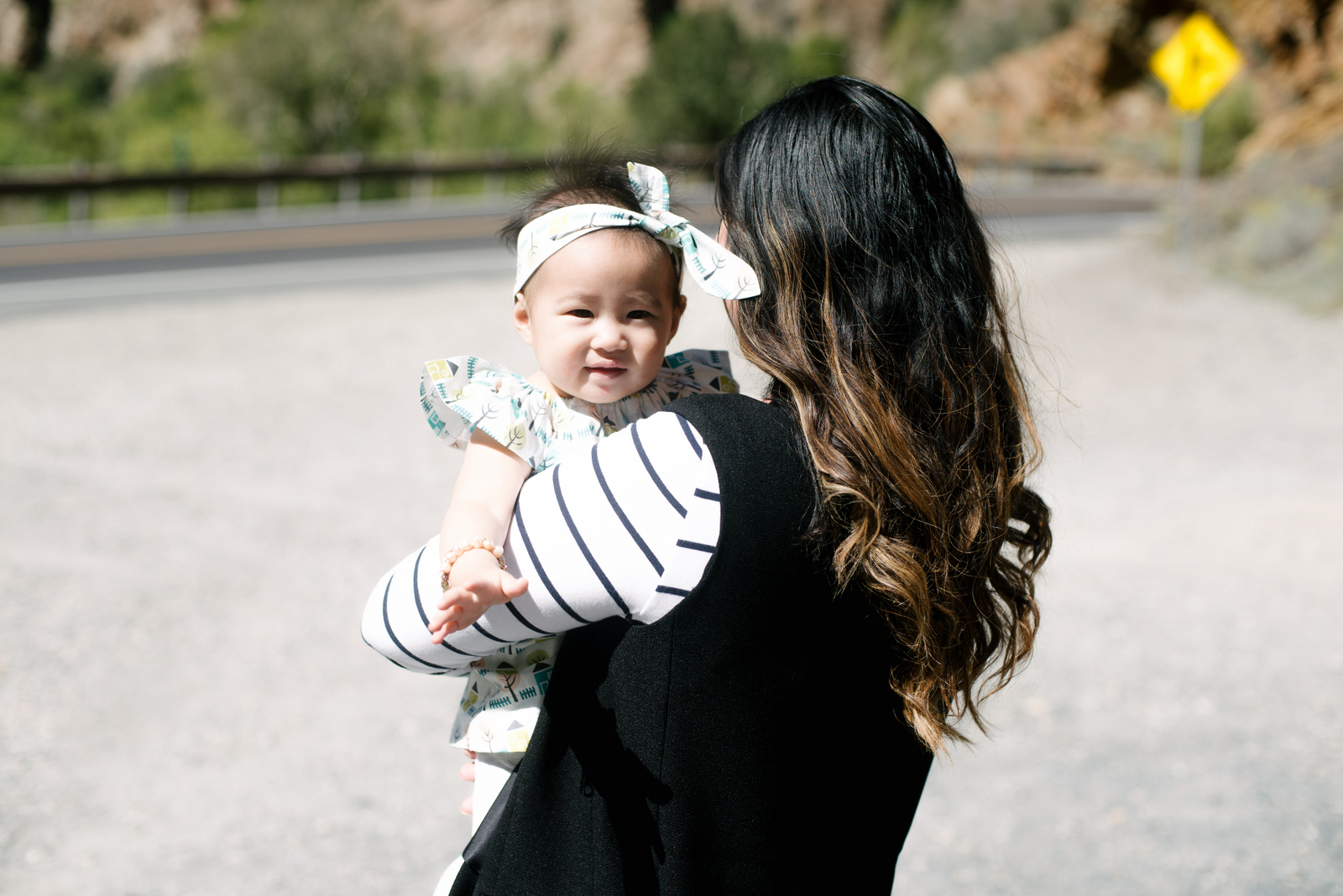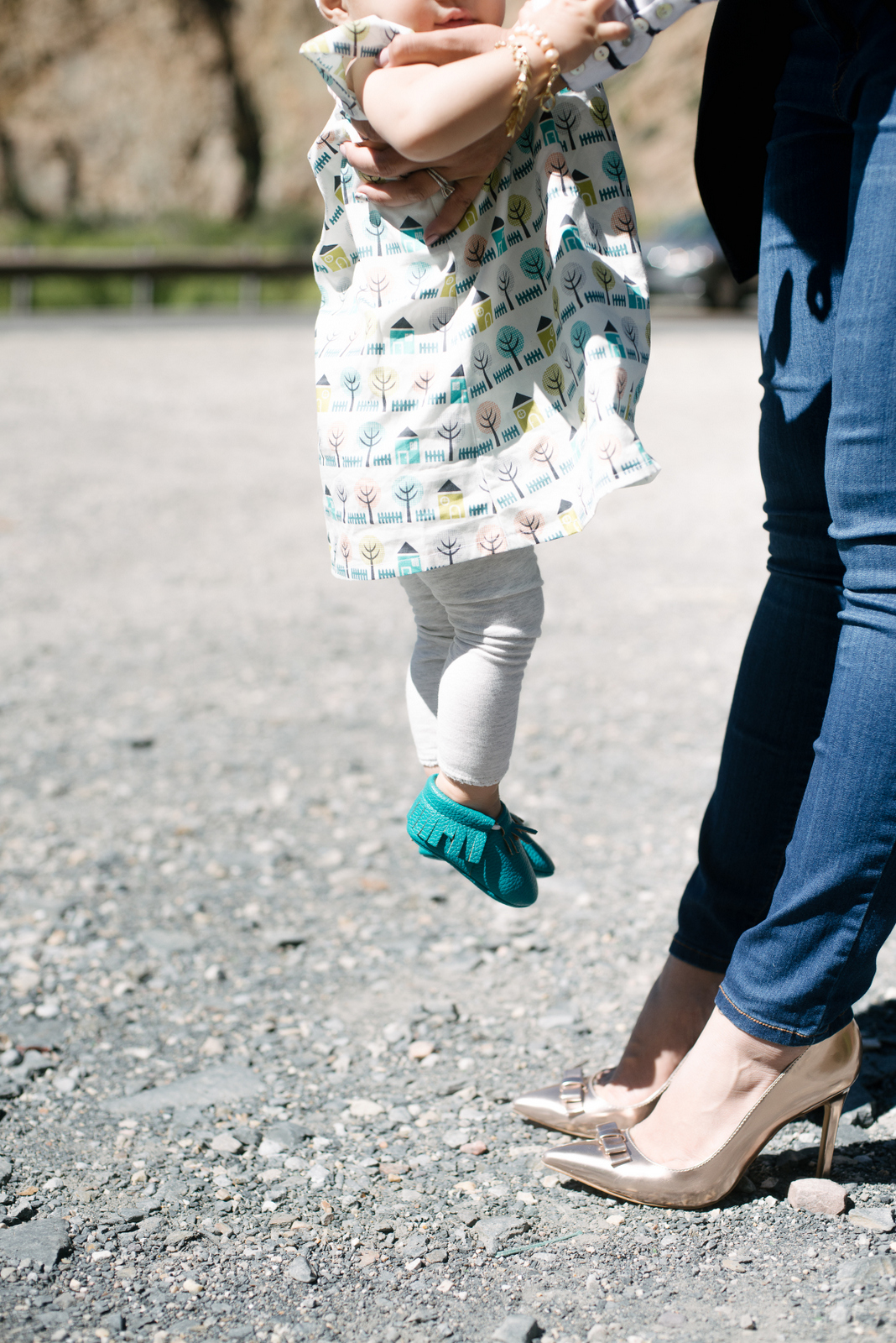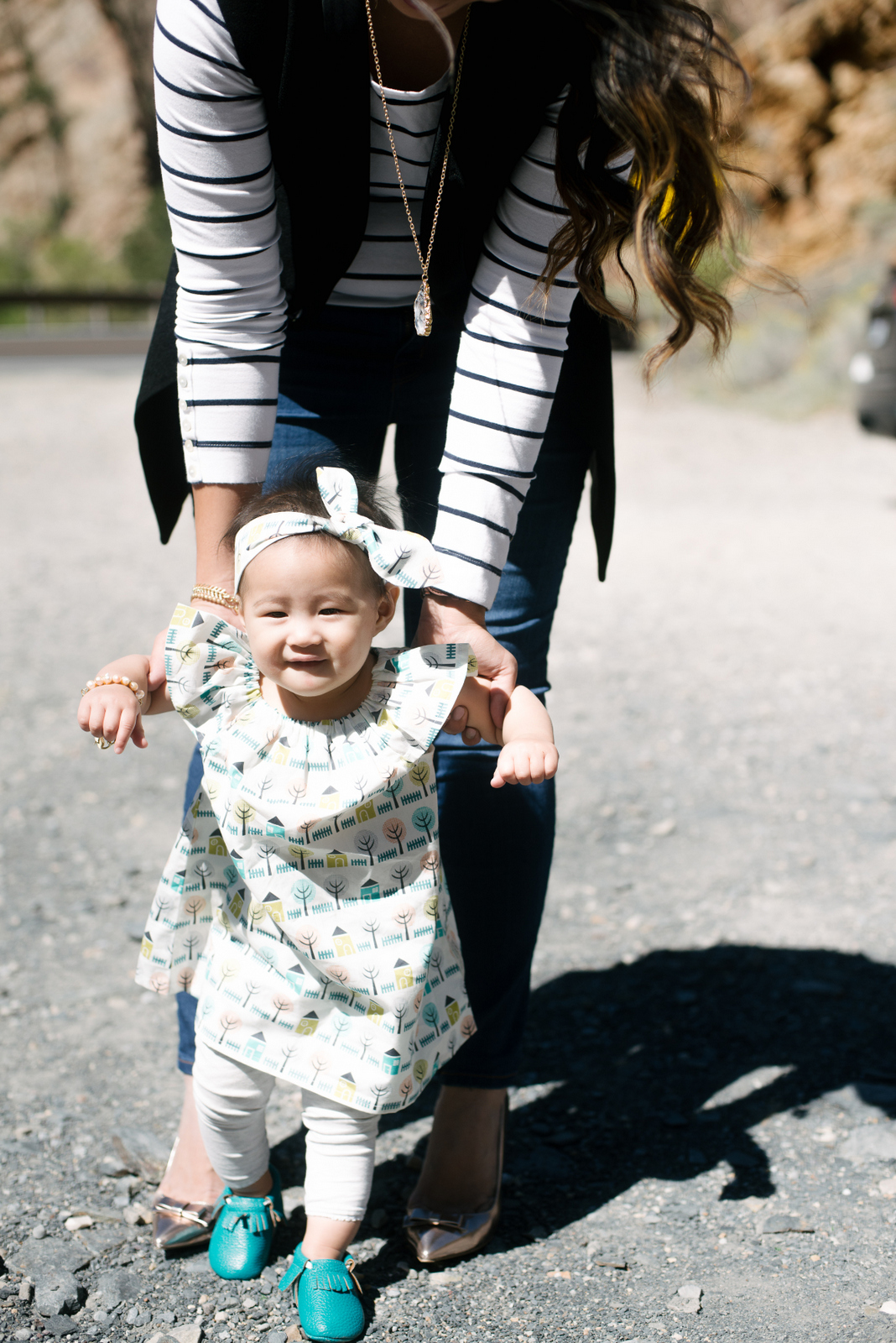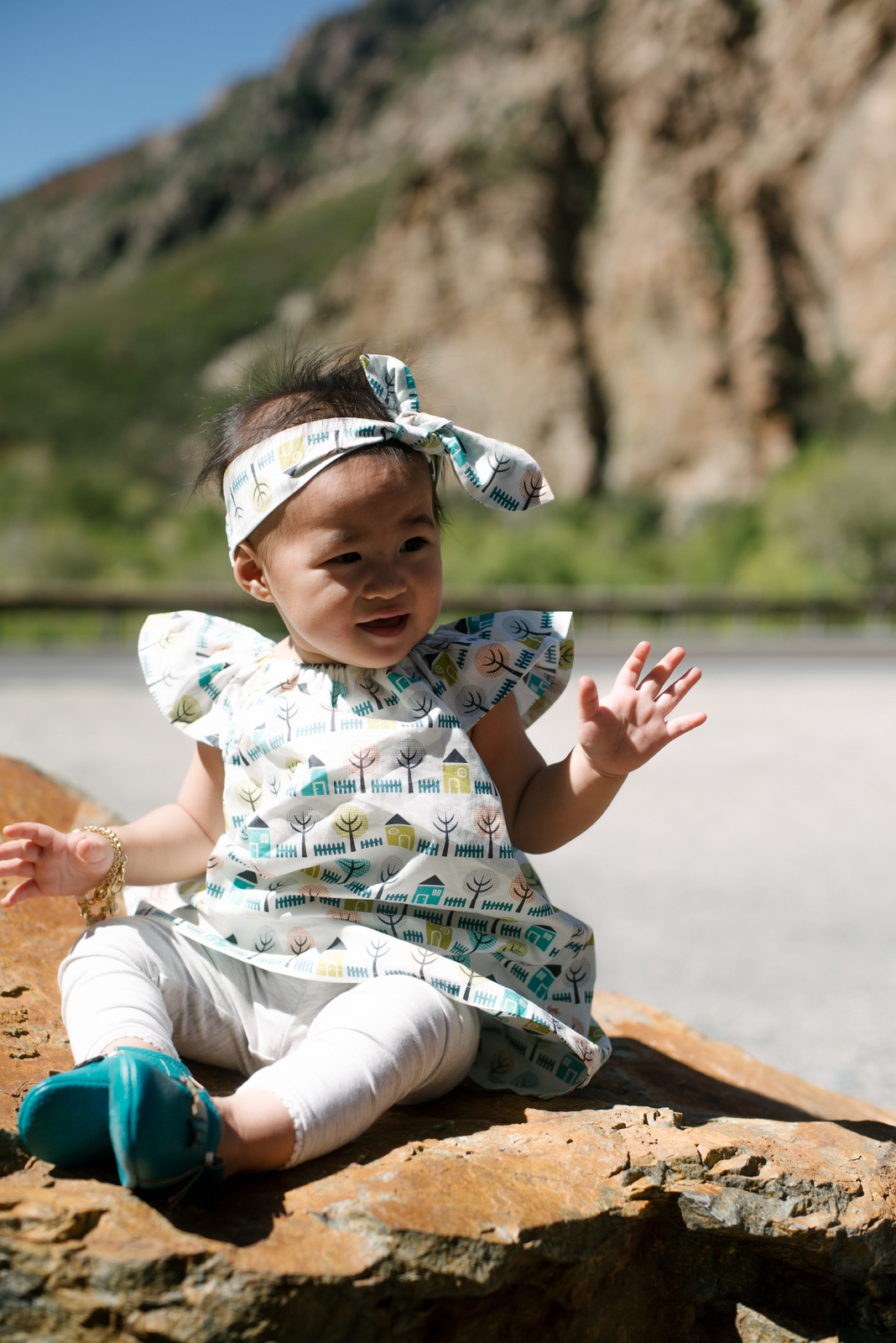 My outfit:
Top: H&M
Vest: Project Gravitas
Jeans: Target
Shoes: ShoeMint
Bracelets c/o Geo City Jewelry
Vivian's outfit:
Headband c/o Organic Minikins
Dress c/o Organic Minikins
Moccs: Sweet N Swag
Bracelets c/o Geo City Jewelry
Photography by Haley Nord
*If you purchase anything from Organic Minikins from now through November, make sure to enter my blog name "Sandy a la Mode" in the notes and you will be entered to win a headband and bloomers set!
Shop the post: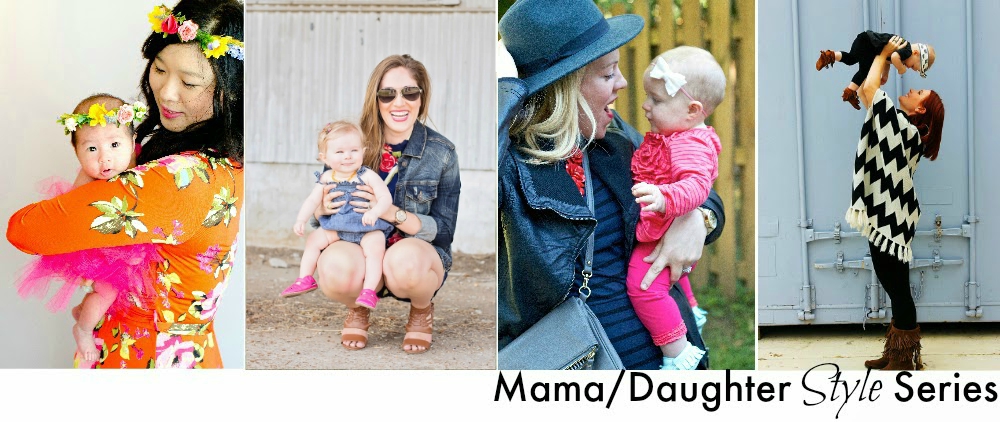 We truly hope you are enjoying the Mama / Daughter Style Series as much as we are loving taking pictures with our baby girls! Don't forget to check out the other bloggers in this series – we've added a new Mama this month!!
/ Walking in Memphis In High Heels / Chasing Davies / Lipgloss & Crayons /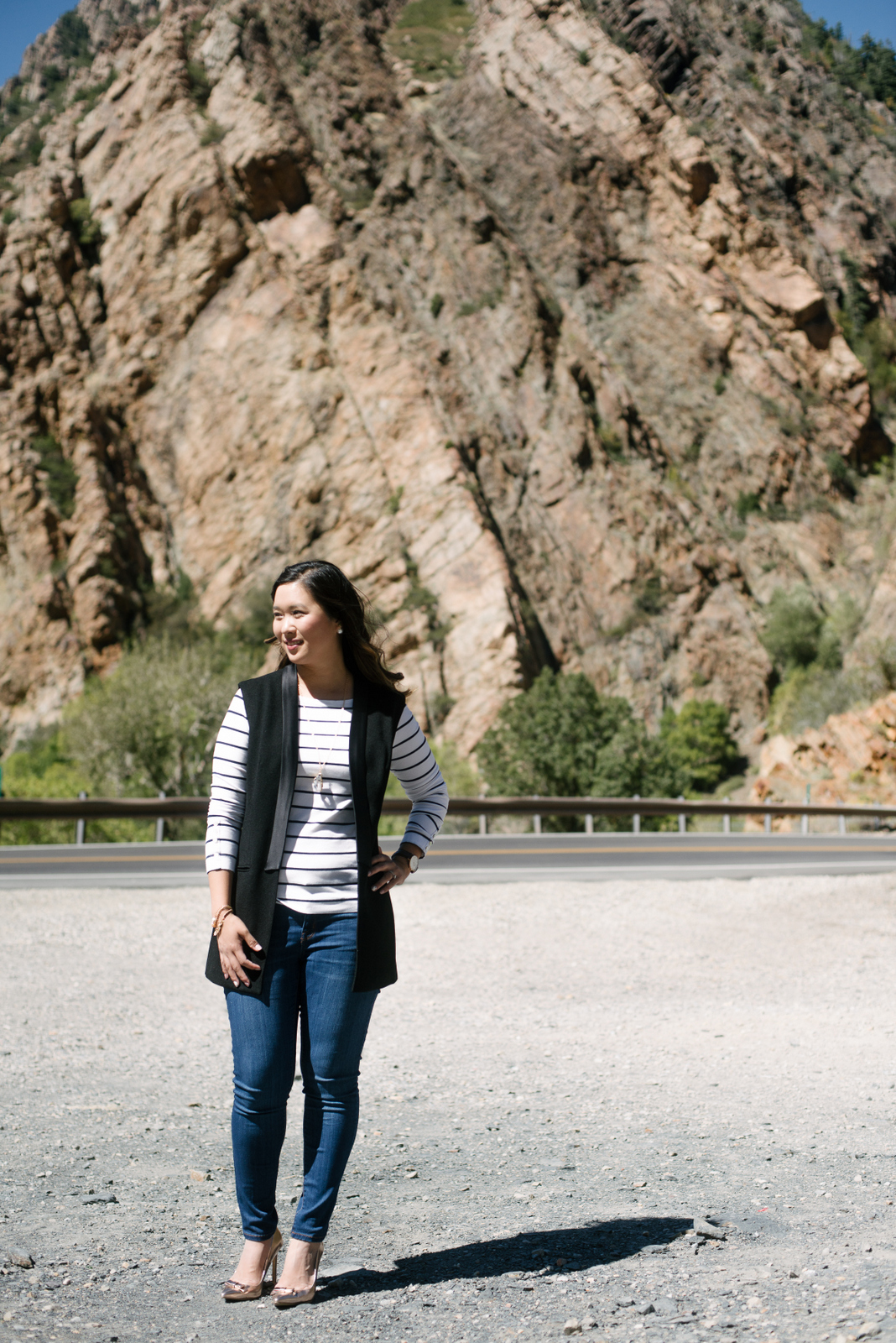 Also we are so happy to be giving away FOUR, YES FOUR of these Project Gravitas vests for FOUR LUCKY WINNERS! These vests are so well made, high quality and are great for dressing up and down and layering for fall. I can already see myself wearing these with some of my work outfits too! Enter below… good luck!!
Also, don't forget to follow my IG
@sandyalamode
because we will be doing a give away for a Mommy + me bracelet over there as well!