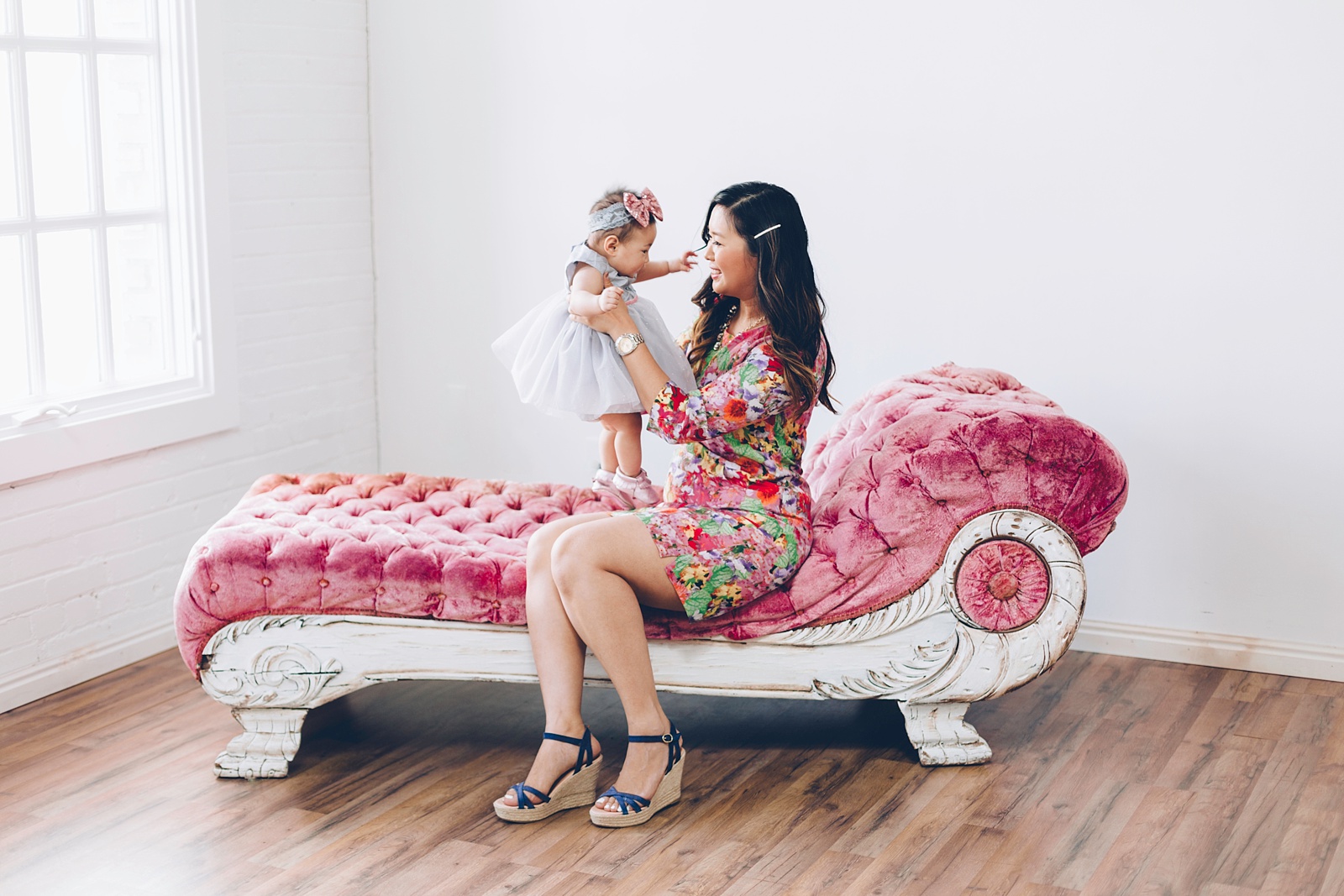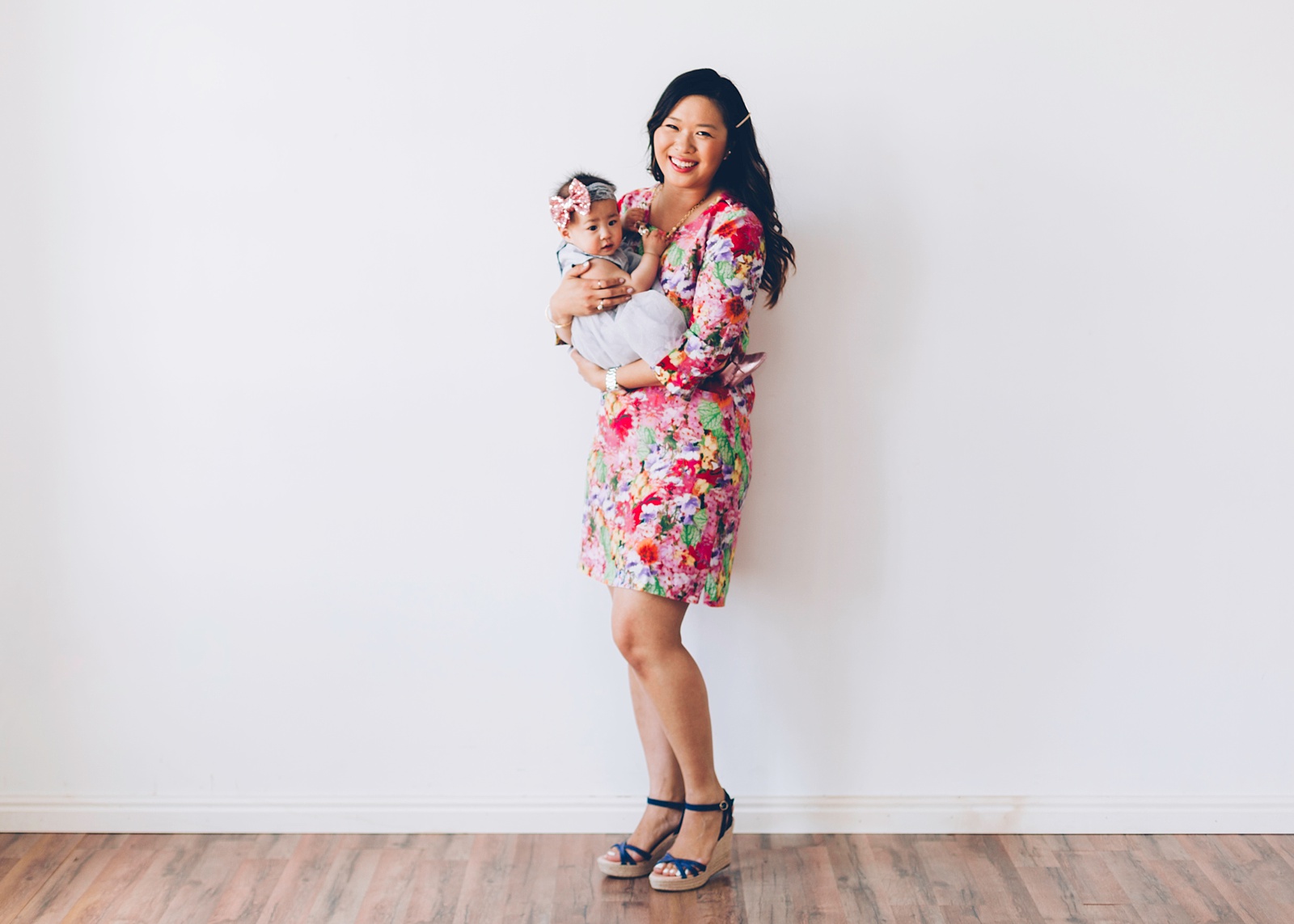 We're back this month with another Mama Daughter Style Series and this month's theme is Dressing Up For Summer.  For this outfit, I would consider it pretty perfect for a brunch out w/ the ladies, to wear for a wedding rehearsal dinner or wedding day!  🙂  My dress and wedges are just perfect for Summer as both florals and strappy wedges are totally meant for this season.  These pieces are from Garnet Hill, a store that sells items for Women's, Kid's and the Home… pretty much everything that makes a huge dent in my wallet right now!  I would say that in the clothing department, their clothes are a mix between J.Crew and GAP.  They have a lot of classic pieces for a bit of a higher price point, but from experience, I know that their pieces are quality and will last long.  Their home selection has lots of colorful pieces to really brighten up any area of your home.  Their kid's items are a little bit too big for my little girl to wear, as they generally start at 2T and go up to teenage age.  Their items are fun, fresh and classic.
Vivian's outfit was purchased from a consignment store and it's just the perfect little dress for a fancy occasion.  I love little babies in fancy dresses in tutus, it's adorable. 🙂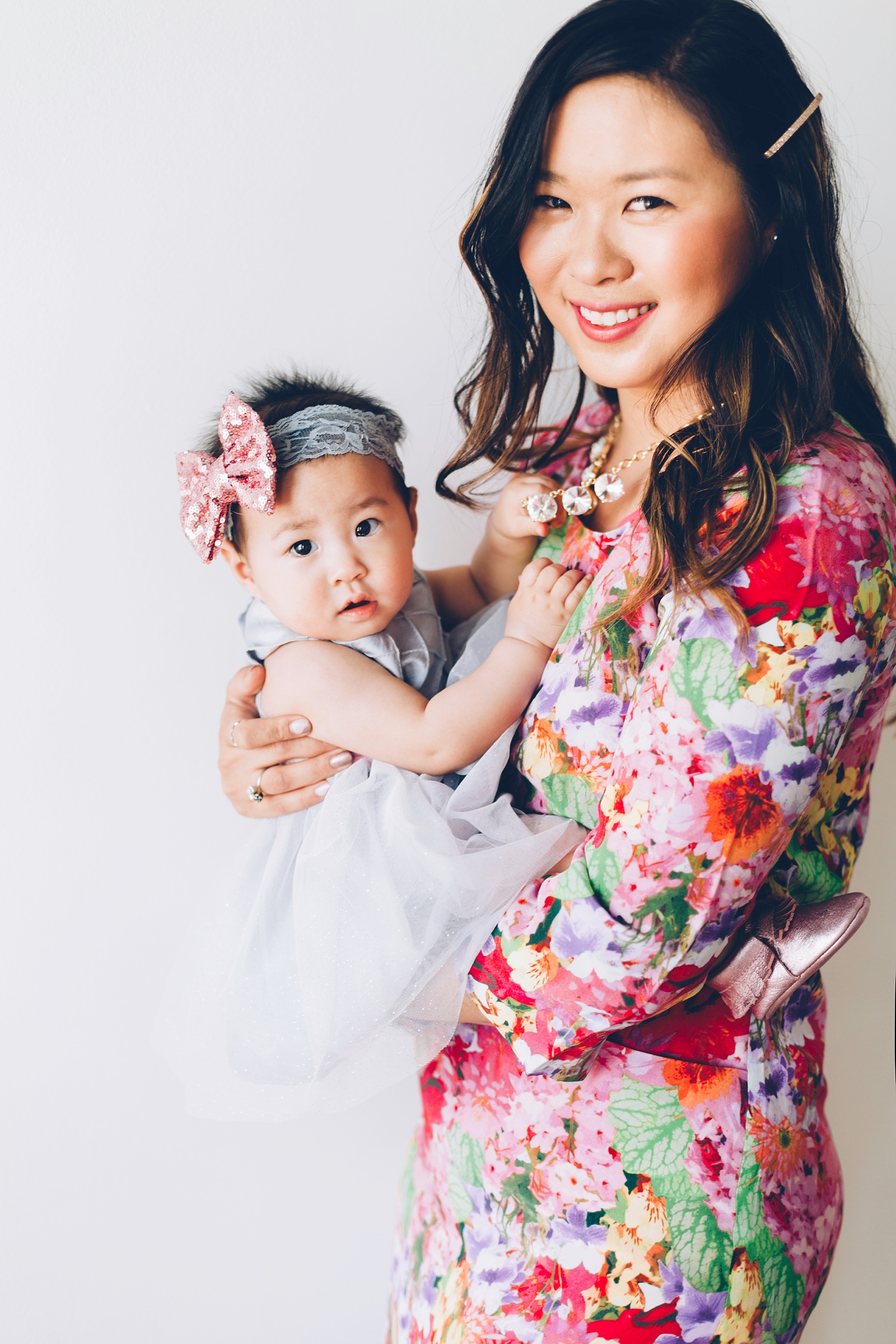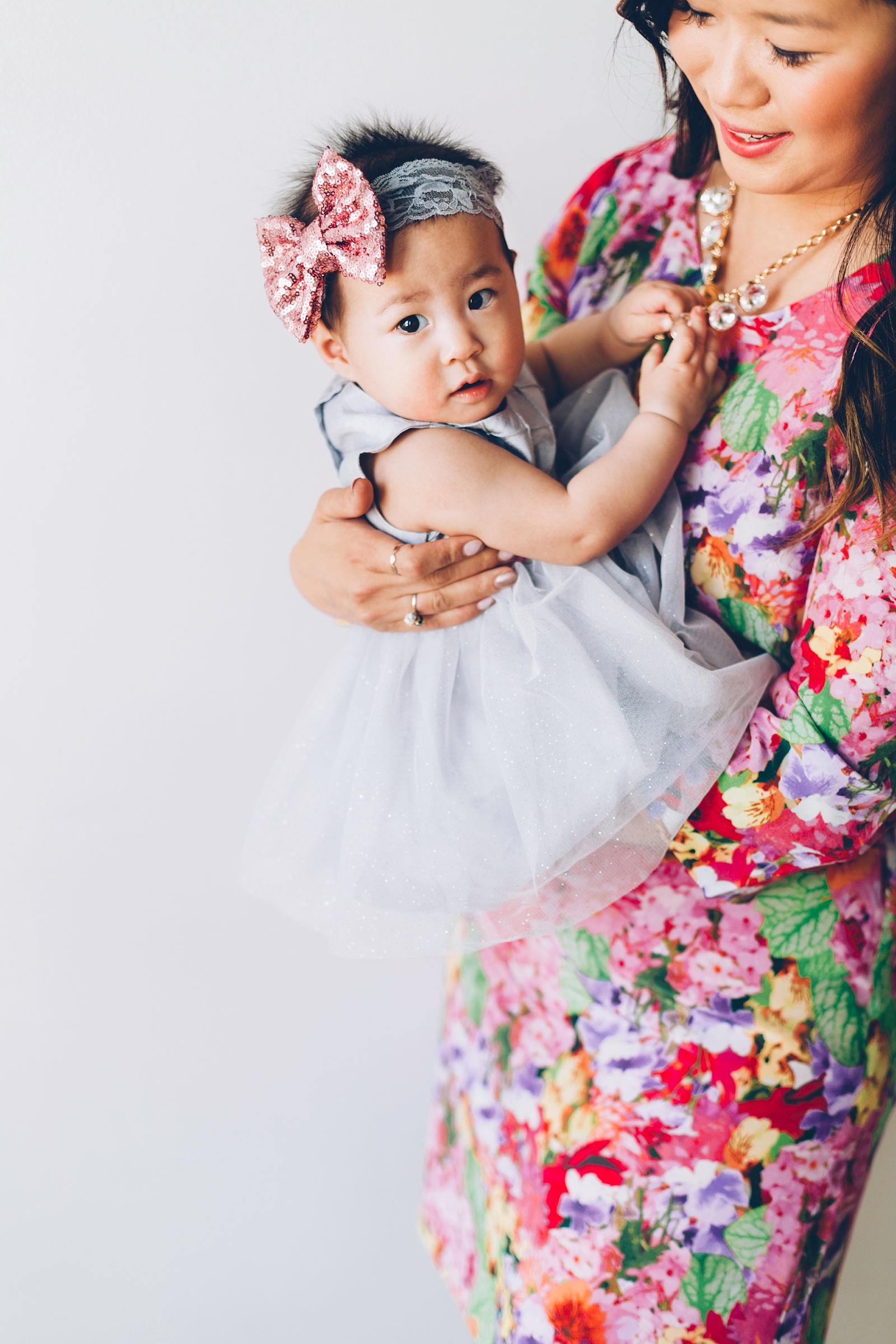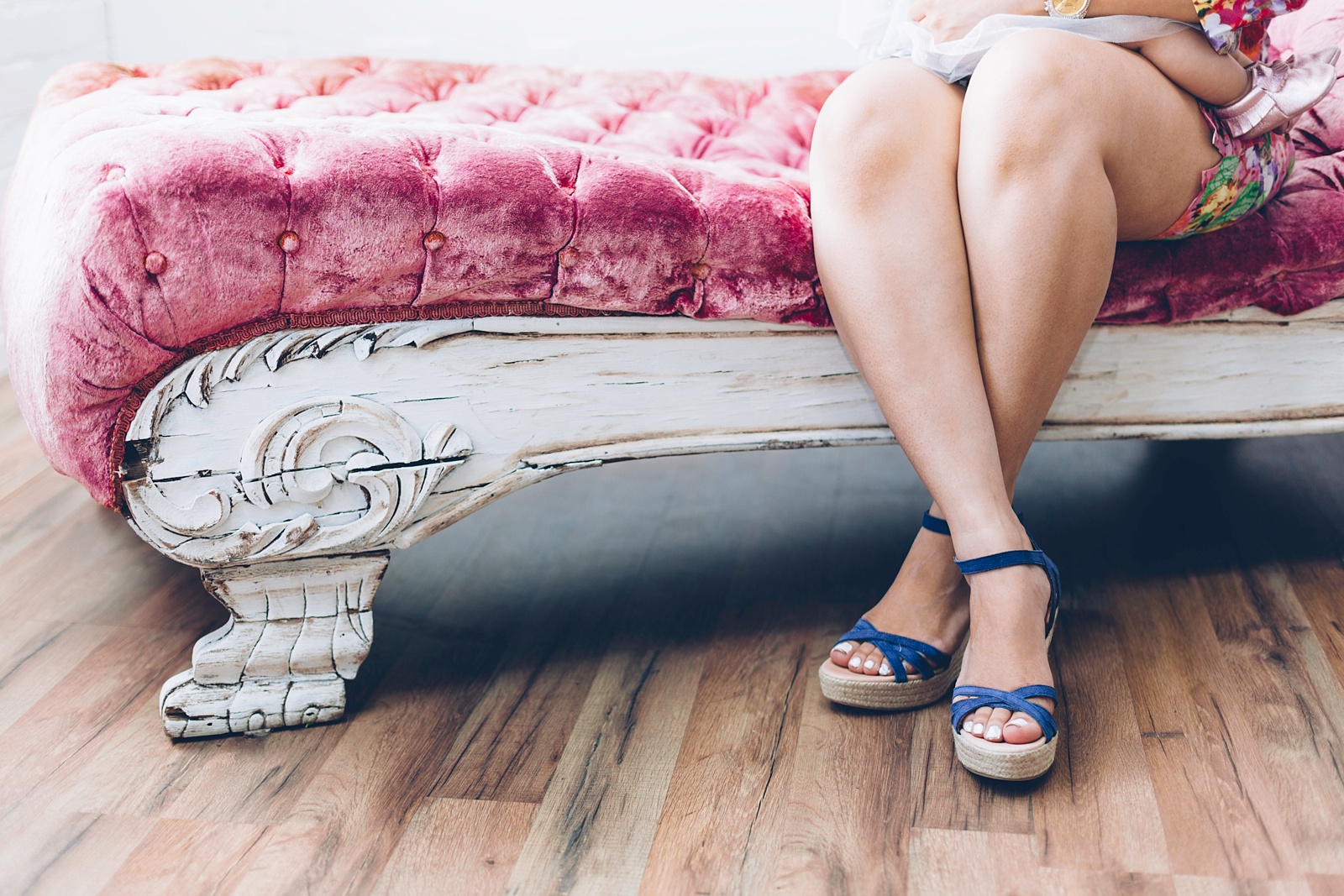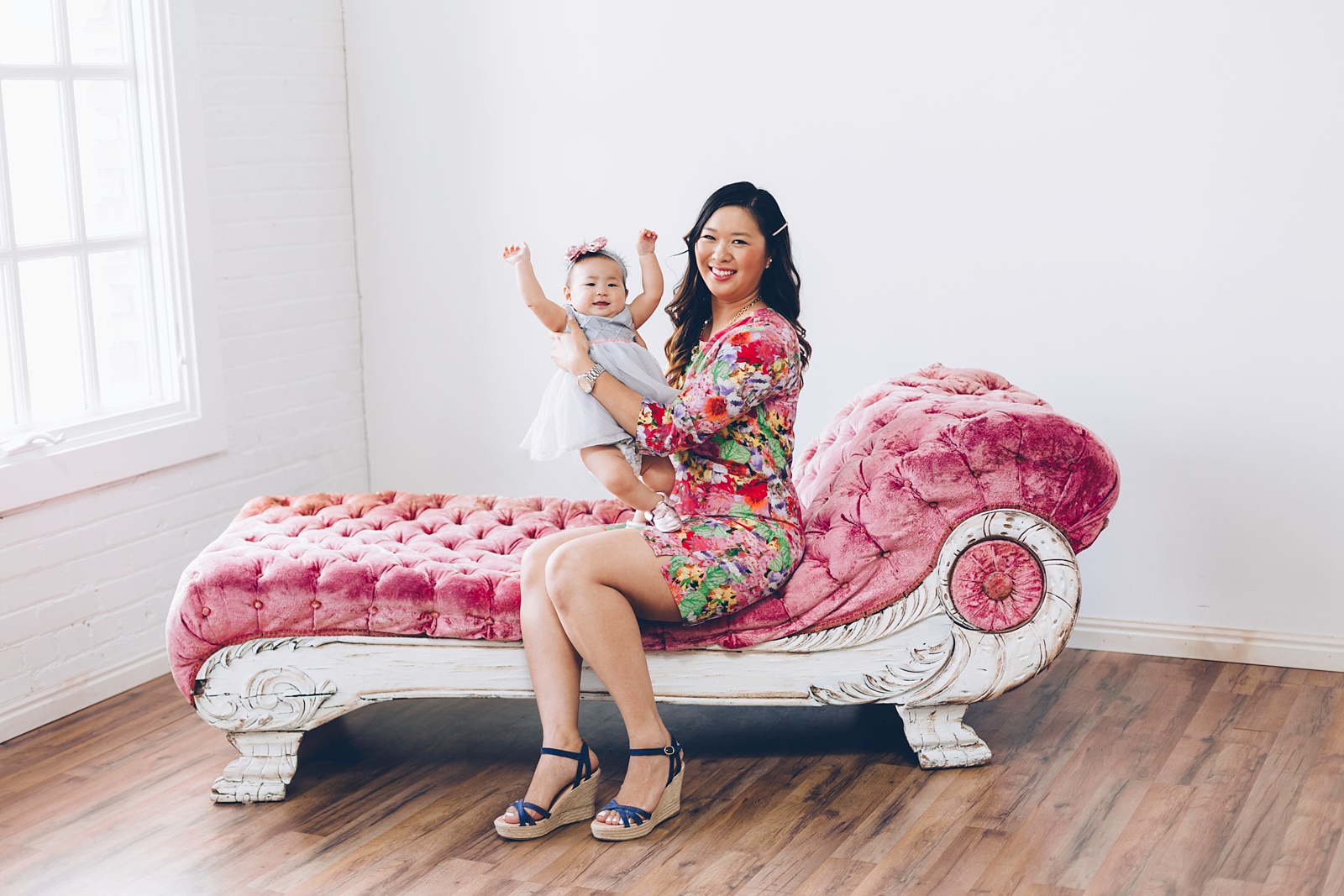 My outfit:
Dress c/o Garnet Hill
Shoes c/o Garnet Hill
Necklace: Cents of Style
  Hairpin: Ban.do
Vivian's Outfit:
Dress: Kid to Kid
Headband: Sassy Bow Shop
Shoes: Hello Moccs
Photos taken by Lorena Rosser Photography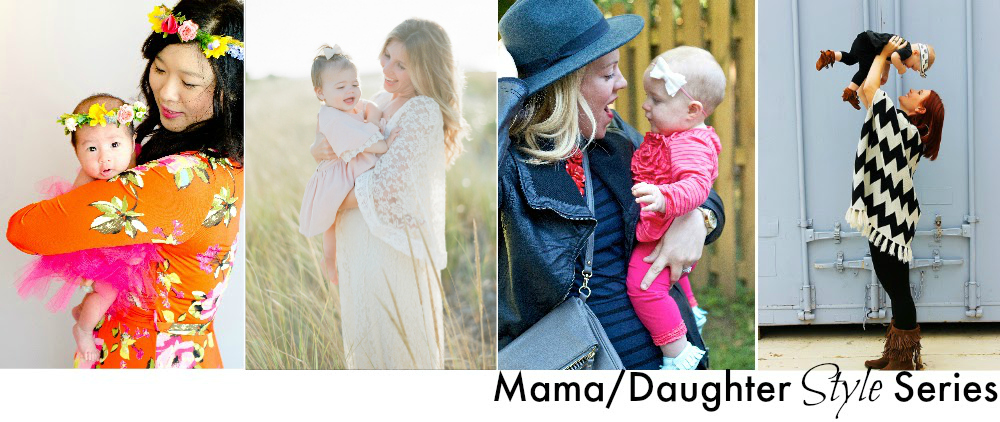 We truly hope you are enjoying the Mama / Daughter Style Series as much as we are loving taking pictures with our baby girls! Don't forget to check out the other bloggers in this series!!
/ Sandy a la Mode / Sparkling Footsteps / Chasing Davies / Lipgloss & Crayons /