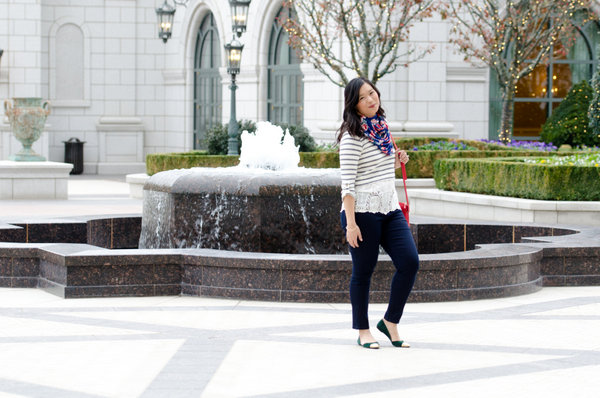 You see that scarf right there? I love it so much. Why you ask? Because it's one of those magical ones that transforms into a nursing cover or a car seat cover. It's from Covered Goods and it's so good. It's soft, stretchy, multi-purpose and so pretty too.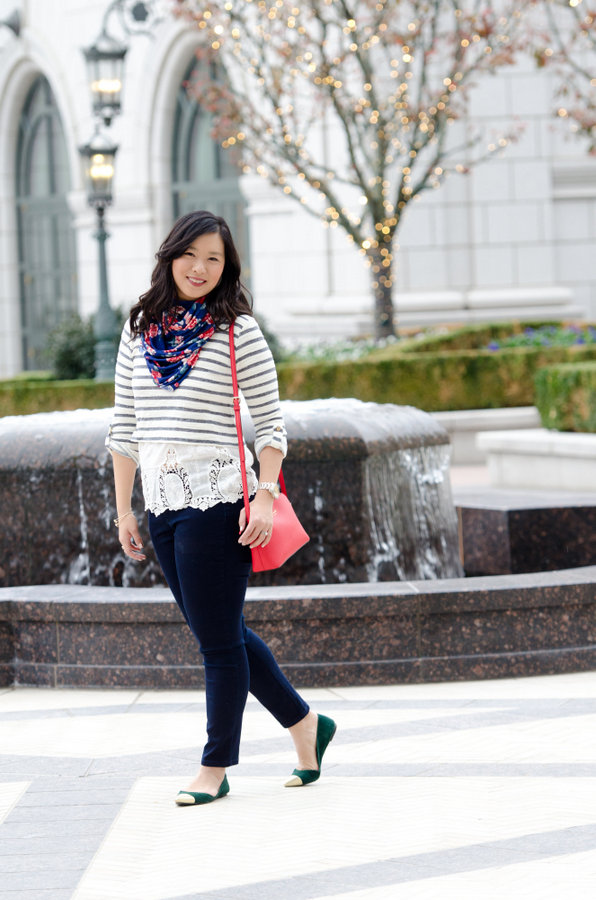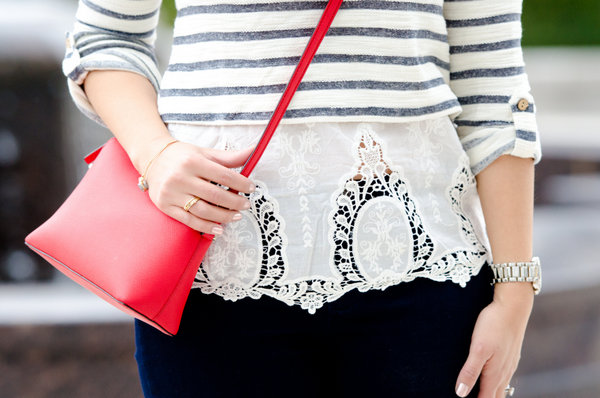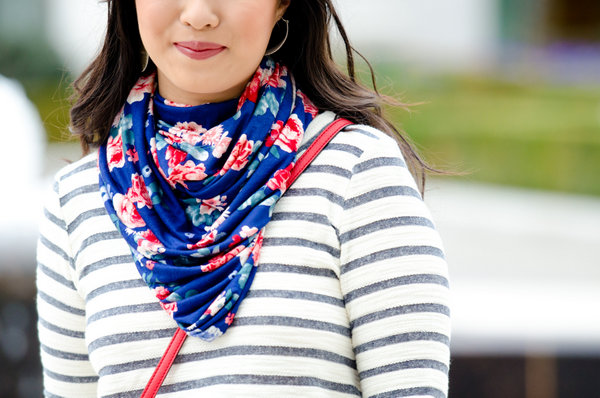 I have no shame in nursing in public. If Vivian is hungry and we are out, I just pull this scarf down over my shoulders and upper body and Vivian fits right into my arms to nurse. Having this little accessory gives me that confidence to nurse in public and ensure that my baby girl is happy wherever we may be.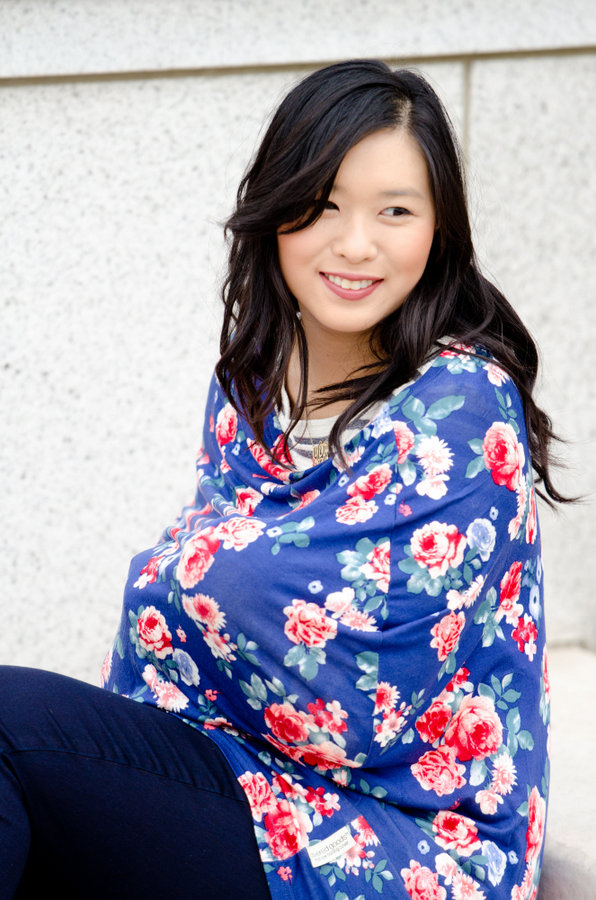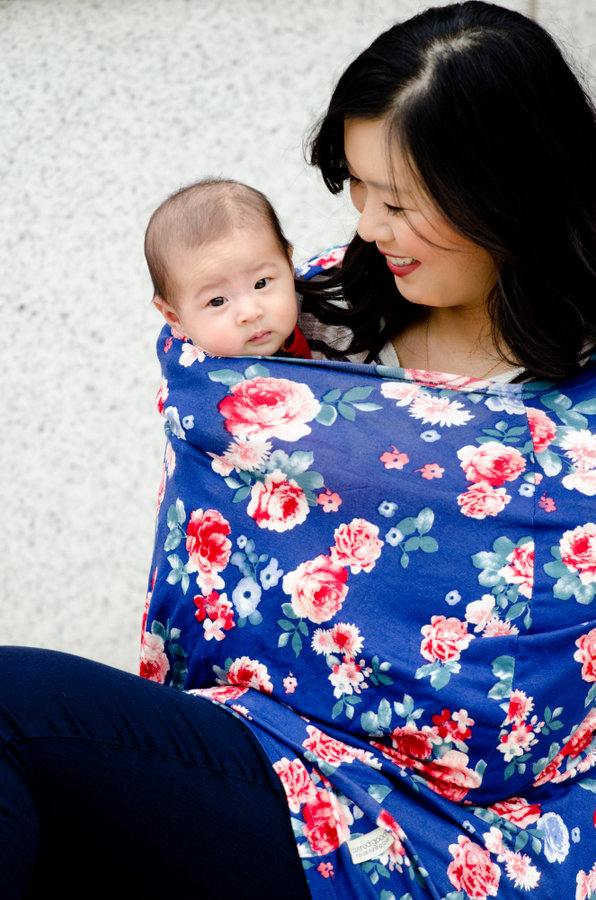 Outfit Details:
Top c/o Riffraff (take 10% off with code SANDYALAMODE)
Scarf/Nursing Cover c/o Covered Goods
Jeans: Lee Jeans
Shoes: Shoe Mint
Bag: Kate Spade
Photos by Rachel Laukat Photography
By the way, just had to give a shout out to my girl Rachel of Rachel Laukat Photography. I just love her photography style, she is an absolutely sweetheart, and gets those photos back to you quick! If you are in the Salt Lake City area, you should check her out for fashion, lifestyle, maternity, couple, newborn, family photo needs! And we may just be giving away a mini session over on Instagram soon…!
Also, these photos were taken at the Grand America, which happens to be where I will be at for the next few days! ALT Summit is finally here and I couldn't be more excited to go for the first time. I think I've wanted to go for the last 4 years but never could make it work… so now that I am local to Salt Lake City, I am finally going! I can't wait to meet some of my blog friends that I've been friends with for years but never met in person, I can't wait to collaborate with brands, and I can't wait to network and learn how to keep growing this blog of mine! 🙂