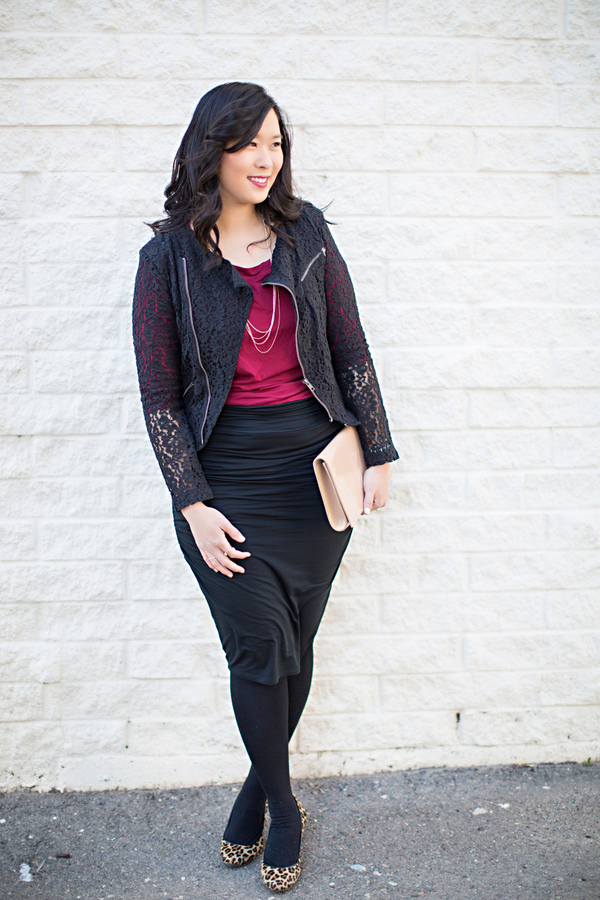 Now that I am almost back to my pre-pregnancy body, still some pounds to lose and belly fat to get rid of (HOW do I get rid of this?? I need help in this area), I am slowly fitting back into some of my old work clothes. However, pants and jeans are still a problem as I think my hips grew a size, or two. So lately, I've been wearing dresses with black tights and heels or booties… like a lot, like every day, like I probably need some new black tights because I wear the same pair way to often. Actually, back in my office in Kansas City, they had already adopted a casual dress code (jeans allowed) but now that I go into a different office here in Salt Lake City, I actually have to go back to business casual which means I still need to stock up on some more work pants and clothes for reals. I've honestly thought that dresses and work pants were WAY more comfortable than skinny jeans, am I right??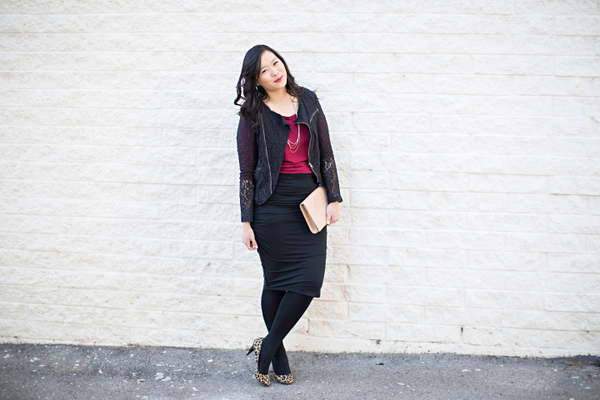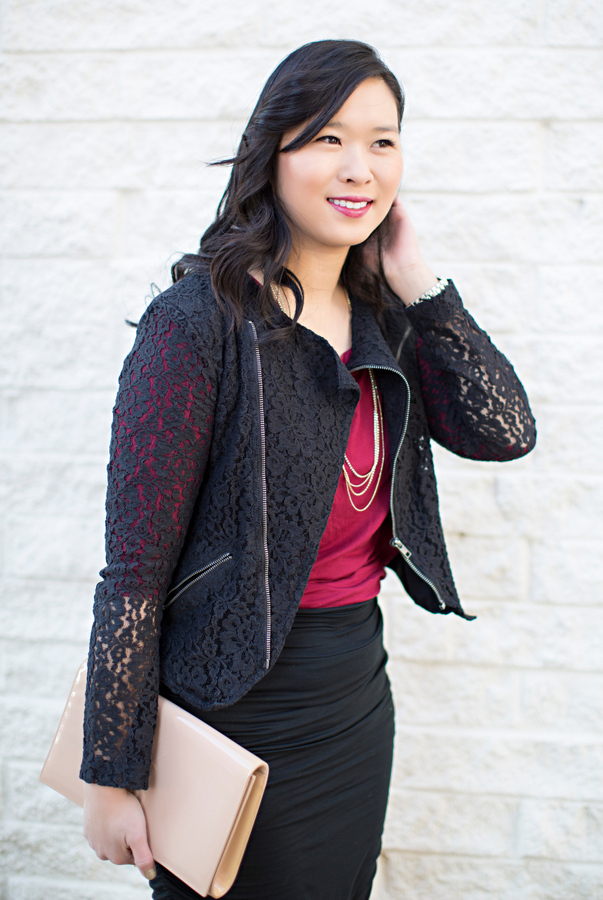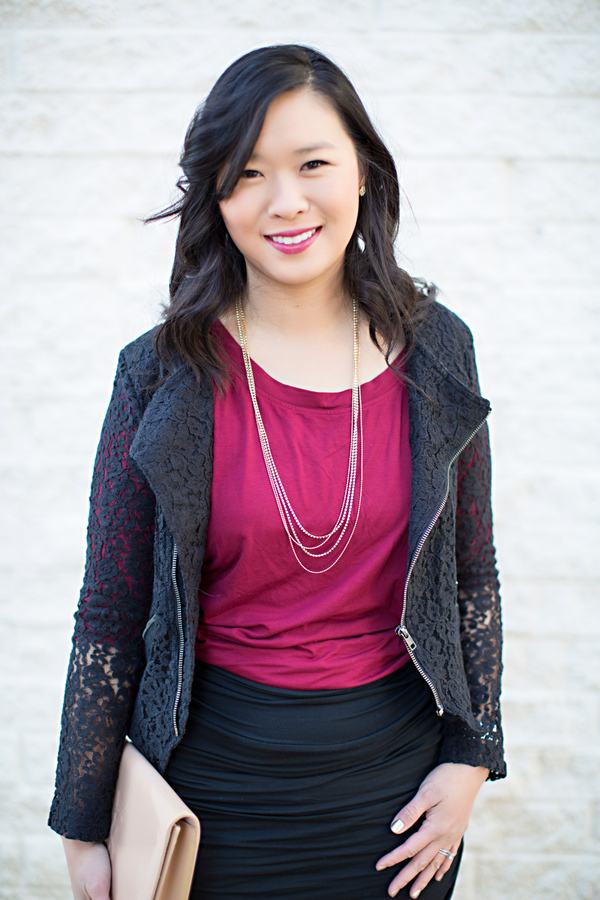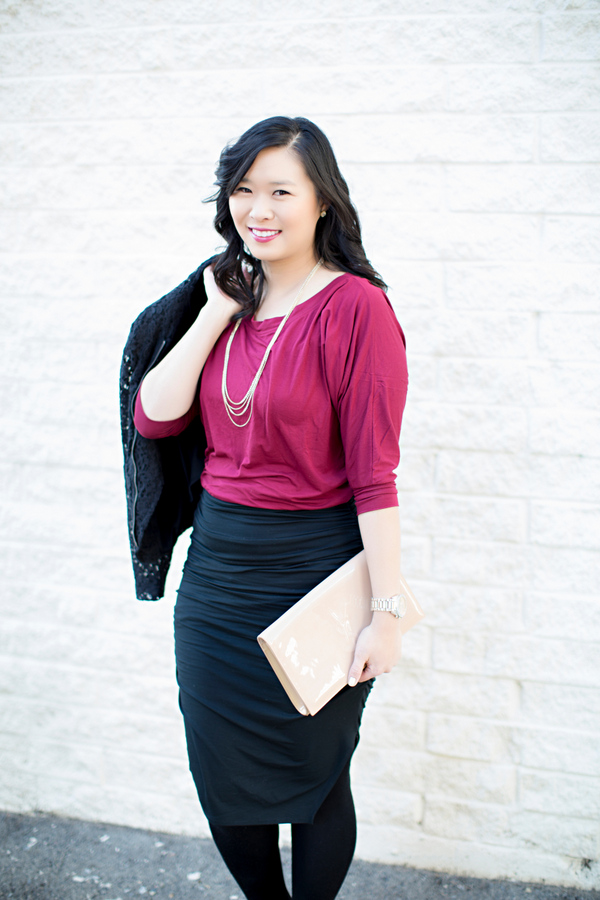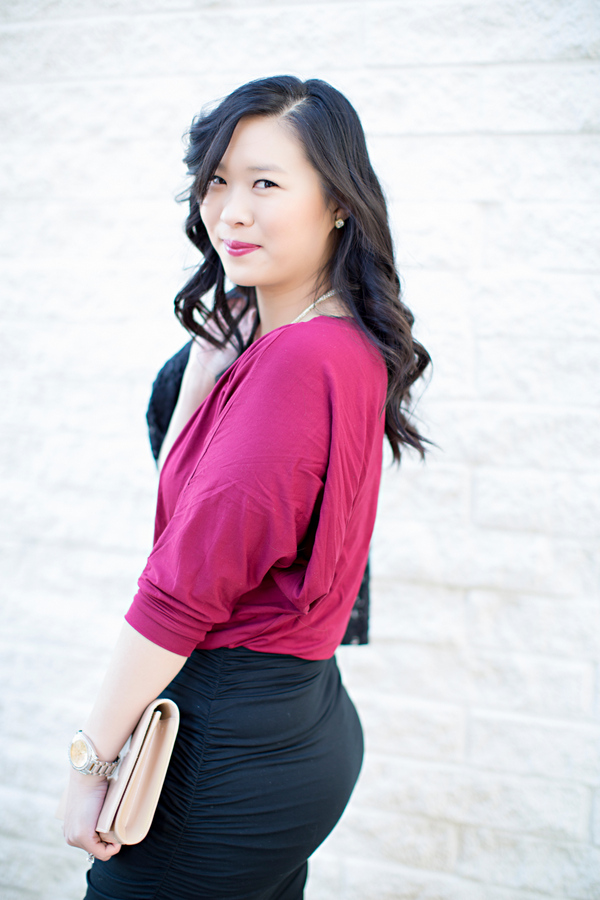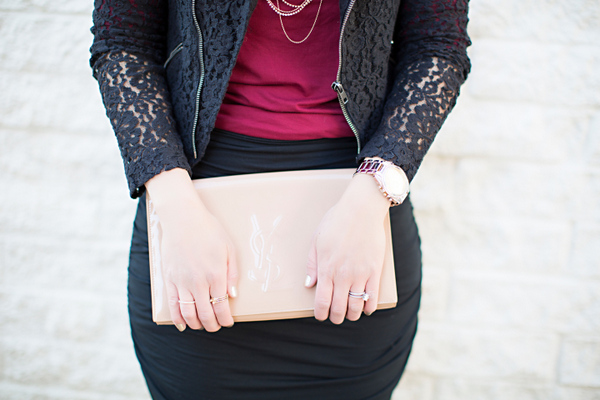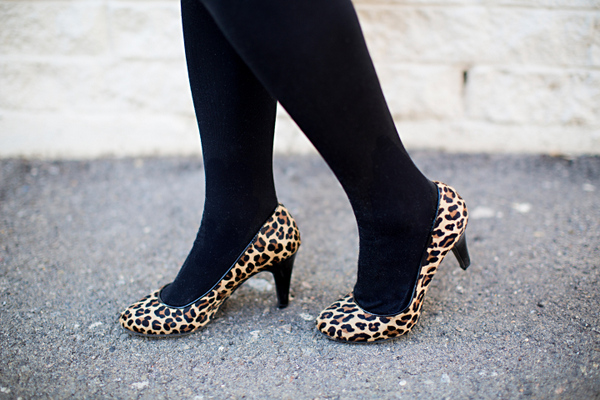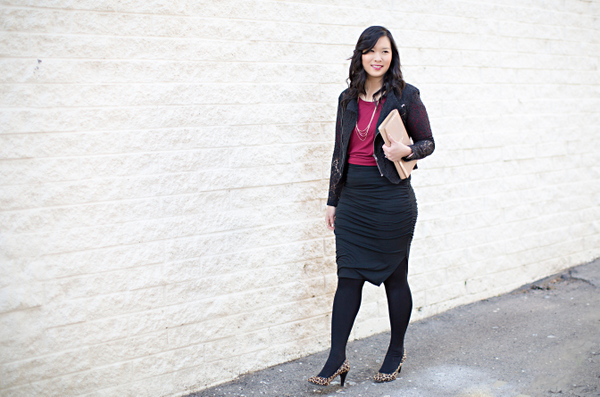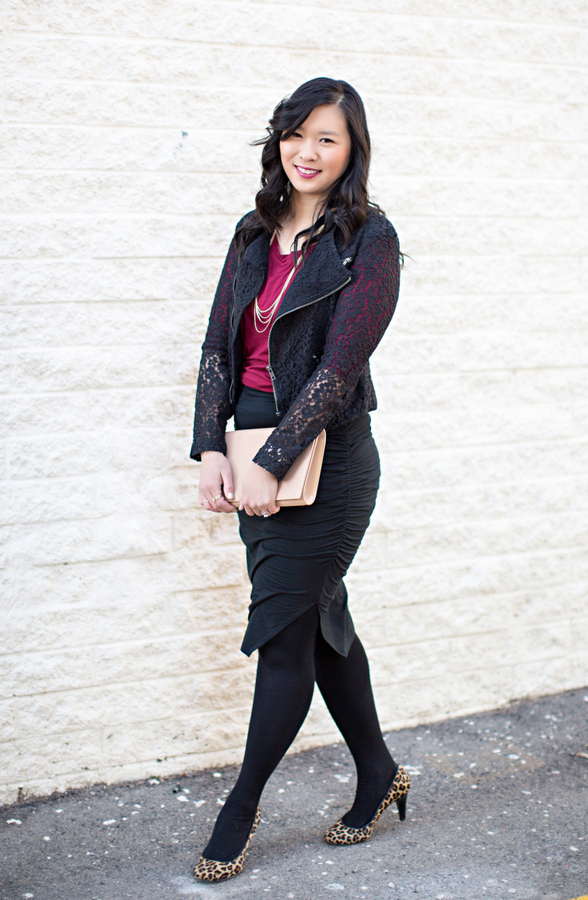 Dress: Les Lunes
Jacket: Target
Shoes: Target
Clutch: Saint Laurent
Necklace: DownEast Basics
Photos by Diana Putman Photography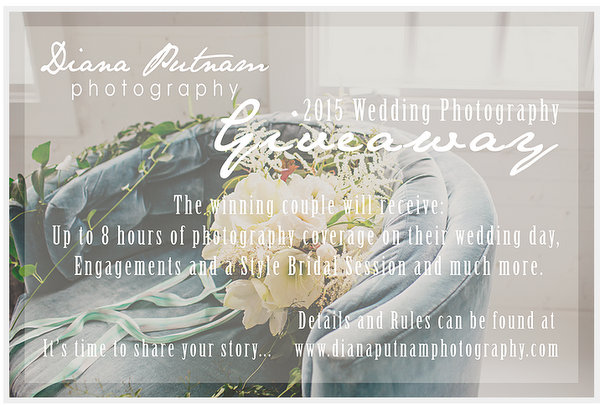 These photos were taken by the wonderful and talented Diana Putman Photography. I absolutely loved working with her and her sweet self. We did a couple shoots in downtown Salt Lake City including this one. Diana is currently running a Wedding Photography giveaway, you guys, this package is worth over $2000! If you are in the Salt Lake area and are currently planning to get married soon, you definitely need to enter! One lucky bride will receive photography, makeup, hair style, and flowers for their wedding day!! Submissions close on January 25, 2015 before voting begins, so hurry up and enter!