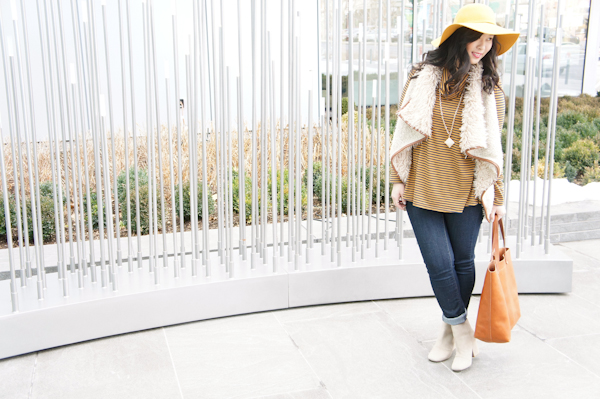 For the past 5.5 months, we've had our parents (the kid's grandparents) stay with us and help out with the kiddos! Well, that all ends today and I'm back to a fearful state. It's really nice having them watch Vivian so she doesn't have to go to daycare, helping us cook dinner, helping us put Austin to sleep and just having built in babysitters!! This is the time when things get a little uncertain again as we find our new groove and routine. So bare with me if I seem overwhelmed or frazzled in the next few weeks! 🙂 Have a great weekend, y'all!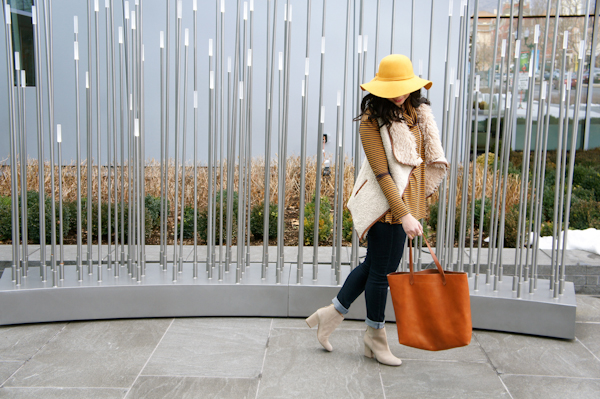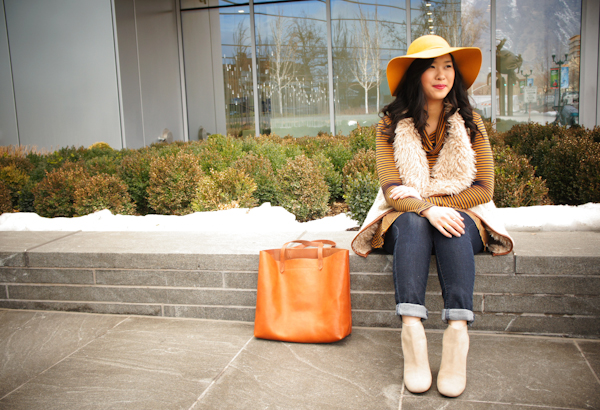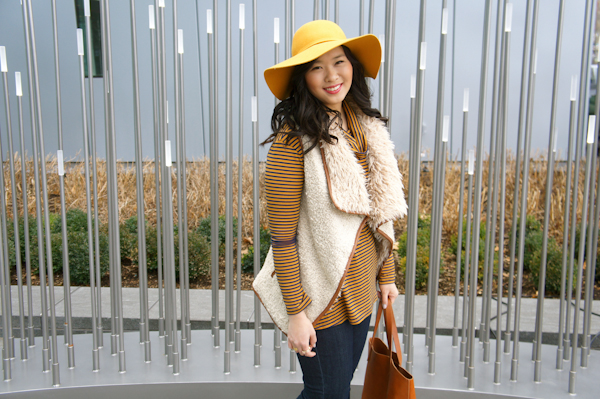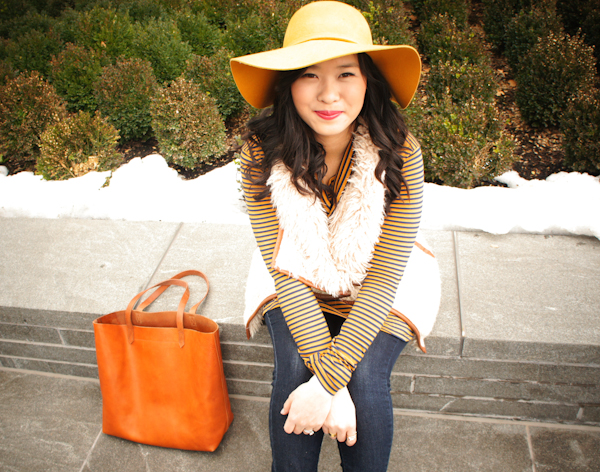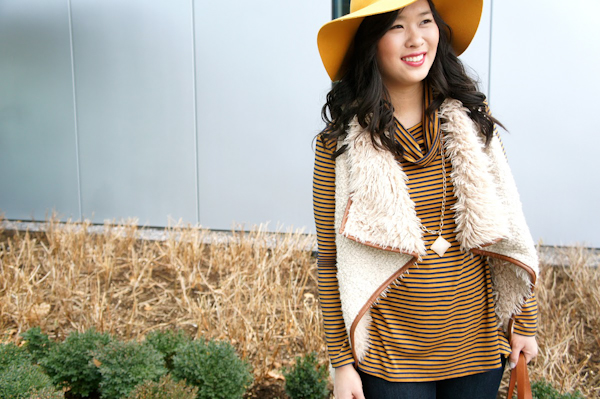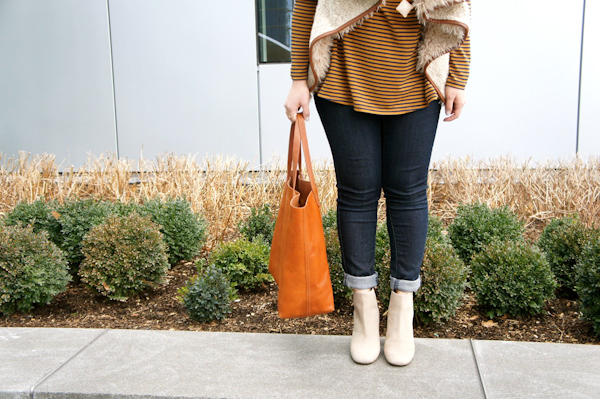 Outfit Details:
Shirt c/o Riffraff
Vest: Forever 21
Hat c/o Riffraff
Pants: Target
Shoes: Nine West
Necklace: Cents of Style
Bag: Madewell (use BIGEVENT15 for a discount at Shopbop!)
Photos by Luxury Lens
I have teamed up with awesome bloggers to bring you this $500 Visa gift card PLUS a pair of Ukies pumps of your choice worth $199 and a Greg Michael Savannah Handbag worth $199, for a total of almost $1000!
The giveaway is open until midnight of March 11. All entries will be validated and follow/unfollow will be blocked from joining further giveaways.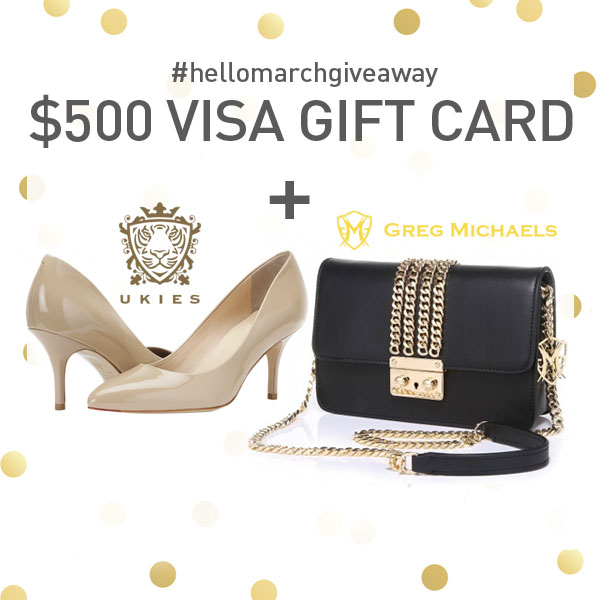 Thank you for joining and good luck!
THE PARTY DOESN'T END, JOIN OUR LOOP!
Earn bonus entry points by our participating in our Instagram loop!
• You may tag 2 friends on a single Instagram to earn 2 bonus points.
• Follow all the bloggers in the loop and you will earn an additional 5 points.
• Don't forget to "like" the Instagram photo for this #hellomarchgiveaway.
Good luck!!