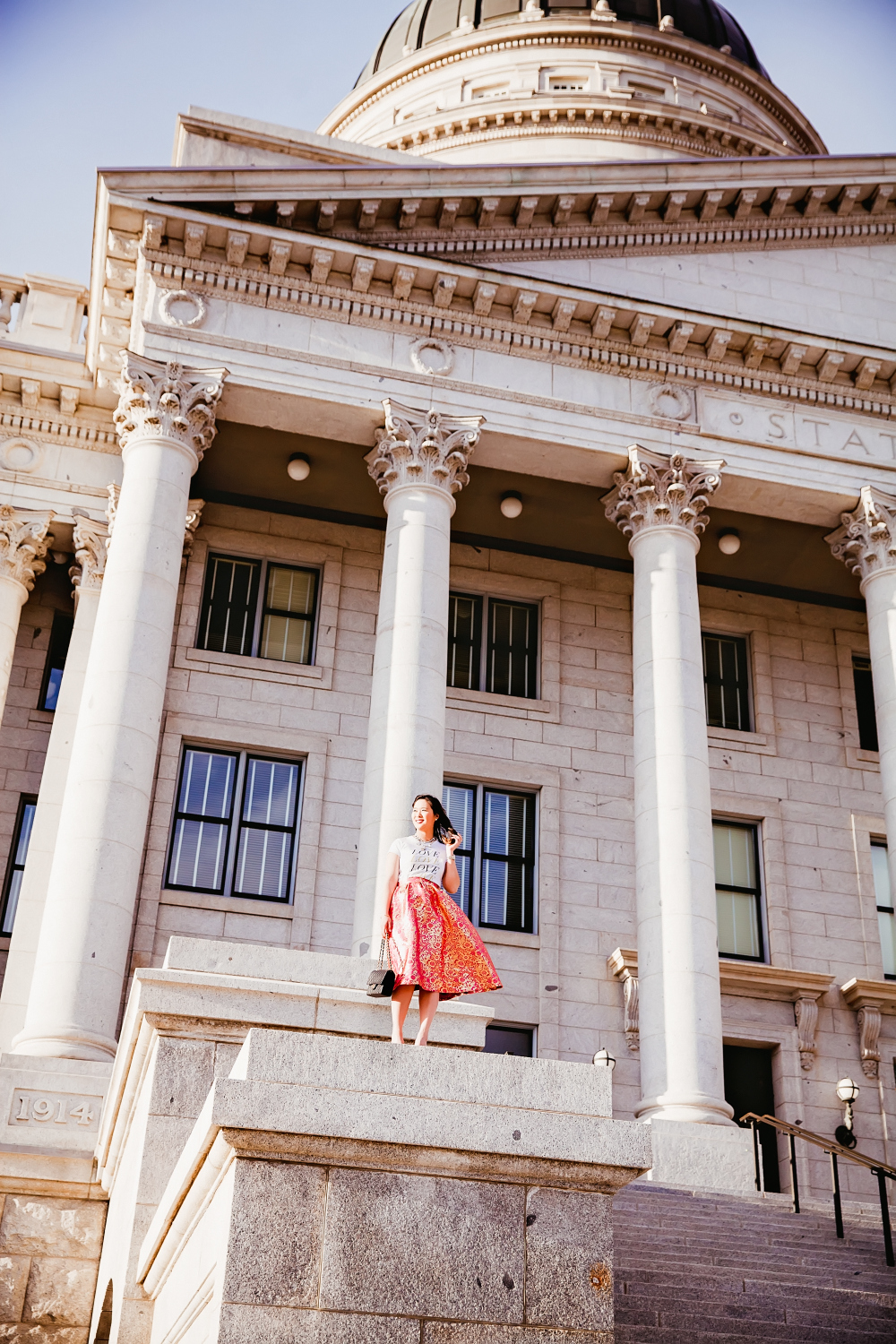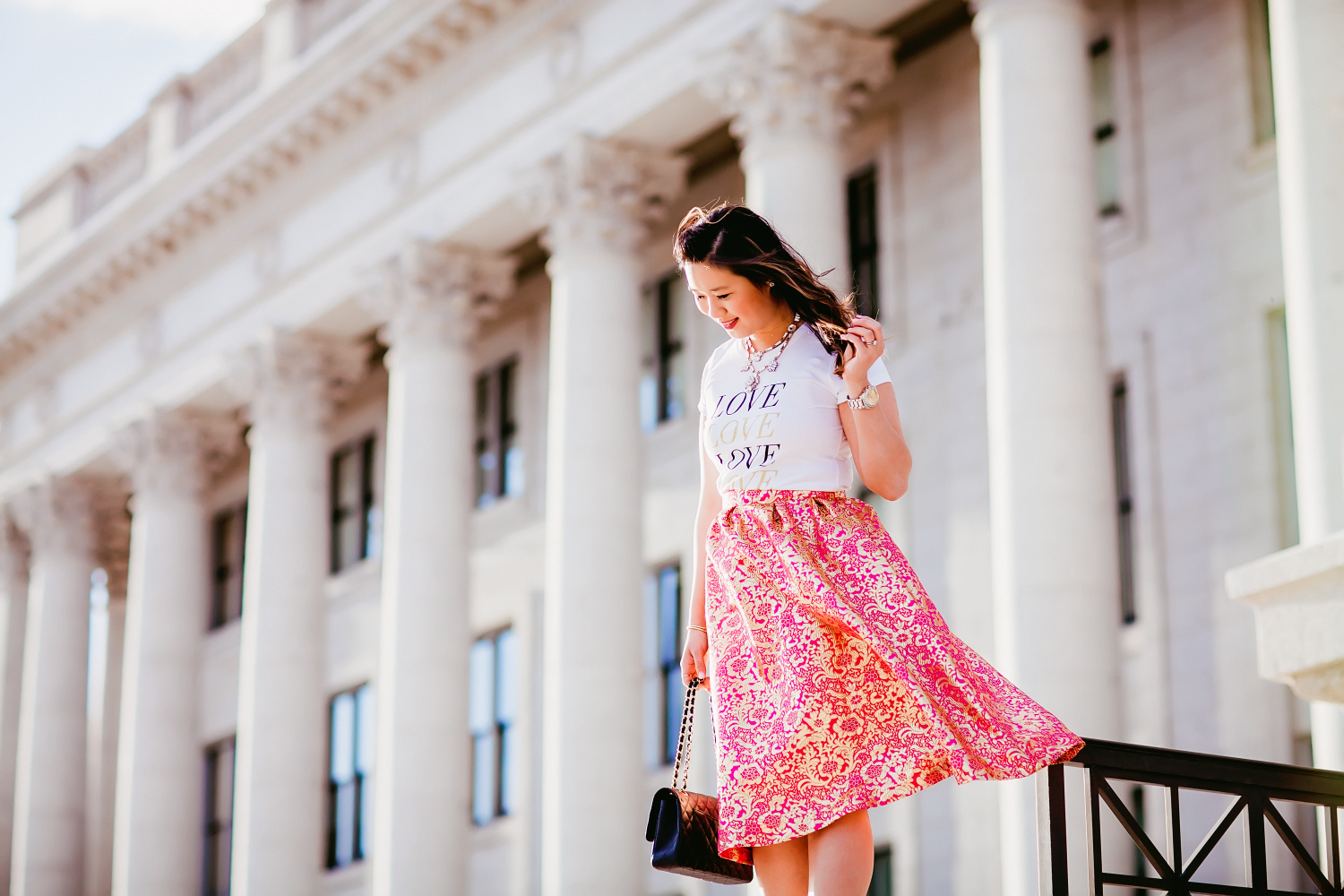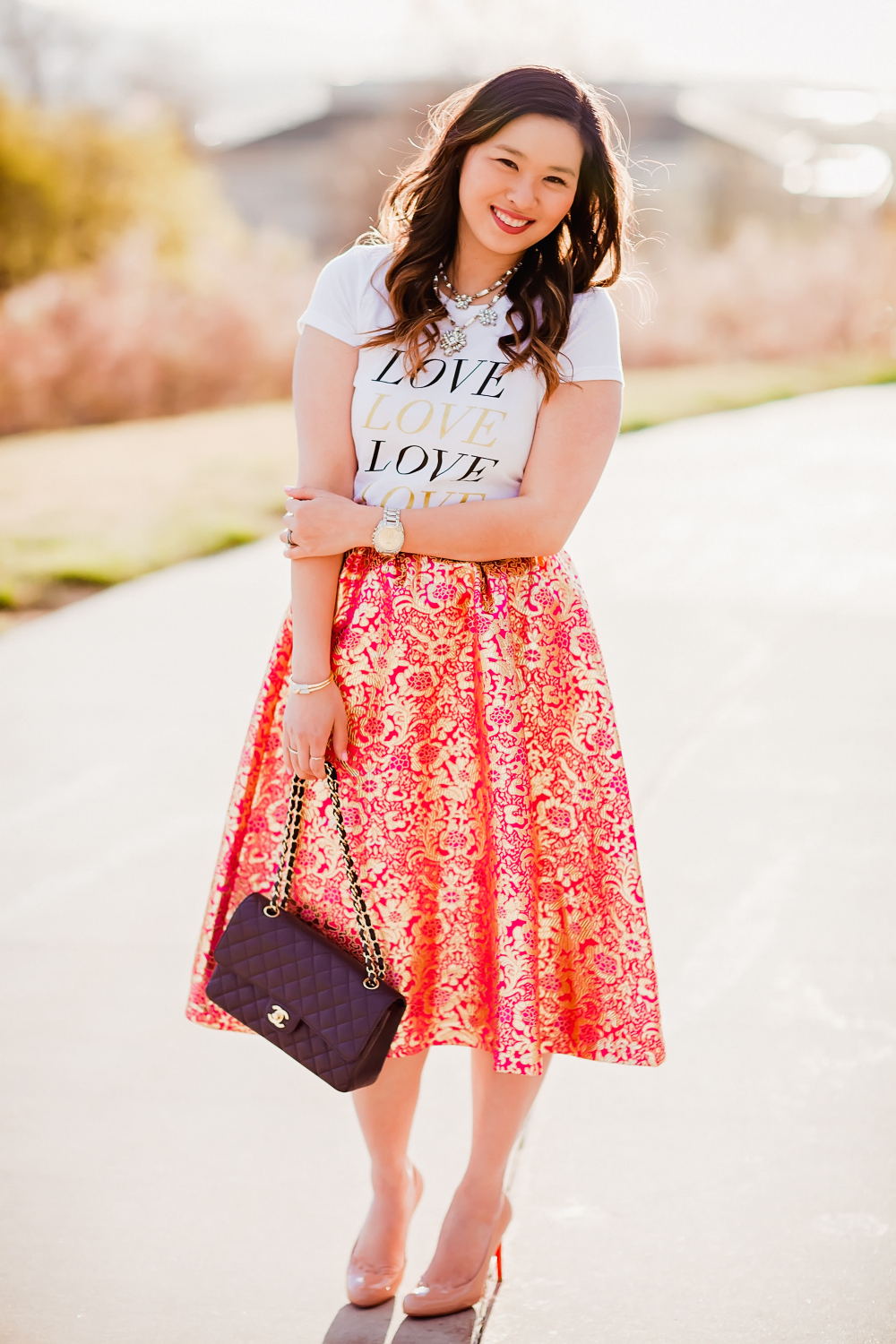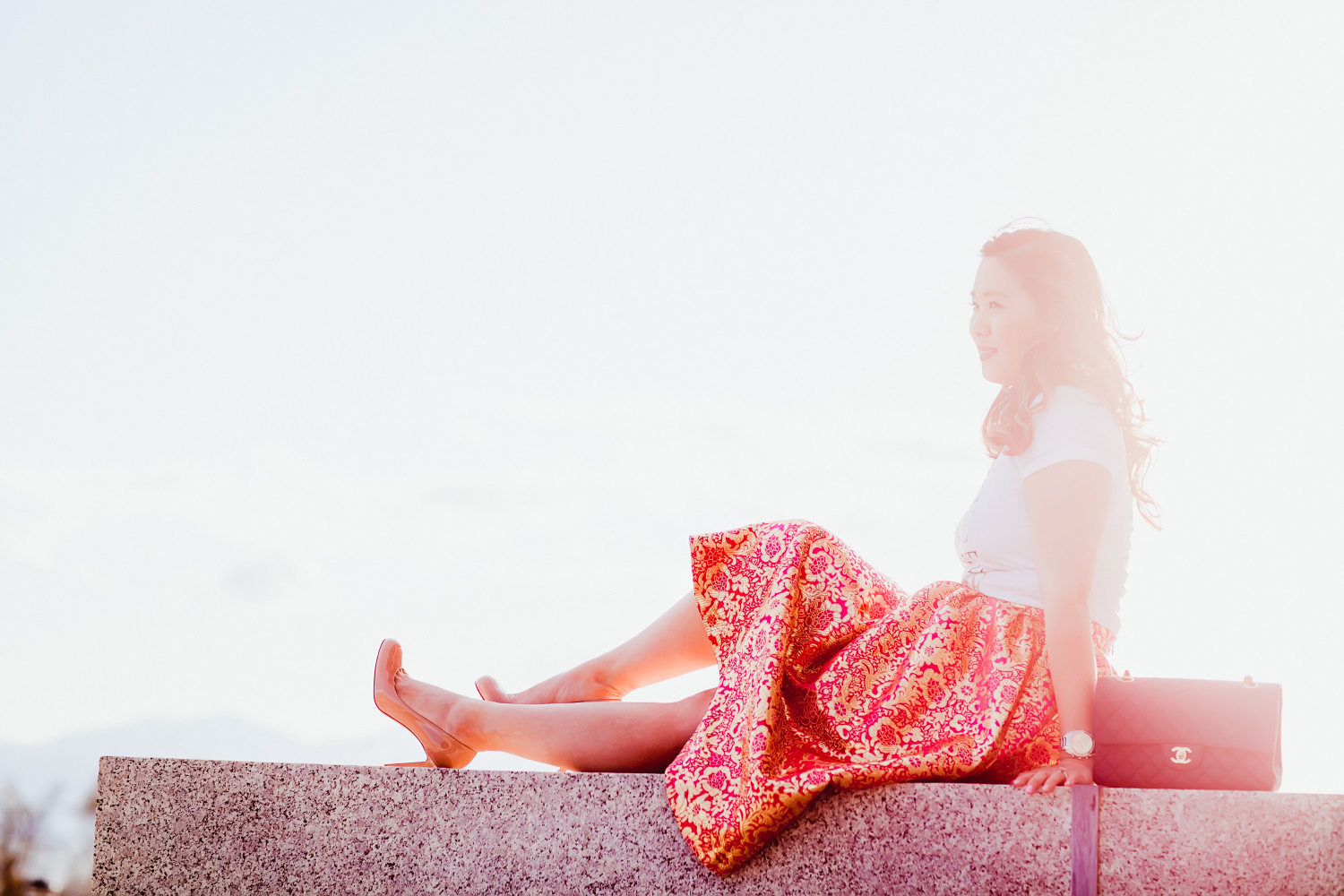 If you can't tell, these photos were taken at the beautiful Utah State Capitol. I just love this spot for an outfit location (in case anyone is looking) because there's great spots indoors, in front of the building, with the trees, walkways, just lots! It's hands down one of my favorite places to take photos in Salt Lake City. We took these pictures pretty close to golden hour and the light was just gorgeous. However, you probably can't tell, but it was one of those random freezing days of Springs even though 2 days before it was 80 degrees! (And right now it's snowing again, ugh!!)
For this look, I've paired a graphic tee with one of the prettiest Shabby Apple skirts I ever did see. The pink and gold design is absolutely stunning and it's even more amazing in person. I love this top as it's got one of my favorite words on it, repeated many times, AND it's got gold on it. I love gold… but apparently my son says he loves all the colors, except silver and gold, go figure!! Anyways, I think that graphic tees and skirts, heels, and fun accessories is a great combination for an outfit that can be worn for work, going out with friends, date night, anything! You can wear a more casual skirt or a dressy skirt like mine. You can wear sandals, flats, or fancy heels like mine. Either way, you should probably pair it with a statement necklace like this gorgeous T+J Designs one.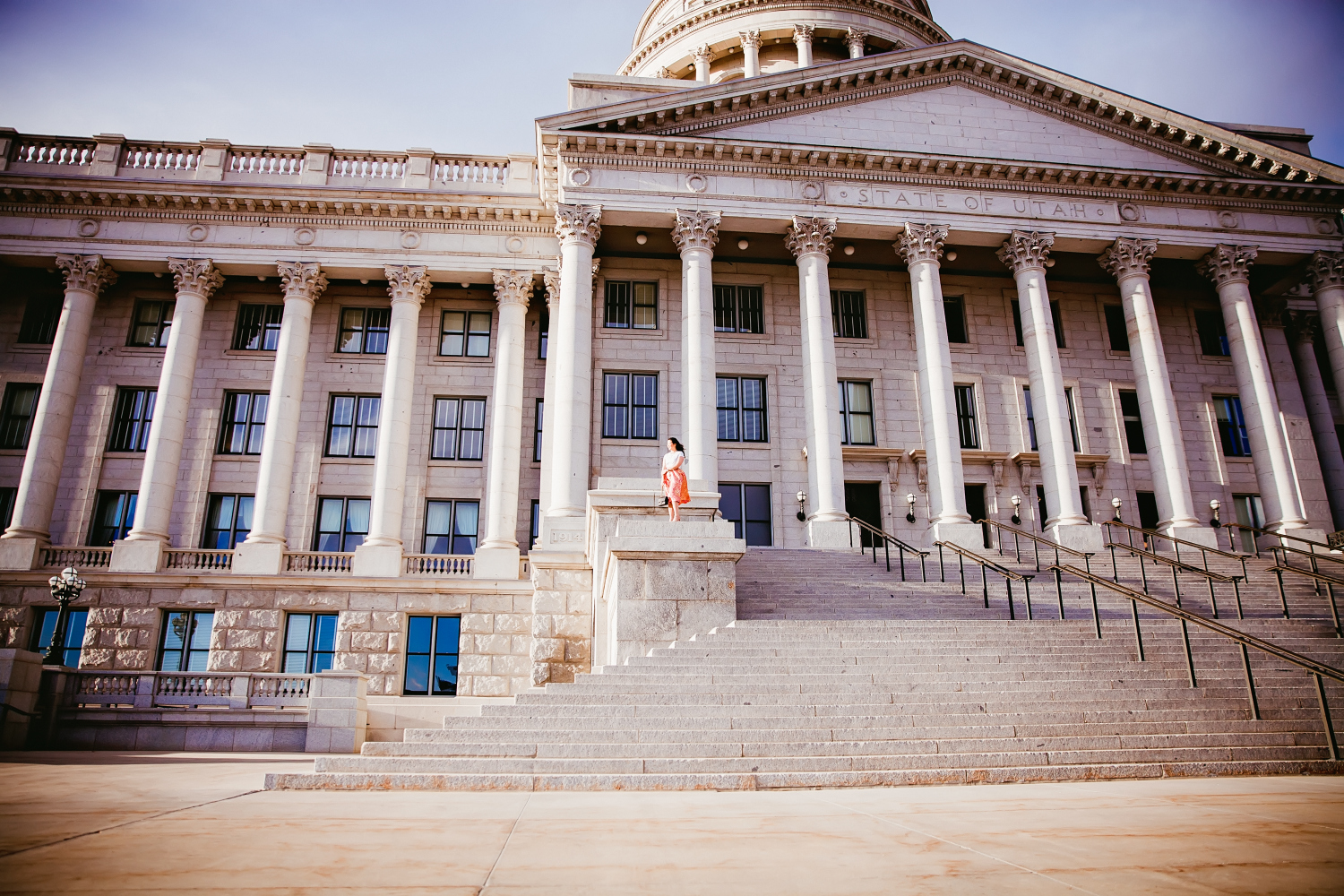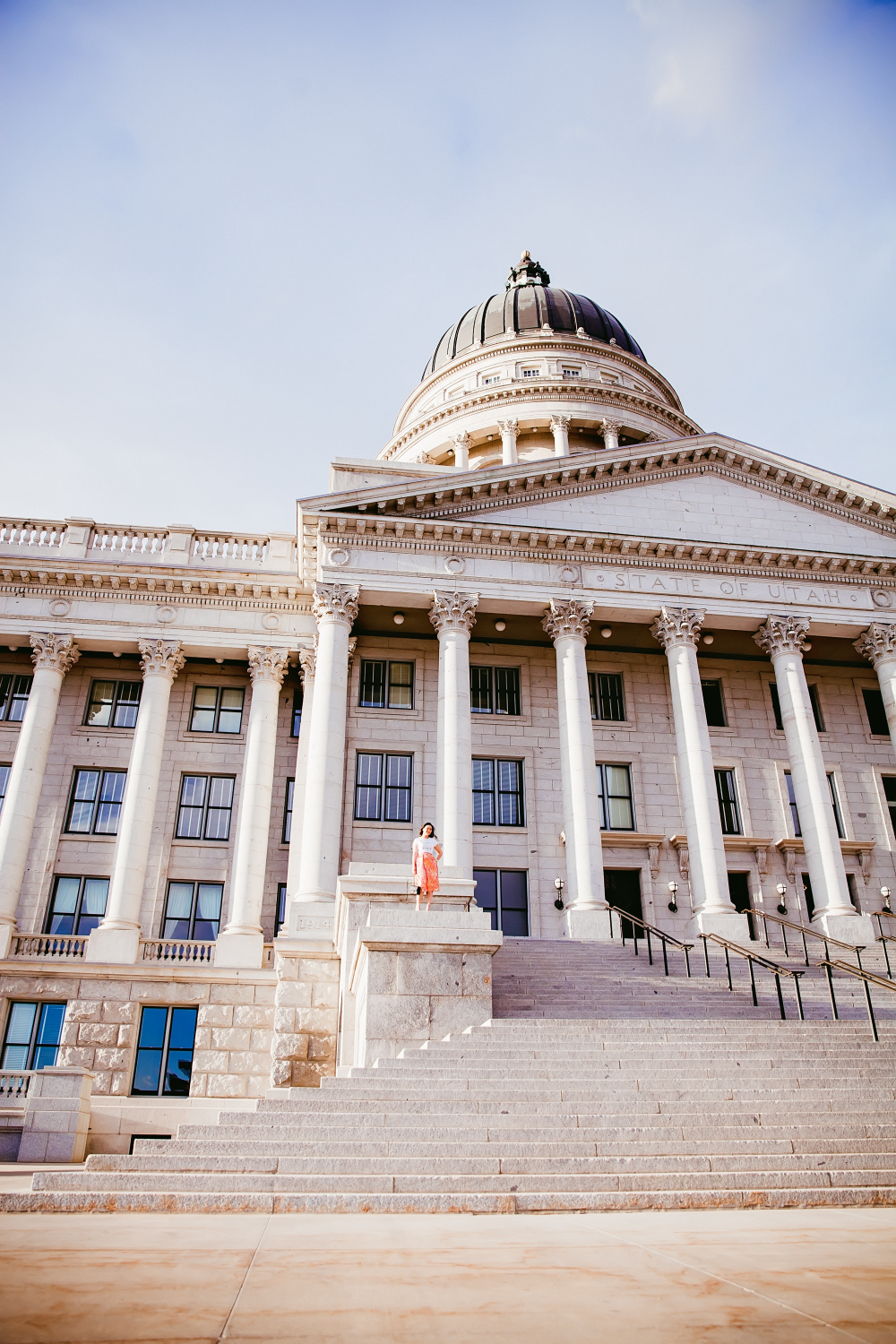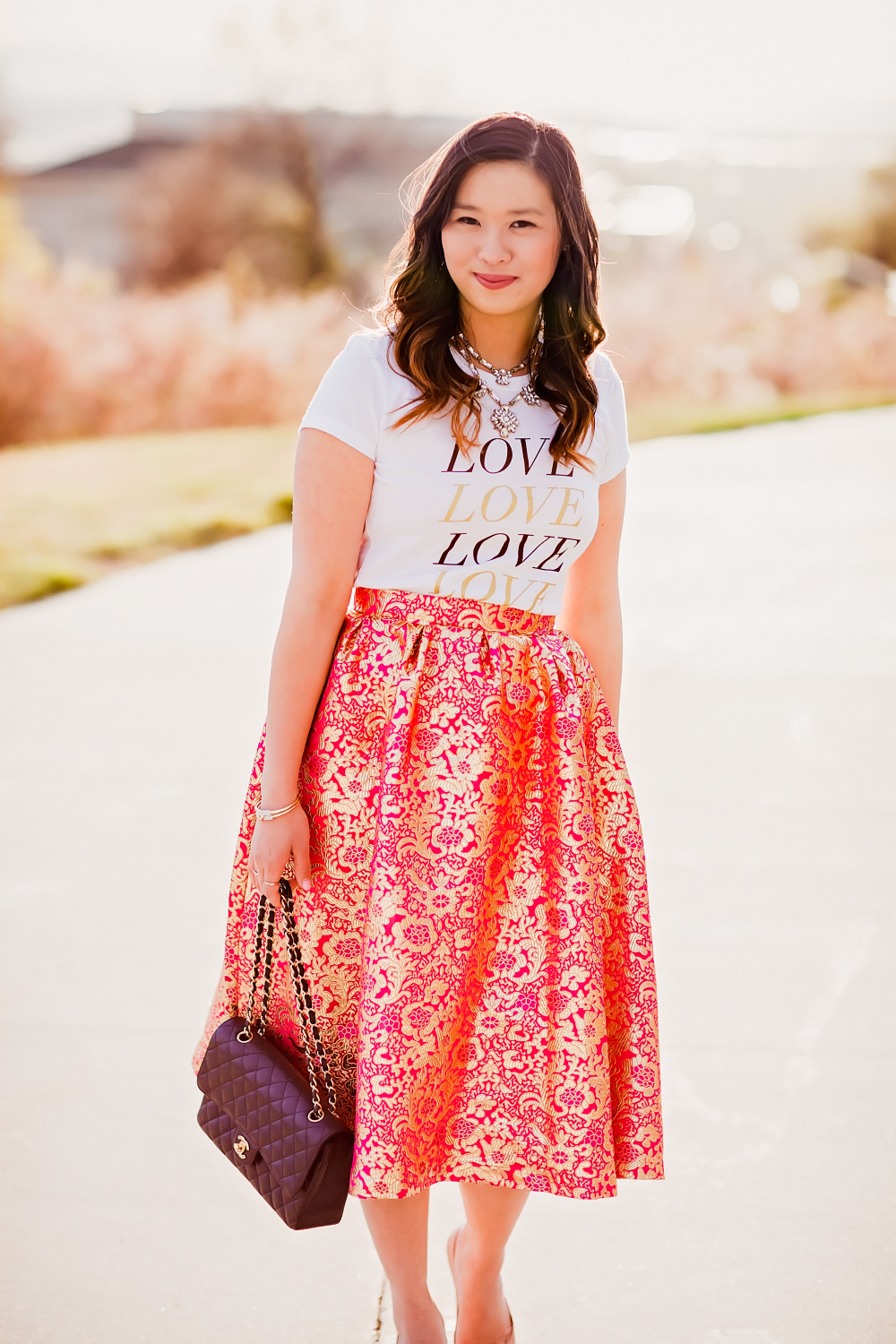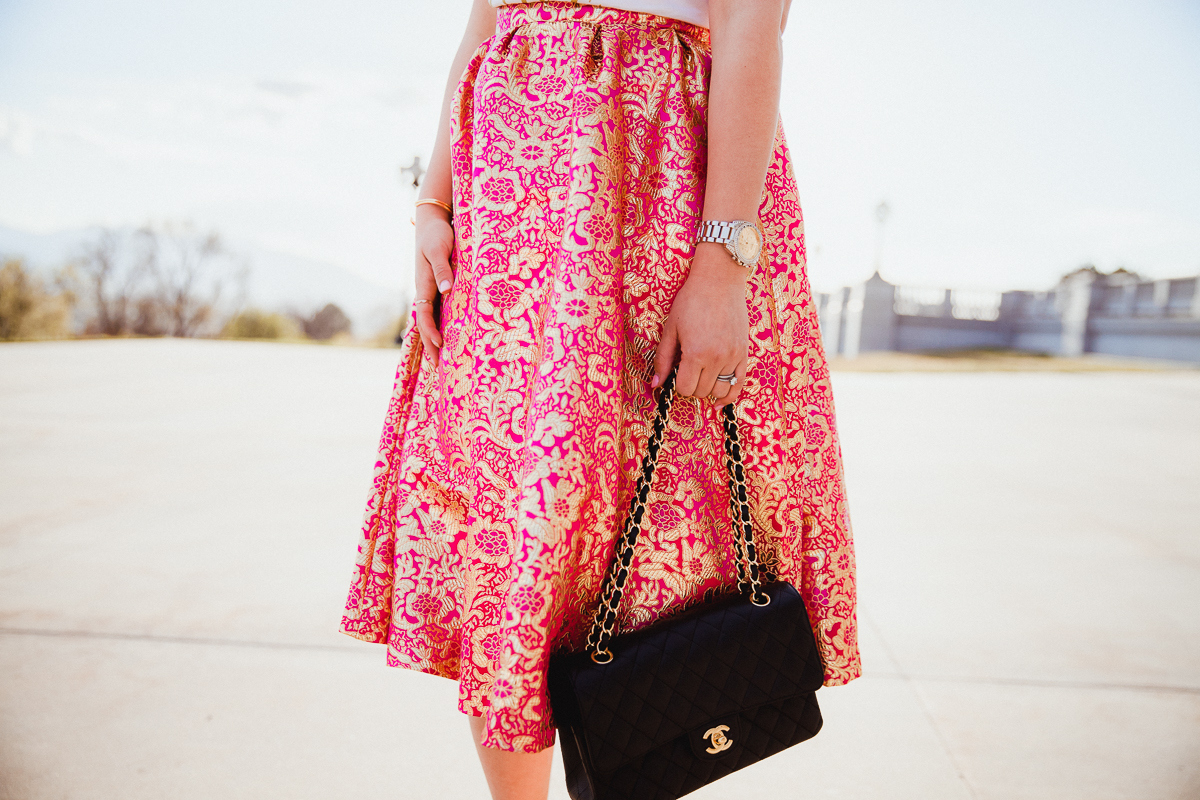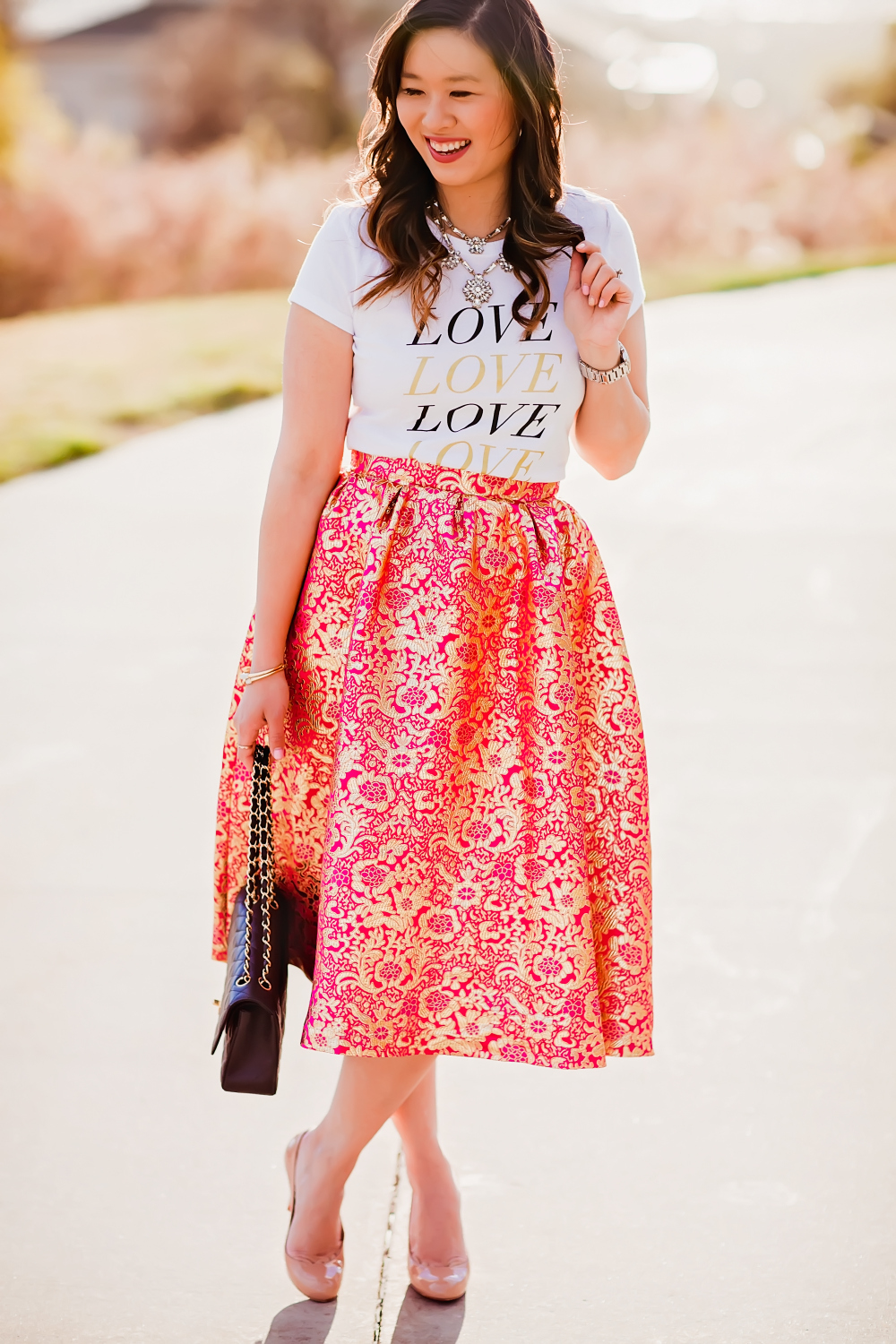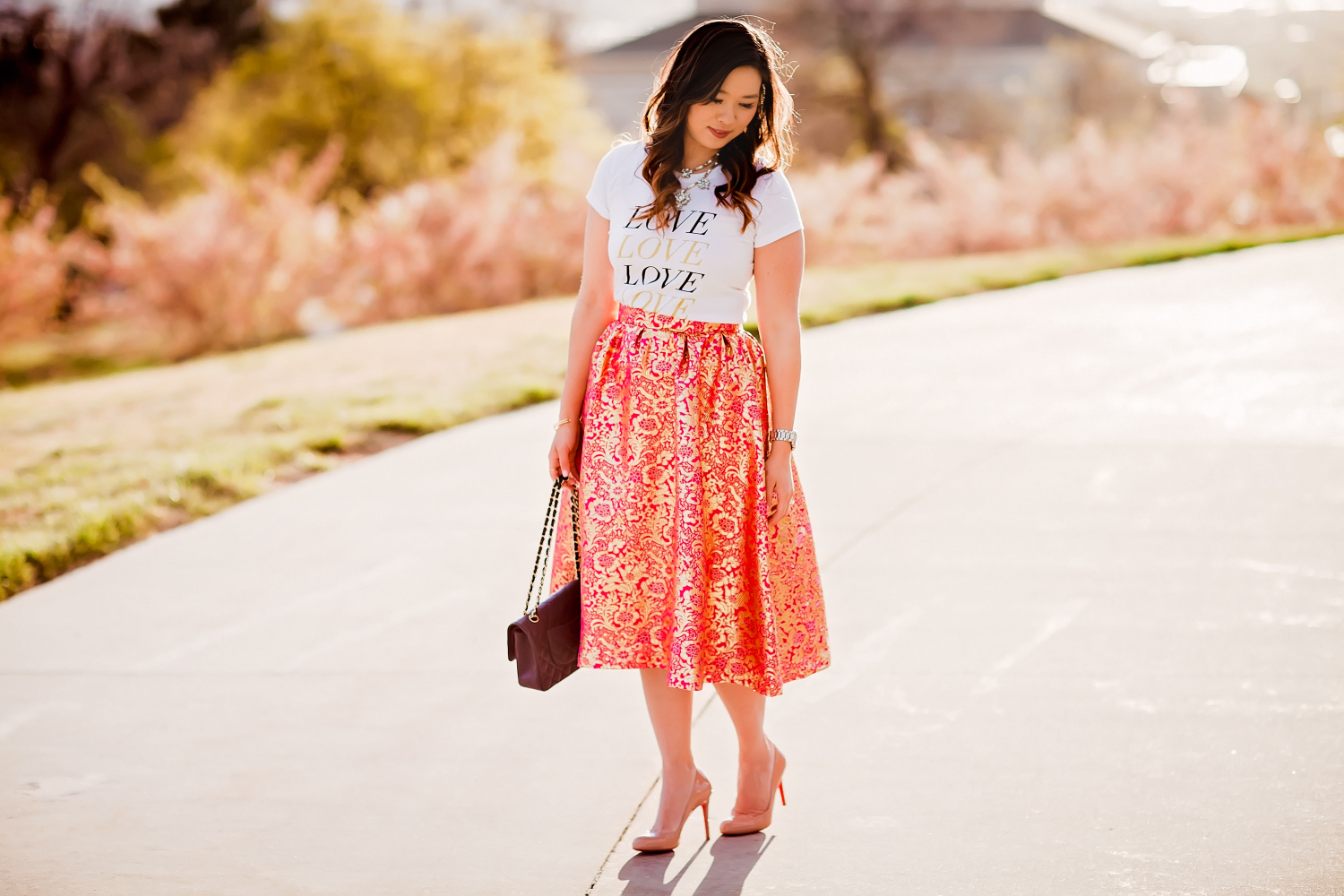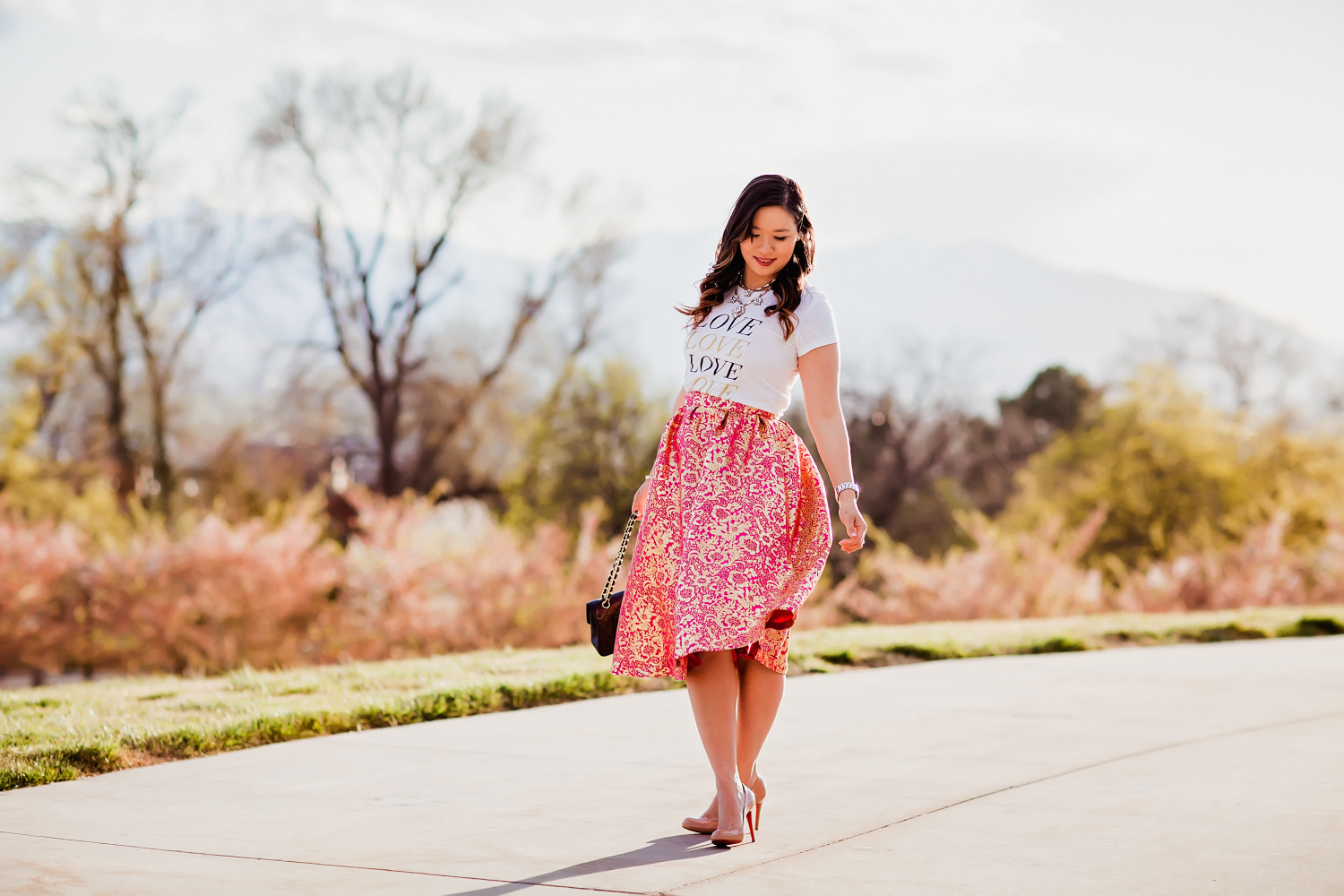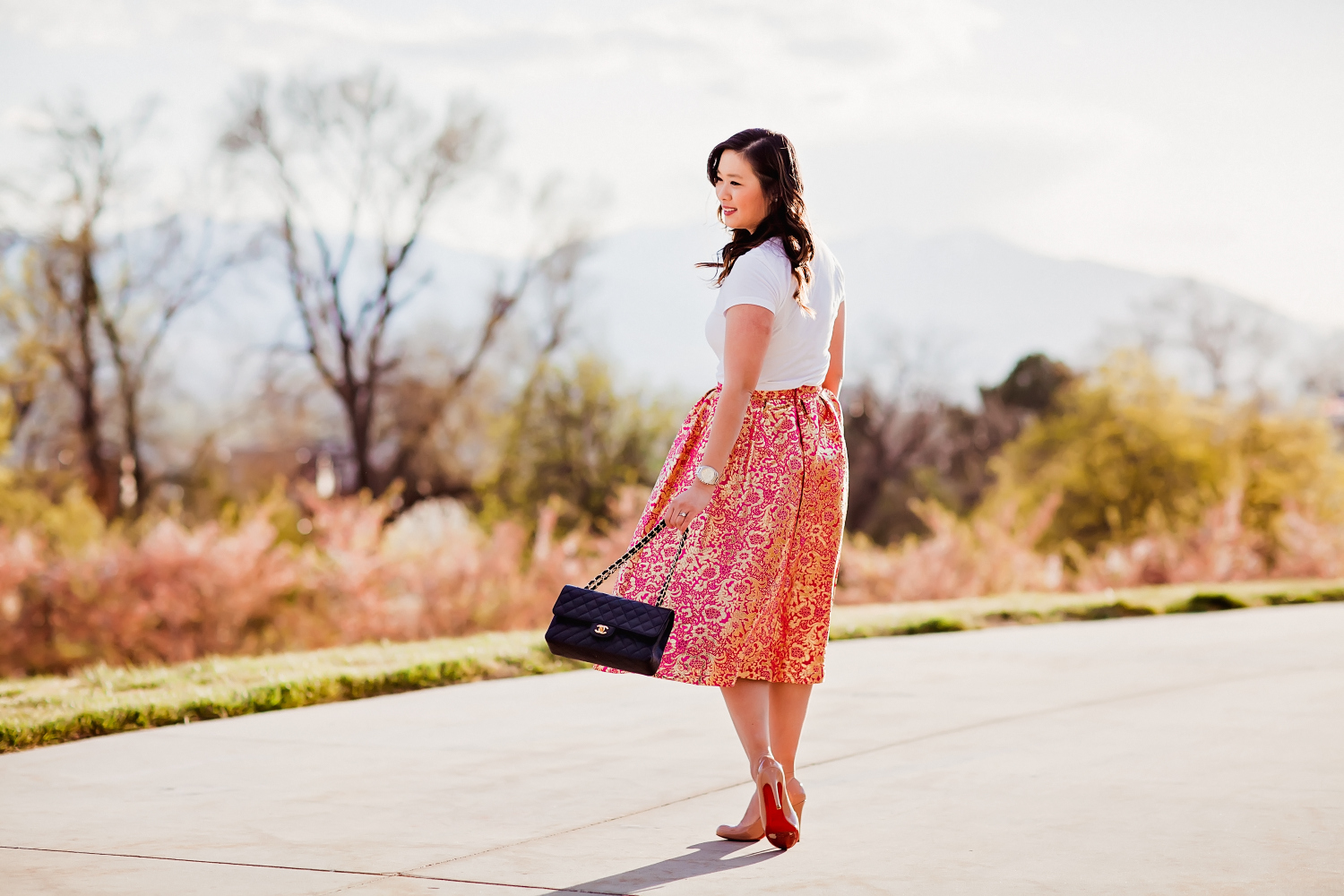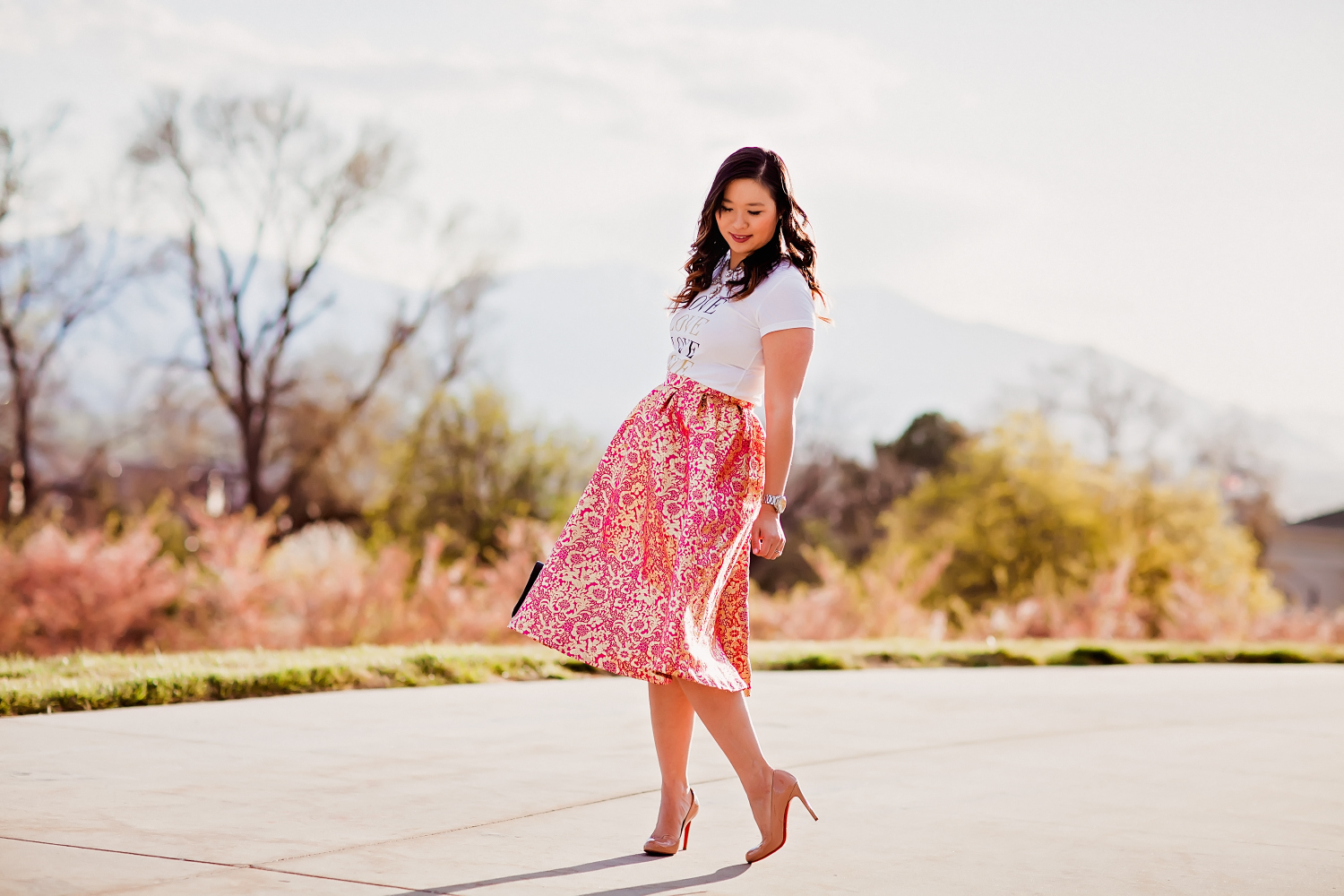 My outfit details:
Top: T+J Designs (take 20% off with code SANDY20)!
Skirt c/o Shabby Apple
Shoes: Christian Louboutin
Bag: Chanel
Necklace: T+J Designs (take 20% off with code SANDY20)!
Photos by Anastasia Strate Photography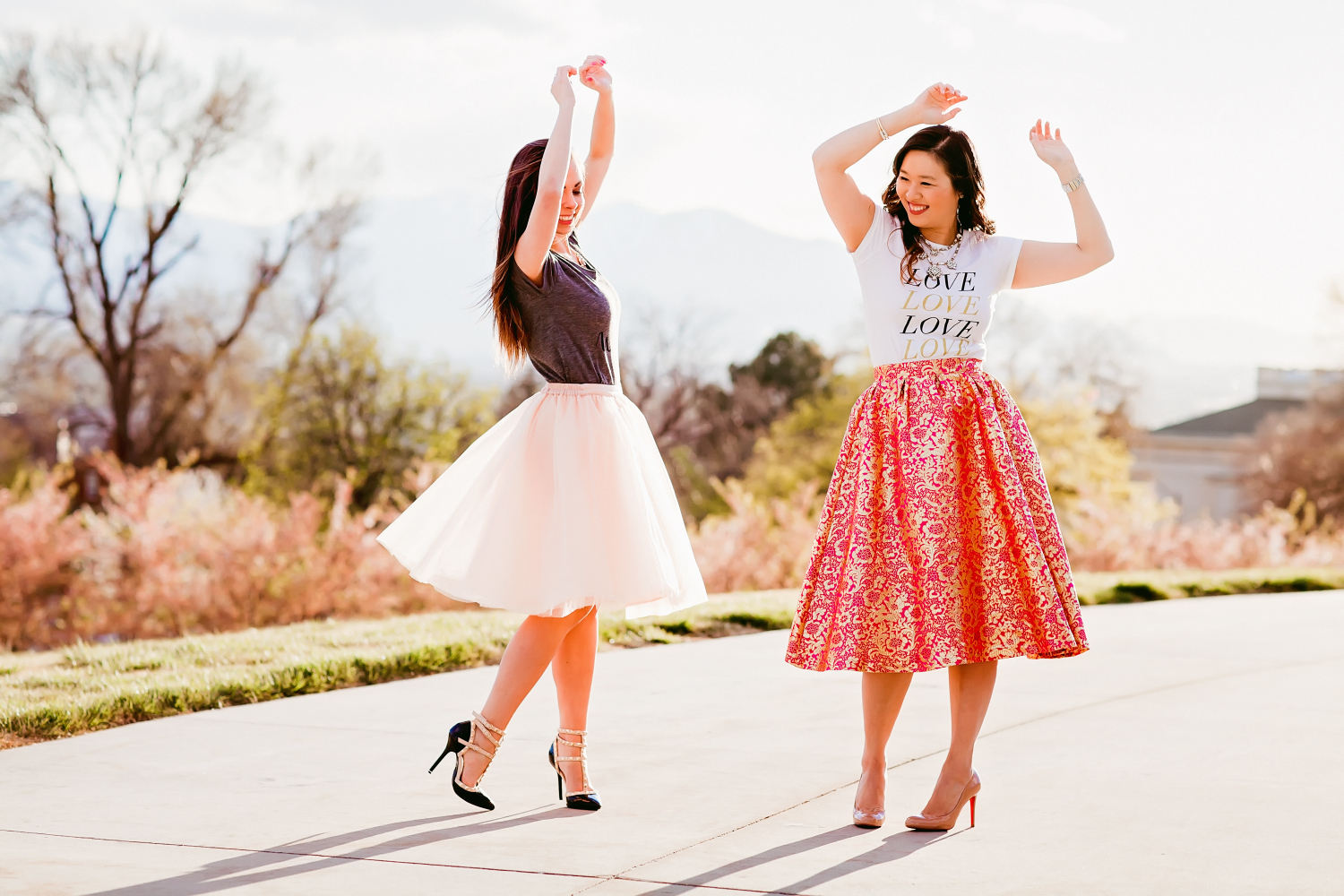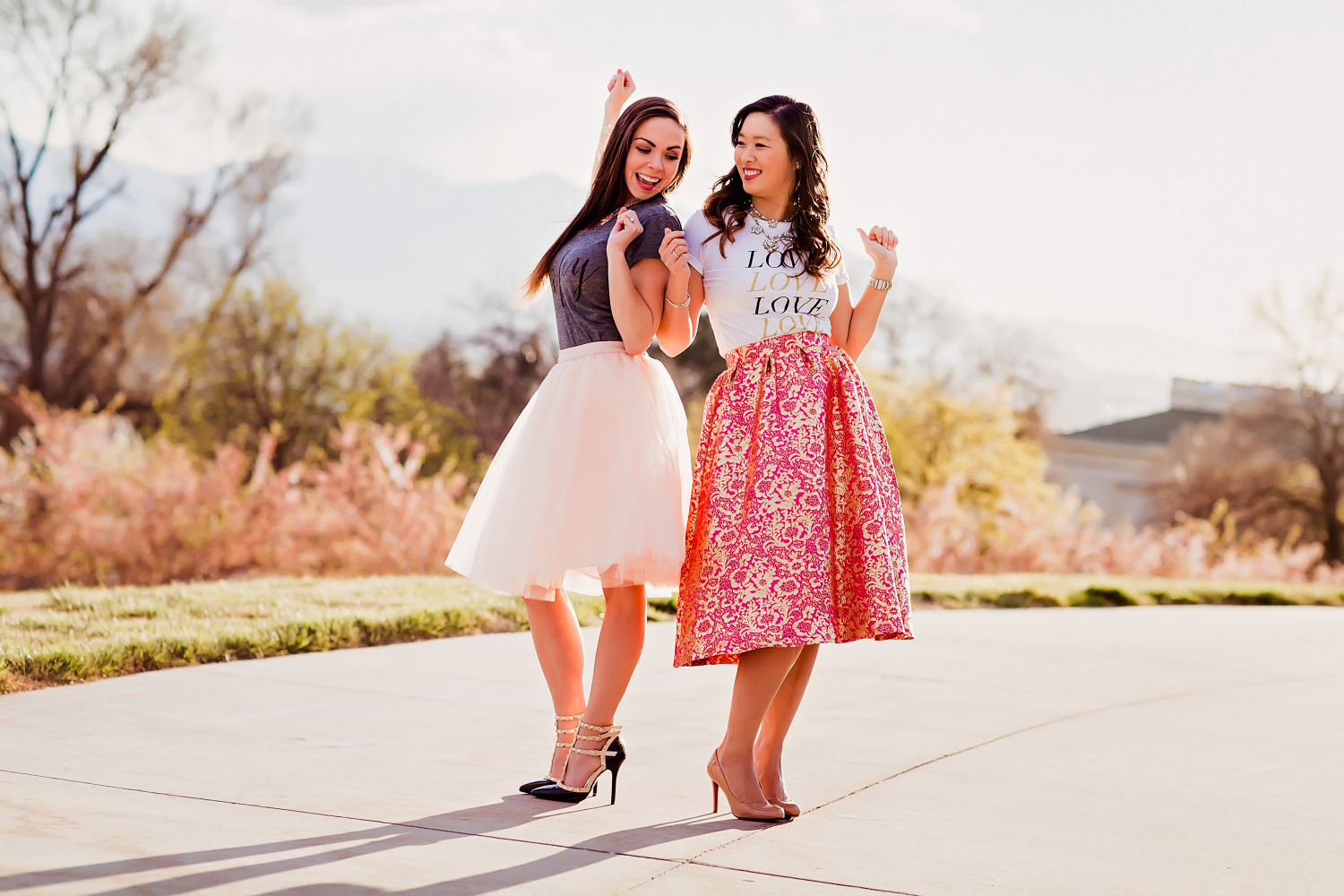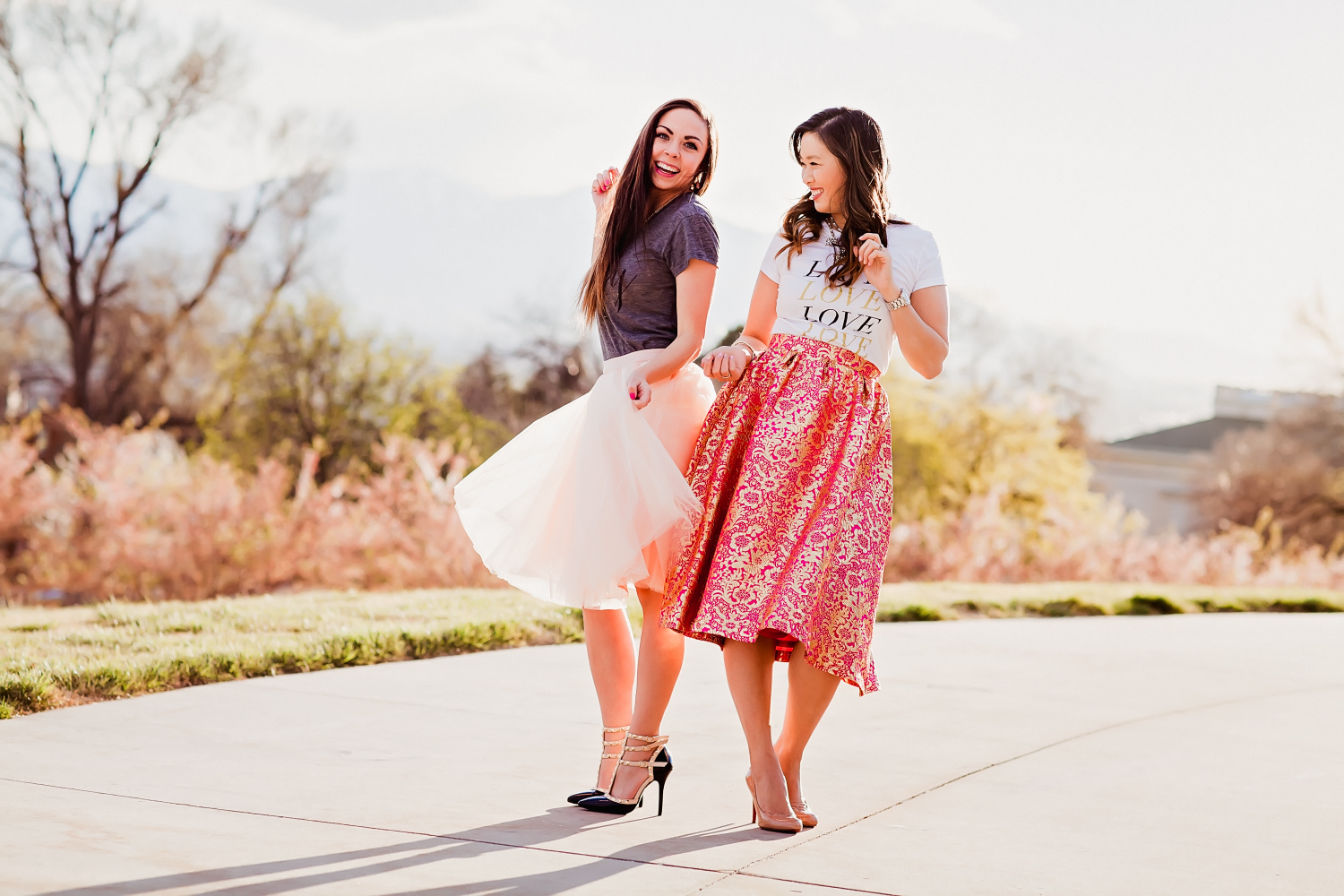 And here's a few shots of me and my girl Emily of Lovely Deseret in our graphic tees and pretty skirts in case you need some more fashion inspiration! 🙂 She styled her "Wifey" graphic tee with a beautiful tulle skirt and great heels! I love this girl so much and her style is on point!
Shop my look here: