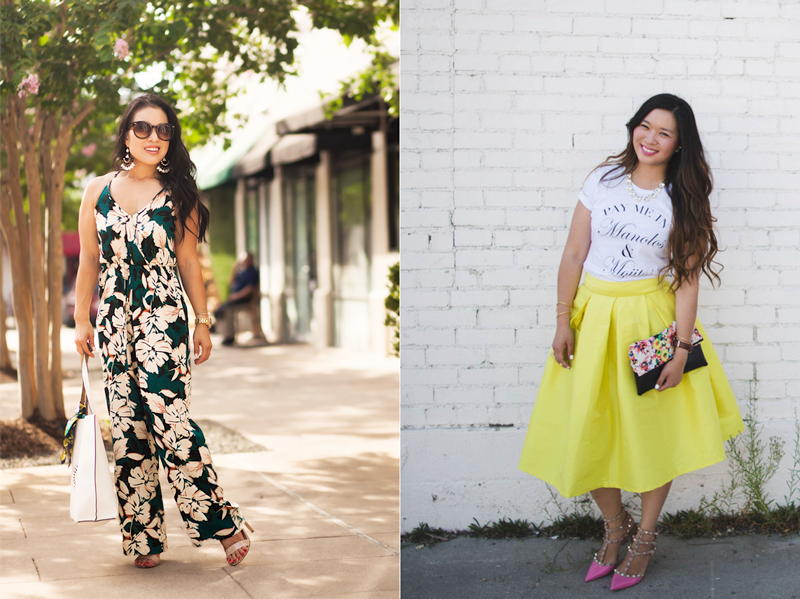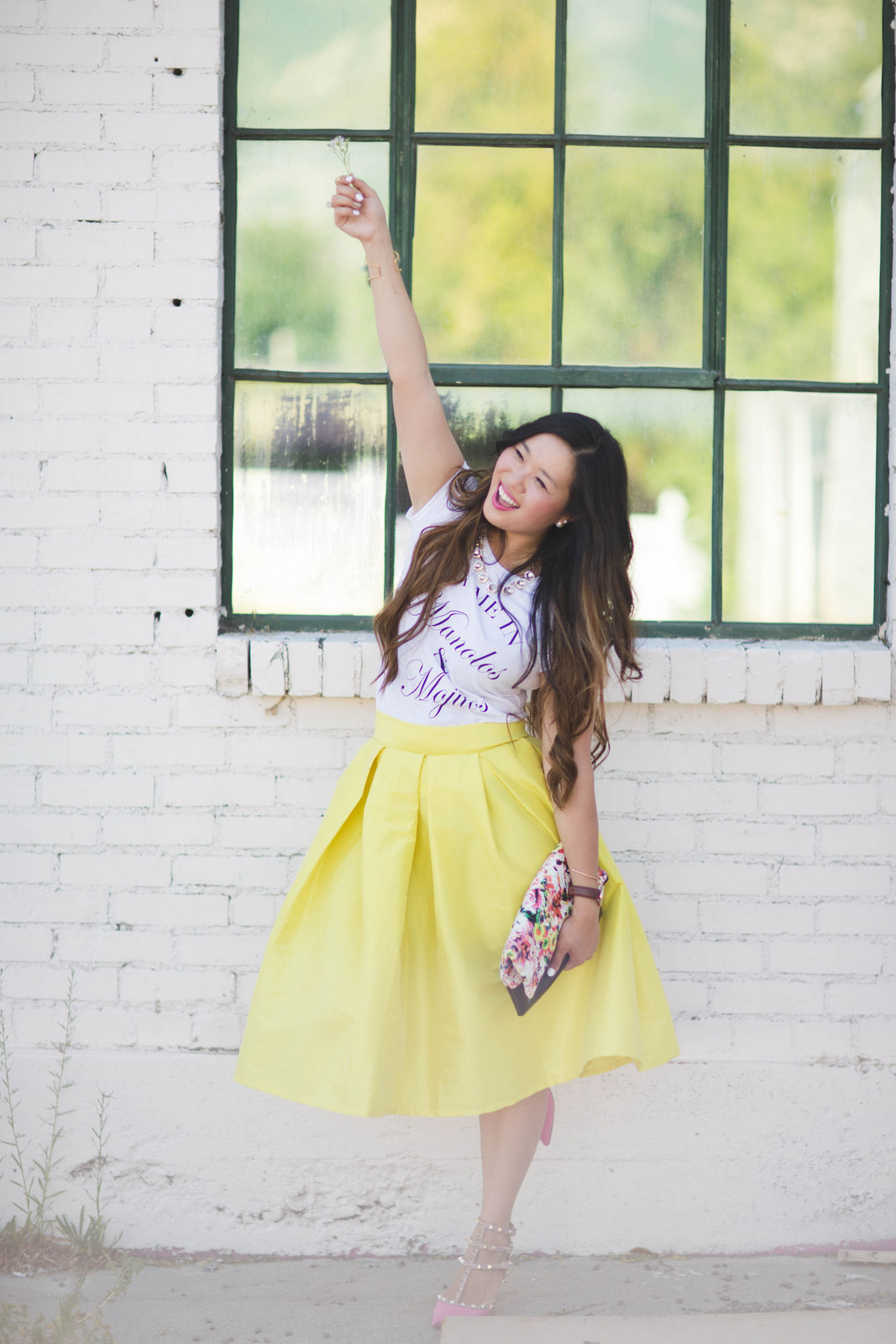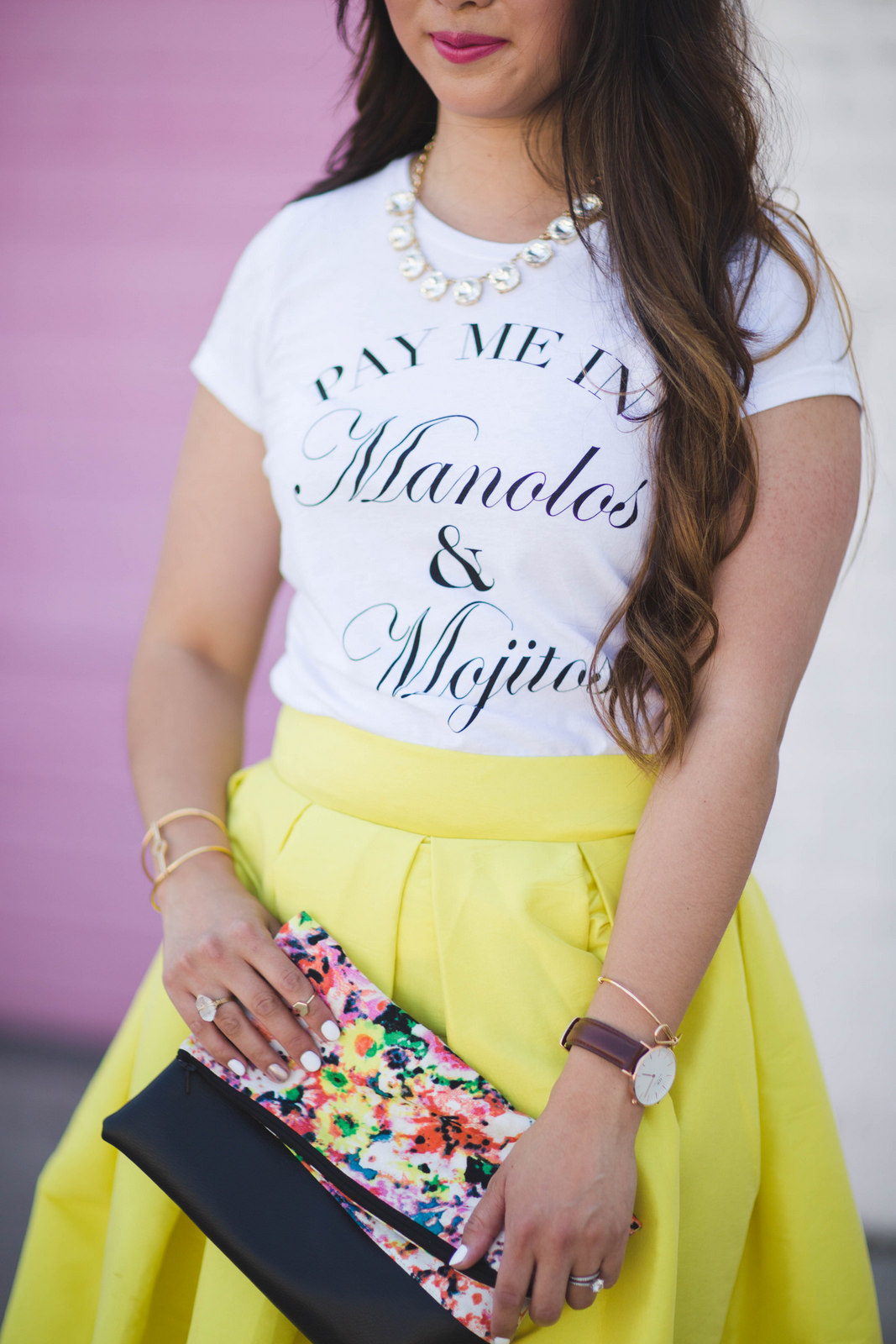 Welcome back to this week's On Trend Tuesdays Linkup!  Cute & Little and I are excited to see this linkup grow every week, so THANK YOU for joining us!! For this week's look, I bring you one of my favorite ways to style a look EVER.  I'm serious.  It' been this years go to dressy look for events, for work, for anything!!  It's basically a graphic tee (my collection is kind of out of control now but I still want more) + midi skirt, some chic heels, jewelry, bag and you are done!!  And I'm sure you know how obsessed with T+J Designs I am.  They've got the best graphic tees, midi skirts and TON of other chic items as well.
And yes, those are my hair extensions again!  I LOVE THEM!!!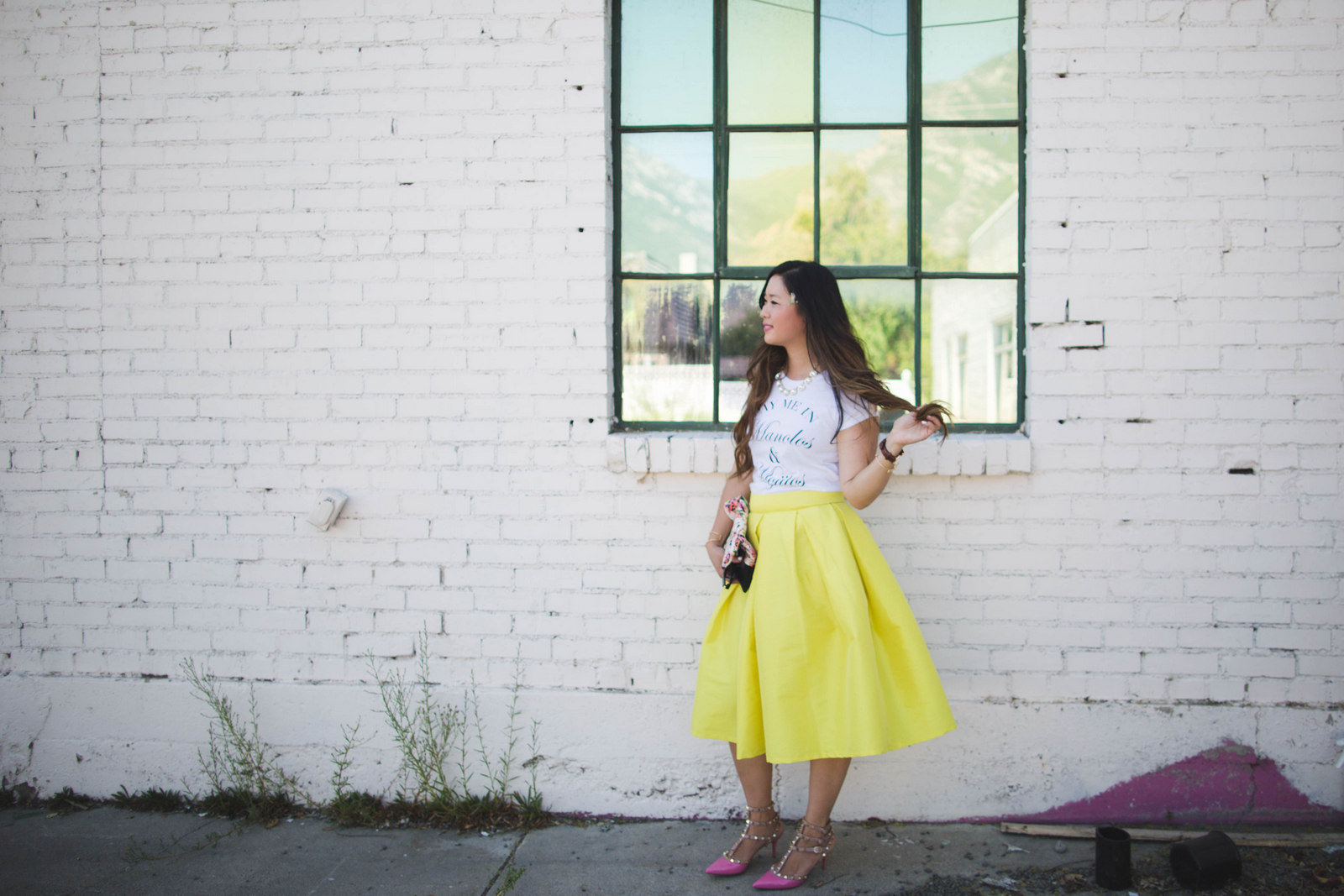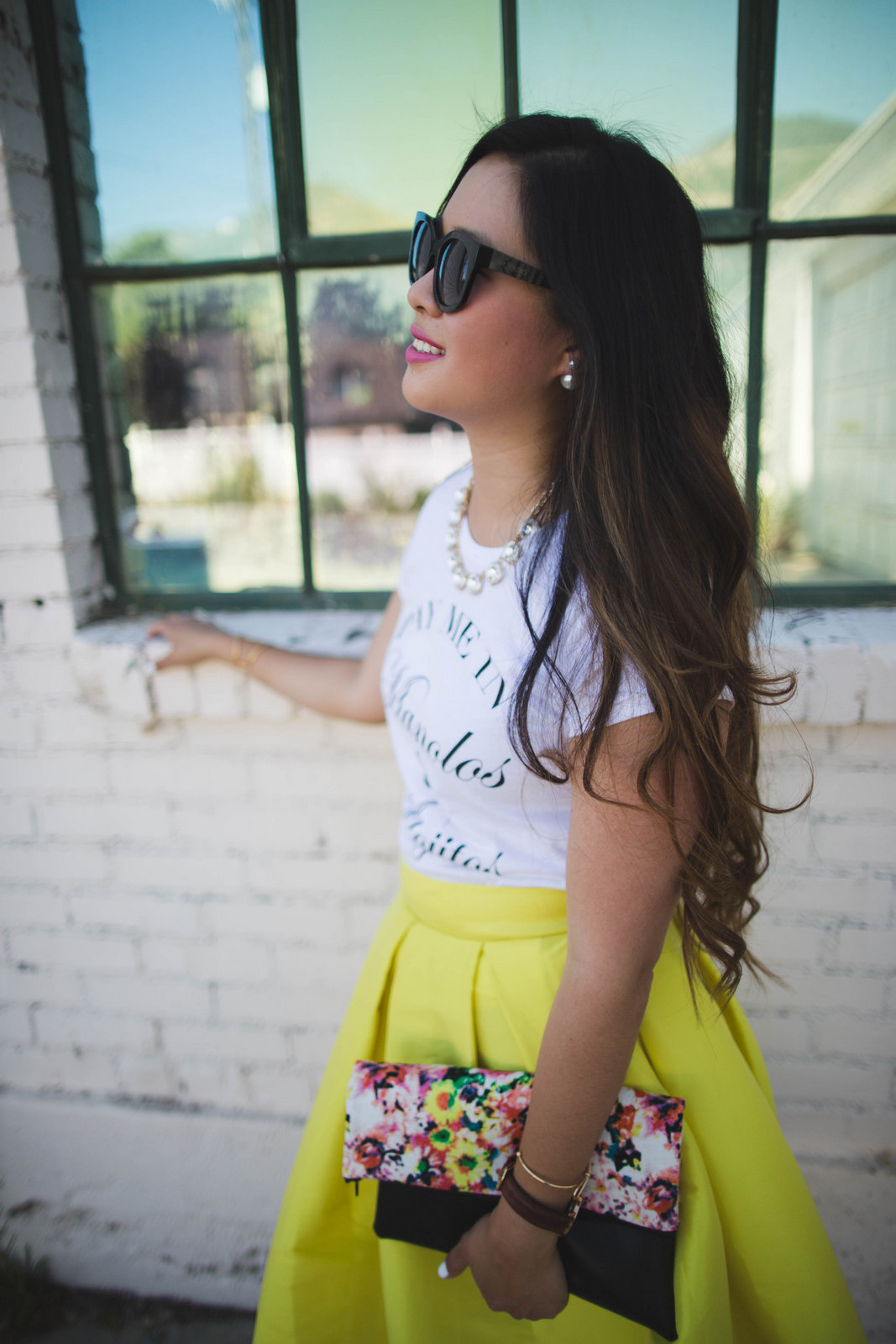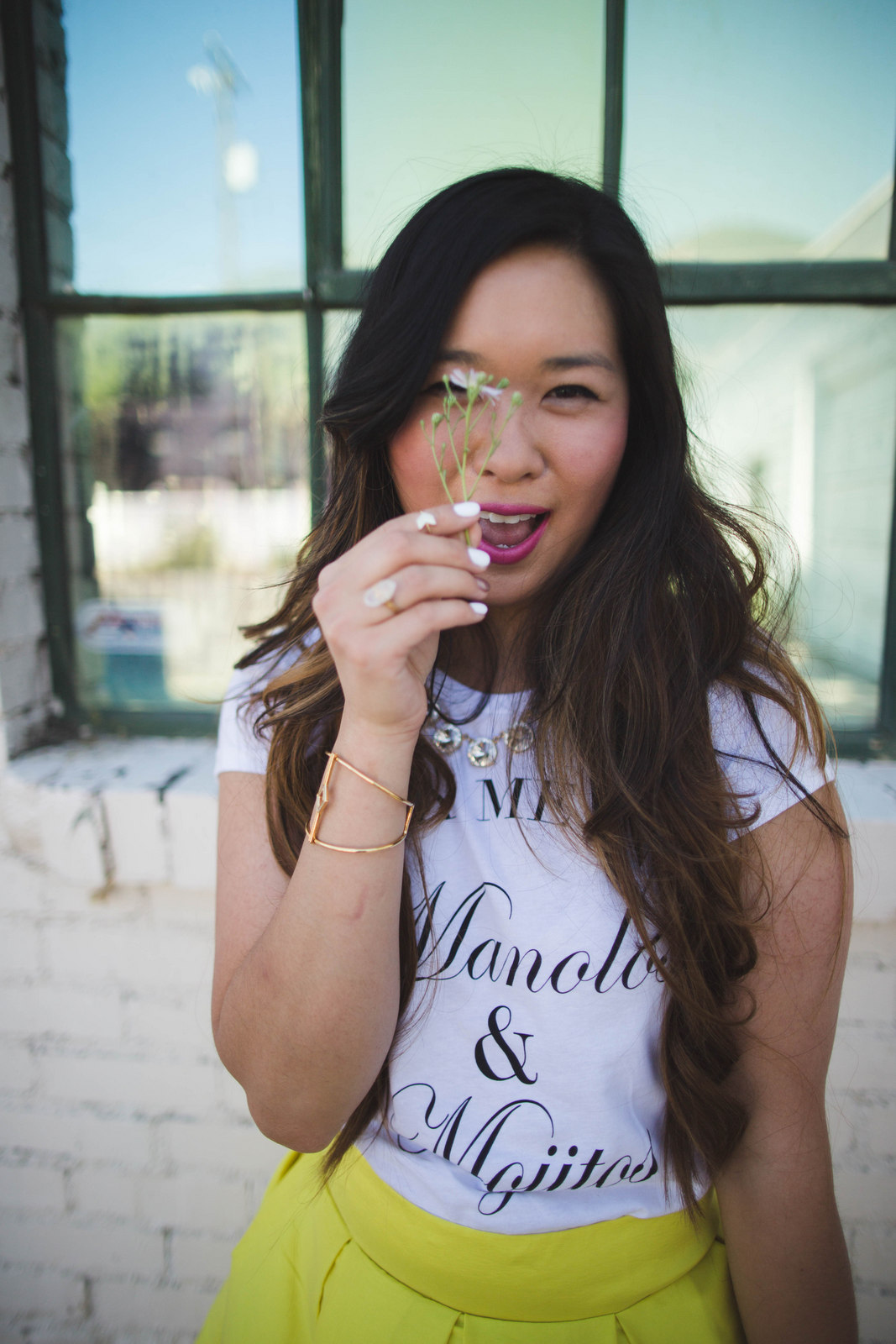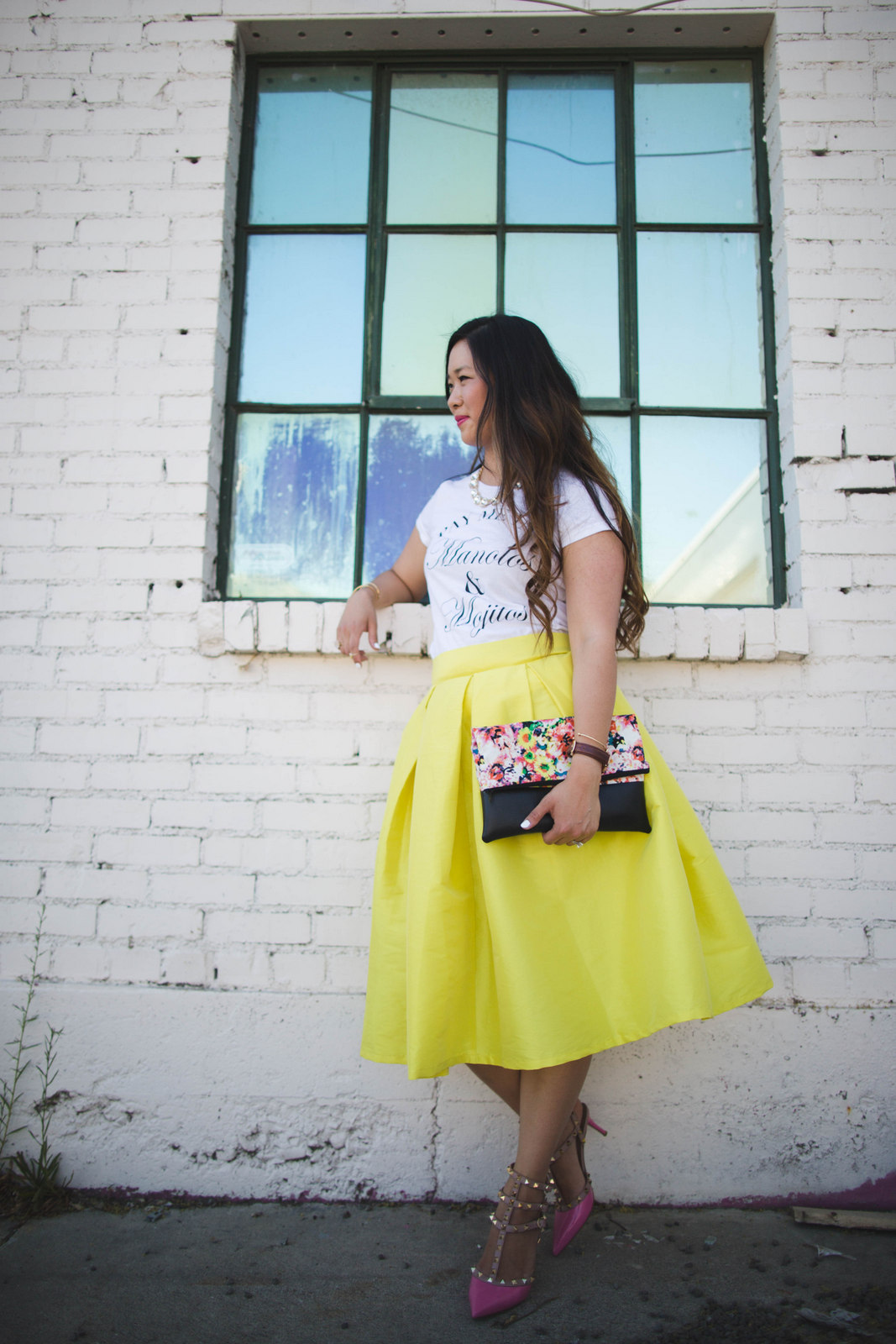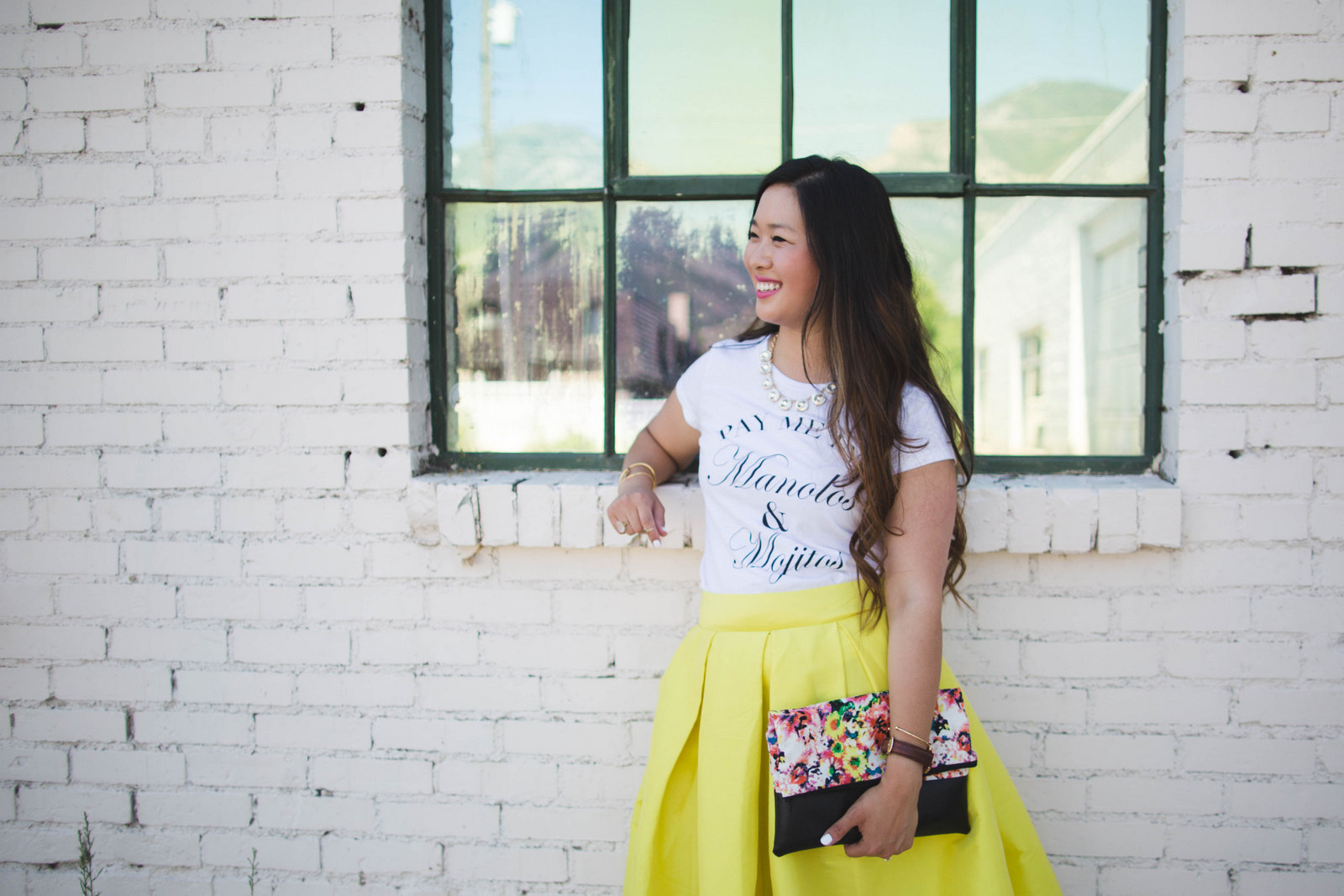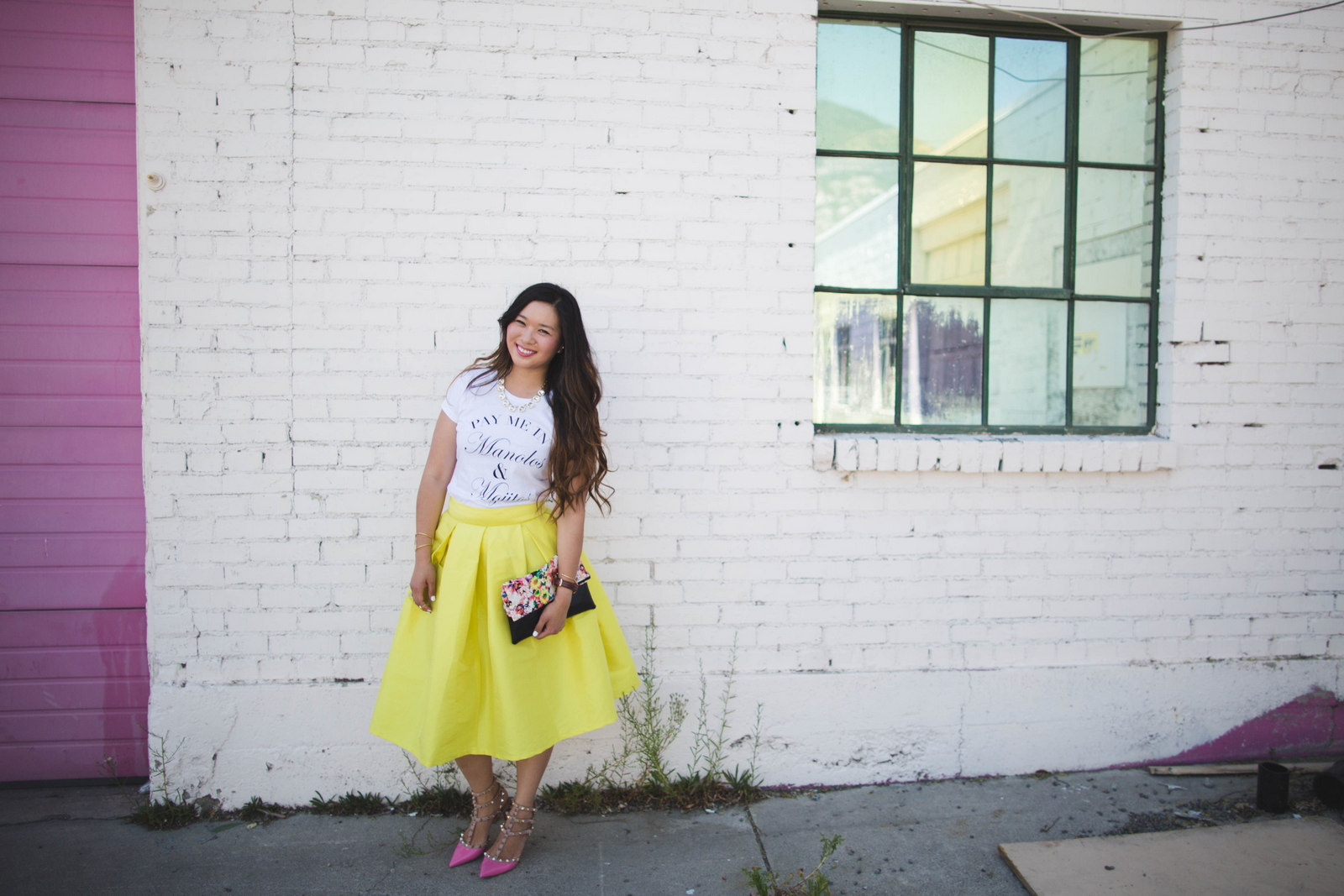 Outfit Details:
Top: T+J Designs (take 20% off with code SANDY20)
Skirt: T+J Designs (take 20% off with code SANDY20)
Shoes: Valentinos
Bag: Lacy Lou Design
Necklace: Cents of Style
Watch: Daniel Wellington (take 15% off with code SANDYALAMODE)
Hair extensions: Laced Hair
Curling Wand: Jose Eber
Photography by Shailynn Photography
Shop the post:

The most clicked link from last week's linkup is… Brooke from KBStyled.  Congrats girl!  I just love the pops of color in your outfit and white is soooo perfect for Summer right now!!!
So go ahead, link up your style post here and you could be featured next week too!  Make sure to leave a few comments on at least 5 other blogs, find some new bloggers to follow and get some outfit inspiration!!  (I always make it a goal to comment on at LEAST 5 blogs a day, it's not easy every day, but I just love showing love to my blogger community. 🙂