This post was sponsored by Blendtec, but all pictures and opinions expressed are my own.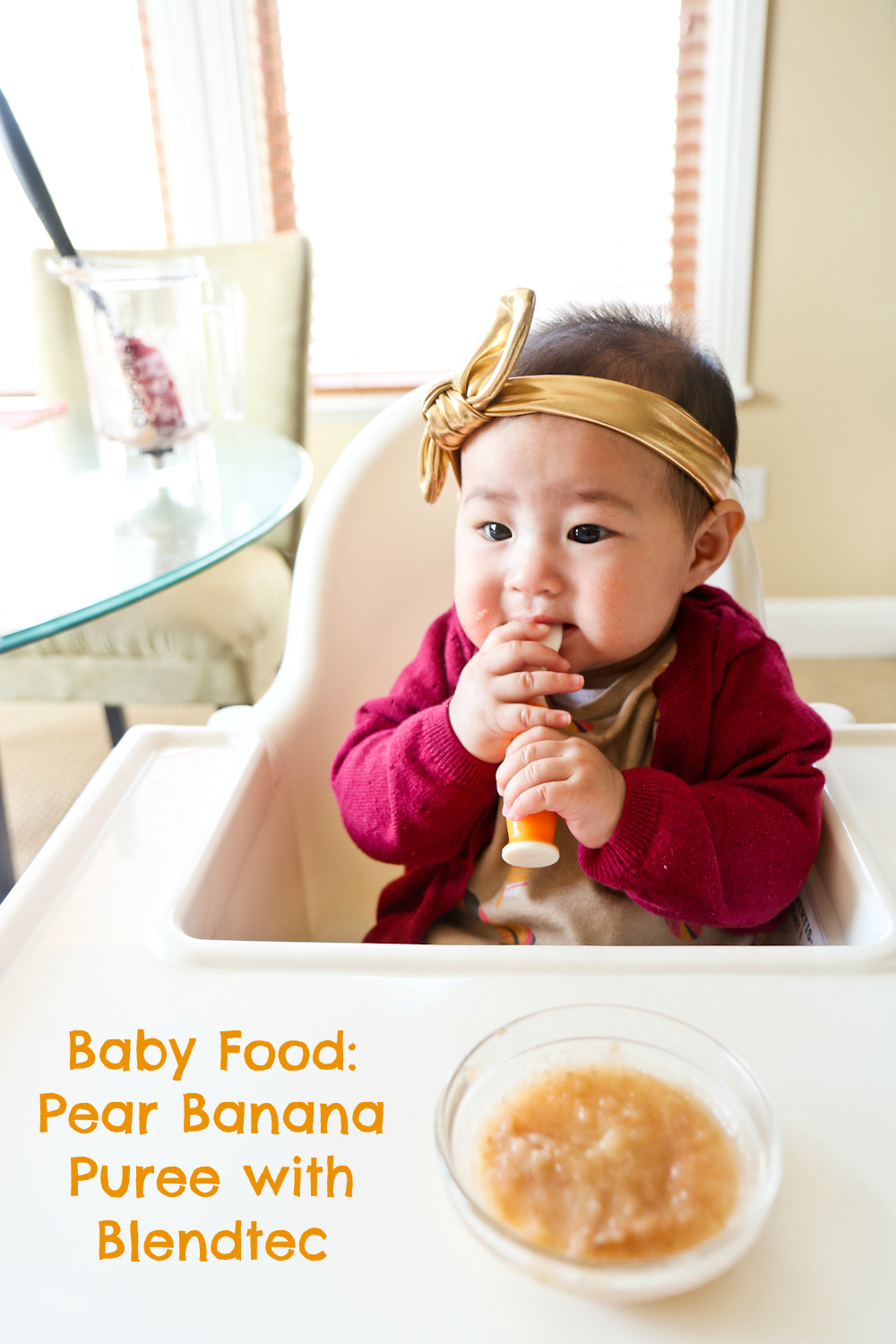 Baby girl is 7 months old, time is flying and I just can't believe she is growing up so fast!  For the first 5 months of her life or so, she was pretty much drinking breast milk and some formula, and just recently we have started introducing some rice cereal and solids.  I've always been told to introduce foods slowly and one at a time for babies, as you never know what type of allergies your baby may have and it's always good to be cautious. One of the first foods we ever fed to Vivian was bananas. I just love her little face when the spoon touches her mouth and her tongue feels its away around that "strange texture" of food. It's just too cute. We had been feeding her bananas for weeks… when I figured we needed to mix things up.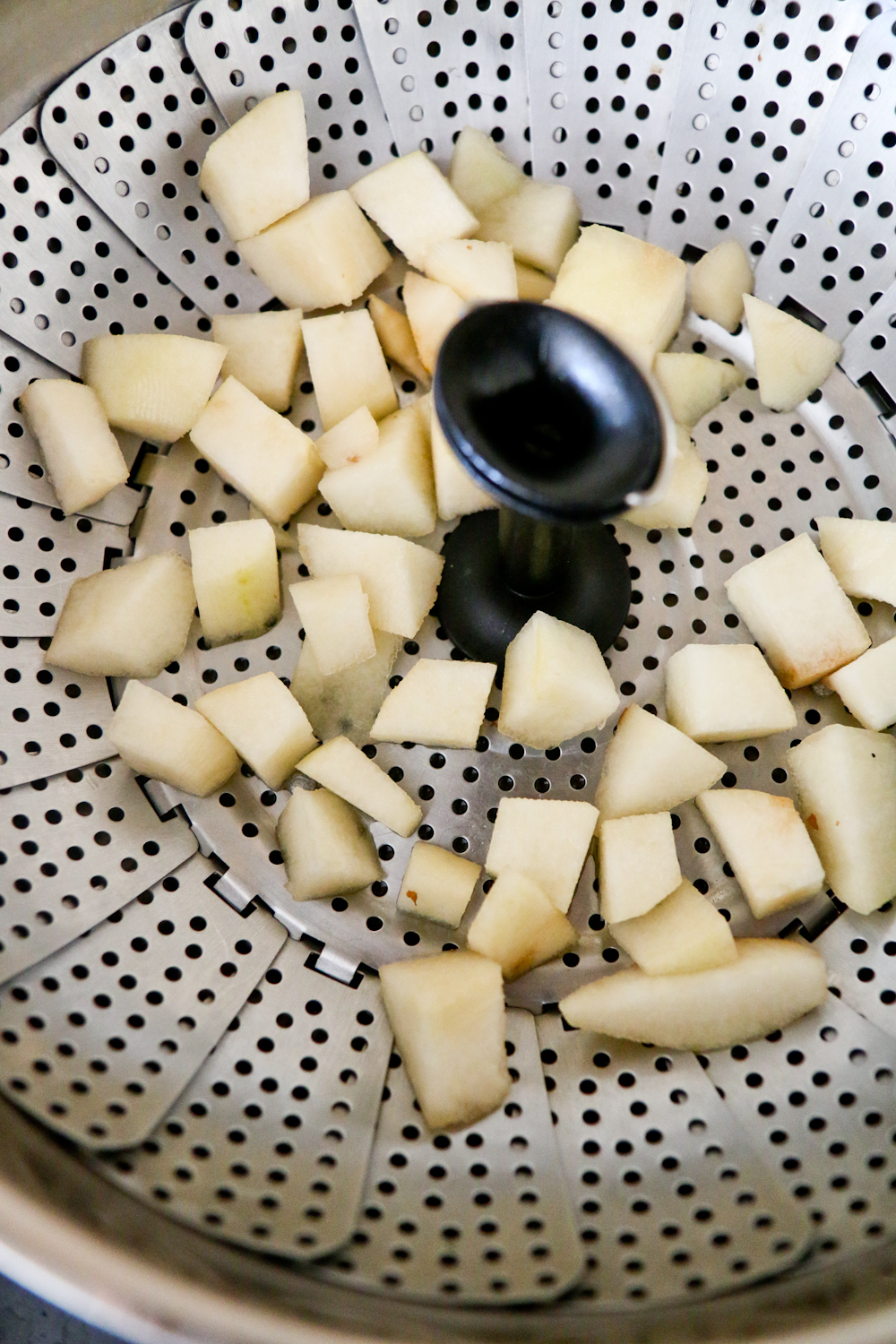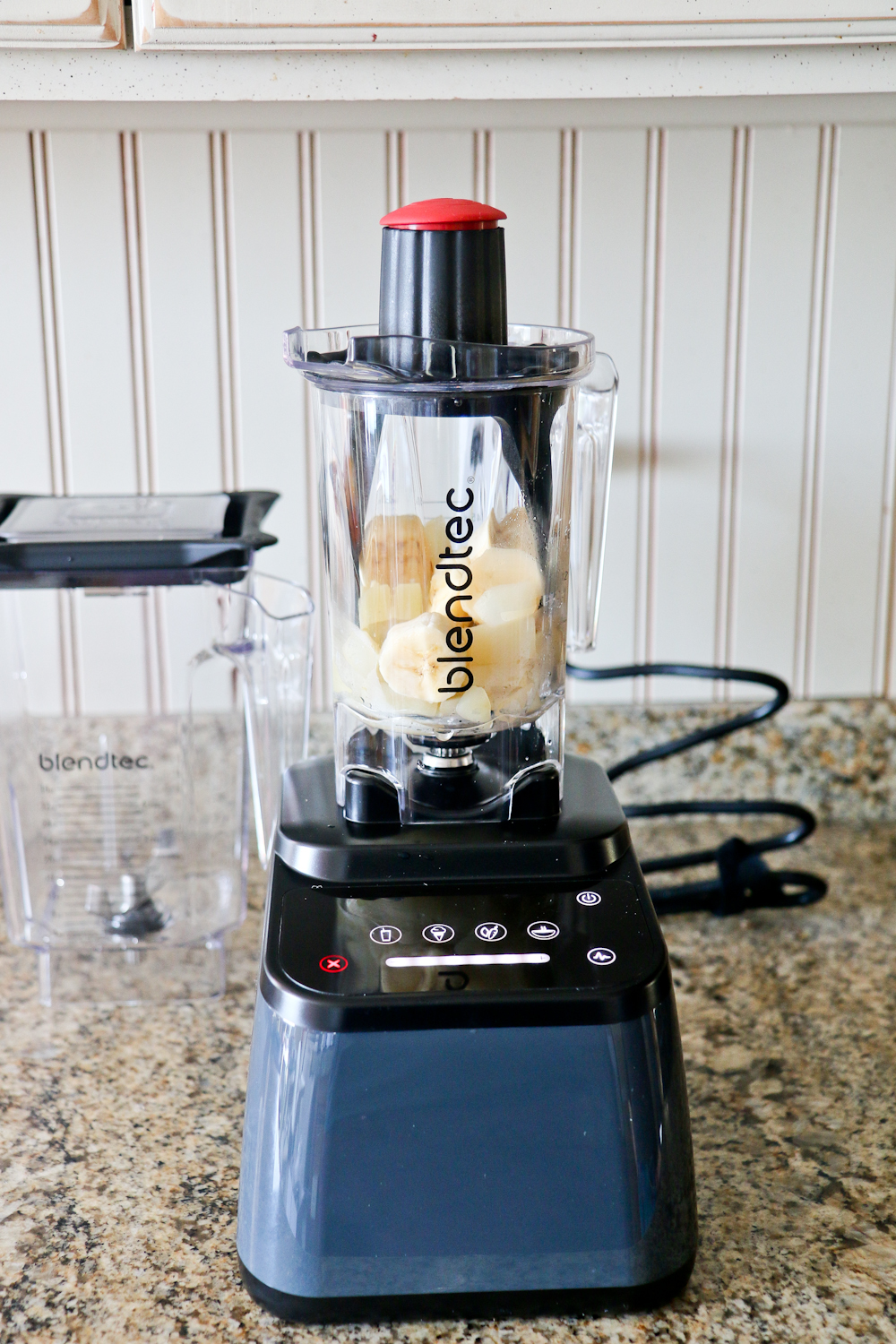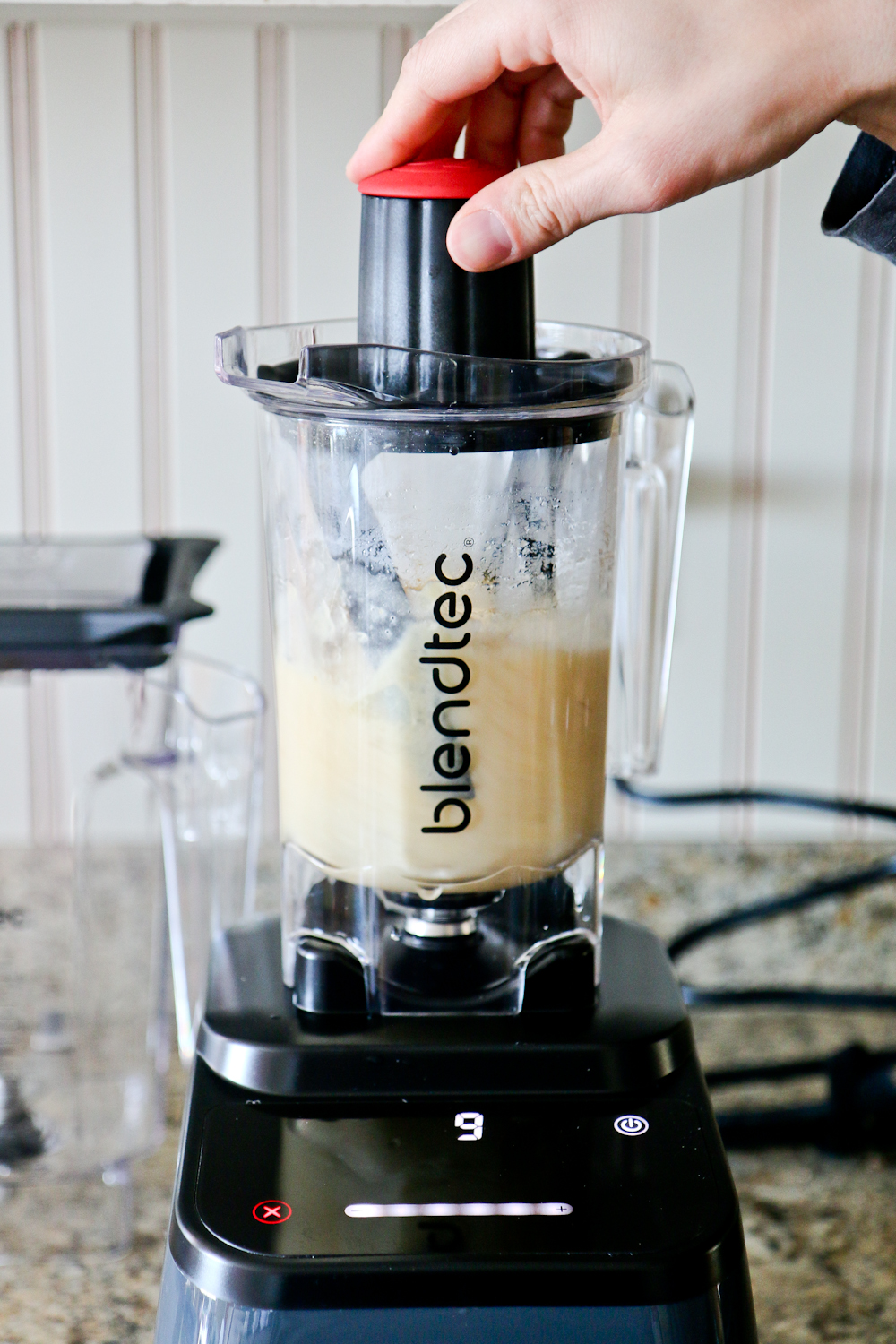 One must have item for making baby food is a high quality blender. This Designer 625 Blendtec is high power, easy to use, not too loud when it blends, and it comes in 7 beautiful colors to match your own kitchen decor.  To make Vivian's baby food, I actually opted for using a Twister Jar.  This is a great option for baby food as the twisting motion forces the ingredients from the sides of the jar back into the blade, allowing you to achieve a perfect blend every time. Also included is a spatula that is the perfect size for that Twister Jar so you can get every last bit of food out of the jar.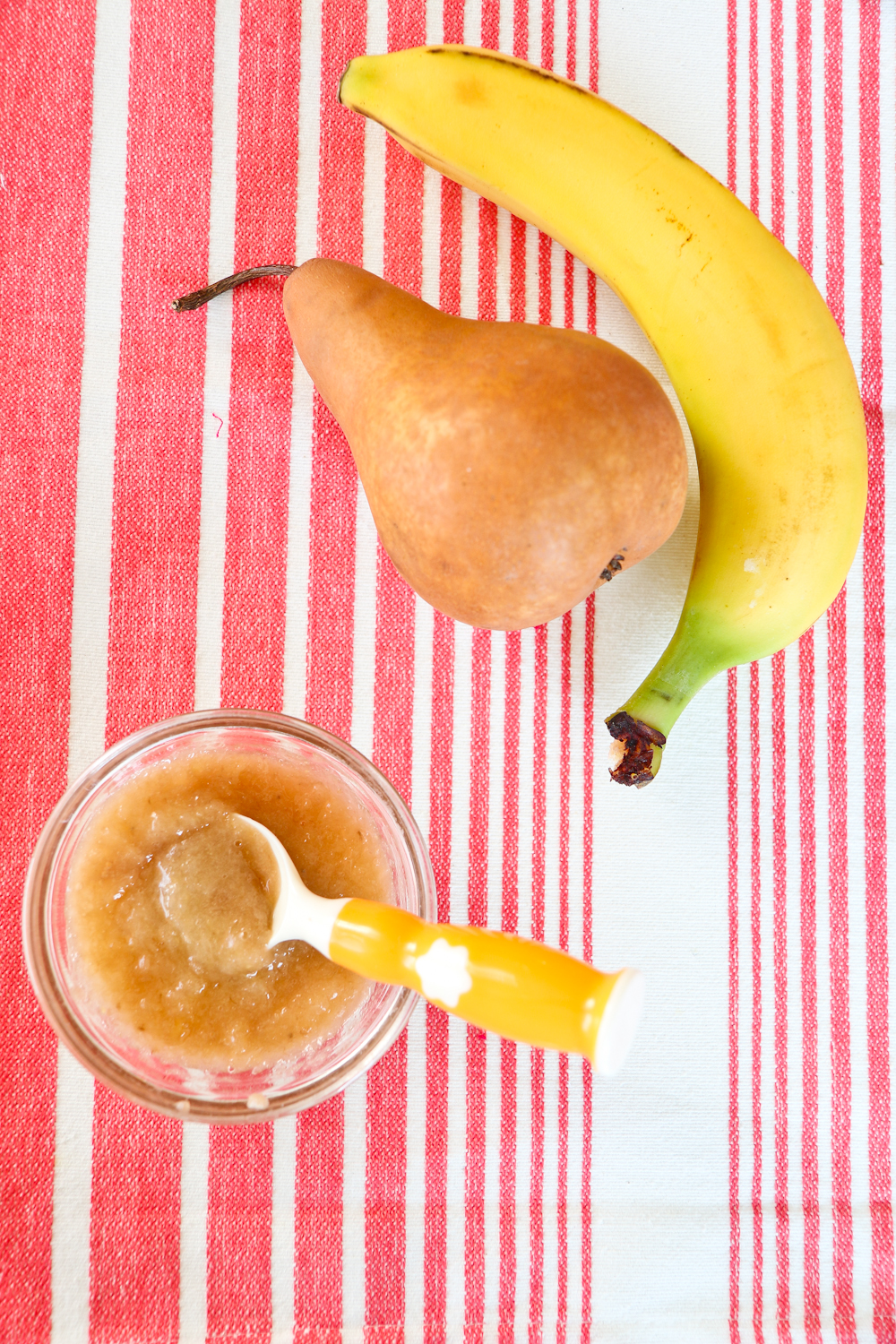 Pear Banana Puree
Directions:
1) Peel skin of pears.
2) Chop pear into chunks.
3) Fill pot with water and steam pear chunks on medium heat for 10 minutes (to soften).
4) Let pear chunks cool.
5) Put pear chunks and banana chunks in Blendtec blender (I used the twister jar).
6) Blend on smoothie setting until desired consistency (add breast milk or formula if too thick).
7) Store and freeze in ice cube trays.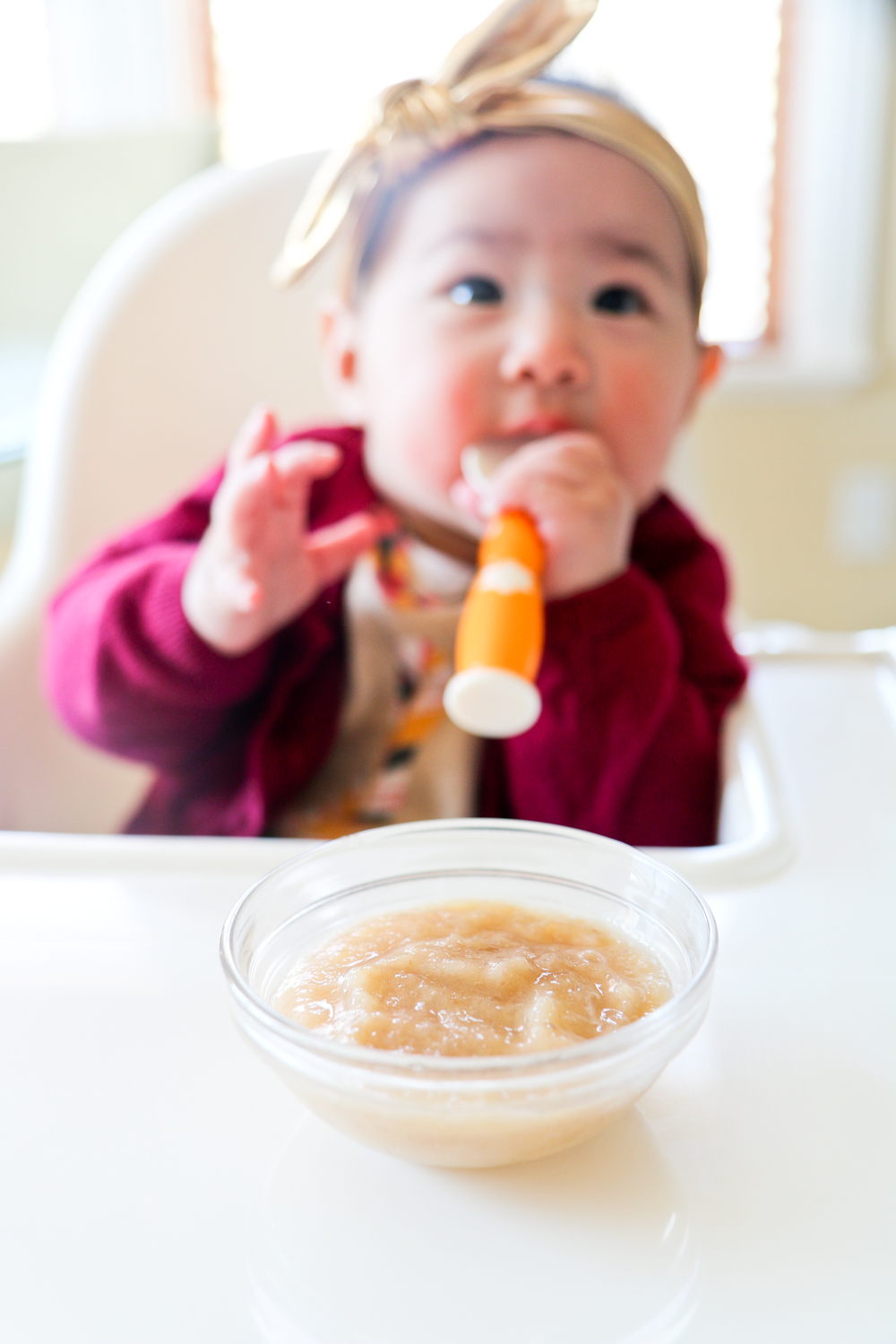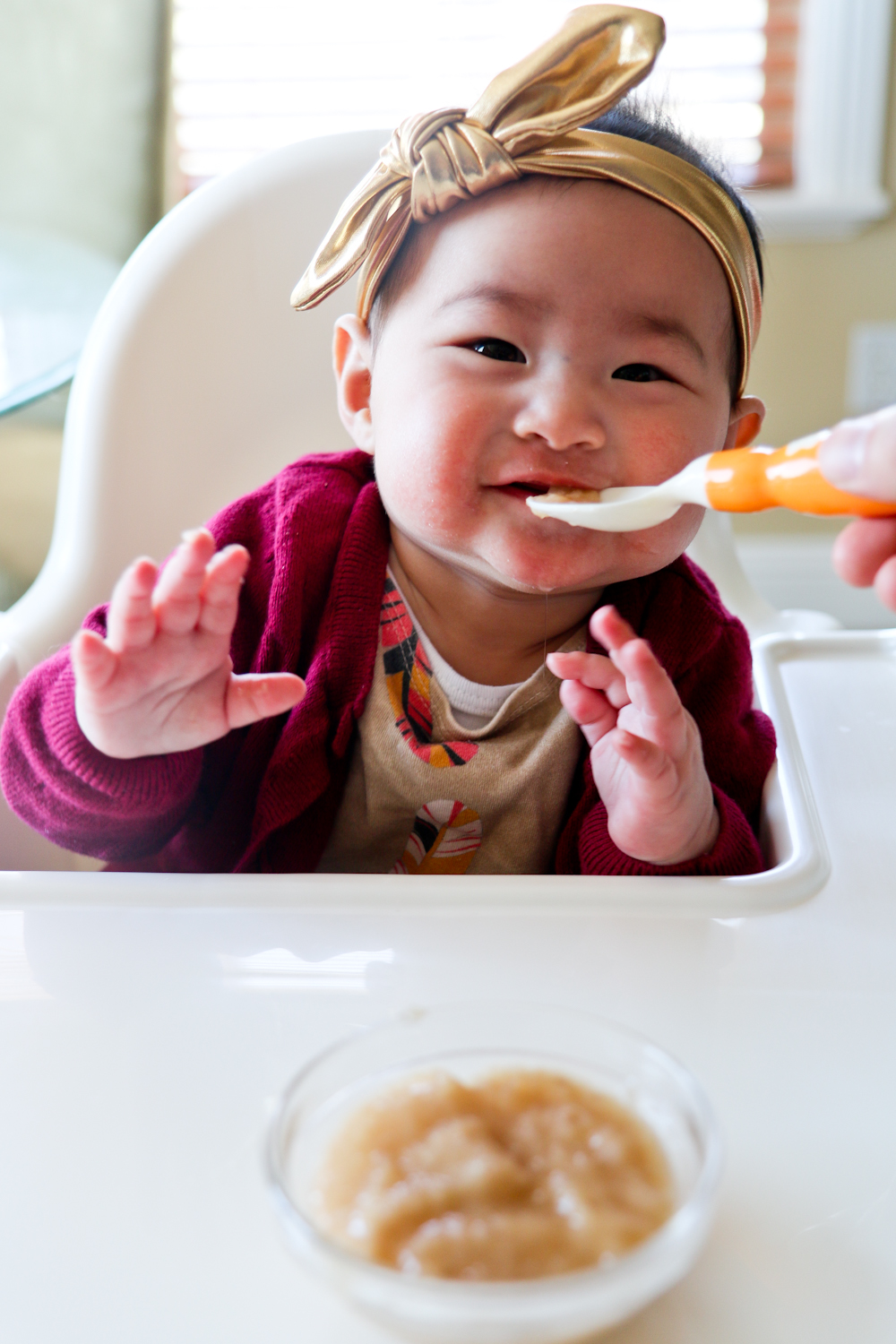 As you can see from these photos, baby girl was a huge fan of her new pear banana puree. Not going to lie, I tried a little bit of myself and it tasted just like a delicious fruit smoothie! I'm pretty excited about introducing her to new foods throughout the next few months and just seeing what she likes and doesn't like.  And I'll be sure to document new recipes and update you here. 🙂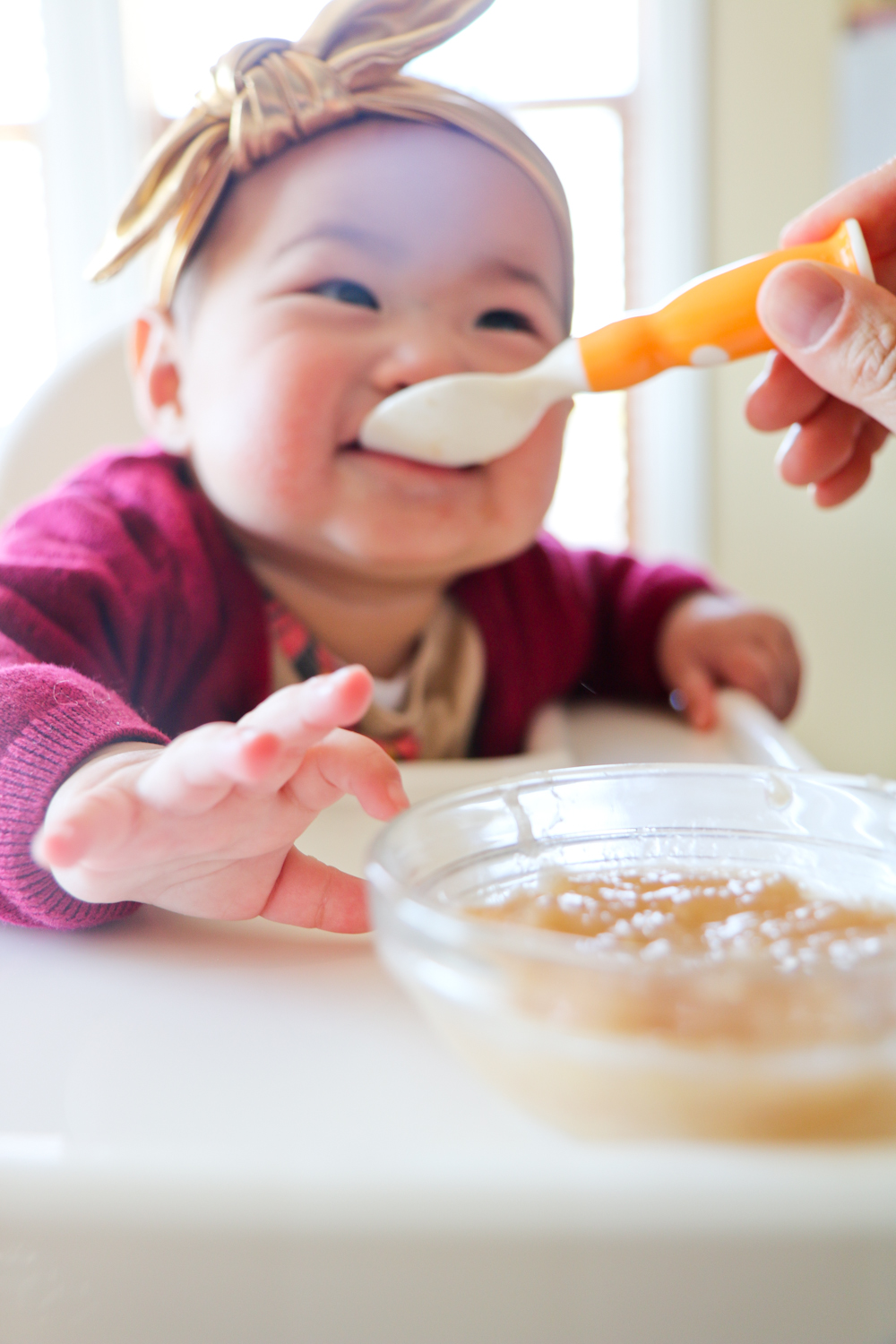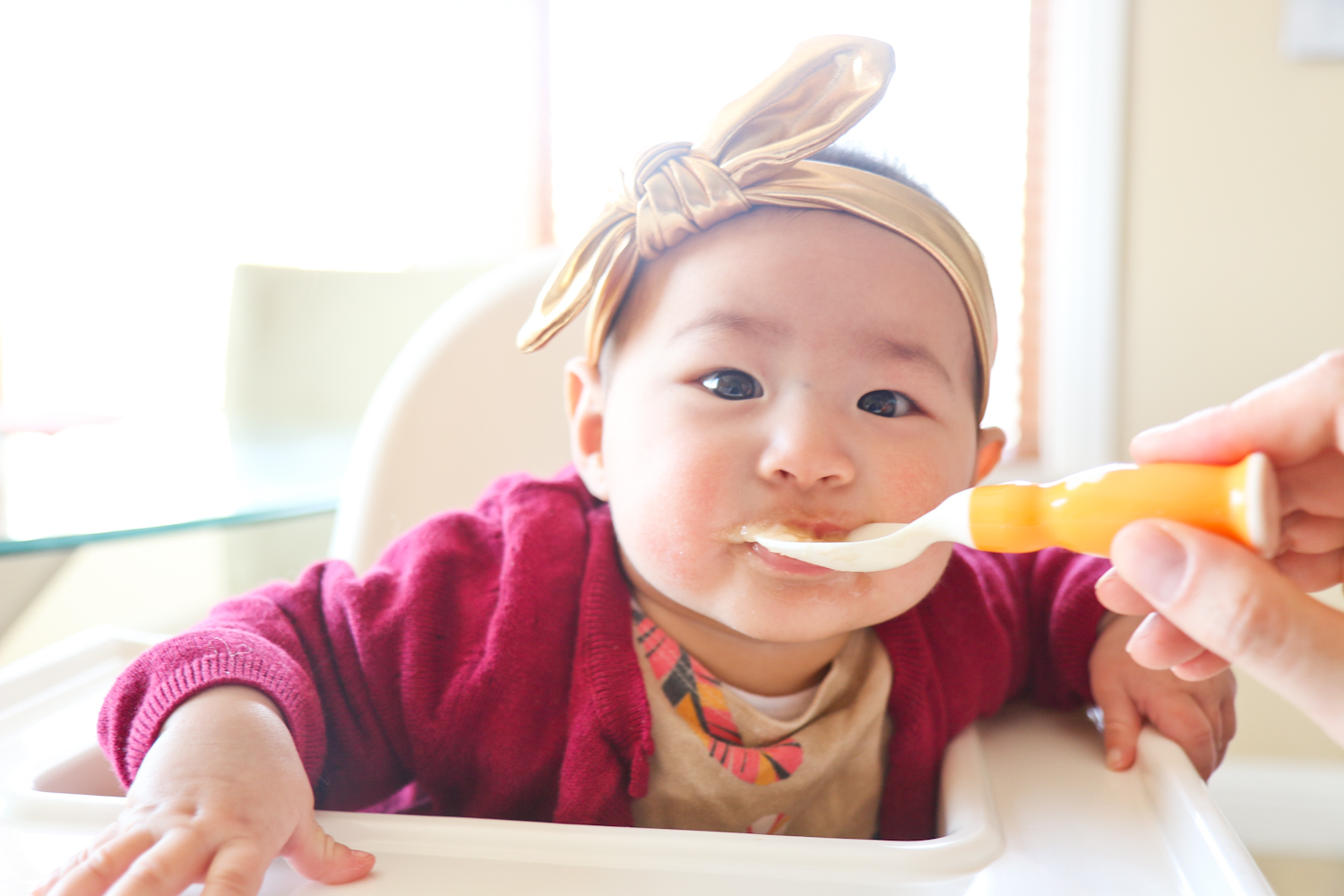 And lastly, the best way I have found to store baby food is in ice cube trays. I got this silicone one from Ikea and it was the perfect amount for this batch of pureed fruit that I made. I froze this in the freezer and once it was frozen, I put each block into a ziploc bag and labeled it with the food item and date. When you are ready to feed, heat in the microwave or thaw in the fridge overnight. So easy!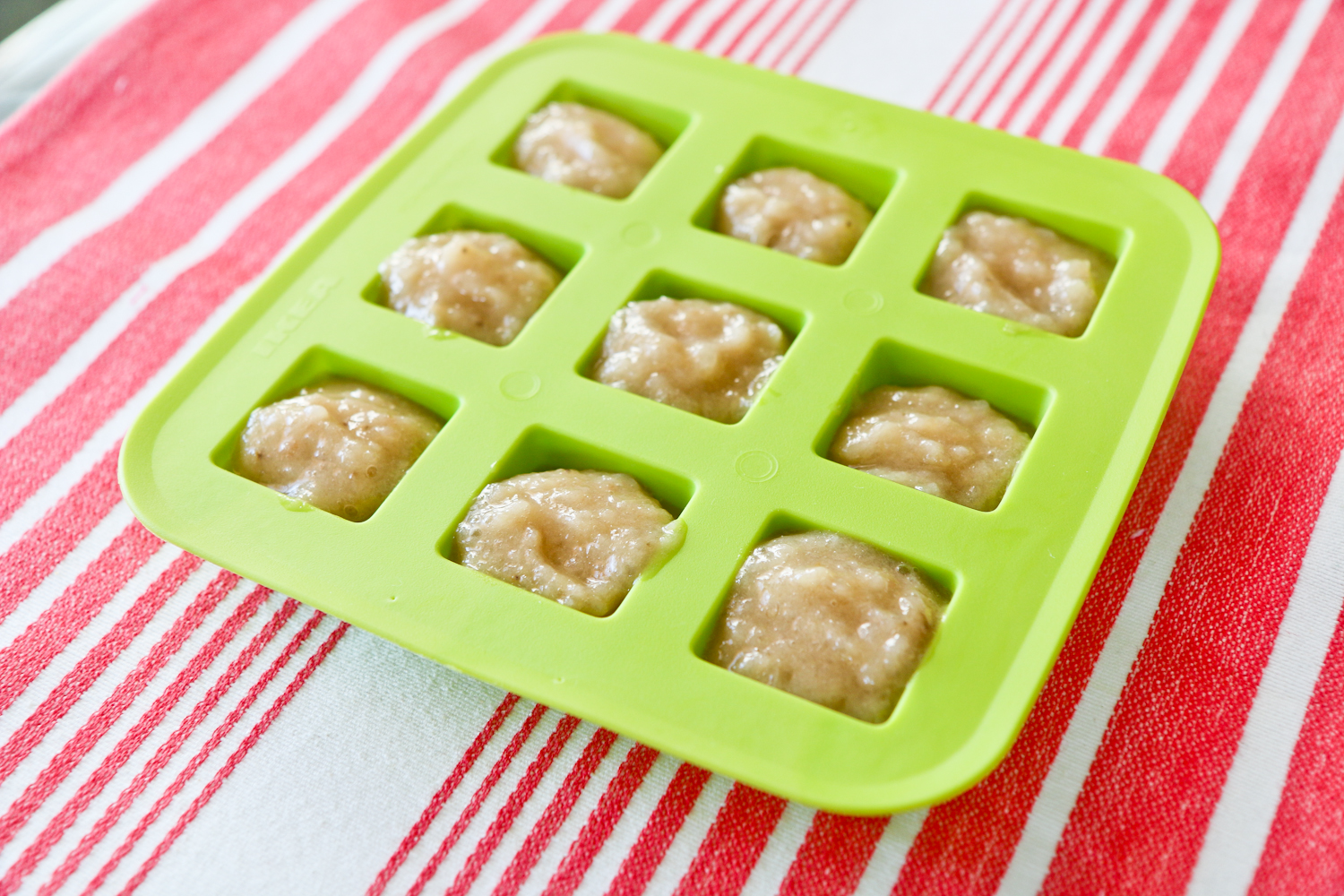 What are your baby's favorite pureed foods?