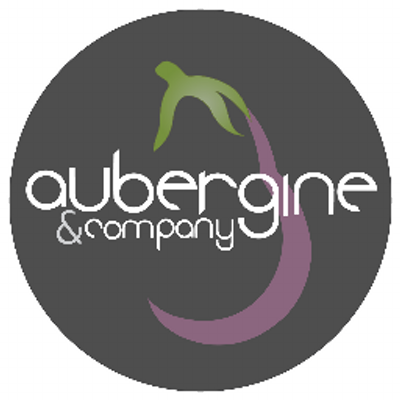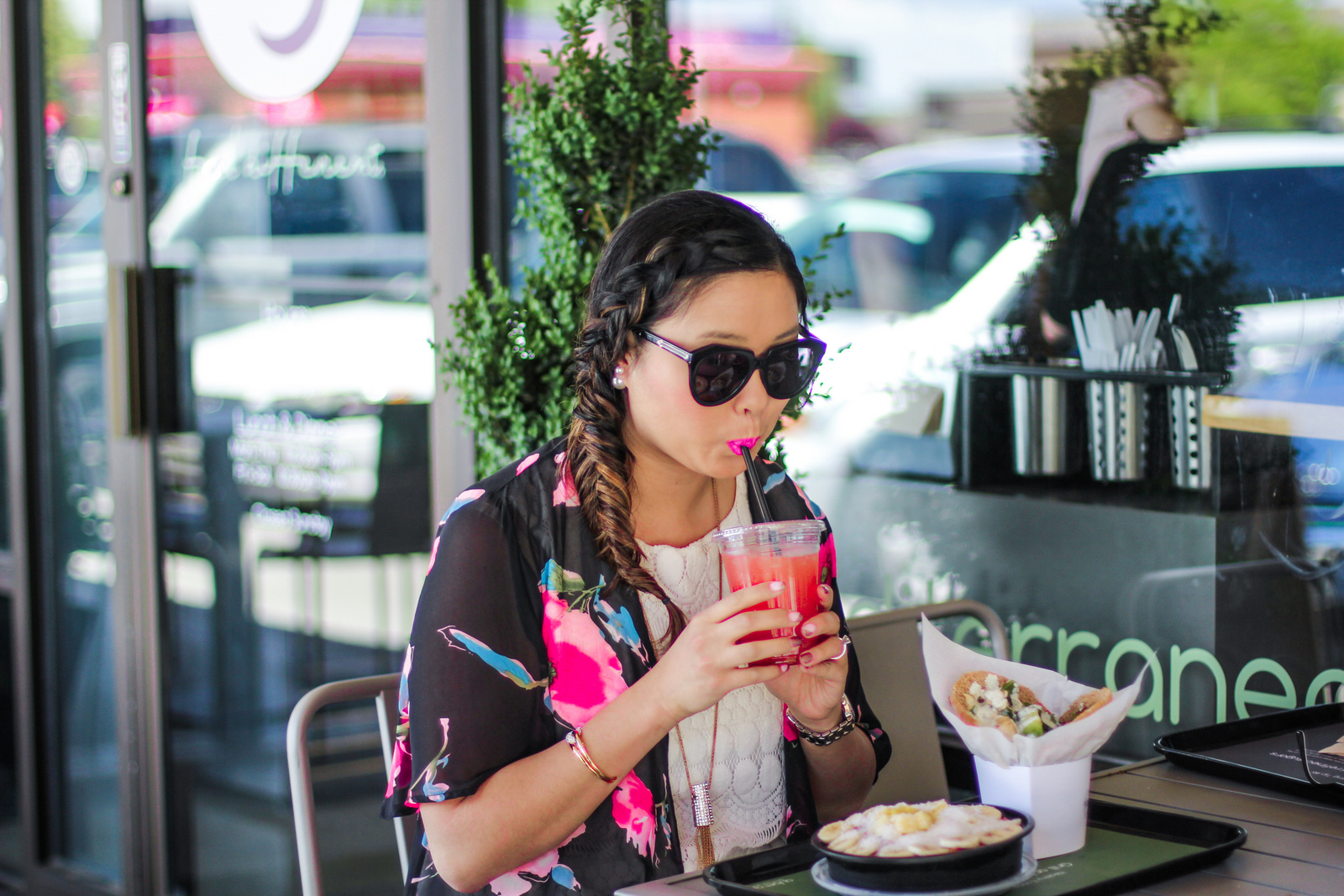 So I'm starting a new Saturday series on my blog called my "Local Love List" where I am sharing some of my favorite places in the state I am currently in… that right now being Utah!   I thought it was a fun way to connect with my local readers as well as be a guide for those traveling to Utah!  On Instagram, I'll probably post some more places than the blog and you can follow along with the hashtag "SALMlocallovelistUT".  Hope you enjoy this series as much as I do finding all these places!!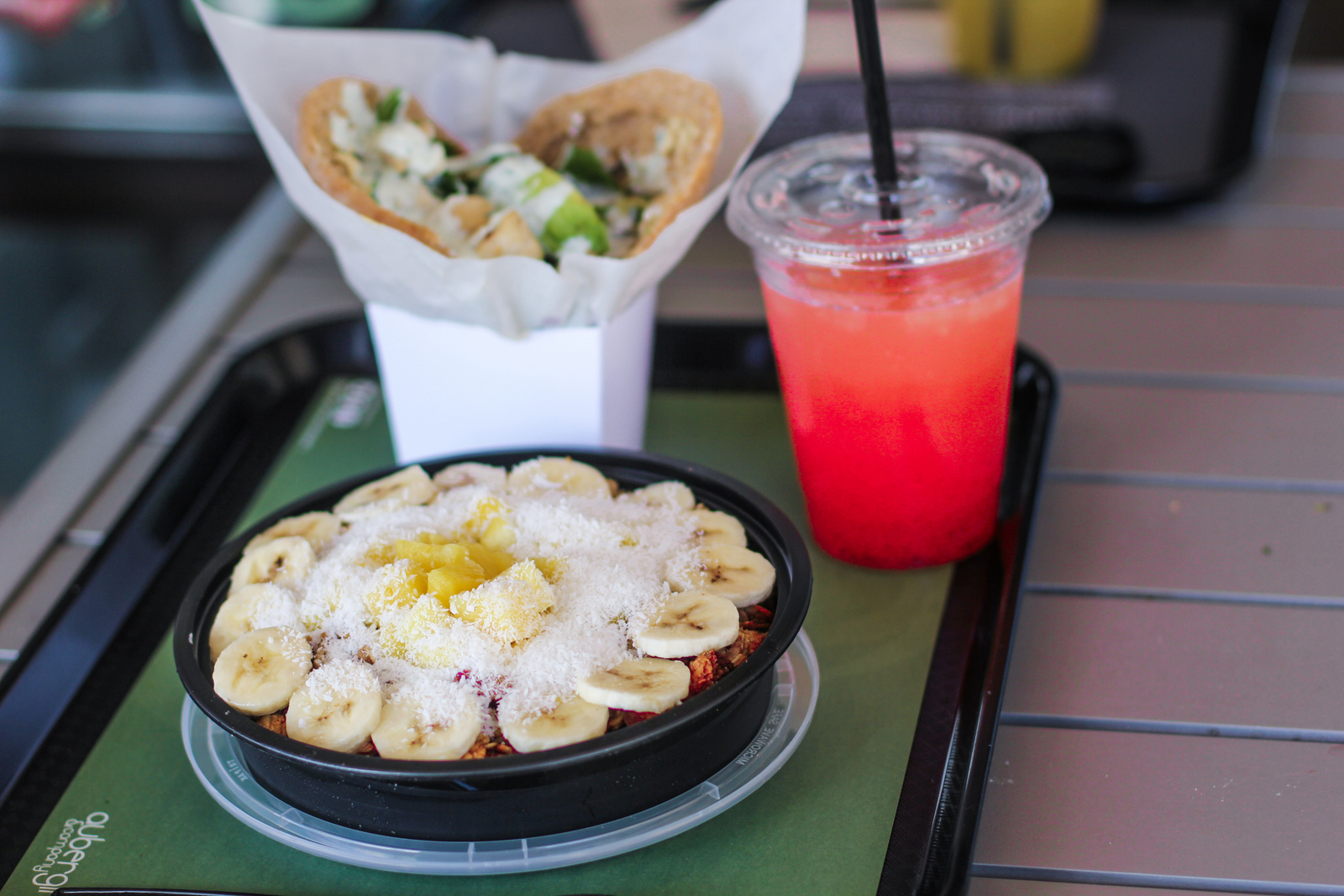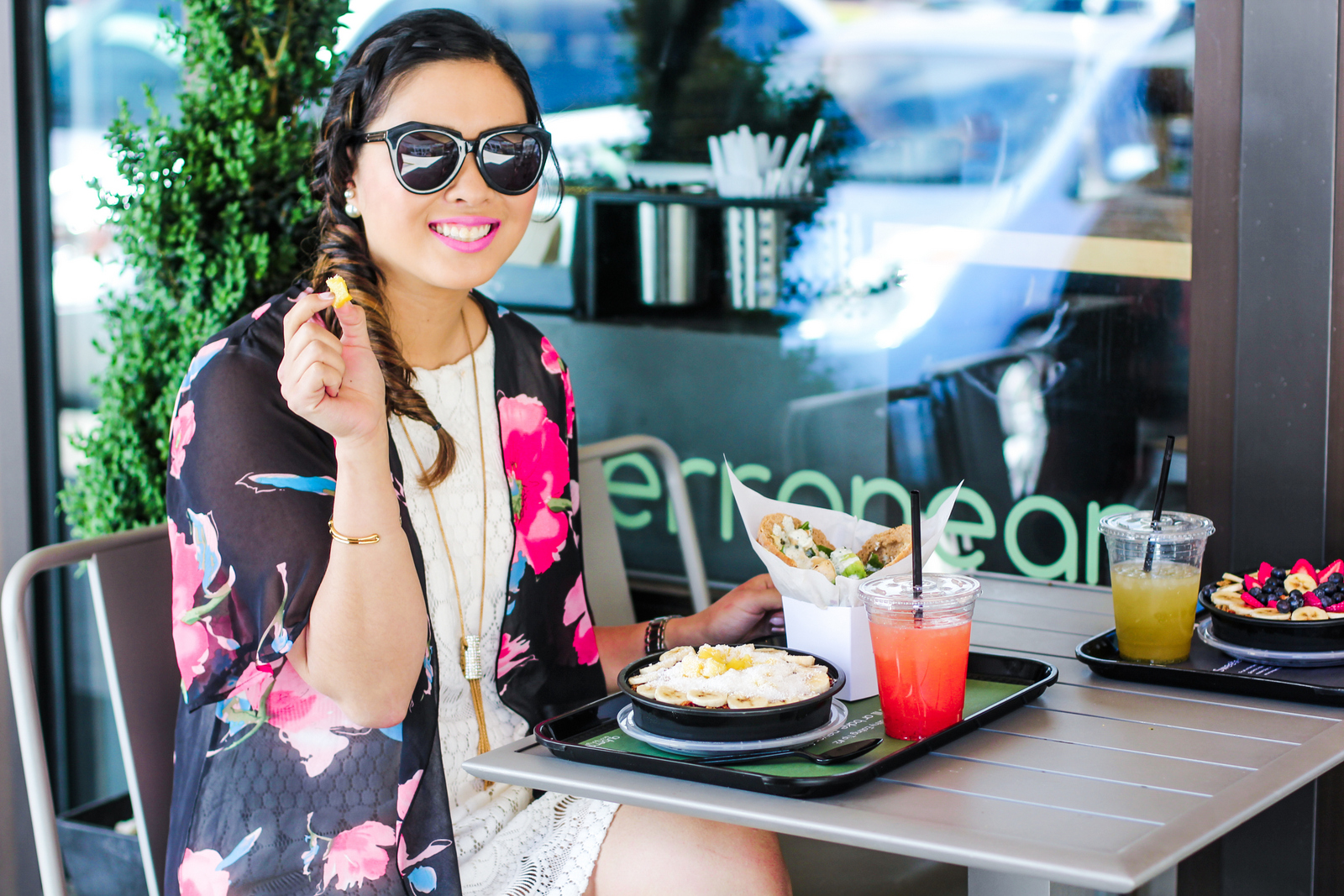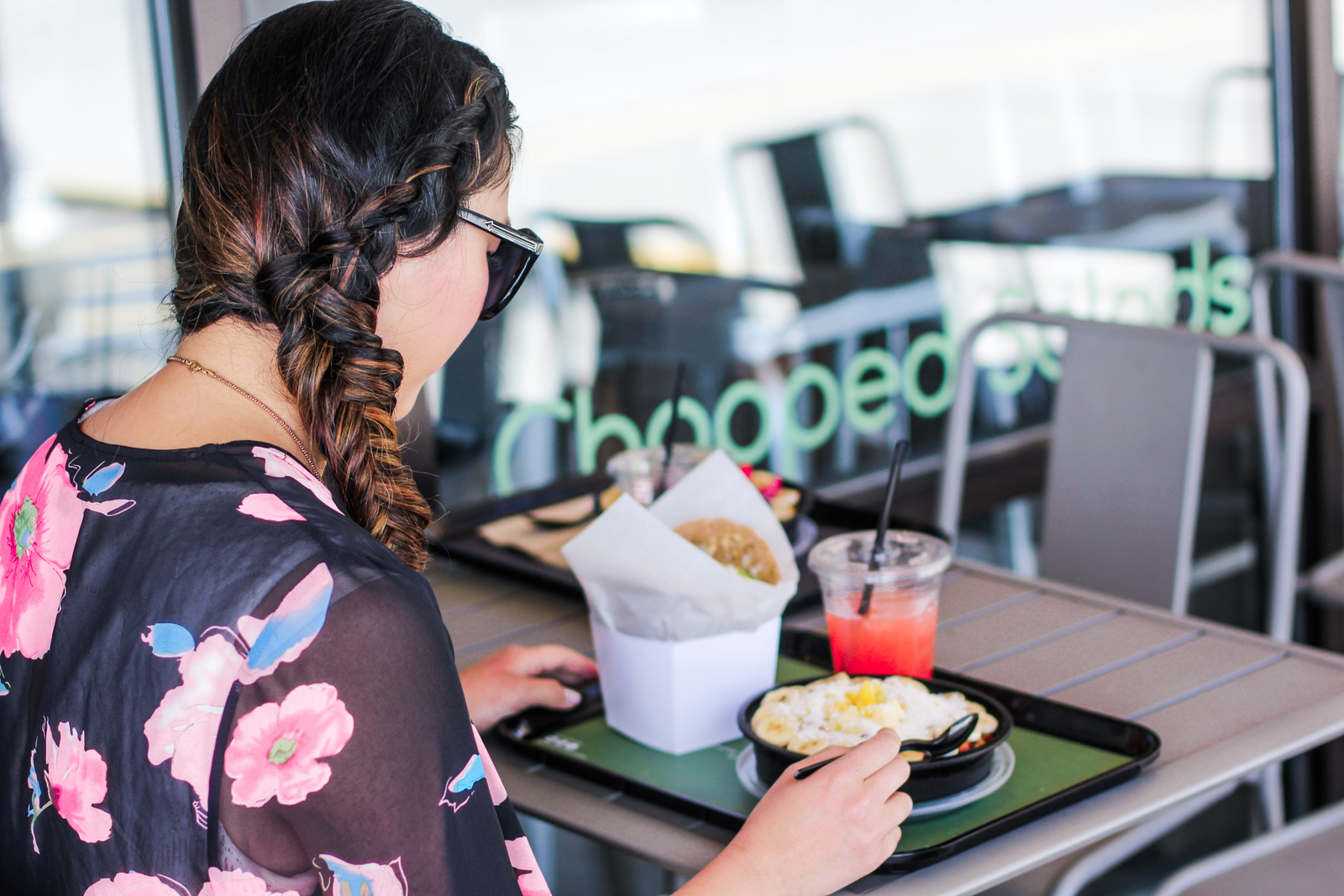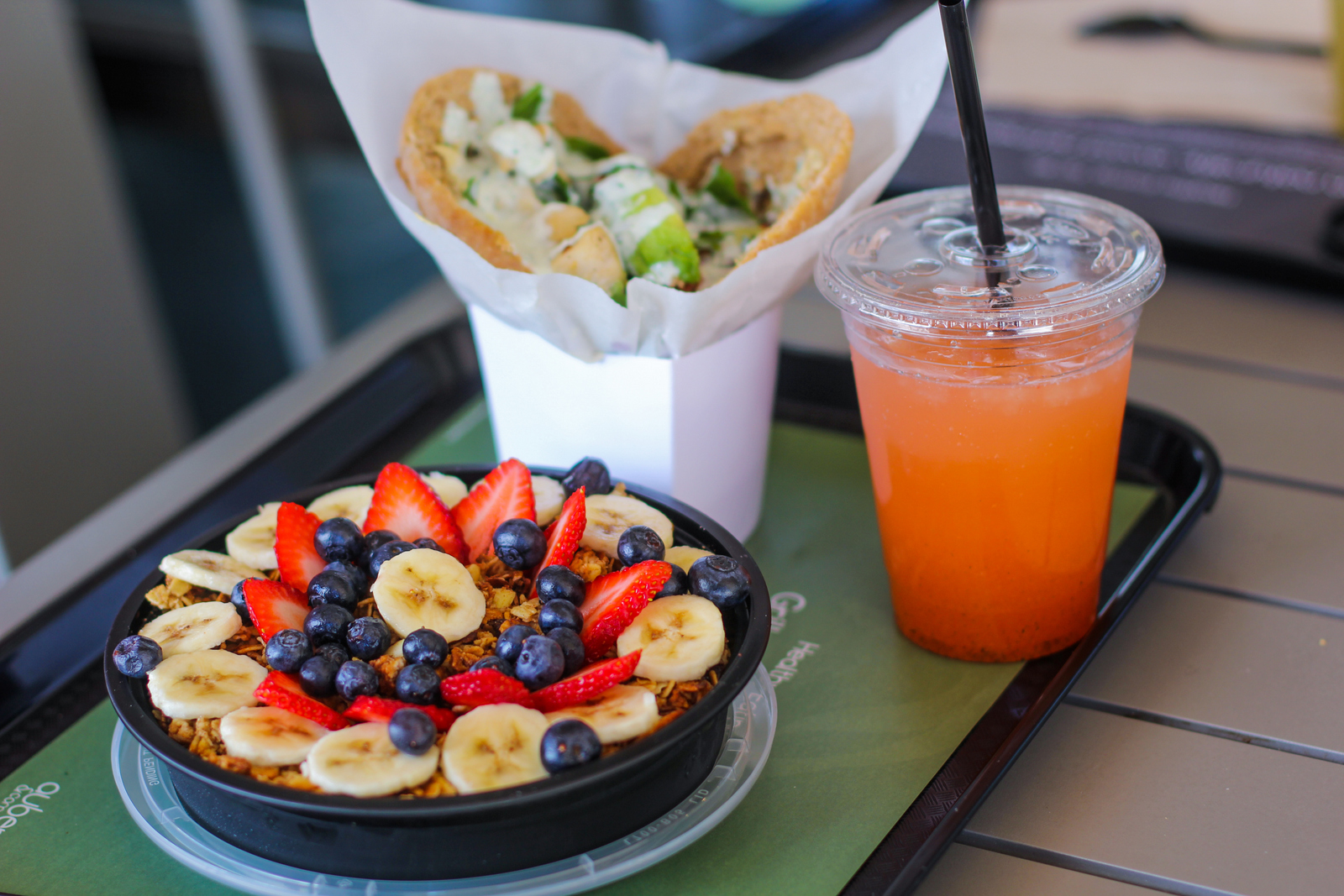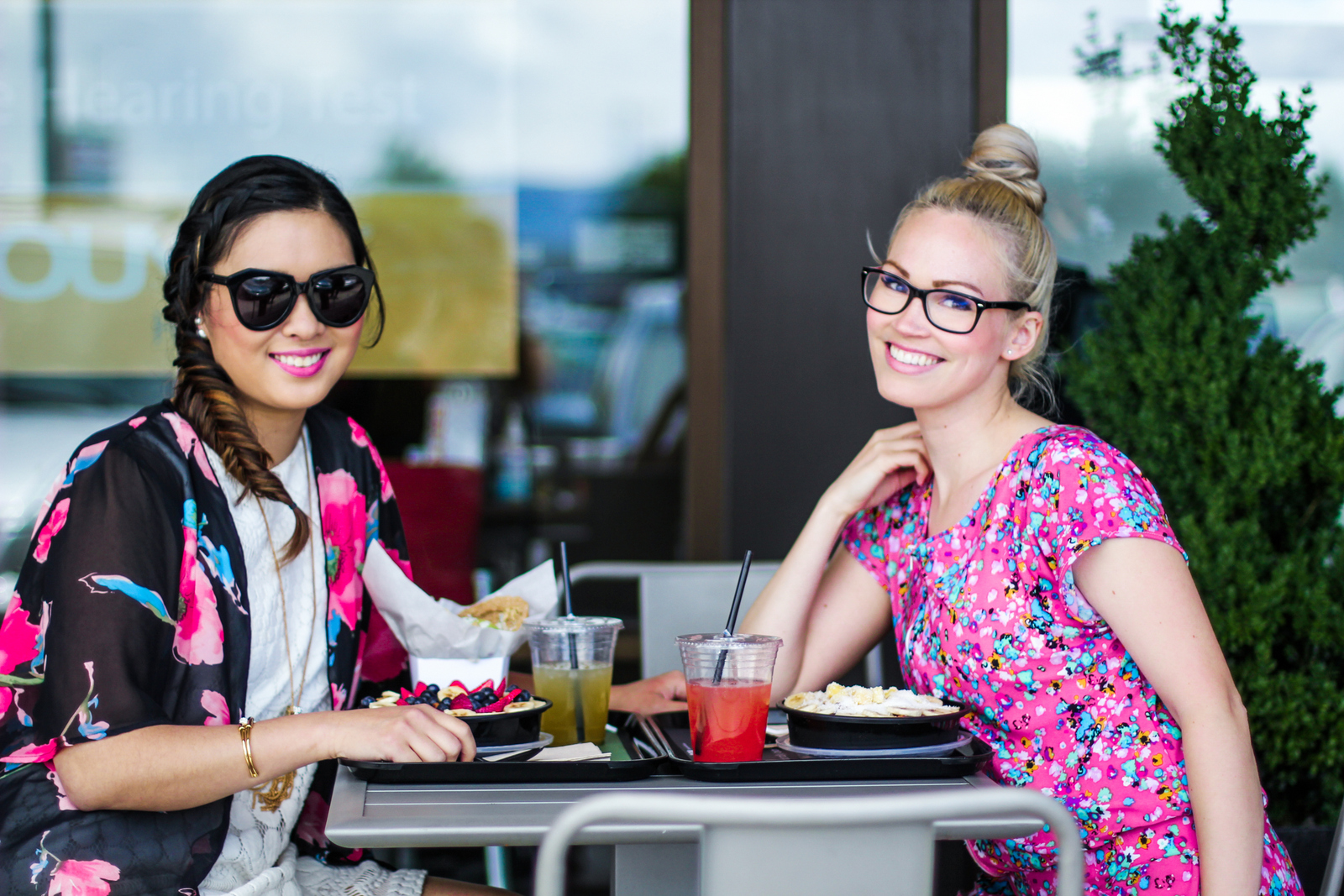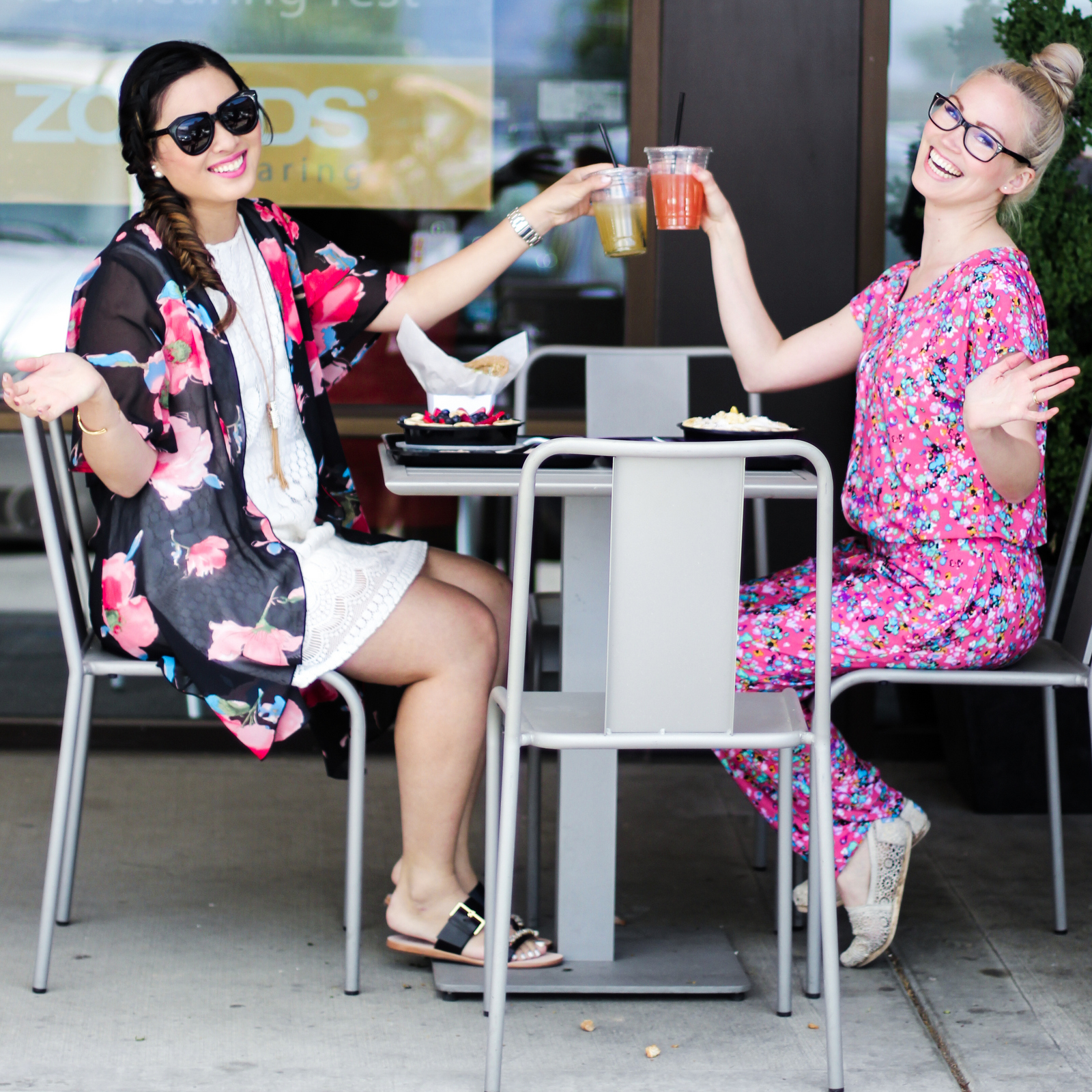 A couple weeks ago, my friend and hairstylist Emma's Parlour went to Aubergine & Company for lunch!  It is located in Orem, UT, which is a bit of a drive for me, but I must say it is totally worth it.  They market themselves as a healthy Mediterranean restaurant and they have an array of foods (their menu is massive, seriously)!  They have a make your own sandwich station which I tried and it was so much fun – think Chipotle meets Subway, but better.  For my sandwich, I got it with chicken, avocado, baba ghanoush, spinach, tomato and tzatziki.  Let me just tell you that I want another one right now!  It was so flavorful and really the best part is that it's customizable to your own tastes!
Emma and I decided to get different acai bowls and she got the Brazilian Acai Bowl that I usually do get and I went a little different this time and got the Thai Acai Bowl.  I was actually first introduced to acai bowls a few years back when I was in California for a business trip.  If you haven't had one before, it's like frozen yogurt on steroids.  The base is made out of acai fruit, which is super rich in "antioxidants" and is considered a "super food".  It's like a purple berry color.  And then you can get a variety of toppings on it much like how you do with frozen yogurt.  Let me tell you though, they have a Small and Large size and the Large size could really be a meal split between two + another small appetizer or something or it can be a meal for one by itself.
Lastly, I am a lemonade freak and they have a fresh strawberry and cucumber lemonade daily and I honestly like to just mix both together (best of both worlds).  You guys, this place is delicious and I can't wait to go back and try everything on their menu.  The possibilities are endless especially with the build your own meals.  Overall, I like the fact everything is so packed with flavor, yet the meal is still healthy.