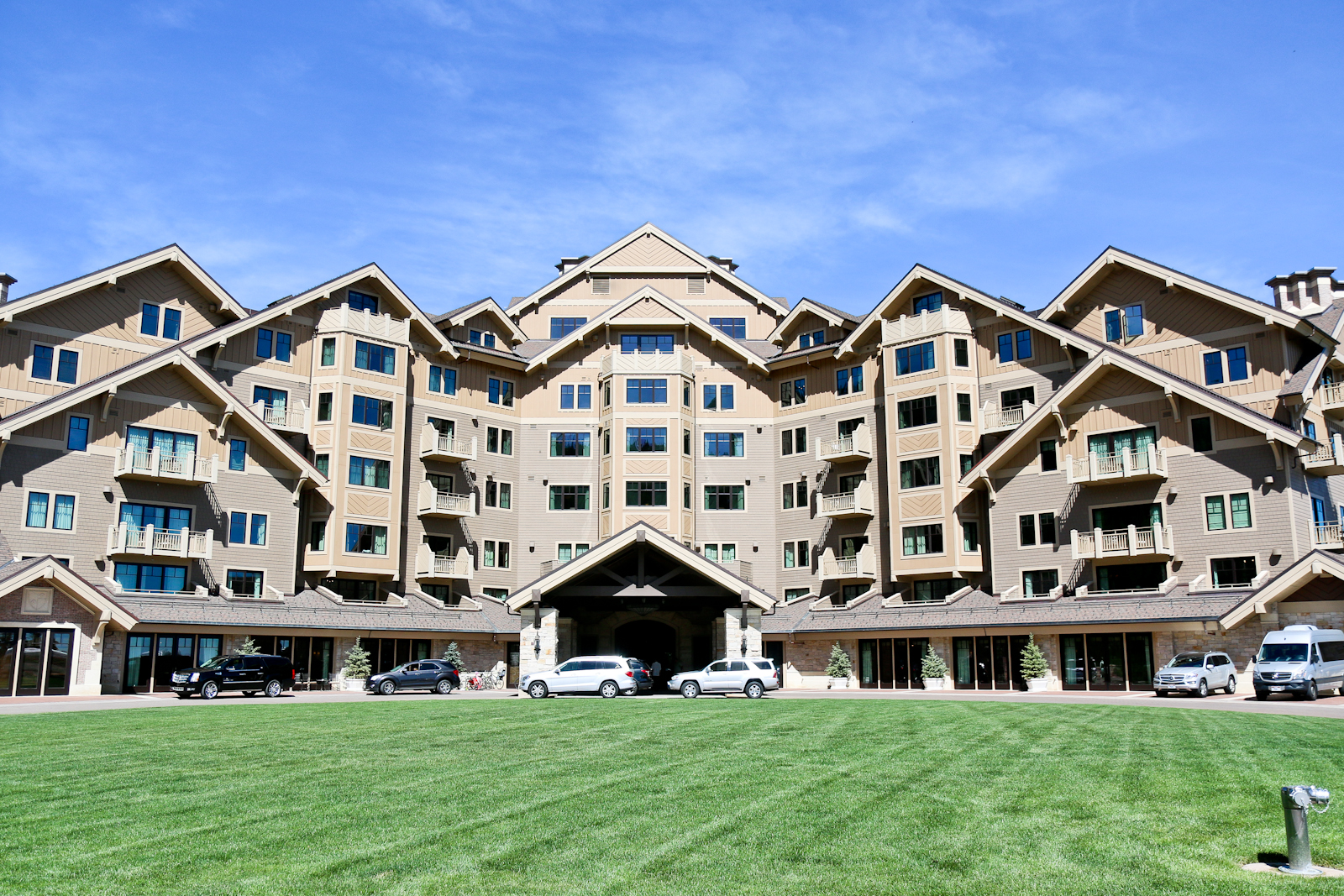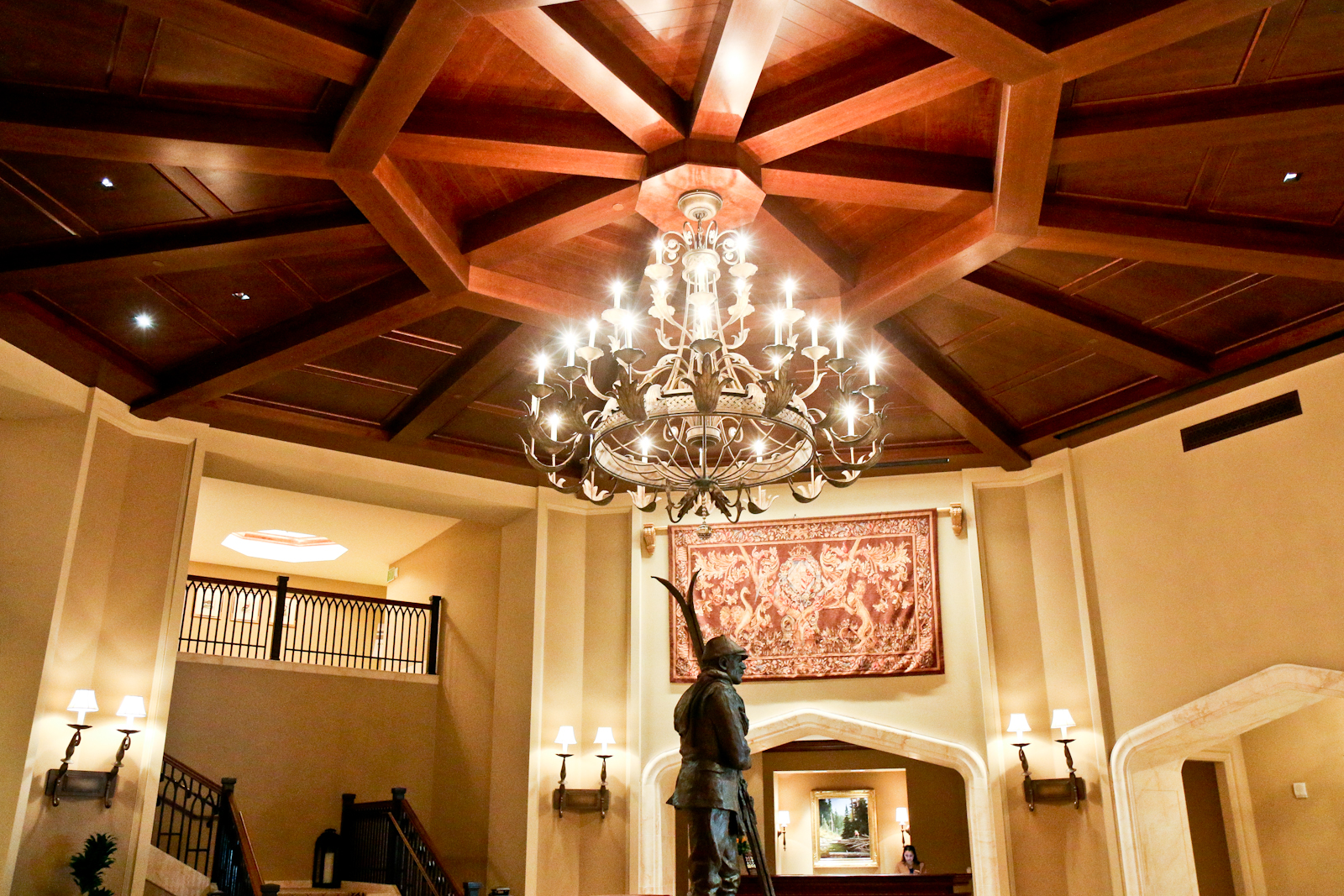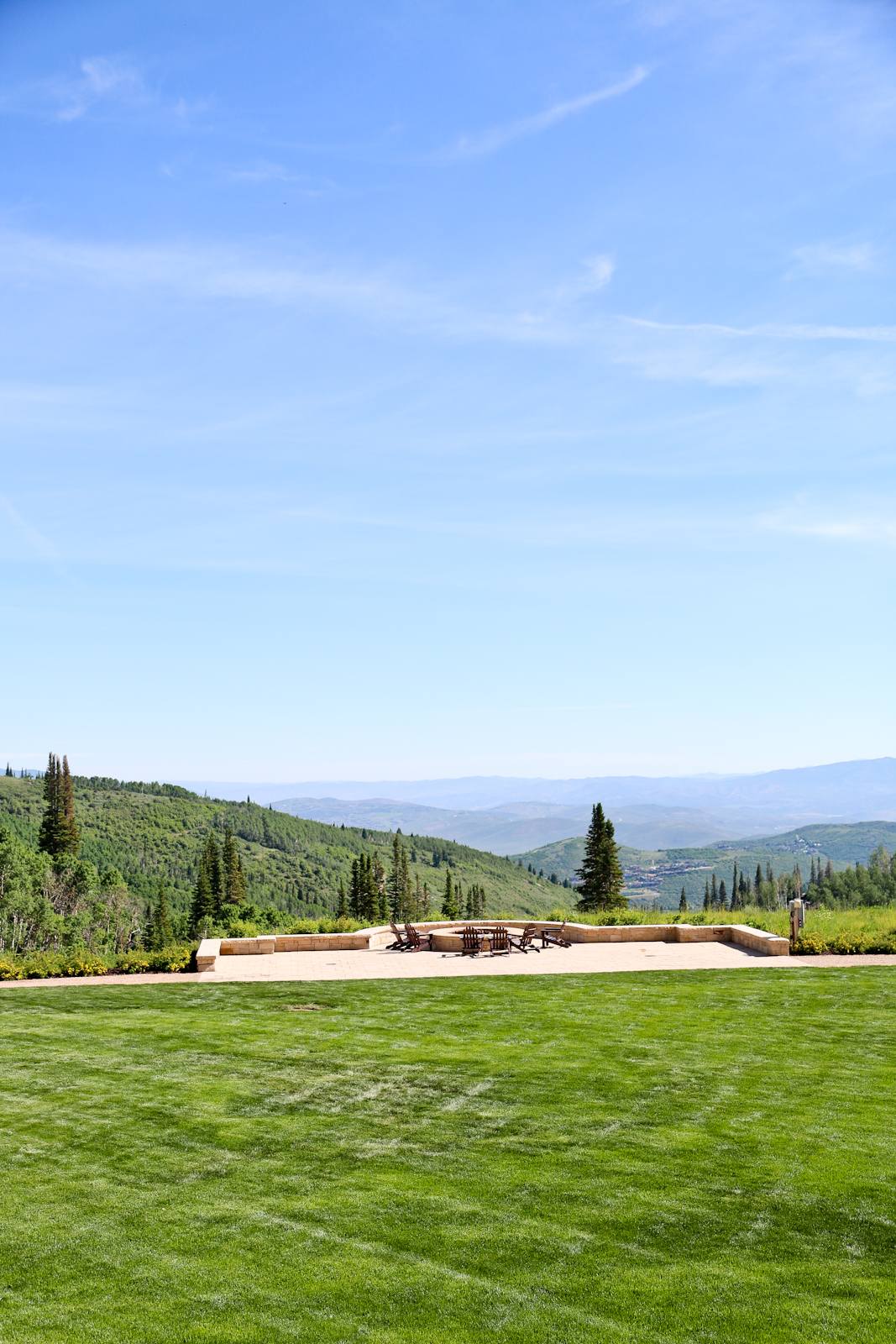 Last weekend for Father's Day, our little family of four took a staycation weekend trip up to Park City, UT! The weather was perfect, everyone was getting over their sicknesses, and Austin was SUPER excited about getting to stay in a hotel again. The drive is only about 40 minutes from our house so not bad at all. We left a little early on Friday afternoon and headed down there.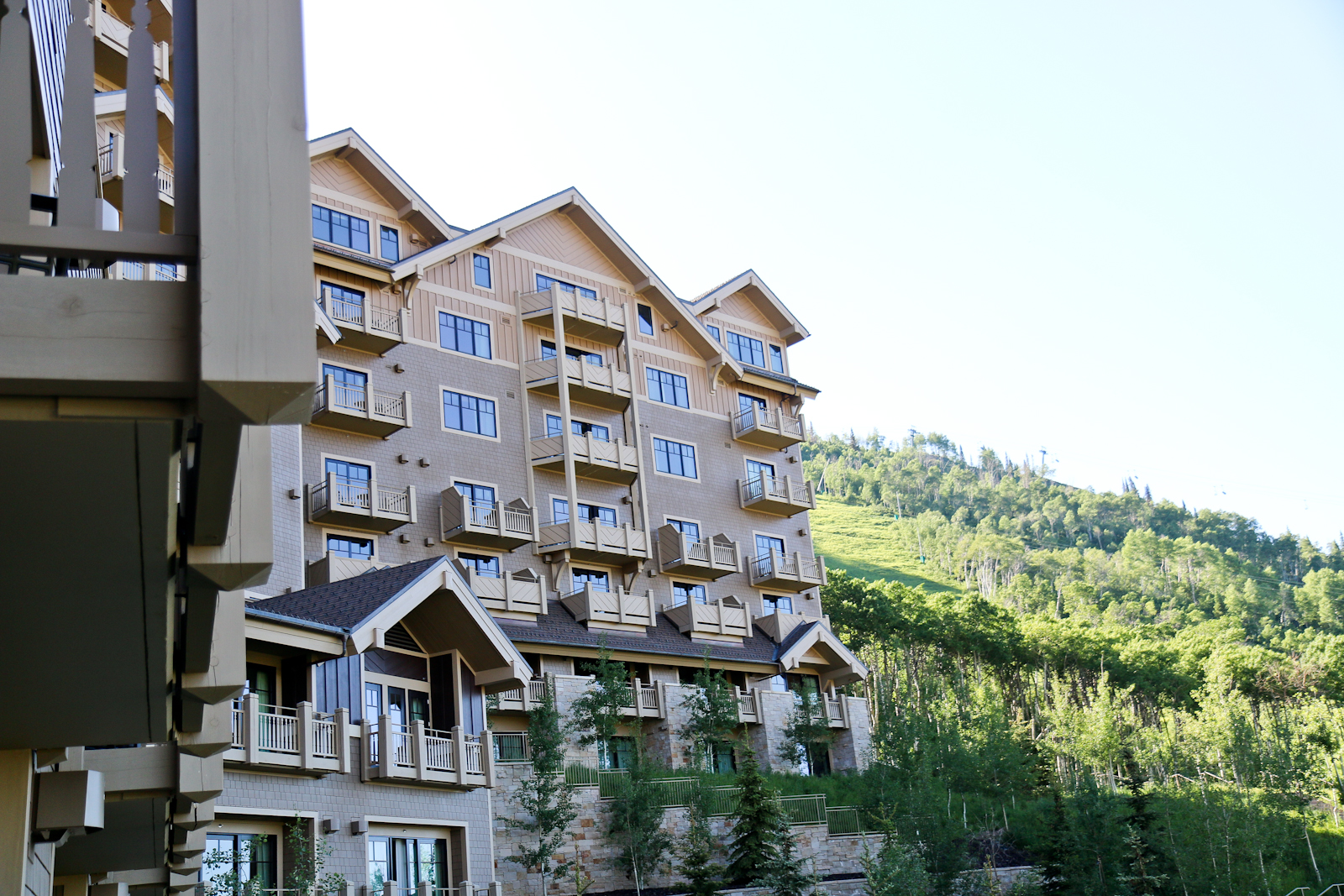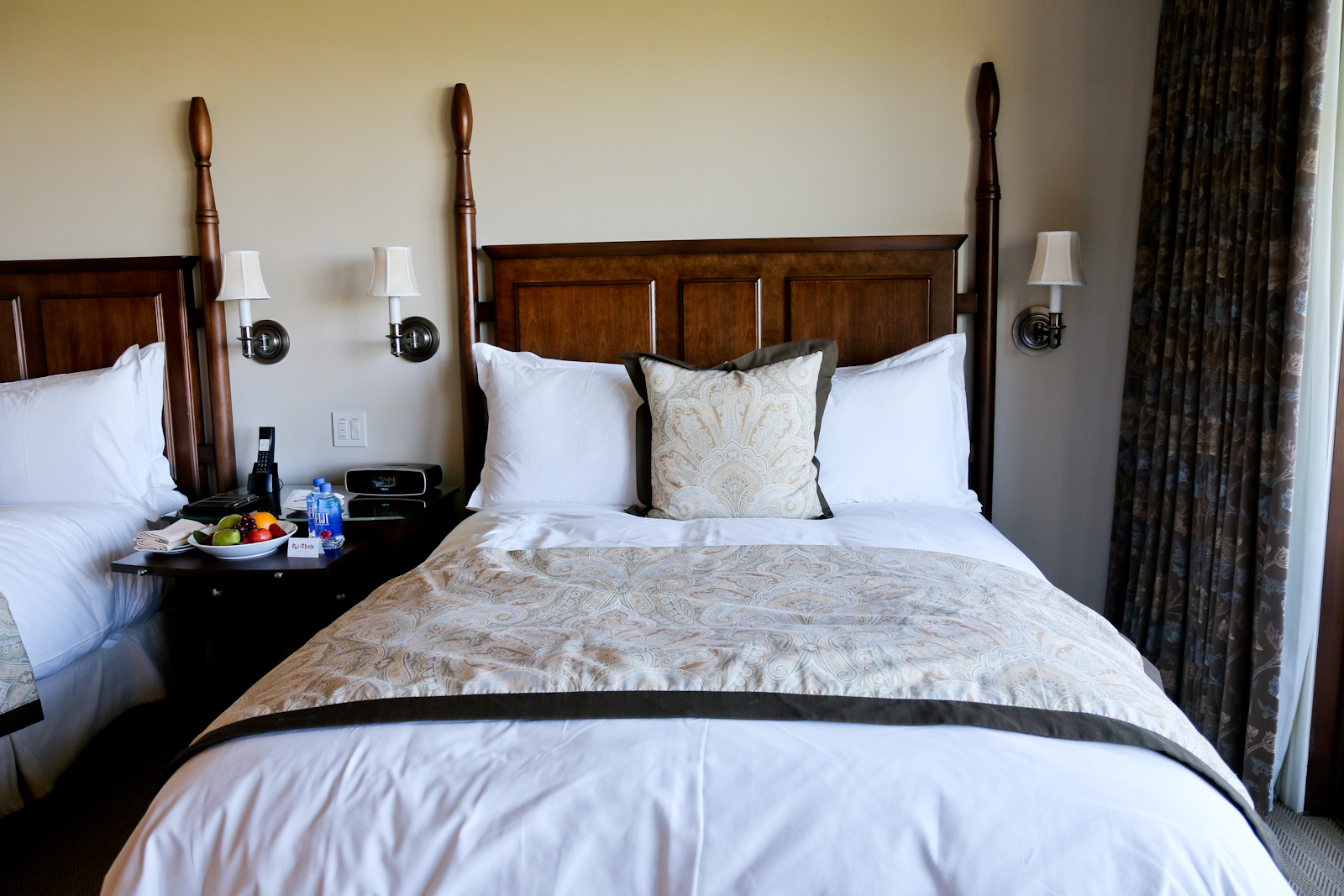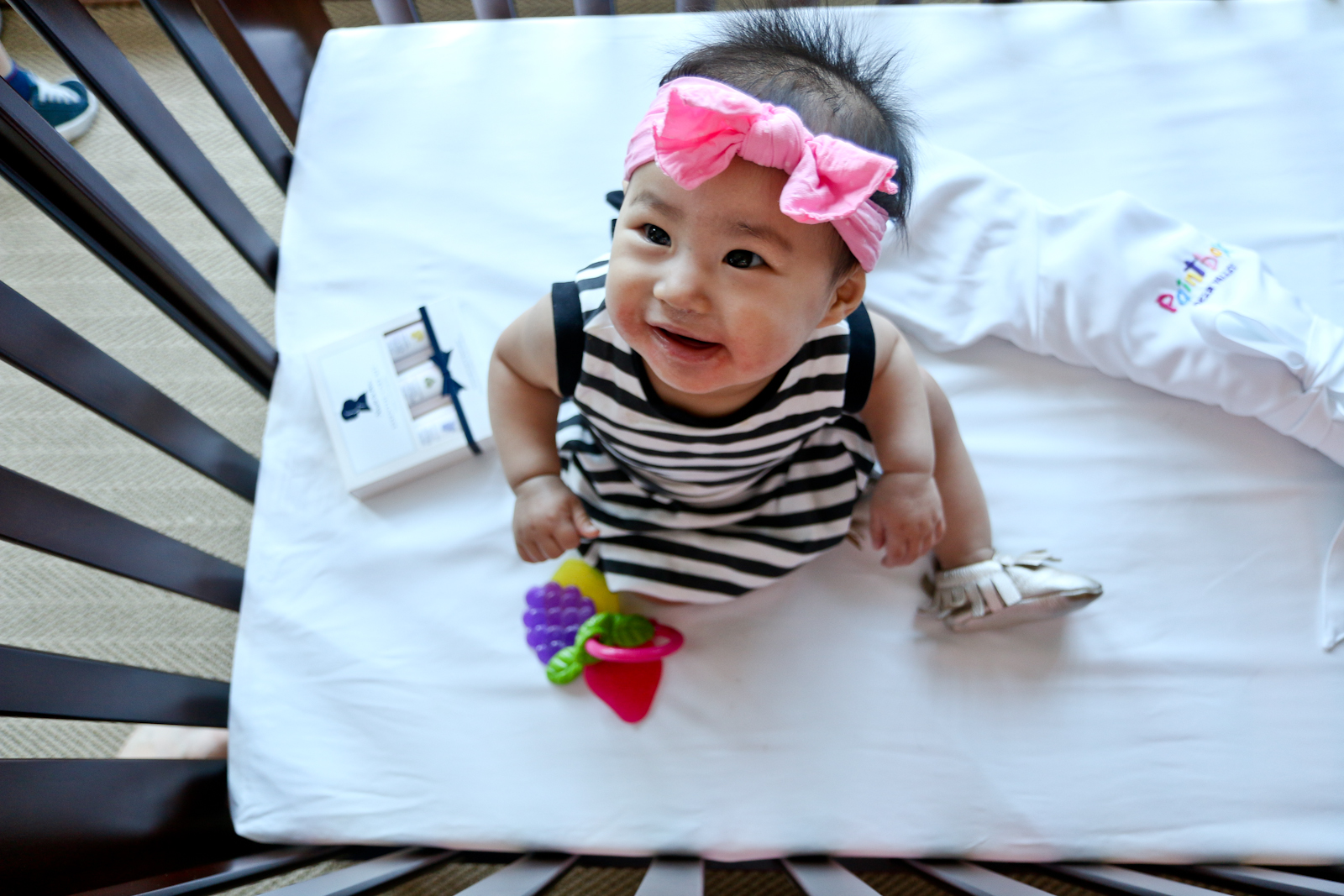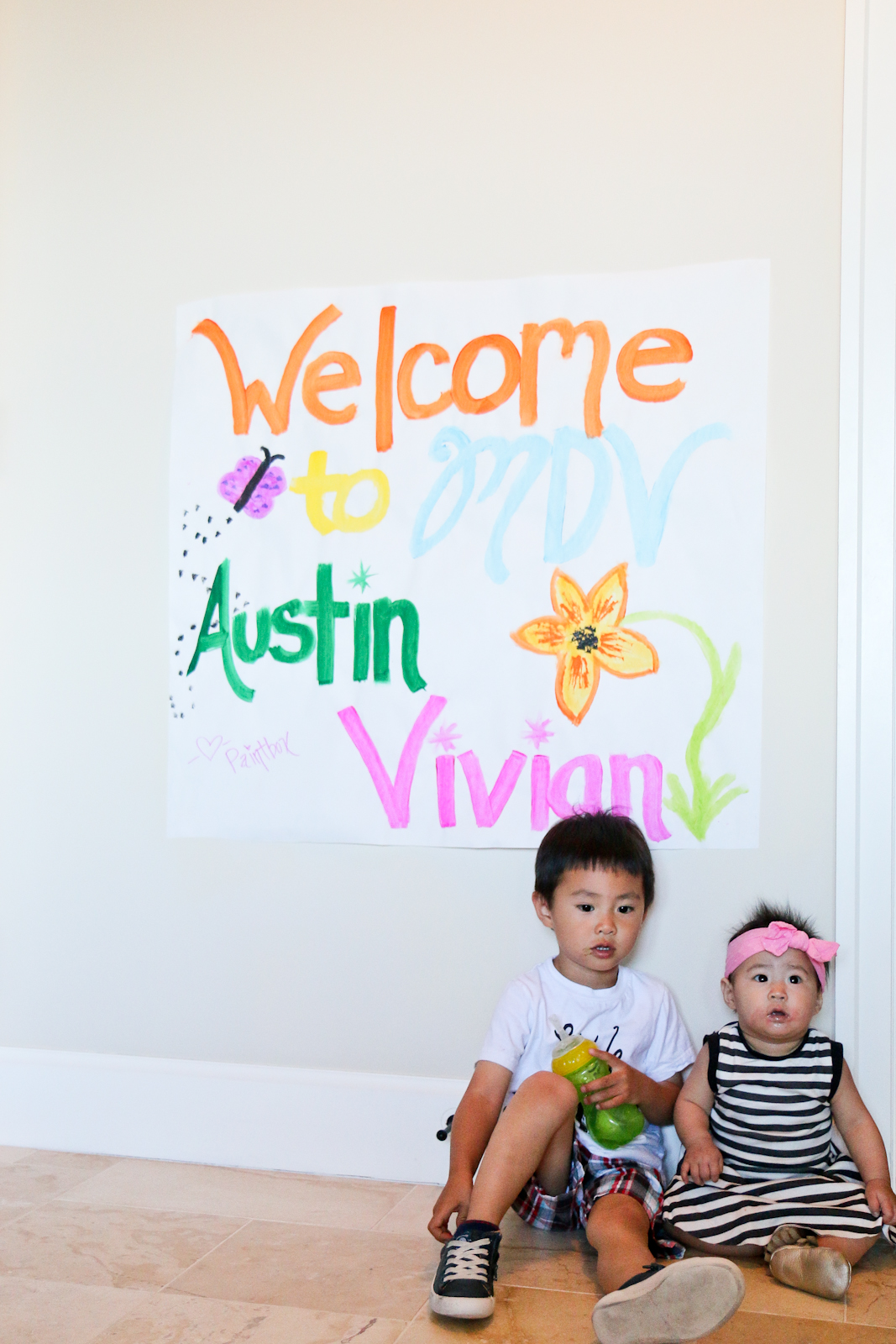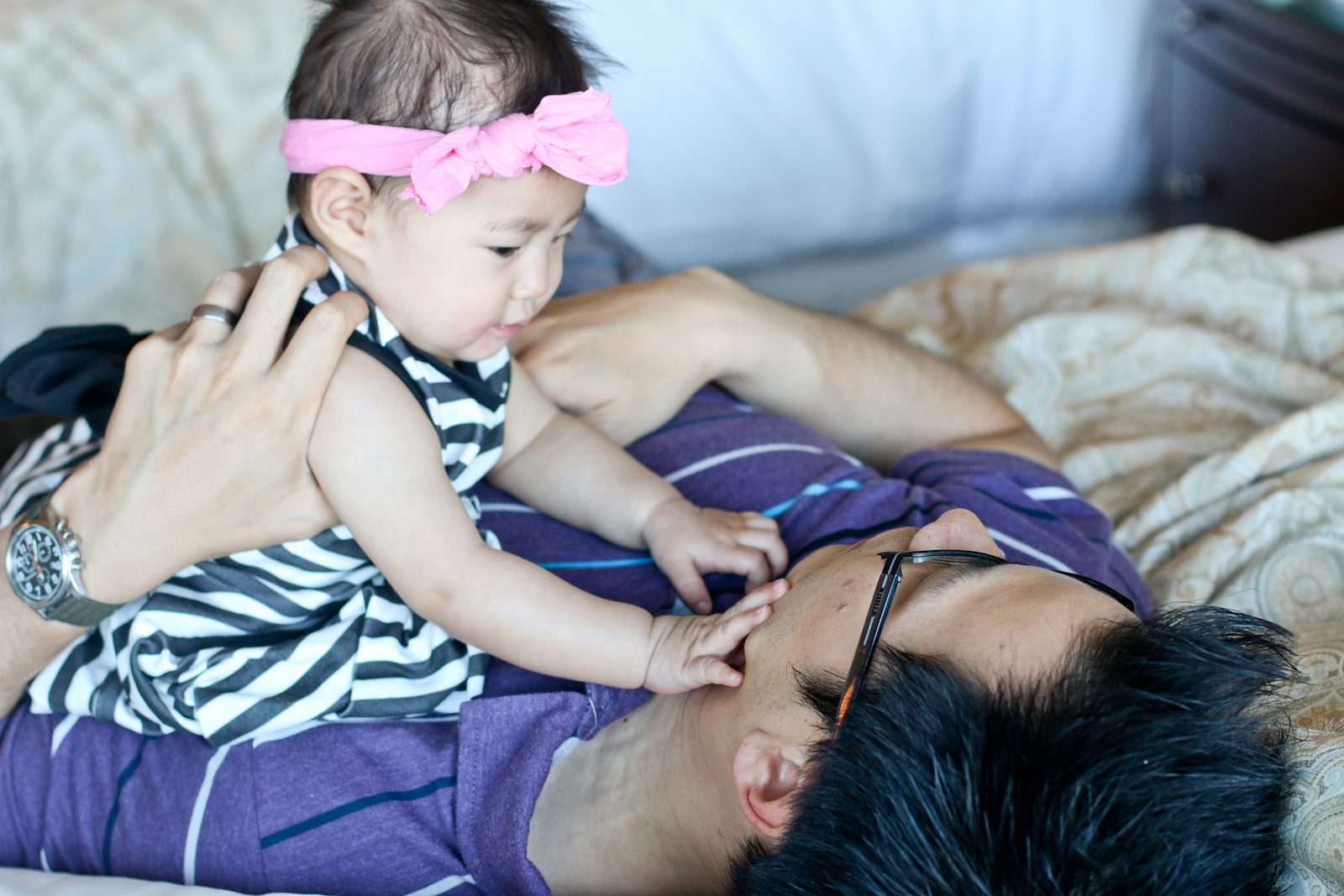 When we arrived to the front, the valet greeted us and took care of our car, they packed up all our luggage on a cart and said they'd take it to our room. This was awesome since we had about 10 different bags and there was no way we could carry them all ourselves with two kids in tow. We checked in and were taken to our room in the back part of the hotel. We had a gorgeous view of the mountains, a double bed, diaper genie, kid's items, food, and a sweet sign for Austin and Vivian made their babysitting/childcare services Paint Box (yes, they can babysit your kids starting at age 5 too, we will definitely be back to use this feature)!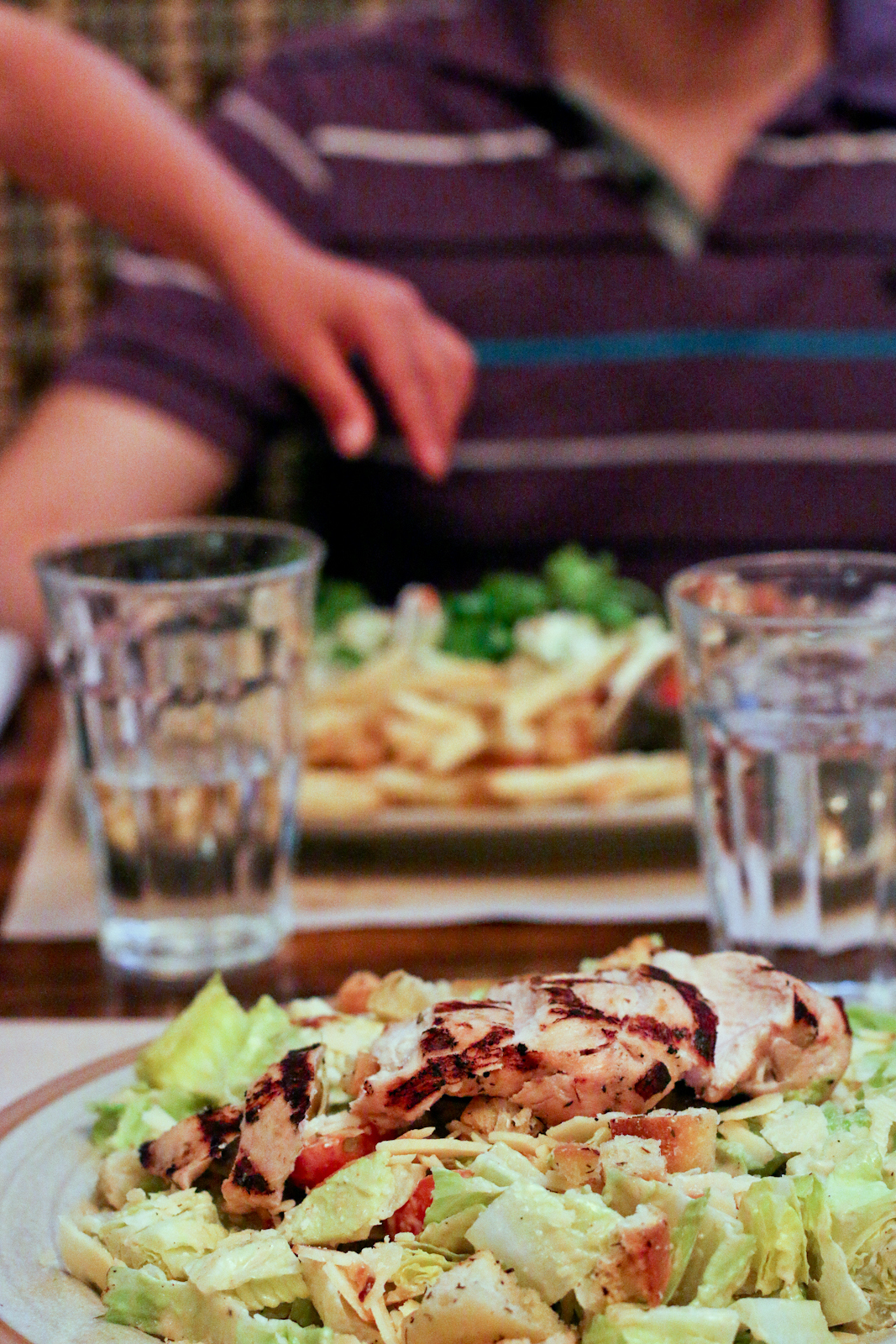 That night we headed down to Daly's Pub and Rec right in the hotel. They had American food type options, an arcade where Austin and I played a little shuffleboard while waiting for our food and a bowling alley!! Since we were having a late-ish dinner we didn't have time for all the activities but at least we got a good meal in and were able to get back to the hotel room for the kid's to go to bed at somewhat a decent time.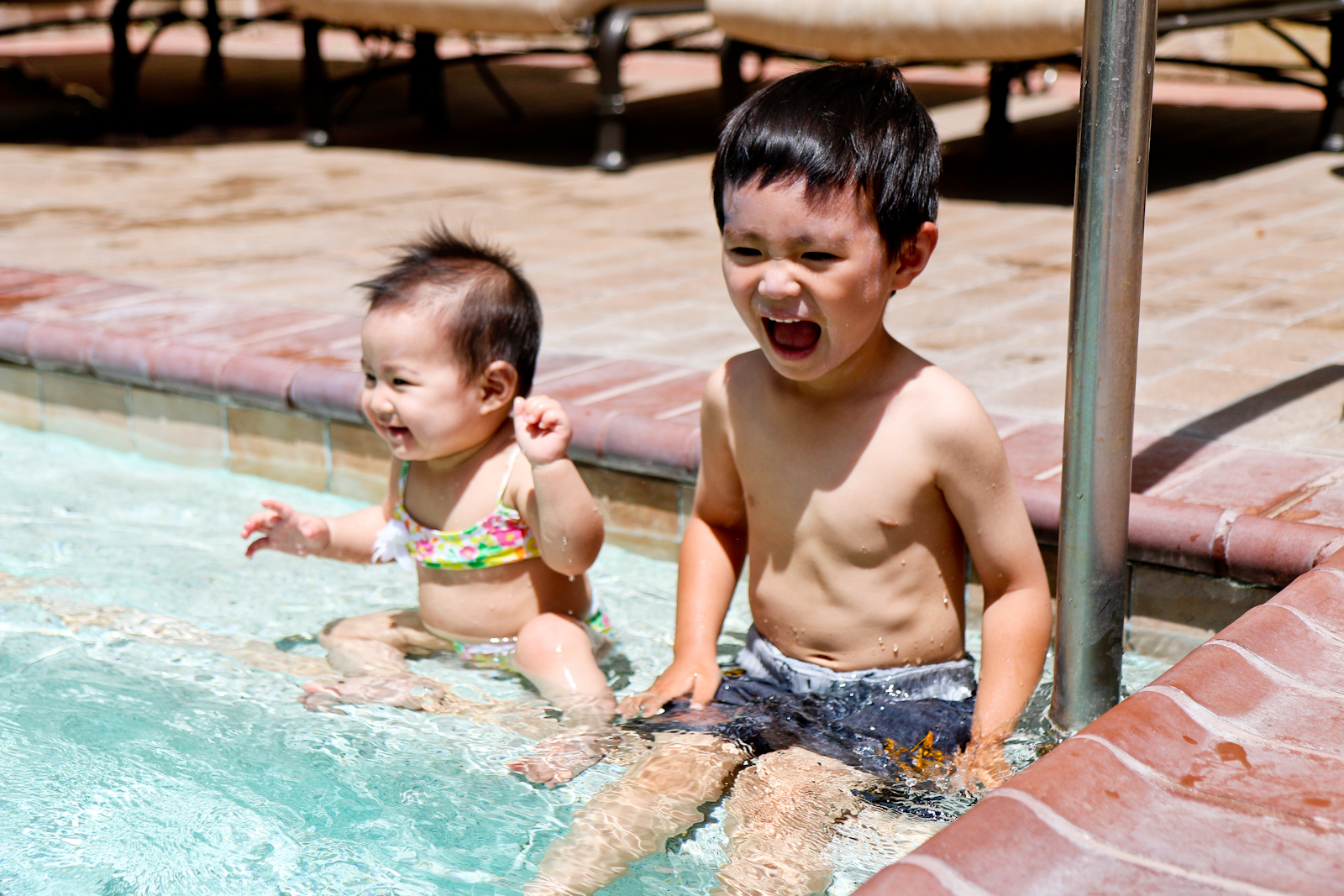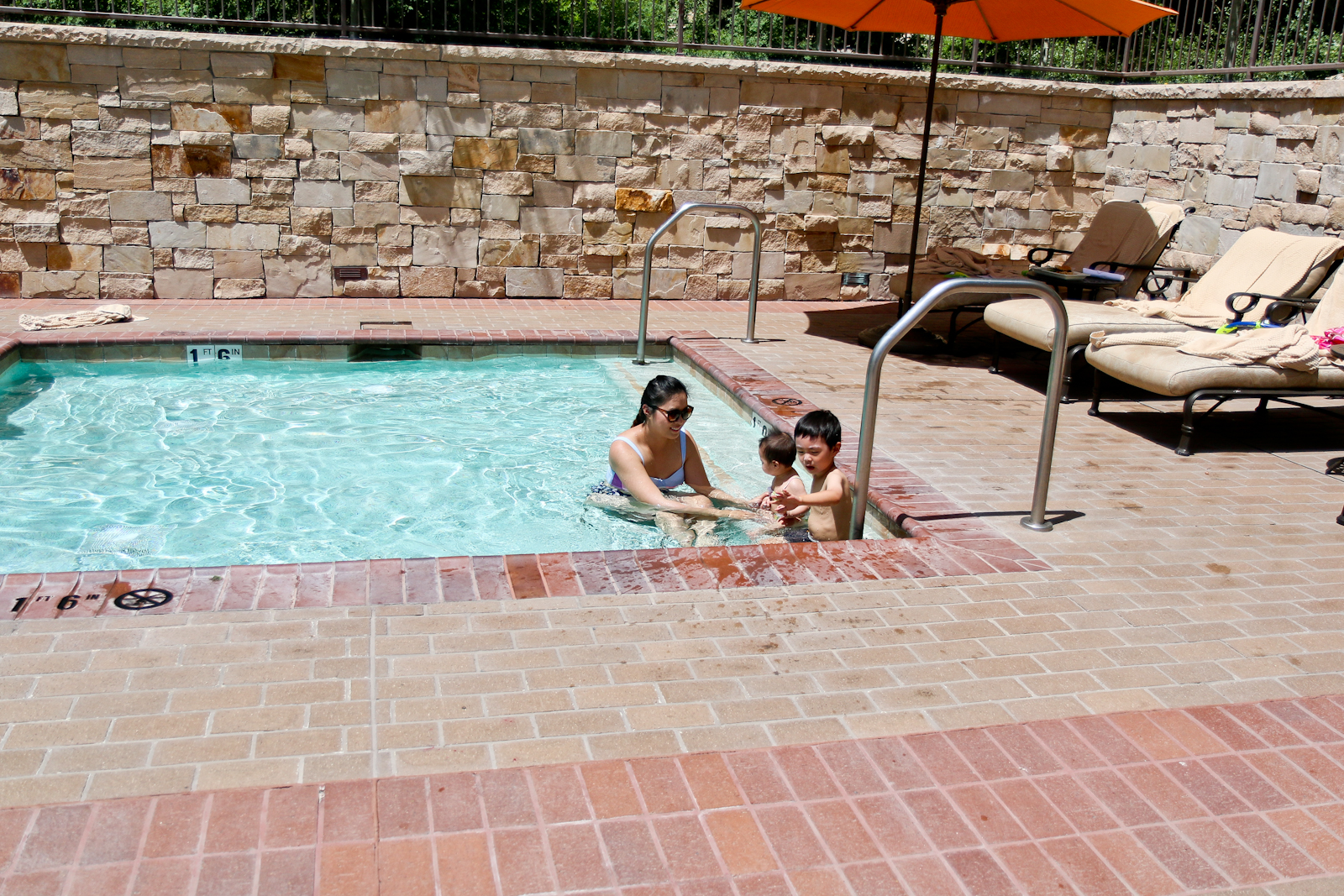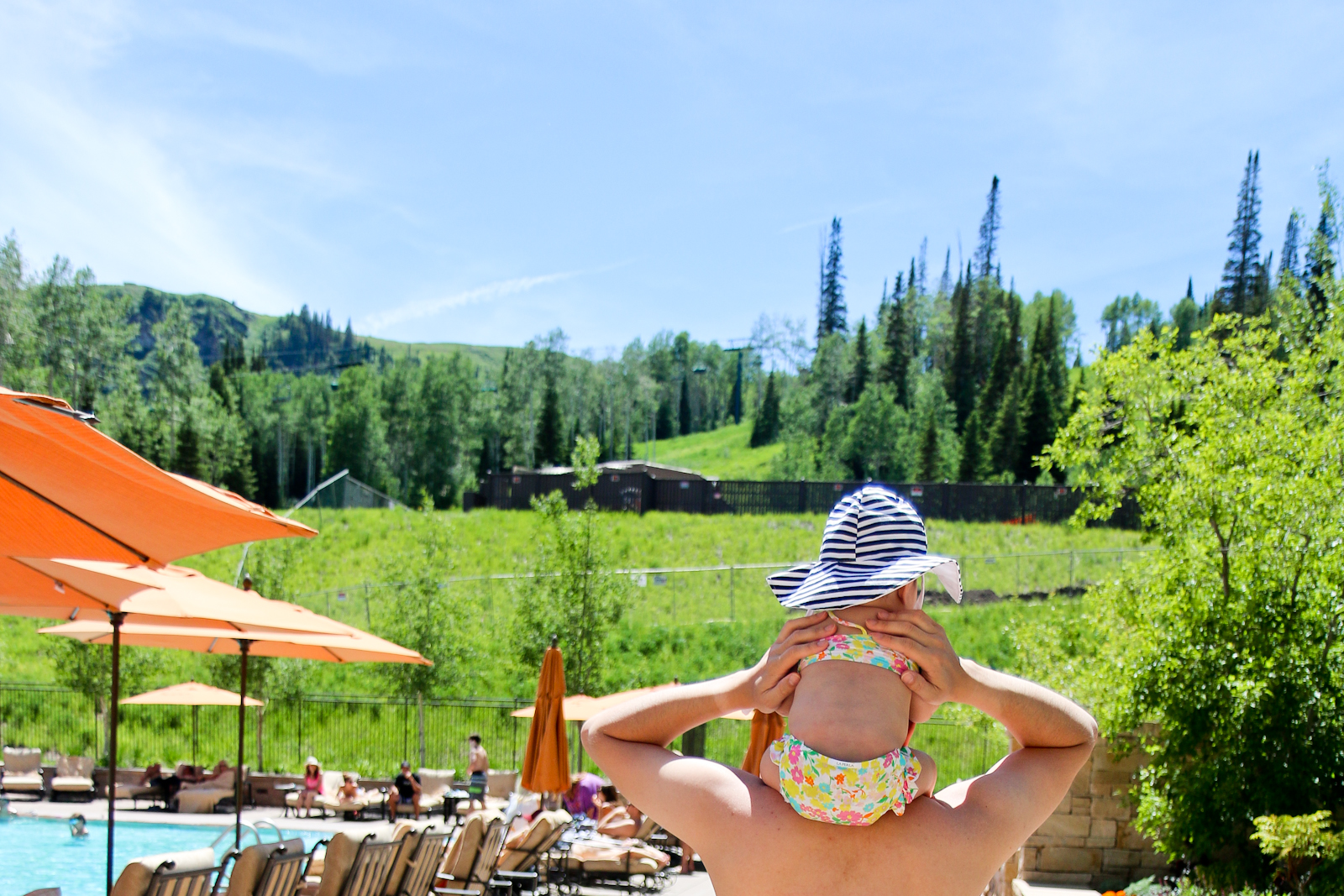 On Saturday morning, we got up, got some breakfast at a local bagel shop and then headed back to the hotel for some POOL TIME! So Austin is 3 now and we honestly have been lazy about putting him to swim lessons are really taking him to the pool, so he is still apprehensive about it. But at Montage, they have an adult pool that is about 3 ft deep and then a kiddy pool too! In the adult pool, Marvin took Austin and I took Vivian and we held the kids while they kicked their feet the whole time. This was Vivian's FIRST TIME EVER in a pool and she had a blast! After some time in the adult pool, we headed over to the kiddy pool and they were both able to be on their own (with my supervision of course)!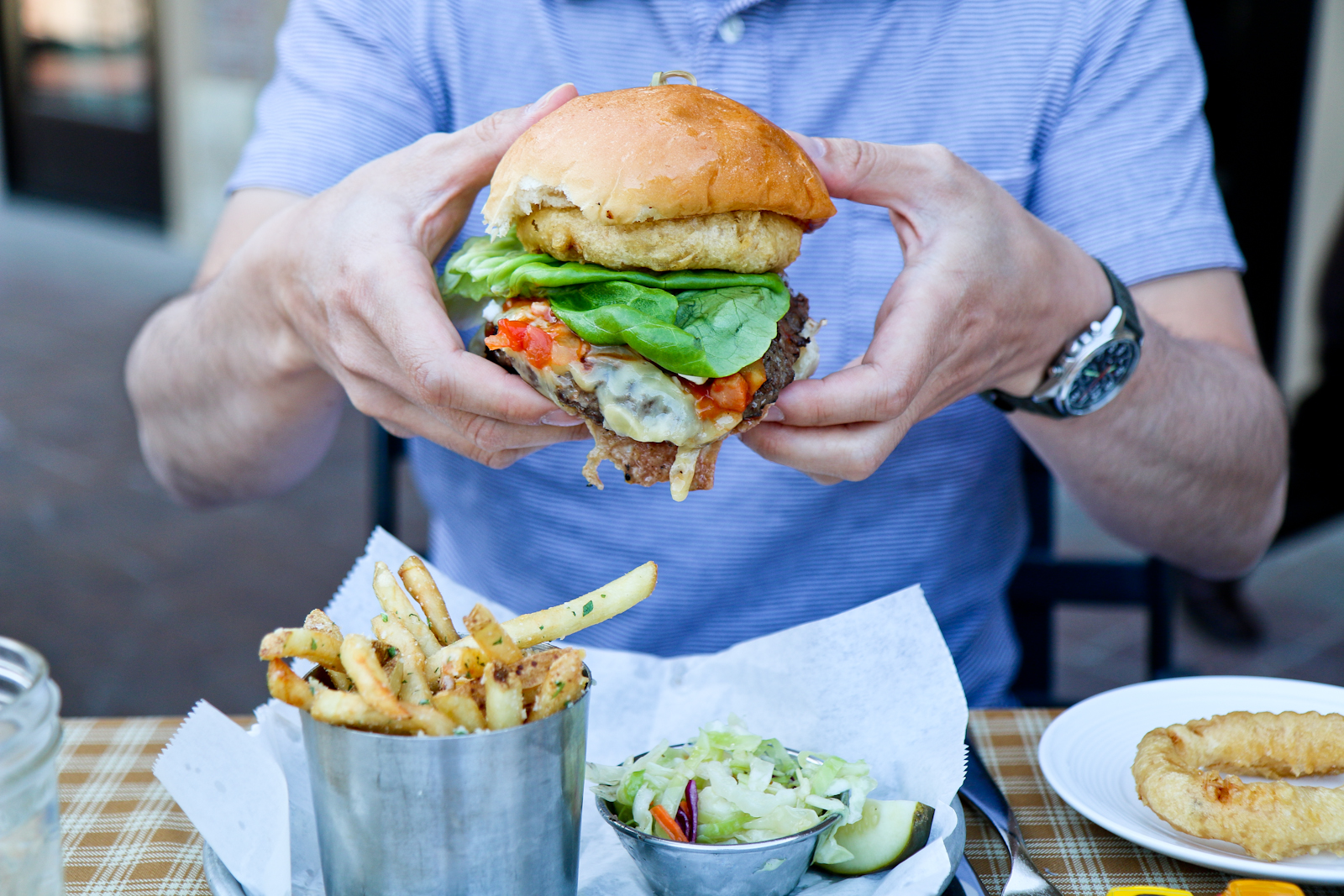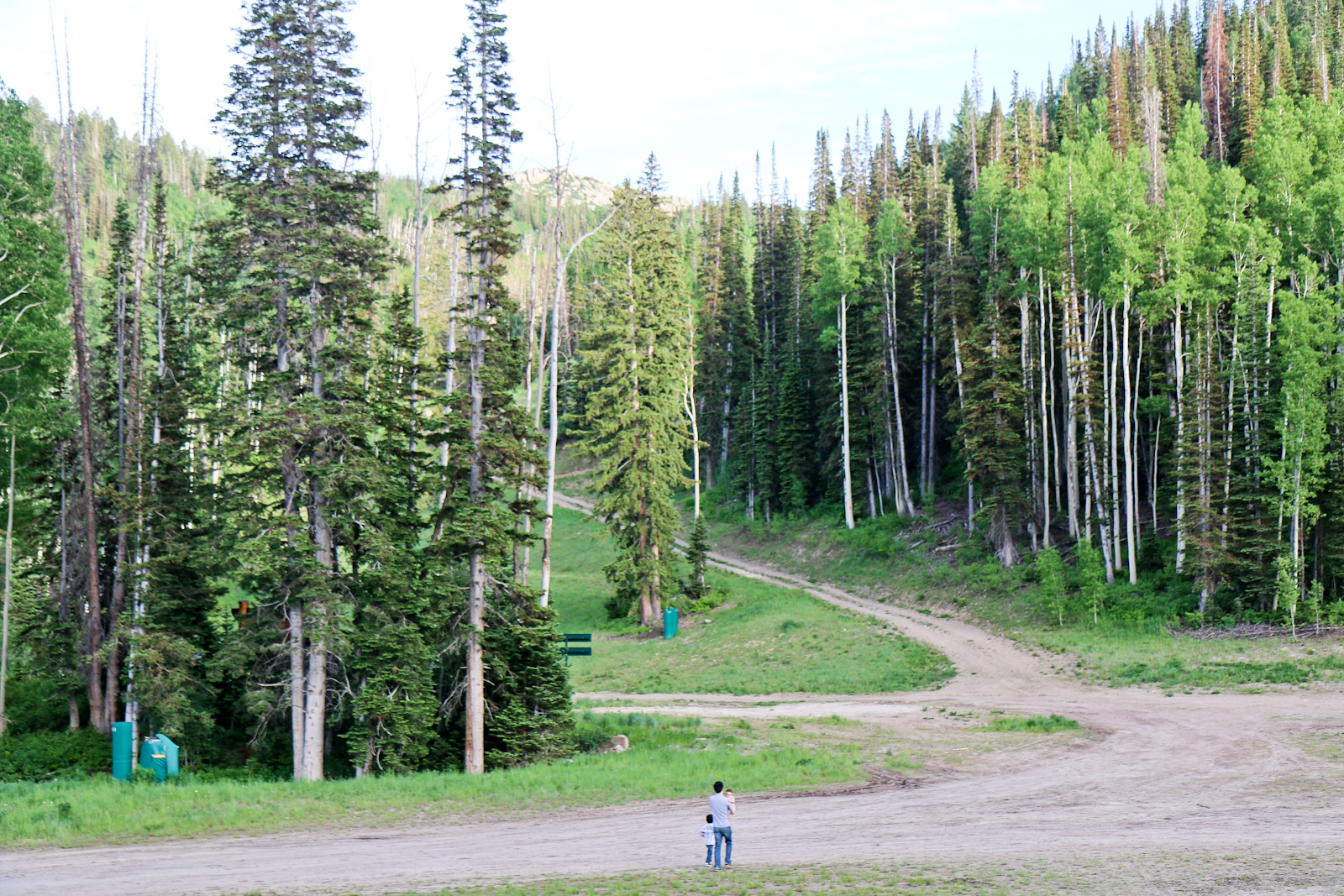 Then that evening we headed to Burgers and Bourbon for dinner as they were having a Father's Day for their Monster burger (shown above). And since his burger was on special, I ordered the most expensive burger on the menu for $32 and it had foie gras in it. I WANT TO GO BACK! It was SO good!!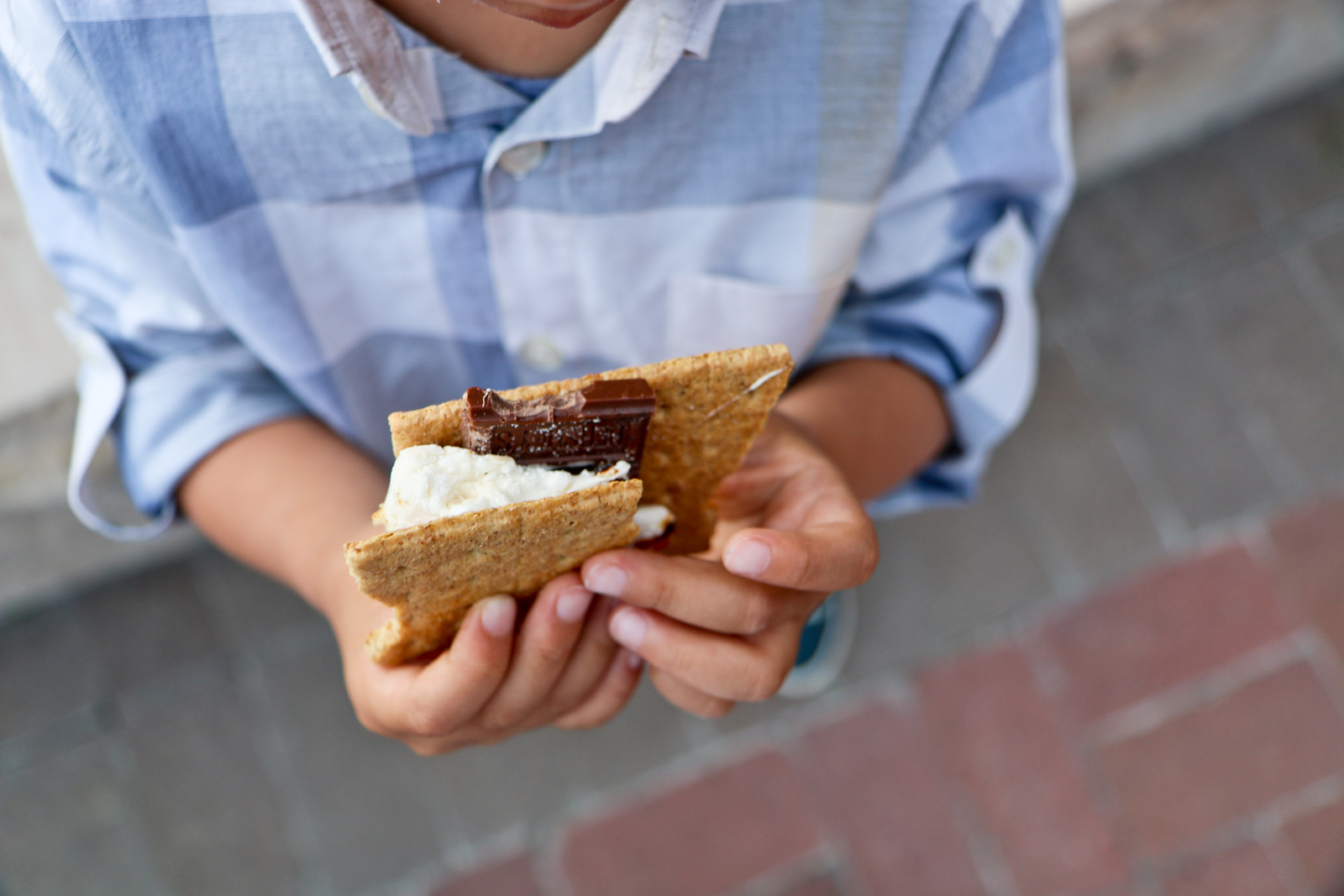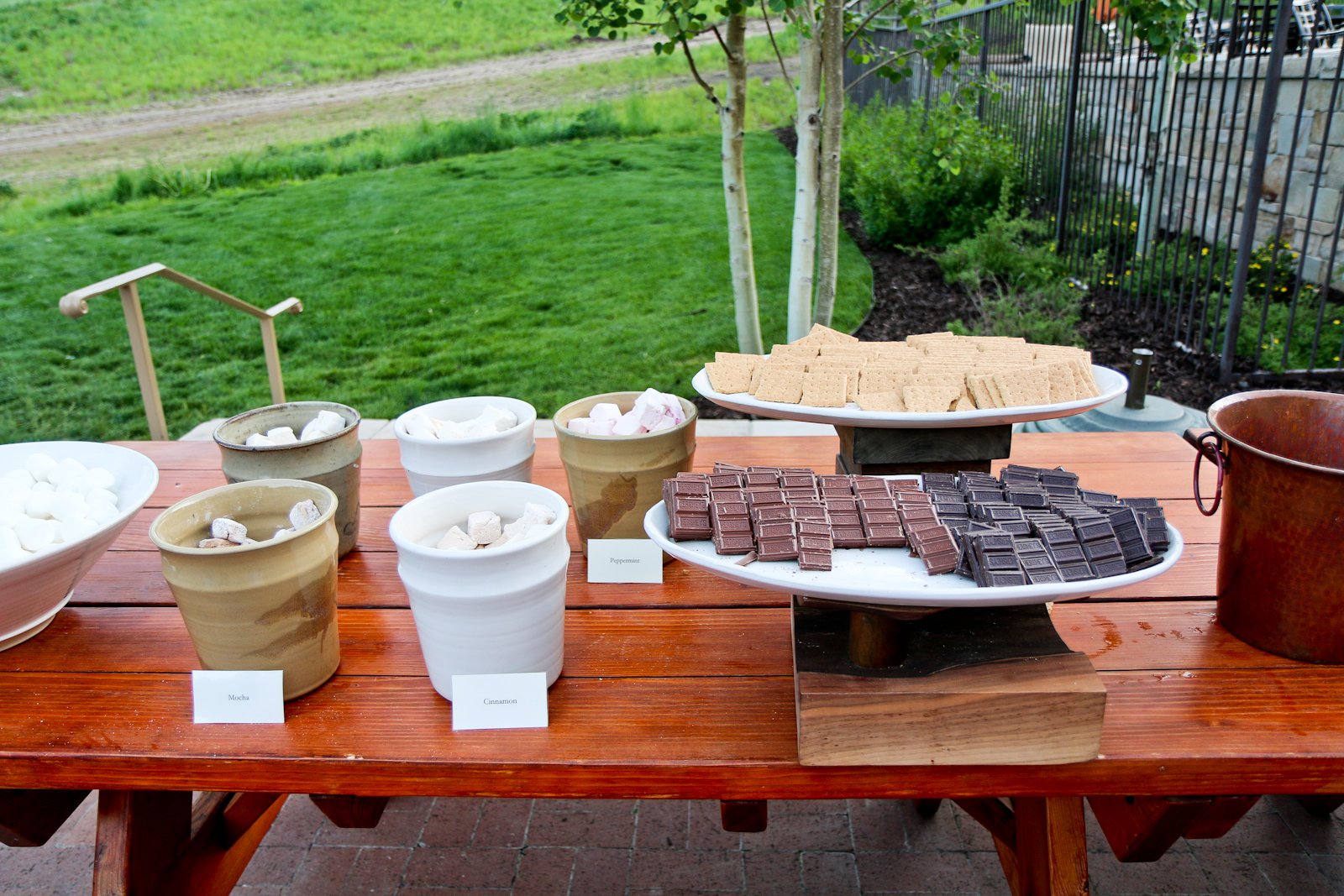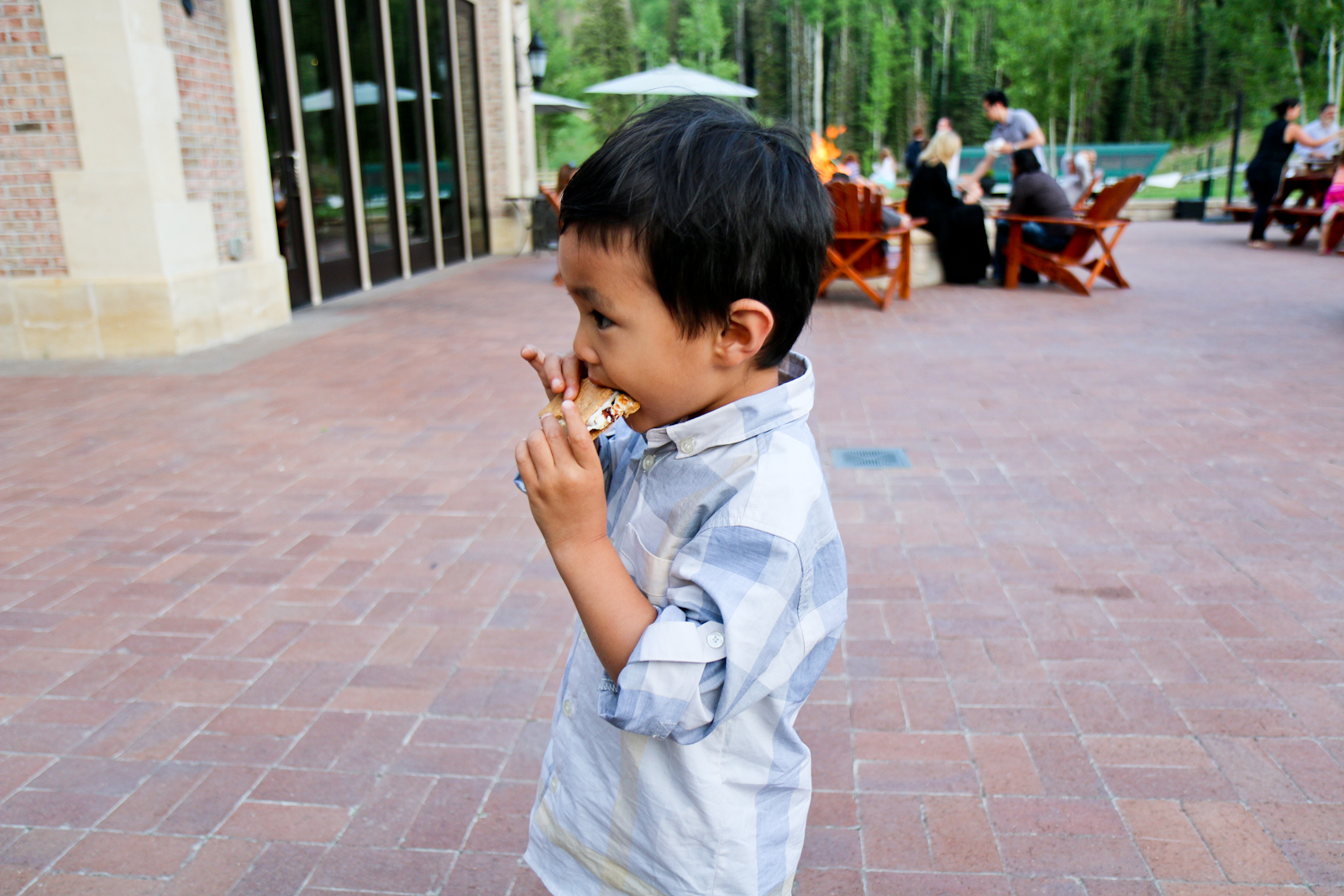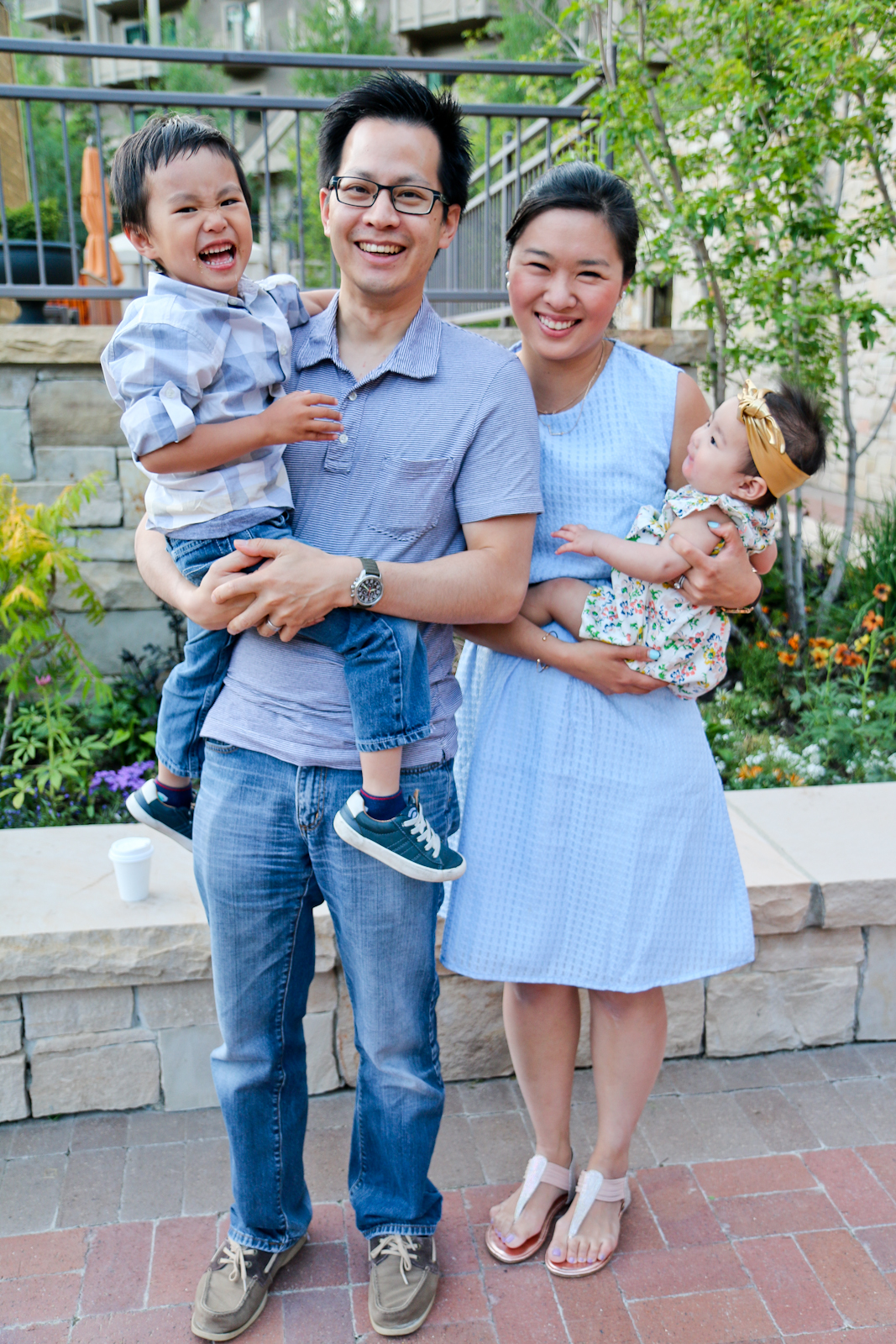 And then of course we ended our evening with their infamous S'mores dessert!! They have all different kinds of marshmallows and a fire that you can roast them yourself. These are seriously my FAVORITE! We've been to Montage before just in passing and they used to have S'mores at 4PM, but switched to 7PM for their Summer hours. Seriously, I can eat like 5 s'mores in a sitting… but I know I shouldn't.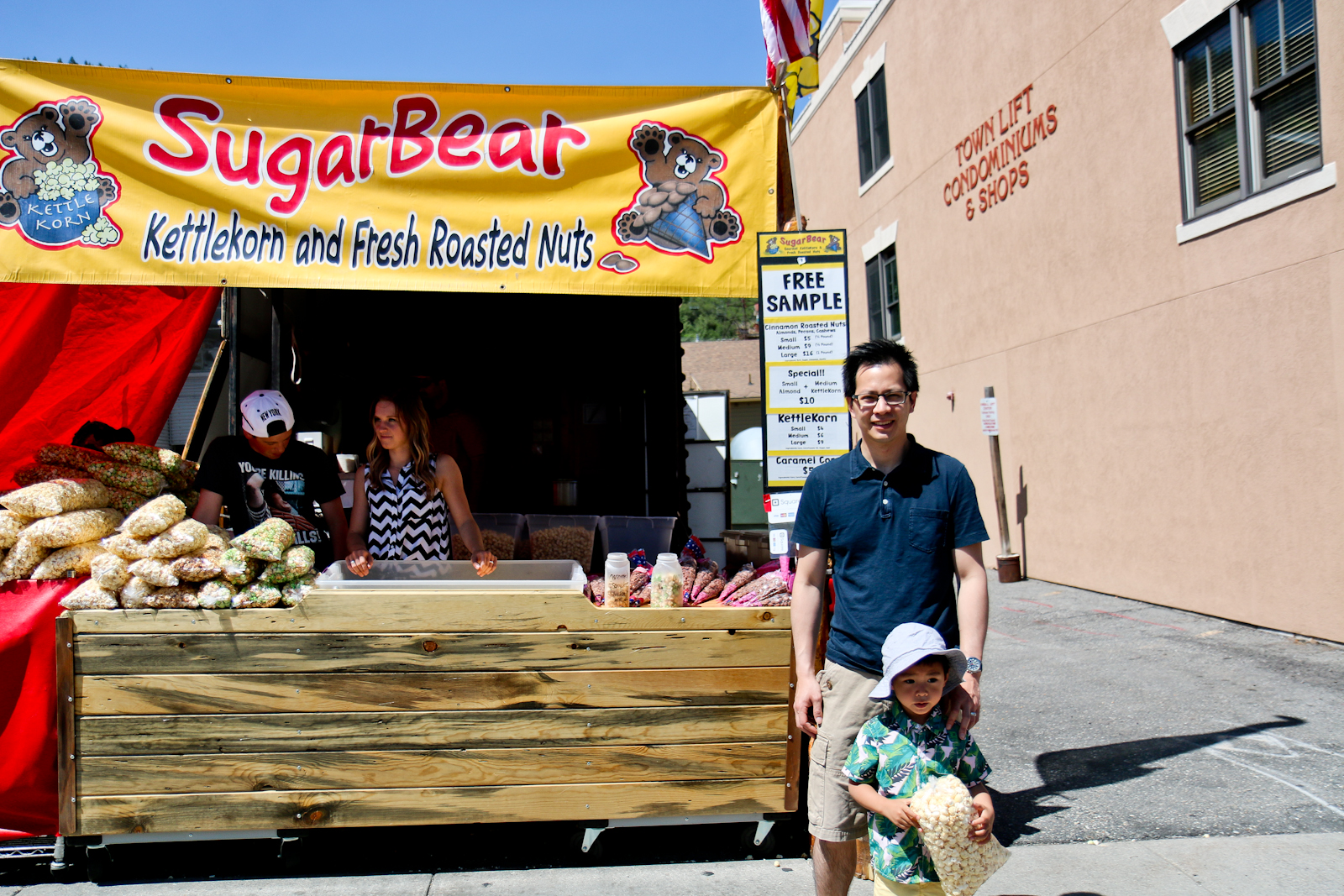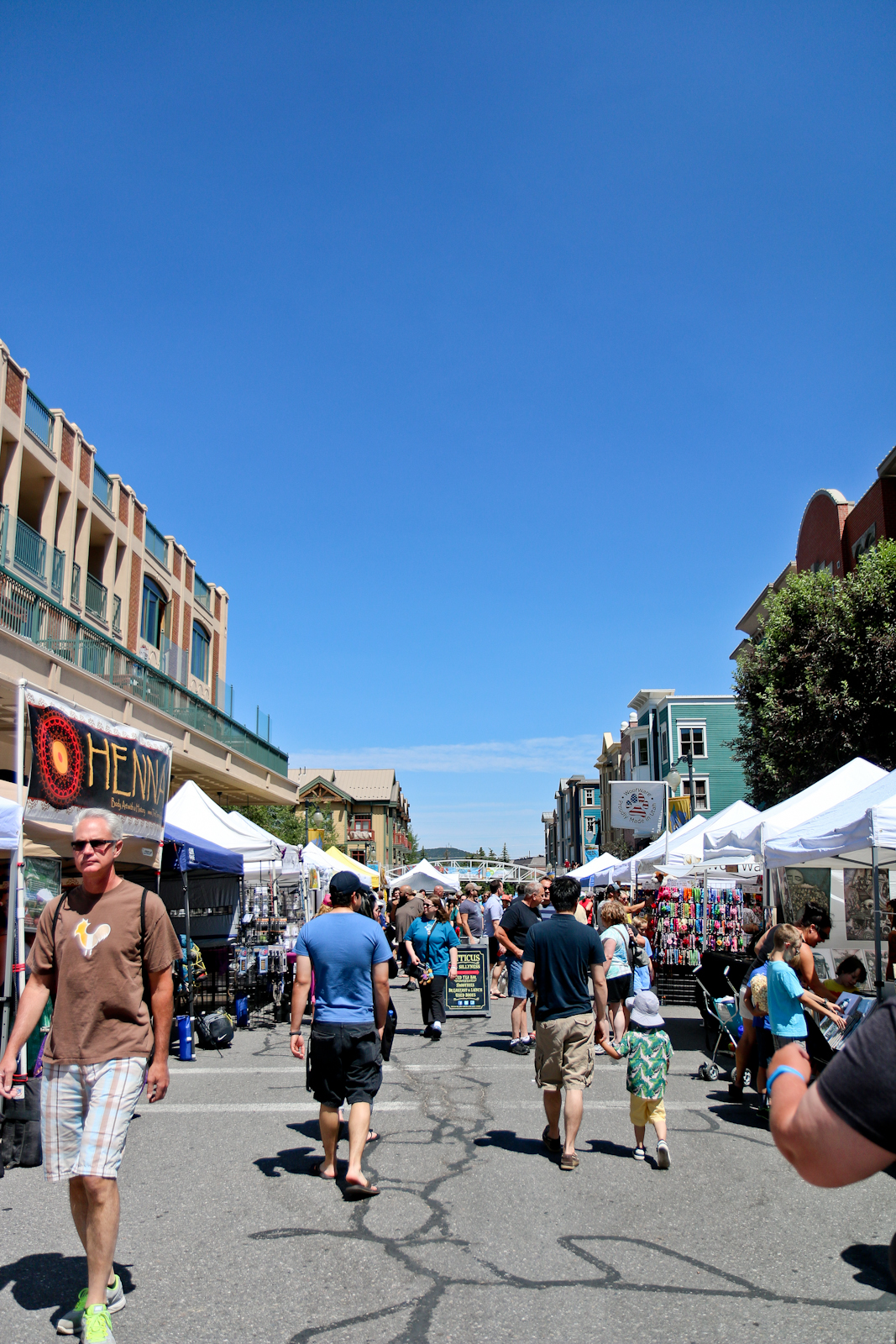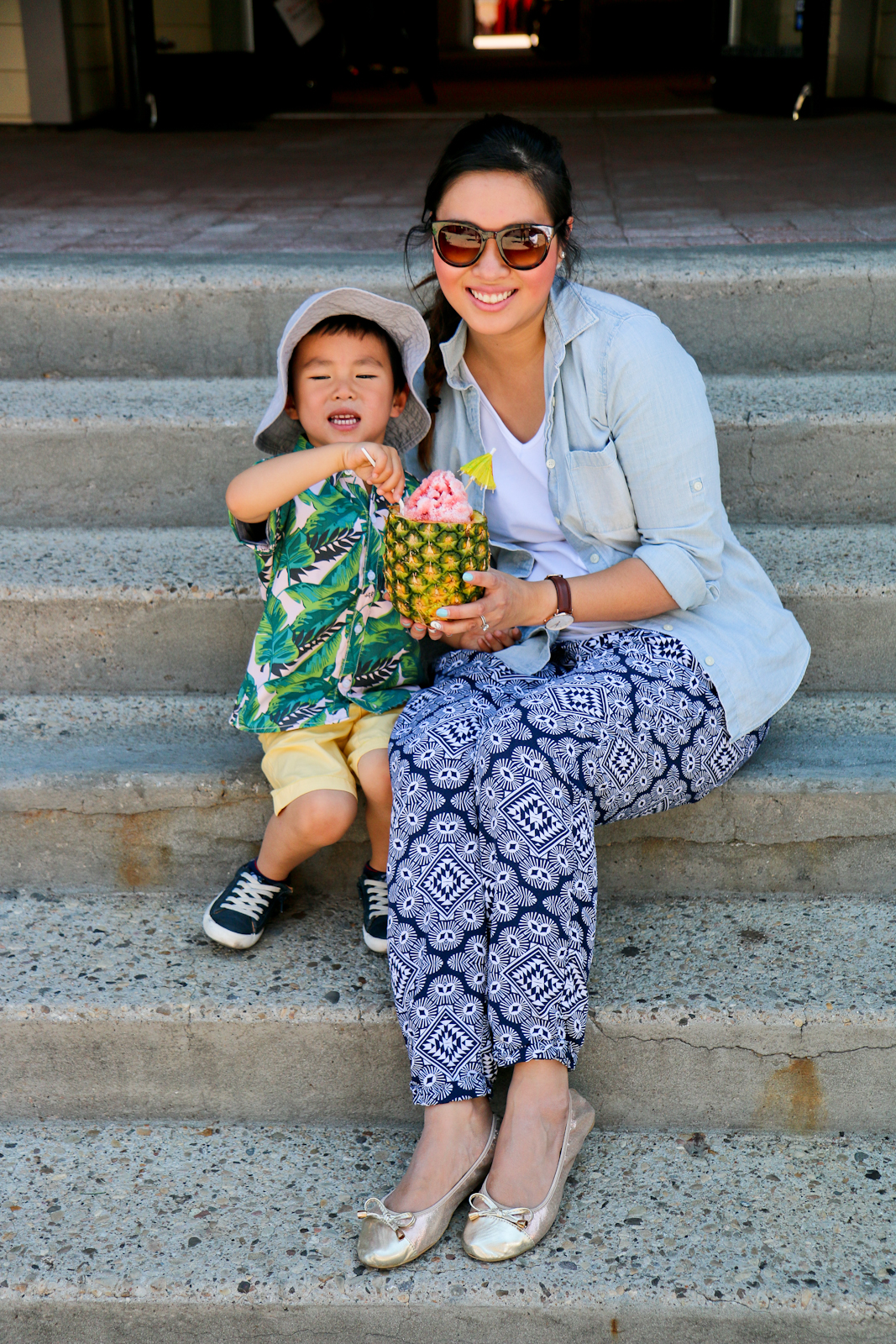 And then on Sunday morning, we headed to Park Silly Sunday Market – which is just a Farmer's Market and a fun time in downtown Park City. They have lots of different food vendors, crafts, groceries, desserts, kid's activities, beer, concert, etc. It's on every Sunday throughout the Summer and I would highly suggest going if you are there in the Summer time on a Sunday!!
This post was a partnership with Montage Deer Valley.