Hi friends!  Today we have a guest post from Amanda of Dragonflight Dreams!  Amanda's blog is all about fashion, recipes, life, and anything she finds interesting!  She also has a fabulous screenprint shop too that I think you should all check out.  But for this post, Amanda has decided to take one of her favorite colors of the season and make it into a Flavors To Follow post!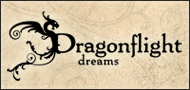 Aubergine. Plum. Eggplant. Violet. Purple. Whatever you want to call it, this color has been a heavy hitter in fashion ever since ye old days when only royalty could afford it. Luckily you don't have to be super rich in modern times to sport this shade, though I personally always feel quite queenly when wearing it. It's my favorite color, hands down. Not only is it's deep jewel hue pretty on its own, but you can pair it with anything! I've worn it with everything from a deep red to a mustard yellow to light turquoise to midnight black. It's so versatile, and I think one of those colors that's flattering on anybody. And, lucky us, it's a prominent color this fall & winter! So today I thought I'd share some items to help bring this lovely color into your life, if it's not there already.
Click anywhere on the image above to be taken to a round-up of the shopping links. I want every single one of these, but I'll try to limit myself to 2 or 3. 😉
What do you think of this color? How would you wear it?
Follow Amanda of Dragonflight Dreams – Blog | Shop | Twitter | Facebook