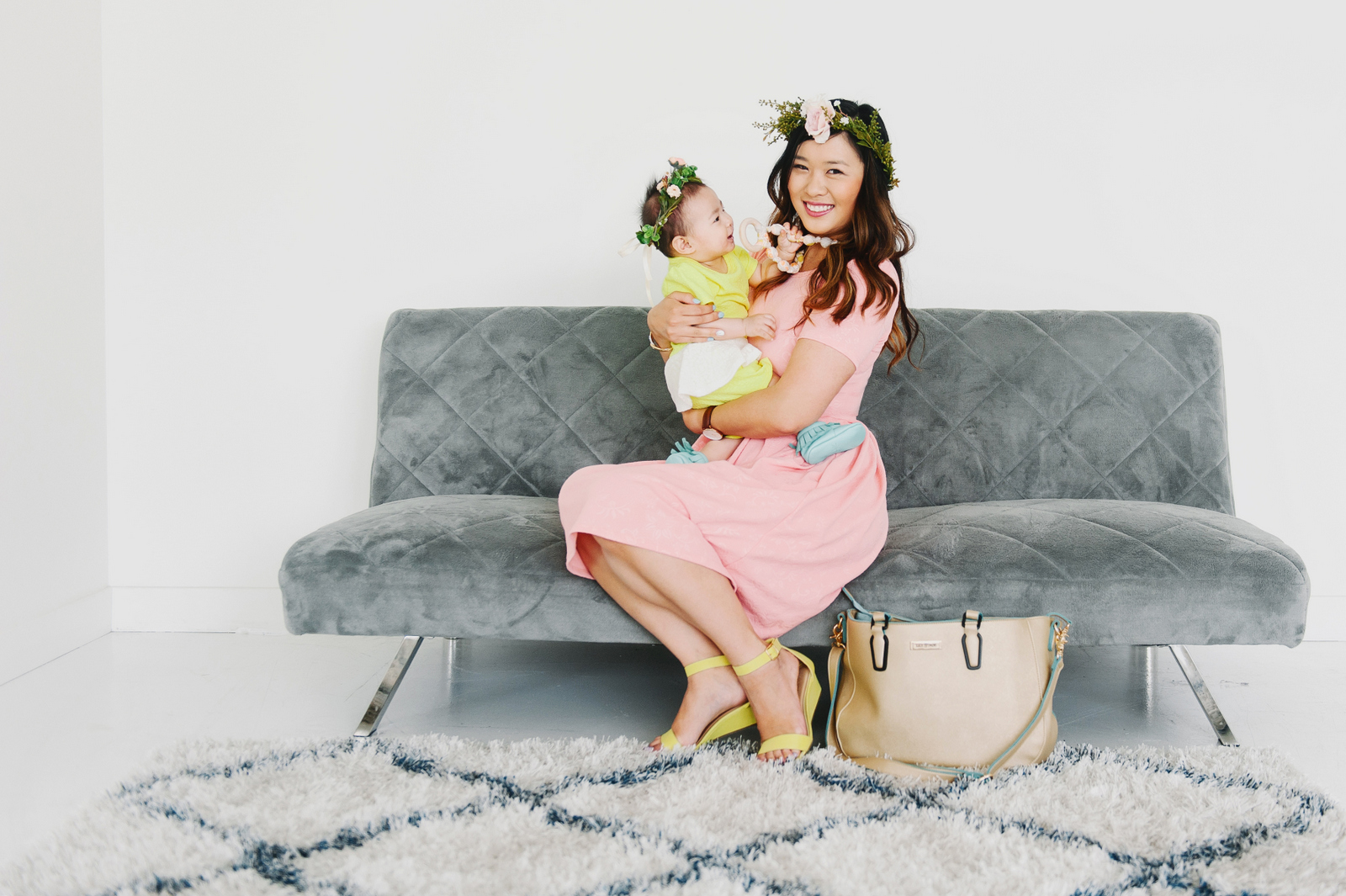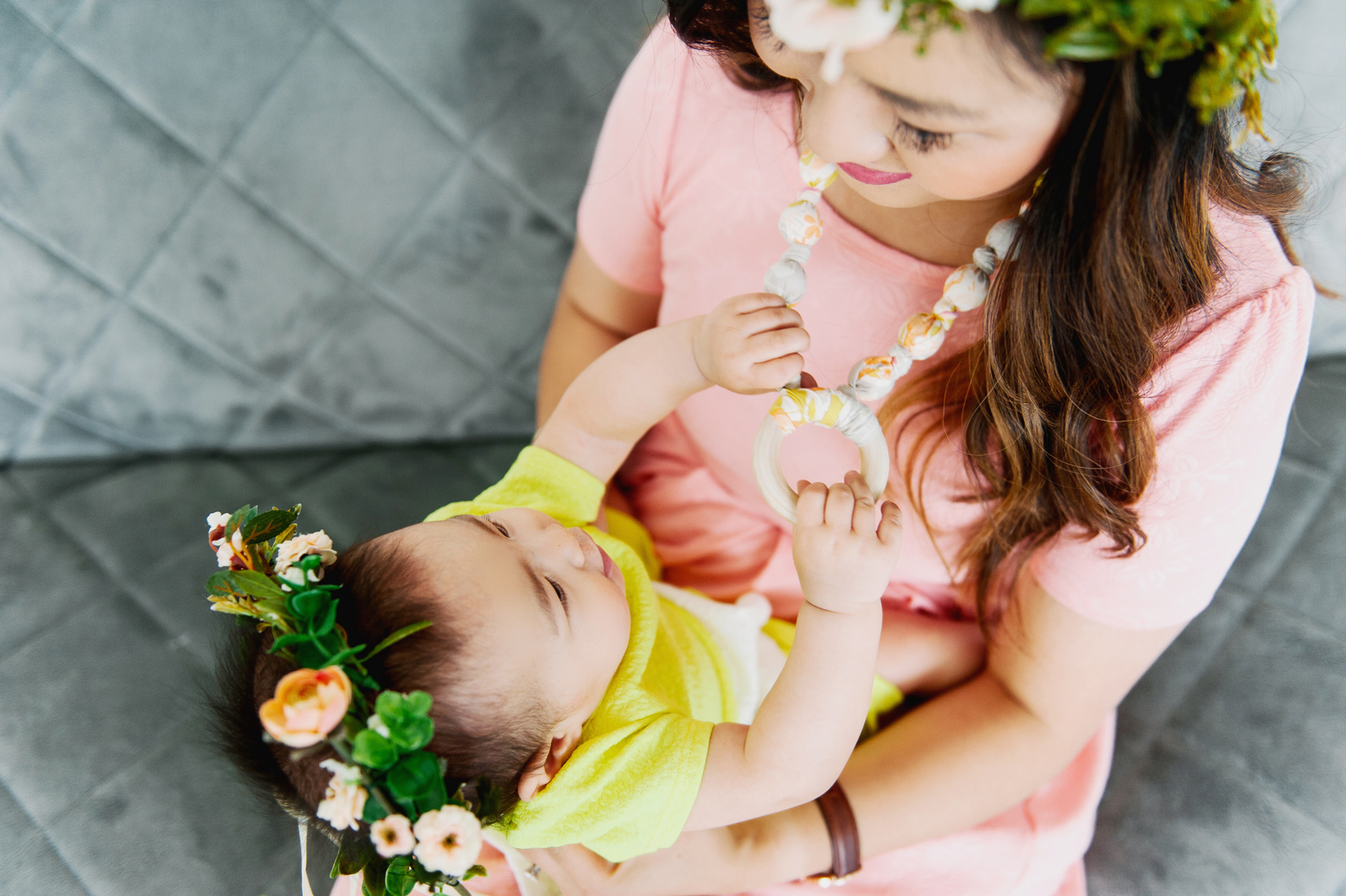 Since it's 100+ degrees out, Vivian and I have been loving going to pretty indoor spaces to shoot lately! This one was at Lori Romney's studio and I just love all the white and grey! For this Mommy and me LulaRoe outfit, I am wearing a LulaRoe dress and Vivian is wearing a romper from their sister baby/kid shop Dot Dot Smile! Obviously I am a big fan of their clothing and own many different styles of dresses and skirts, and I was so excited to see that they make baby stuff too! They just started selling these rompers which are perfect for little ones, but I am super excited for when Vivian will be able to fit into the Dot Dot Smile dresses, those are my fave!
I've shown quite a few looks from LulaRoe before and have even talked about the business opportunity here and just wanted to mention it again. They are always looking for new dedicated and motivated business owners to run their own LulaRoe boutiques. LuLaRoe business owners who do one pop-up boutique per week make an average of $1400/month. Those that do 3-4 boutiques a week average $5600/month. LuLaRoe is currently manufacturing 35,000 pieces per week here in the USA (based in Corona, CA). All fabric prints are designed exclusively for LuLaRoe, which results in an immense variety. LuLaRoe is still a ground floor opportunity. With just over 1,000 consultants there will still be exponential growth. This is the time to be a part of this growing company if you are interested. There is also an opportunity to help other be successful in their business and receive bonuses for training, sharing the opportunity, and for growth and success across the company. Seriously, if you have been thinking about making a career move to fashion or if you are a stay at home mom looking for a side job or if you are just looking for another part-time job (that could soon become a full time one), then you should consider being a LuLaRoe business owner. You can do it from anywhere in the U.S.!!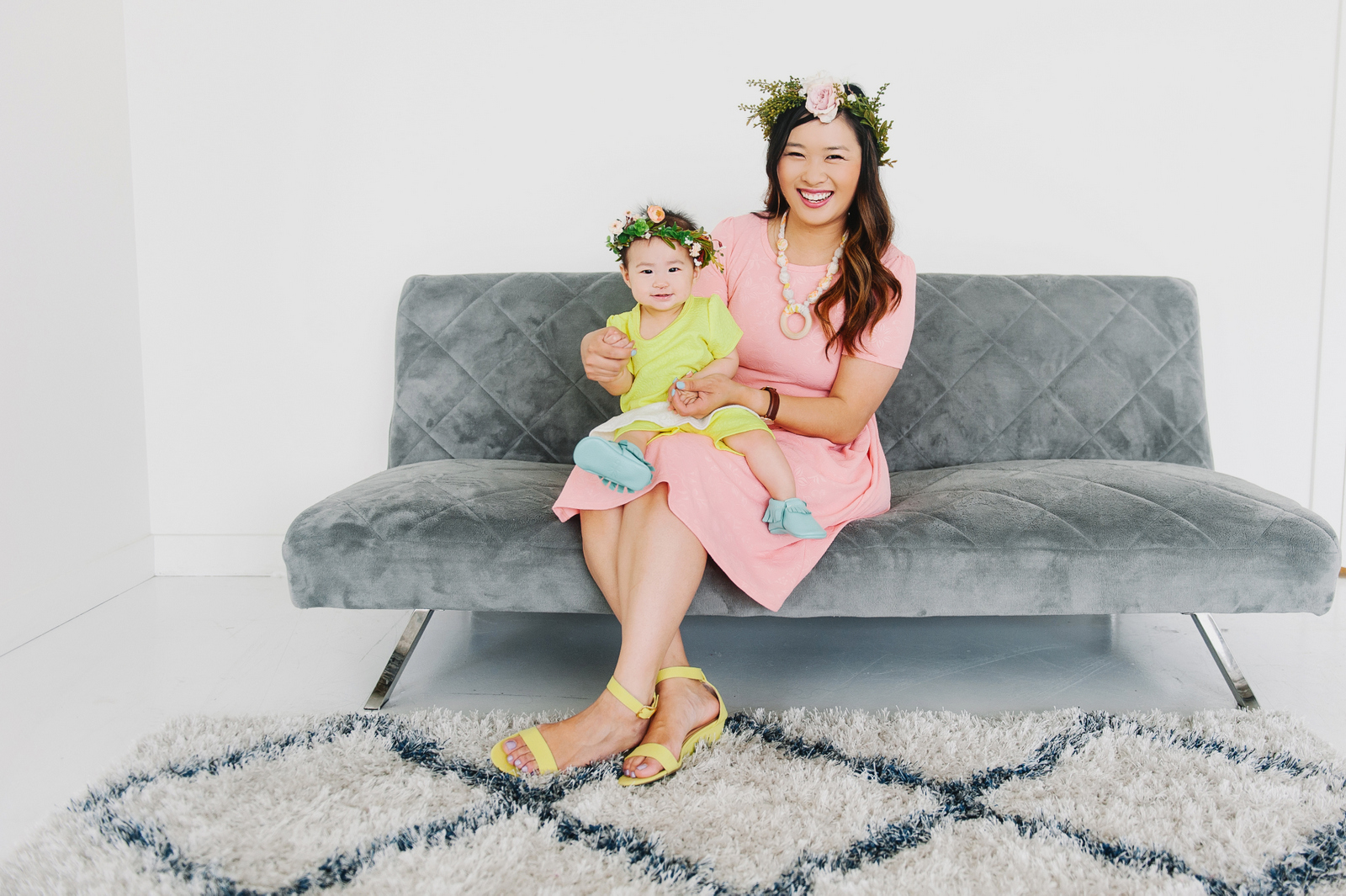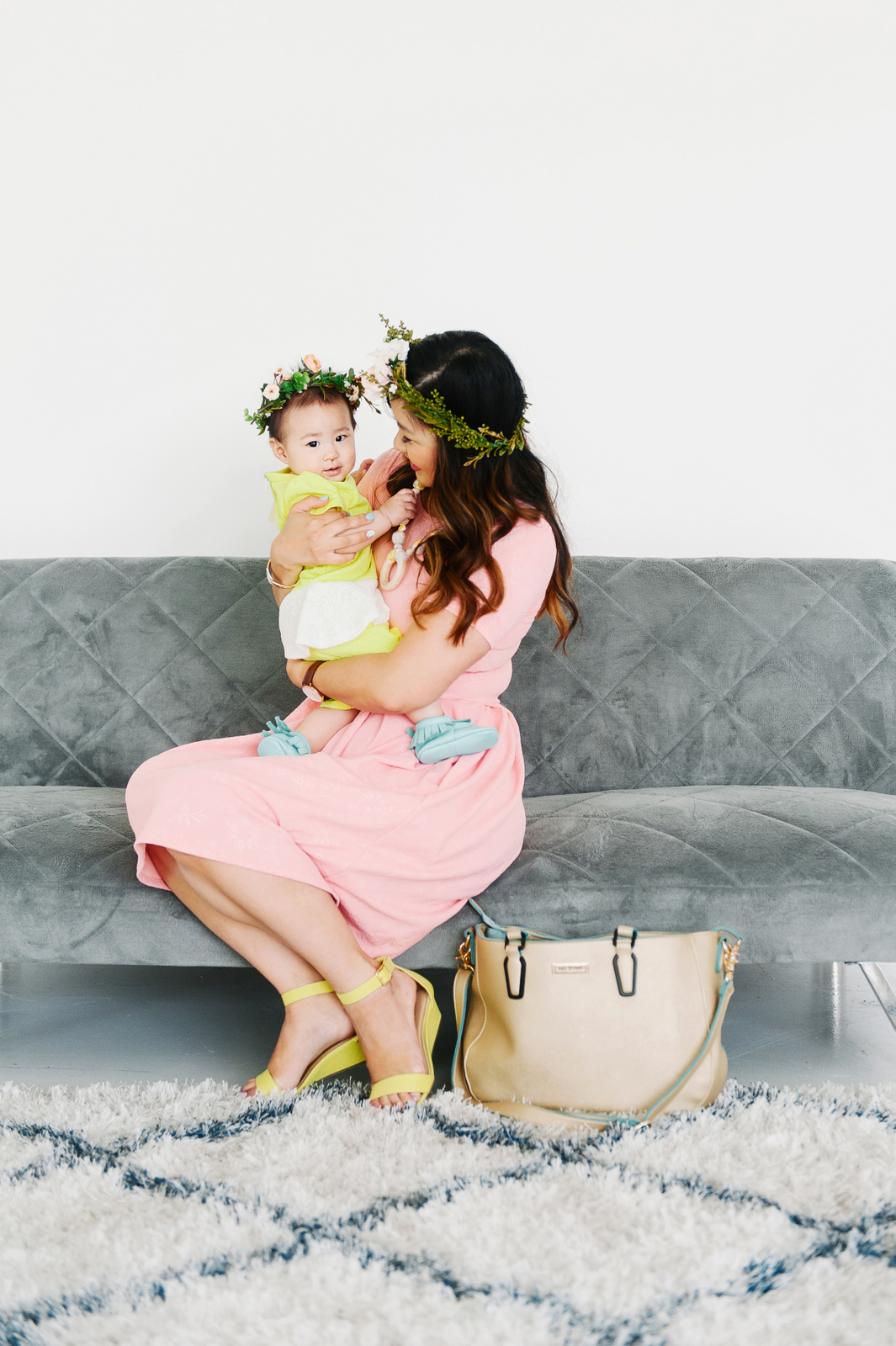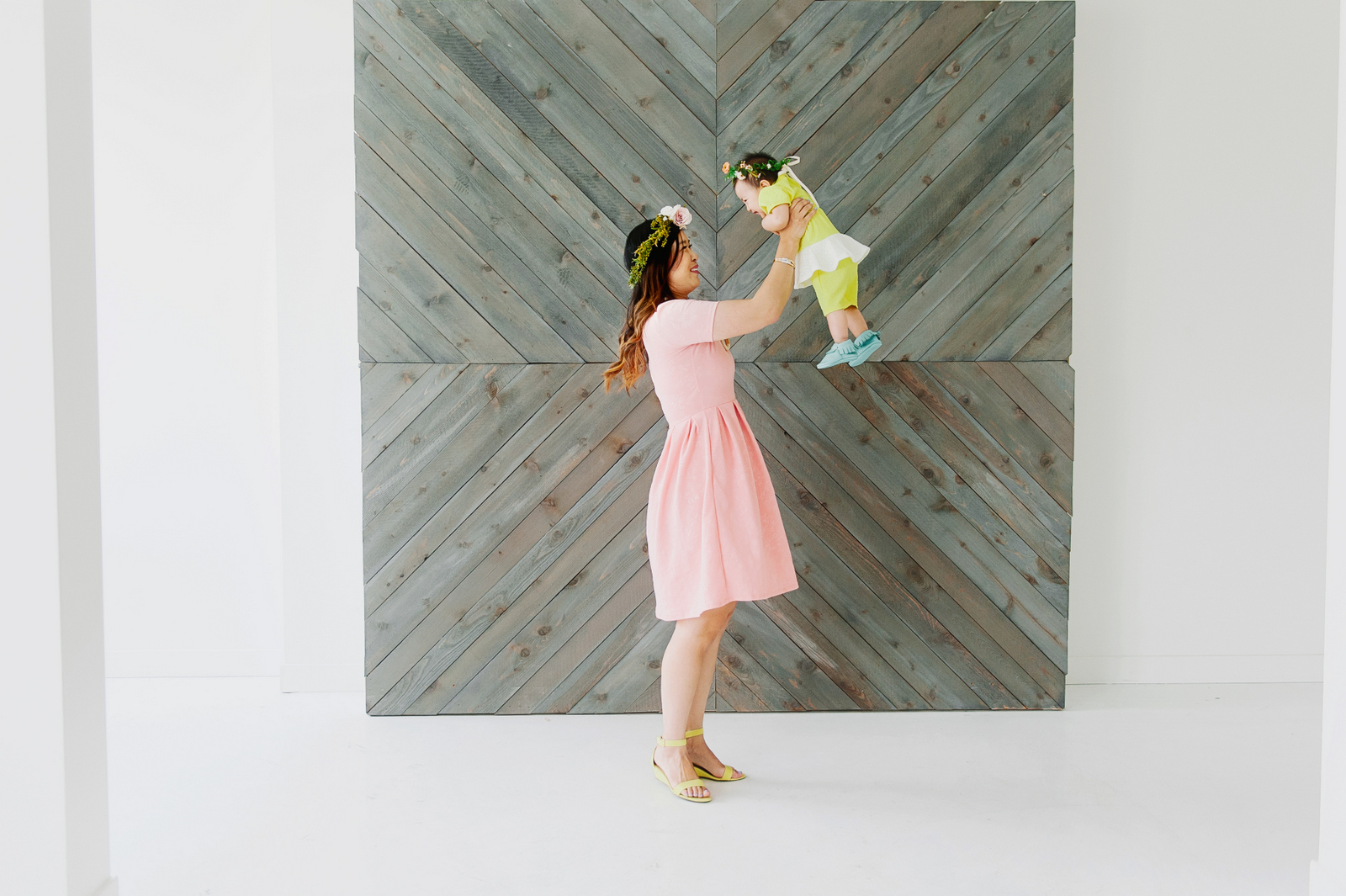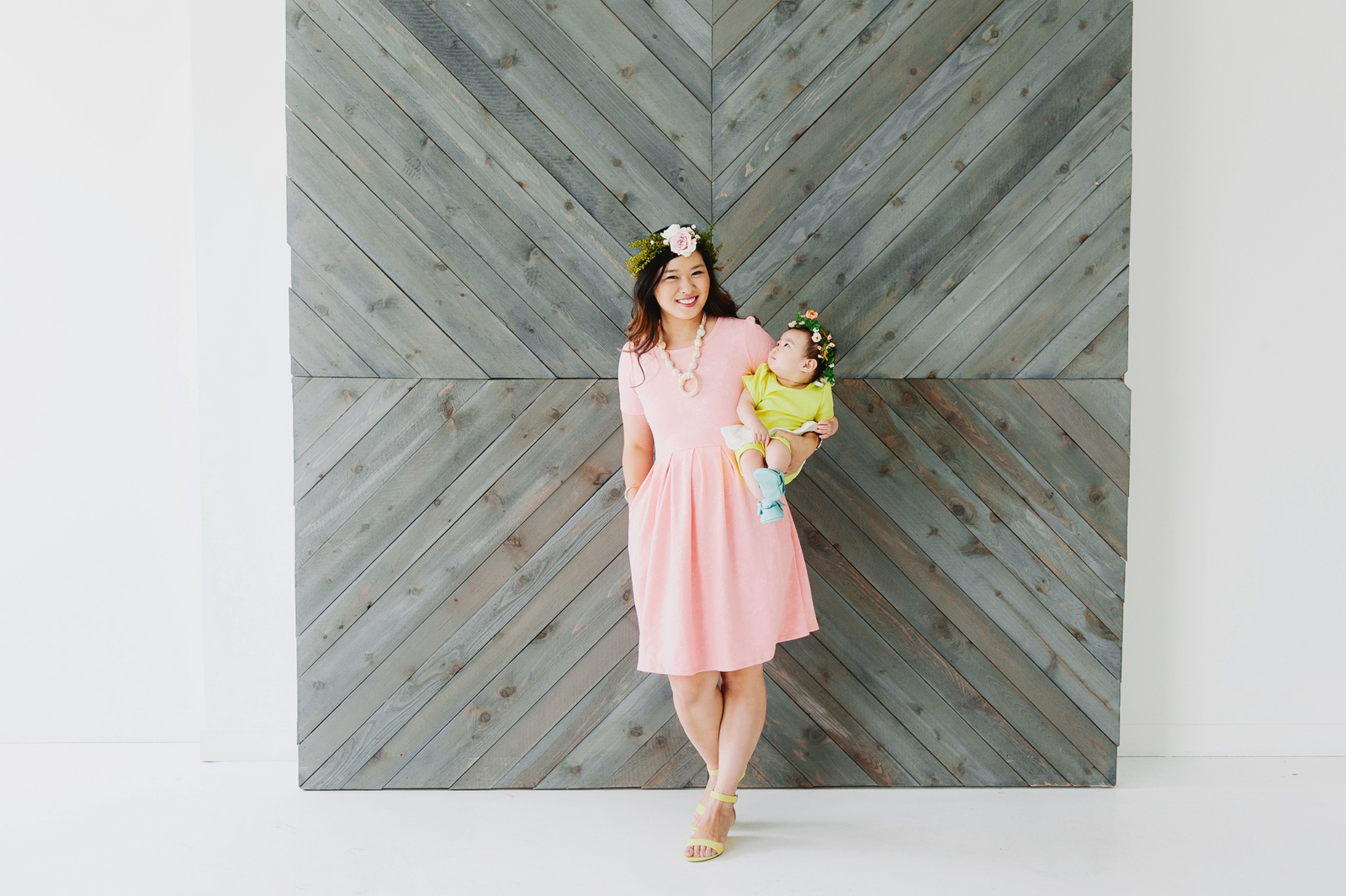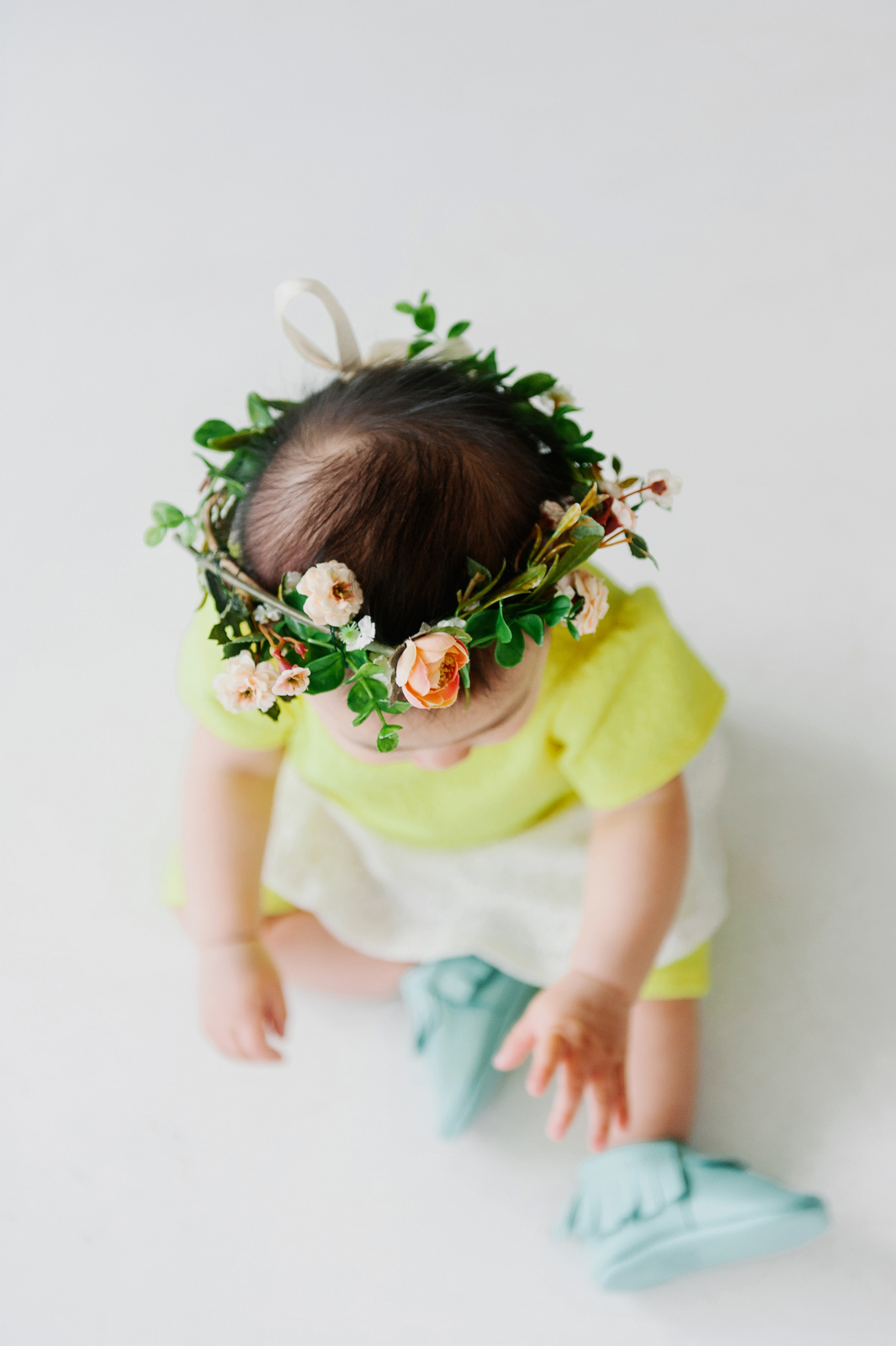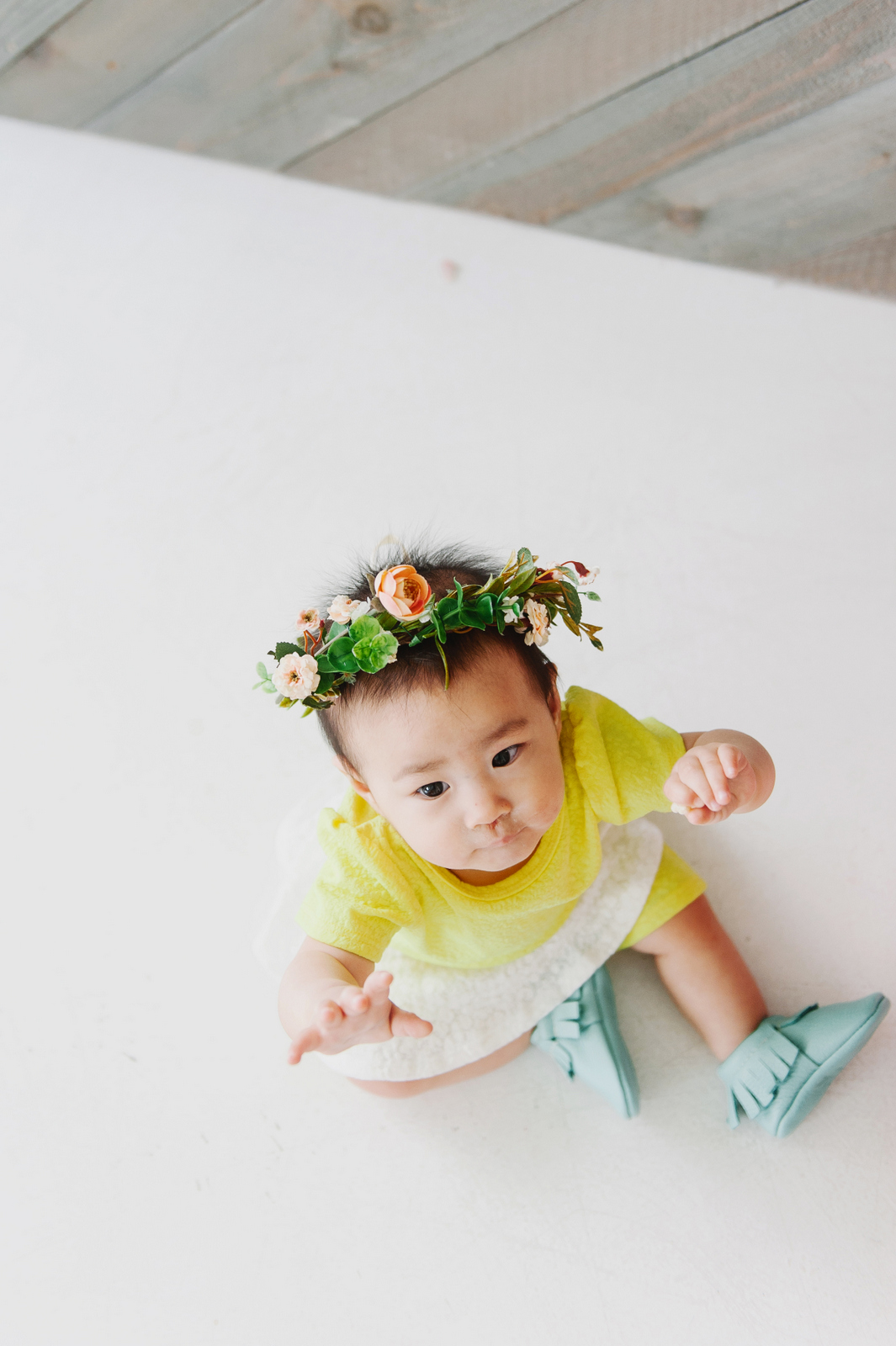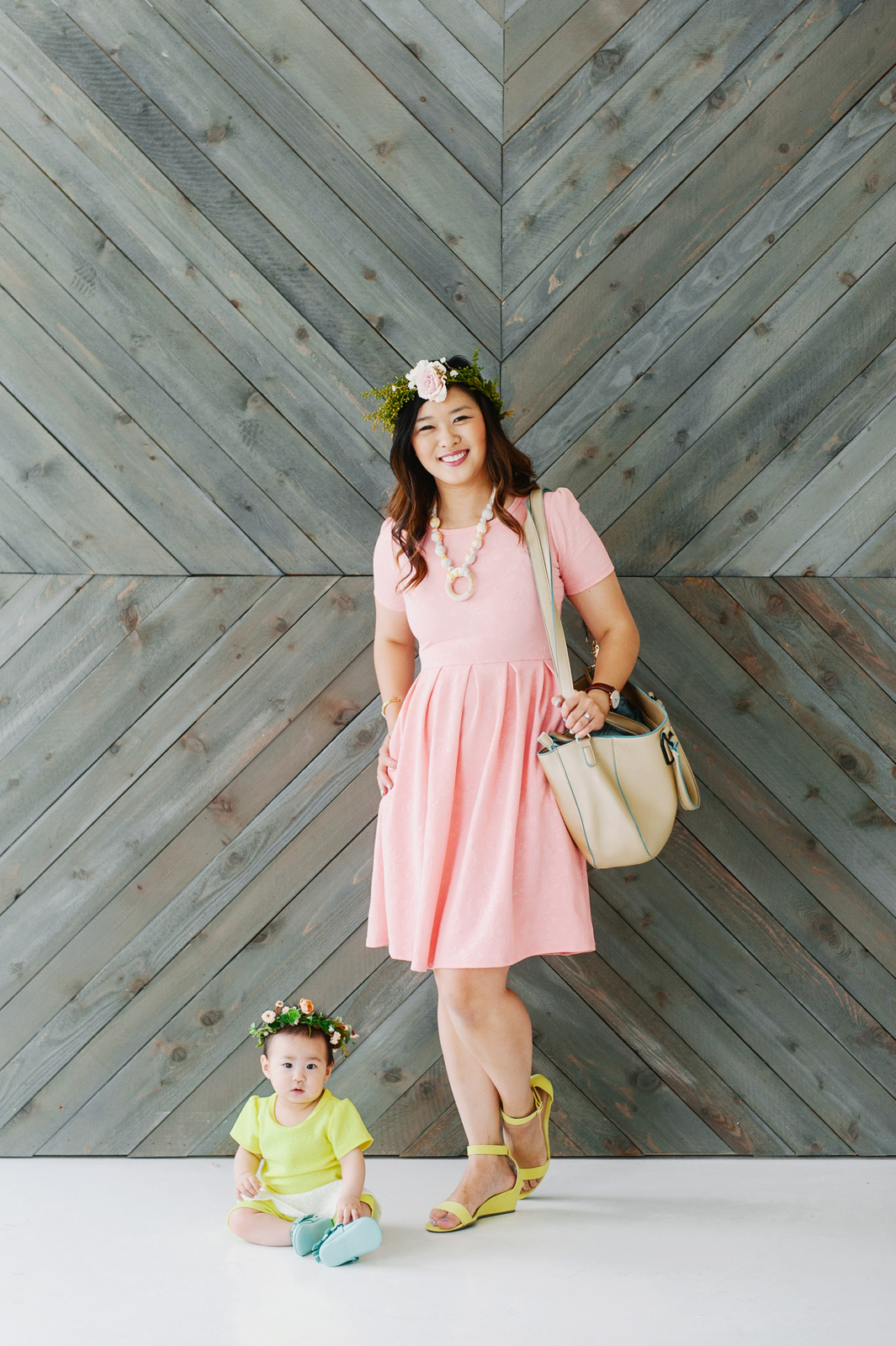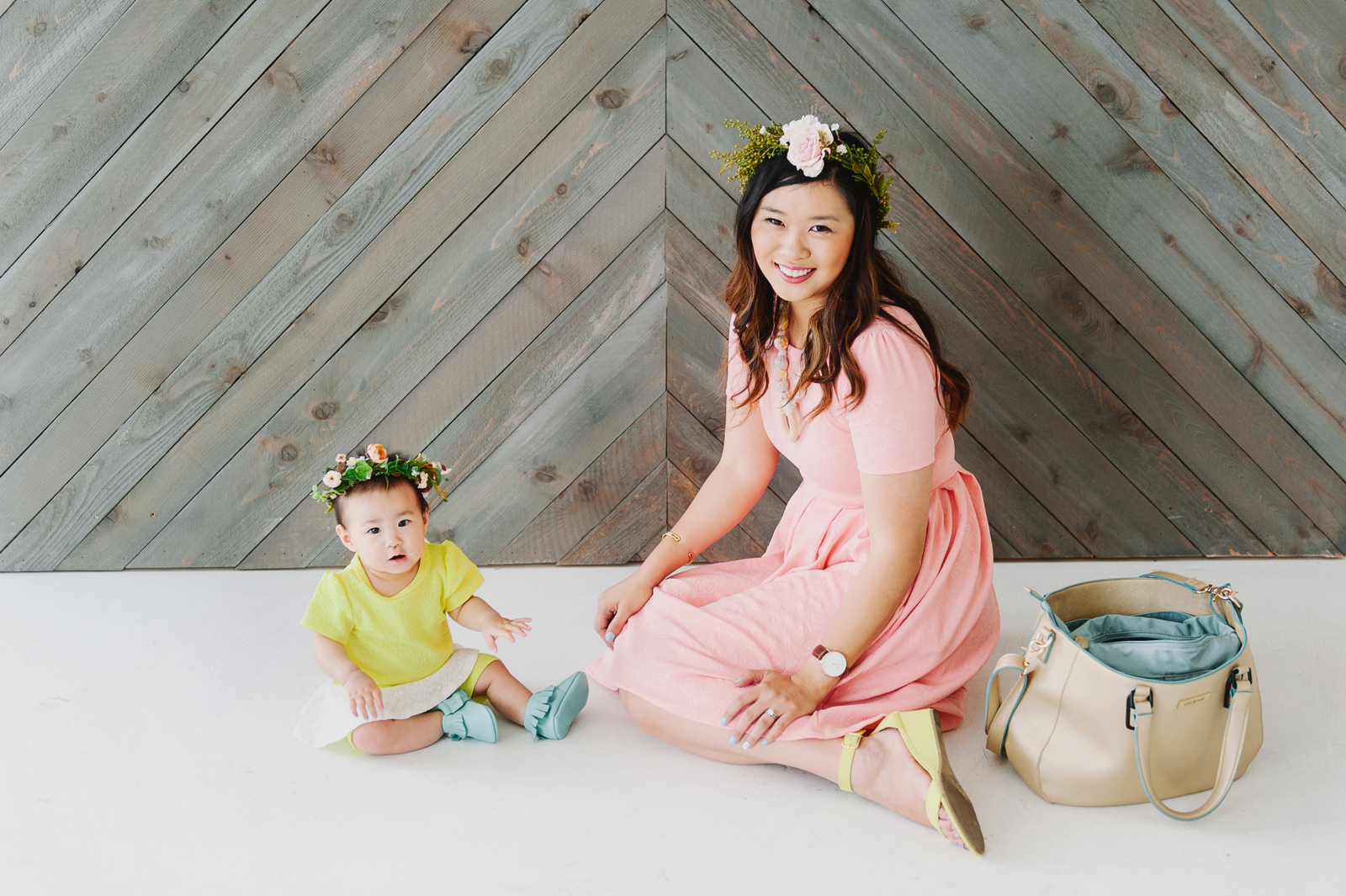 My outfit:
Dress: LulaRoe
Floral Crown: Miss Stevi Marie
Shoes: Old Navy
Teething Necklace: The Vintage Honey Shop
Bag: Lily Jade
Vivian's outfit:
Romper: Dot Dot Smile
Floral Crown: Miss Stevi Marie
Moccs: Freshly Picked
Photography by Lori Romney Photography
To receive more information about owning your own LuLaRoe business contact Sadi Thompson at sadi.lularoe@gmail.com. Follow her on Instagram at @lulagirlsblog or request more information here. Or if you want to email me directly at sandyalamode@gmail.com, I can pass on your information as well!