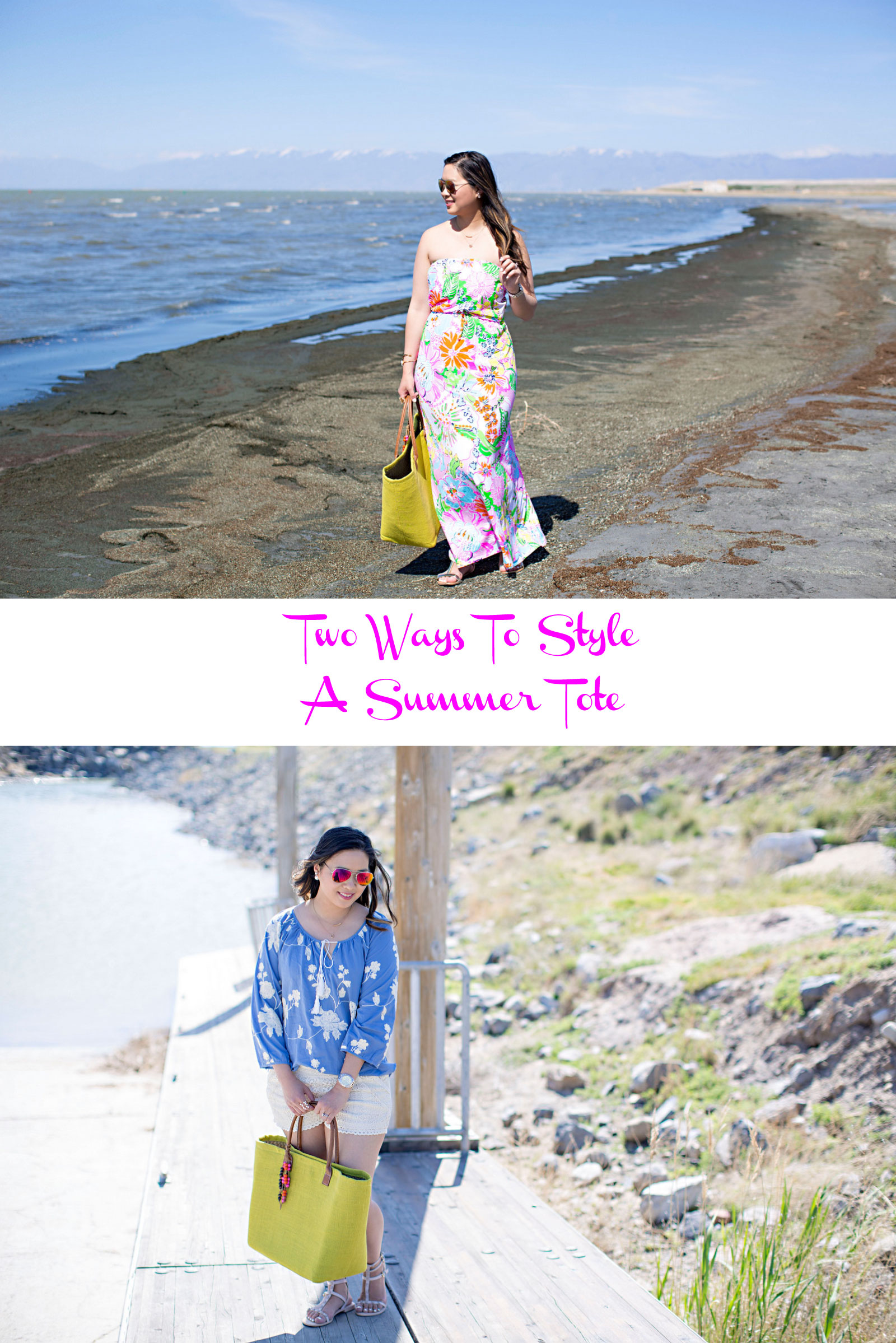 So this lime green tote was one that I got from Target last Summer and it hadn't been used again until well this Summer! I am an avid believer in owning one of every type of handbag imaginable so that you are prepared for all situations. This big straw tote type of bag is perfect for picnics, going to the beach, etc. and it is big enough to act as a diaper bag if needed as well. I could literally fit all my essentials, all of babies diapers and food, beach towels, etc.!!
For the first look, I wore it with a floral maxi dress, you know the one from the Lilly for Target collection that everyone stayed up all night for? In case you don't remember, I was in a small town in California and 3rd in line on Sunday morning and picked up this highly coveted dress! That print is just PERFECT!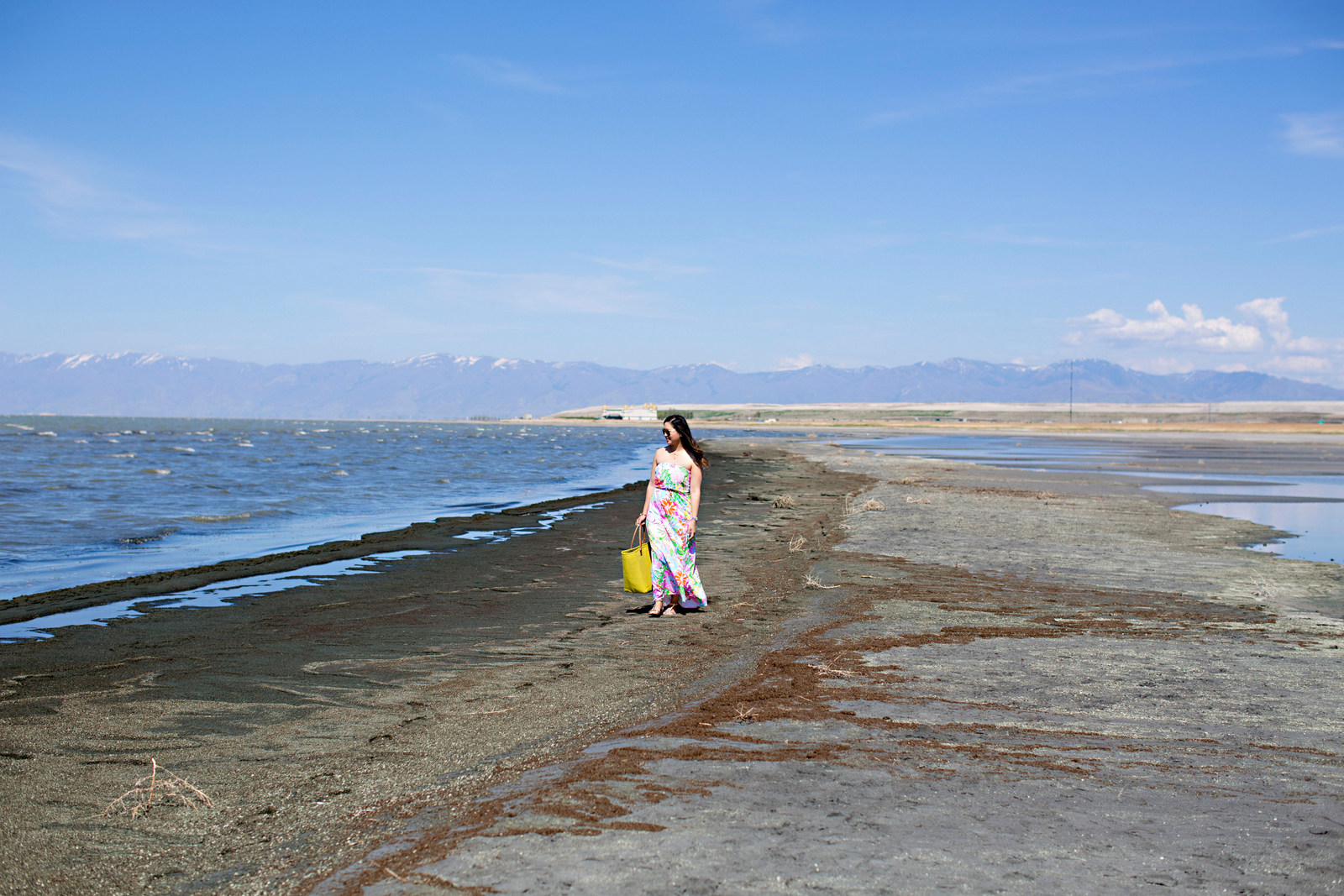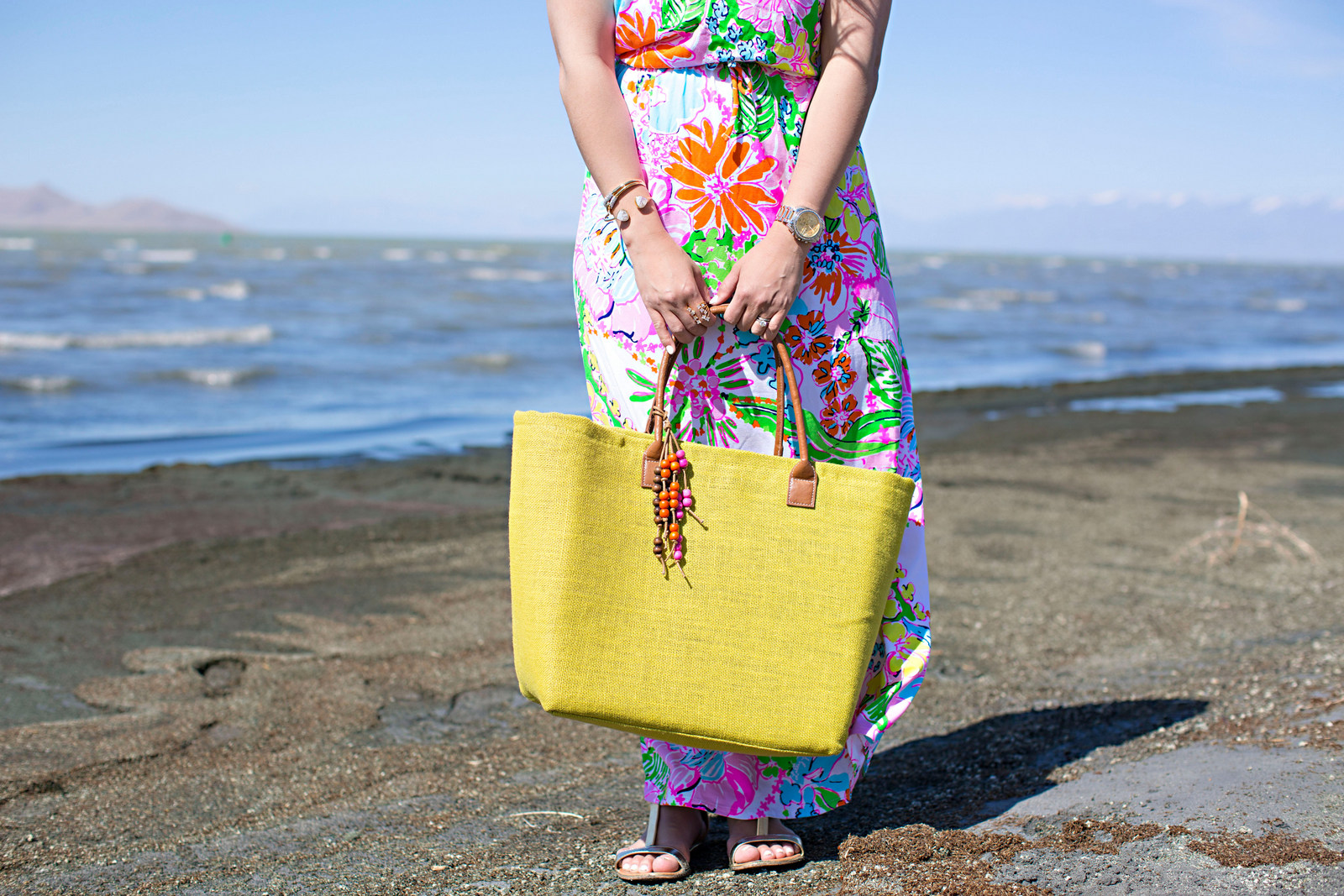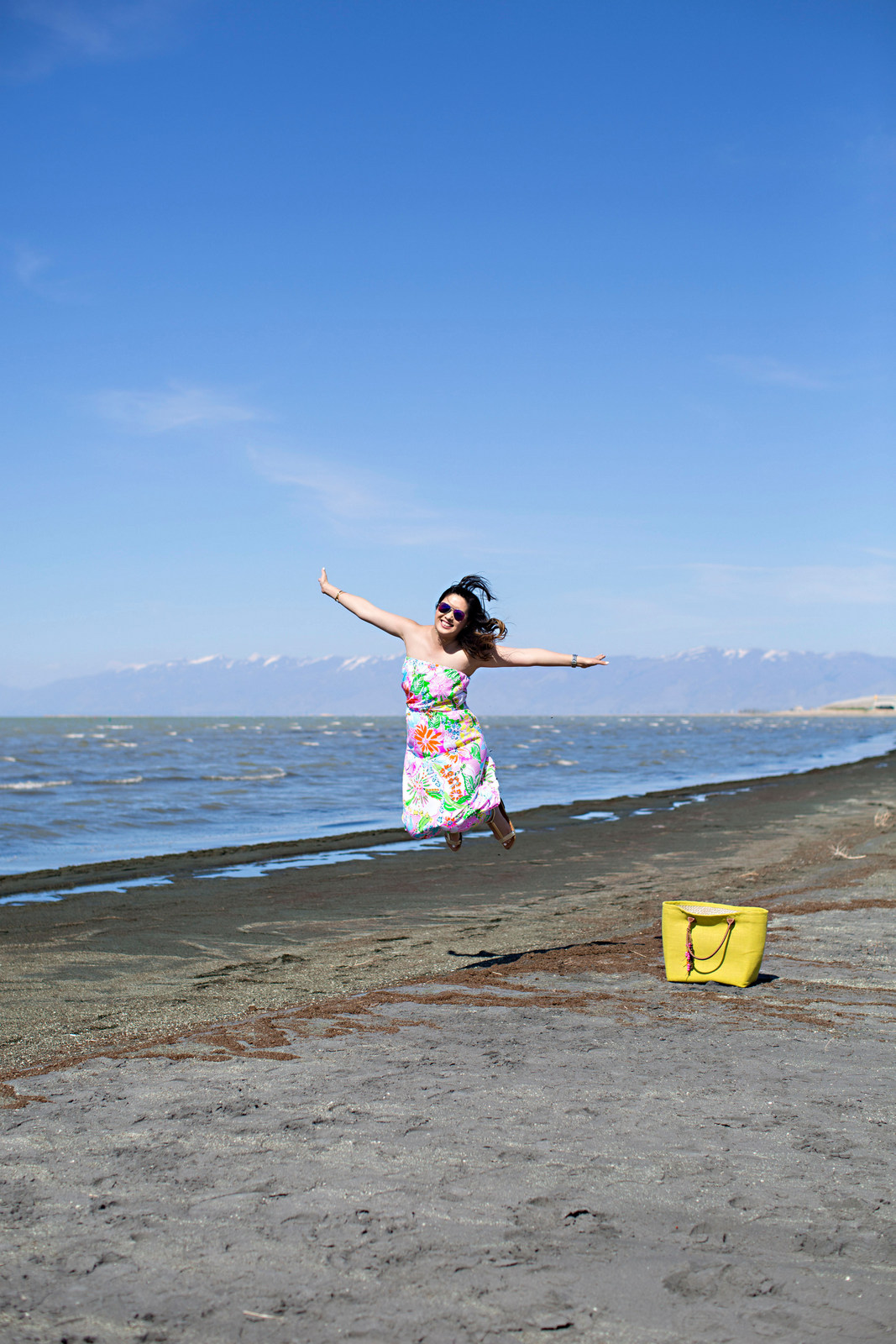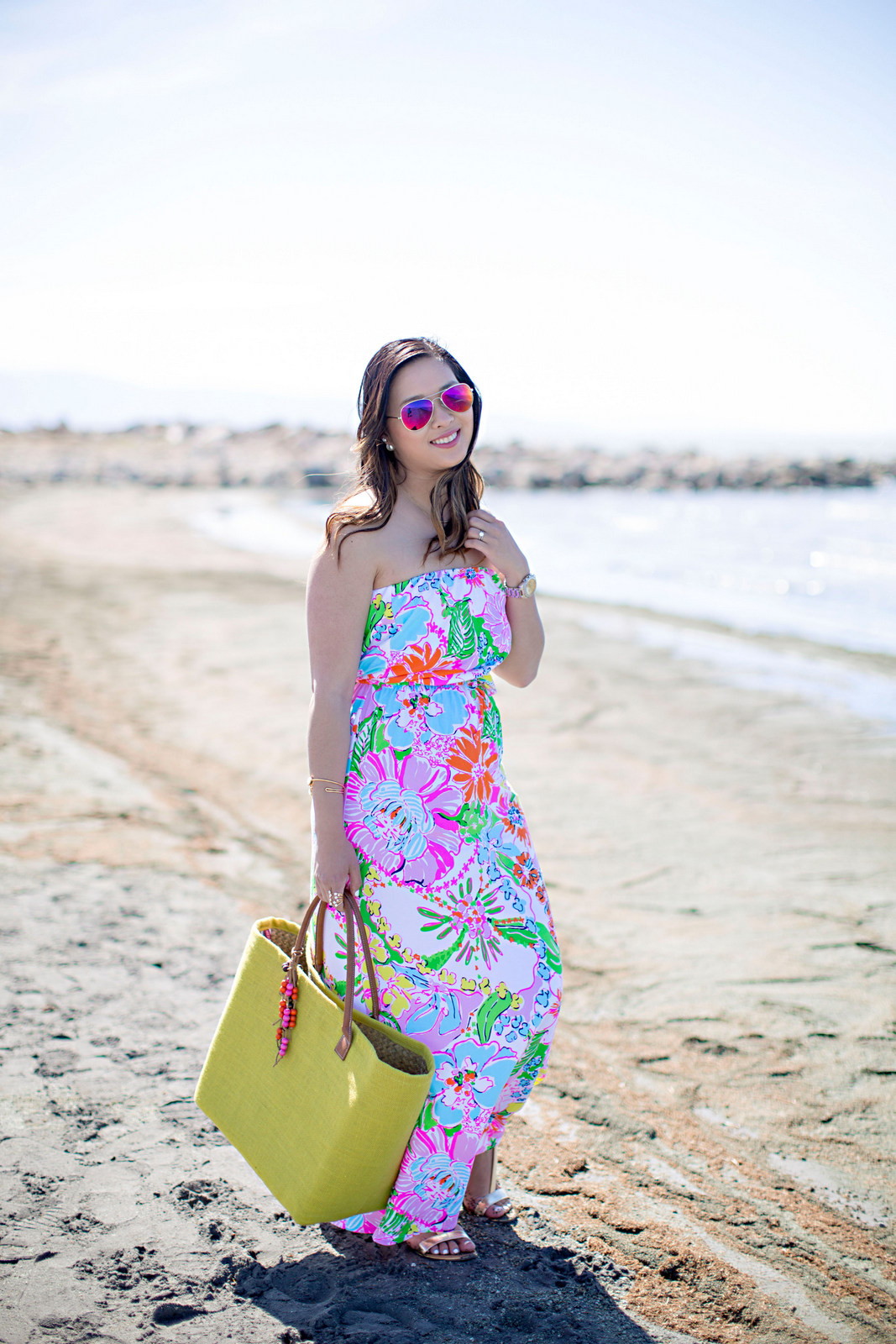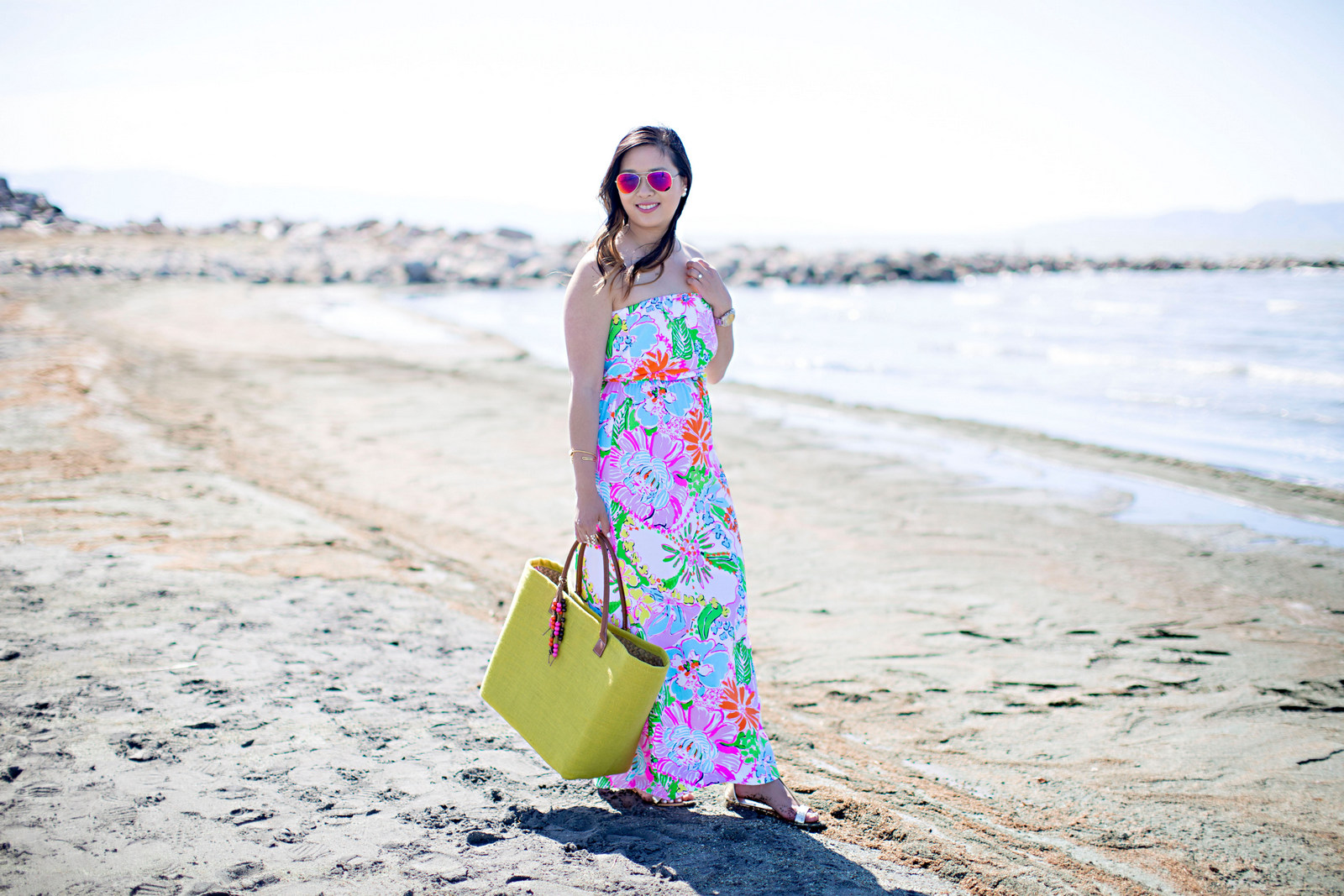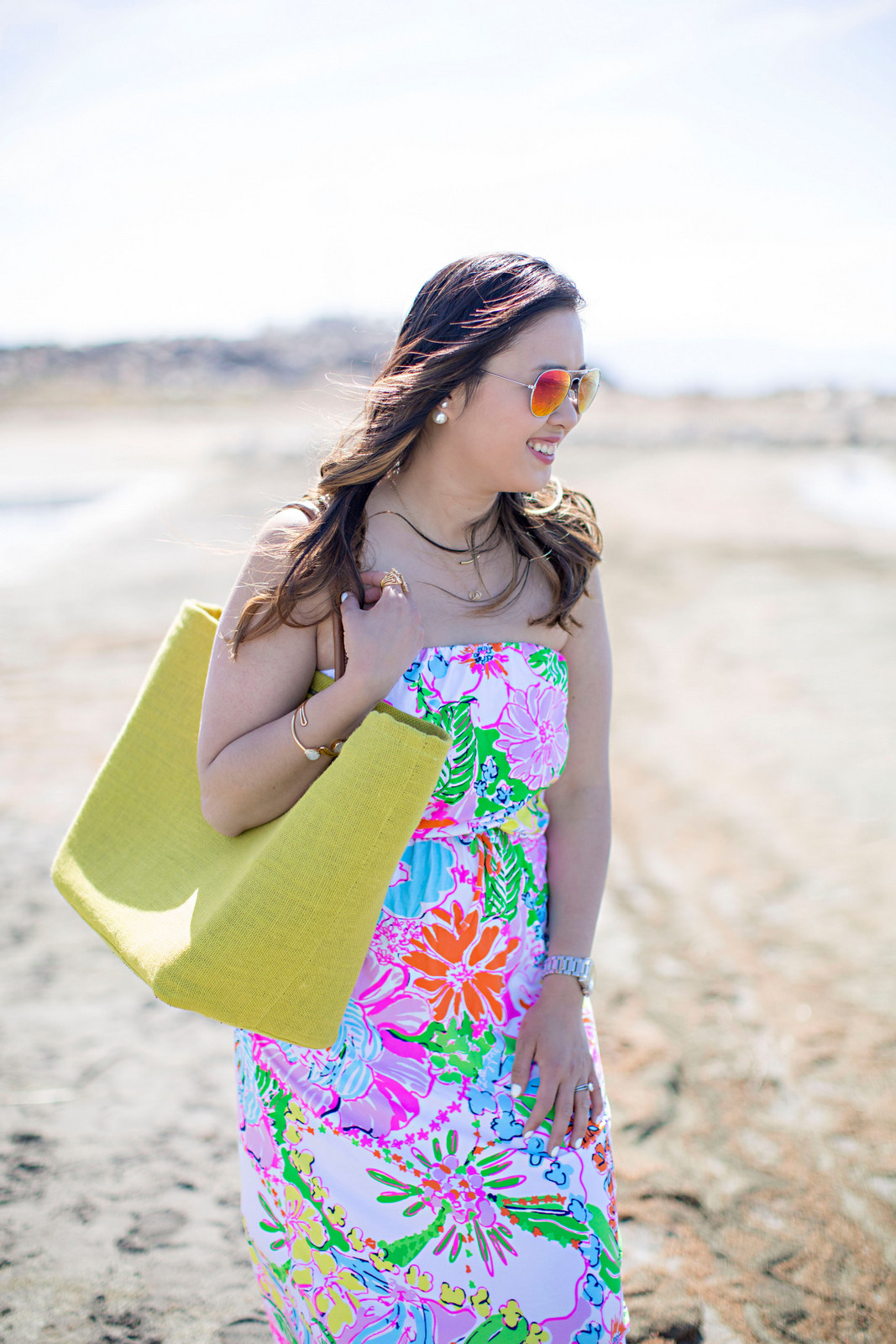 Outfit #1 Details
Dress: Lilly for Target
Tote: Target
Sandals: The Mint Julep
Sunglasses: Old Navy
For the second look to pair with the tote, I went more neutral with my clothing wearing chambray and ivory, with some blush in the sandals (I AM OBSESSED WITH THESE SANDALS, they look like Valentinos but are way less expensive)!! I don't really prefer to wear a lot of shorts, but these crochet ones didn't hug my body and were too cute to pass up!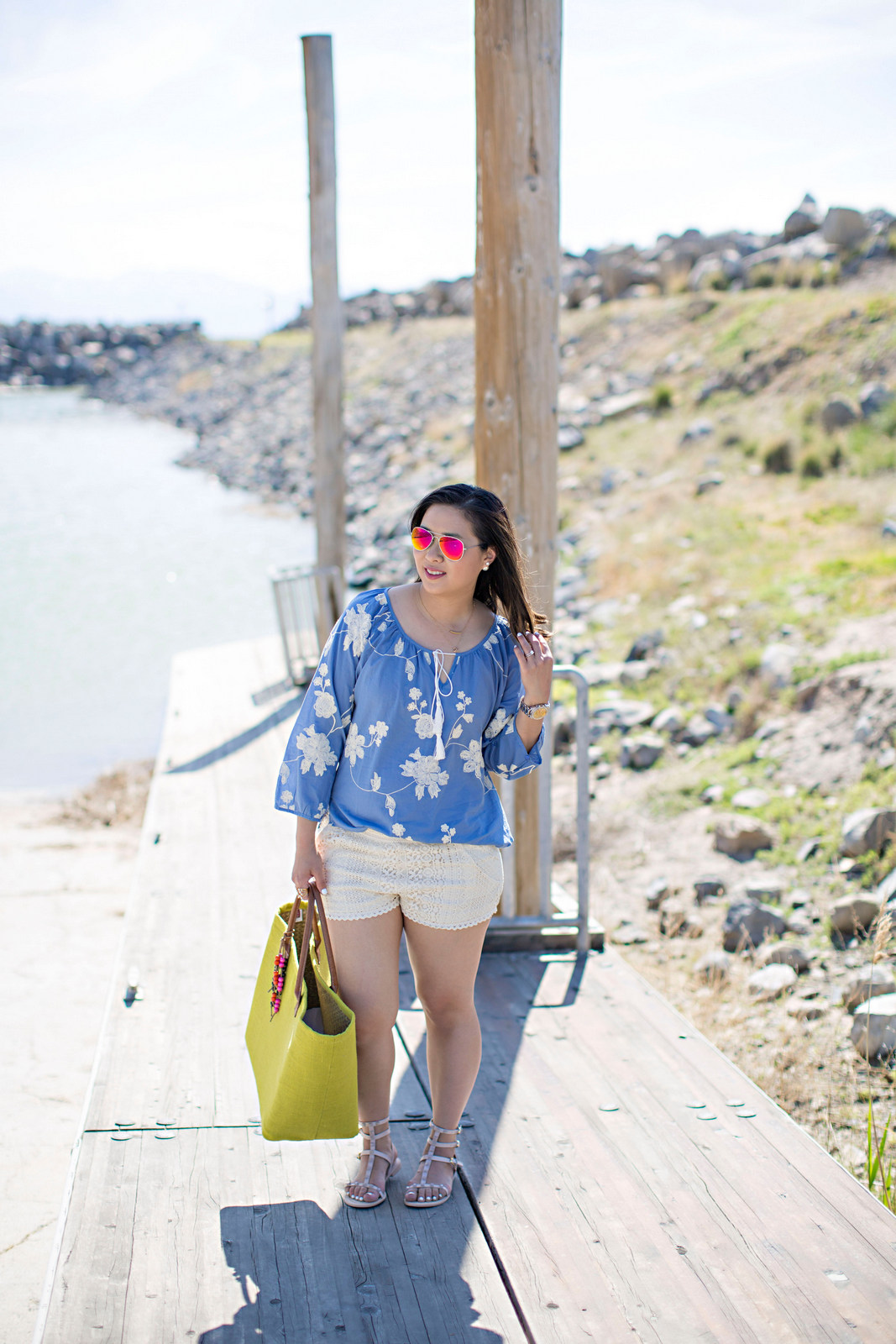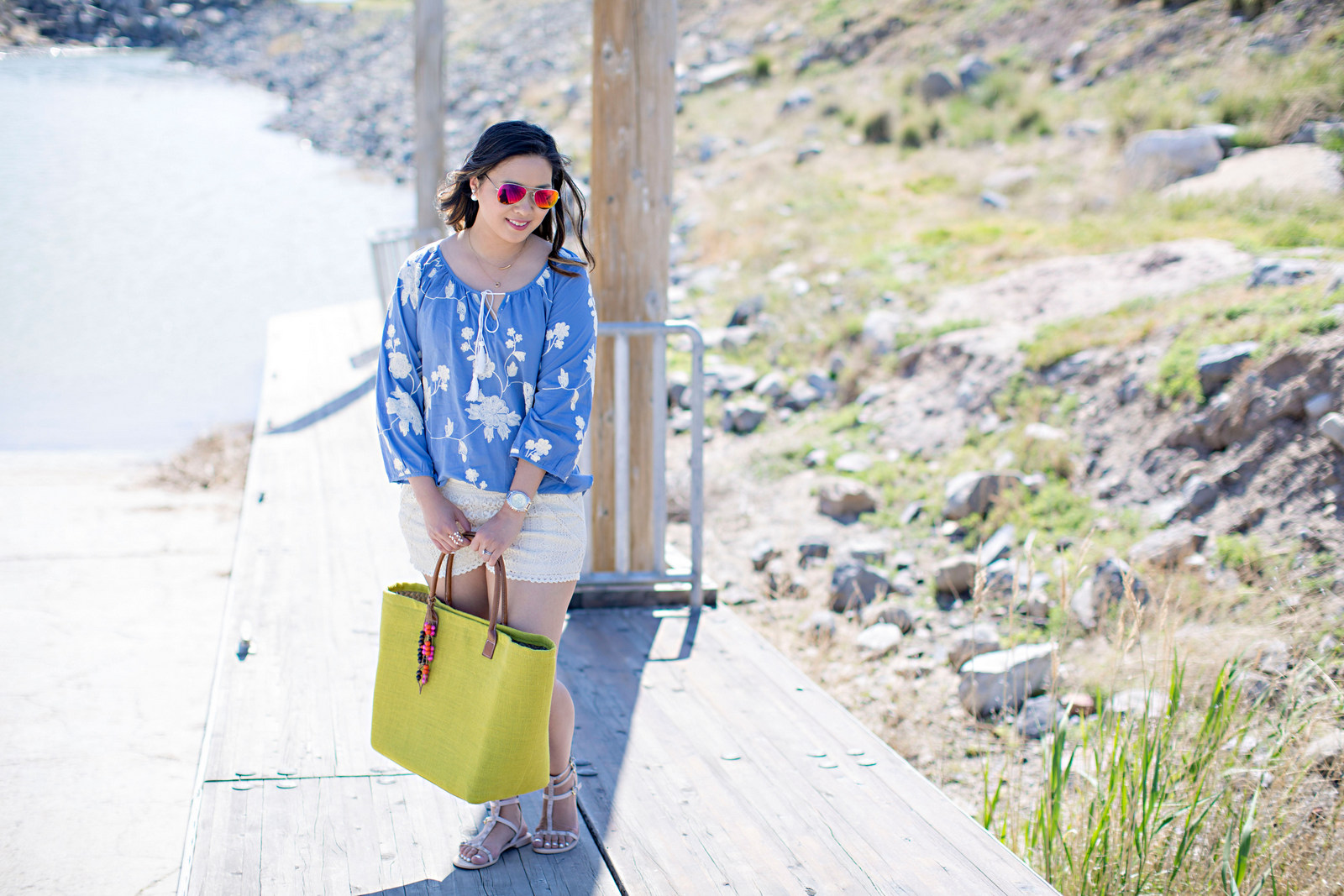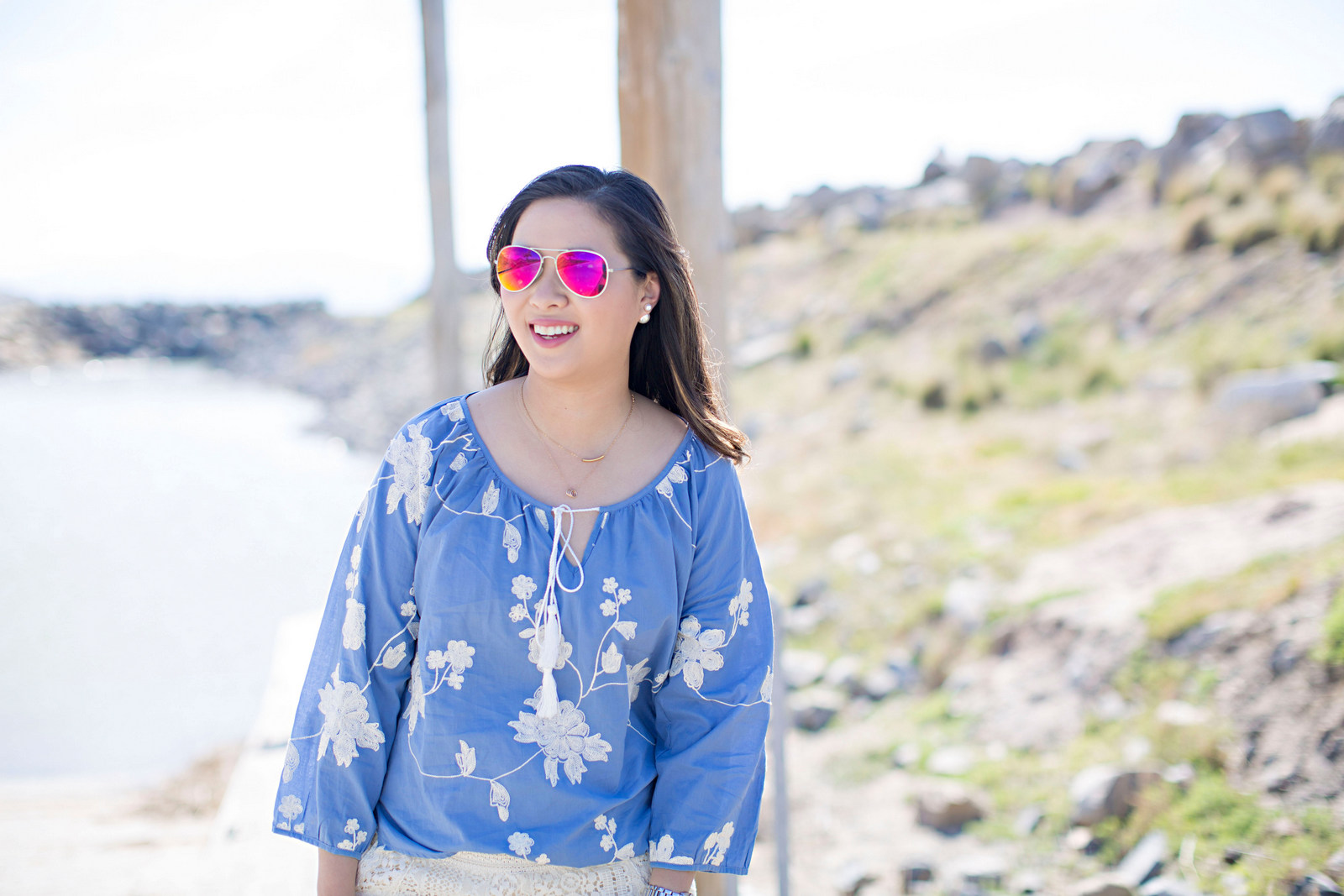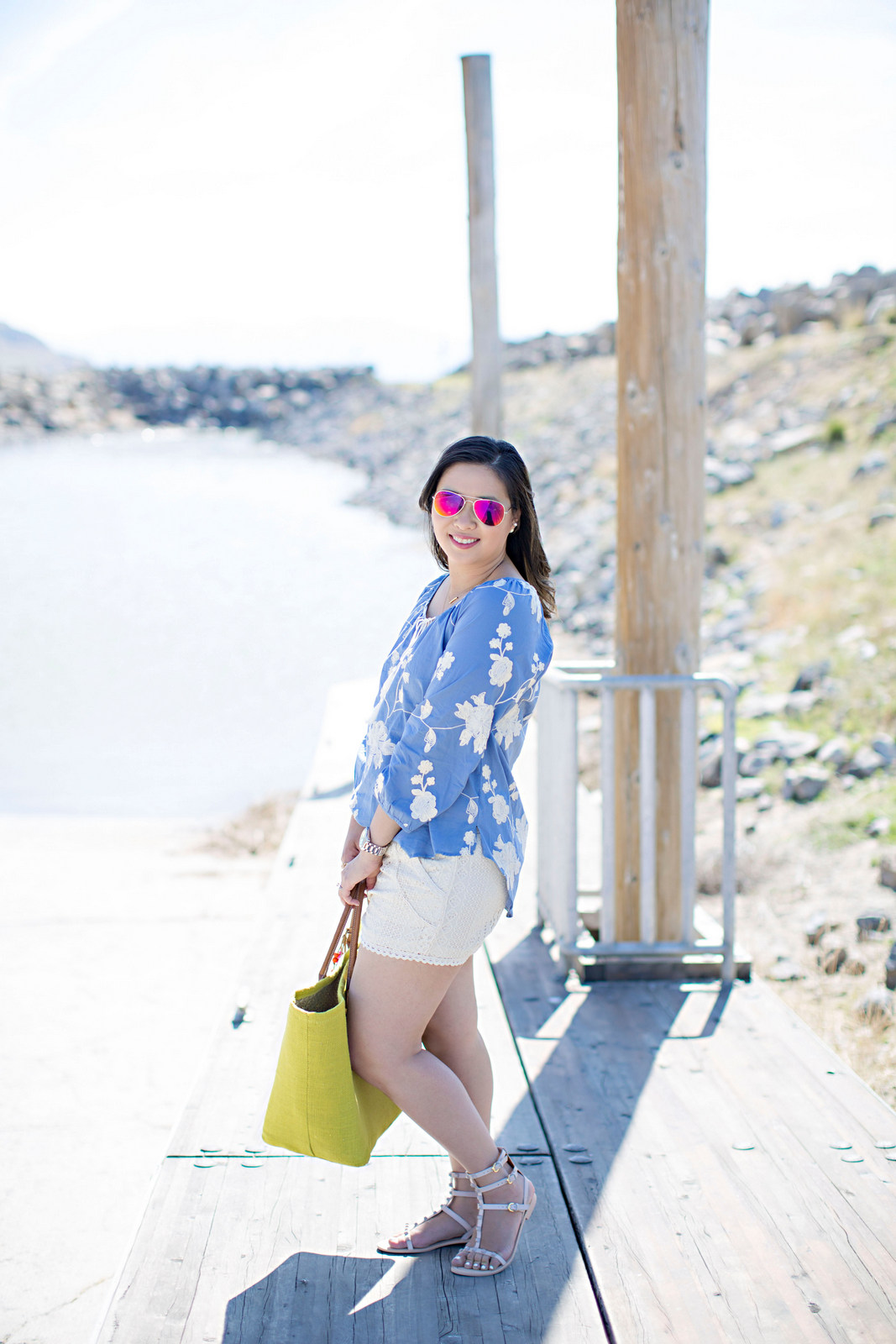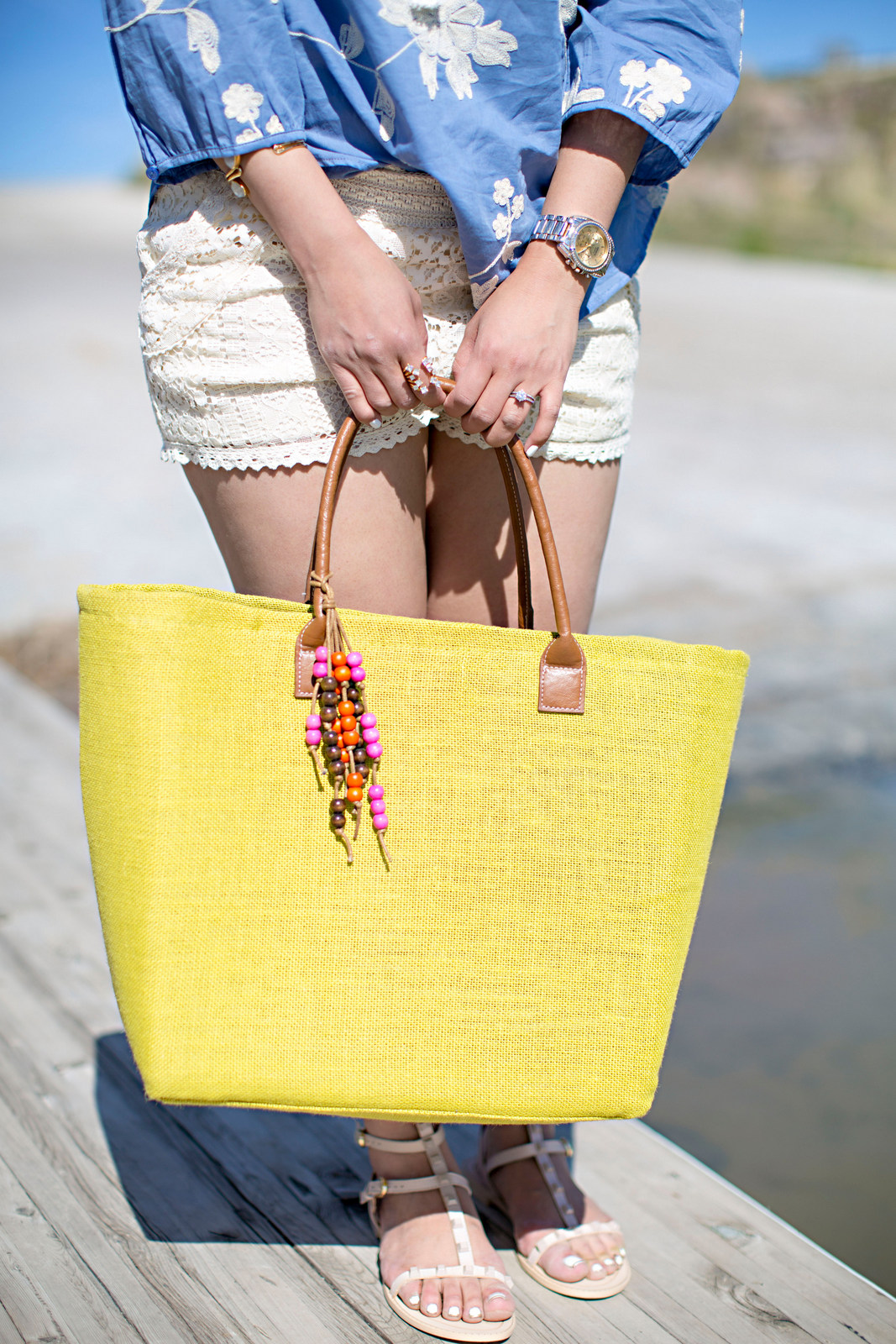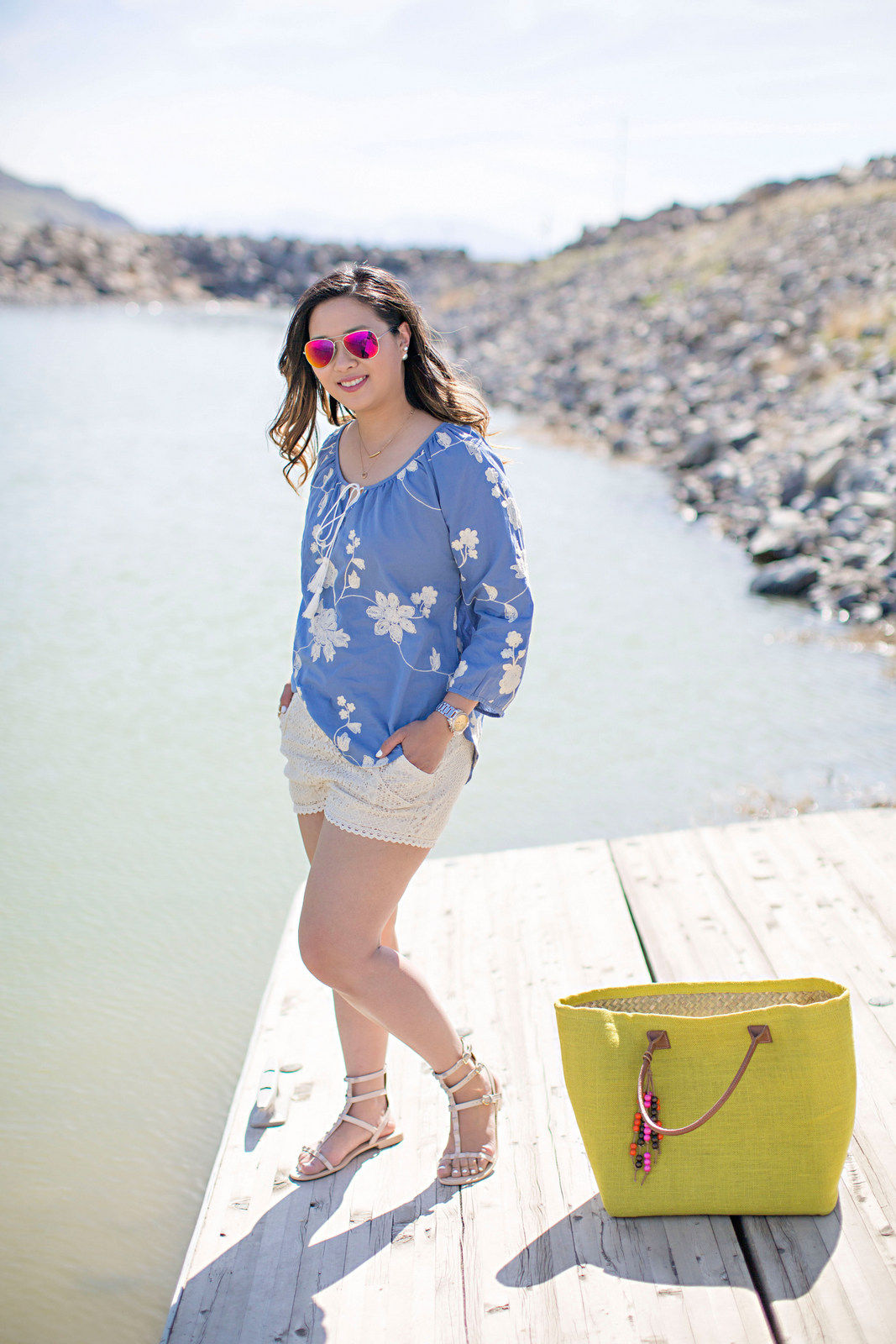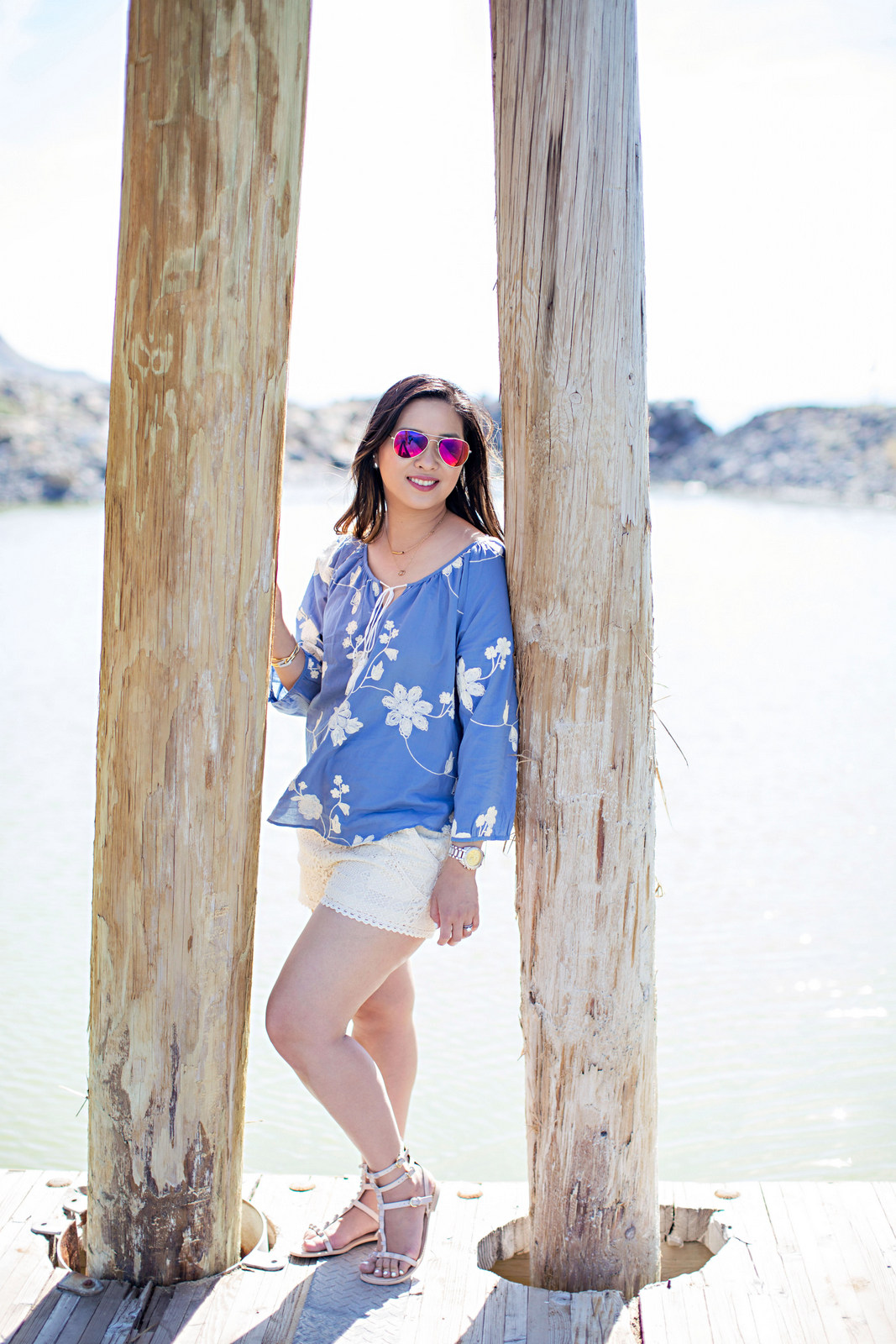 Outfit #2 Details
Top: Francesca's
Shorts: Francesca's
Sunglasses: Old Navy
Tote: Target
Sandals: Rebecca Minkoff (I'm obsessed, you need them!)
Photography by Diana Putnam Photography
Shop Summer Totes here: