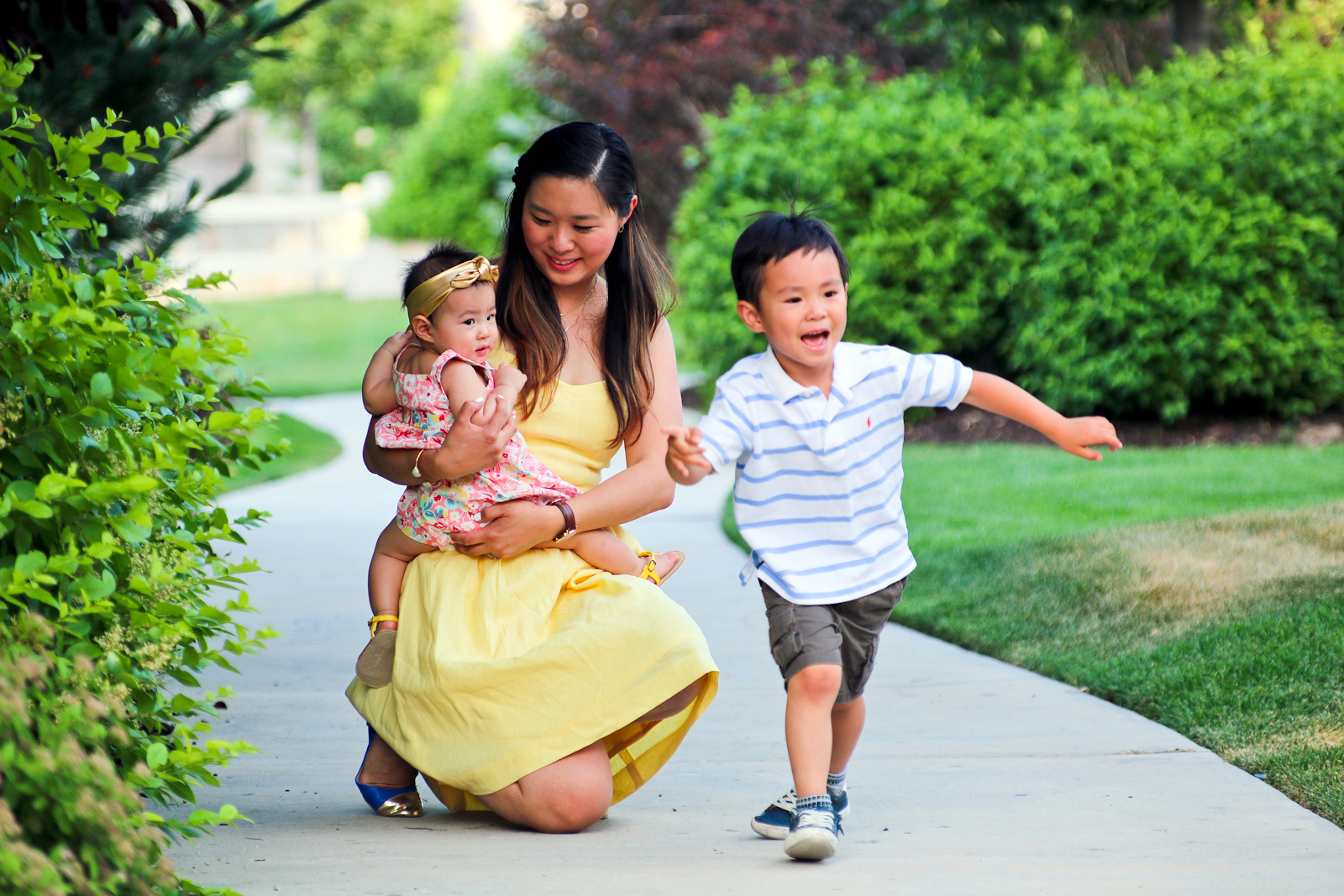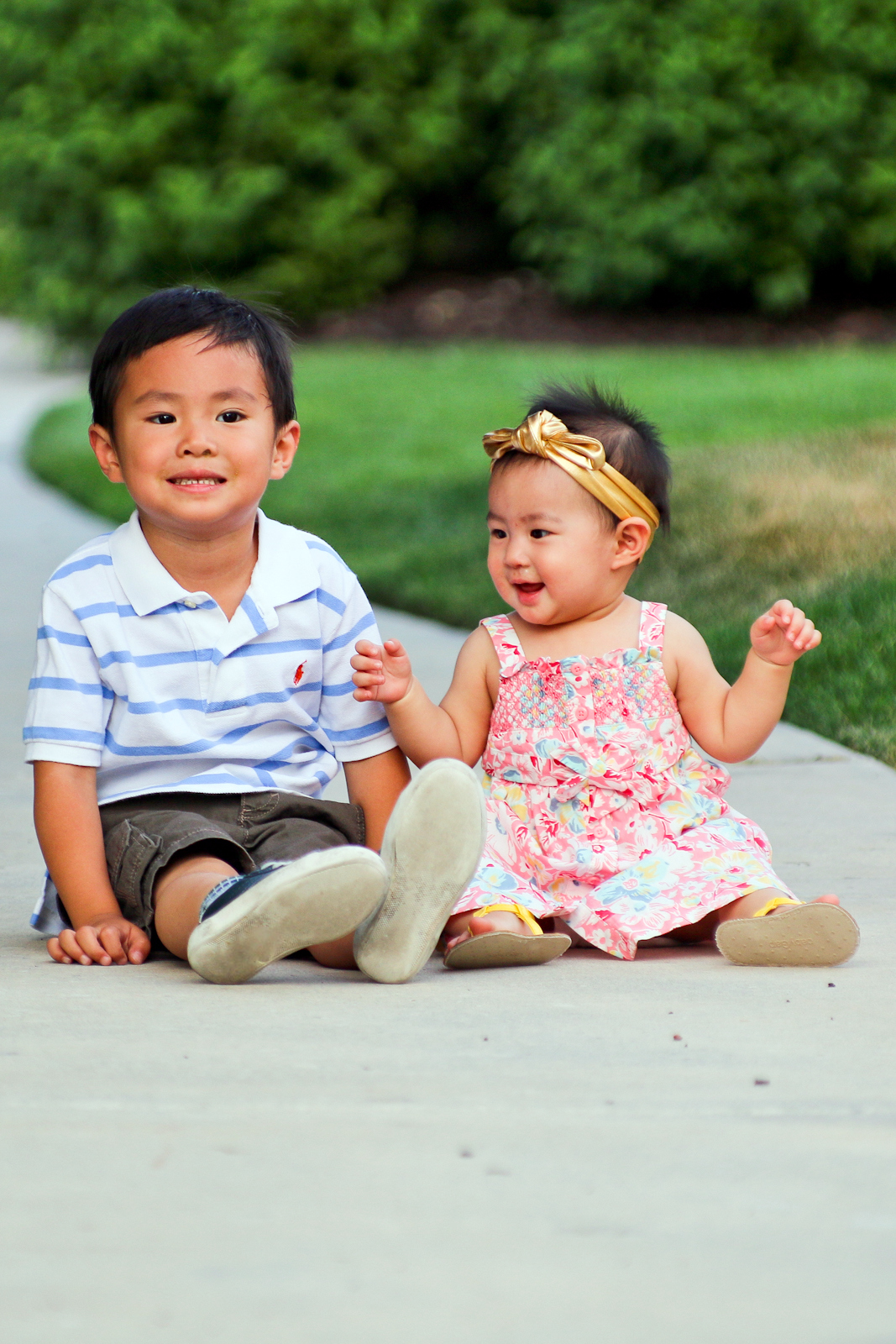 Today I am partnering with fashion resale site thredUP to raise awareness about the Raise A Hand For Teachers campaign!  Teachers are extremely generous with their time as well as their money. According to AdoptAClassroom.org, teachers spend an average of $500 of their own money each year to equip their classrooms. 70% of teachers have even purchased apparel items like jackets, socks and shoes for their students.
From now until August 23, you can nominate your favorite teacher for all their hard work and the positive impact they make on kids each day.  Three teachers each win $2,500 for classroom supplies and $500 to thredUP.  50 runner-up winners receive $100 to thredUP.  Winners will be announced on Tuesday, September 8 (following Labor Day weekend).
I nominate Miss Jamie from Early Explorers who was Austin's very first daycare teacher when he was 14 months – 2 years and whom he adored very much.  She always made him feel at ease and comfortable and had fun with him.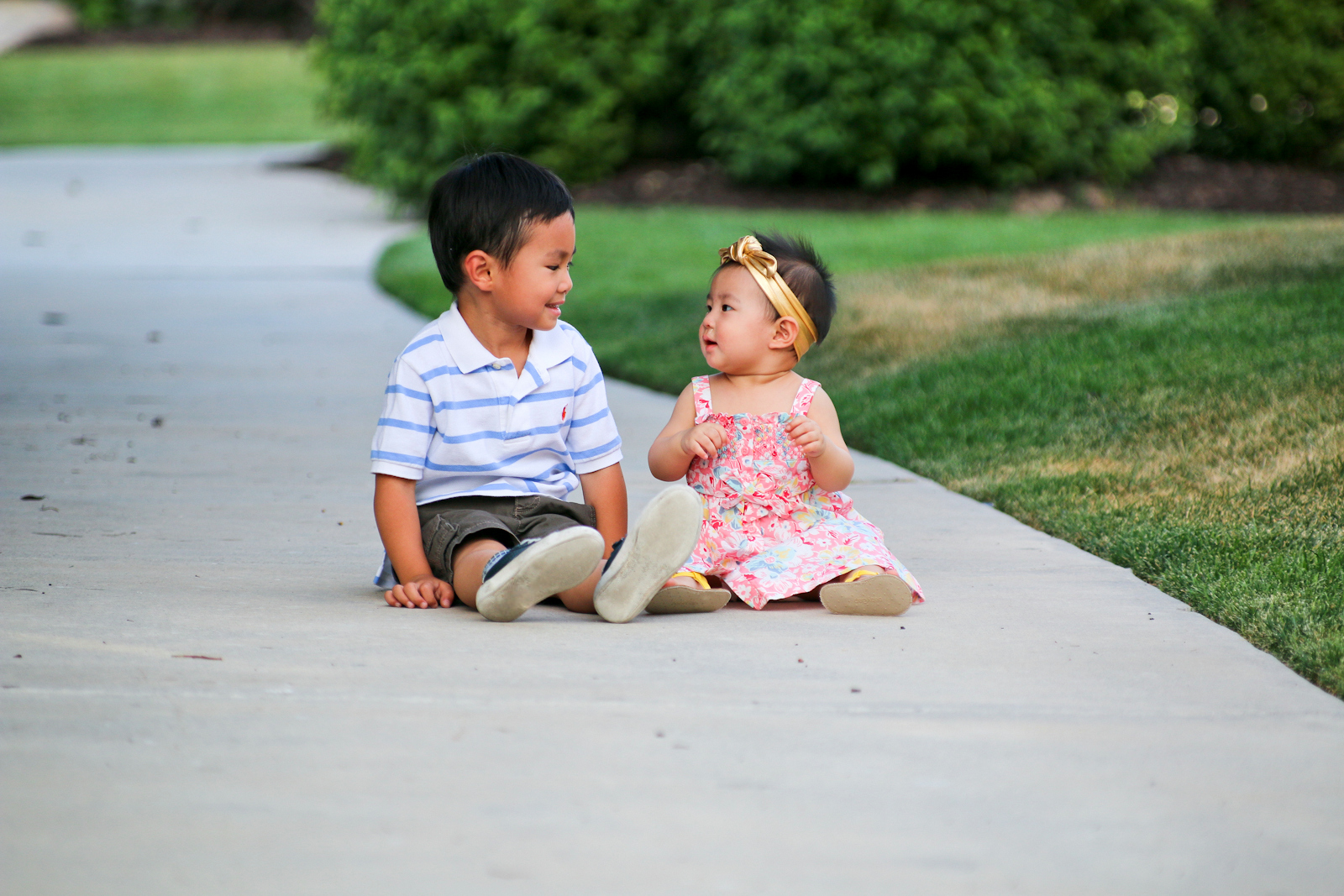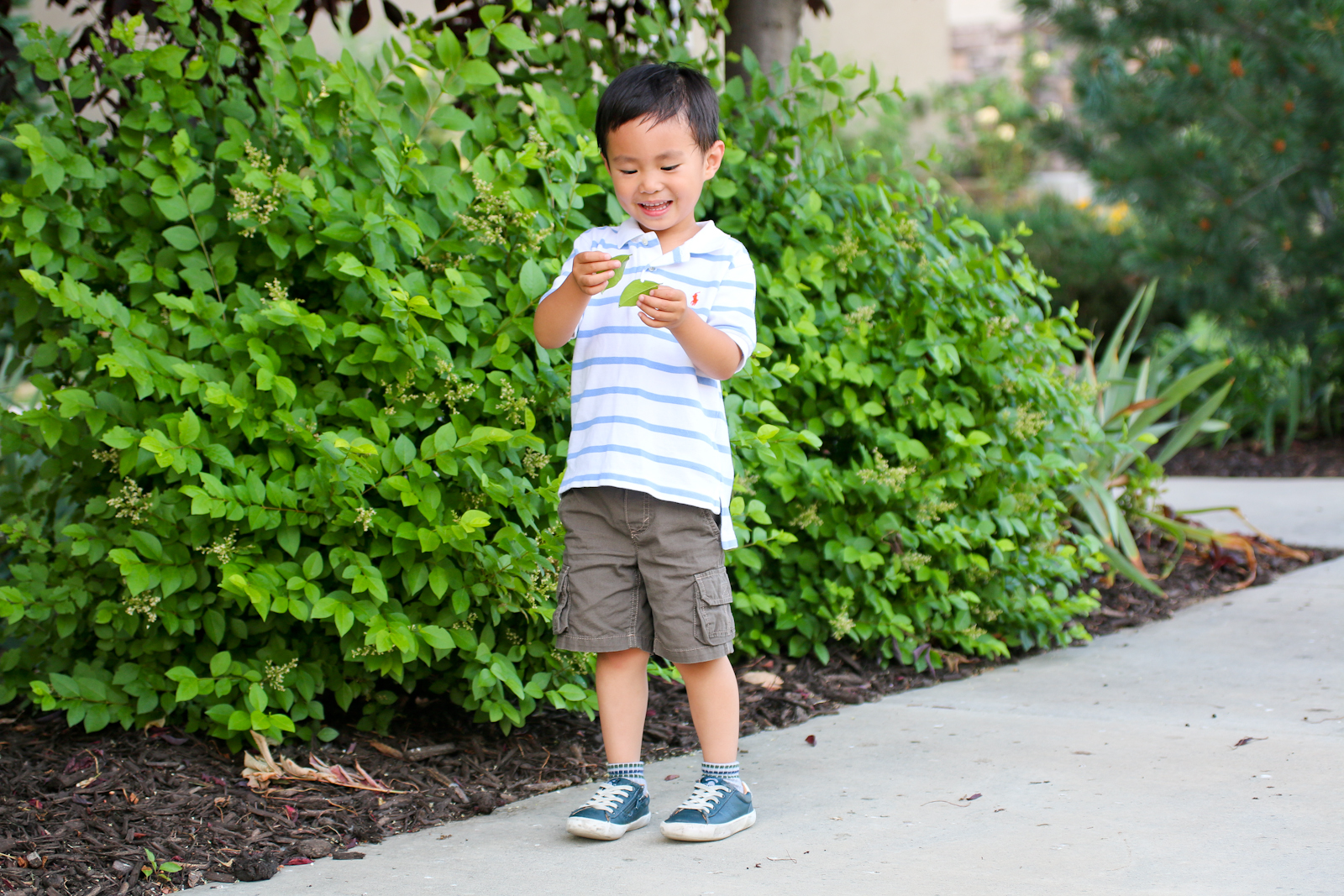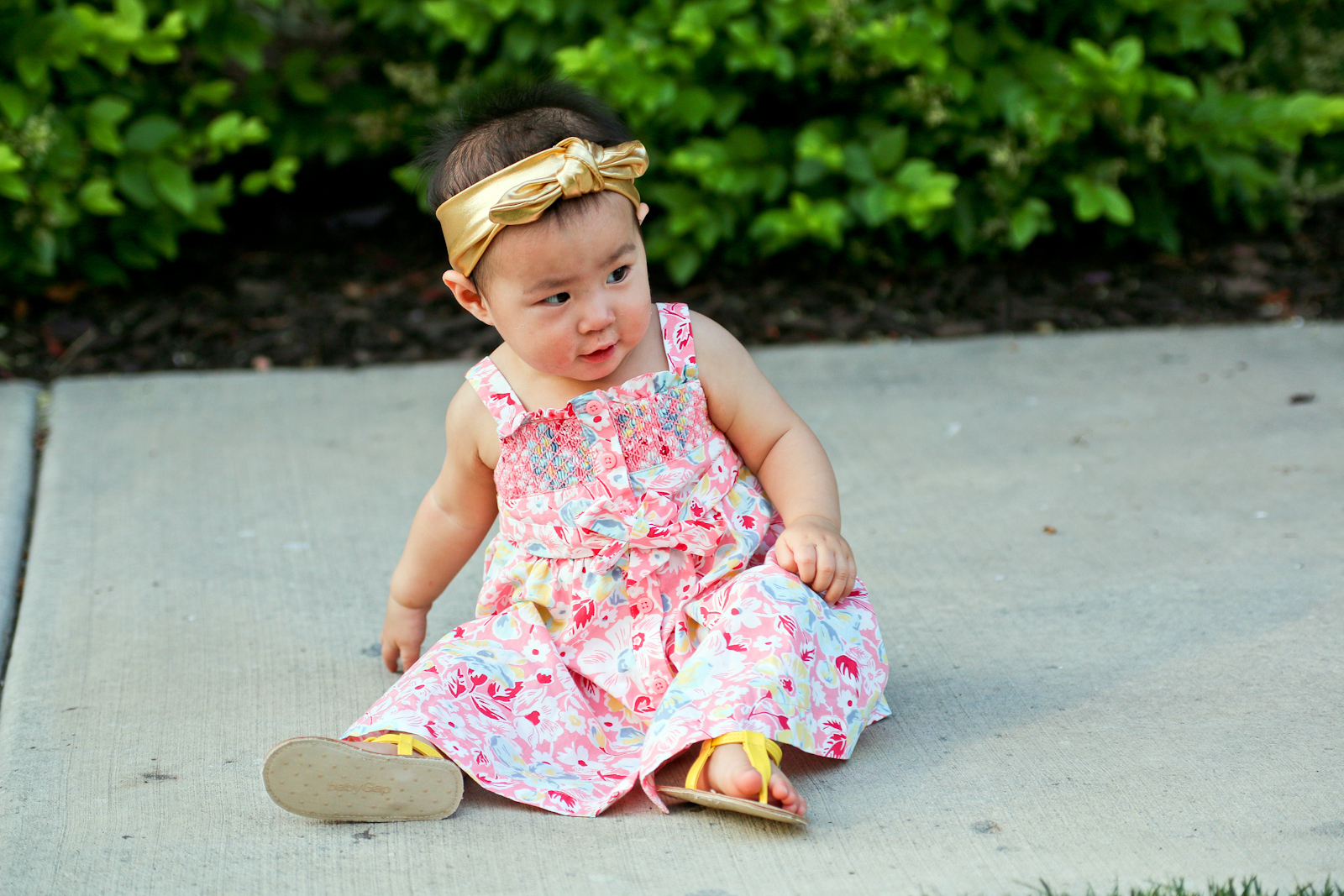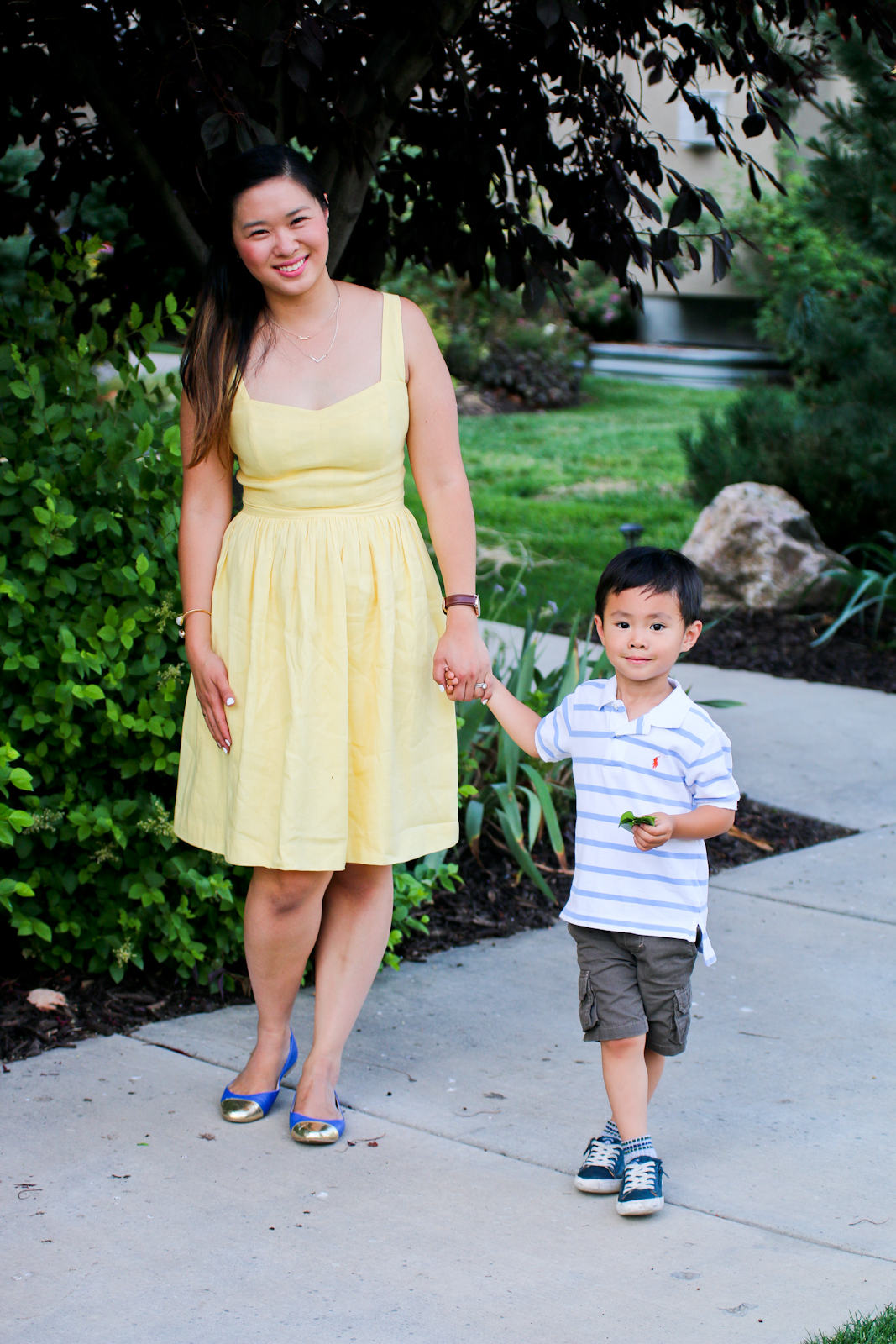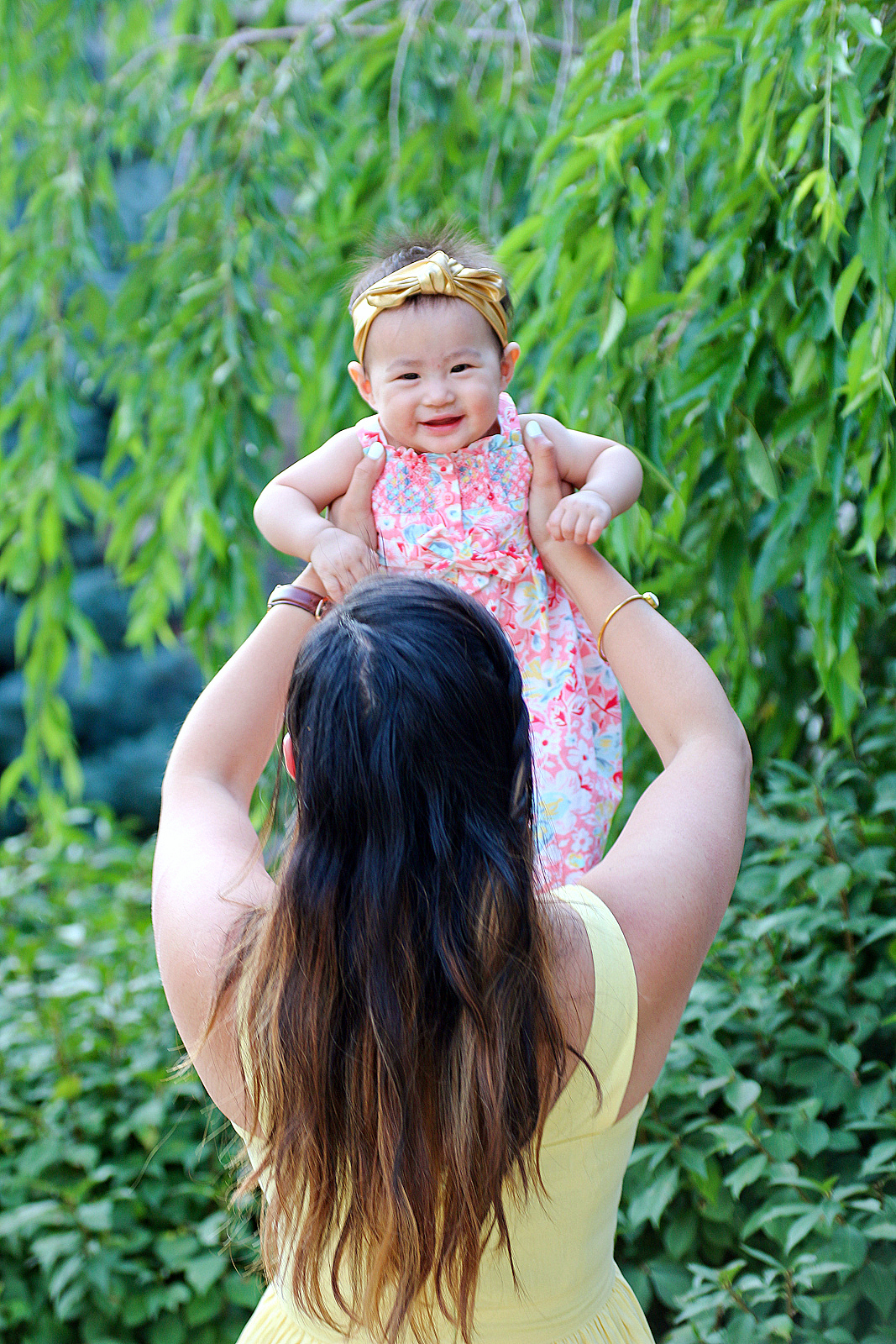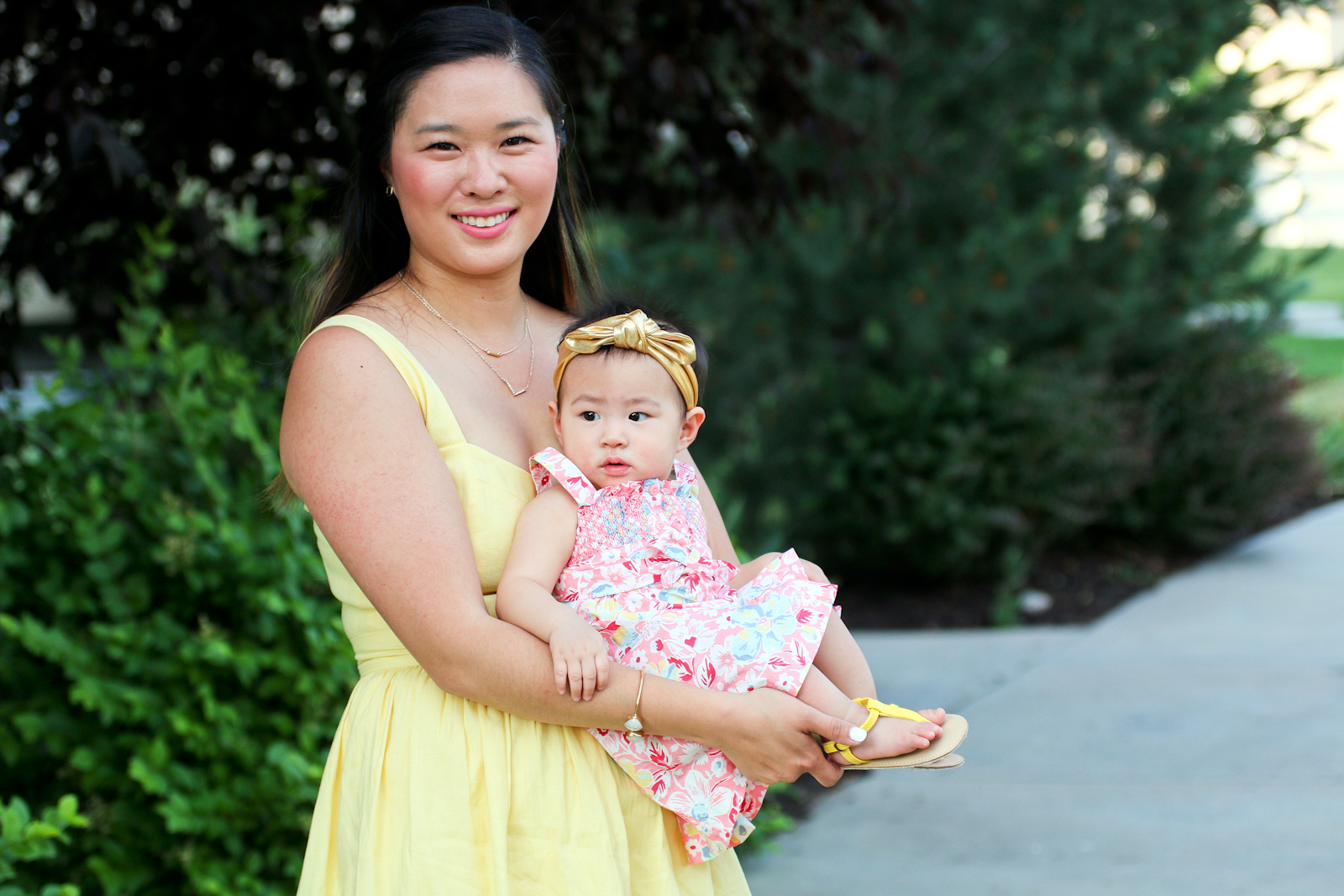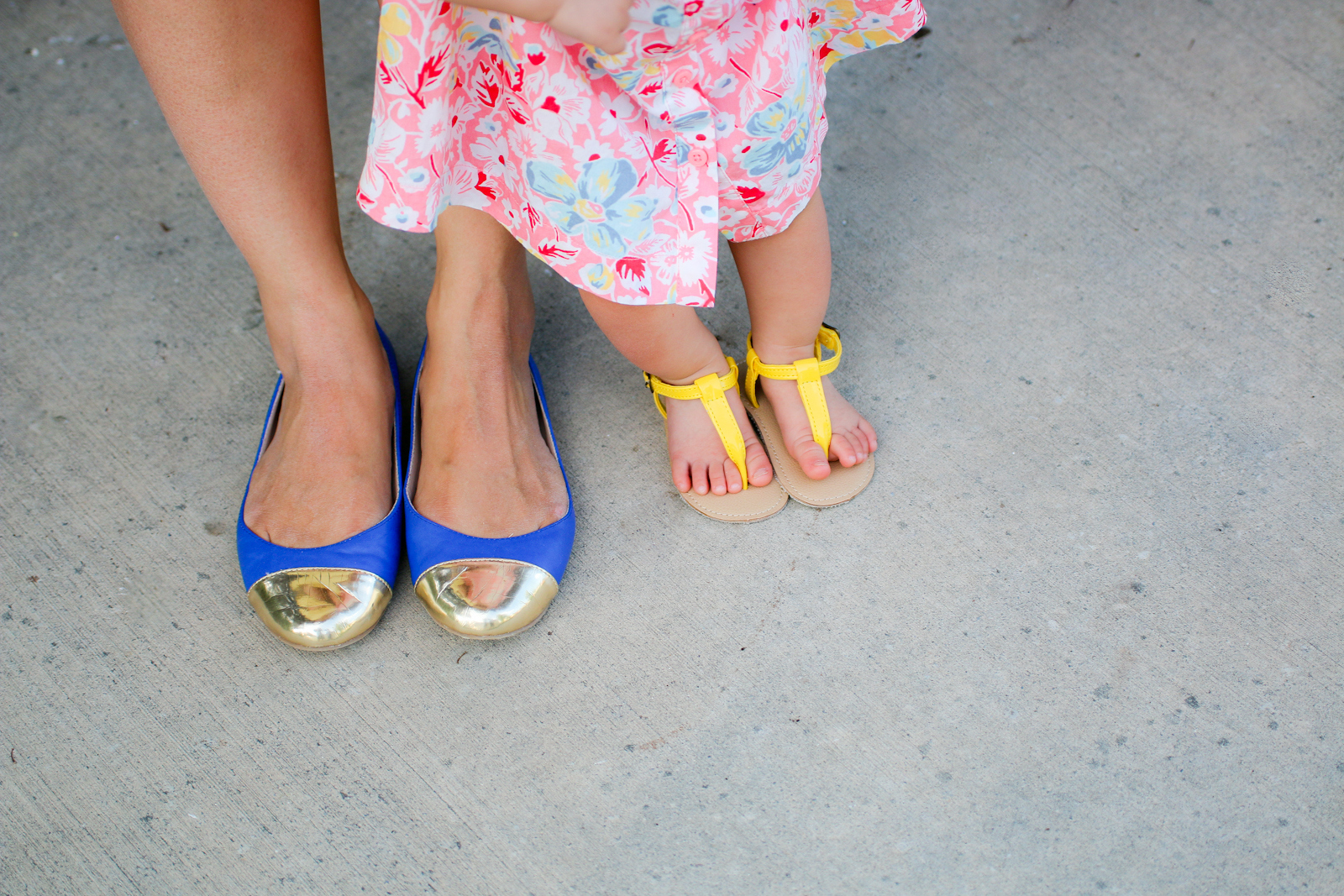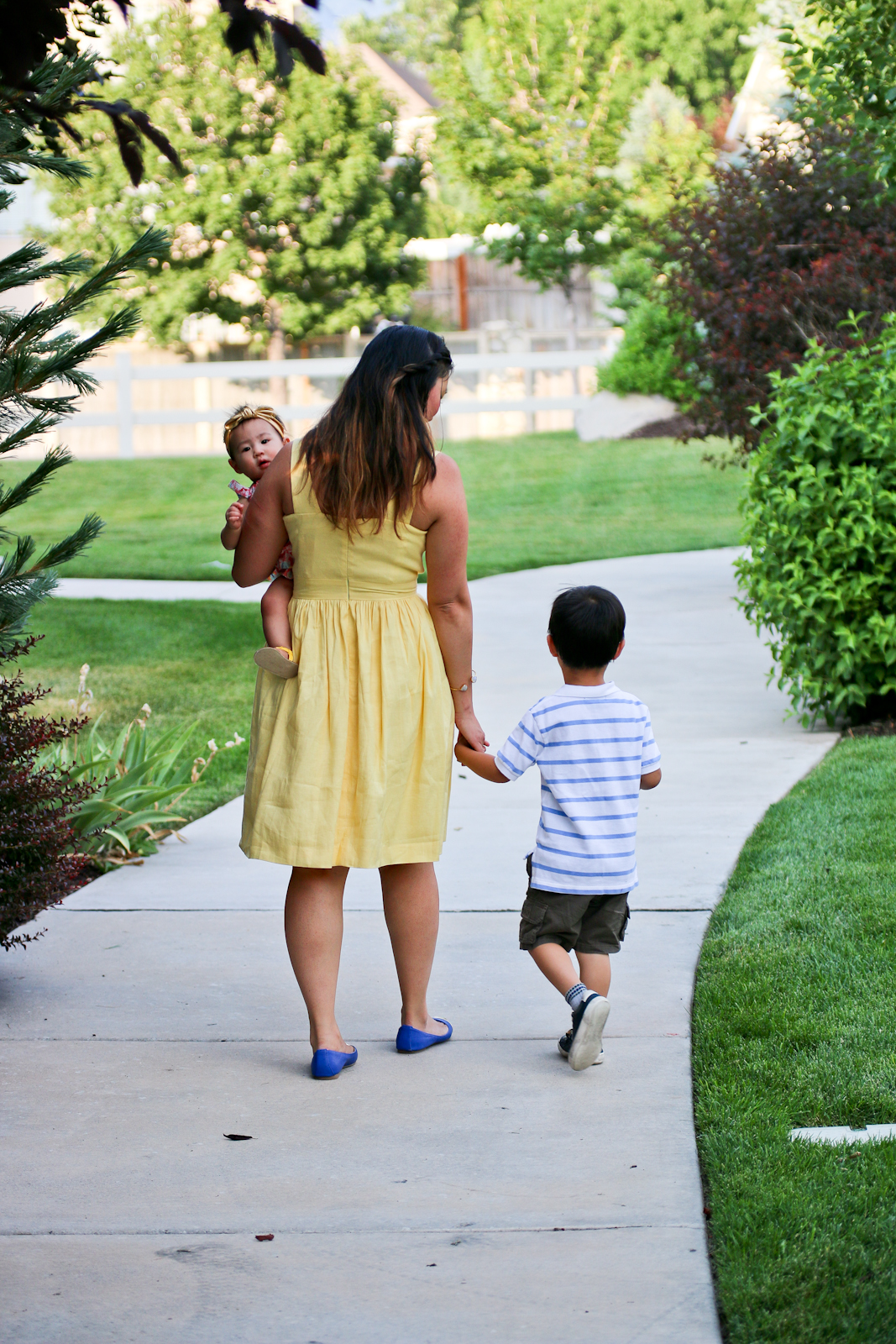 My yellow dress and shoes, Austin's striped shirt, and Vivian's dress are all from thredUP.  Fashion resale site thredUP has all of my favorite kids brands, including GapKids, Janie and Jack, Lilly Pulitzer, Mini Boden, Zara Kids and more!  And lots of great brands for Women such as J.Crew, French Connection, Zara, Anthropologie, DownEast Basics and more.  thredUP's prices are always up to 90% off retail, so you don't have to wait for the back-to-school sales to start to save a ton of money.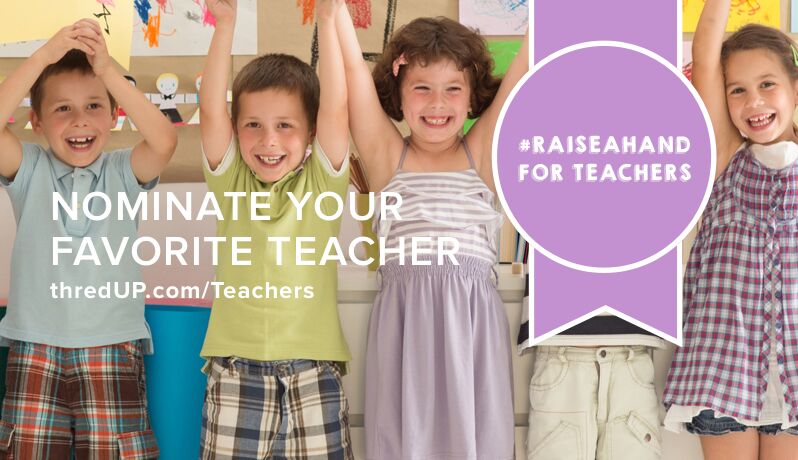 Now don't forget go head on over to thredUp.com/Teachers to nominate your favorite teacher to win one of the fabulous prizes!!
This post is in partnership with thredUP.