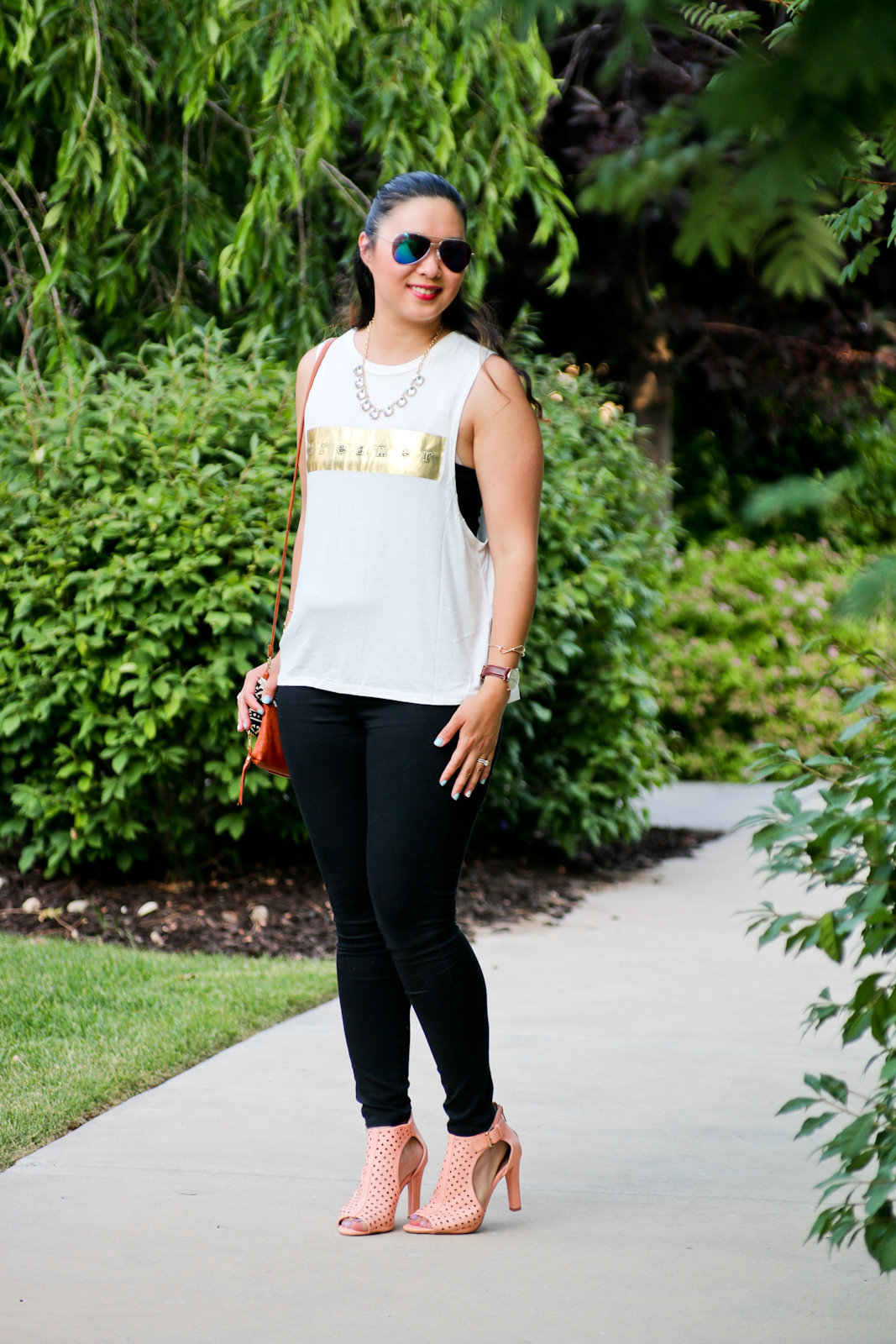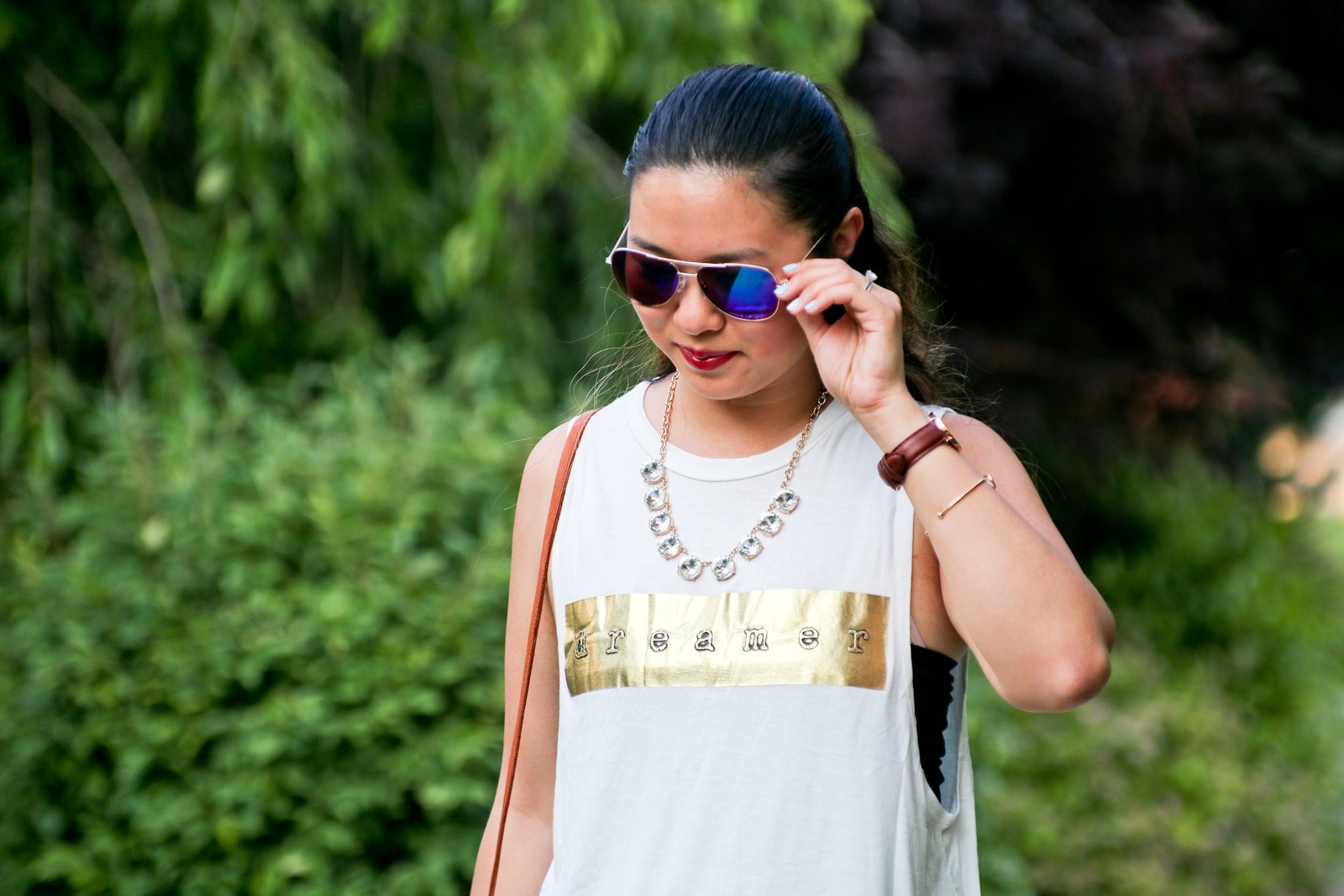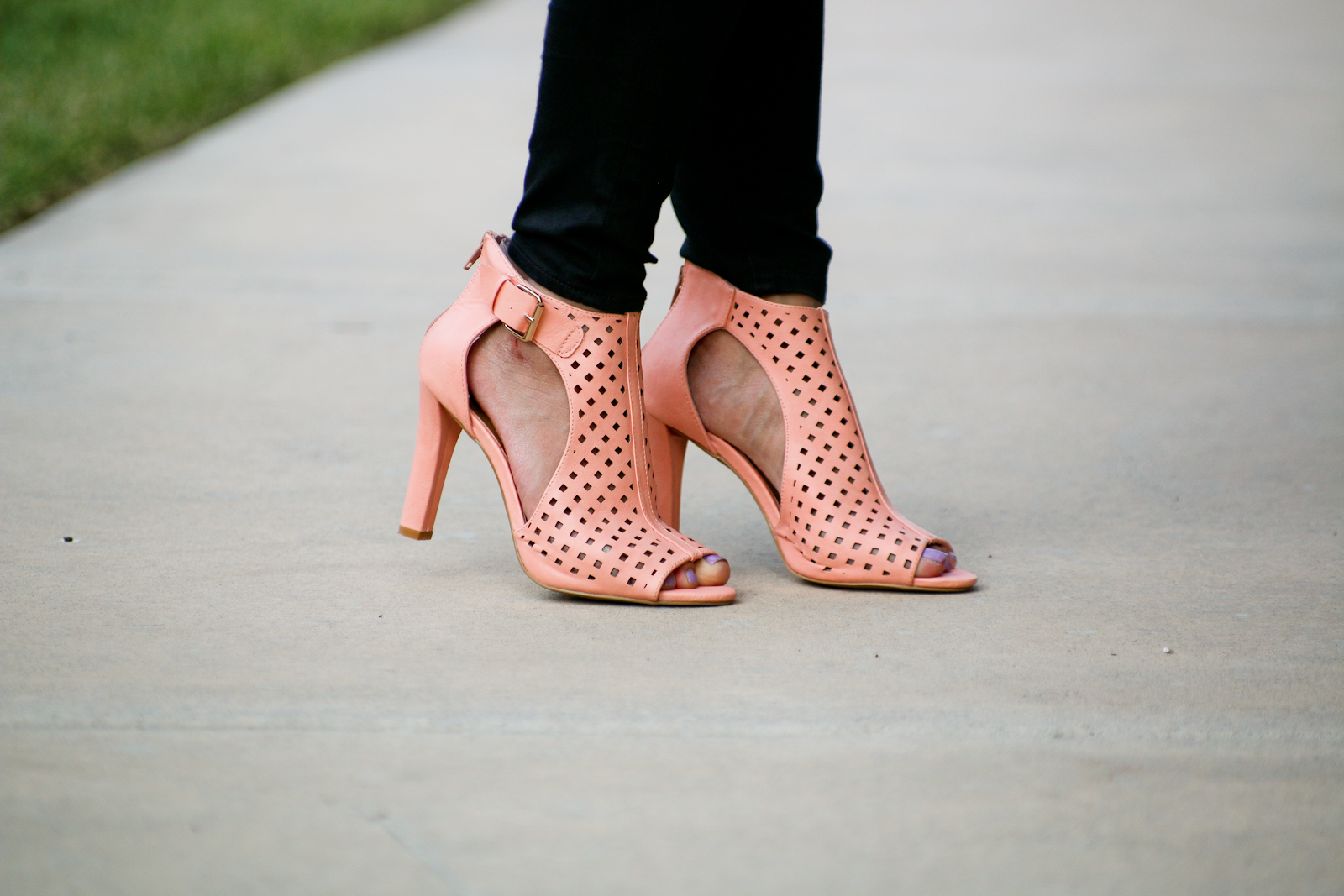 I'm sure you guys know by now how much I love supporting small businesses! Especially when those small businesses are run by my friends. It always amazes me and makes me so happy to see my friends opening up businesses and doing their own things. I suppose I have my own business here with this blog, but I still think of it as a hobby and my "me time" so it's not so much a job for me even though it does take a lot of my time! One of my good friends from Kansas City has opened up a darling tee and tank shop called Sequins + Soul. First, that name is just darling and I knew I would love it just based on the name. A lot of their line is for those in Kansas City or those who have a love for Kansas City (I lived there for 10 years!), but they also have tops like this Dreamer Tank that are for anybody! I don't have a lot of tops with low arms (so that your shirt underneath would show) but I do love this one as I am totally a dreamer, gold has a special place in my heart and this top is flowy and perfect for Summer (I typically wear Mediums on top now but got this in a Large for a looser fit).
Oh and these cutout heels are from the RubyClaire Boutique + Maskcara collection that just launched and I think everybody needs them. Everyone will totally have shoe envy towards you, no joke, I've already gotten a ton of compliments on them!!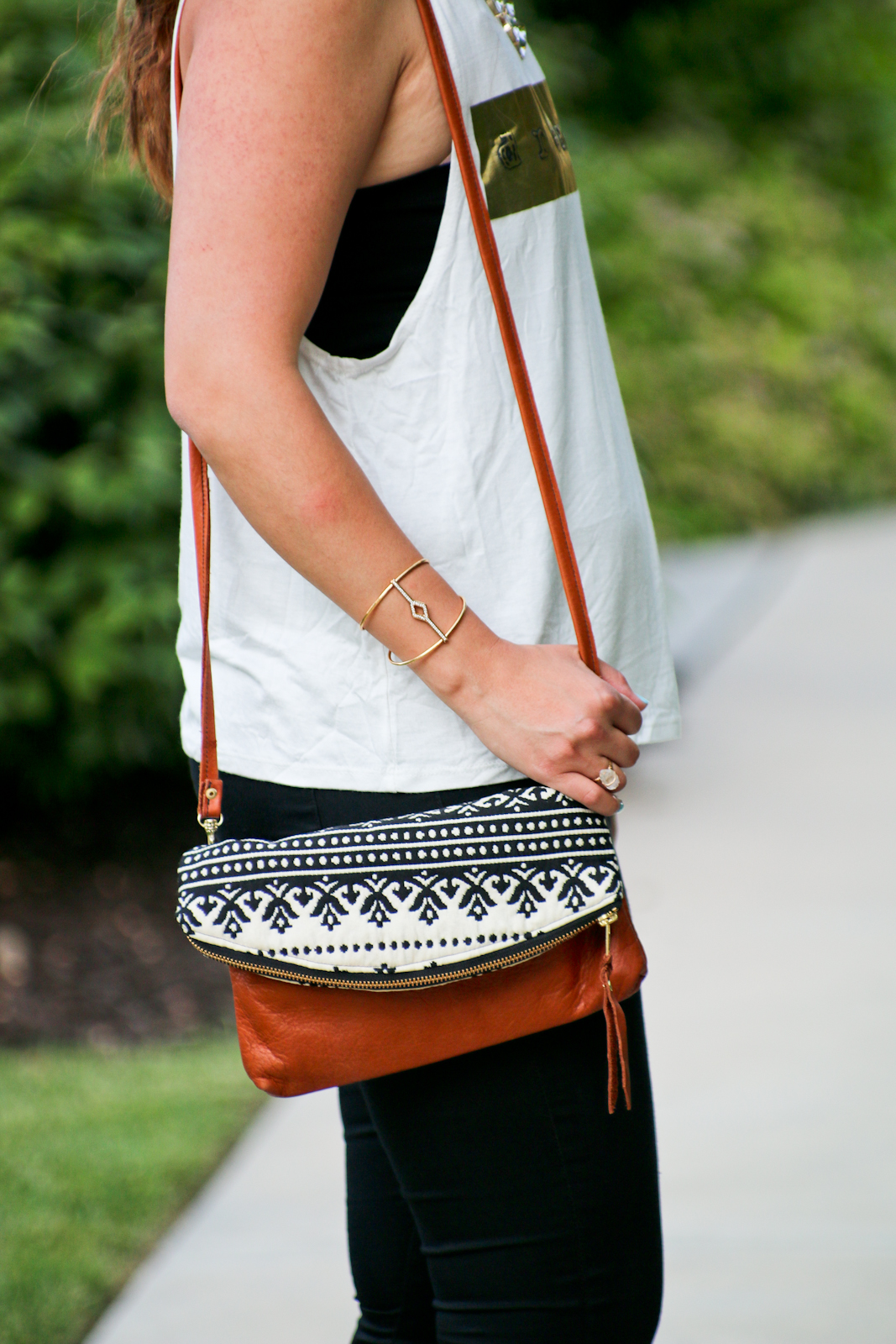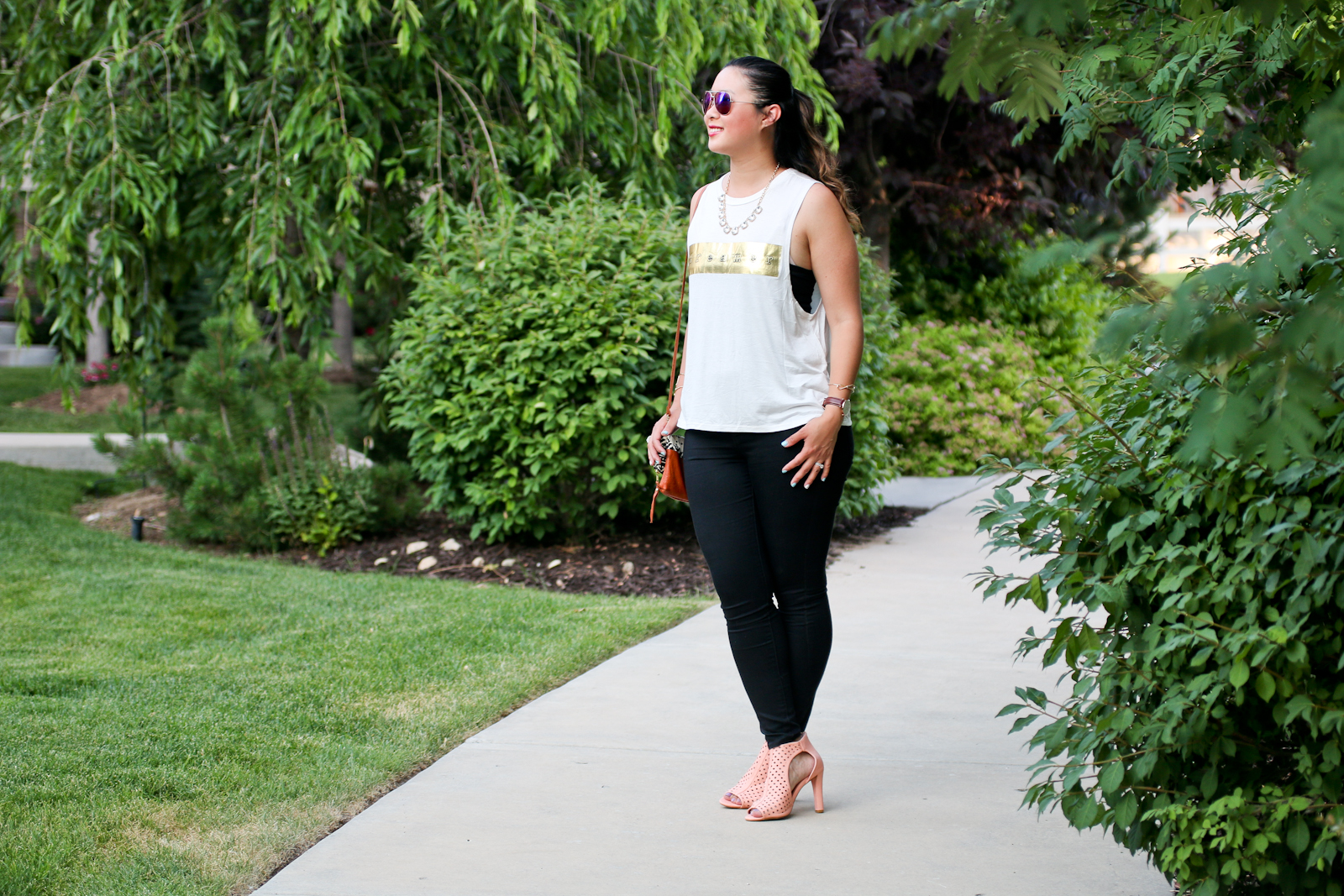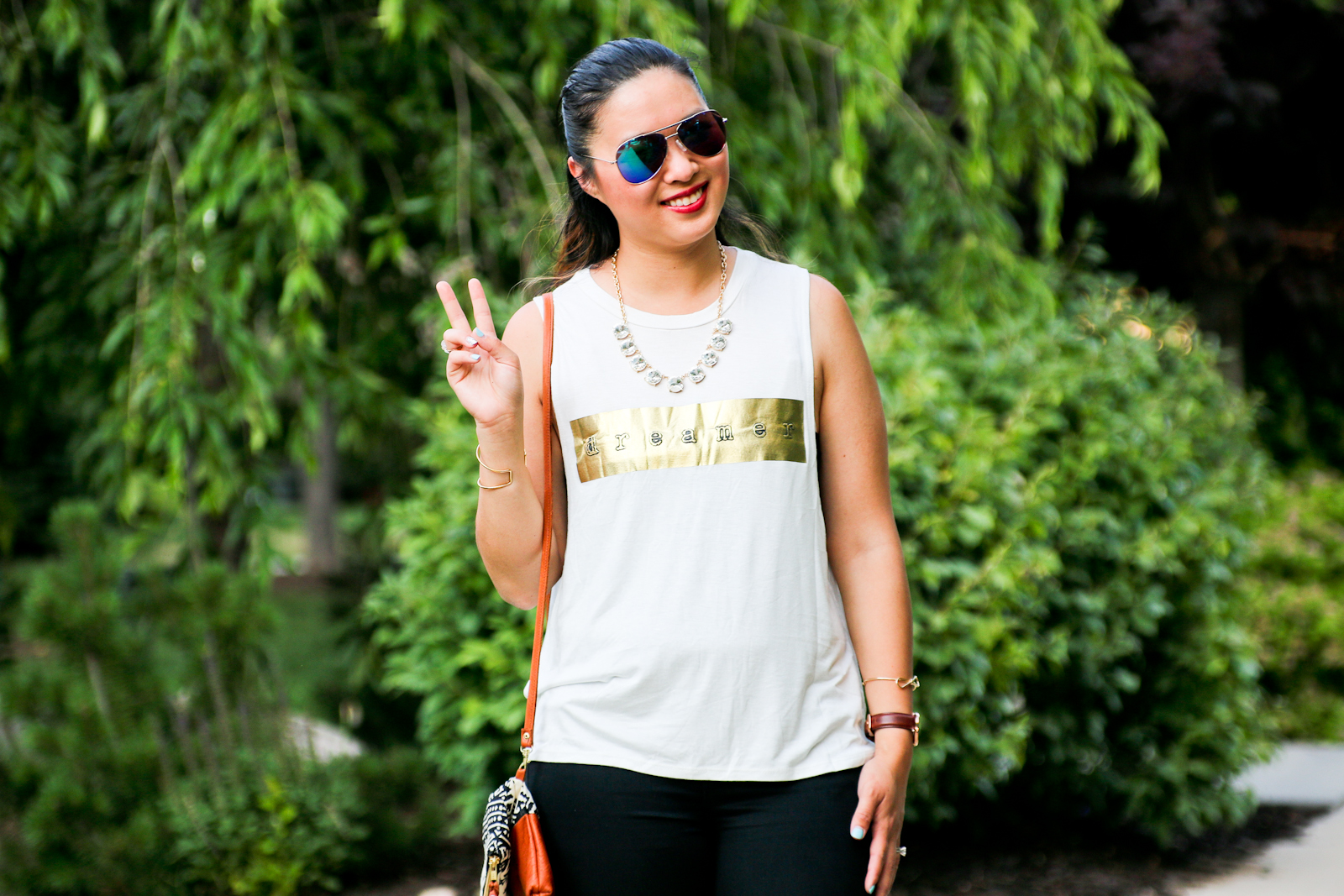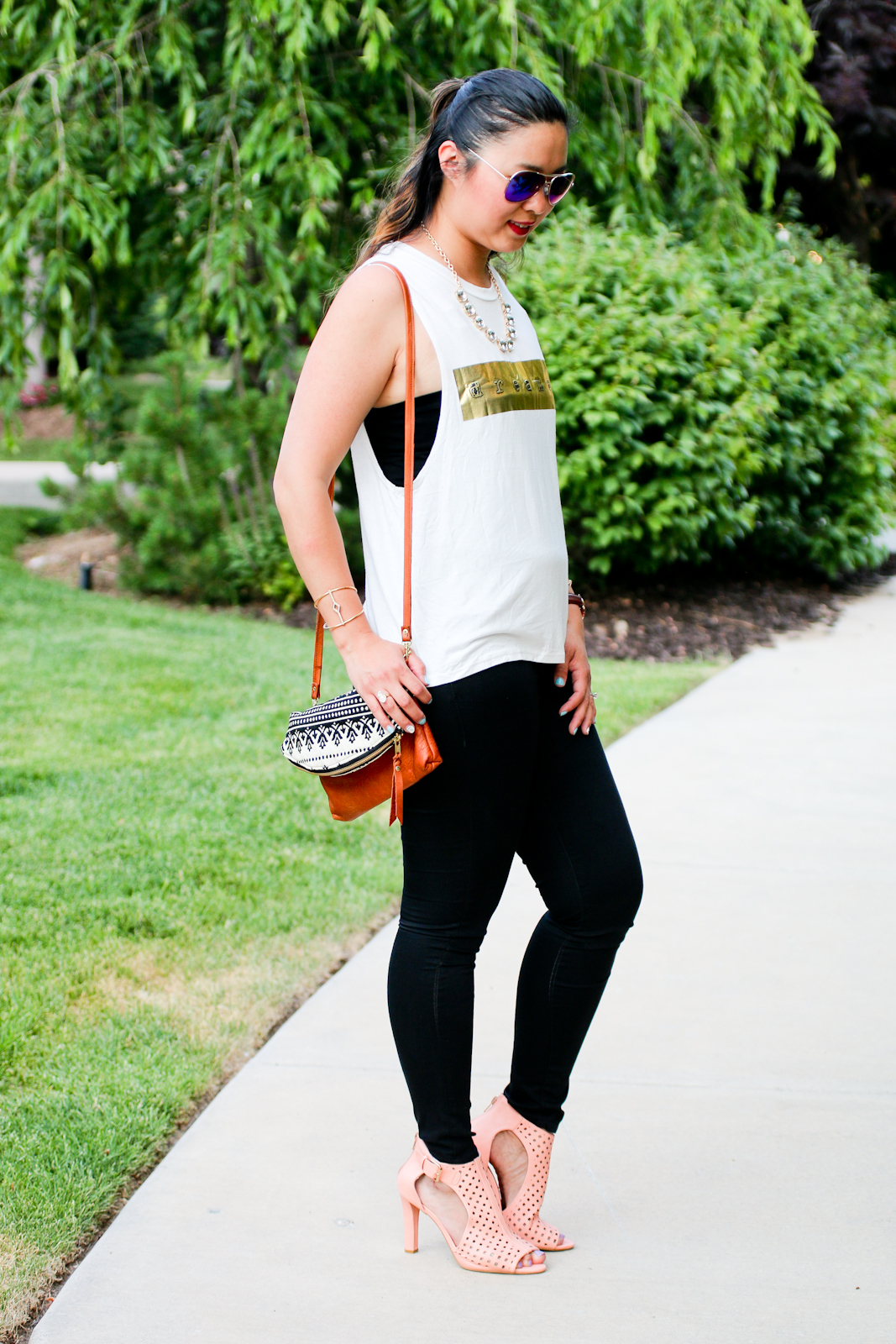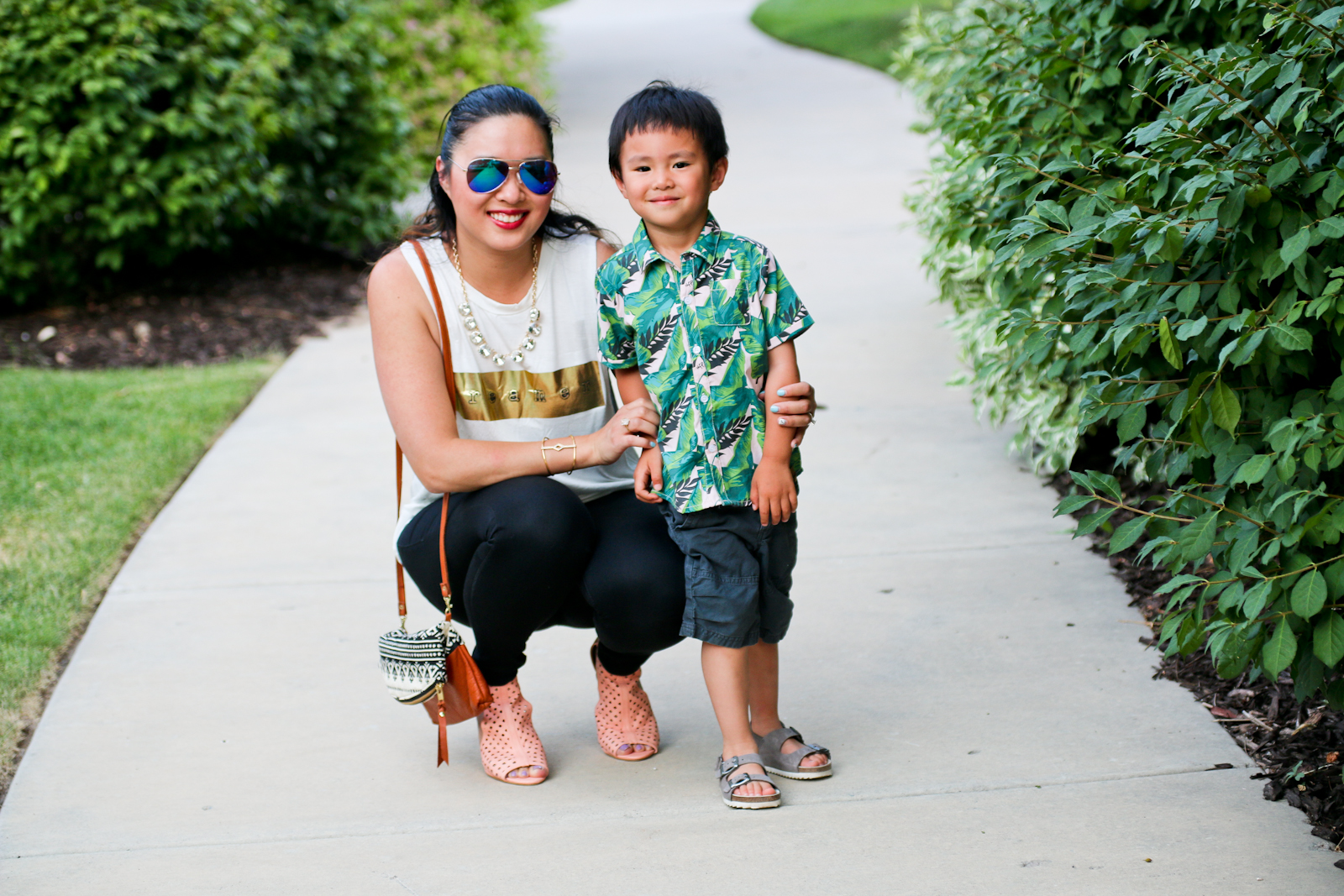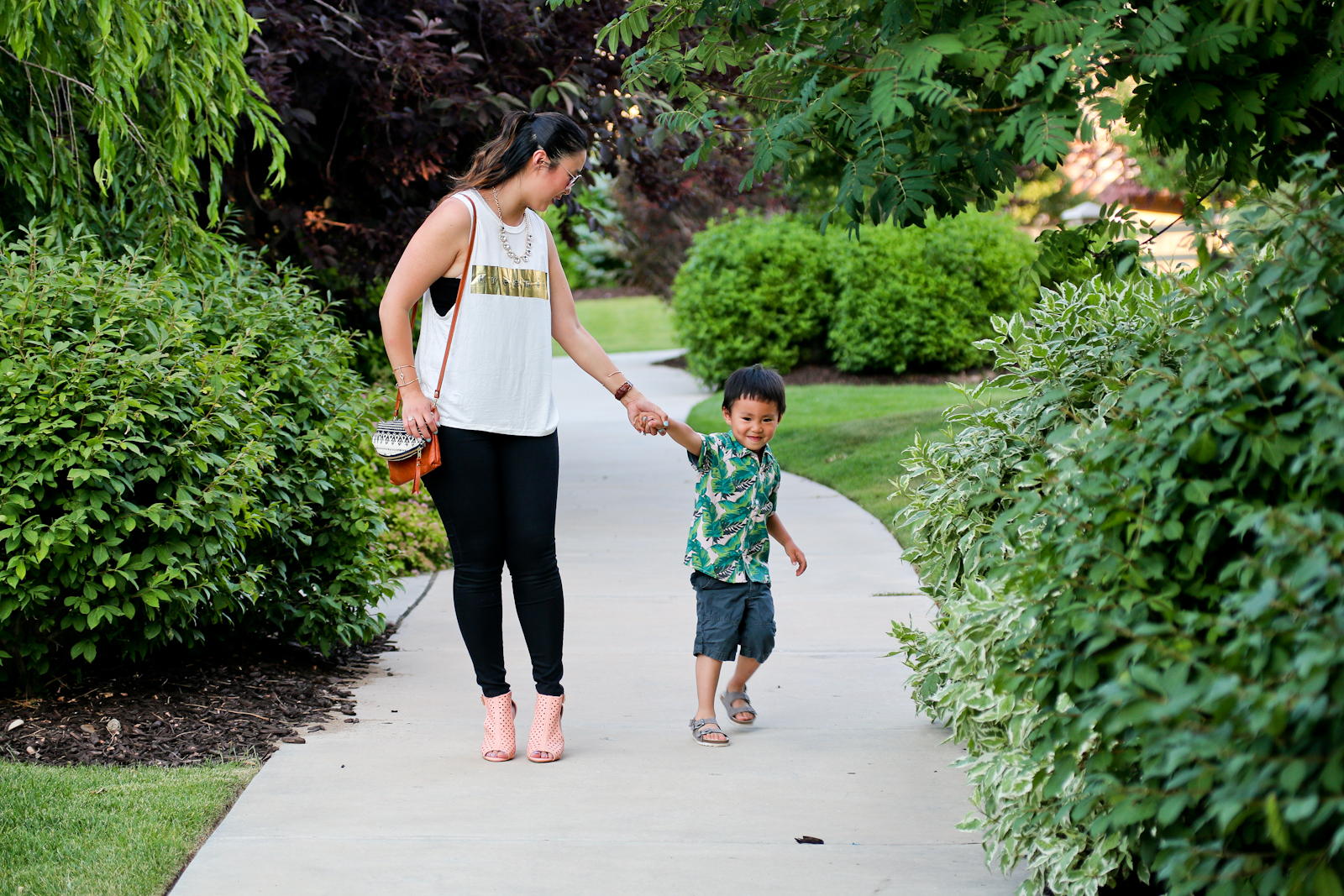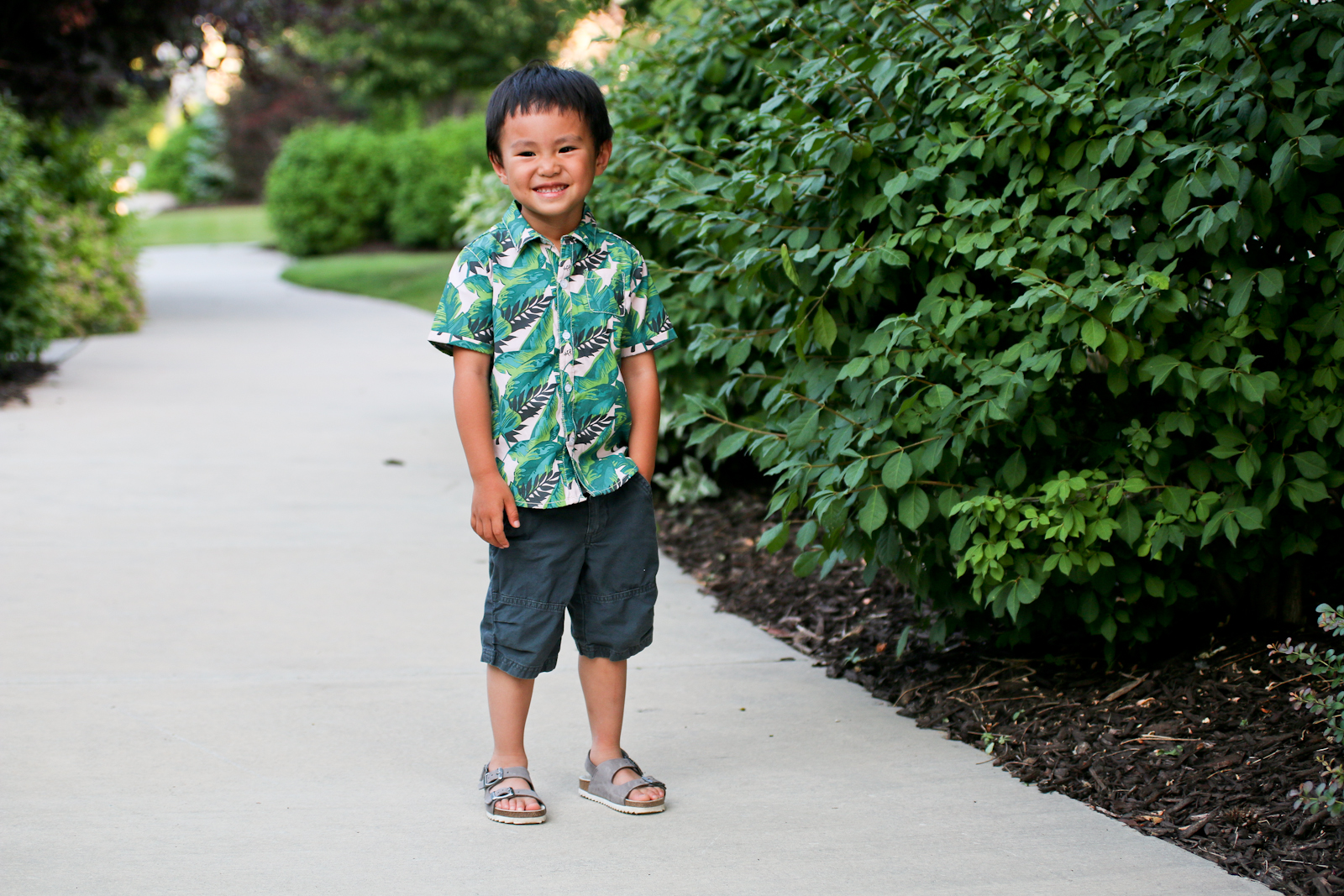 Outfit Details:
My outfit:
Tank c/o Sequins and Soul
Pants: Top Shop
Shoes: RubyClaire Boutique
Watch: Daniel Wellington (get 15% off with code sandyalamode)
Bracelet: Pink Peonies Collection
Necklace: Cents of Style
Clutch c/o Anne B
Austin's outfit:
Shirt: Freshly Picked
Shorts: Target
Sandals: Zara
Why yes, my 3 year old son has finally made a debut again and I am all heart eyes for his Freshly Picked top and his wonderful smile!! You wouldn't believe how hard it is to get him to smile NATURALLY and NORMALLY for the camera… it's always a frowny face, a total cheese smile or his eyes are closed, but this last pic was just PERFECT. And his hand in his pocket? Swoon. Doesn't he look like he's 4 or 5 or a teenager??!? They grow up too fast!!!!