And I am back with another gift guide for you!!! This one is for teacher's and it was written by my assistant, who is a former 1st grade teacher! I asked her why the YETI mug wasn't in this guide, because we all know those are a MUST for moms, teachers, ANYONE… but we wanted to make a guide that is a little bit more out of the box with some different ideas!! Plus, I read somewhere that teachers are always overloaded with mugs as gifts!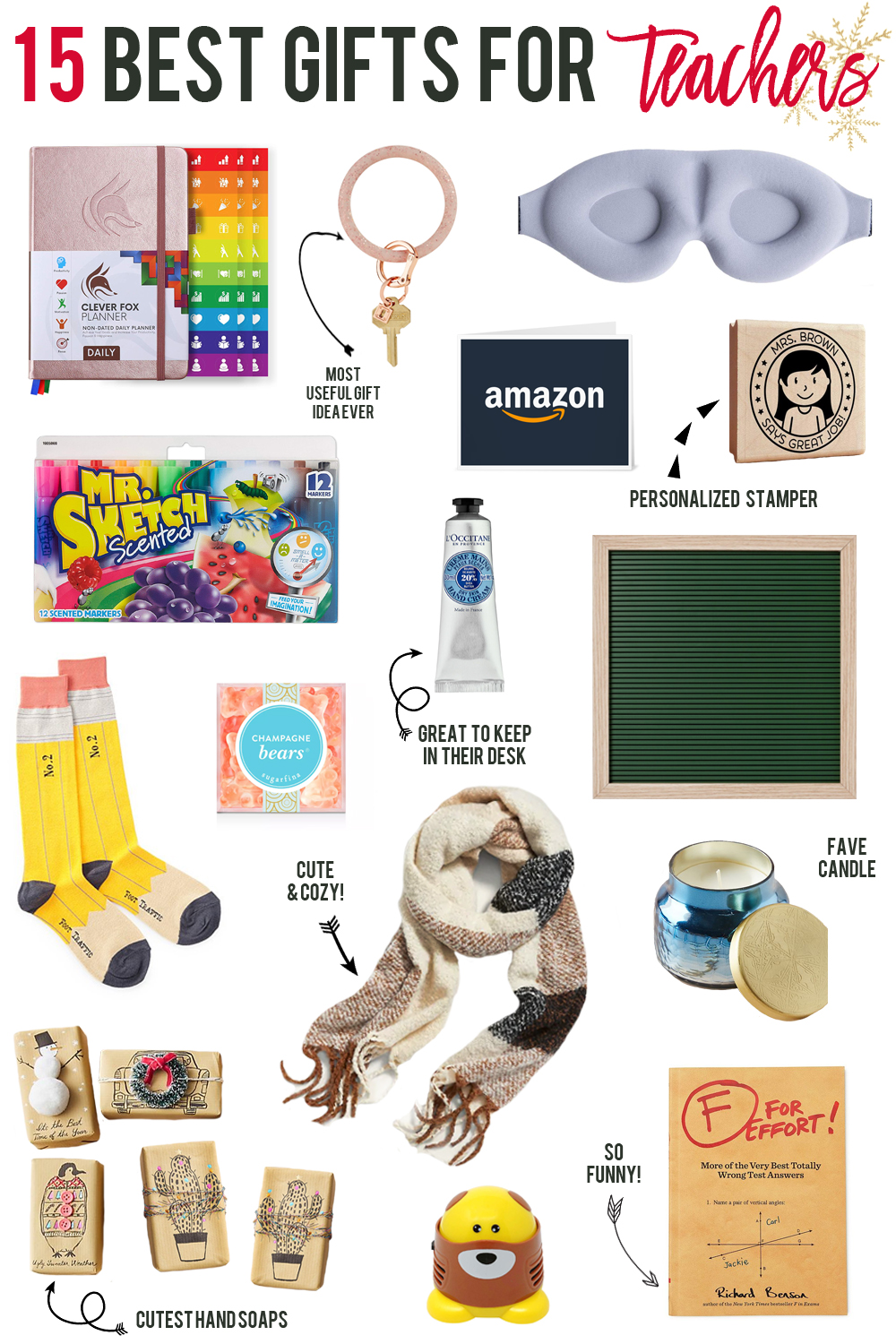 Another thing I wanted to share is that Austin's elementary school had asked all the teachers what some of their favorite things were and sent that list out to the parents. I wanted to share some of the common answers here in case it can help you with gifting ideas!!
Favorite Color: Green and Blue
Favorite Hobby: Reading, Movies, Baking, Crafting
Favorite Store: Amazon, Target, LOFT (yay!)
Favorite Restaurant: Cafe Rio, Starbucks, Chick-fil-A
Favorite Beverage: Diet Coke, Coke Zero, Water, Anything Starbucks
Favorite Snack: Popcorn, Chocolate
Favorite Flower: Roses, Sunflowers, Daisies
If you have any other great teacher gift ideas, drop them below! And if you are a teacher, would love to know what are some of your favorite gifts received from your students!!
Shop the post: