This post was created in partnership with HP.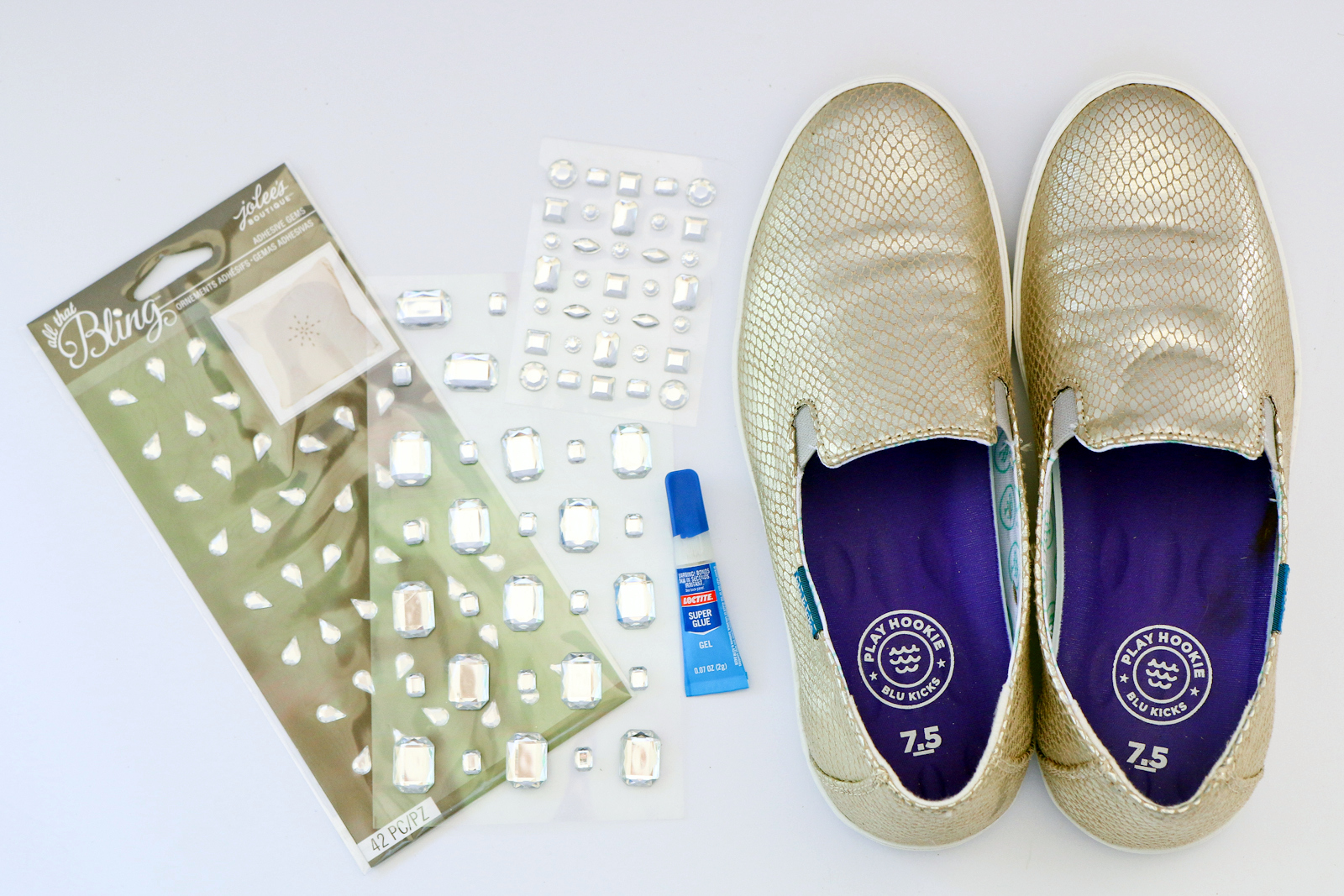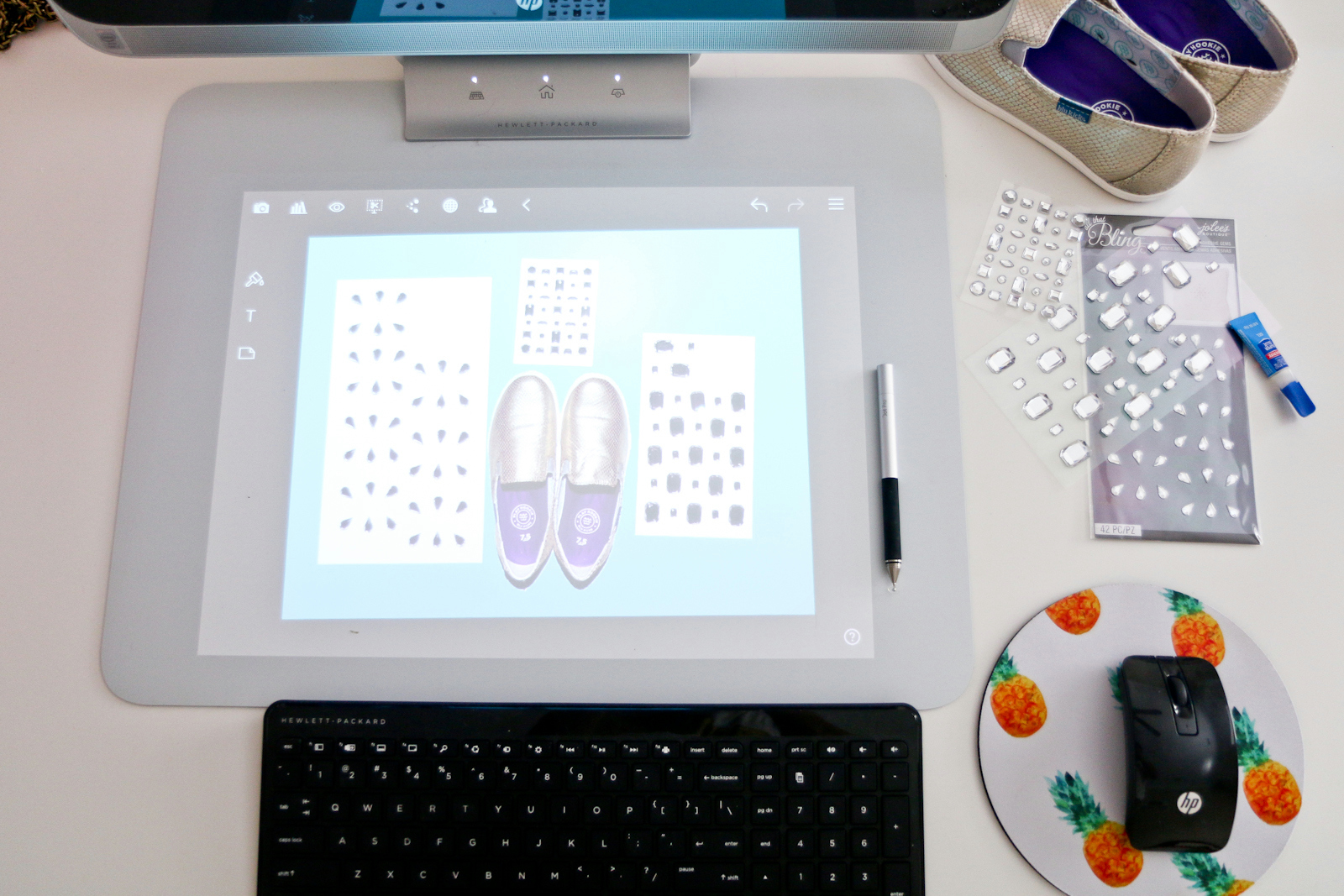 I am so excited to finally share my second Sprout by HP project with you! If you missed the first one, it's here. For this post, I decided to use the Sprout in a slightly different way for this project. Basically I used the Sprout to help me visualize a DIY that I've always wanted to do. There's a certain brand of expensive shoes that always has embellished slip-ons and instead of paying an arm and a leg, I figured I should try a DIY myself! And since I do call myself a fashion blogger, this type of thing is right up my alley! For the shoe, I wanted to spruce up a pair of Blu Kicks slip-ons that I received a few months ago. I love these gorgeous gold babies because they are SO comfortable, breathable and island inspired. Breathable is probably the key word there as I've tried many slip-ons that definitely are not breathable and that makes for a not good situation when you take them off. I decided I wanted to use some clear crystals to embellish this gold pair.
First, all that I needed was a pair of shoes, super glue (craft glue could work too but I couldn't find any in our house, and a variety of gems (I found these at Jo-Ann). What I did was I scanned the shoes onto my Sprout Workspace and then the sheets of gems. I tried to punch out the gems but was finding that a bit difficult to do. So instead I opted to scan each size of individual gem.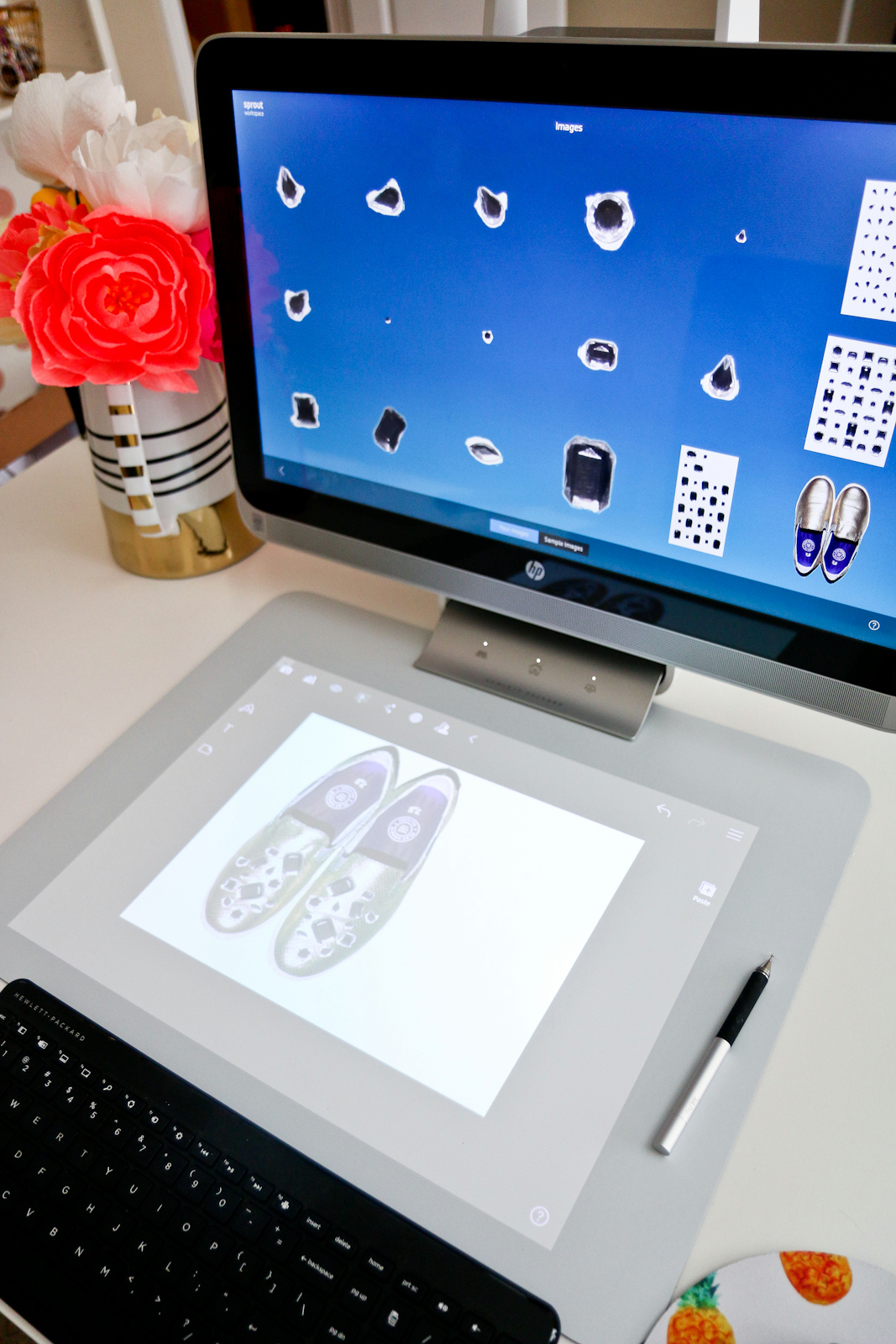 Once I had all the gems on my screen, I was able to swipe them down into my workspace and rotate them and move them into the position I wanted them on for the shoes. This part probably took me the longest to do, but it was pretty fun trying to be all creative and come up with different variations of how I could embellish the shoes. I really liked that I had the Sprout to help me with because I am a strong believer in seeing before doing… which basically means I needed a template for myself before I could actually put the gems on the shoe themselves.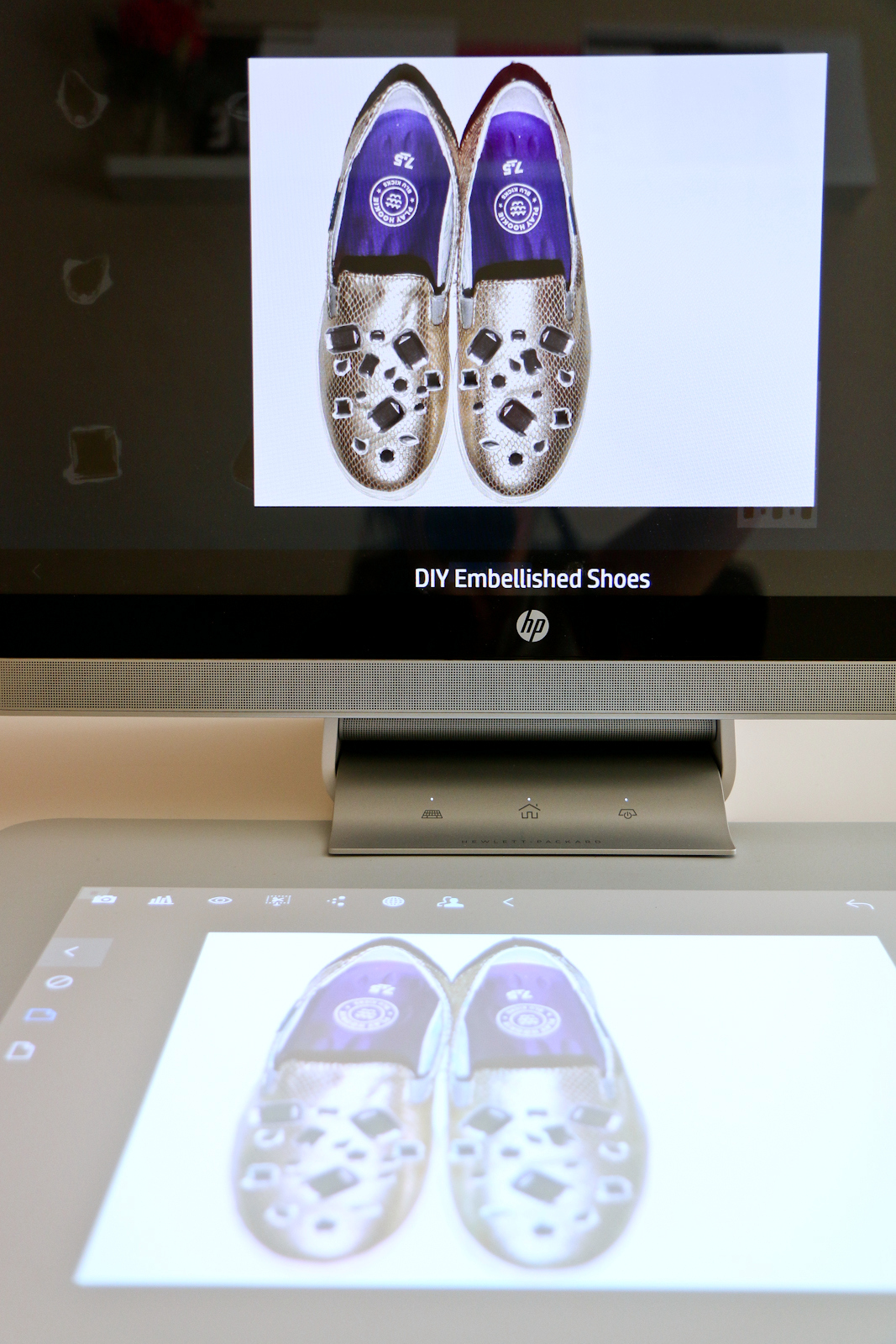 Once I was happy with my work, I got the gems, shoes and glue and started DIYing away!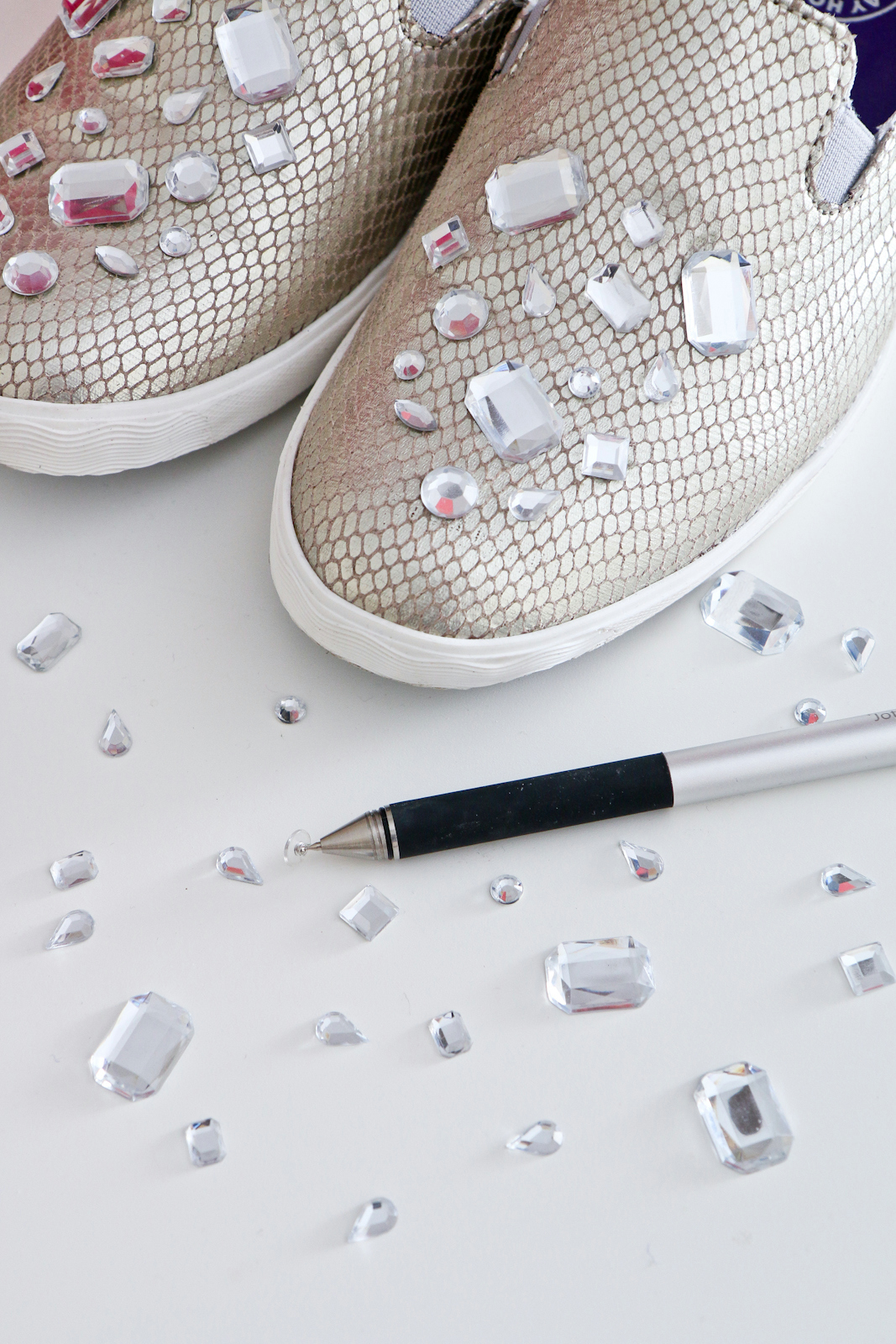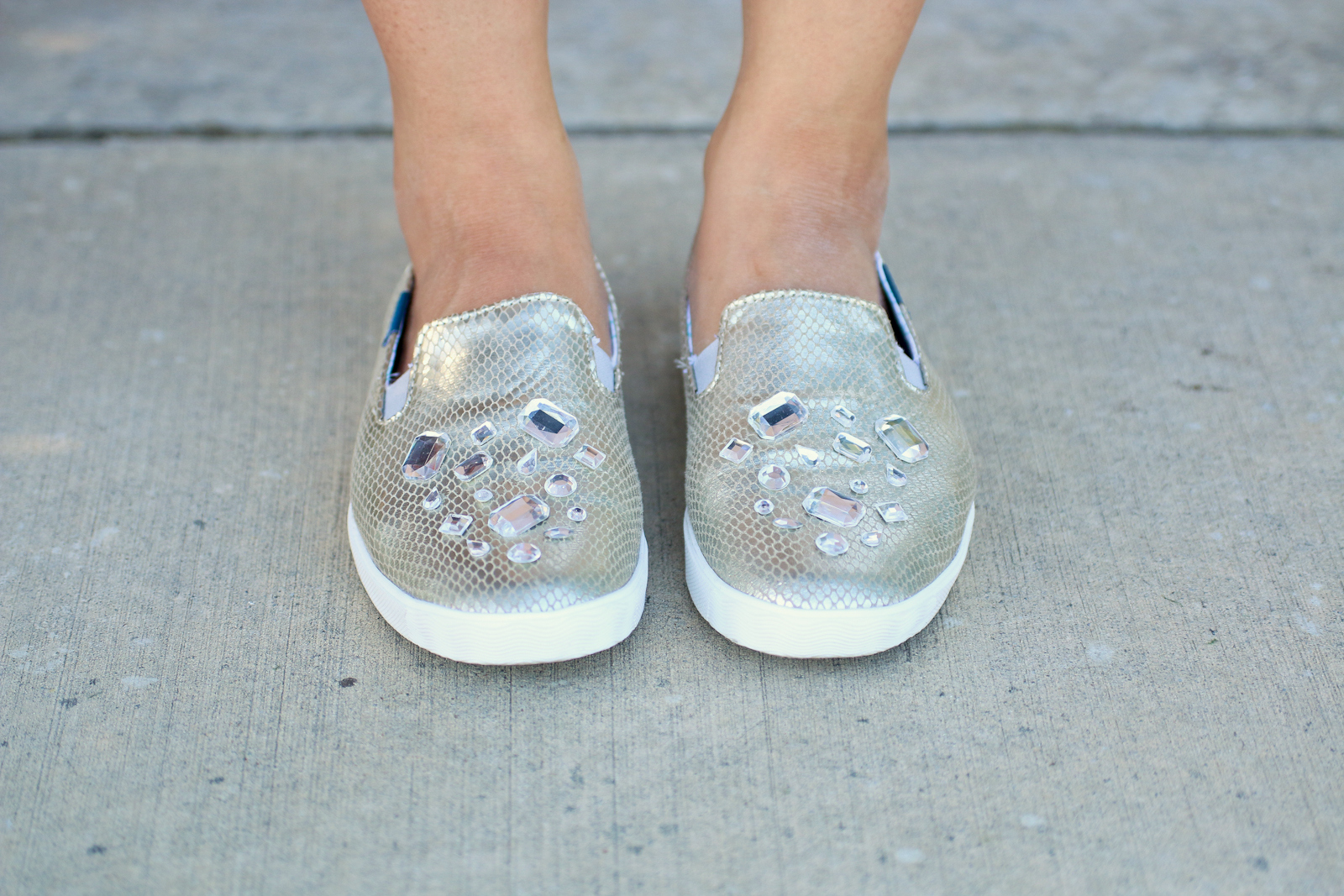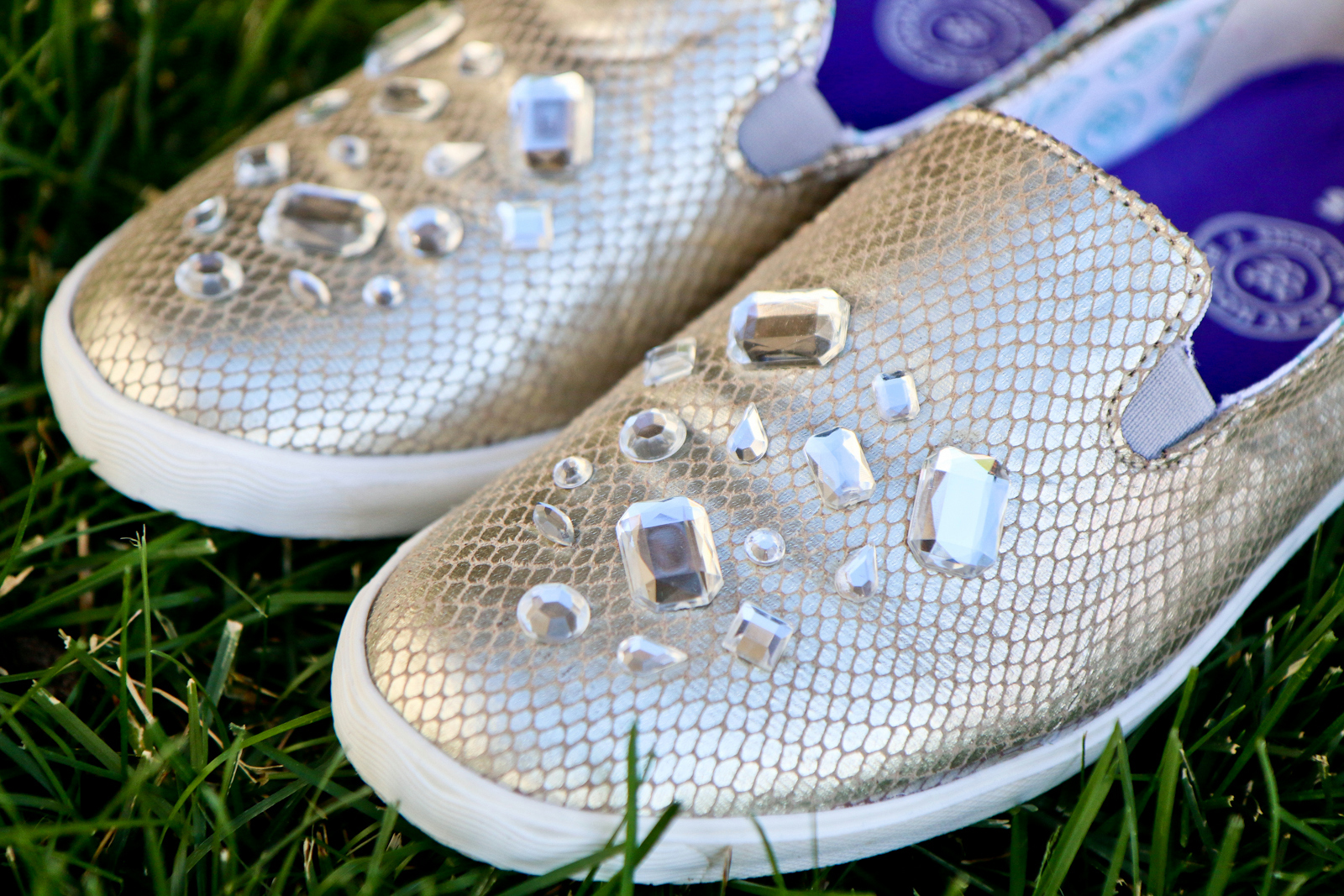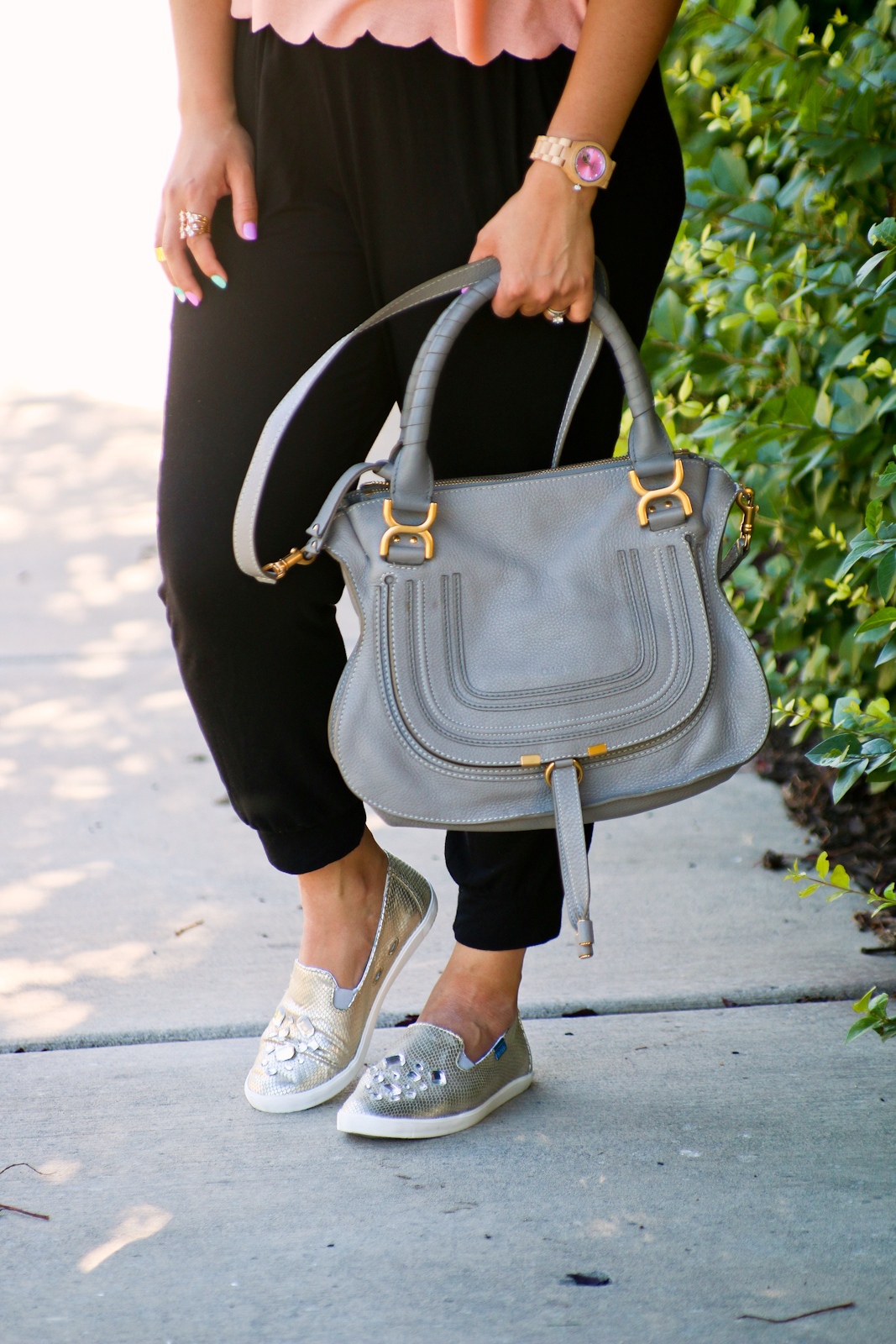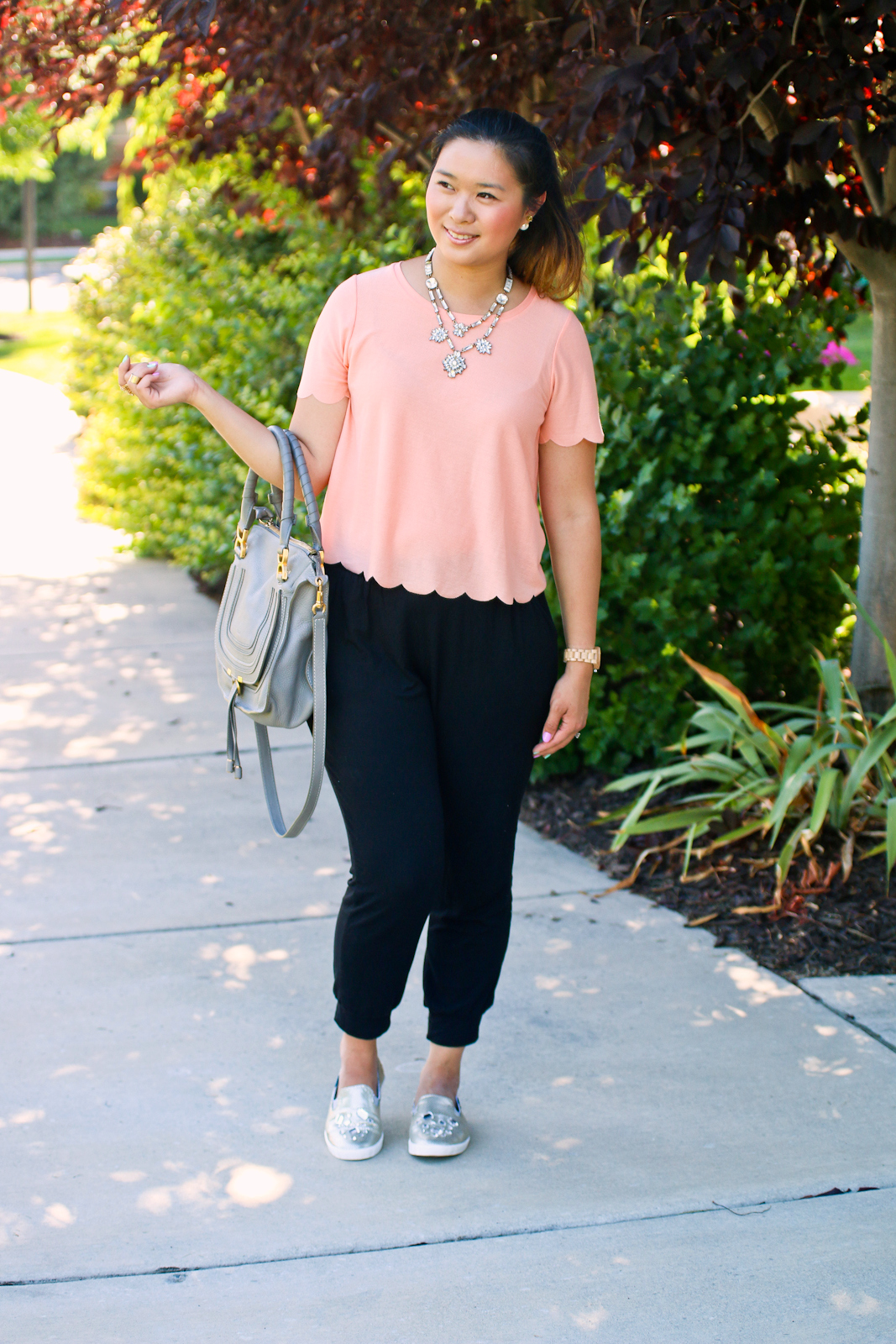 Outfit Details:
Top: TopShop
Pants: La Senorita Jolie
Shoes c/o Blu Kicks
Bag: Chloe
And I just love how they turned out, what do you think? I seriously want to embellish sandals, flats, pumps and heels now. It was really pretty easy, and trust me, I am not a serious crafter or DIYer, I like to take things the easy way out, HA! And I think embellishing a neutral pair of shoes in jewel toned color gems could be totally fun too!

Like what you see? Here's a Pinterest ready graphic for you to use – if you feel so inclined to pin it! 🙂