This post is sponsored by Target, but all opinions expressed are my own.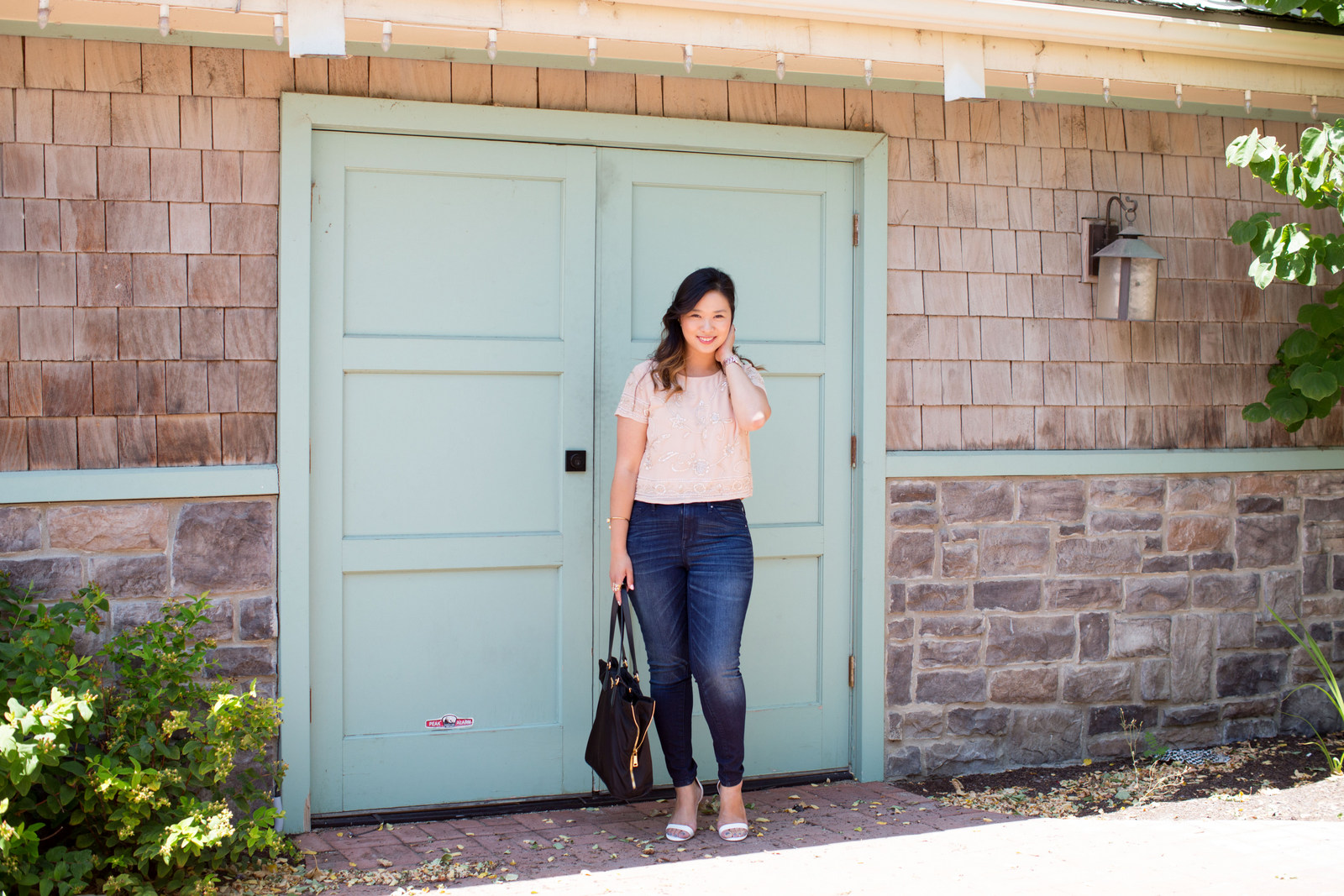 Have you guys tried Target Denim yet? Since my last post, I've been wearing mine almost every day after work and on weekends as well. The pair that is really growing on me is the High Rise Jeggings. I just love that they cover up my belly, have a fitted leg, and are seriously borderline pajama pants. I think they actually are quite flattering and I love wearing them with crop tops! These jeans are my "denim truth" because they are similar to jeans that I wear on a regular basis, fit well with my style, and I feel comfortable in them.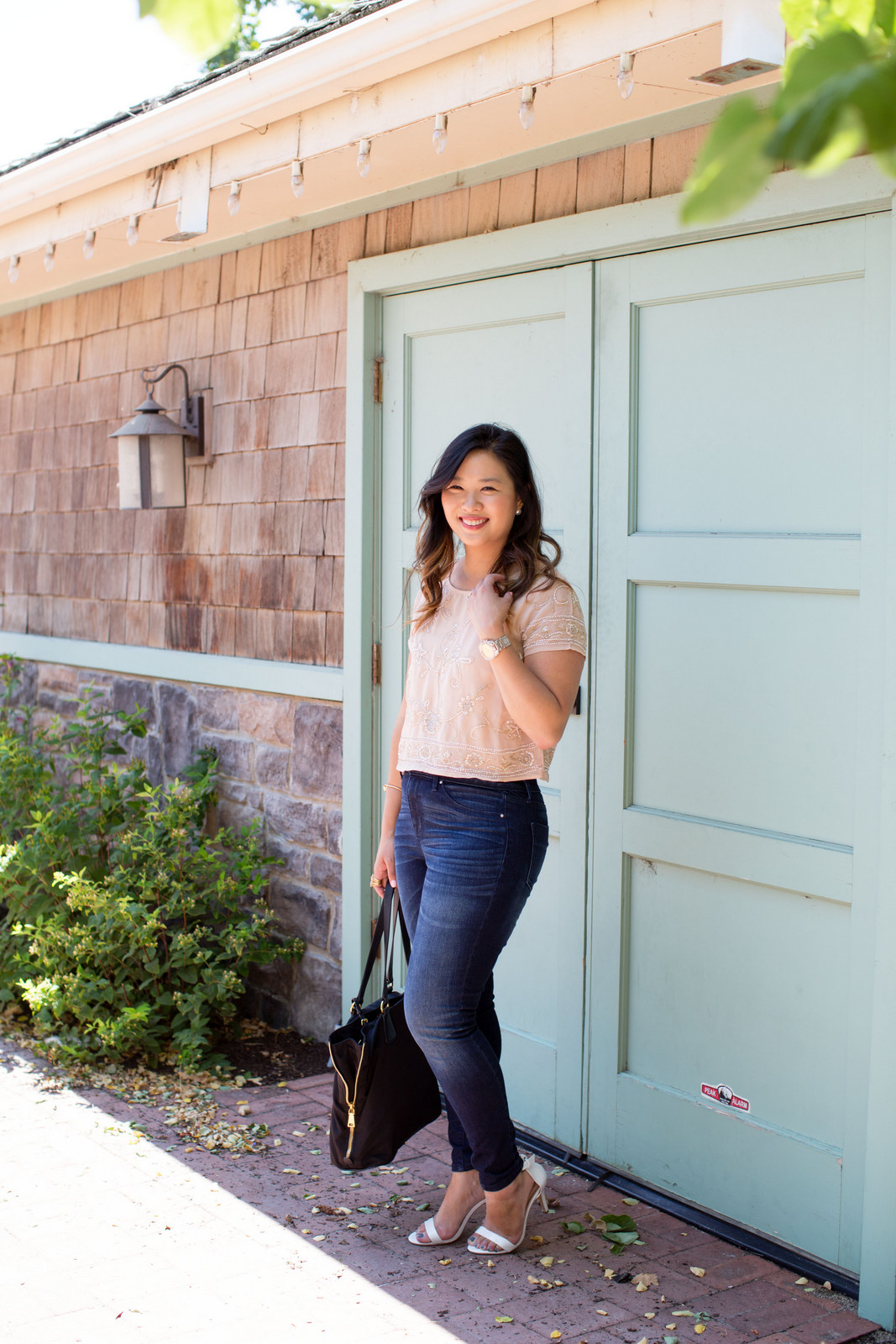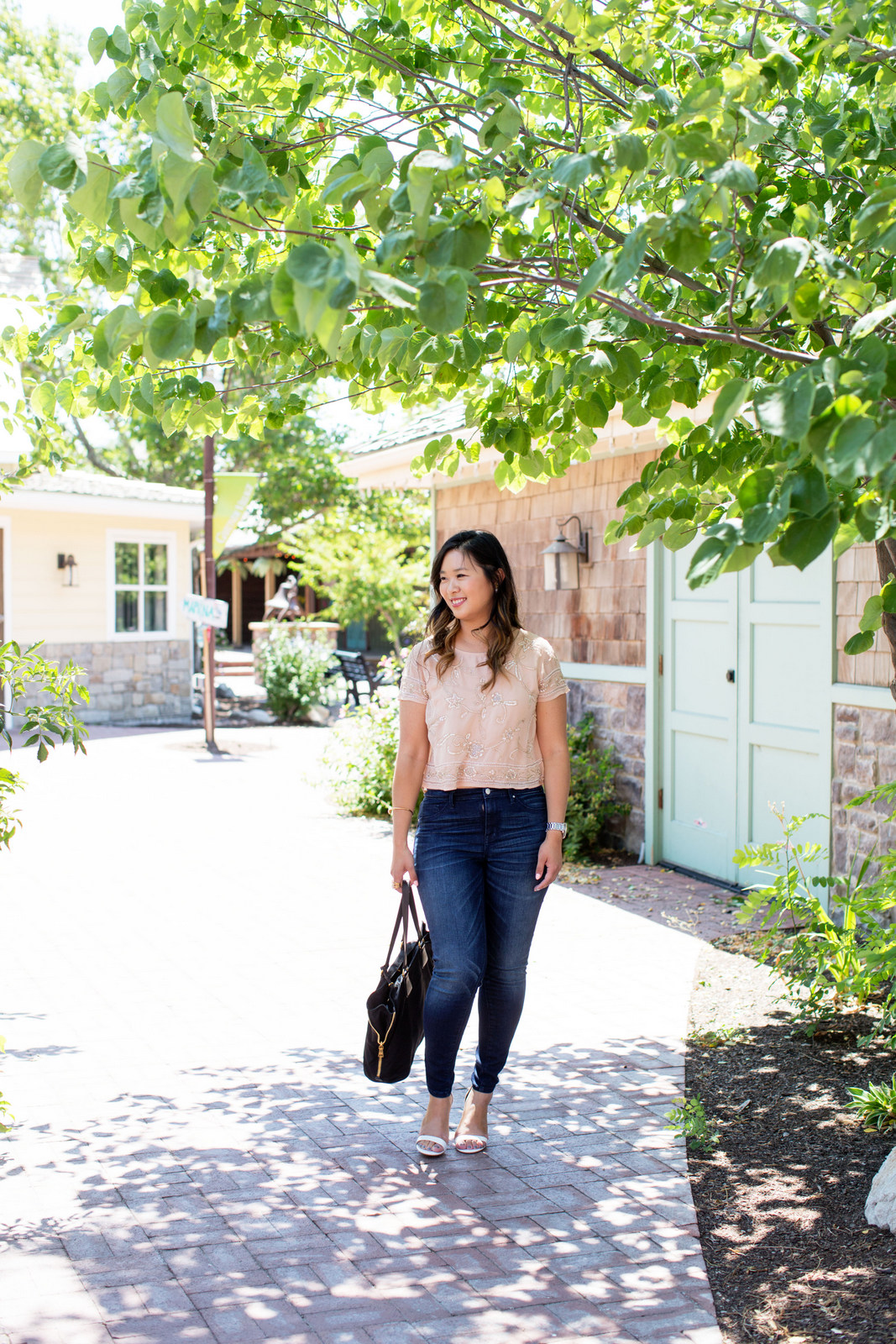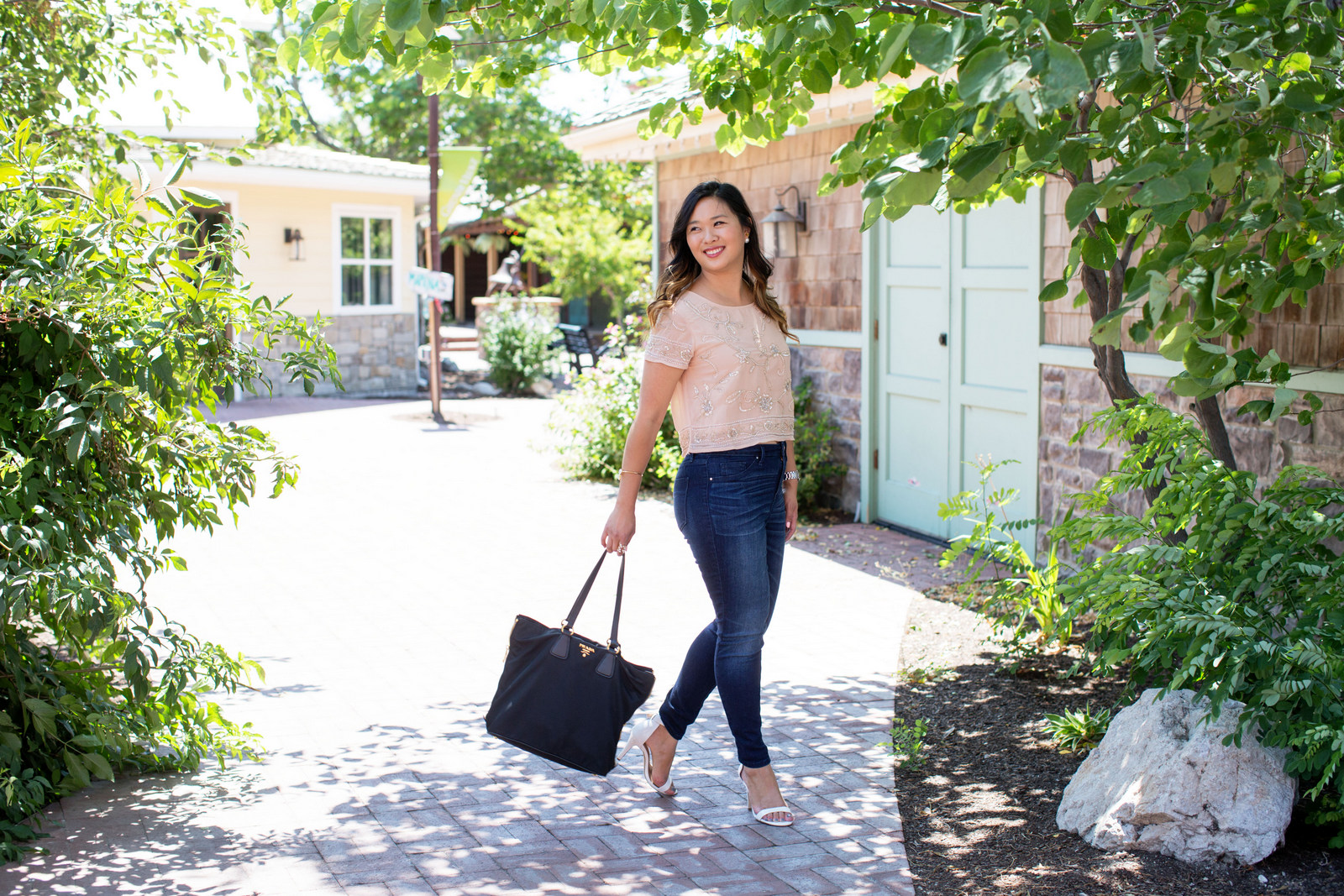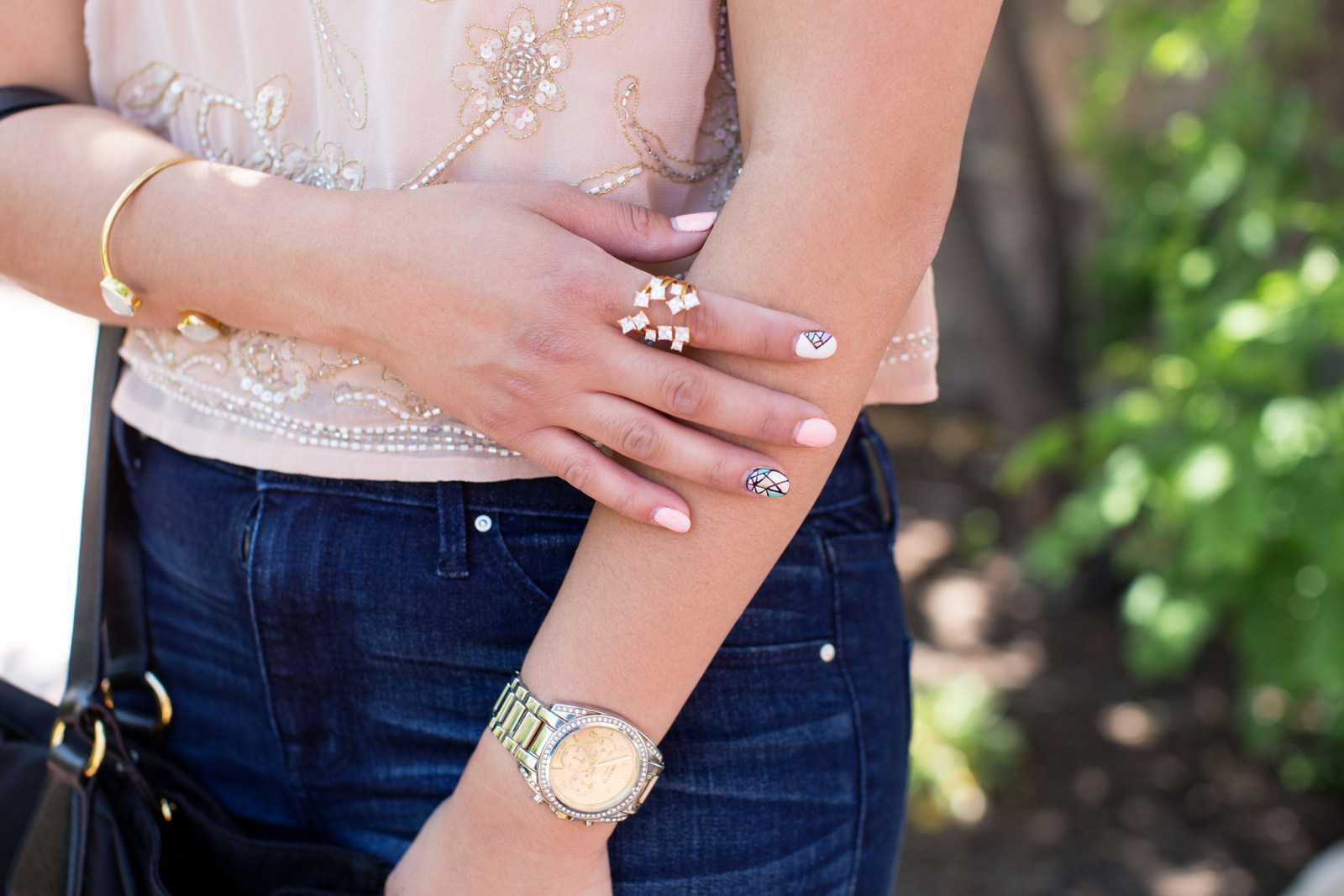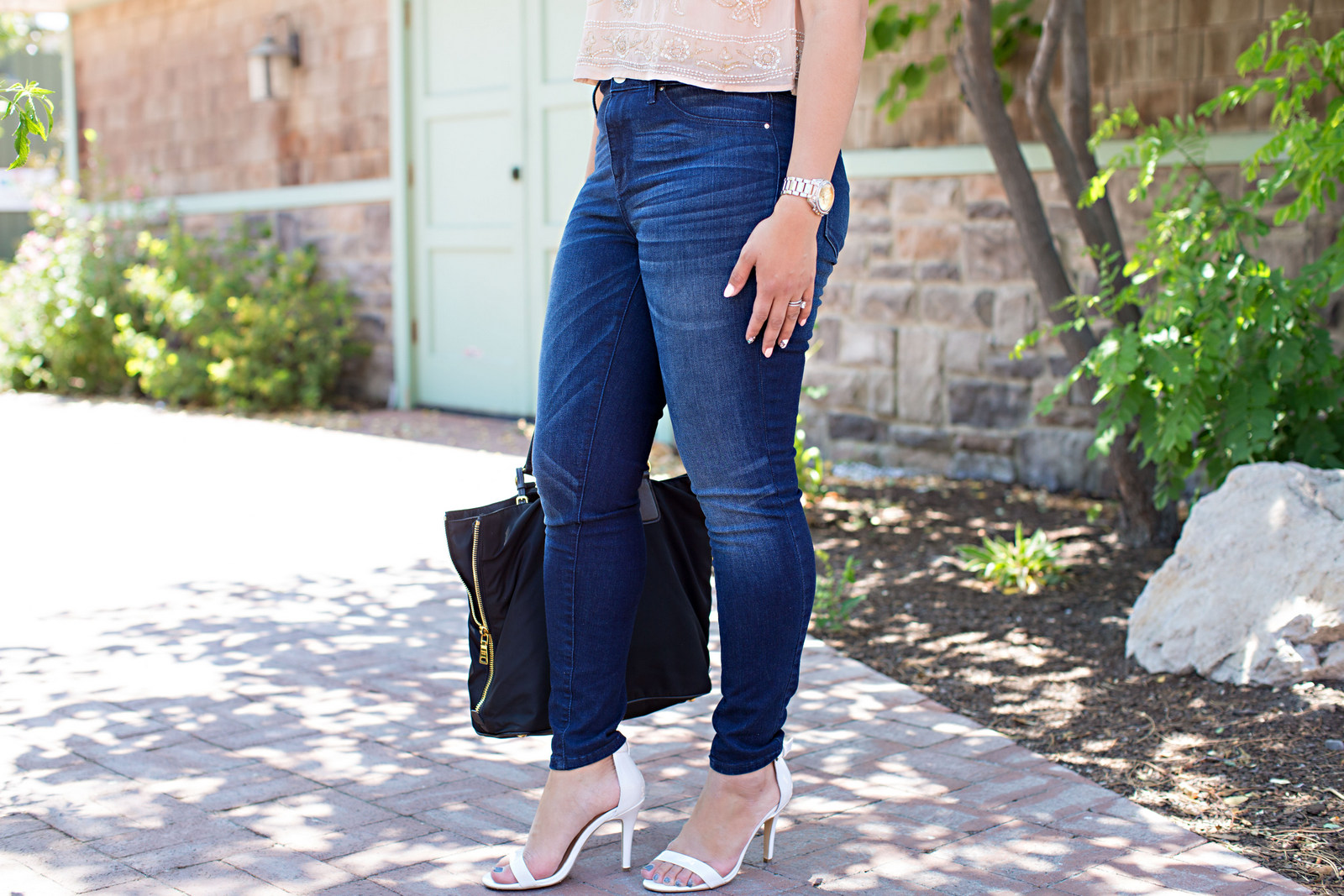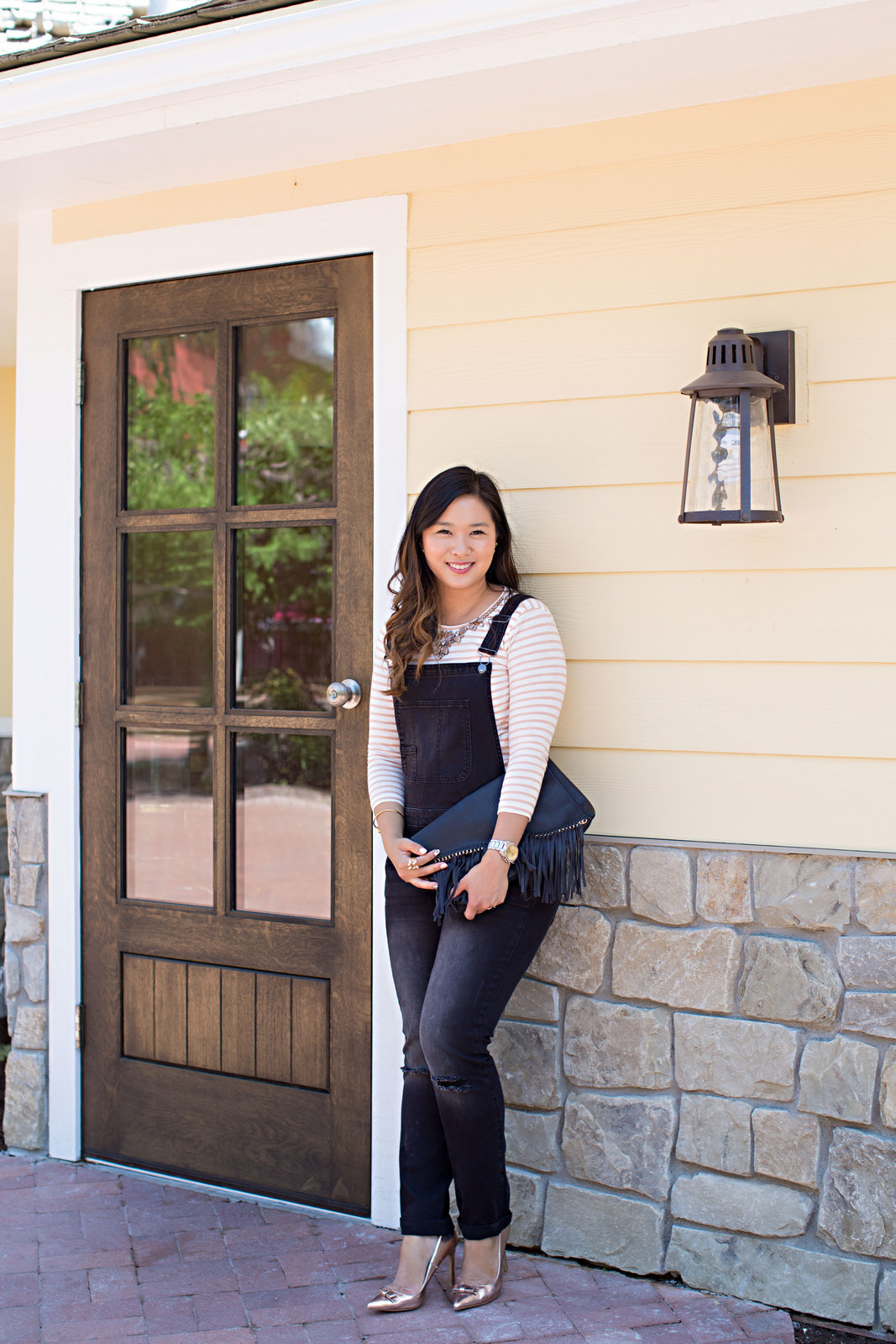 But sometimes it's fun to take a risk and do a "denim dare". I've been sitting from afar watching person after person style overalls, and I figure that since I call myself a fashion blogger, I should give it a try. Especially since Target has such a vast variety of denim washes, styles, and pieces (jeans, overalls, denim skirts, joggers, etc.) for a great price and I eyed a pair of black denim overalls on my latest trip to there, I figured, "what have I got to lose"? I'm not going to lie, I did a little Pinterest research on how others styled their overalls and came up with a few combinations that I wanted to try. My favorite is what you see here, the overalls styled with a stripe top and heels. Of course a casual look would be a simple white tee and sandals. Or I could maybe go more bold with a floral top and wedges next time. I have to say that I think I'm sold on overalls now even though I never thought I would be again, after the last time I wore them in 6th grade. I think this black pair is great because black is slimming and I think they would be great for fall and winter looks as well, but I kind of want to get a light pair too.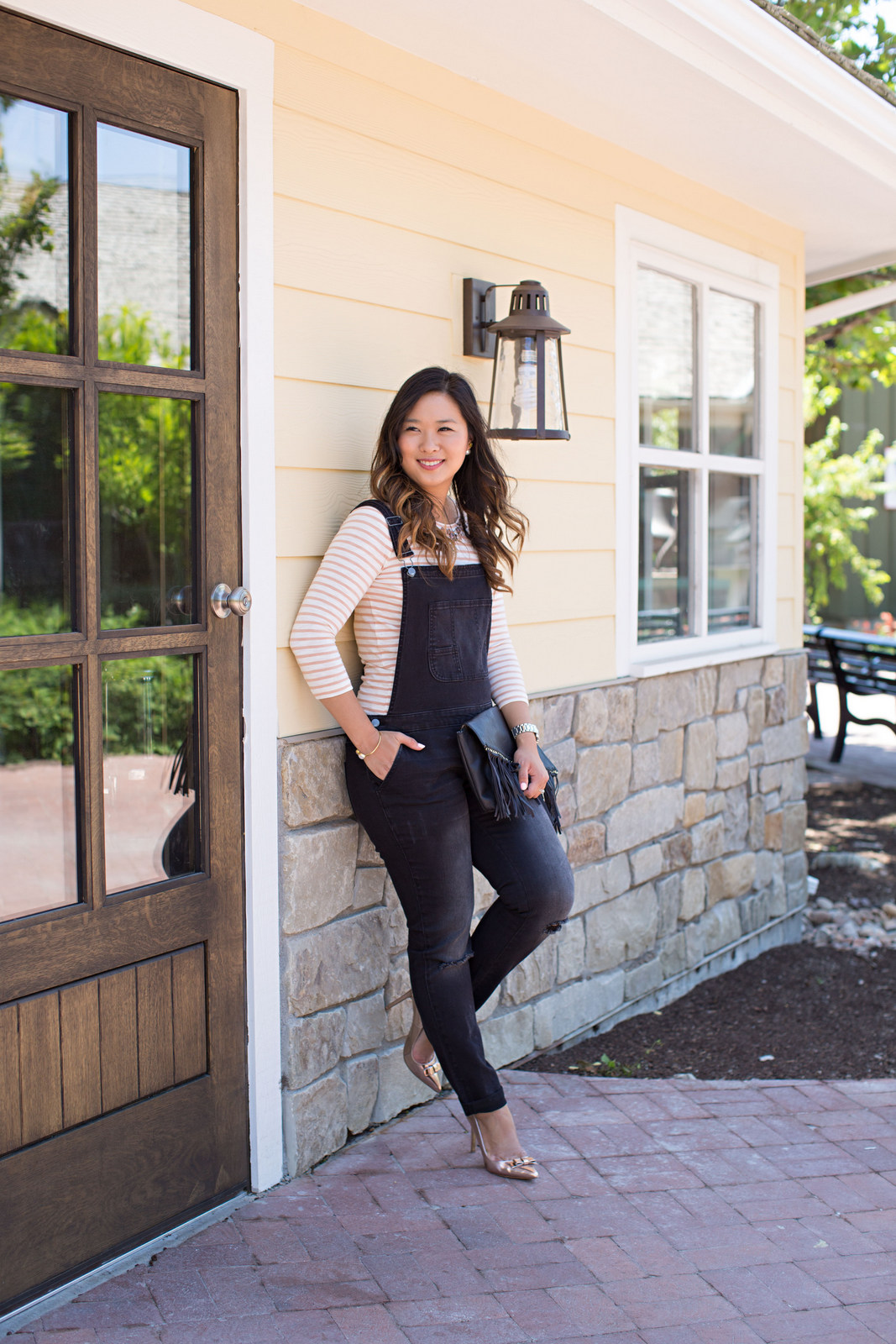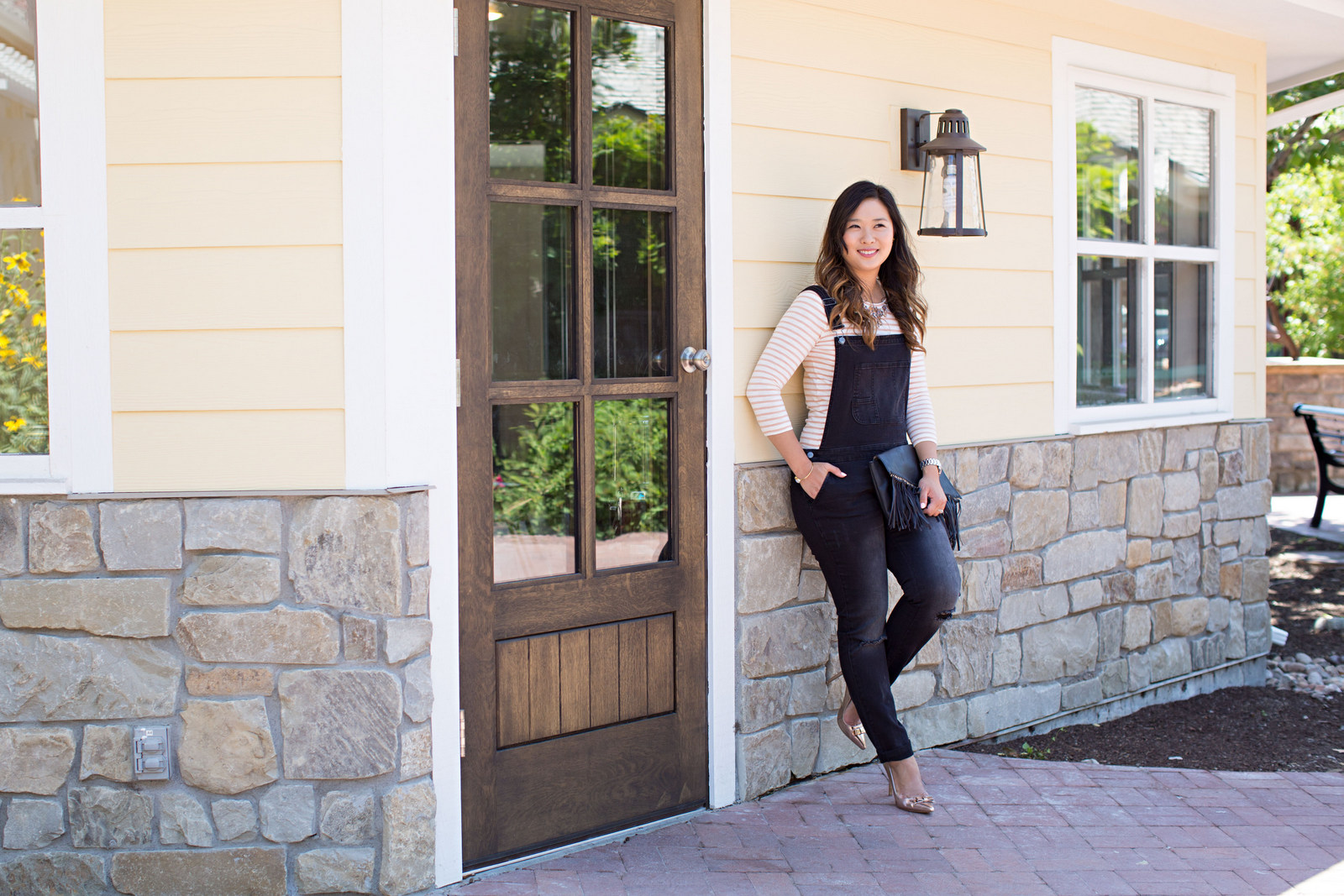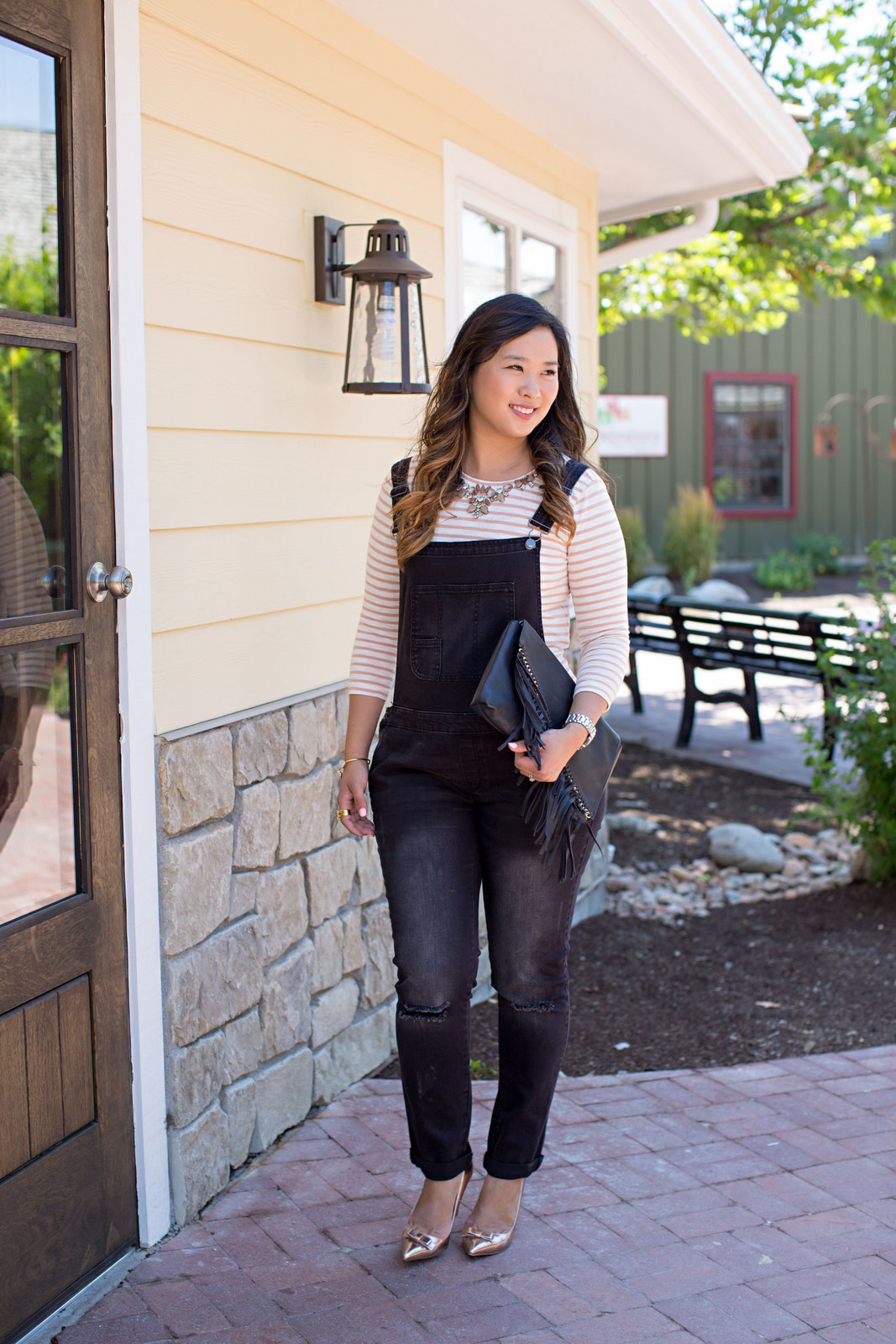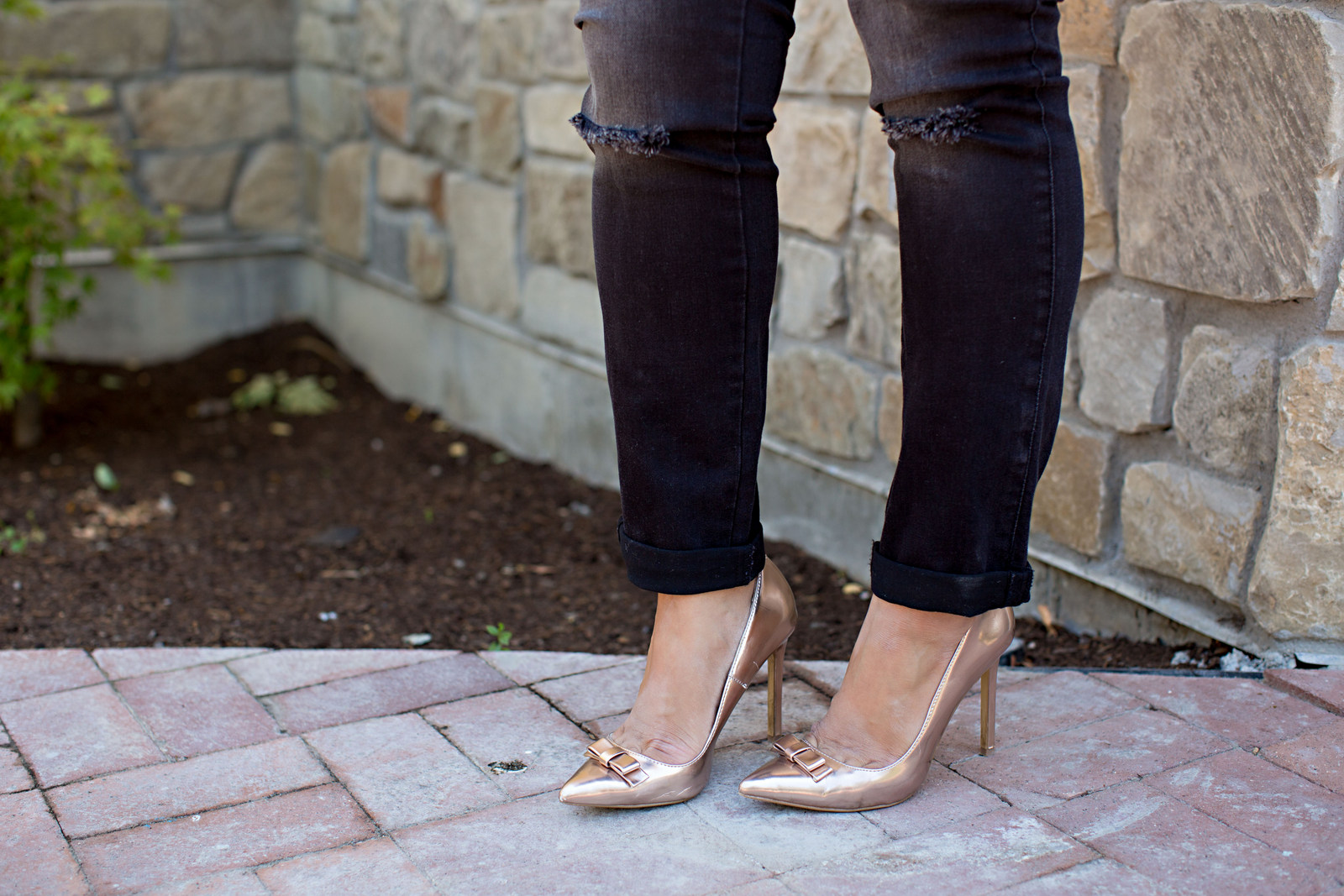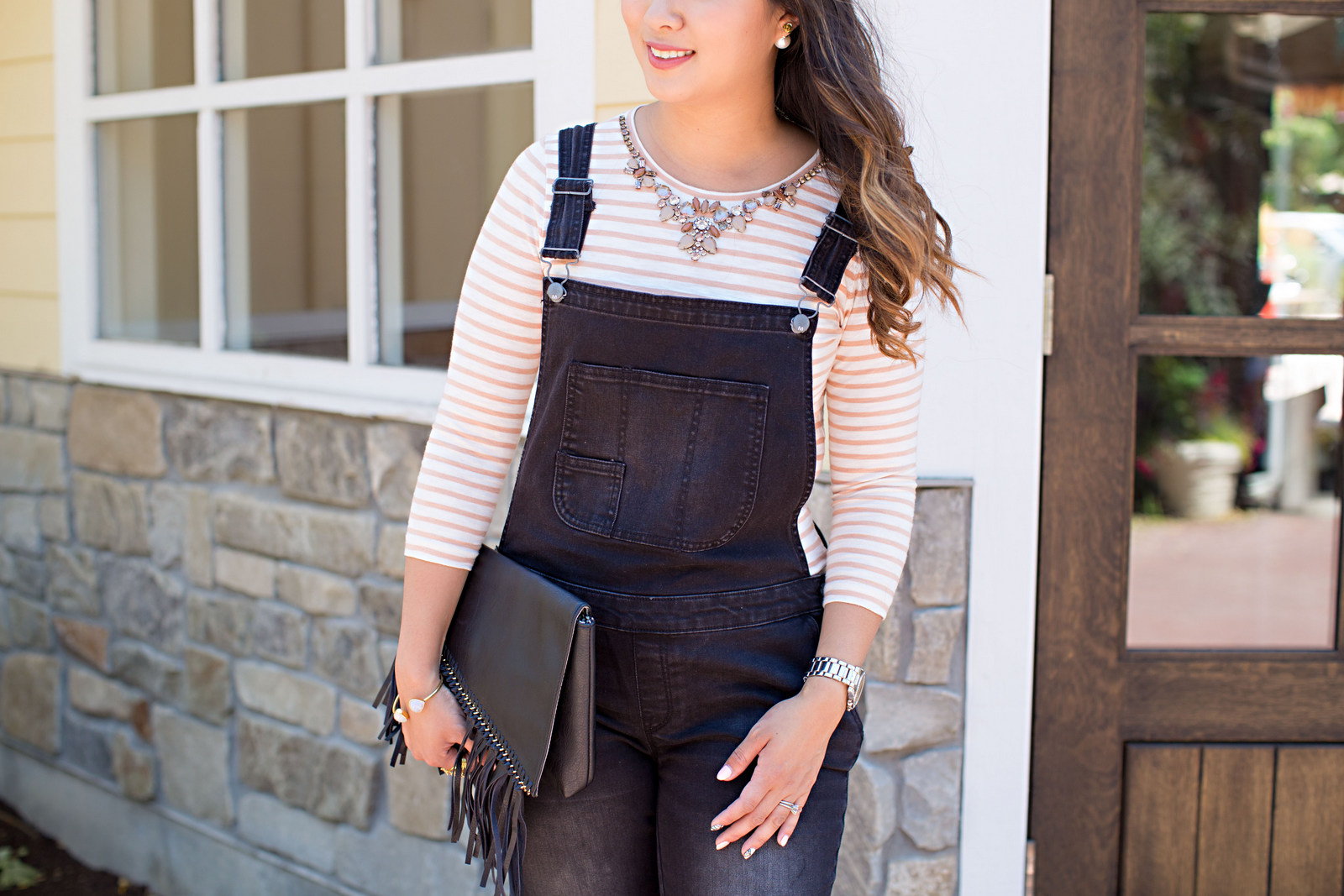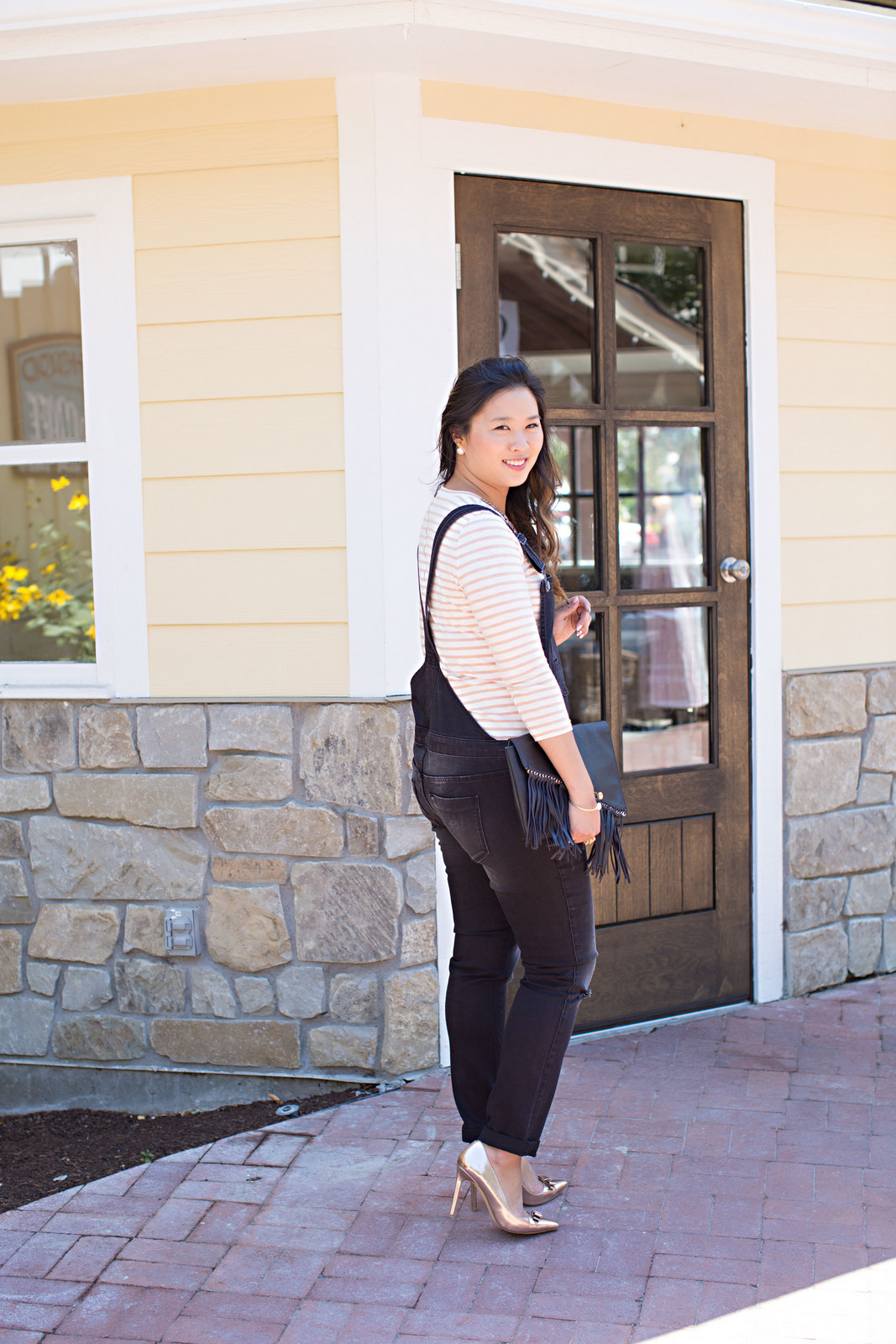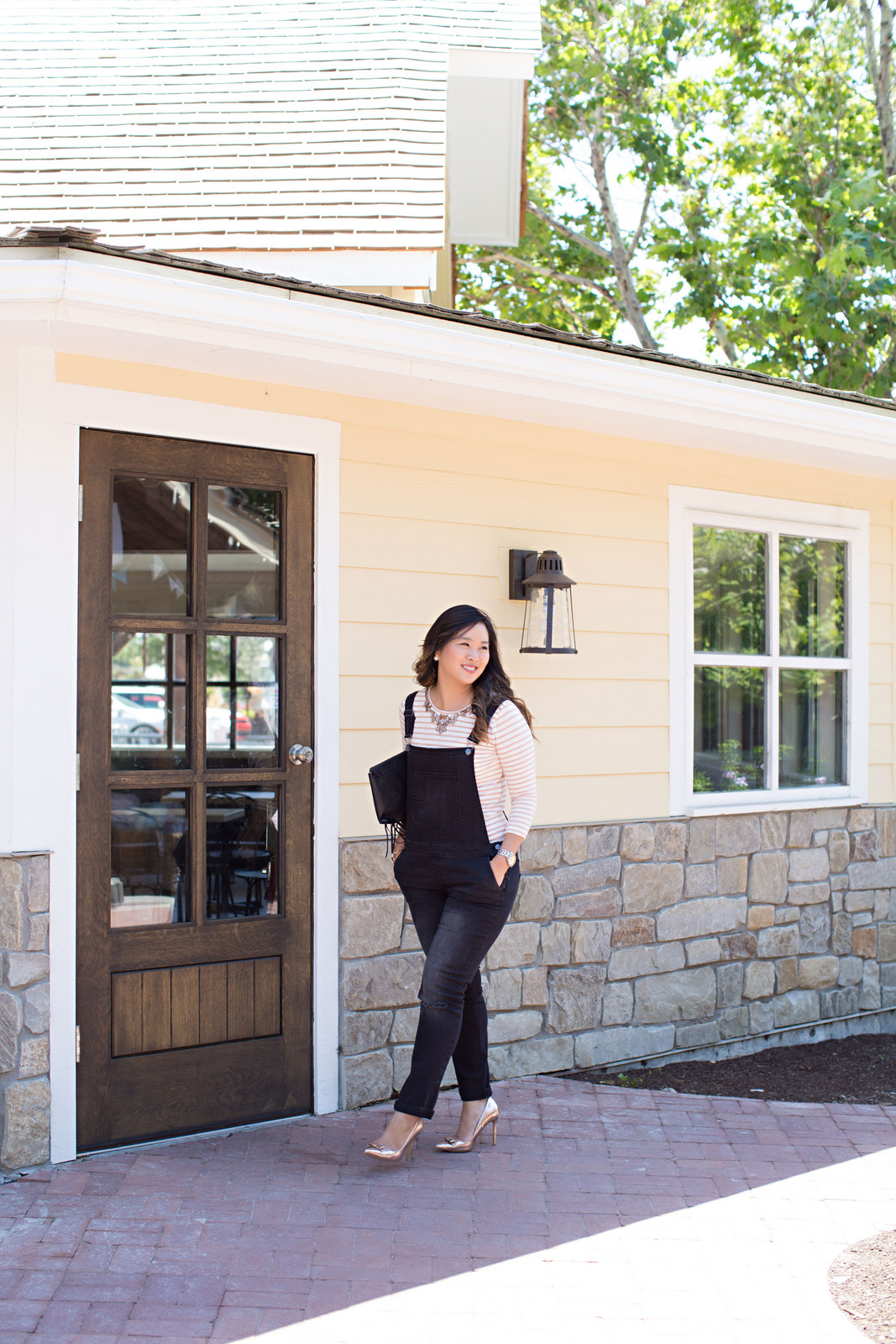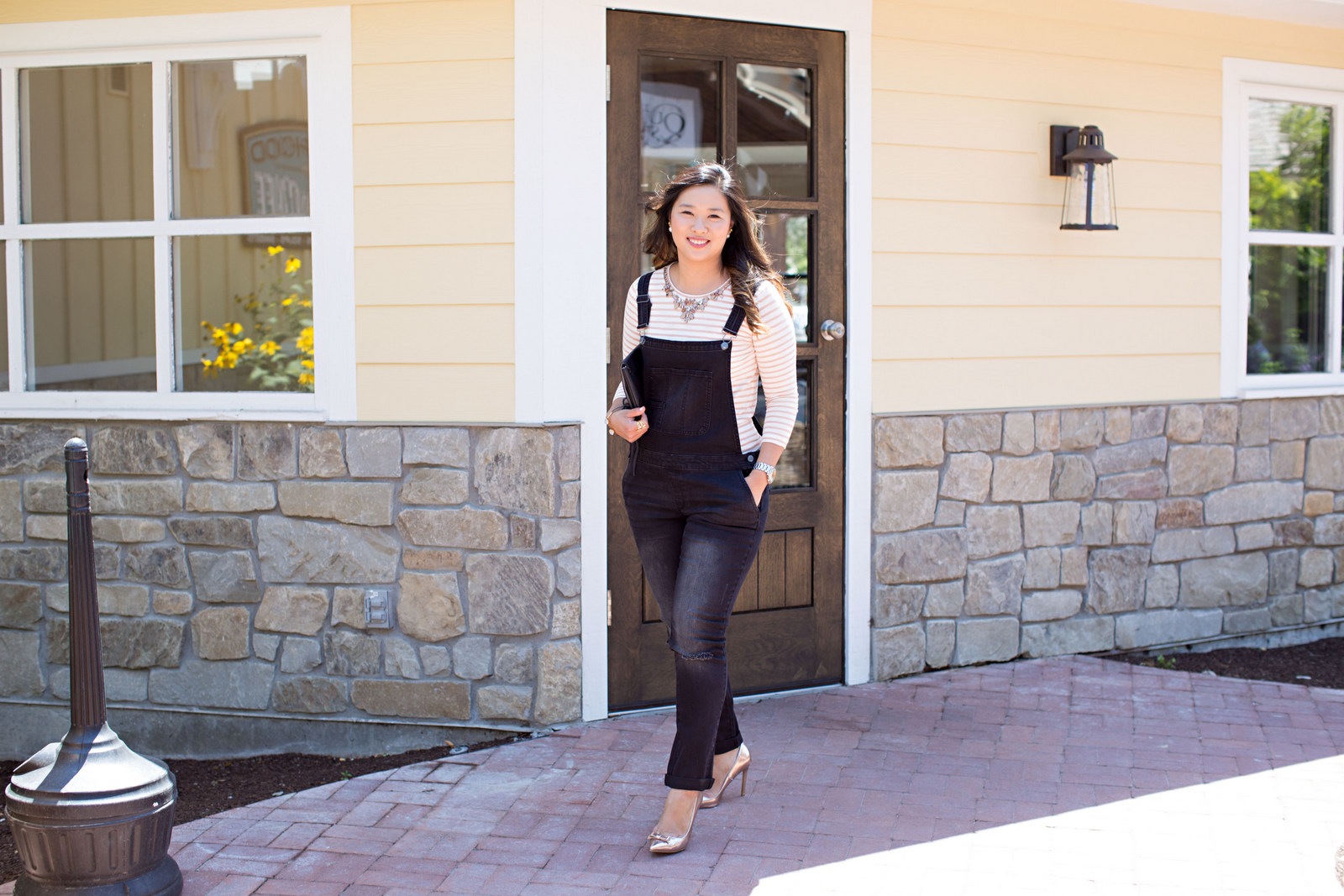 Photography by Diana Putnam Photography
In the first 2 weeks in August (8/2 – 8/15), you'll get free shipping and free returns when you shop denim on www.target.com/jeans. With free shipping and free returns, you can keep what they love and send back the ones they don't! Seriously, you should try something outside of your comfort zone, I'm so glad I did! If you post, share which Target denim style is uniquely yours using #TargetStyle.

Find your style @targetstyle