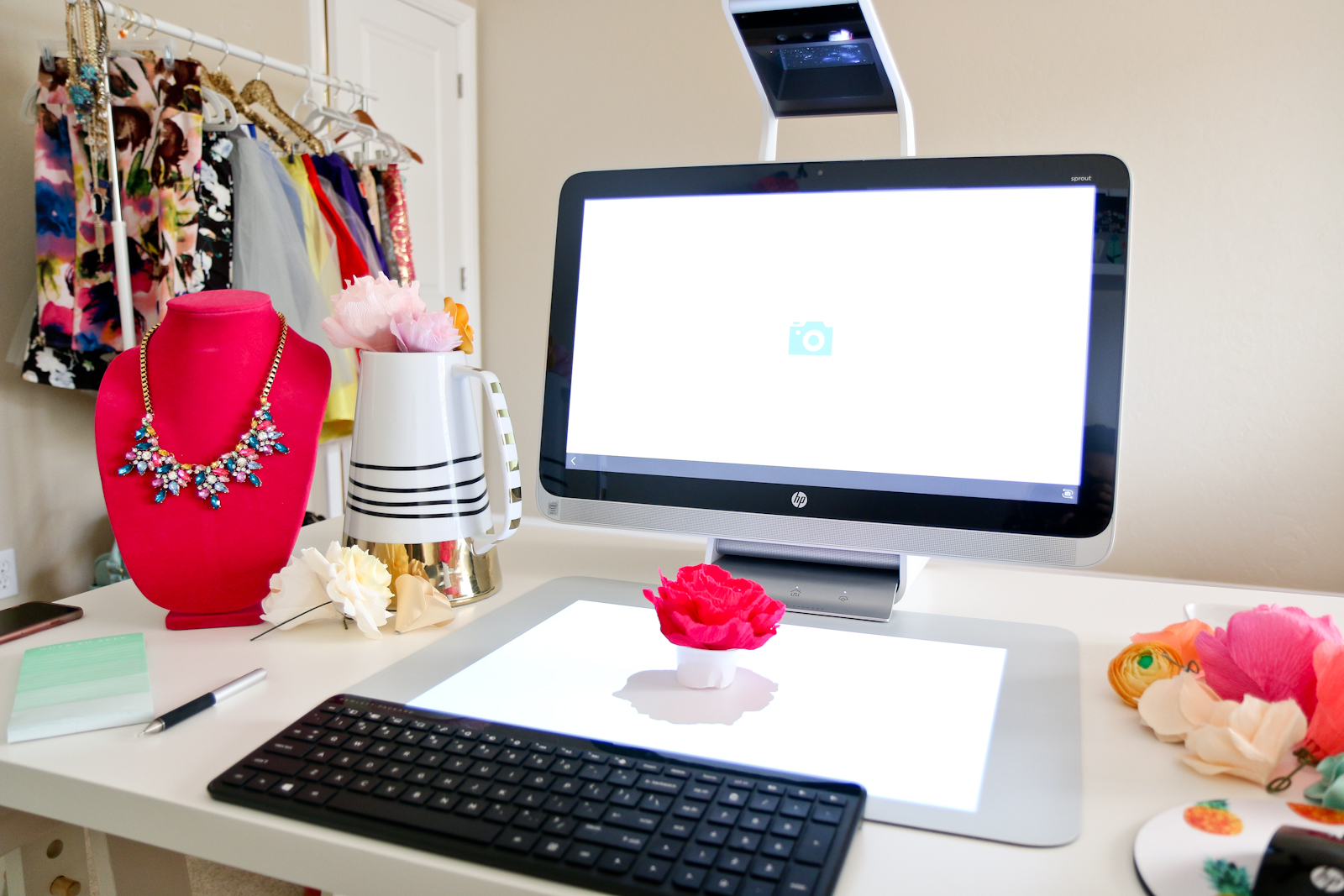 I am so excited to finally share a project I've been working on for months now. I recently received the Sprout by HP, and wow this desktop is like none other out there in the market. If you haven't heard of the Sprout before, it's a computer that gives you a unique, hands-on way to interact with your content—two touch surfaces work together to transform your desk's surface into a digital-physical workspace. Sprout's technology is designed to make creating and innovating as easy as possible by combining the best of both physical and digital content—capture real-world objects in an instant, and then easily edit and apply them to projects. At its core, Sprout is a high-performance all-in-one PC with an Intel® Core™ i7 Processor, 1 TB of storage, and a Windows operating system. So it has plenty of power to help you get creative and achieve more.
As you know, I love dressing up my baby girl and leggings are one of those staples that can carry her through all seasons. Summer is quickly approaching but I'm in Utah now and the weather is still cold some days! So from the time I got my Sprout, I had a vision that I was going to design and create some baby leggings for Vivian!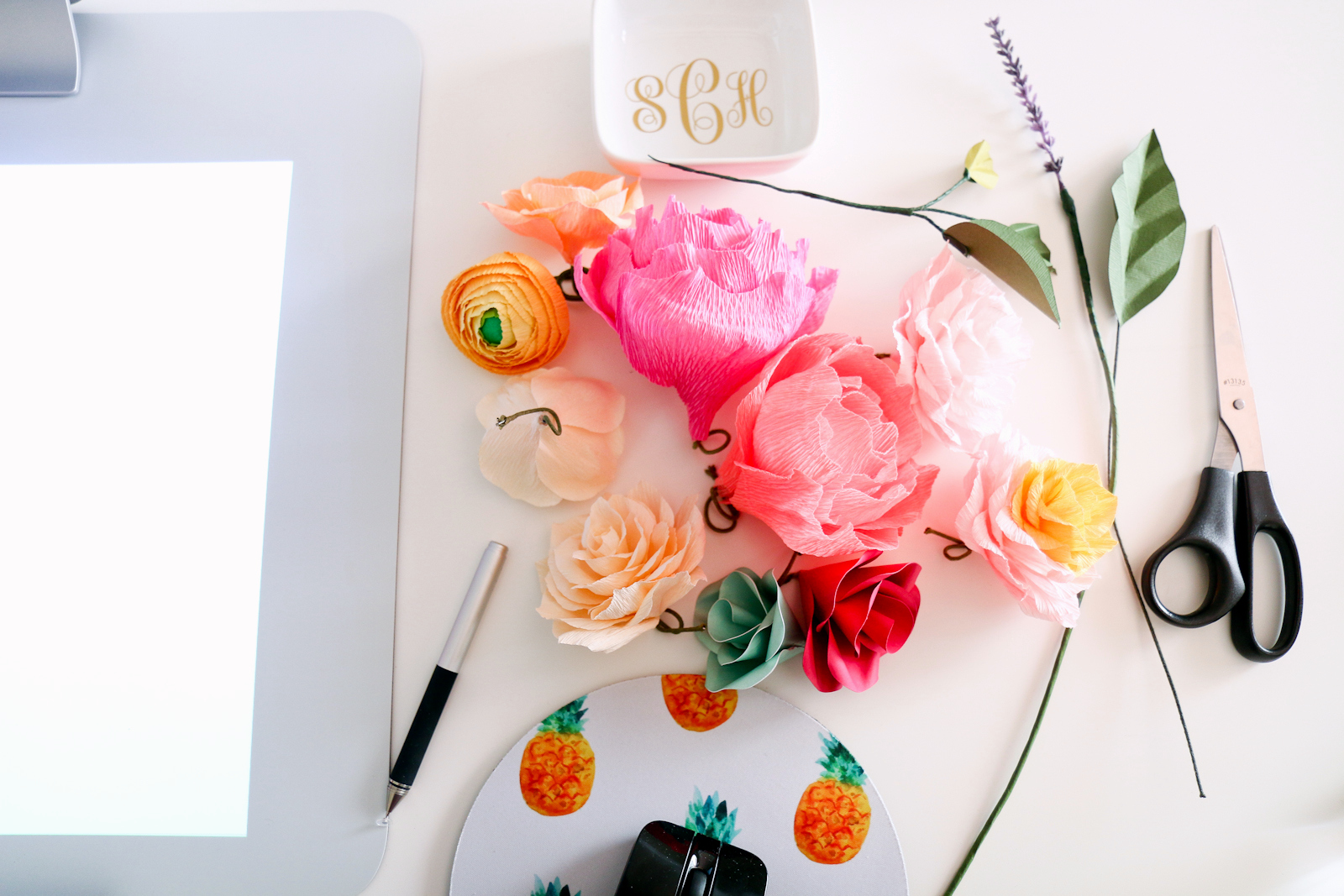 One of my favorite paper flower making ladies is Margie over at The Lovely Ave! Seriously, her flowers look like REAL flowers even though they are made of paper, and the best part is that they will never wilt or die! 🙂 I do LOVE receiving fresh flowers, but it makes me so sad that they only last maybe a week or so. So I met up with her and she showed me a bunch of her work and I was totally sold.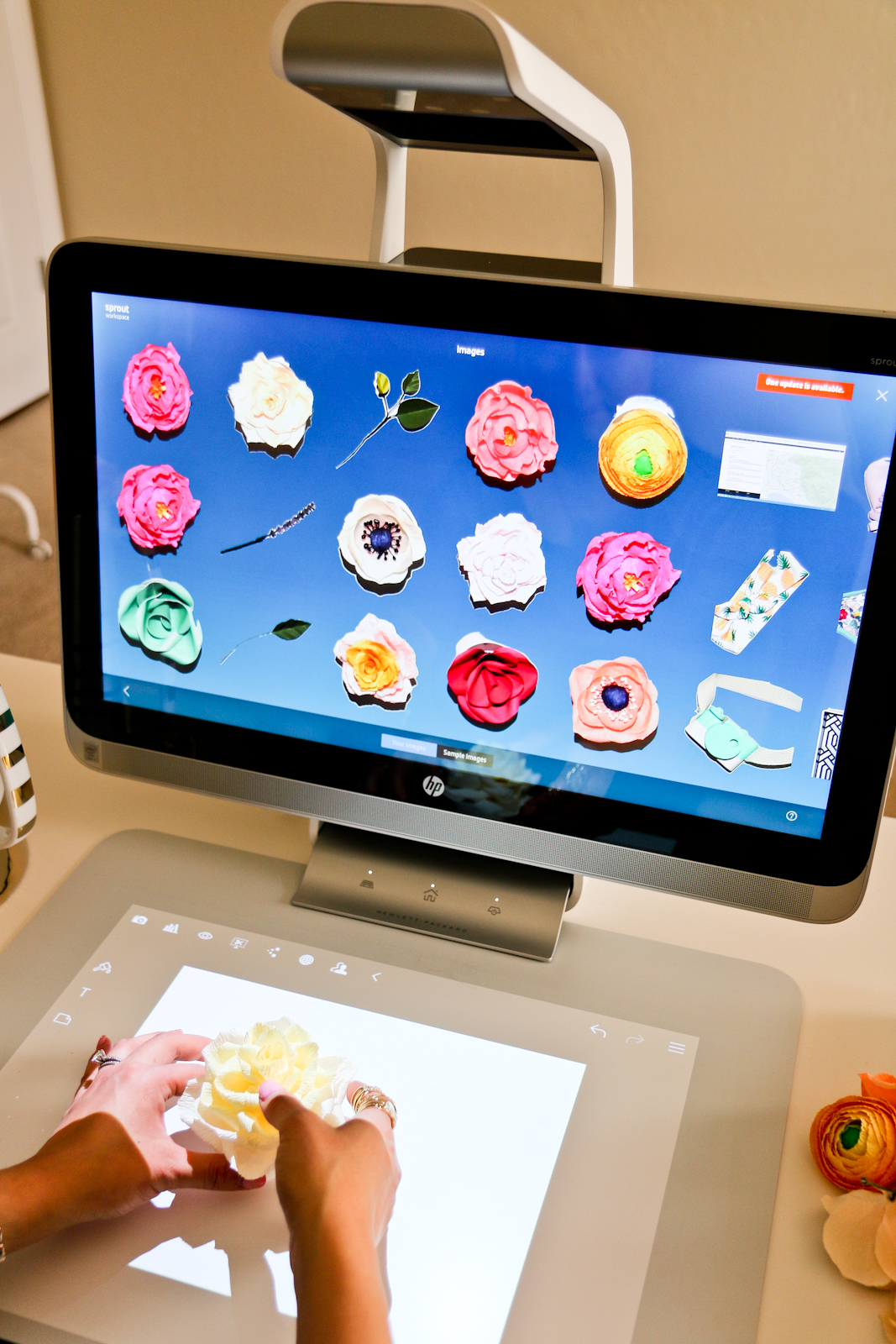 I brought home a bunch of flowers with me and started scanning. I cut up a tiny cup into a makeshift holder so that I could place the flowers facing up on the Sprout mat, so that they could be scanned. Once they were scanned I used some of the editing tools to cut out the shadows to make the perfect flower.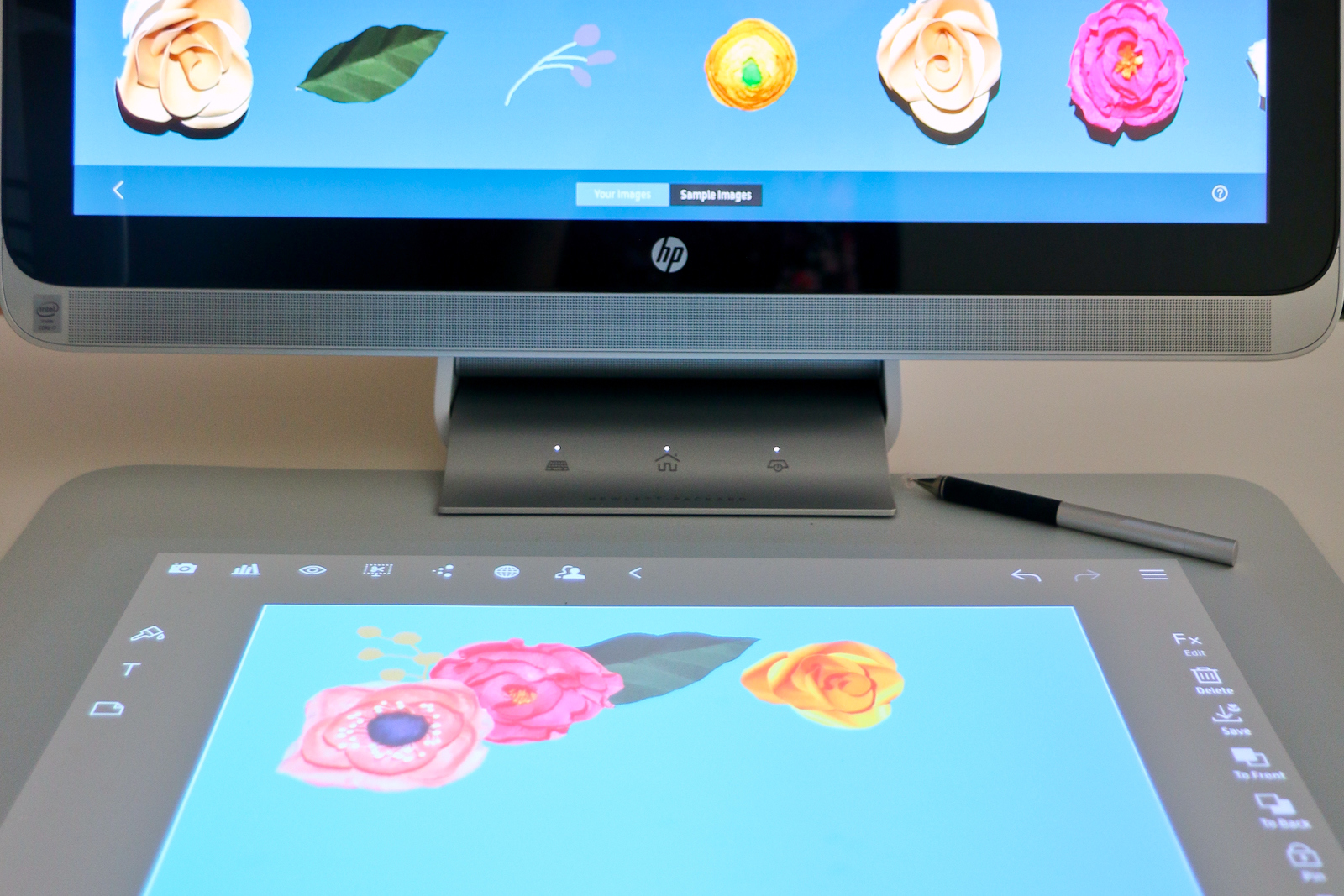 And then this is where my creative thinking cap was put on and I designed my own floral pattern! I used The Lovely Ave flower designs, a few leaves and then drew my own little gold pattern as well.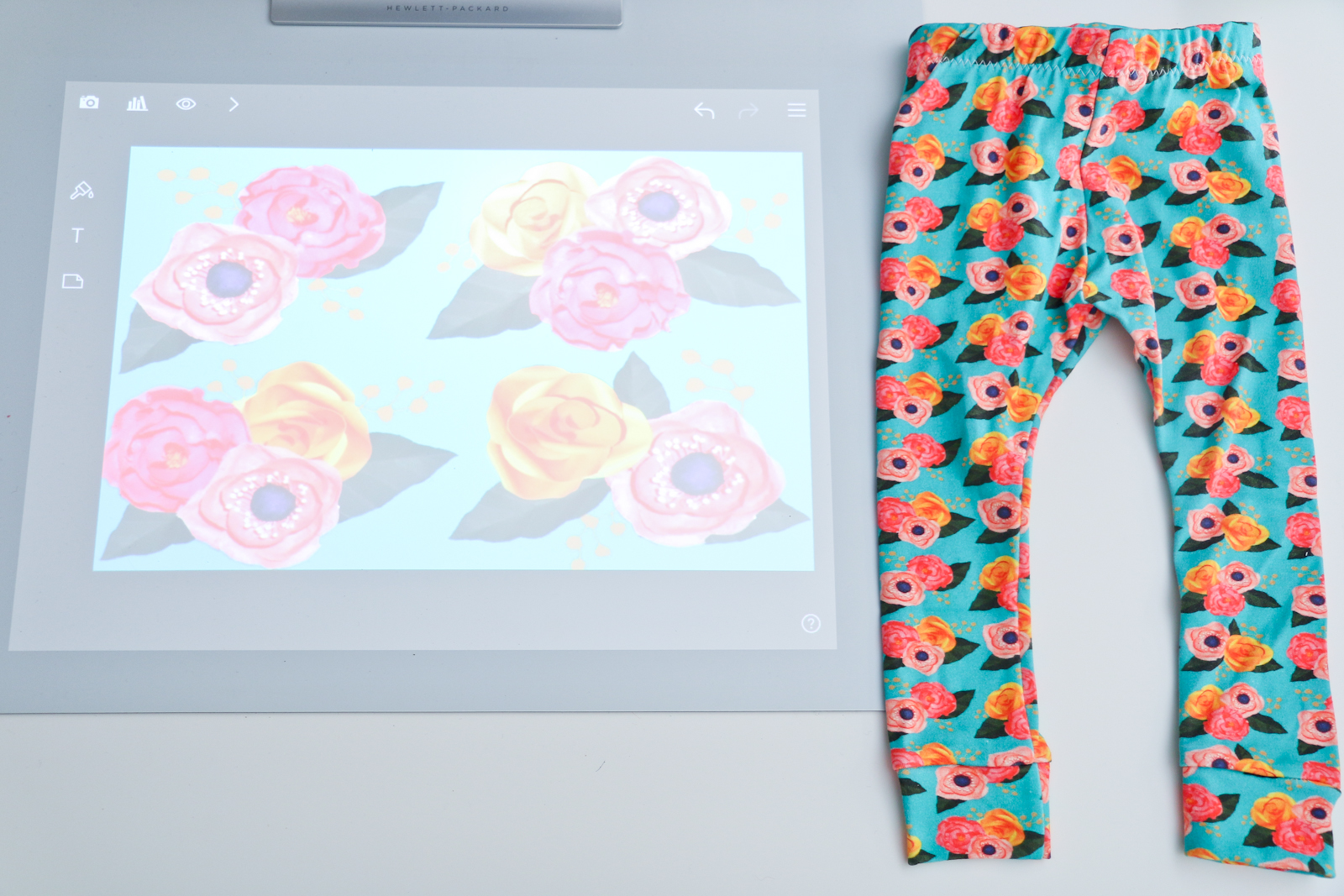 With my final pattern, I uploaded it to Spoonflower, manipulated the repeat options of the pattern and printed out 1 yard onto organic knit cotton. (You can purchase fabric in a variety of materials, wallpaper, or wrapping paper in my design too, if you'd like)!! I sent my fabric over to my dear friend over at Fawn & Clover and in a matter of weeks, she made Vivian some baby leggings out of my own design!!!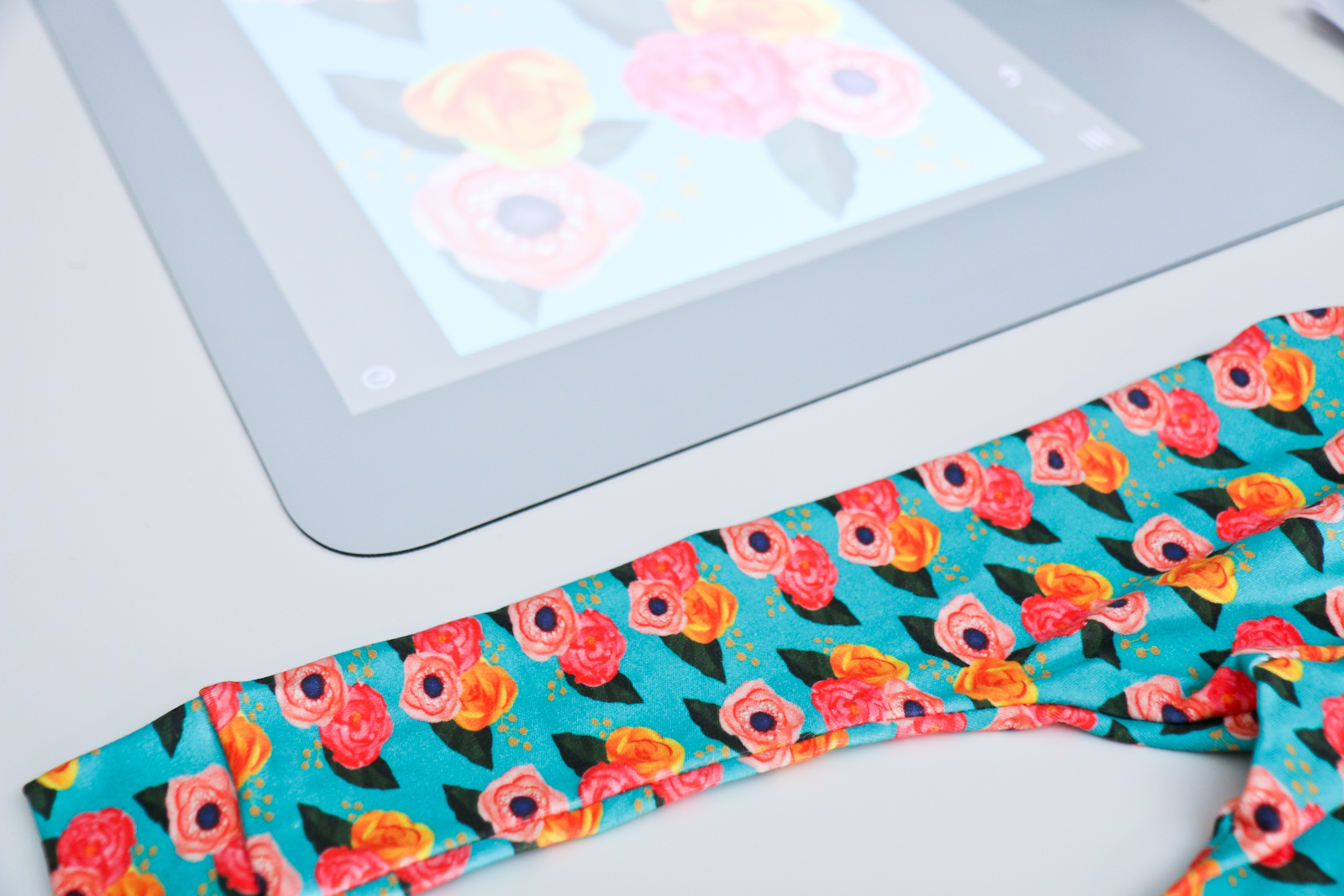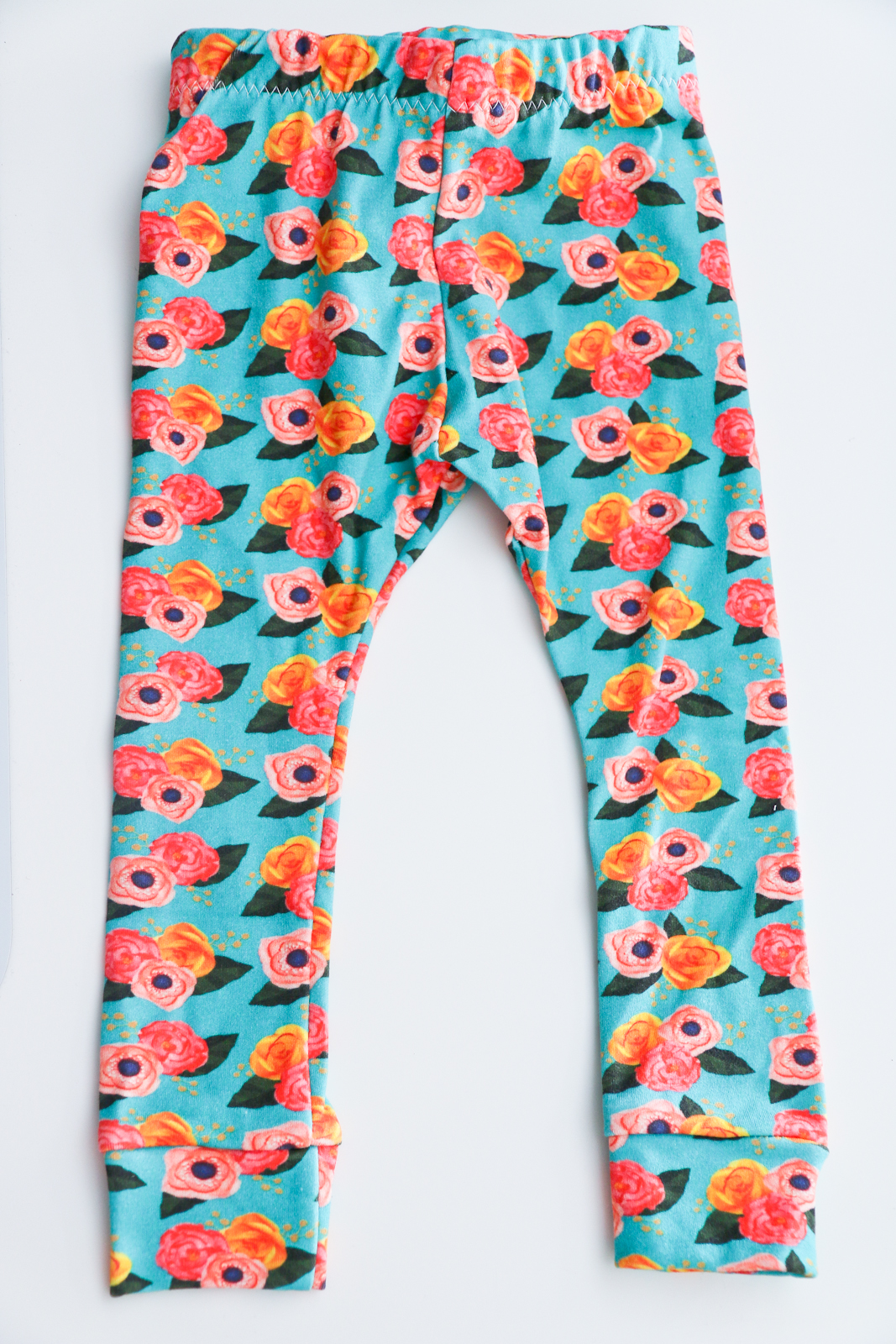 I am SO in love with how it all turned out and to think that I could design my own fabrics – never in a million years did I think I could ever be creative enough to do that!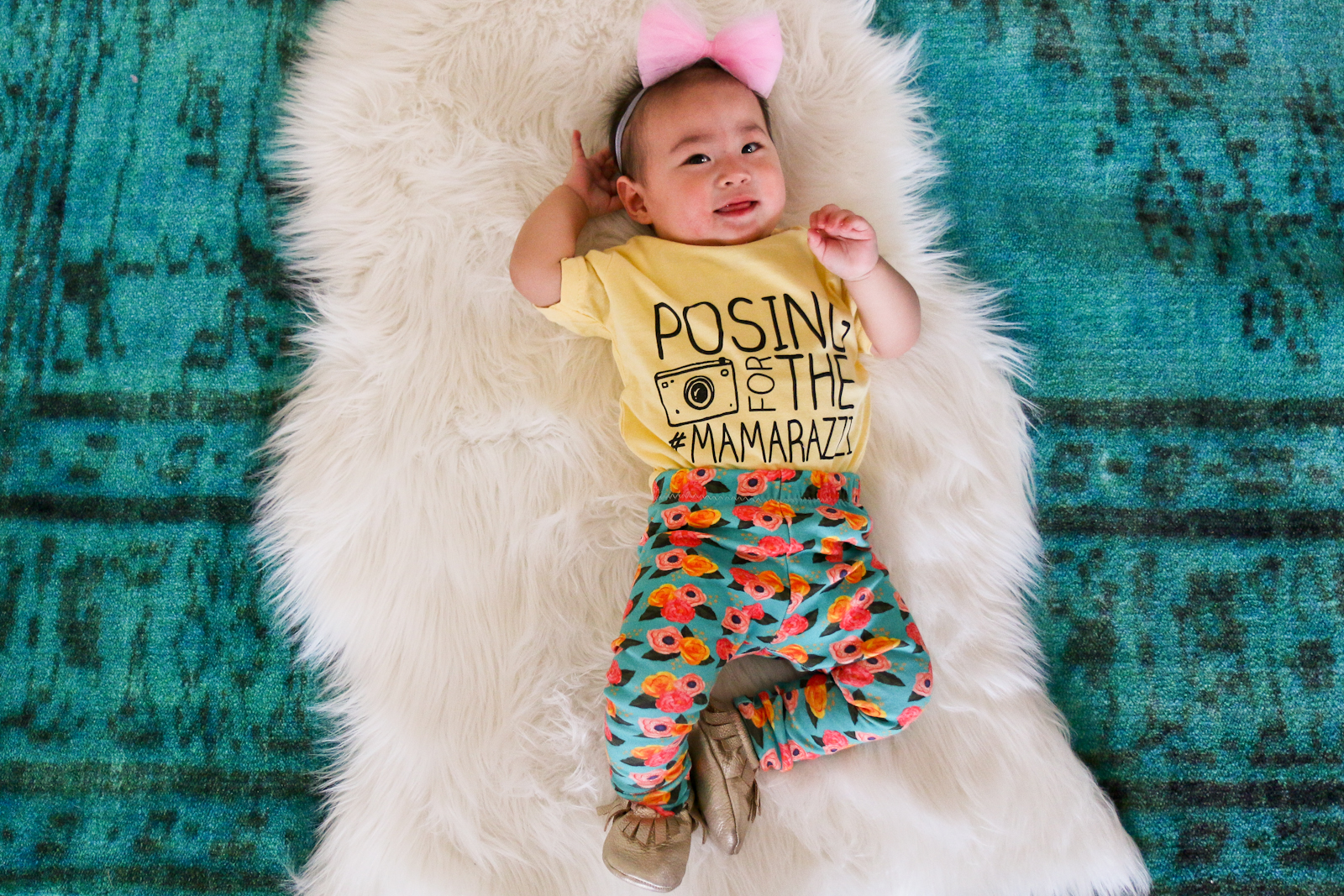 And here is baby girl, posing for the mamarazzi (yes, that's me) in her new leggings that I designed thanks to the Sprout! 🙂
This post was created in partnership with HP.