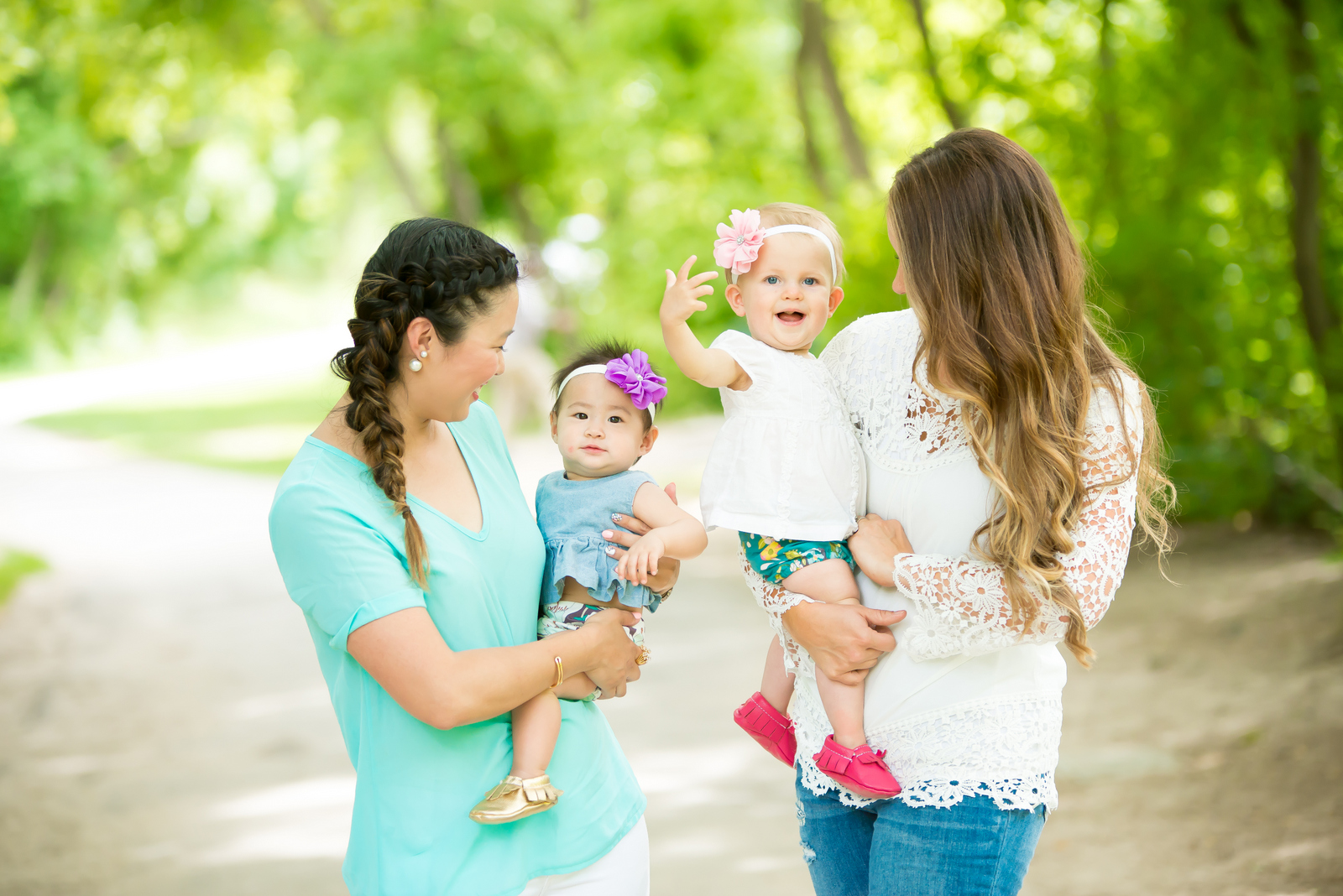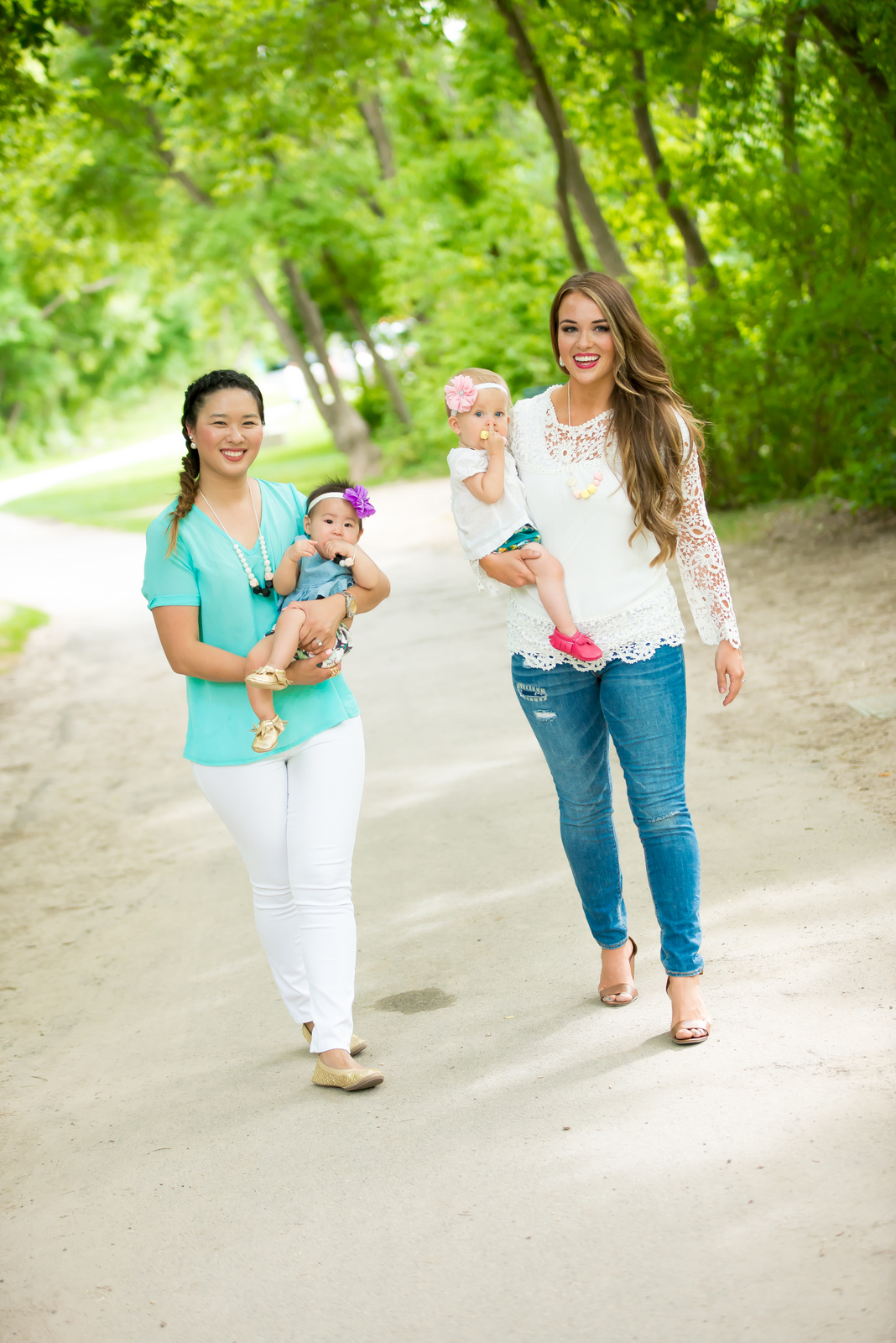 I met Savanah from Bold Beautiful Life during a modeling gig we did a few months ago with our baby girls. It sounds weird to say that since I am not a model, but we were modeling for Happy Baby Wrap. Savanah and I quickly bonded when we found out that both our girls names were Vivian and they were close to the same age. I knew that Savanah liked to dress her Vivian well too since she had a whole bag of headbands with her (which is totally like my Vivian, although I didn't have a bag with me that day)! So we decided to meet up and do a little shoot with both our Vivians. 🙂 For this look, I would call it dressy casual. It's not your typical going to the grocery store with your daughter outfit, but maybe it's a girl's brunch outfit (with babies in tow) or an outfit to wear when out shopping with friends.
Our little girls are coordinating in their Little Cans bows, Tiny Tot Threads bloomers, Sophie Kate Moccasins shoes, and LouLou Lollipop teething necklaces (for Mommy too, although that just means that baby is grabbing and eating your necklace the whole time)! One great way to coordinate a patterned bottom is with a plain colored top. And for the accessories, pull out colors that are in the patterned piece, and wear those colors for the baby's headbands or shoes.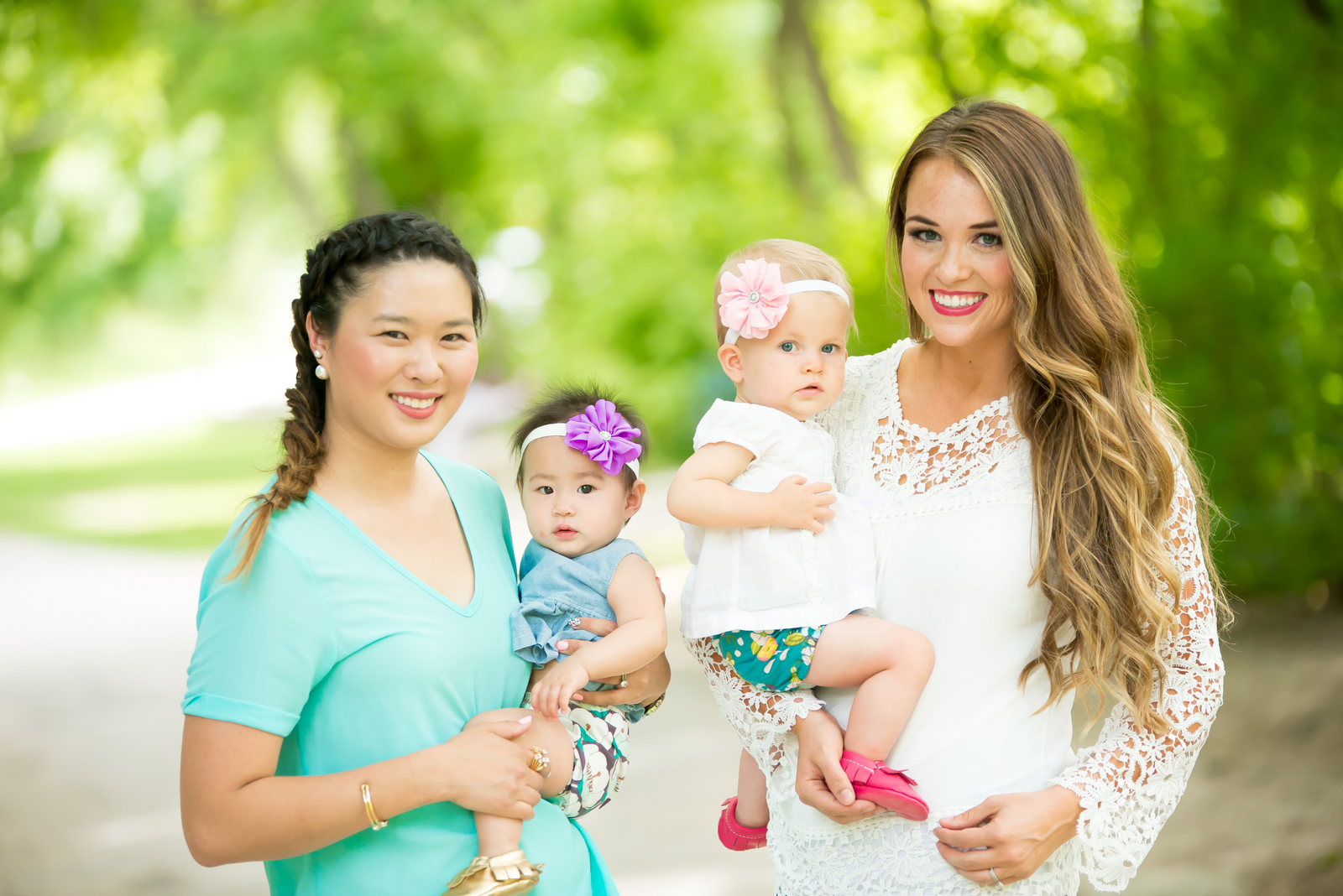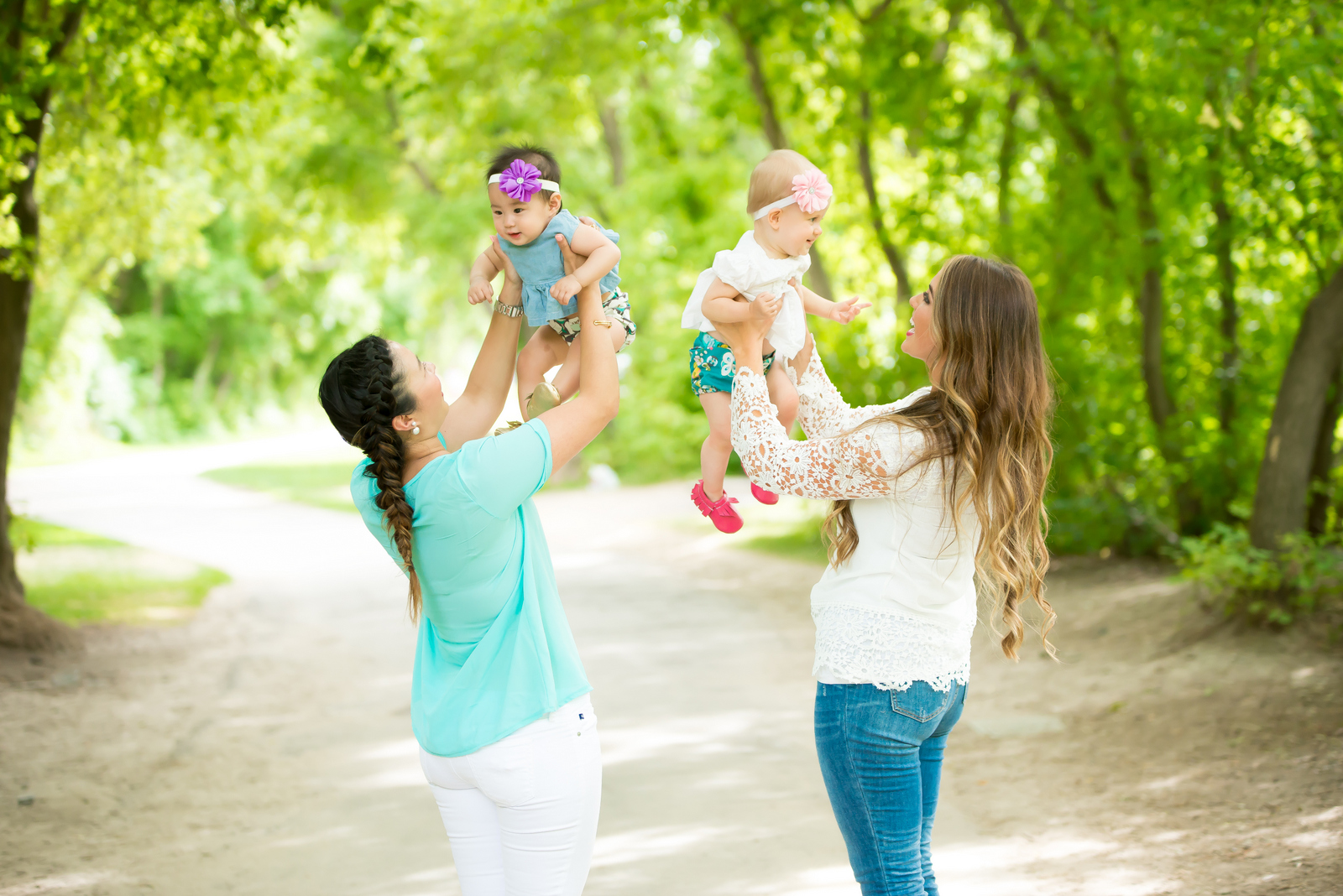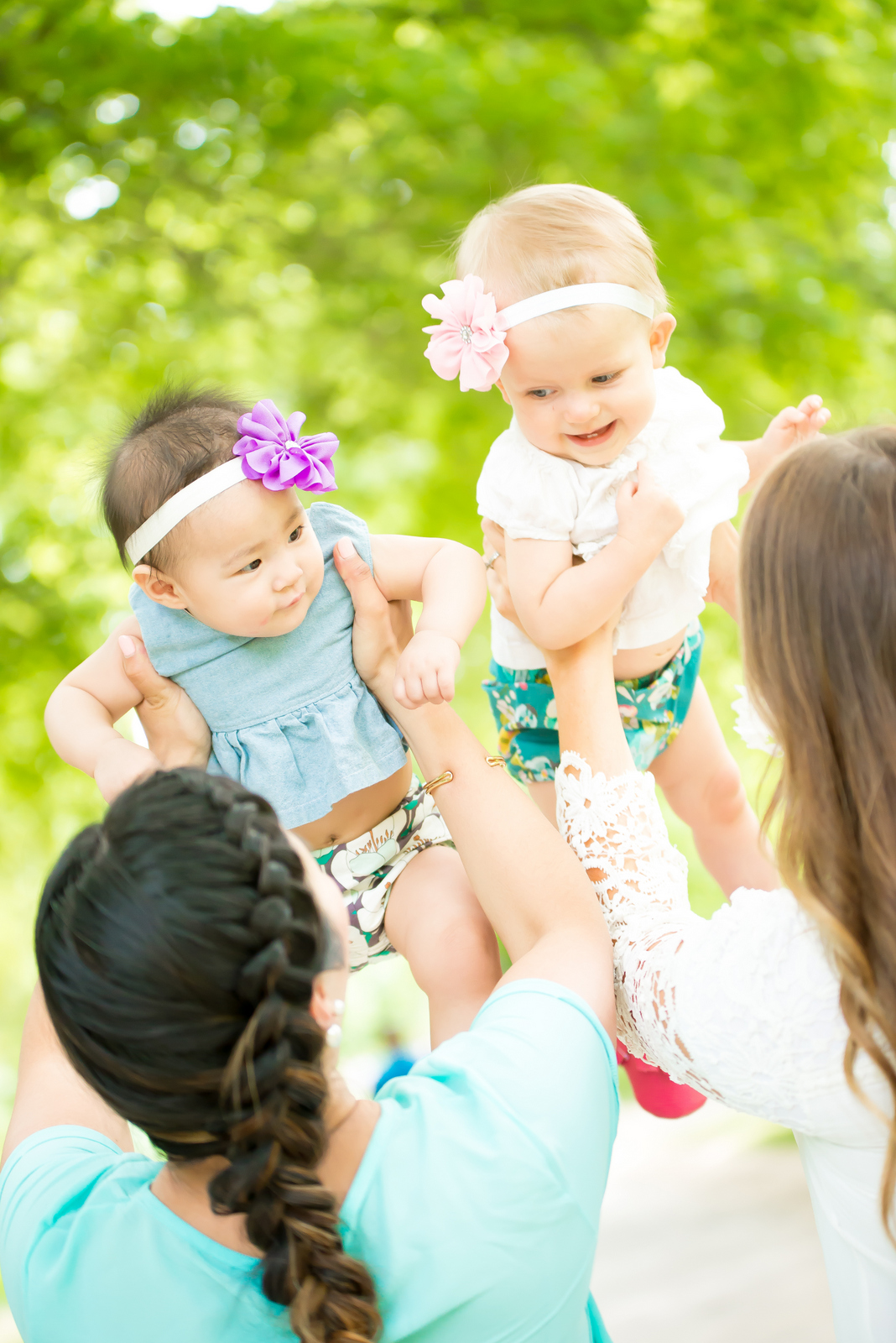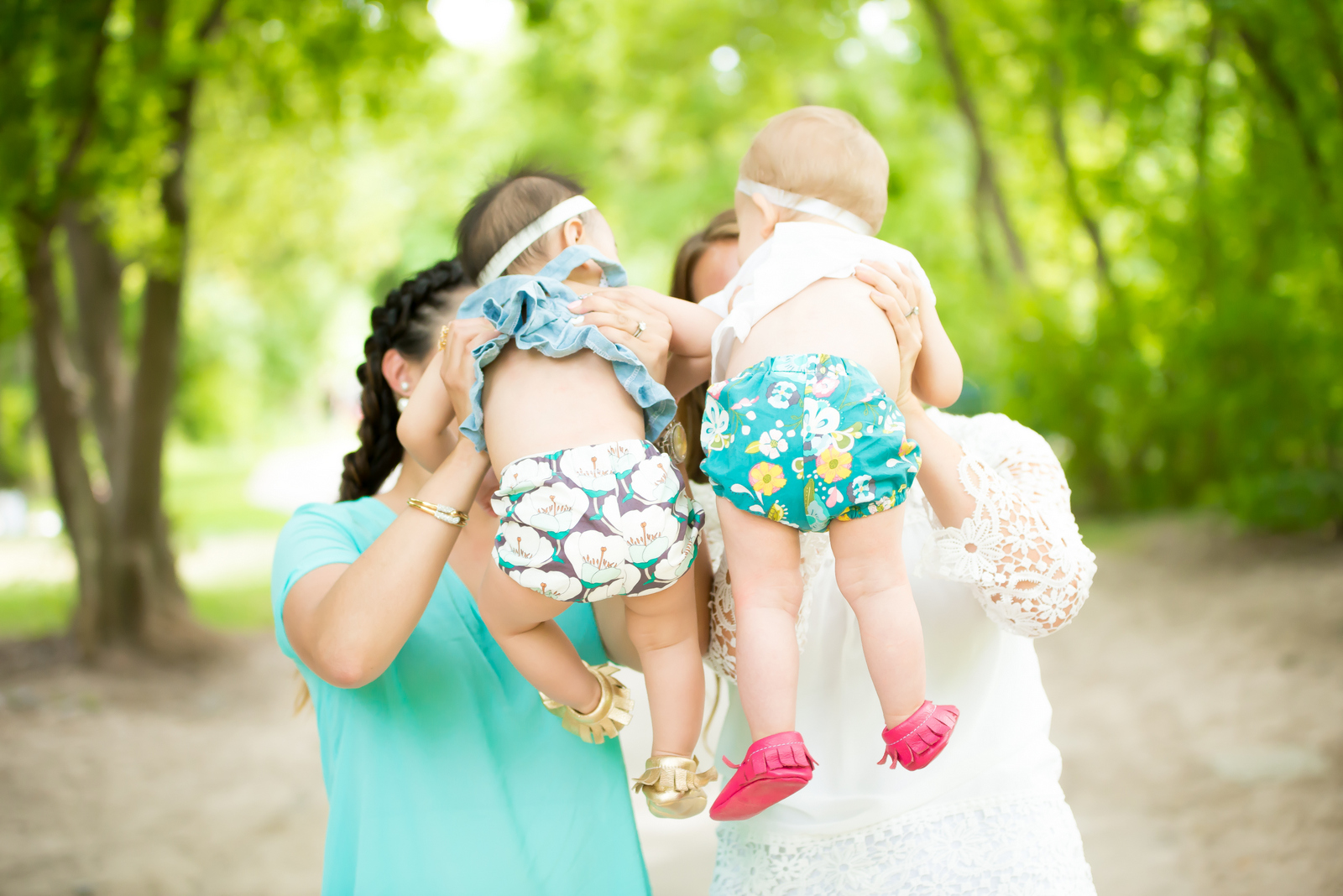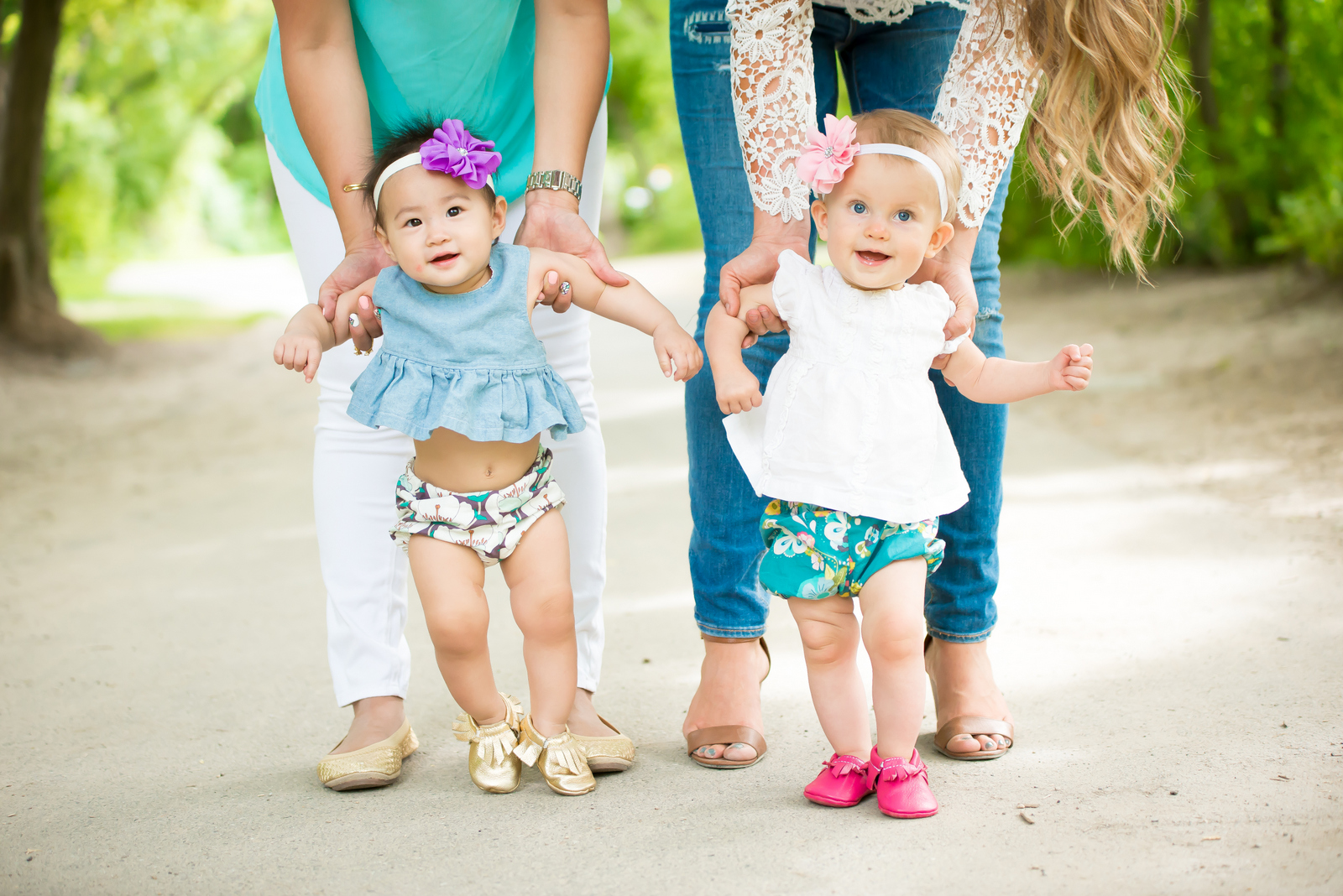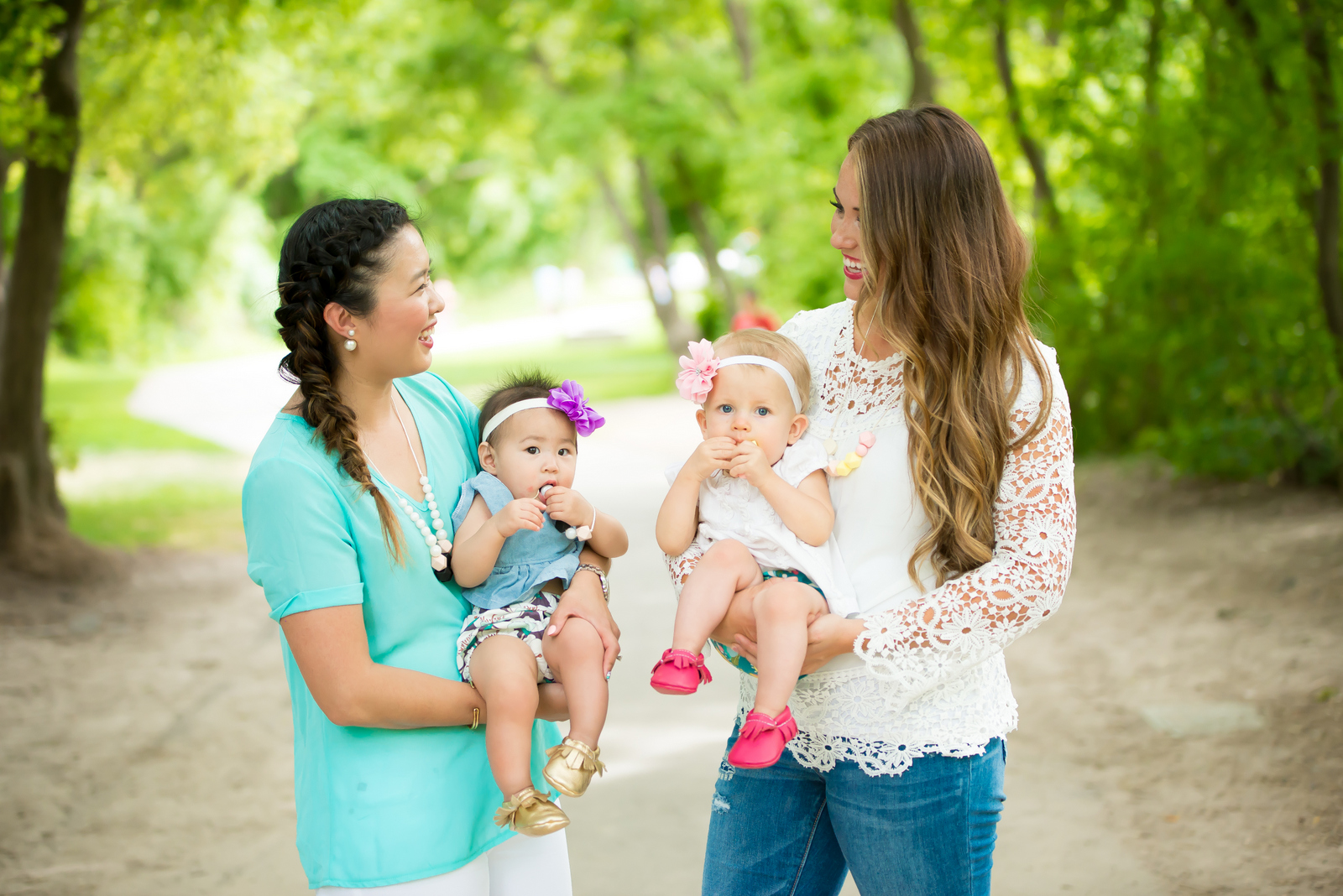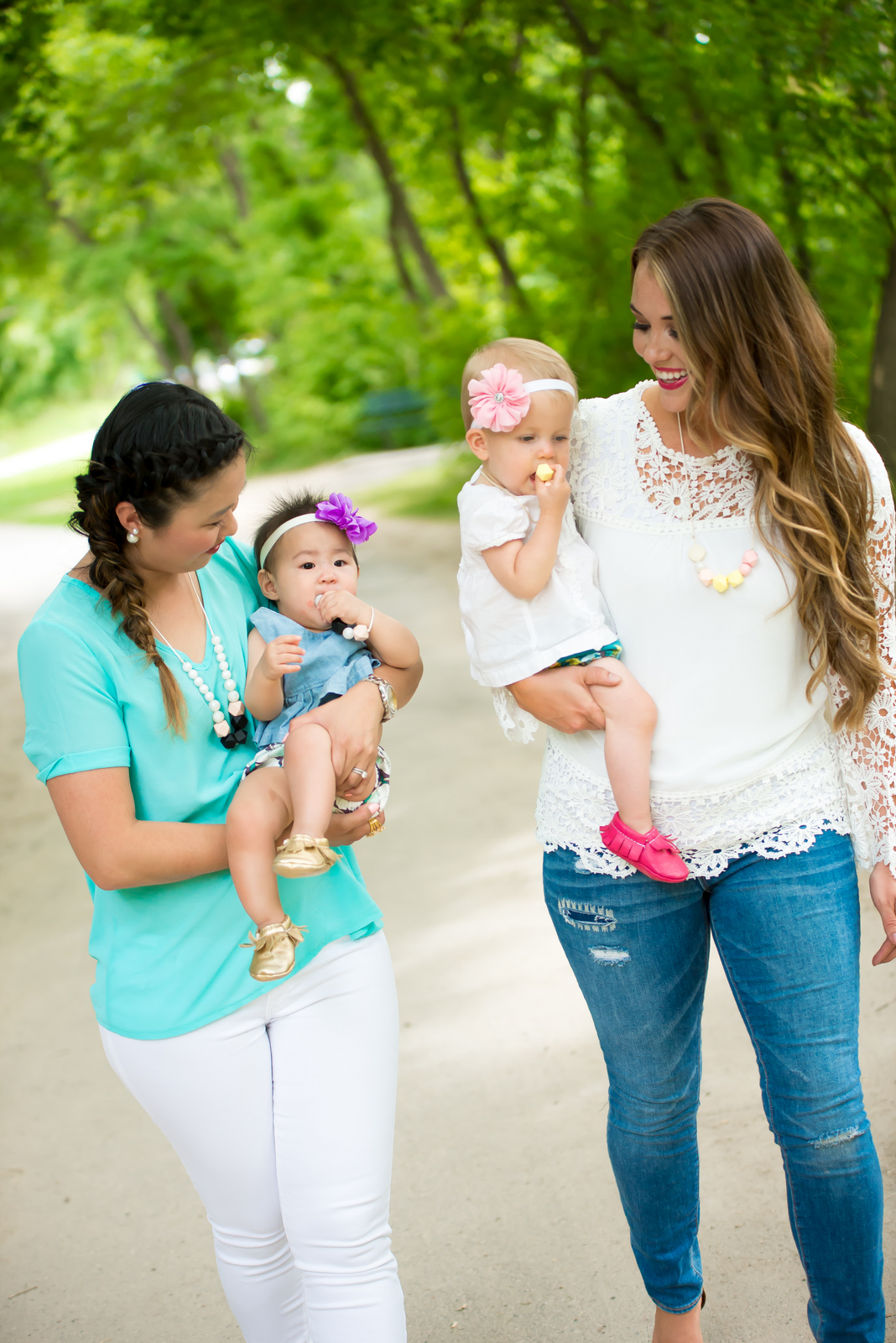 Both of these girls were obsessed with the necklaces and almost didn't want to give us smiles once they had them in their hands. Oh babies, they are so funny sometimes. Both our Vivian's are around 9-10 months old, love eating puffs, crawling around and exploring. Don't forget to visit Savanah's cute blog about fashion, beauty and life! Isn't her hair amazing? She is planning to have some hair tutorials so you should check back!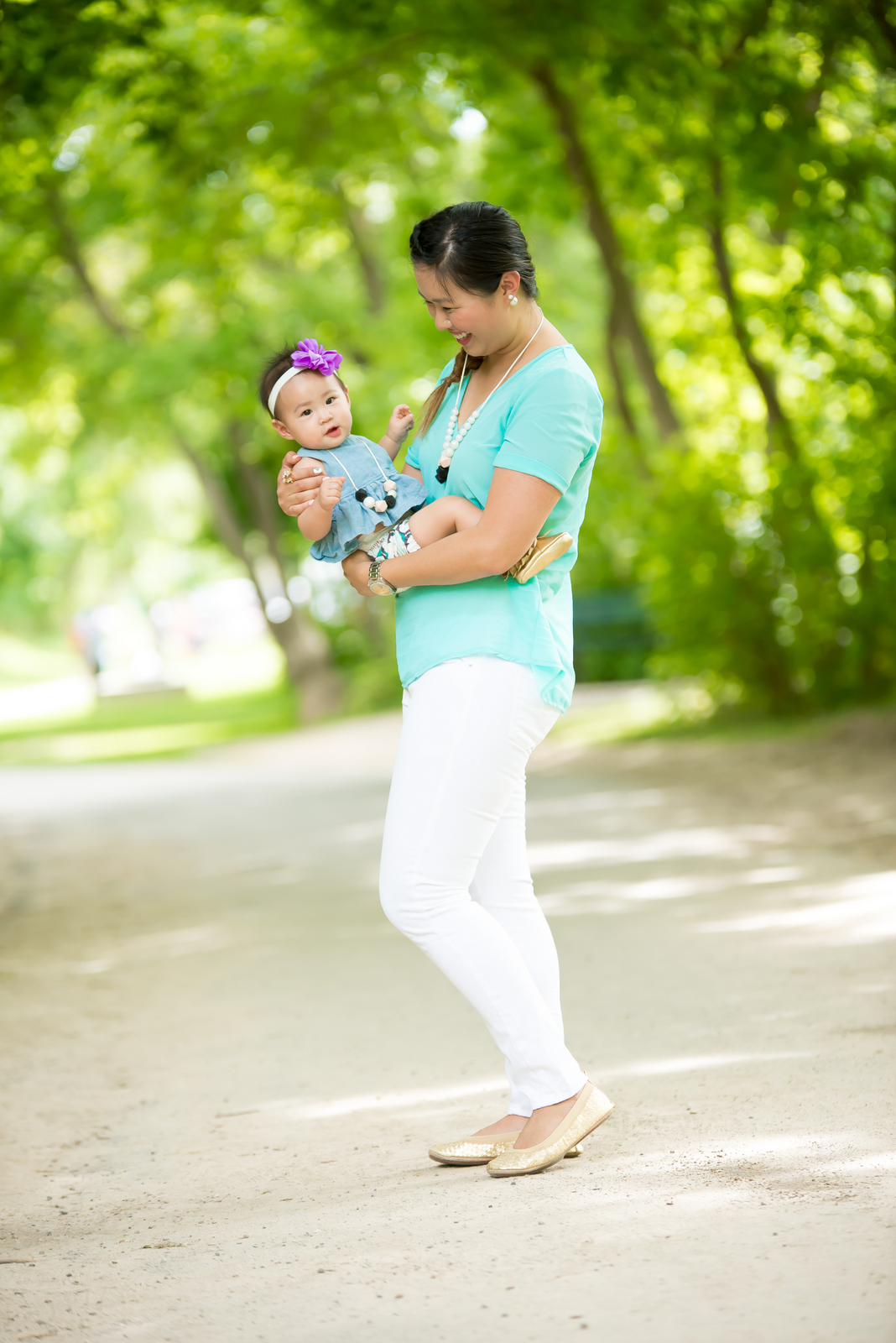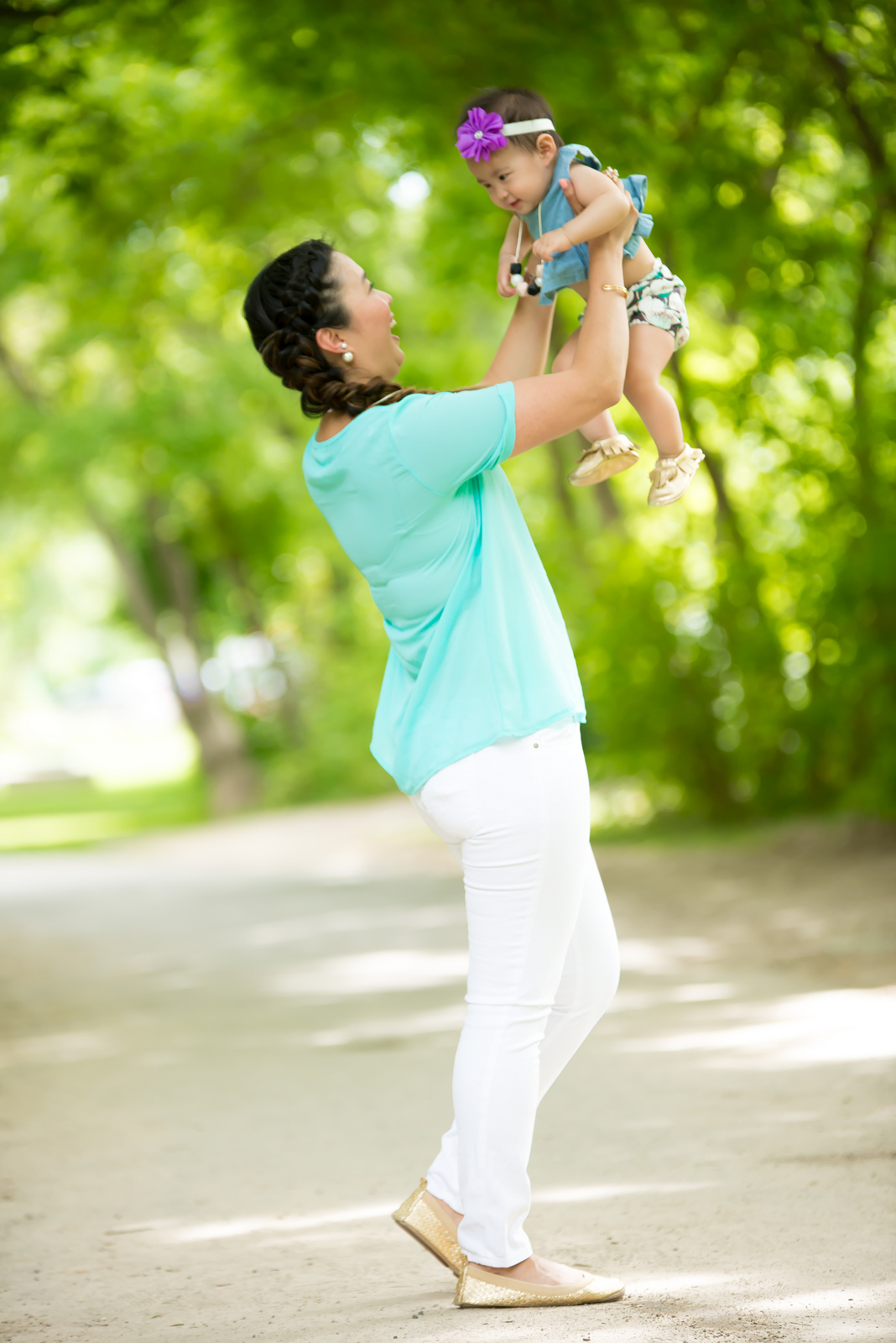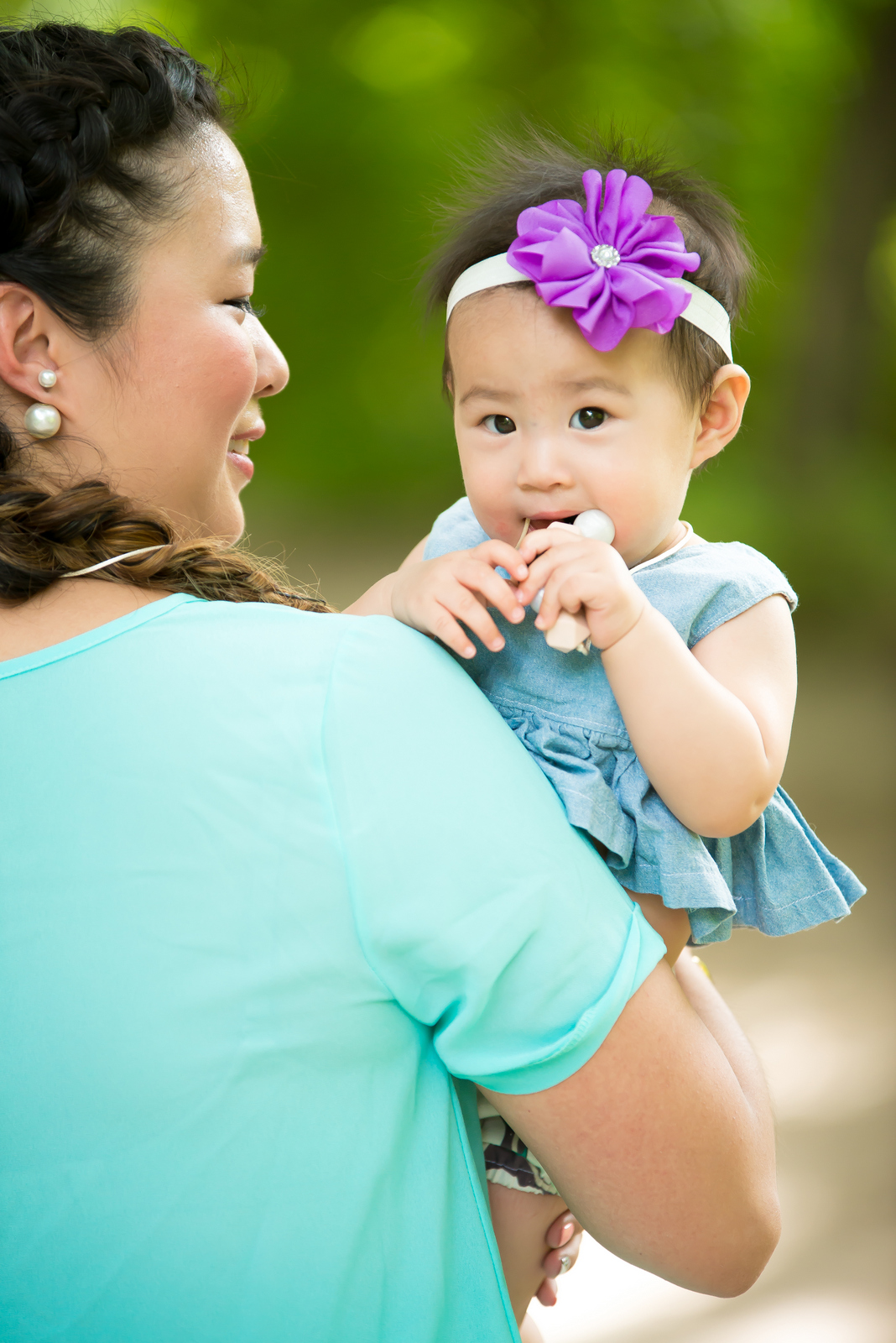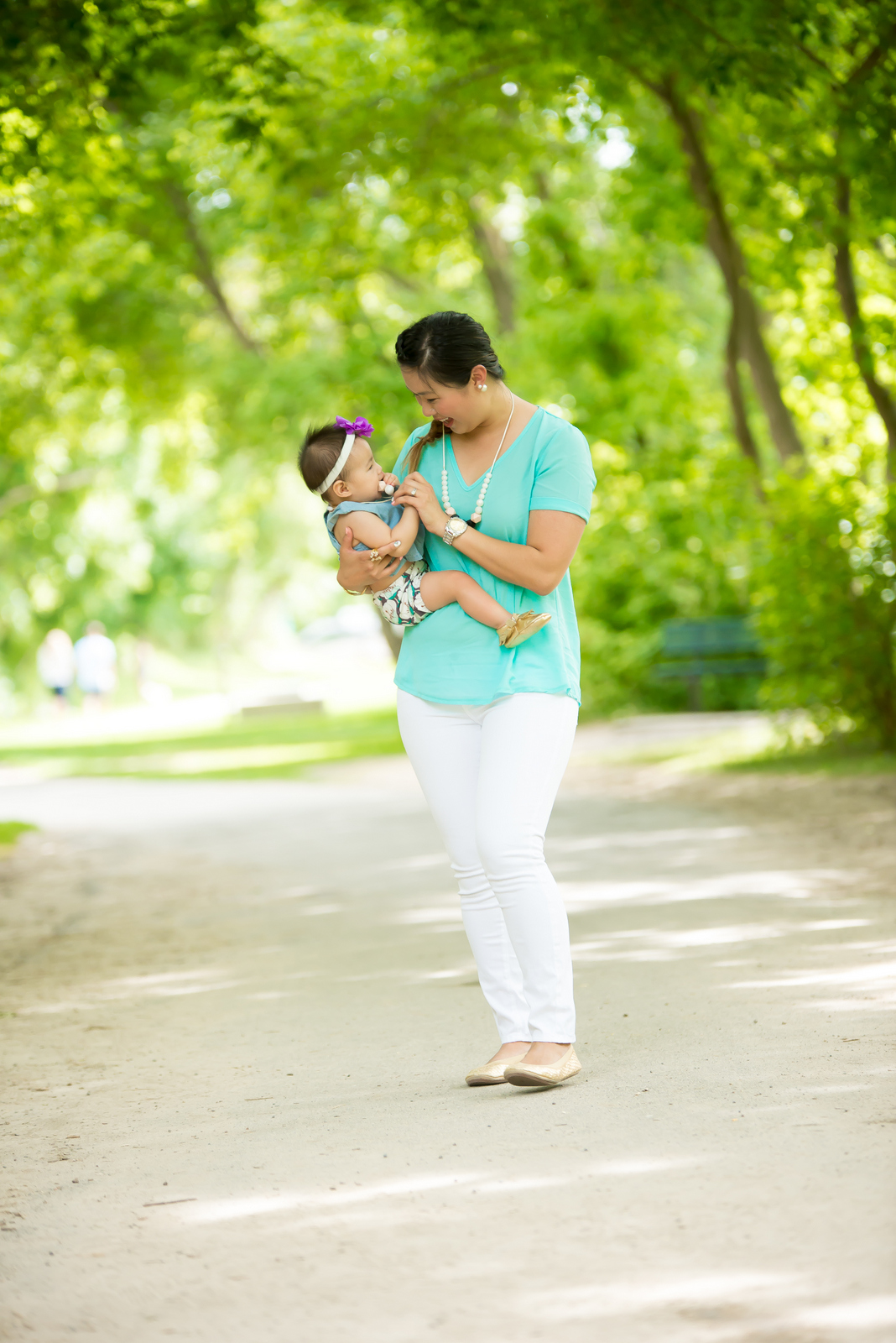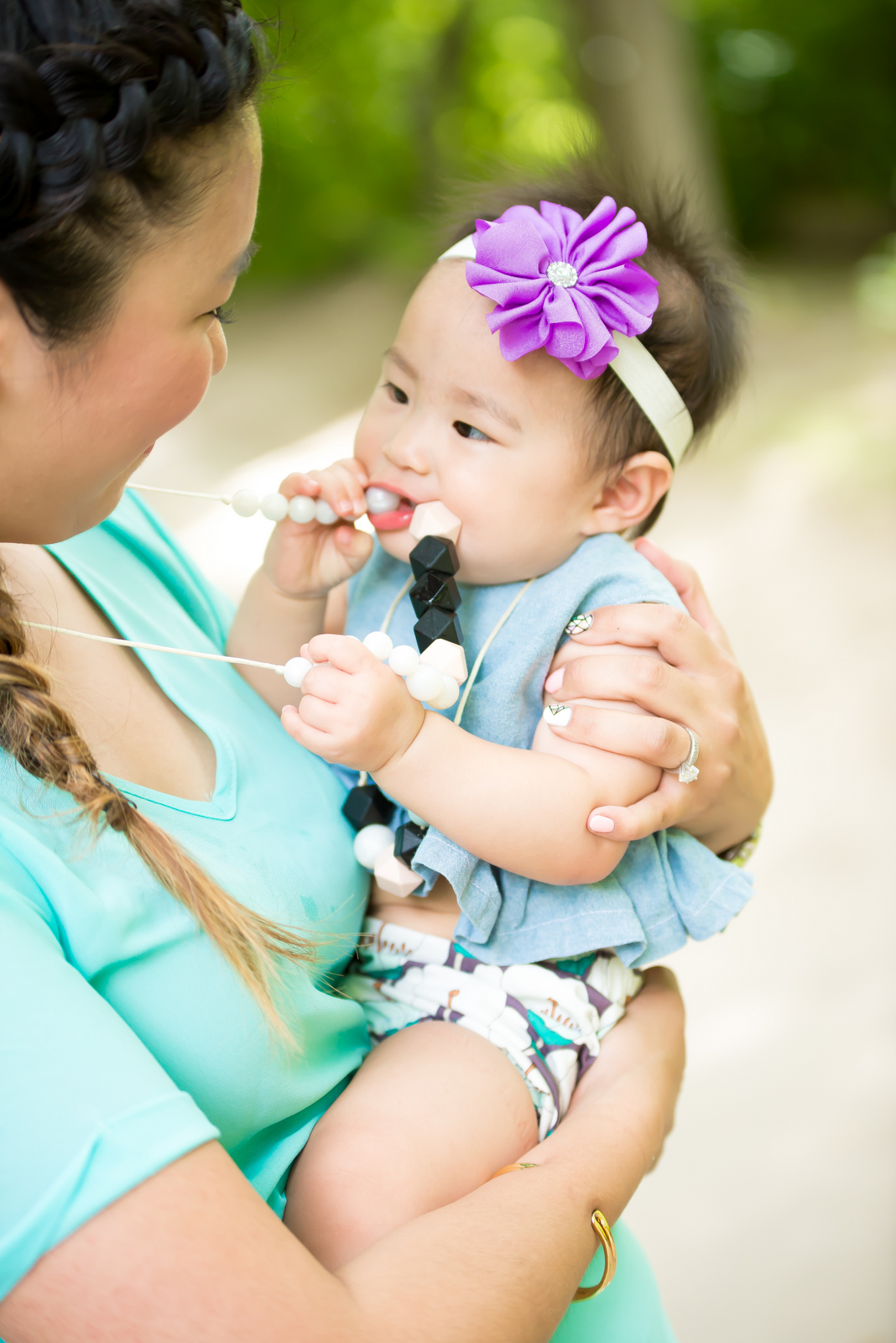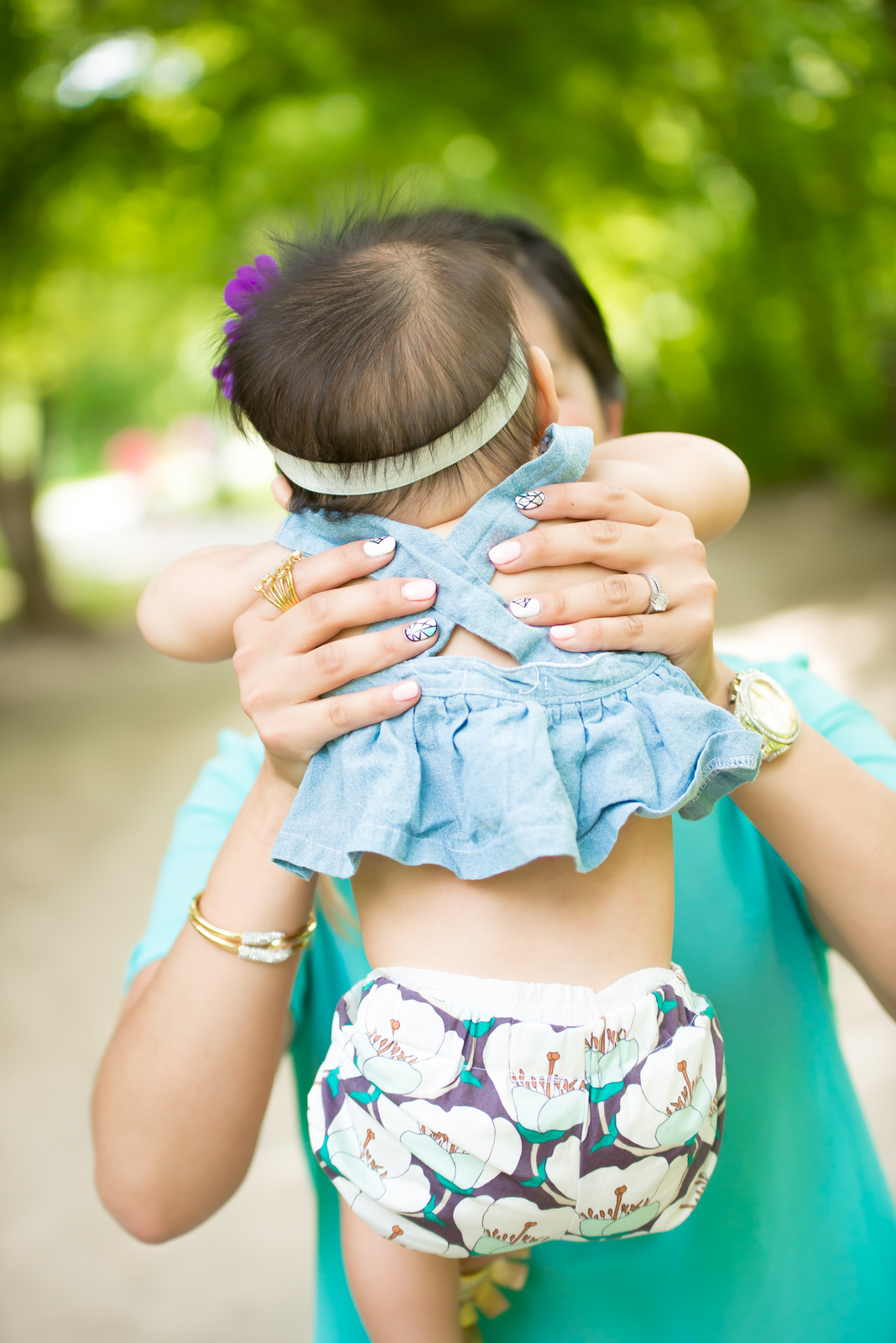 My outfit:
Top c/o Fancy Frills Boutique via Jane
Pants: AG Jeans
Shoes: Yosi Samra
Necklace c/o LouLou Lollipop
Nails: Chelsgels
(My) Vivian's outfit:
Top c/o Love Sophia Shop
Bloomers c/o Tiny Tot Threads
Headband c/o Little Cans
Necklace c/o LouLou Lollipop
Shoes c/o Sophie Kate Moccasins
Photography by LC Photography