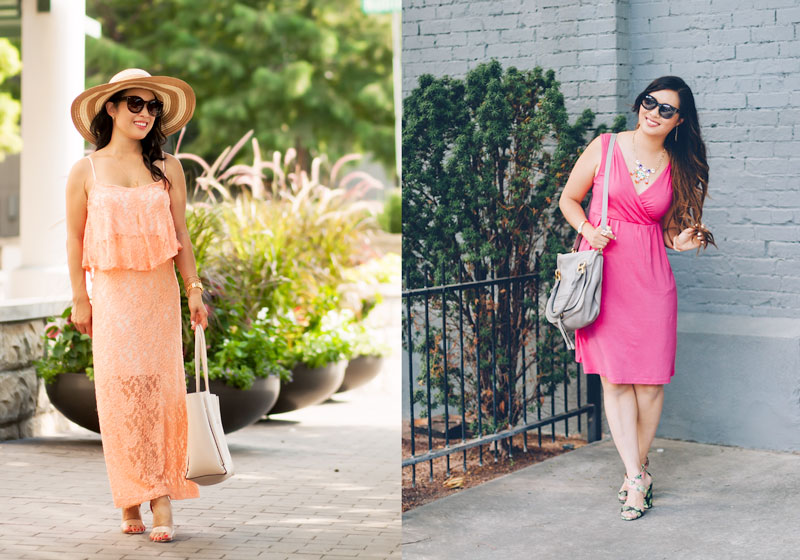 Cute & Little | myself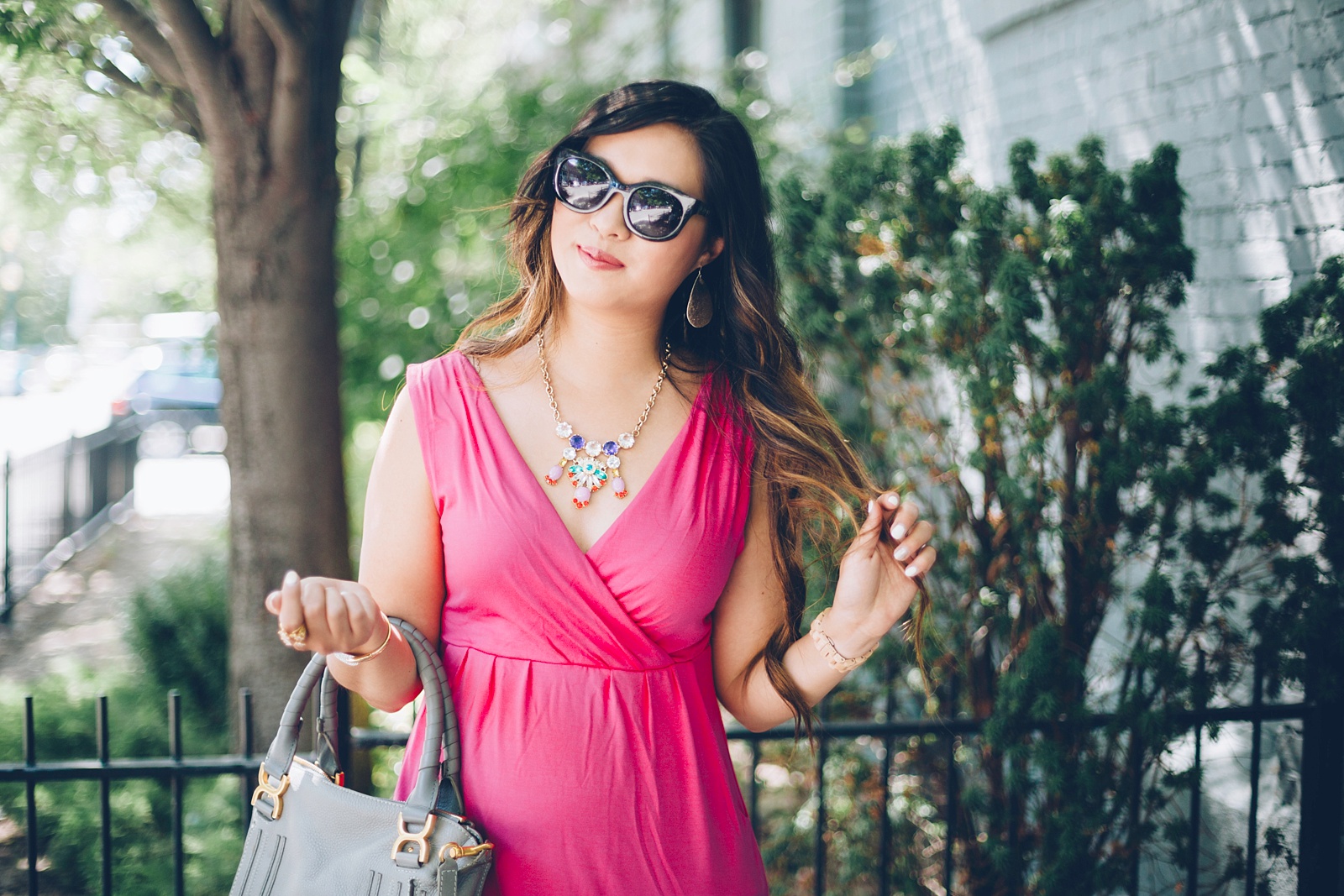 Lately, I have been in to getting solid colored things. Solid color dresses, tops, skirts, I want one of each in every color (yes, I have a borderline shopping problem). This hot pink dress is so perfect for hot summer days. I love wearing it with patterned shoes, a fun necklace or a patterned bag even. And solid colors really never go out of style. BUT it's always fun to have a few trendy pieces to go with the season – like this amazing pineapple shoes!!!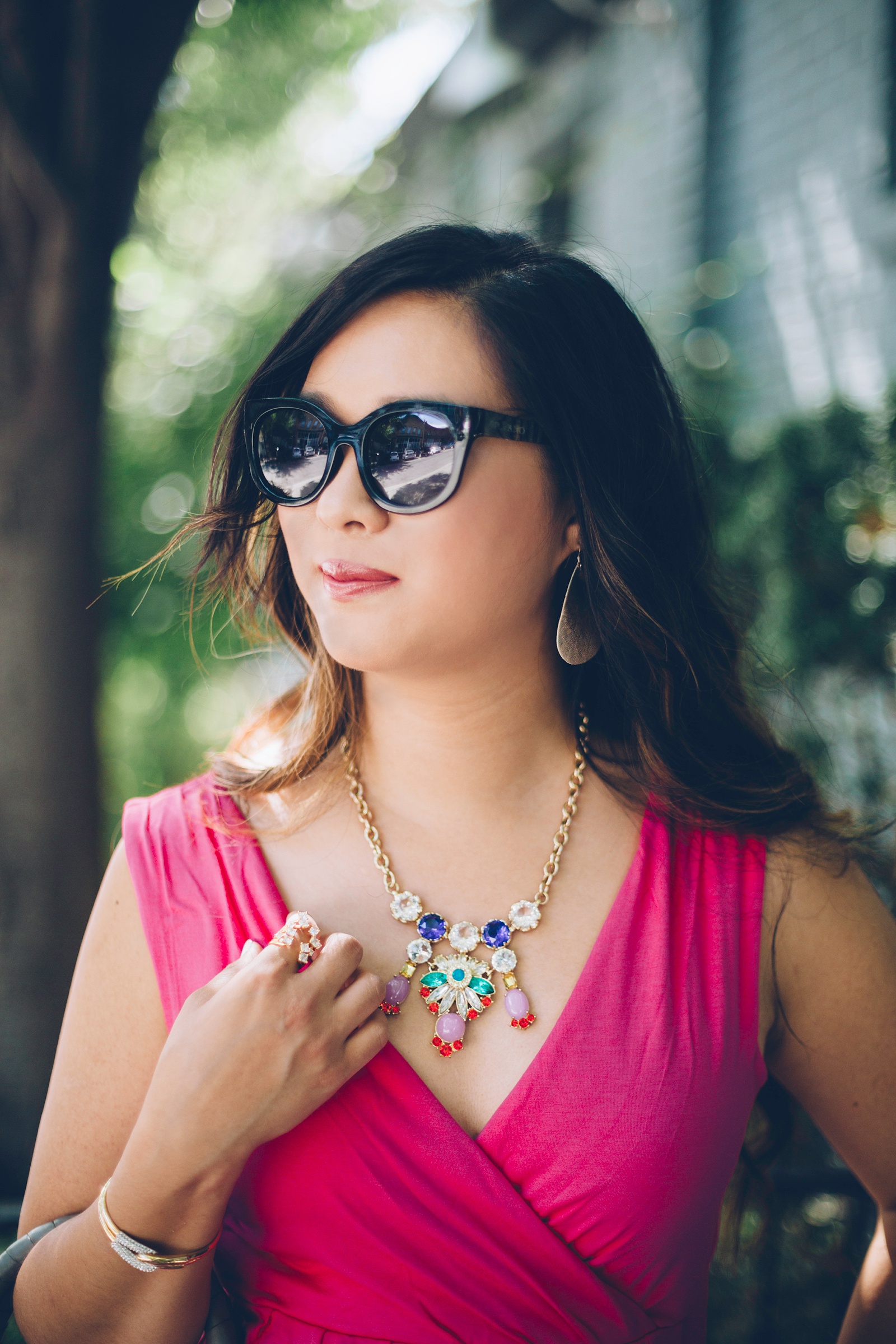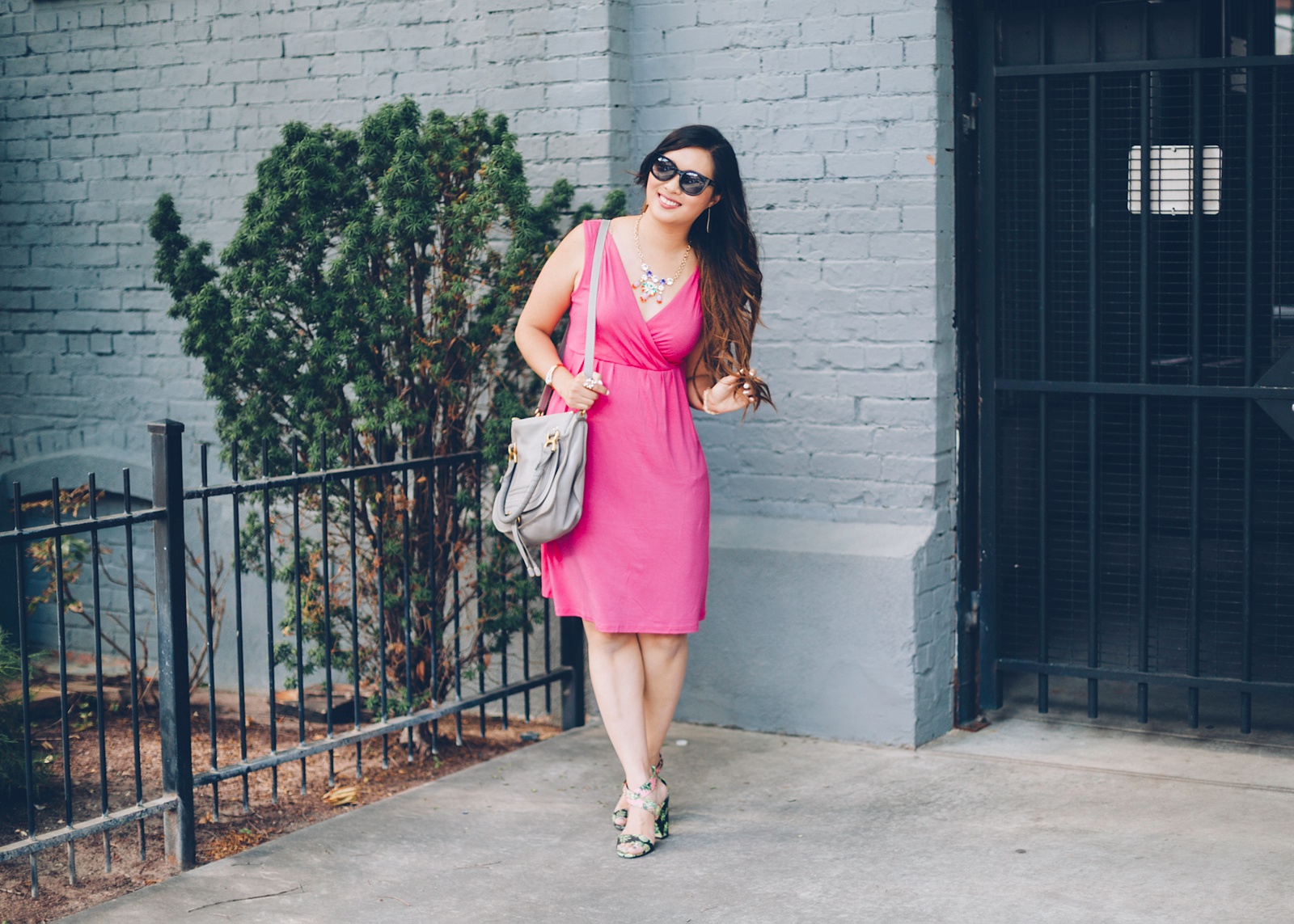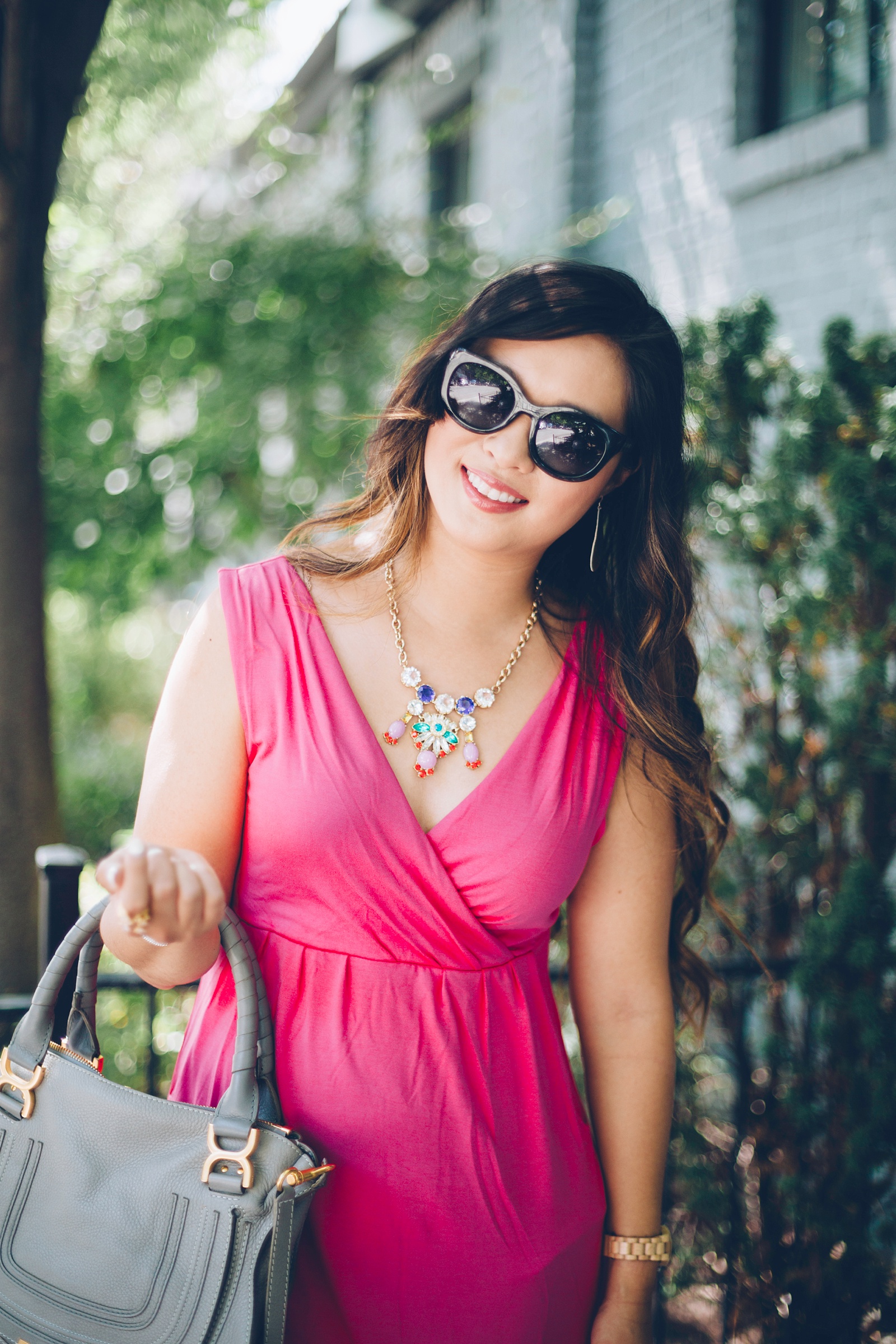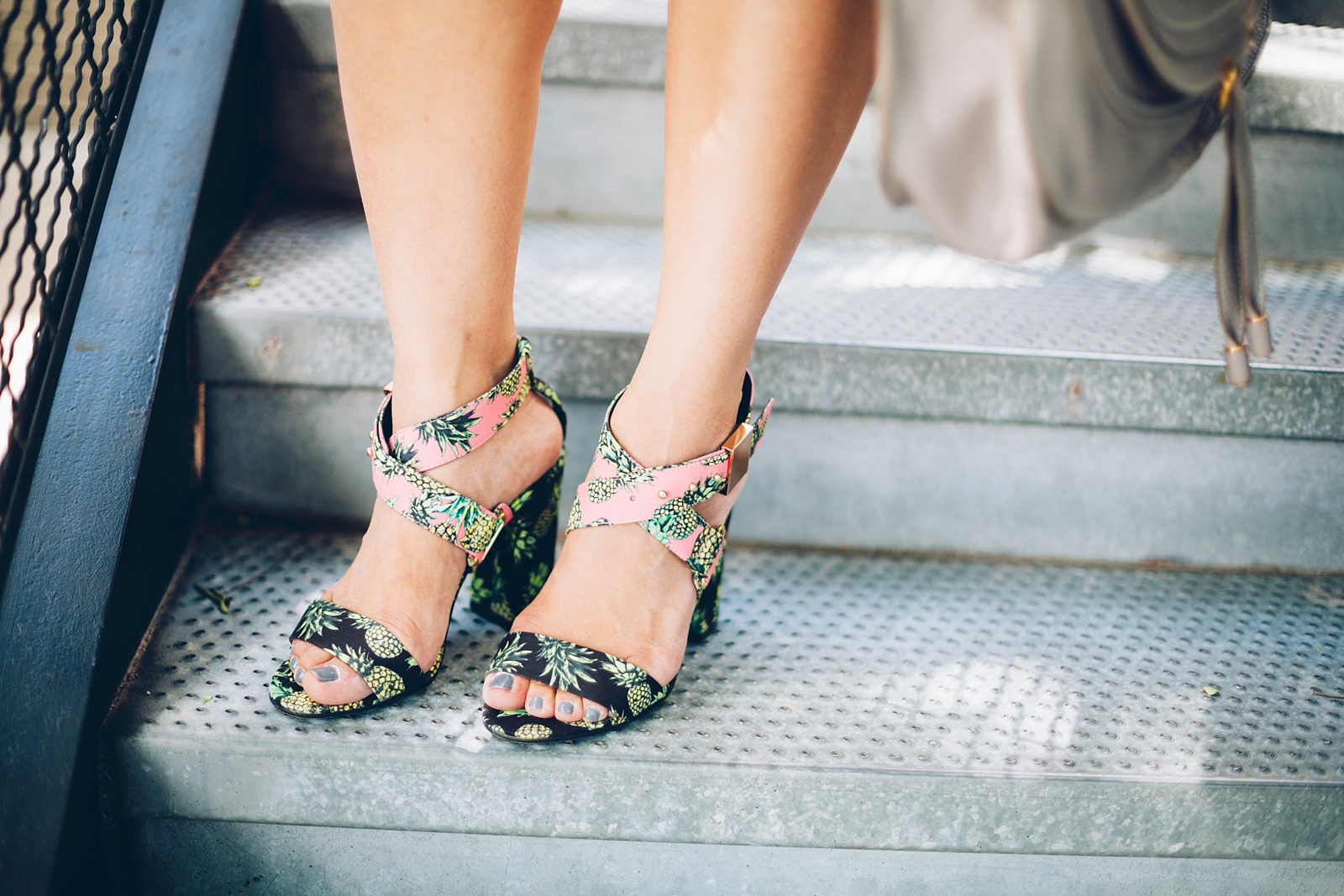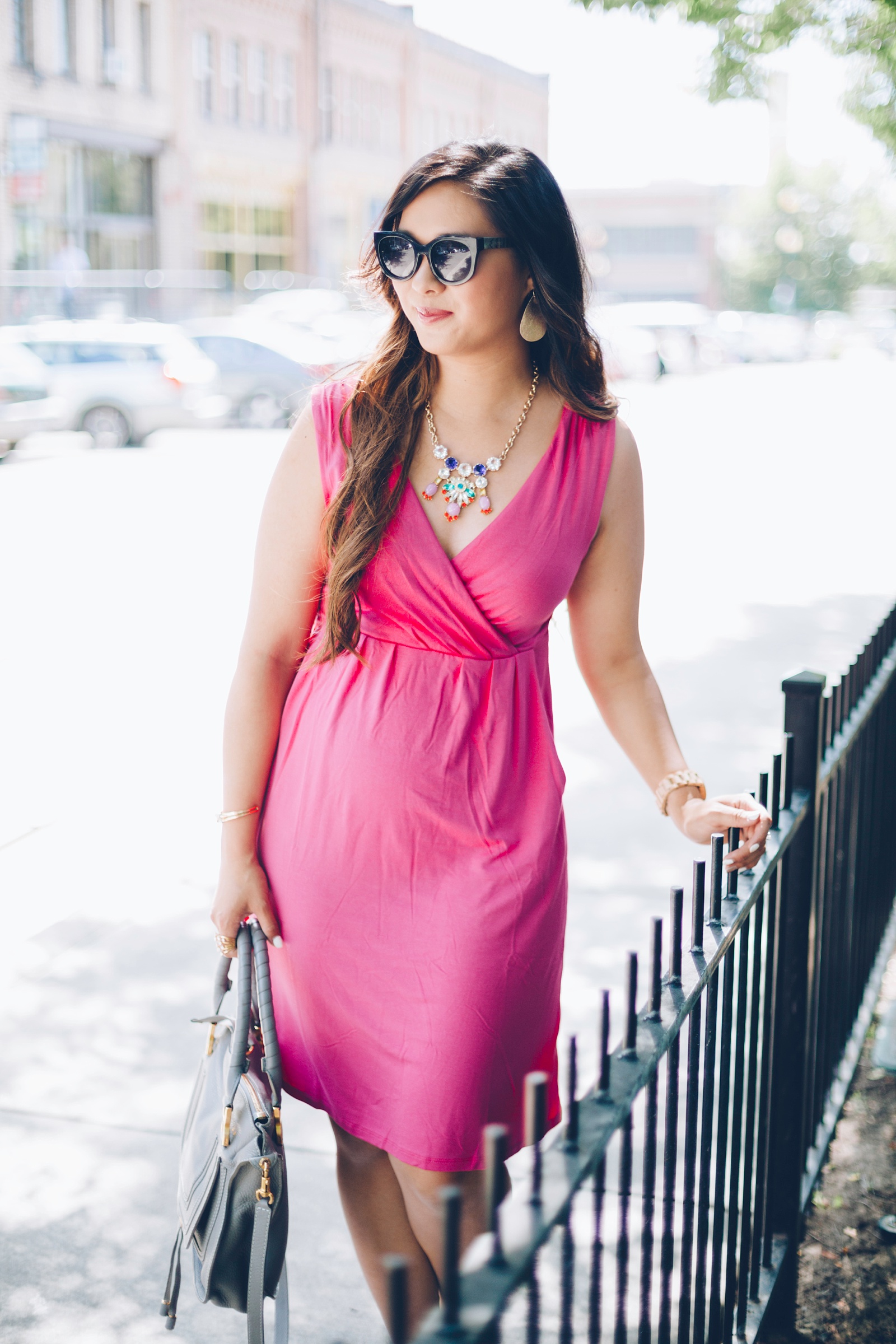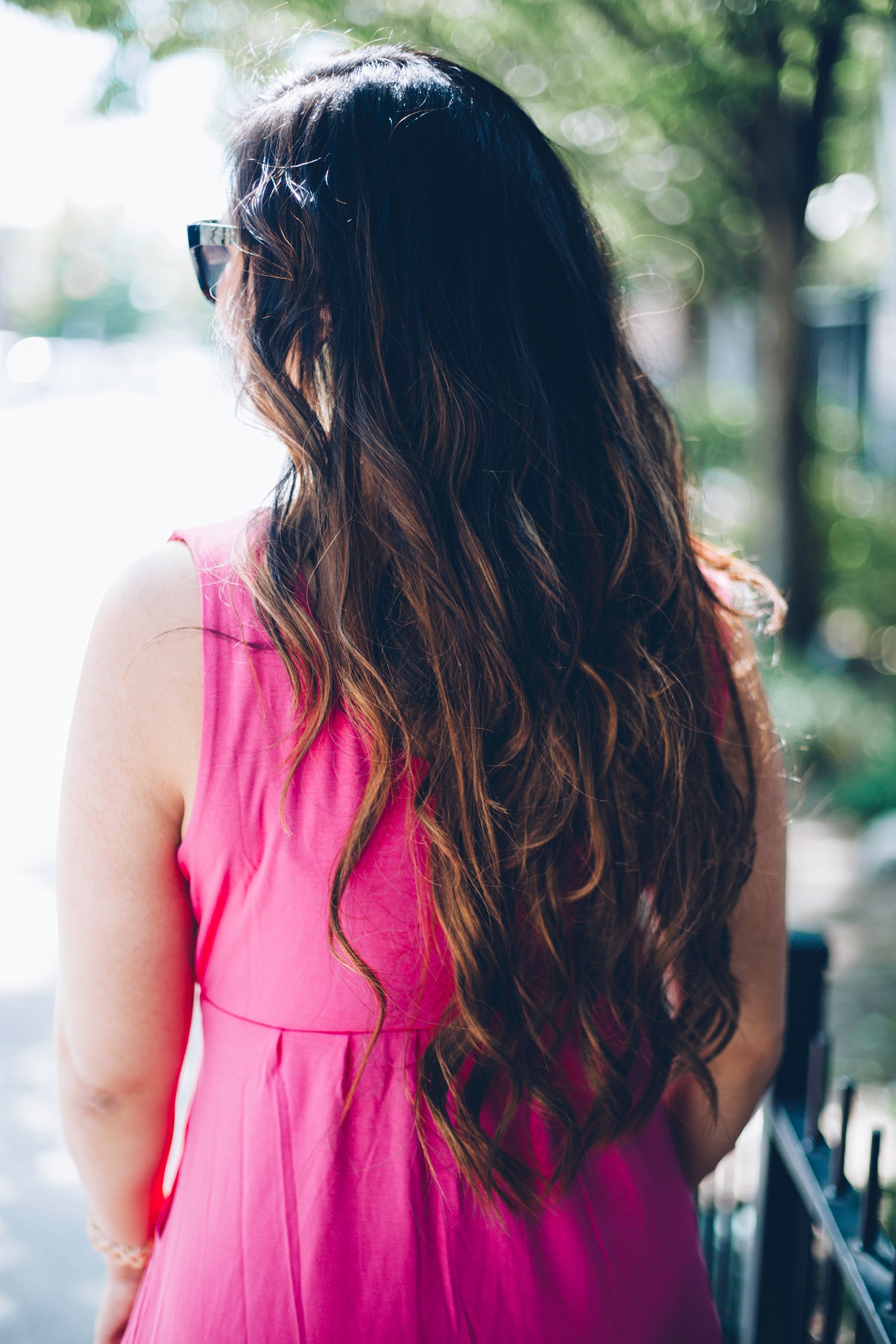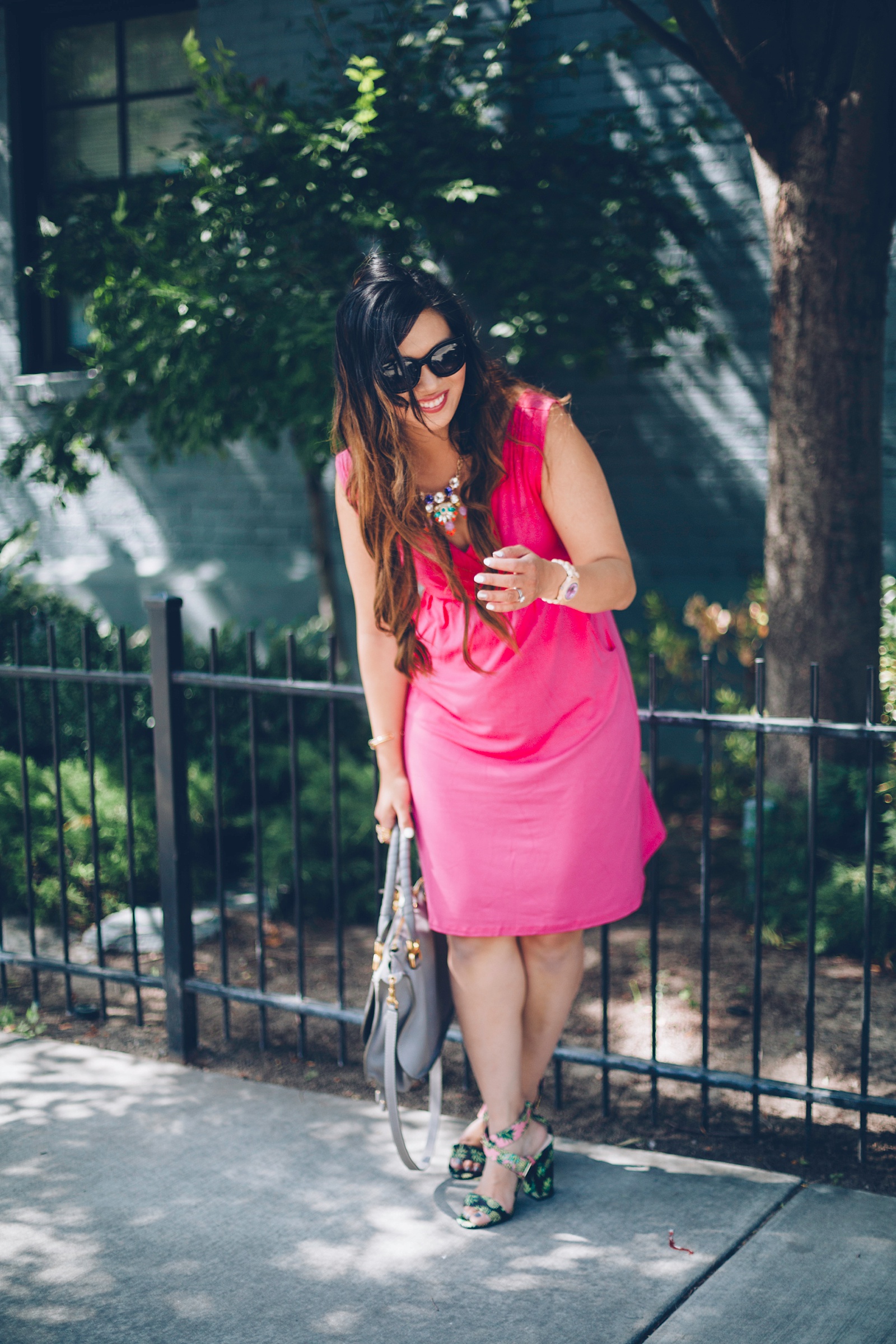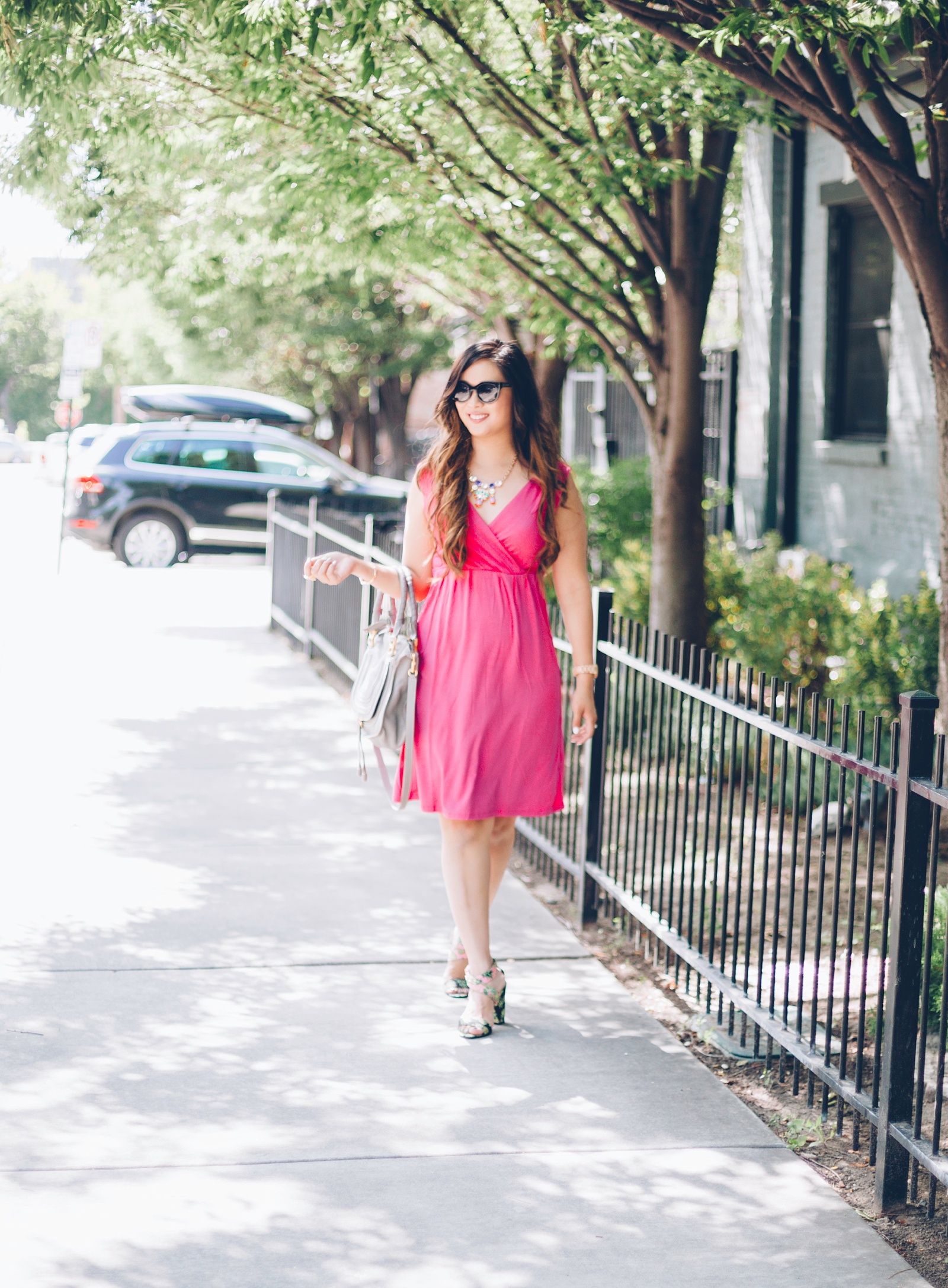 Outfit Details:
Dress: Garnet Hill
Shoes: ASOS
Bag: Chloe
Hair Extensions: Laced Hair
Sunglasses: Silvano
Earrings: Nickel & Suede
Photography by Lorena Rosser Photography
Shop the post:
Congrats to the winner of last week's linkup, Away From The Blue!! Love the pattern mixing and fall colors, although I am not looking forward to fall, only because that means winter is right after that haha!
So go ahead, grab the button to include in your post (or link back to us), link up your style post here and you could be featured next week too! Make sure to leave a few comments on at least 5 other blogs, find some new bloggers to follow and get some outfit inspiration!! (I always make it a goal to comment on at LEAST 5 blogs a day, it's not easy every day, but I just love showing love to my blogger community. Also, NEXT WEEK, Cute and Little and I are sharing our Mommy + me posts (second Tuesday of every month), so we encourage you to take some outfit pictures with your littles too!! 🙂