This post has been compensated by Collective Bias, Inc. and its advertiser. All opinions are mine alone. #SipandBeFit #CollectiveBias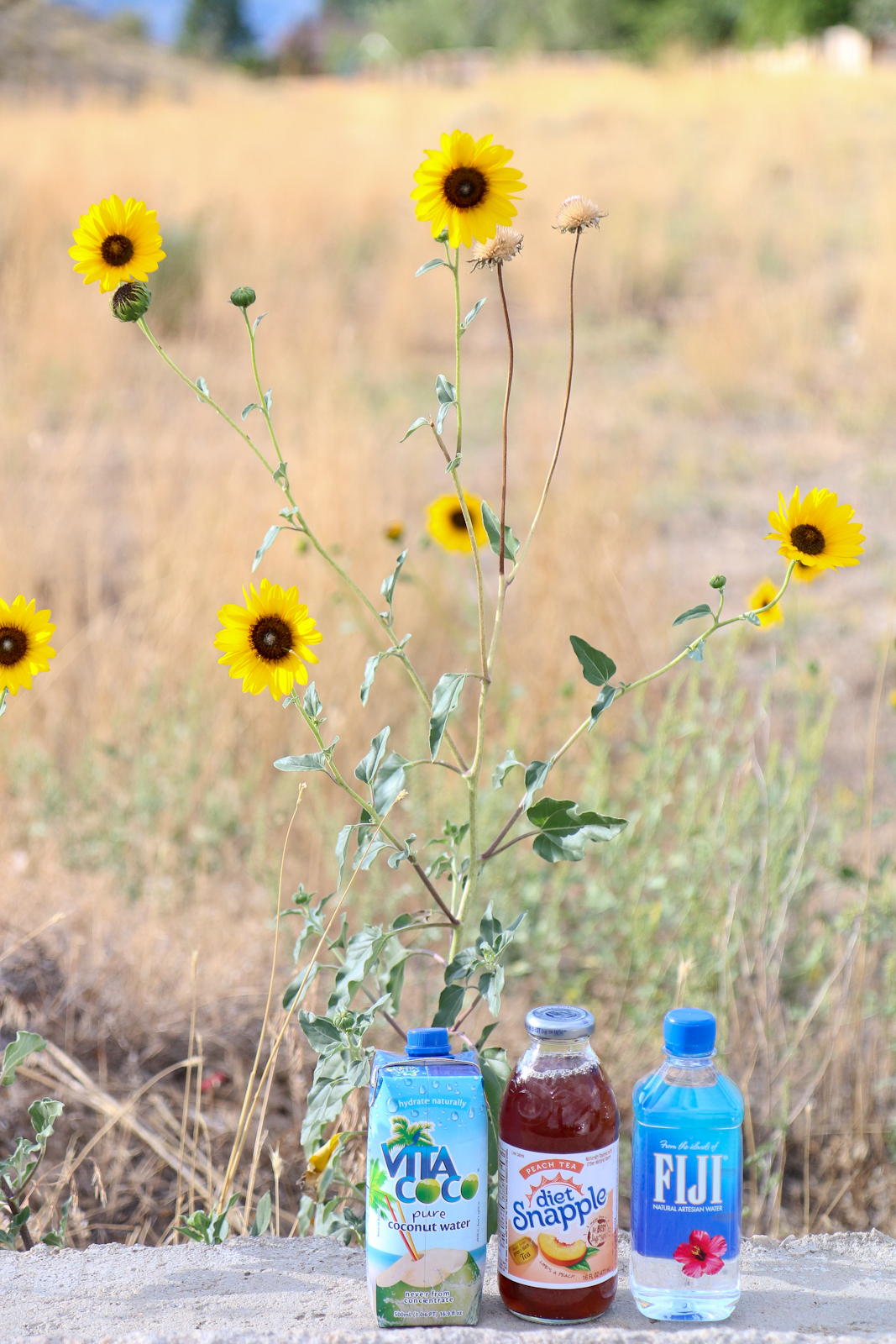 If you know me at all, I am a total drink person. I am ALWAYS thirsty and although I try to drink the recommended amount of pure water a day, I also do love my other juices, teas and flavored waters as well. When I first learned about the Snapple Better For You Campaign at Walmart, it instantly made my mouth quench. It really took me back a bit because I used to be obsessed with the fruit flavored Snapples back in high school and college. So today I've got 3 ways that I stay hydrated and maybe it can help you out too!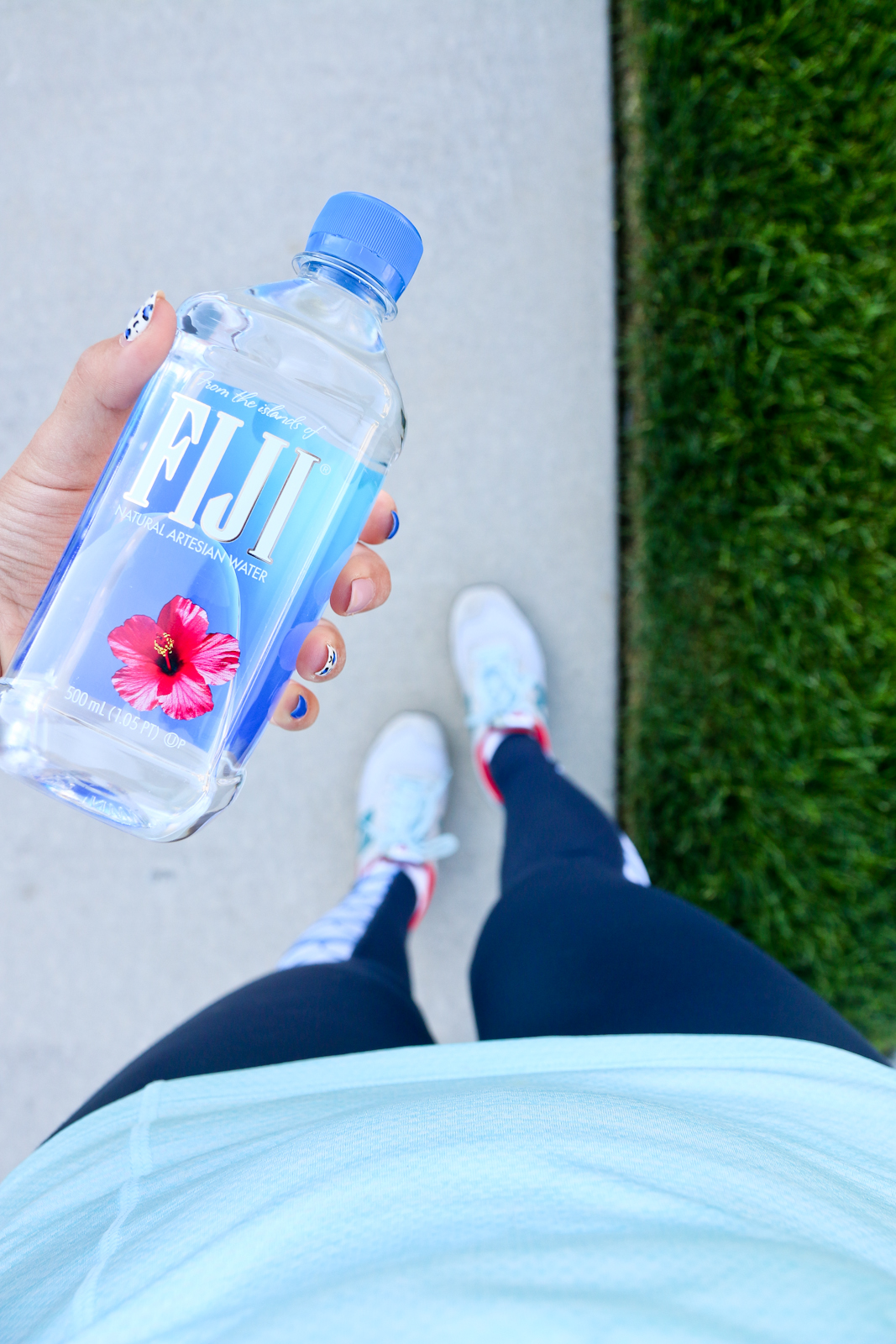 1. After a work out. I think one of the most important things, I mean I KNOW it is, is drinking water before, during and after your workout. Currently I am going to Pure Barre as my workout and there's nothing quite like an ice cold water after working out your muscles and sweating like a pig! And I really hope you don't think I'm weird but Fiji water is HANDS DOWN the best bottled water there is out there. My husband always thinks its so weird that I drink bottled water at home sometimes, but I'm not kidding you guys, there's something in Fiji water specifically that makes it taste clean and refreshing.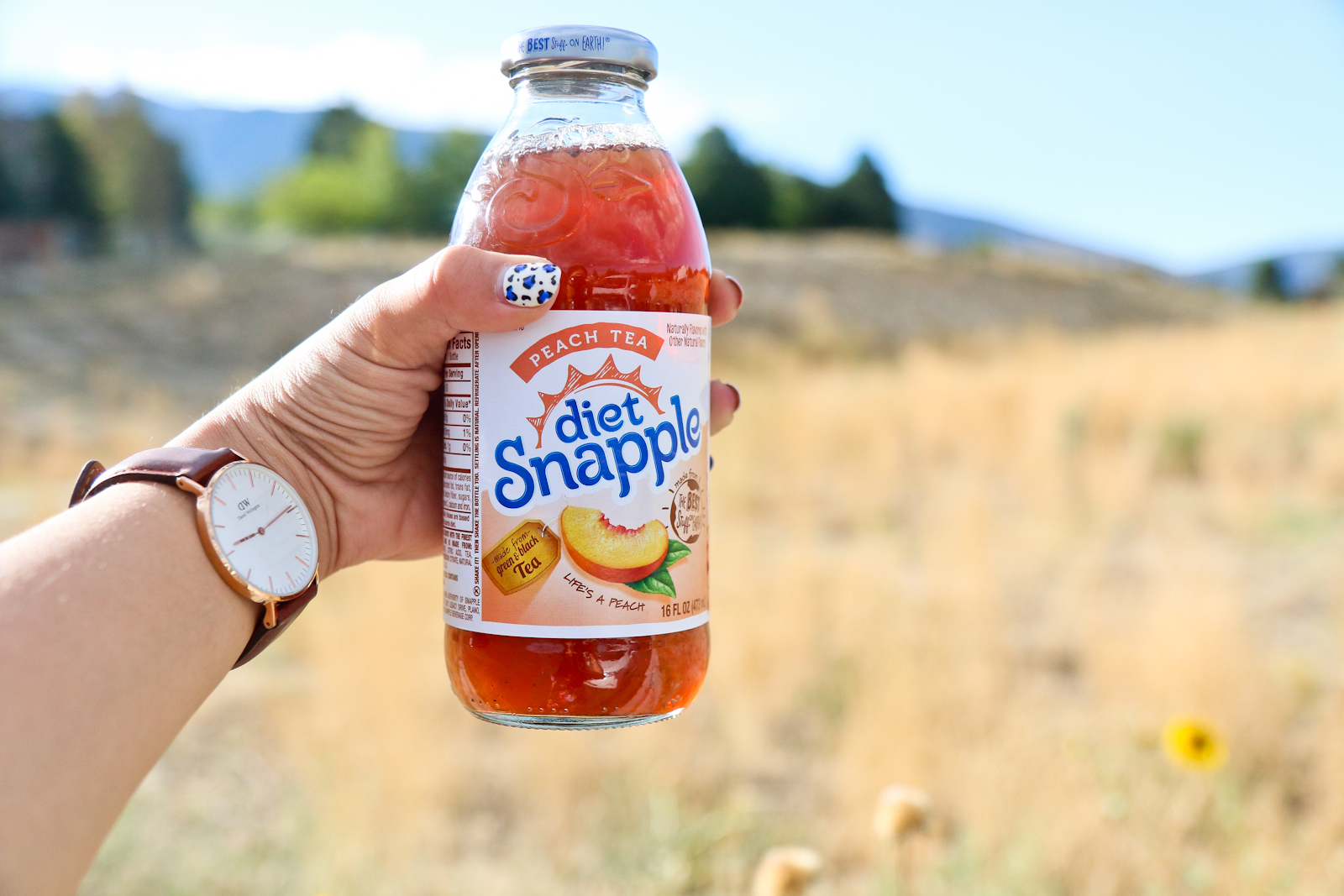 2. Mid-day pick me up. Pretty much every day right around 3PM, I can feel my blood sugar crashing and it prompts me to want to eat or drink something. Snapple Diet Peach Tea has got a mix of green and black tea and is the perfect amount of caffeine and sweetness to really perk me up. The flavor is basically as it sounds, tea with a taste of peach and I love it.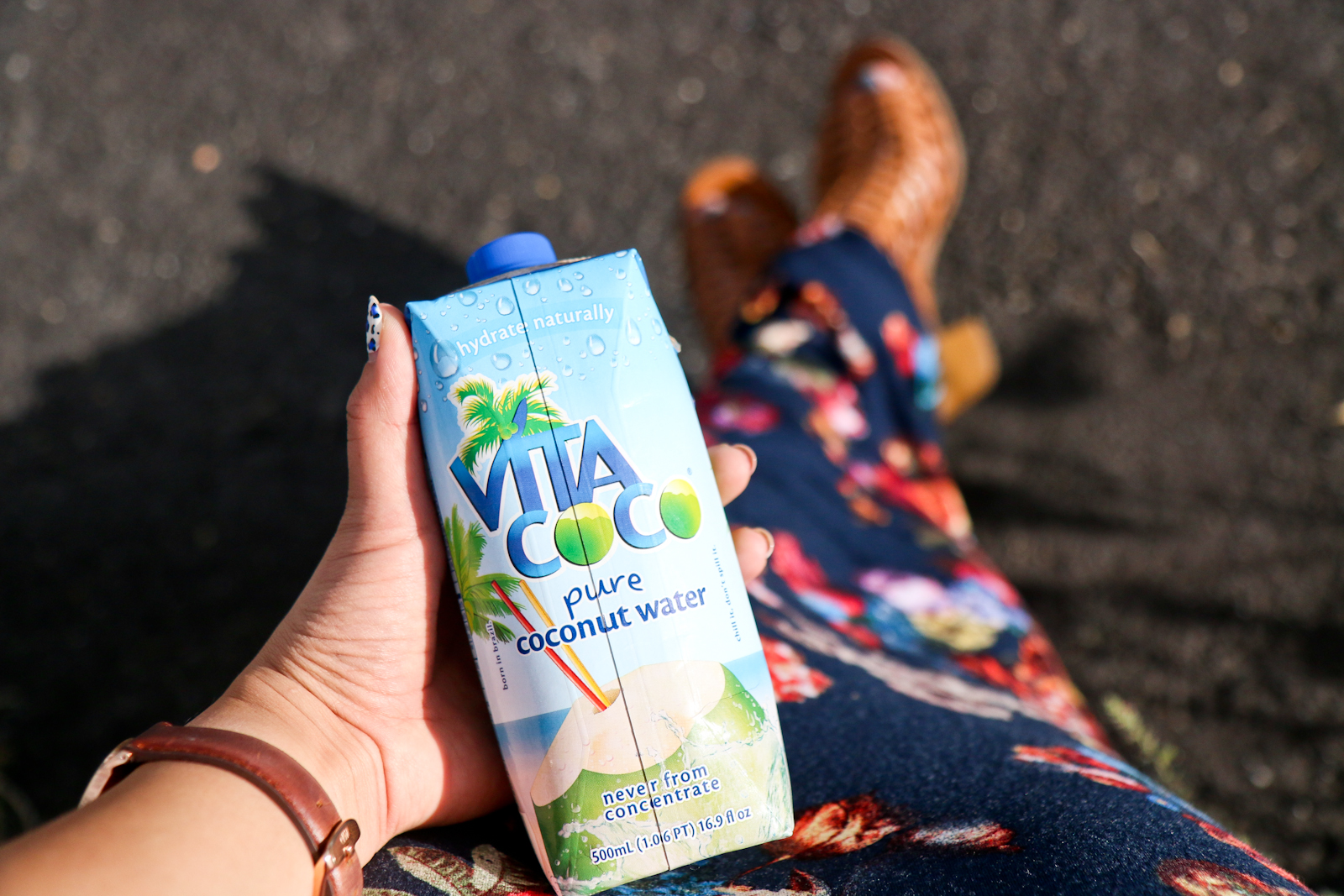 3. With a meal. This one is probably a no brainer, but I always like to have a drink with dinner! I am actually curious if others do this too or if it's not normal?? Water is good, but what I really love with meals sometimes is my Vita Coco Pure. I AM OBSESSED with coconut water and this is hands down the best one out there. I don't like the ones that have a fruity flavor in them (although you really think I would), the straight up coconut water is the BEST! It instantly makes me feel like I'm on a tropical island, ummm a girl can dream right?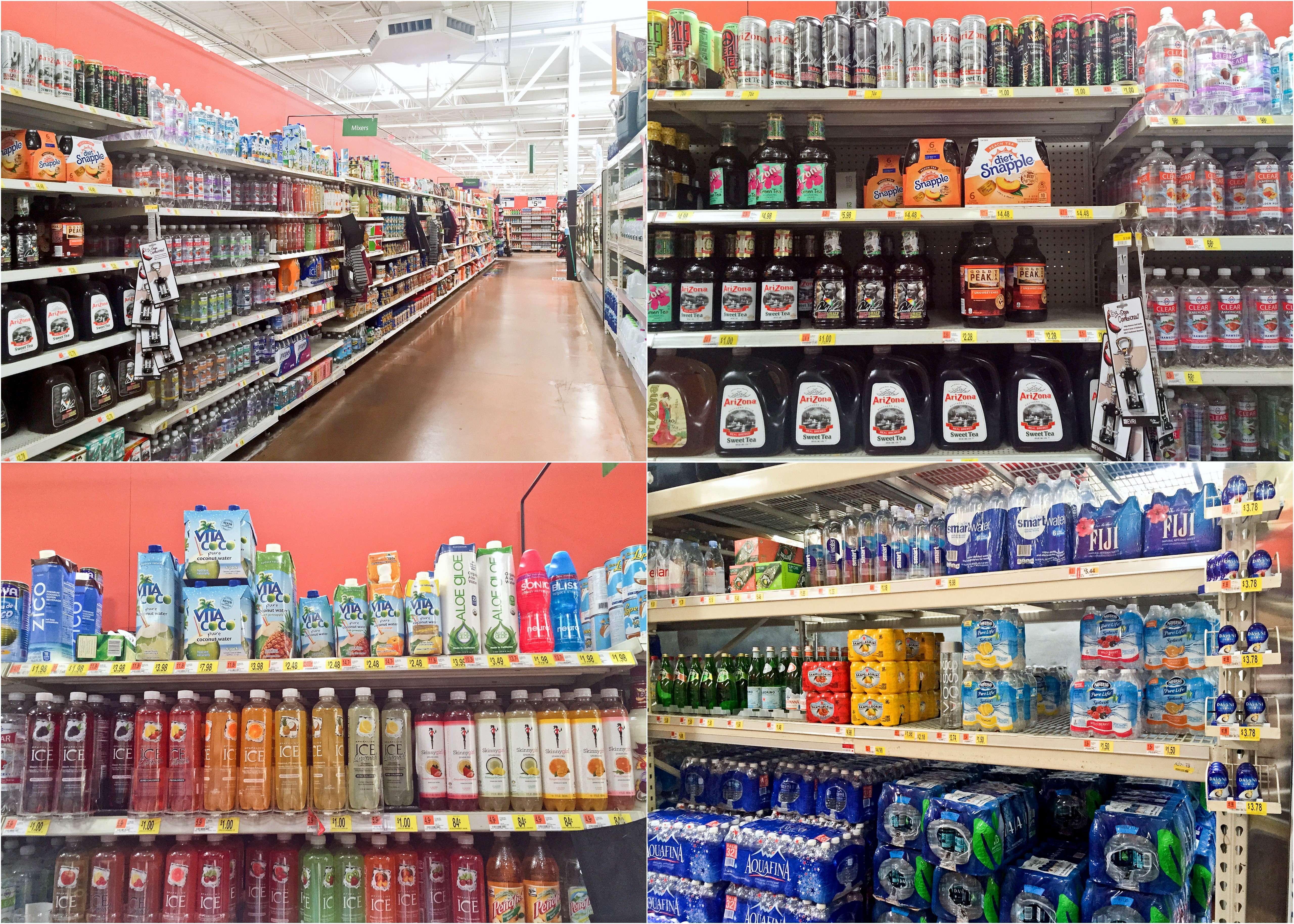 Walmart really makes it easy to shop these quick and healthy drink options. They are located in the Beverage/Water aisle! Along with Snapple Straight Up Tea and Diet Peach, Vita Coco Pure, and Fiji Water, they also have drinks like Neuro (Sonic, Bliss, Sleep, or Daily), and Brasilia Blueberry Bai5 which I really do want to try out sometime. If you are interested, here's a digital coupon! You can also join Ibotta and learn how to earn cash each each time you shop.