I cared for my skin from the inside out with Aveeno® as part of a sponsored post for Socialstars #Aveeno. All opinions are 100% my own.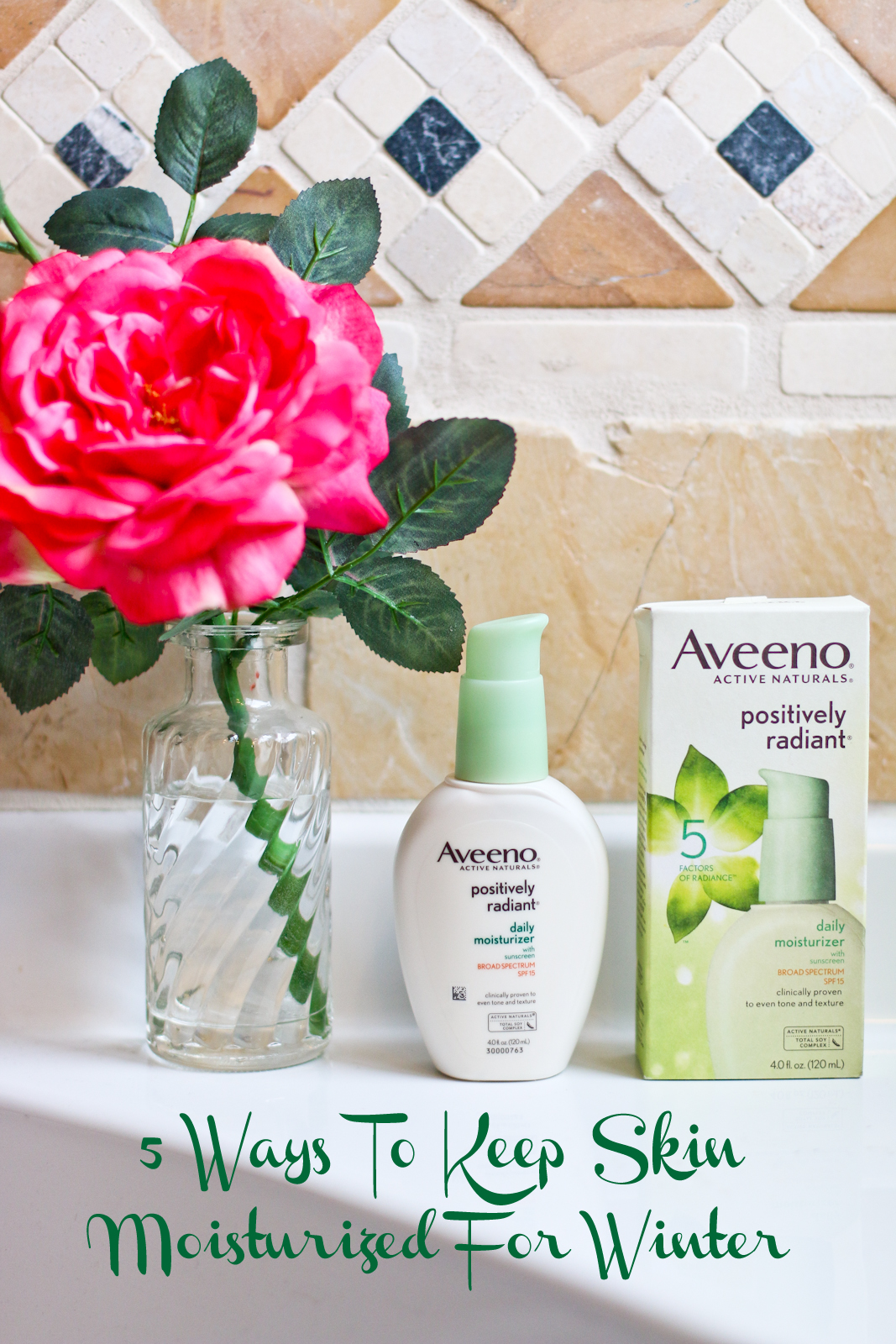 With the winter season almost upon us (I know, I don't even want to think about it), comes the season of dry skin. Personally, my legs get really dry and parts of my face as well. So as I have been starting of ways to ensure that my skin and my kid's skin is moisturized all day, I am bringing you 5 ways to keep skin moisturized for winter.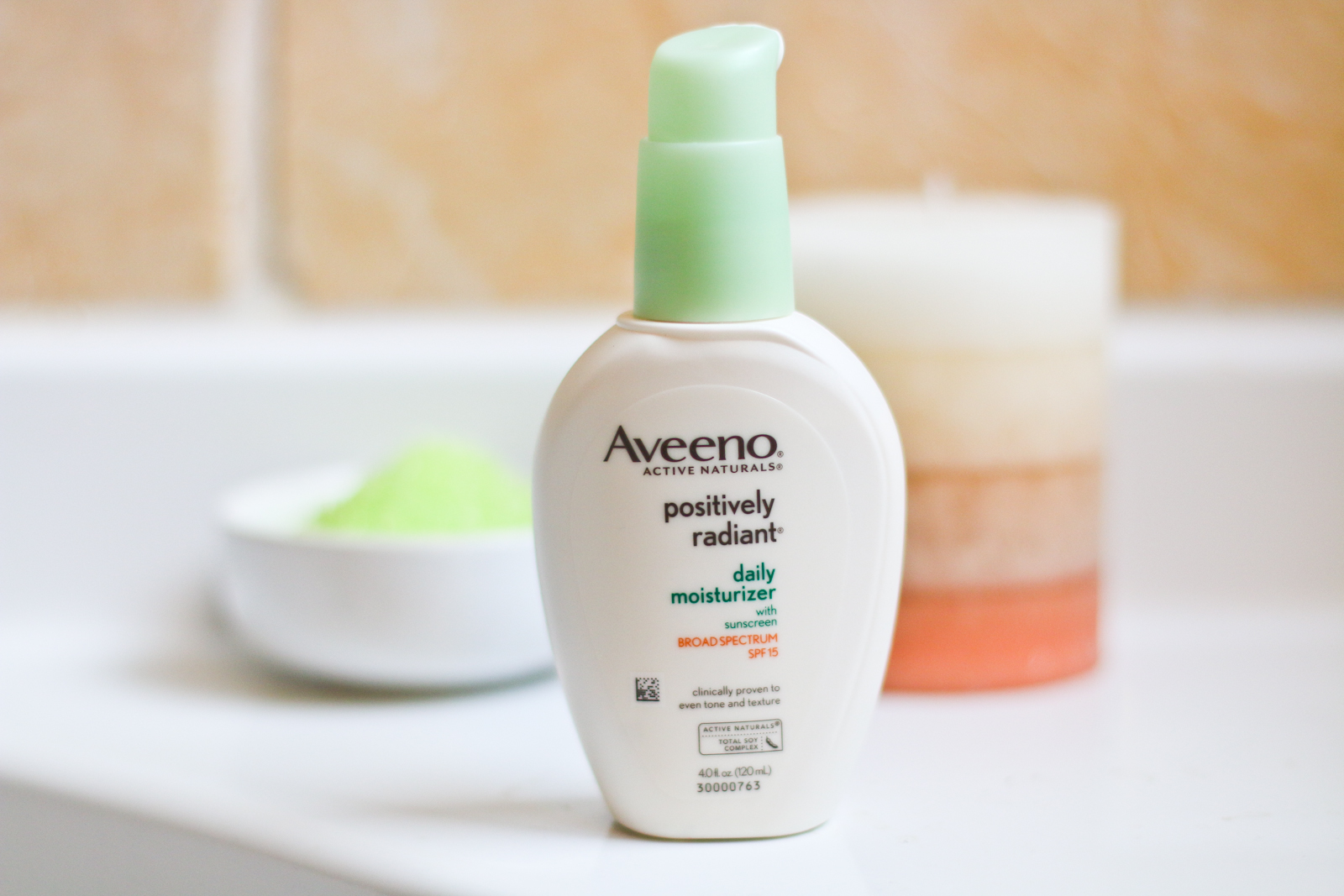 1) Exfoliate your skin. Well, this may sound a bit counter-intuitive, but this is the first step to healthy skin. When you rid the skin of the surface dry skin cells, you create a smoother appearance and it speeds up the skin renewal process. I use an exfoliating scrub for my face and a body brush for my body.
2) Use a daily moisturizer. One that I have been using for awhile now is the Aveeno® Positively Radiant Daily Moisturizer SPF 15. This product smells good, goes on really smooth and can be used for the face or body. It is clinically proven to even tone and texture in just 4 weeks leaving your skin looking luminous. With ACTIVE NATURALS® Total Soy Complex and natural light diffusers, it works to naturally even skin tone and texture and help improve the look of brown spots. I also love the fact that it's oil free, hypoallergenic and noncomedogenic. I really don't like using oily products on my face, so that's why this one CAN be used on my face. I also like that is has some SPF in it too which helps when I want to be out in the sun, you know, those sunny snowy days.
3) Stay away from super hot showers and baths. When it is cold outside, it is best to use warm water when taking showers and baths. It's not good for your skin to face a big increase or decrease in temperature. Also, the hot water can dry out your skin as well, and you don't want that!
4) Run a humidifier at night. We always run a humidifier in our bedroom and the kid's rooms in the winter time. Again, the air can be very dry and can dry out your skin and even cause bloody noses (at least it does for our little guy). But also, our kid's seem to always have colds in the winter too, so it helps them with breathing too. The humidifier really does wonders in helping your skin and lips feel hydrated by the morning.
5) Drink water and eat right. So I don't think that drinking water has a direct correlation with keeping your skin moisturized, but it does regulate body temperature and keeps the body healthy. But foods rich in the essential fatty acids found in walnuts, flaxseed, salmon, and olive oil can hydrate those skin cells and lead to better looking skin.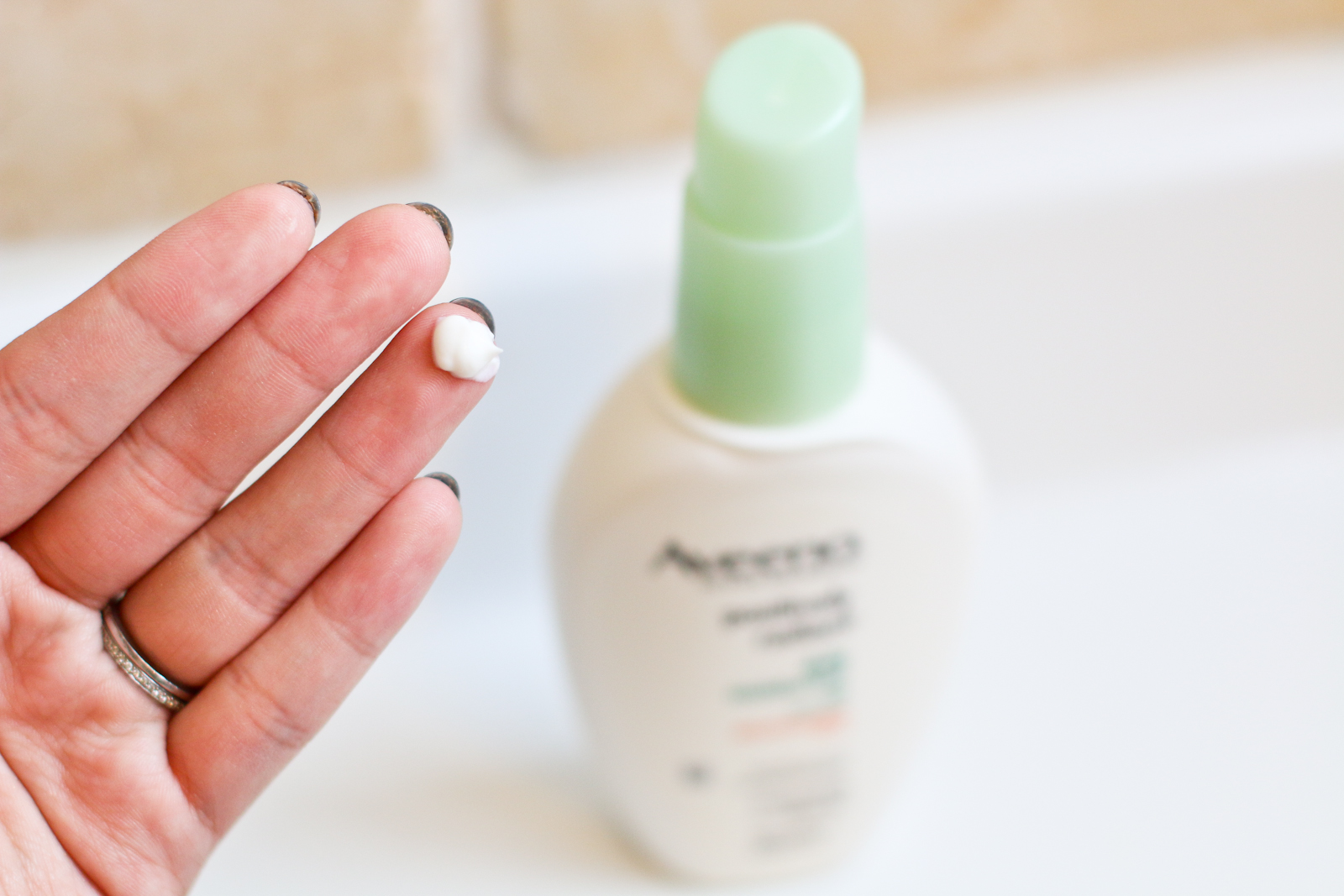 What are some of your tips for keeping your skin moisturized for winter?