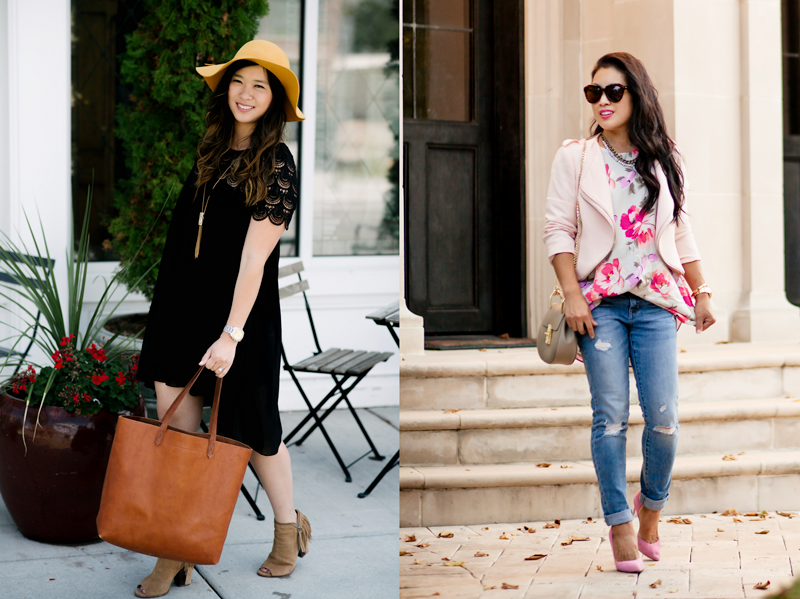 Me | Kileen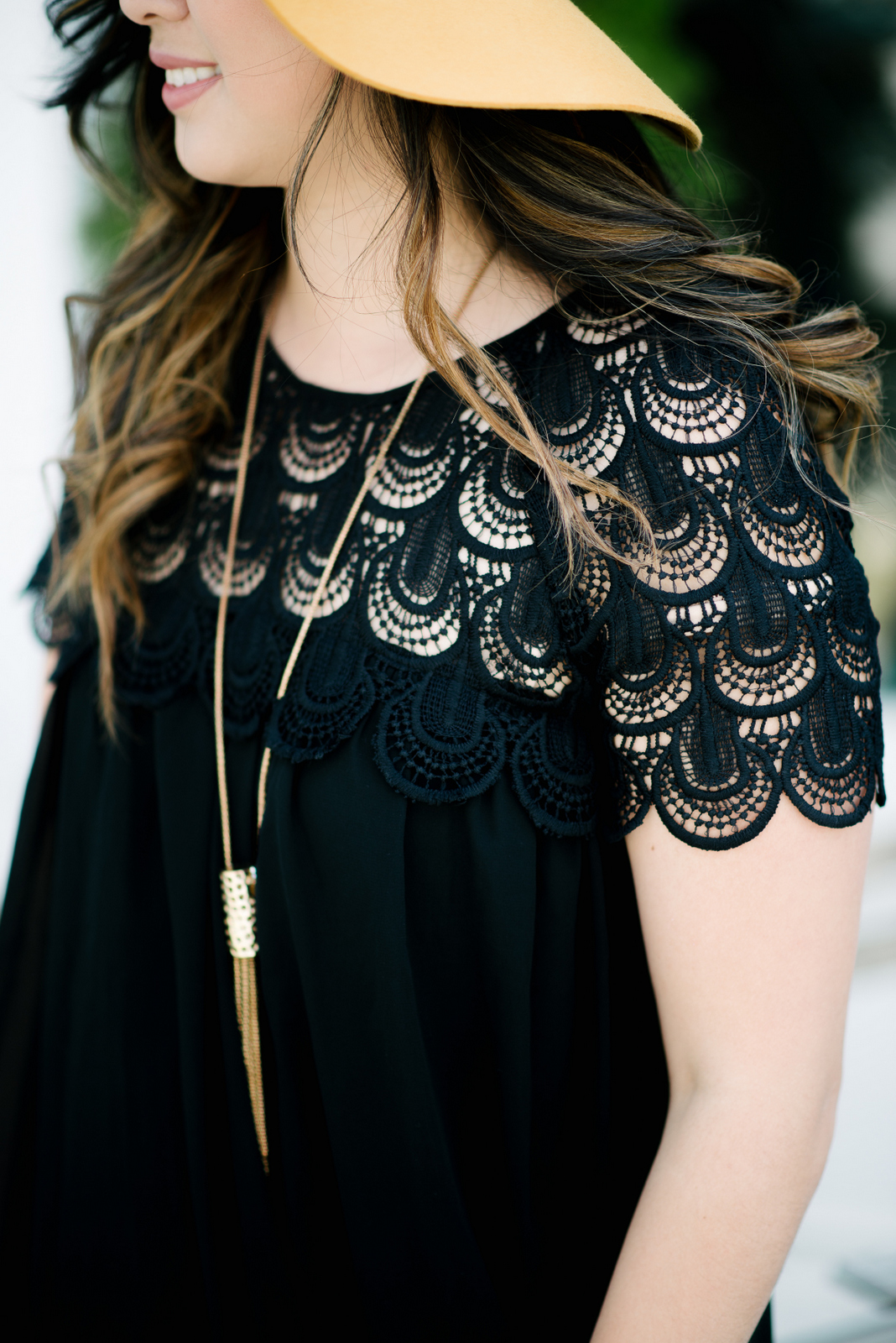 Lately, I have been drawn to wanting to fill my closet with my neutrals and basics like this bohemian style little black dress. Just the other day I donated 19 bags of clothes, yes 19, and well my parents helped me organize and bag them up and do it. Seriously, they are the BEST ever! However, my clothes still embarrassingly take up 3 closets. But more and more I am drawn to pieces that are neutral, classic, but still fit my style. Because of the little crochet lace detail at the top of this dress… it was totally calling my name. I just love how flowy it is too and I wanted to style it with a felt hat and booties as fall is finally here, even though it is like still 80-90 degrees out, in Utah (so weird)!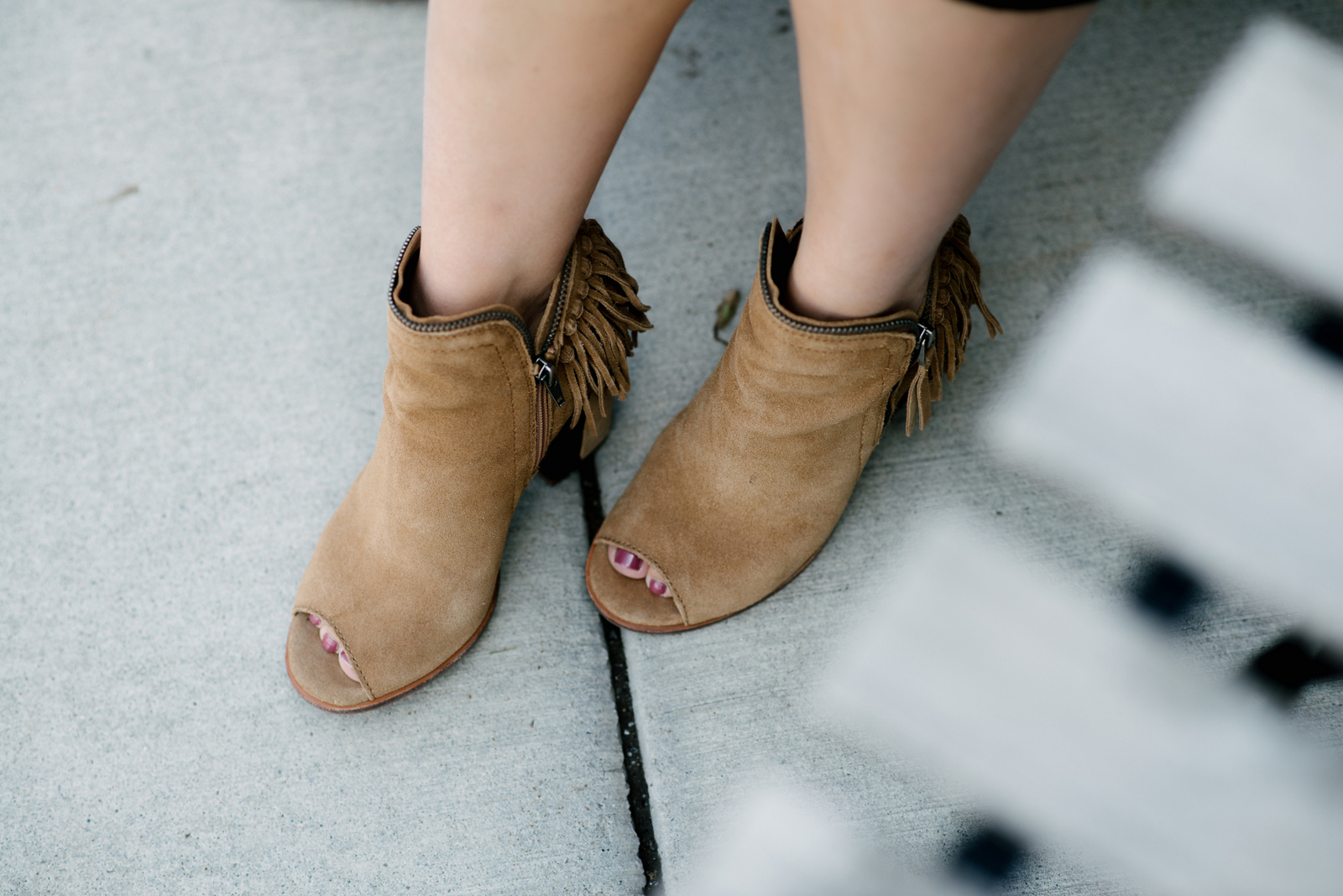 Outfit Details:
Dress: Filly Flair (similar here and here)
Boots: Riffraff
Bag: Madewell
Necklace: Olive + Piper
Bracelet: Pink Peonies
Photography by Haley Nord
And last week's most click link for that On Trend Tuesday's linkup post is Erin of Happily Howards! Girl, I am totally obsessed with your sleeveless trench and think I need one for myself!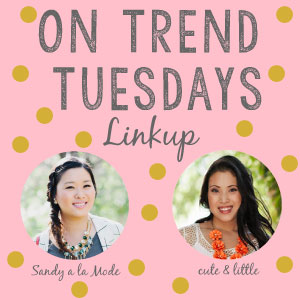 Feel free to link up your fashion post below! Please make sure to add the button or link back to myself and Cute & Little in your post and go and comment on at least 5 other blogs, please please!!! 🙂 We want this to be a community of fashionistas to keep you inspired and supporting each other is what we are all about! 🙂