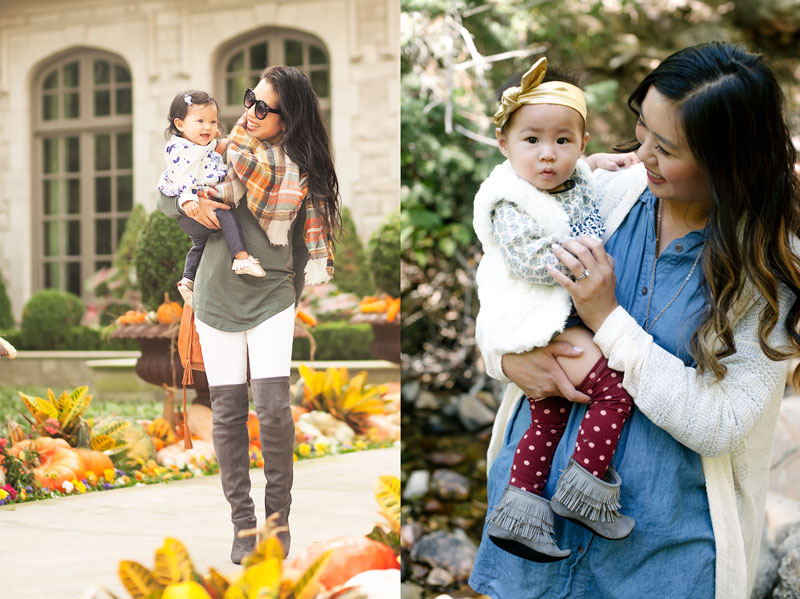 Kileen | Me
We are currently spending time in California right now where the weather is like 100 degrees in OCTOBER! Normally Utah is pretty cold this time of year, but the weather right now is a perfect 70-80s and we are so sad to be missing it! I feel like fall is so many people's favorite season and although my favorite season used to be summer, I think fall really is slowing taking over that #1 spot for me. The cooling weather is the best part, my birthday coming up (on Nov 1) isn't too shabby of a reason, the beautiful scenery outside and the holidays coming up is a bonus too. The only real negative is that cold weather and snow are coming, ahhh!!
But another part fun part of fall is preparing for mama daughter fall fashion. I know I like to dress my little lady like a real little person instead of a baby… so vests and leg warmers or knee highs are my absolutely favorite layering/transitioning to cold weather pieces for her. But seriously, knee high socks and babies just make me go "awwww". And as for mama fashion, wearing oversized cardigans or layers is always so fun and there's a ton of ways to accessorize with boots, scarves, etc. as well.
My Outfit Details:
Dress: Ann Taylor (splurge), Charlotte Russe (save)
Cardigan: Journey Five
Leggings: ASOS
Shoes: Minnetonka Moccasins
Necklace: Geo City Jewelry
Vivian's outfit details:
Tunic Dress: Zara
Vest: Camden + Kate
Legwarmers: Snugars
Boots: Gracious May
Headband: Think Pink Bows
Shop the post:
Last week's most clicked link is Ashleigh from Finding My Place with this post!!

Congrats babe!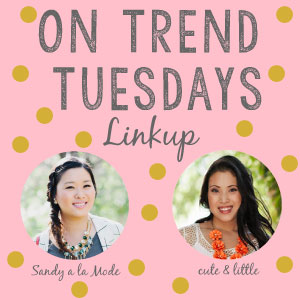 Feel free to link up your fashion post below! Please make sure to add the button or link back to myself and Cute & Little in your post and go and comment on at least 5 other blogs, please please!!! 🙂 We want this to be a community of fashionistas to keep you inspired and supporting each other is what we are all about!