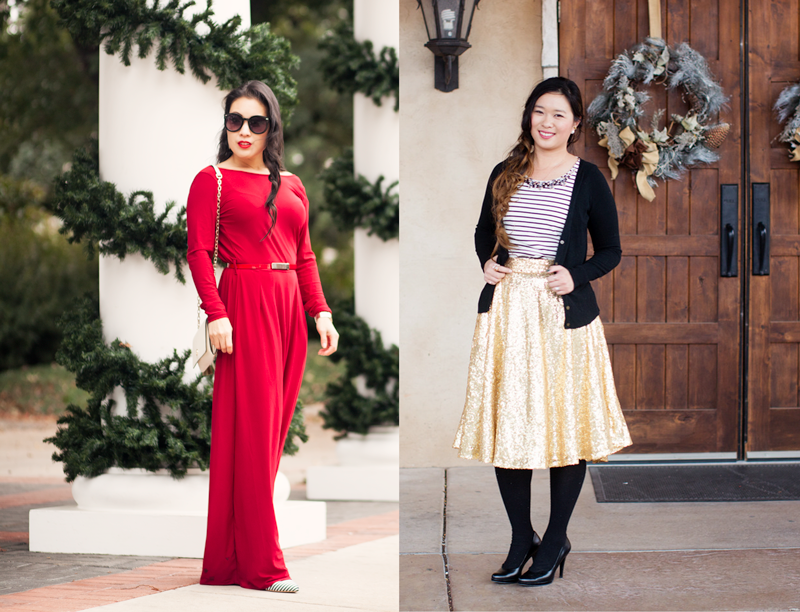 Kileen| Me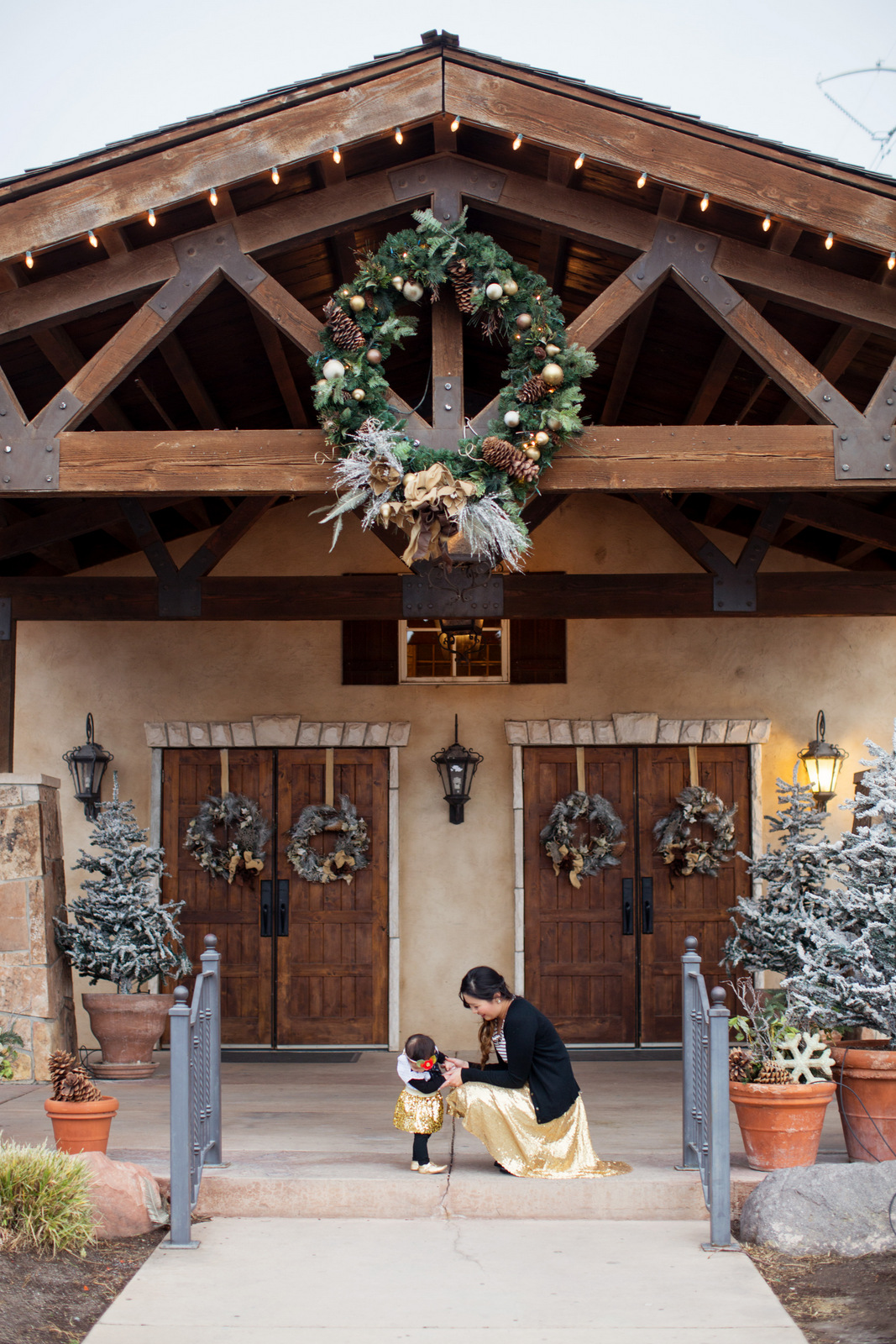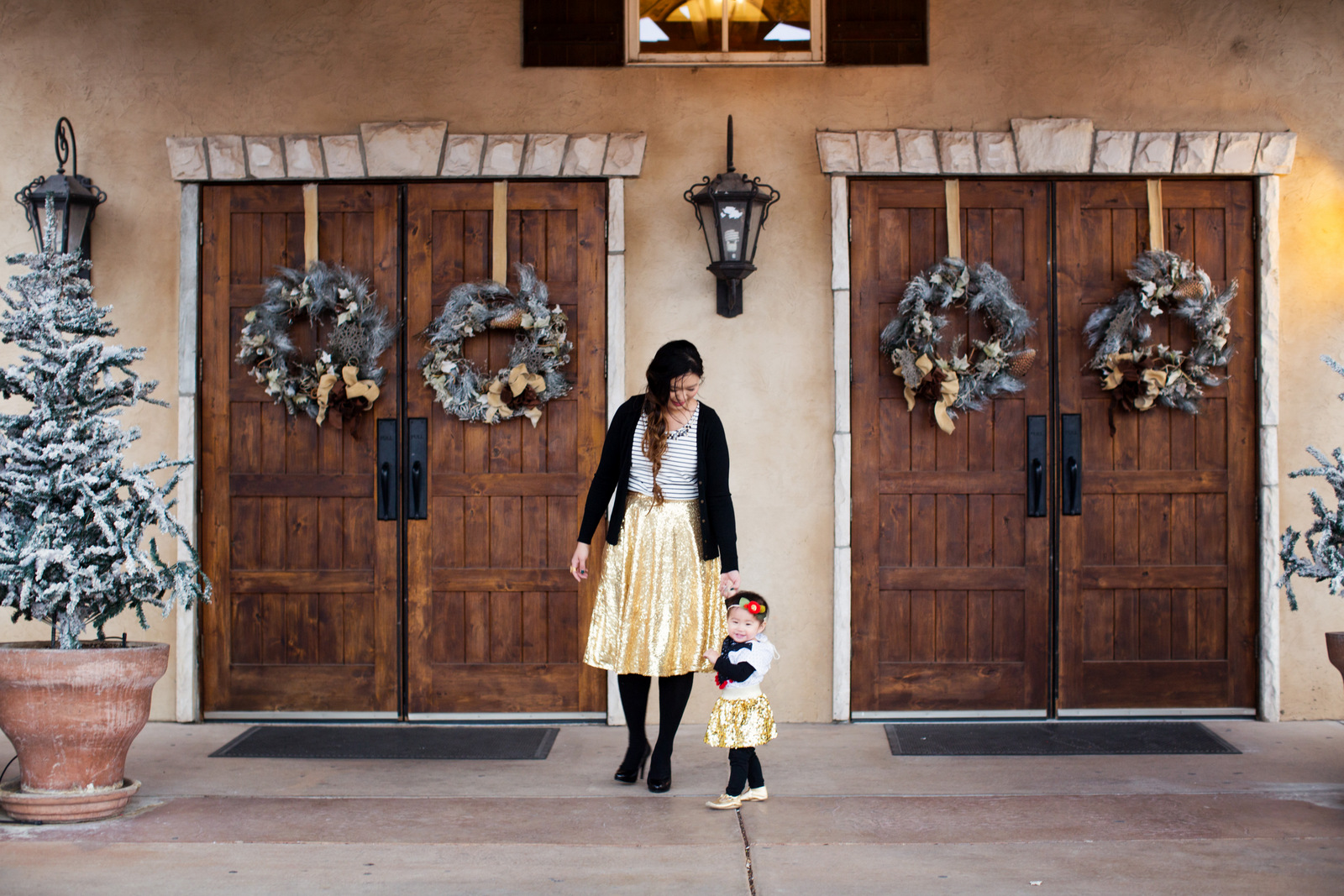 With the last Mommy + me post and On Trend Tuesdays Linkup of the year, I had to match my daughter with sequin skirts. There's no better time to wear them than for New Years Eve!!!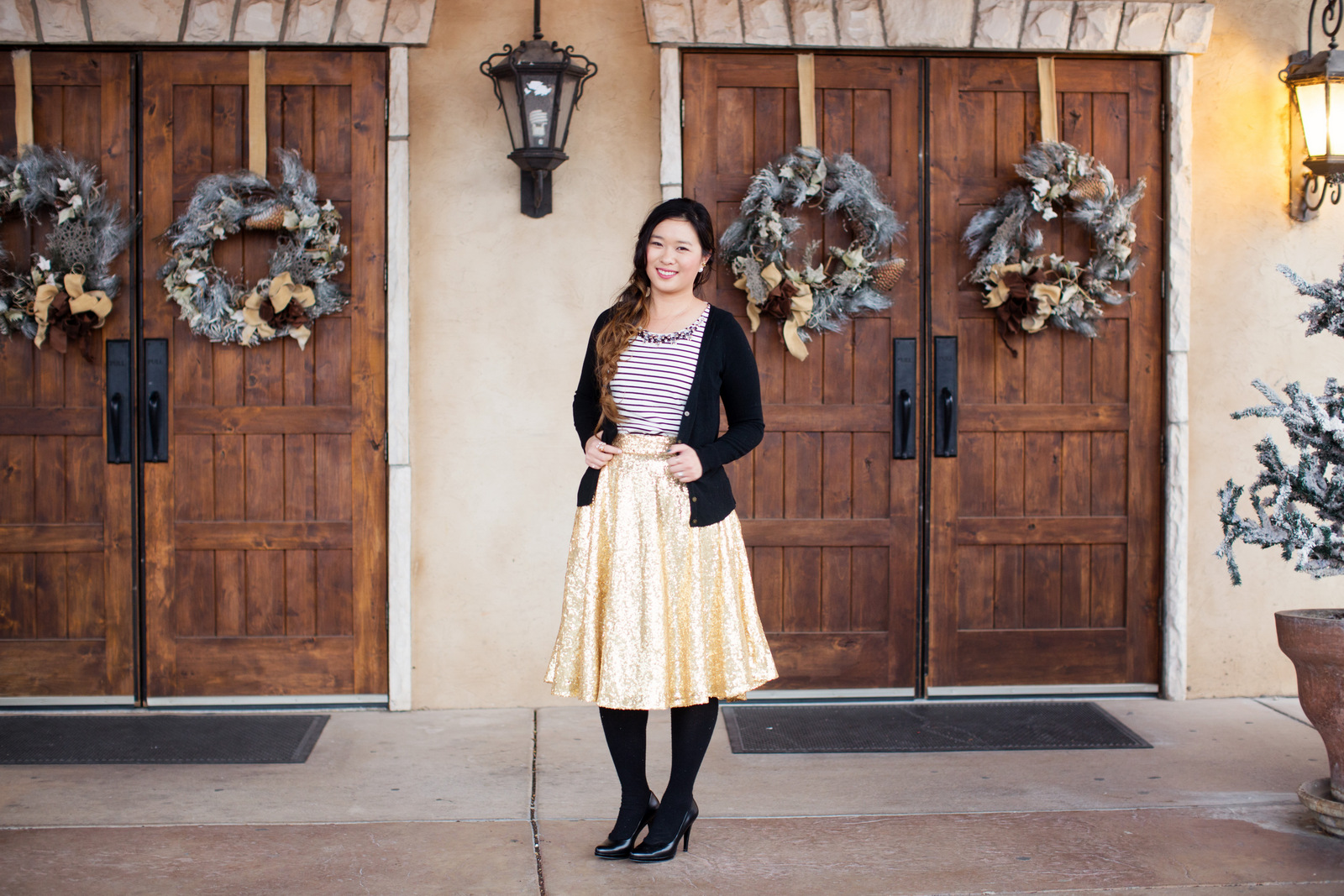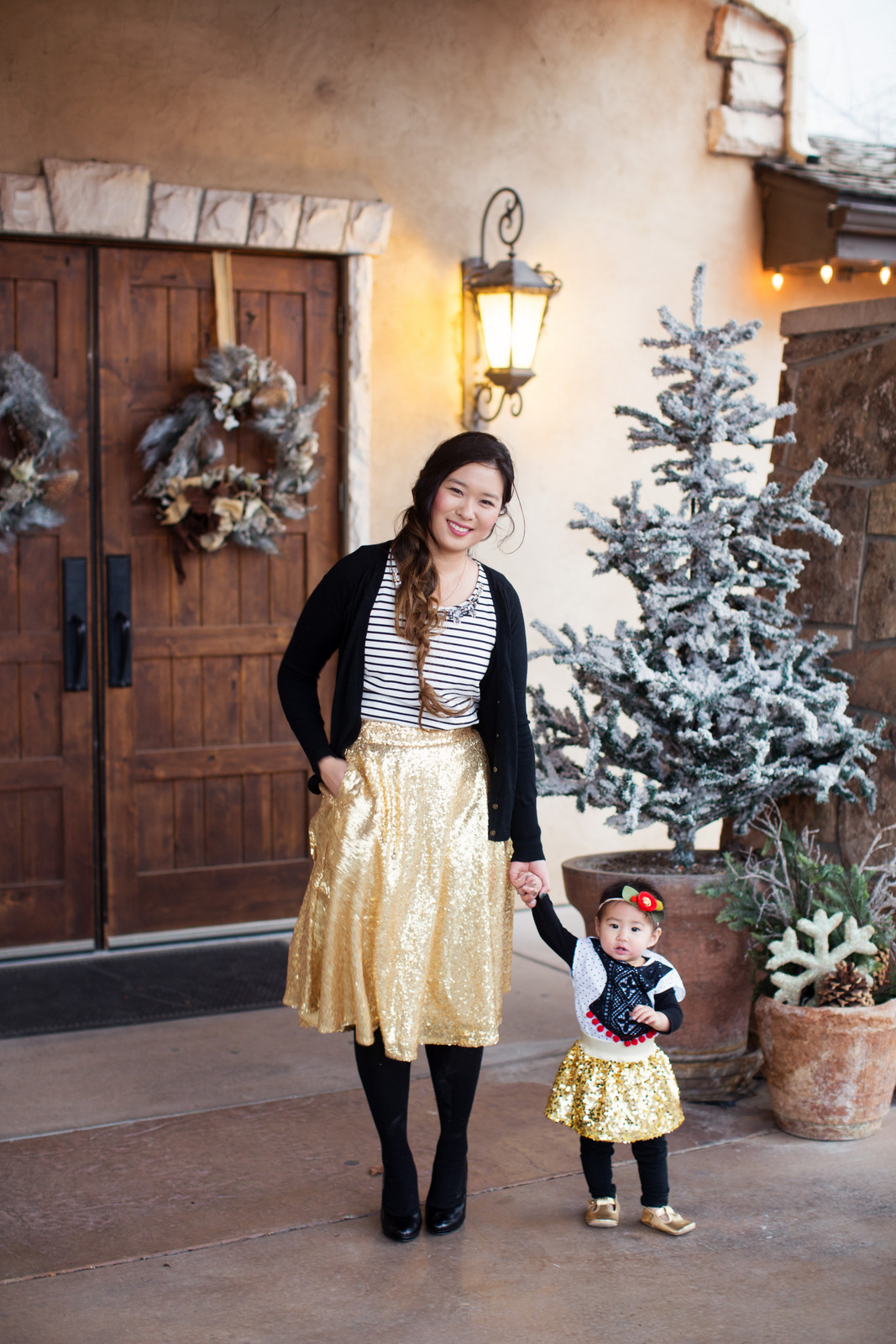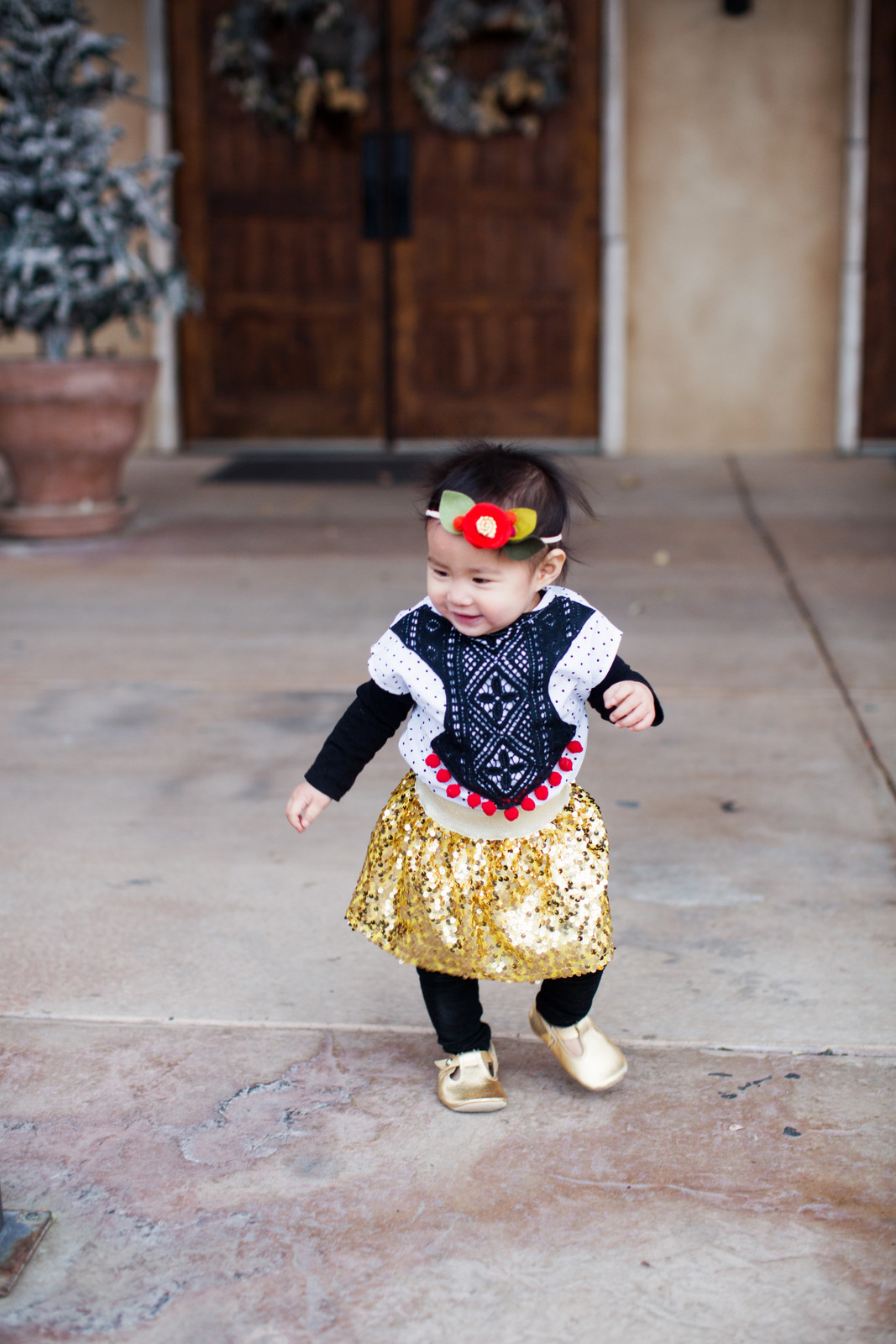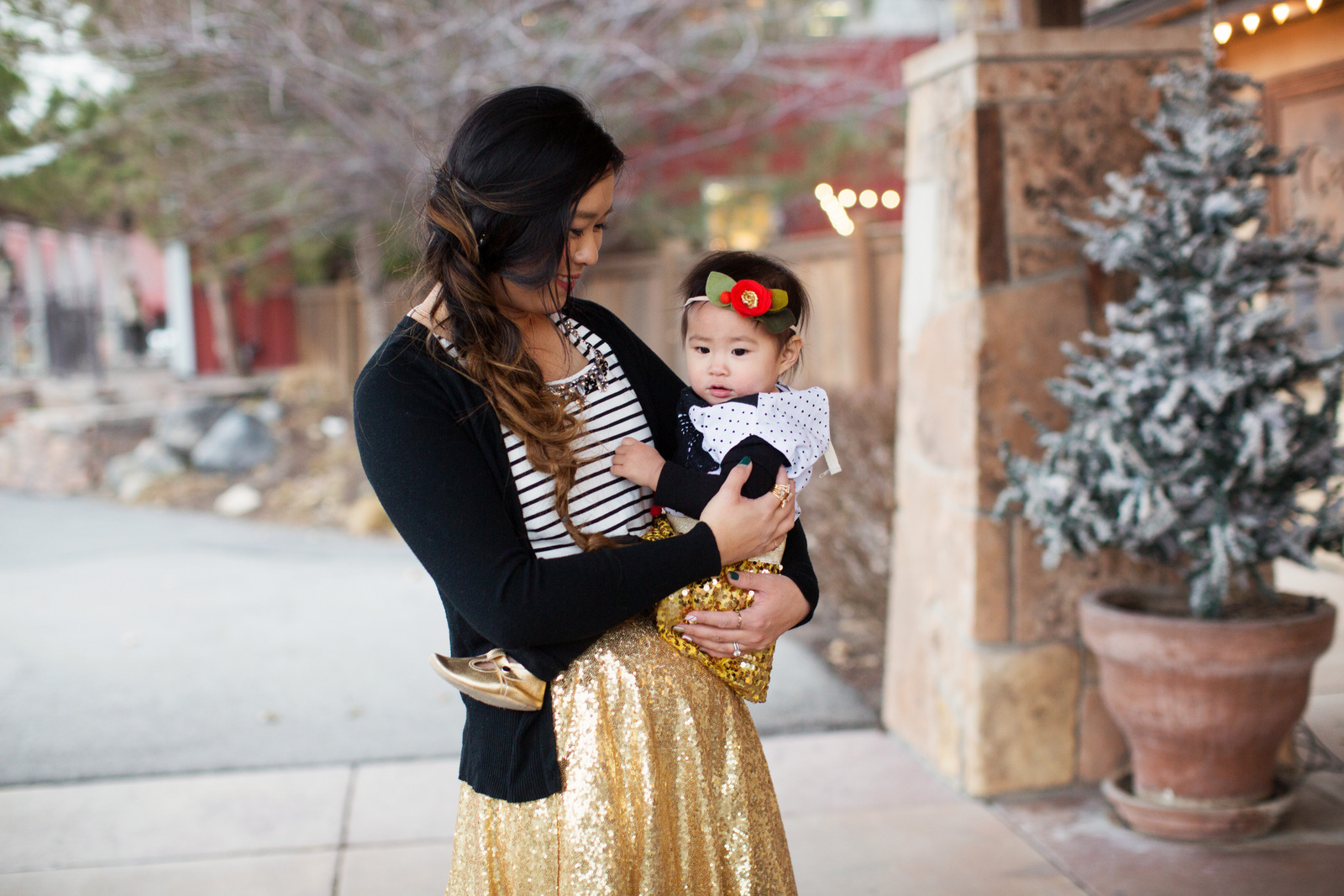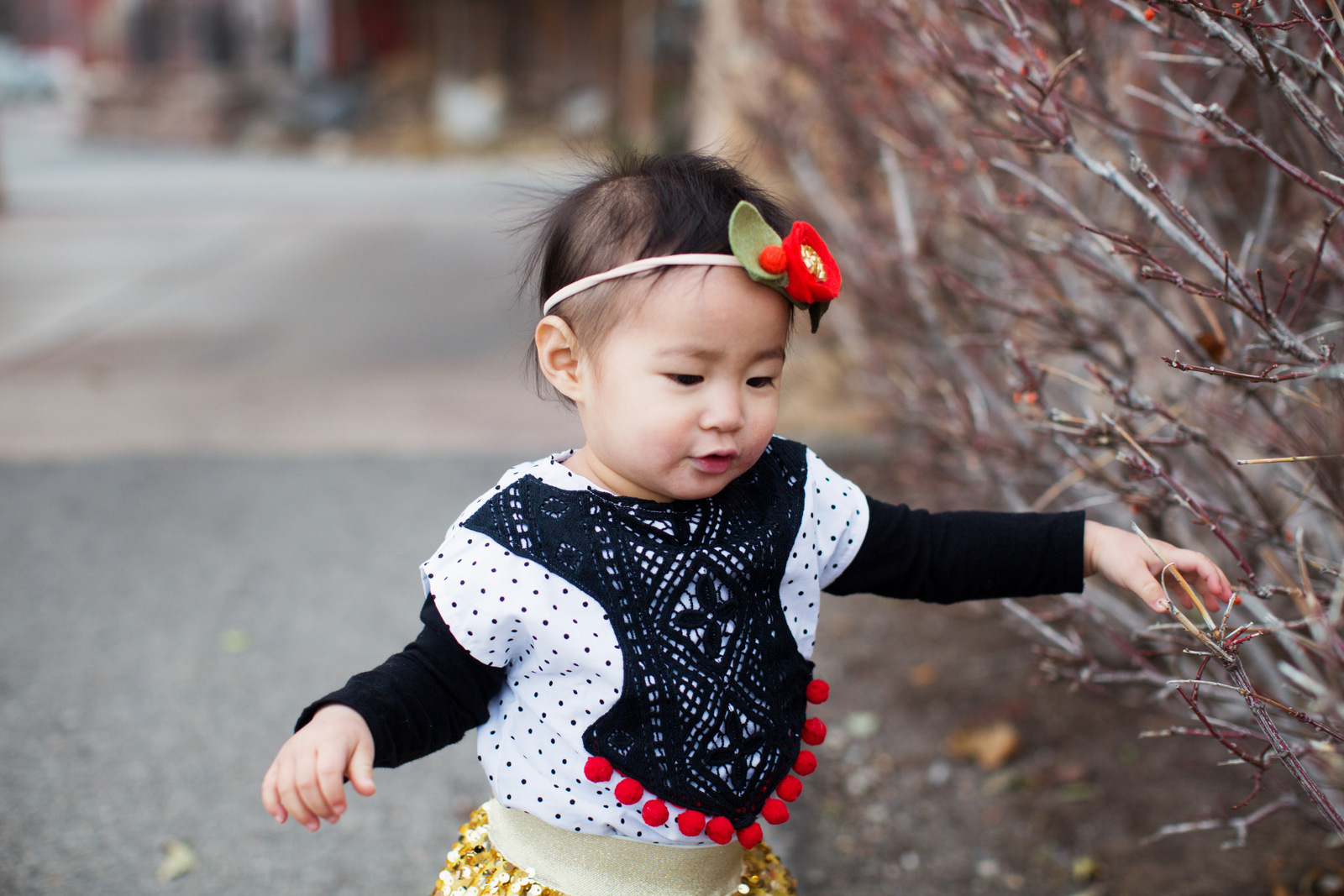 Outfit Details:
My outfit:
Top: J.Crew
Skirt: Our Life Is Beautiful
Cardigan: Target
Shoes: Sam & Libby
Hair styled by Tanglez Hair and Makeup

Vivian's outfit:
Long Sleeve Tee: H&M
Top: Lyla Bloom
Skirt: Jilly Atlanta
Tights: GAP
Shoes: Mon Petit Shoes
Headband: Fancy Free Finery

Photography by Diana Putnam Photography
Photos taken at Gardner Village
Can you believe it? This is our last On Trend Tuesdays Linkup of 2015!!! For last week's most clicked link, we have Lyddie of I Am Chic On The Cheap with this adorable look!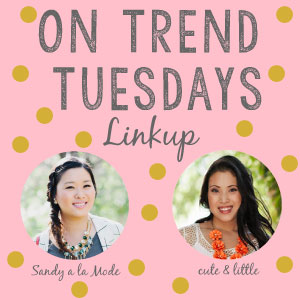 Feel free to link up your fashion post below! Please make sure to add the button or link back to myself and Cute & Little in your post and go and comment on at least 5 other blogs, please please!!! 🙂 We want this to be a community of fashionistas to keep you inspired and supporting each other is what we are all about!