If you couldn't tell by these pictures, I guess I have a thing for pink. 😉 Honestly, I have been drawn to neutrals lately, but there's always a special place in my heart for pink. When I was a little girl, pink was always my favorite color ever. I always picked the pink colored pencils, picked out the pink candies and even had pink rimmed glasses in 4th grade! Of course when I found out I was having a little girl (who is now my big girl), I bought all the pink. Who knew thought that even my son would LOVE pink (thanks to his girl friends, not me).
For this Mommy and me outfit, Vivian and I are matching with our Color Me Apparel skirt for me and headband for her (see here for the last time we wore this brand). This is a collaboration post with Walking in Memphis In High Heels as she has styled a similar pencil skirt for her and headband for her daughter too! 🙂 This navy and pink floral print is just so darn pretty. I paired my outfit with a light pink top and some gold accessories. For Vivian, she is wearing an amazing dress from Bapribap (see here for the last time she wore this brand) that has the prettiest pattern and colors on it.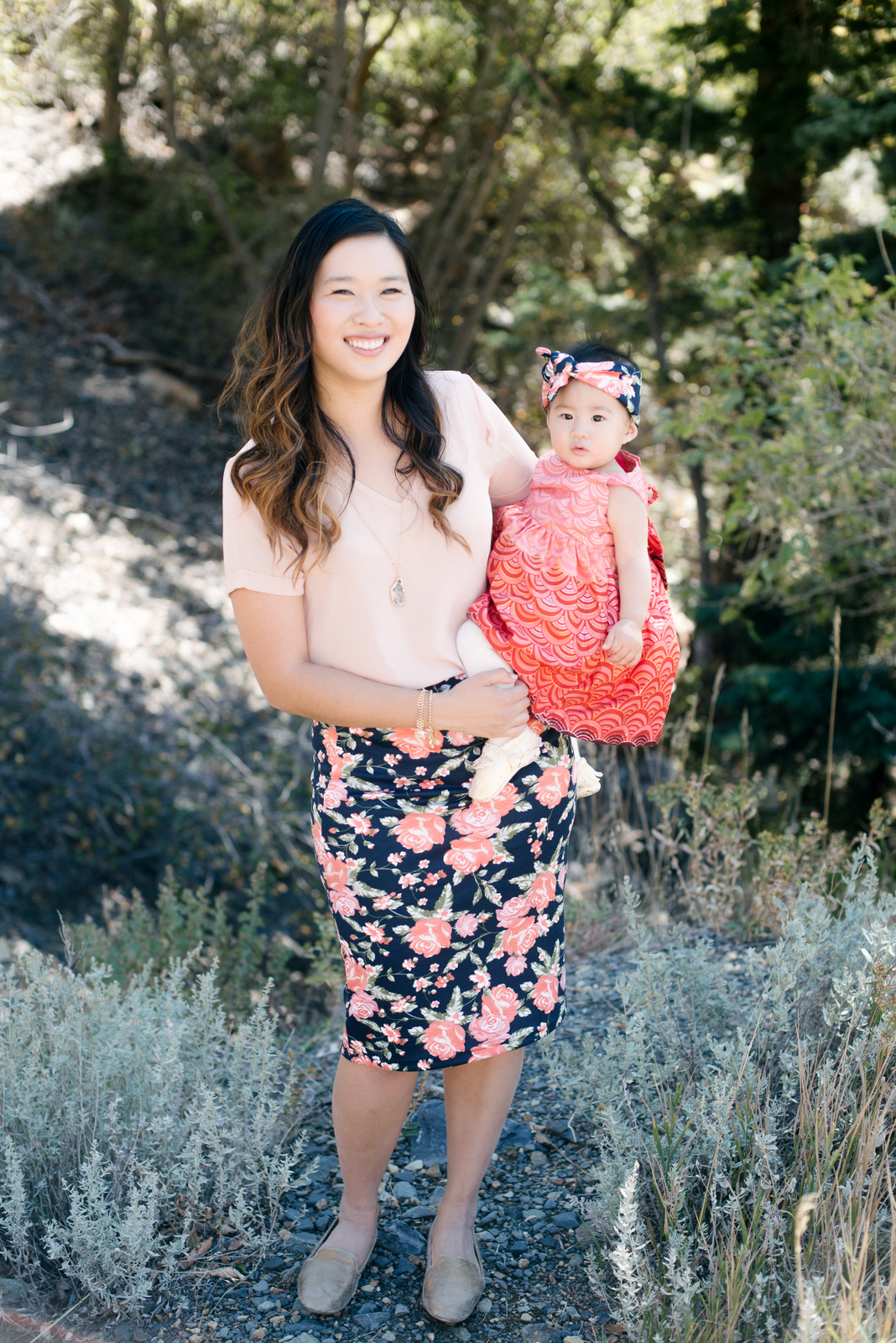 My outfit:
Top c/o Fancy Frills Boutique via Jane
Skirt c/o Color Me Apparel
Shoes: Sseko
Bracelets: Geo City Jewelry
Necklace: Geo City Jewelry
Watch: Daniel Wellington
Vivian's outfit:
Dress: Bapribap (love this one)
Shoes: Freshly Picked
Headband c/o Color Me Apparel
Bracelets: Geo City Jewelry
Photos by Haley Nord Photography
Don't forget to check out Walking In Memphis In High Heels to see how her and her baby girl styled their Color Me Apparel items!